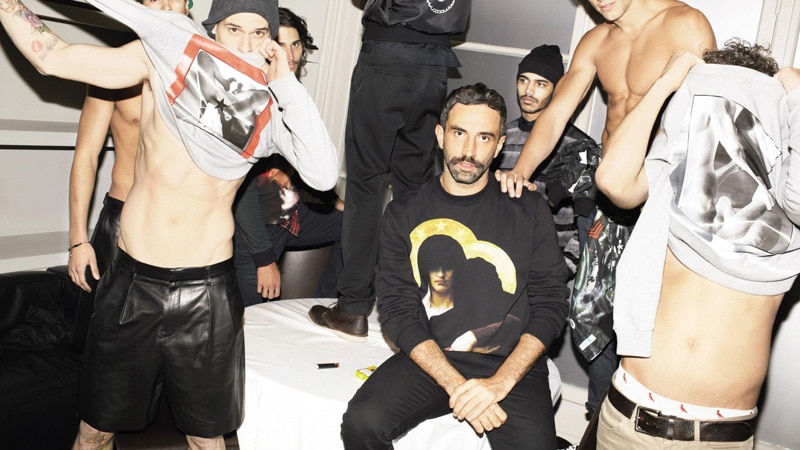 This week in fashion, Dolce & Gabbana sent drones down the runway, P.E Nation won Australia's National Designer Award and Lacoste introduced a new collection to save threatened wildlife. Find these stories and more as we reveal this week's top international fashion news.
D is For Drones at Dolce & Gabbana's Latest Runway
One of Italy's most recognised fashion houses, Dolce & Gabbana, has never been one to shy away from making a statement. Whether they're designing stunning gowns, covetable shoes or polished suits, their garments and accessories always stand out. Not to mention their recently released colourful fridges worth tens of thousands of dollars. This week, however, it was not the products themselves that put D&G in the headlines. Rather, it was the models. Or, more accurately, the lack of.
At the recent Milan Fashion Week, the brand opened their Fall / Winter 2018/2019 Women's Fashion Show by asking the audience to turn off their Wi-fi. This strange request left obliging audiences puzzled, yet the high-tech reason behind it was soon revealed. This season, drones were the star of the show. Flying down the Dolce & Gabbana catwalk, the drones each carried a handbag from the recent collection. These robotic models – if we can call them that, were then followed by the more familiar human models, showcasing the brand's newest clothing looks.
Burberry Reveals Riccardo Tisci as New Chief Creative Officer
This week in fashion, Riccardo Tisci is in, while Christopher Bailey makes his way out. After presenting his final, colourful show as Burberry's Chief Creative Officer at London Fashion Week, Bailey bid farewell to the British heritage house. As he leaves behind a strong legacy, it is undeniable that Bailey's tenure at Burberry will be one tough act to follow. Enter Riccardo Tisci. After spending more than a decade as the creative director of Givenchy, Tisci, a Central Saint Martins graduate, is returning to London. Taking his talents to Burberry, the designer will take on the role of Chief Creative Officer. Following the announcement this week, shares in the brand are rising by the minute on the London Stock Exchange, forecasting a profitable and exciting new era.
The big move will also see Tisci reunite with the talented Marco Gobbetti. Currently the Chief Executive Officer of Burberry, the pair worked together at Givenchy in the past. Regarding Tisci, Gobbetti commented that "Riccardo is one of the most talented designers of our time. His designs have an elegance that is contemporary and his skill in blending streetwear with high fashion is highly relevant to today's luxury consumer." In regards to how Tisci's recognised aesthetic will fit into the historical fashion house, Gobbetti continued that his "creative vision will reinforce the ambitions we have for Burberry."
P.E. Nation Wins VAMFF's 2018 National Designer Prize
These days it appears that we all love to live in our activewear. Whether or not a trip to the gym features on one's daily to-do list; a fashionable pair of leggings, running shoes and a sporty jacket are all 2018 wardrobe necessities. It comes as no surprise, therefore, that the in-demand athleisure brand, P.E. Nation, took out this year's National Designer Award in Melbourne. The award, which is now in its 22nd year, is presented annually as a part of the Virgin Australia Melbourne Fashion Festival (VAMFF). Hosted by David Jones, it is granted to an emerging Australian fashion designer and carries with it a prize pool valued at $100,000 (AUD).
This is not the first time the high fashion fitness and activewear label has commanded attention in the fashion world. Back in June, they featured as one of Pitti Uomo's emerging designers in the Guest Nation Australia showcase. With over 100 stockists, a string of high profile collaborations and a loyal following behind them, this award is destined to expand the brand's reach even further. Considering the success P.E. Nation has already had in its first two power-house years of business, we expect to see a lot more of their luxury activewear in the future.
Lacoste Croc Gives His Signature Spot to Animals in Need
Since the birth of the brand in 1933, Lacoste's iconic crocodile has been an instantly recognisable symbol across the globe. Now, the little green croc is giving up his prime position on Lacoste's polos to save 10 of the world's most threatened animal species. The initiative, which involves the 10 selected species taking the croc's spot on a series of polos each valued at $185, is titled 'Save Our Species'. Born out of a partnership between the sporty brand and the International Union for Conservation of Nature, the campaign seeks to save creatures of the sky, the land and the sea. Some of the new animals you can expect to see include the Sumatran Tiger, the Kakapo Parrot and the Anegada Ground Iguana.
Each of these animals' species is balancing vicariously on the brink of extinction. As a result, Lacoste is donating the funds raised from the 'Save Our Species' polos towards the preservation of the individual species represented. To draw greater attention to just how few of these animals remain, the number of polos available is limited. The availability of each of the 10 different designs corresponds directly with the number of that species alive today. Therefore, while there are 450 polos featuring the Anegada Rock Iguana, there are only 30 featuring the Vaquita. As a result, much like the dwindling population numbers of the 10 species, these polos are selling fast. Essentially, once they are gone, they are gone for good.
One to Watch: Australian Vegan Label 'Sans Beast' is Set for Launch this Month
In recent years, the words 'ethical' and 'eco-friendly' have become popular additions to the world of fashion. As designers across the globe reconsider the role they are playing in the protection of the Earth and its creatures, more and more are turning to fur-free alternatives. Now, there is a new wave of fashion known widely as 'vegan'. Much like your vegan options at your favourite cafe, vegan clothing or accessories contain zero animal products or by-products. This means no leather, no silk, no wool, suede or pearls. To many, these may seem like the benchmarks of quality products. However, times are changing and designers are proving that this is no longer the case. The latest example of this is Melbourne based designer Catherine Wills.
Previously the managing and creative director of accessories mega brand Mimco, Wills left her position in 2016 after a personal shift to vegetarianism. It was from this that Sans Beast was born. If you haven't yet heard the hype about this new accessories label, you're about to. Set for release any day now, the label produces bold, statement-making clutches, cross body bags, backpacks and bowling bags. Importantly, it's not just the animals that brands like Sans Beast are fighting to save. As Wills explains, "even if you don't care about the animals, with the environmental damage that mass farming inflicts, the excessive water usage and health impacts of consumption of these products, it seems clear to me a change is needed." To be one of the first in the know as to when this new brand goes live, sign up to their community here.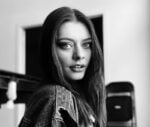 Alexandra Feiam is an experienced fashion writer who holds a degree in journalism. She has an impressive portfolio and expertise working as the Editor at Power Retail and Commercial Content Editor at Newscorp. Ally has been writing for The TrendSpotter since 2018, and her work has been featured in notable publications such as The Herald Sun, Arirang TV South Korea, Kidspot, The House of Wellness, and The Daily Telegraph.
SUBSCRIBE TO OUR NEWSLETTER
Subscribe to our mailing list and get interesting stuff and updates to your email inbox.