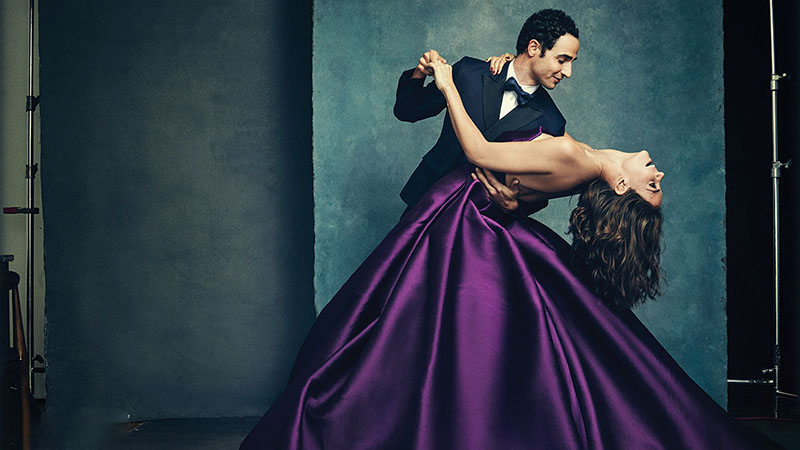 This week in fashion, Zac Posen shuts his clothing line, and Tracee Ellis Ross is hosting the 2019 Fashion Awards. Find these stories and more as we uncover the top international fashion news of the week.
Zac Posen Closes his Brand
Zac Posen is ending his clothing label after 18 years. The designer is famous for his figure-hugging styles with a vintage flair and has dressed celebrities, including Katie Holmes, Sarah Jessica Parker, and Rihanna. "I want to express my appreciation to our extraordinary team and for all those who have stood by me and the brand," Mr. Posen said. "I owe a great deal of gratitude for their unwavering support for and dedication to the Company. I am grateful to the team who lent their incomparable talent and commitment along the way. I remain incredibly proud of what we created and hopeful for the future."
Michael Maccari leaves Perry Ellis
The Creative Director of Perry Ellis, Michael Maccari, is stepping down from his role. He took the position in 2013, and the replacement Creative Director has not been named. Mr. Maccari had previous experience as Fashion Director for SVP at A/X Armani Exchange, which he held for 13 years.
"I am grateful for Michael's dedication to Perry Ellis throughout the last six years. His work in driving the brand's creative vision will leave an indelible mark, and we wish him the best as he embarks on new endeavors," said Jason Zuckerman, the Director of Perry Ellis.
Collecting Comme Opens at NGV
The National Gallery of Victoria is hosting Australia's first Comme des Garçons, Collecting Comme exhibition. It features more than 65 pieces that were personally collected by Takamasa Takahashi, examining the influences of the trailblazing designer, Rei Kawakubo. Her work showcases asymmetrical designs, unfinished seams, distressed fabrics, androgynous style, and garments that are made for comfort.
"To this day, Rei Kawakubo and the Comme des Garçons label remain widely regarded as a groundbreaking force in contemporary fashion,' said Tony Ellwood, the Director of the gallery. "'As the largest public repository of Comme des Garçons in Australia, the NGV is hugely grateful to Takamasa Takahashi for entrusting the Gallery with these works for the enjoyment of future generations.' Collecting Comme is on display at the NGV International from 31 October 2019 – 26 July 2020 and entry is free.
Doss Closet Opens in Melbourne
Doss Closet, the world's first op-shop, and bar combo, is opening in Melbourne's CBD. Every Wednesday through to Saturday night you can expect cool tunes, cold beers, hot tacos, and vintage clothes! For every garment bought, you get a free Doss Blockos Pale lager (to say thanks). All proceeds from the sales of clothing will go to Polished Man's campaign to end violence against children.
"We opened our first Doss Closet in Footscray at the bar Lickety Split earlier in the year with Jerome Borazio. Our team worked so well with him that we immediately got together to transform Mezcalito bar (next to Touche Hombre) into a late night shopping and drinking haven!' said Josh Lefers, the founder of East 9th Brewing. "Our focus is sourcing cool clothes that pair well with delicious beers and cocktails! But the fit-out is all about the closets. You can sit inside them, clothes hang in closets from floor to ceiling and even the kitchen is accessed through a closet! " The op-shop bar is open until January 2020 in the CBD and in Footscray permanently.
Tracee Ellis Ross to Host 2019 Fashion Awards
Tracee Ellis Ross is set to host the Fashion Awards 2019. Ms. Ross is a significant contributor to the world of fashion and beauty, with her brand of hair products, Pattern. Her mother, Diana Ross, taught her the world of glamour from a young age. "The glamour I learned from my mother is easy, no-pressure glamour," she said.
The Awards will 'recognize creativity and innovation in fashion, celebrating exceptional individuals whose imagination and creativity has broken new ground in fashion globally over the past 12 months, as well as brands and businesses that have transformed the possibilities of fashion today'. Those nominated include Gucci, Bottega Veneta, and Lowes, among many others. The Fashion Awards take place on 2nd December at the Royal Albert Hall in London.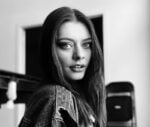 Alexandra Feiam is an experienced fashion writer who holds a degree in journalism. She has an impressive portfolio and expertise working as the Editor at Power Retail and Commercial Content Editor at Newscorp. Ally has been writing for The TrendSpotter since 2018, and her work has been featured in notable publications such as The Herald Sun, Arirang TV South Korea, Kidspot, The House of Wellness, and The Daily Telegraph.
SUBSCRIBE TO OUR NEWSLETTER
Subscribe to our mailing list and get interesting stuff and updates to your email inbox.