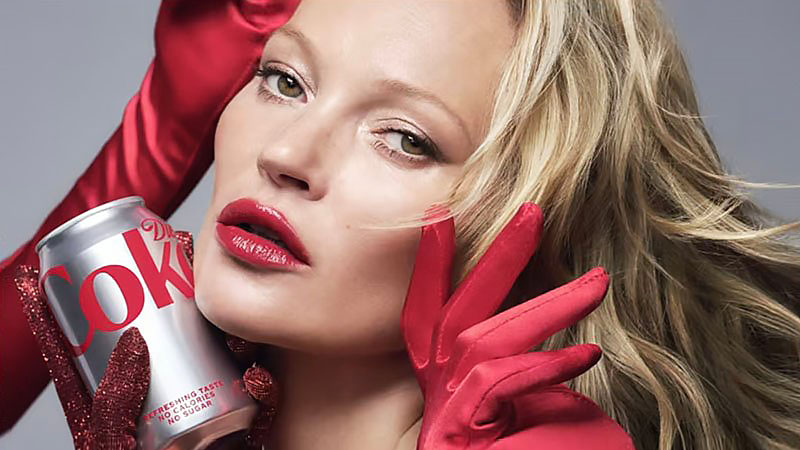 Cate Blanchett joins Louis Vuitton, and Kate Moss is the new Creative Director of Diet Coke. Stay up to date with the latest international fashion news of the week.
Kate Moss Named Creative Director of Diet Coke
British supermodel, Kate Moss, has a new role for her resume. The iconic face of the '90s is now the Creative Director of Diet Coke. To celebrate the 40th anniversary of the beverage, she will work on various projects, including a collection, advertising campaign, and event. She is not the first fashion darling to work with the Coca-Cola company. Previously, Karl Lagerfeld, Marc Jacobs, and Jean Paul Gaultier were the Creative Directors for Diet Coke.
Kate Moss said she is "thrilled to join the Diet Coke family." Moreover, she shared: "I love the past collaborations they've done with such incredible names in fashion." Michael Willeke, Integrated Experience Director Europe for Coca-Cola, said they are 'honored' to have Moss "continuing Diet Coke's rich history."
View this post on Instagram
Barbie is Making Another Bowie Doll
Barbie is creating another doll in honor of David Bowie, celebrating the 50th anniversary of his album, Hunky Dory. Just as Bowie wore in the music video, this collector's item includes a powder blue suit and copper hair. "Her bold blue eyeshadow and a hairstyle inspired by Bowie's '70s glam era bring this look to life," reads the doll's description. The doll retails for $50 and is available for a limited time.
View this post on Instagram
Cate Blanchett is the New Face of Louis Vuitton
Louis Vuitton has named Cate Blanchett as their new ambassador. The Australian actress will work for its high jewelry collection, Spirit, created by Francesca Amfitheatrof. In the corresponding campaign, Blanchett features in five different themes – Fantasy, Radiance, Destiny, Liberty, and Grace.
"I am extremely excited to have this opportunity to collaborate with Louis Vuitton—a truly iconic House with an enormous cultural reach," said Blanchett. Michael Burke, the CEO of Louis Vuitton, said: "She transcends culture, she transcends times, she transcends trends. Many things have changed, and she's there, as relevant as ever."
View this post on Instagram
Gucci Introduces Pet Line
Gucci is entering the pet industry. The Italian luxury brand is launching a collection dedicated to furry pals, featuring cute and cuddly animals in the corresponding campaign. The sustainable collection features essential pet items, such as a feeding bowl, leashes, collars, pet beds, poop scoop, and matching clothes for people. The feeding bowl is ultra-luxurious, with a cloche added for a rich finish. "The Gucci Pet Collection infuses the every day with a magical aura," shared Gucci for the campaign. Prices range from $180 to $7,500.
View this post on Instagram
SUBSCRIBE TO OUR NEWSLETTER
Subscribe to our mailing list and get interesting stuff and updates to your email inbox.