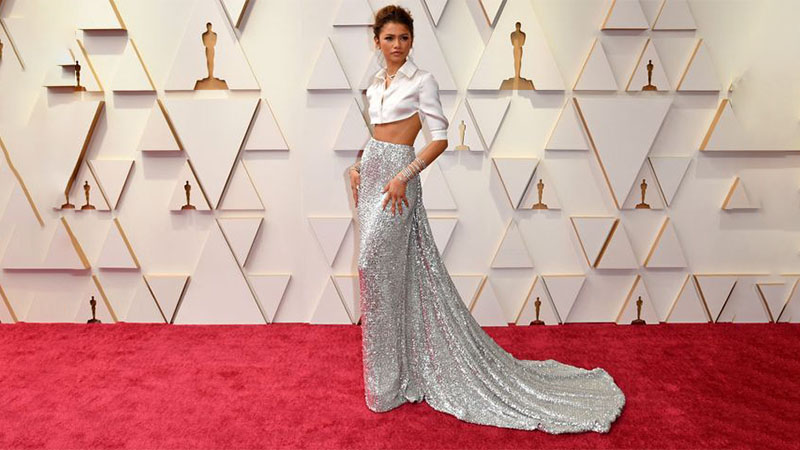 Bella Hadid is trying her hand at acting, Patrick Demarchelier has died, and stars took to the red carpet at the Oscars. Stay up to date with the top international fashion news of the week.
Patrick Demarchelier Dies at 78
French photographer Patrick Demarchelier has died. He was best known for his fashion portraits, including supermodels Linda Evangelista, Naomi Campbell, and Miranda Kerr. His gift came early in his life, when he was gifted a camera at 15 years old. By the time he was 20, he had moved to Paris to work with fellow photographer Hans Feurer.
His work has featured in countless top fashion magazines, including Vogue, Elle, and Harper's Bazaar. His name was also featured in The Devil Wears Prada, solidifying his presence in the industry. "It is with great sadness that we announce the passing of Patrick Demarchelier on March 31st, 2022, at the age of 78," read the post shared on Instagram. He is survived by his wife Mia, three sons, and three grandchildren.
View this post on Instagram
Wall Street Journal Introduce Style Section
The Wall Street Journal is entering fashion with the launch of its new style section – Style News Desk. This will encompass "digital coverage of the world of fashion, style, and culture," the website reads. Sarah Bell, who joined in 2018 as Digital Editor at WSJ, will now be Style Editor.
"Our new Style News desk will blend deep reporting, wit, and an eye for unexpected trends to deliver spot stories, analysis, and features, presented to readers on our digital platforms under the flag of WSJ. Magazine" reads the statement. WSJ will begin crafting the new segment in April, with stories coming later in the year.
View this post on Instagram
Bella Hadid Nabs First Acting Gig
Bella Hadid is trying her hand at acting. The supermodel is set to star in the third season of the Hulu TV show Ramy. Variety confirmed the news that she would have a recurring role alongside the main star, comedian Ramy Youssef. The dramedy follows Ramy, a Muslim man living in NYC, torn between his religion and the new age lifestyle in America. Hadid said she is 'honored and excited' about the news in an Instagram post. Further, she recommended her fans to watch it ahead of time – "If you haven't watched the first two seasons…. go. run. now," she said.
View this post on Instagram
Twiggy Named Face of Charlotte Tilbury Campaign
Twiggy is the new face of Charlotte Tilbury in their latest campaign. Dubbed as the 'original beauty disrupter,' the fashion star is best known for her influential eye makeup. The '60s icon stars in a series of photographs with Tilbury herself, wearing the sold-out Pillow Talk products, including the model's 'perfect' berry brown mascara and other cosmetics from the collection.
"I am thrilled to be part of the Pillow Talk campaign," said Twiggy. "Charlotte is a friend, and I admire her achievements very much. It was such fun to work together — we laughed a lot!" Twiggy stars alongside other Ambassadors, including Jourdan Dunn and Kate Moss.
View this post on Instagram
Stars Stun on the Academy Awards Red Carpet
The 94th Academy Awards was not without chaos this year, and the red carpet certainly caused a stir. Up for nominations included Jessica Chastain, Nicole Kidman, and Ariana DeBose, who wore Gucci, Armani Prive, and Valentino Haute Couture. Among the men, Timothée Chalamet wore Louis Vuitton and Cartier, opting to go shirtless under his bejeweled jacket. Other guests, Zendaya, Beyoncé, and Lusitania Nyong'o, wore Valentino Haute Couture and Prada.
There were several after-parties following the awards show, but arguably the most sought-after was hosted by Vanity Fair. Guests who shut it down included Dakota Johnson and Jessica Chastain, who wore Gucci. Kim Kardashian is following her journey with Balenciaga, wearing a blue skin-tight dress and silver sunglasses. Her half-sister, Kendall, joined in on the fun, donning a black Avant-Garde Balenciaga dress.
View this post on Instagram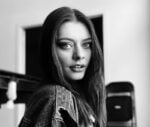 Alexandra Feiam is an experienced fashion writer who holds a degree in journalism. She has an impressive portfolio and expertise working as the Editor at Power Retail and Commercial Content Editor at Newscorp. Ally has been writing for The TrendSpotter since 2018, and her work has been featured in notable publications such as The Herald Sun, Arirang TV South Korea, Kidspot, The House of Wellness, and The Daily Telegraph.
SUBSCRIBE TO OUR NEWSLETTER
Subscribe to our mailing list and get interesting stuff and updates to your email inbox.