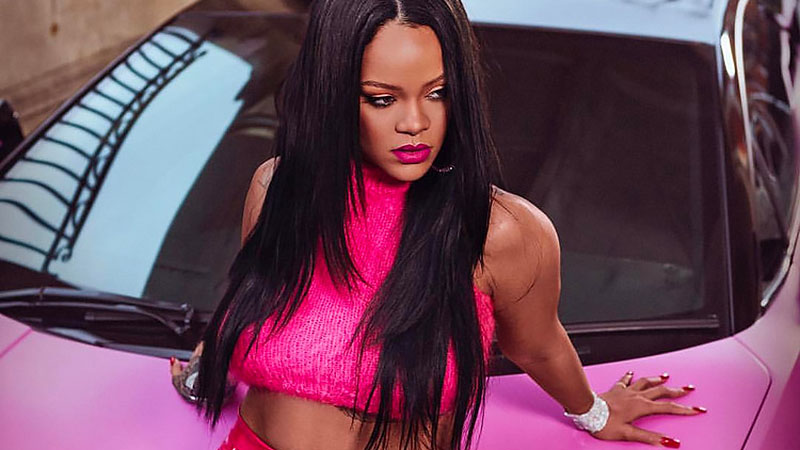 This week in fashion, Chanel names their new chief designers, Rihanna is launching a luxury label, VAMFF announces the winner of the National Designer Award, Christian Louboutin is to open a hotel and Selfridges is set to ban exotic animal skin.
Virginie Viard and Eric Pfrunder Named Chief Designers for Chanel
Following the passing of Karl Lagerfeld, the House of Chanel have named Virginie Viard and Eric Pfrunder as co-lead of Creative Vision. Viard, previously Chanel's director of fashion creation studios will now step into the role of creative director. She will join the role alongside Lagerfeld's longtime associate, Eric Pfrunder, the artistic director of fashion image.
Viard will handle haute couture, ready-to-wear and accessories for Chanel, and Pfrunder will control the advertising, marketing and events. Lagerfeld had been previously quoted saying "Virginie is the most important person, not only for me but also for the atelier, for everything". Co-owner of Chanel, Alain Wertheimer said that about the newly named directors "confirm his confidence in the team that worked with Karl Lagerfeld for over 30 years" in a statement.
Rihanna is Launching Fashion Label With LMVH
Rihanna is reportedly creating her own fashion label alongside LVMH, named Project Loud. The luxury fashion house has joined forces with the singer and designer, creating LVMH's first label from scratch since 1987. The design team includes employees from luxury labels Celine and Louis Vuitton.
It's unknown when Project Loud will launch, however it will include womenswear, menswear, kids clothing, footwear, even tech and homeware. Rihanna's other ventures include her inclusive beauty brand, Fenty Beauty which launched in 2017 and her lingerie label Savage X Fenty.
Christian Kimber Wins Australian National Designer Award
Melbourne-based men's fashion designer, Christian Kimber, has won the National Designer Award at the launch of VAMFF. Known mostly for sneakers and smart casual attire the British-born designer says his brand is "redefining modern Australian menswear". VAMFF, now in its 23rd year, showcases up and coming designers as well as established labels. Previous winners include Romance Was Born, Dion Lee and Macgraw.
Kimber moved to Melbourne in 2011 and opened his first store in 2016. David Jones' general manager for menswear, Chris Wilson says that "Christian Kimber has established a foundation of high-quality, easy-to-wear, enduring pieces complemented by bolder statement items – the perfect mix for the modern gentleman's wardrobe." The designer has won a cash prize of $10,000, business mentoring and a runway show in VAMFF.
Christian Louboutin to Open Hotel in Portugal
Shoe guru Christian Louboutin is opening a 21-room inn in Alentejo, Portugal. With construction starting in April, Louboutin has enlisted the architect Madalena Caiado to create a hotel that pays respect to its surroundings. The luxury hotel is intended to reflect Louboutin's style, noted as having a "simple outside; impactful inside", the designer confirmed.
Louboutin has owned a holiday house in the Portuguese region for many years. His plans include opening a restaurant alongside the boutique hotel. While the hotel has no name yet, Louboutin says it won't be his own, unlike in his eponymous shoe label. In a statement, Louboutin said he is "buying furniture for it, I'm collecting ceramics, I'm buying aboriginal art I would like to put in there". The hotel is expected to open in mid-2020.
Selfridges to Stop Selling Exotic Animal Skins
Luxury department store Selfridges has placed a ban on all exotic animal skins. The exotic skins include crocodile, snake, alligator and lizard; they will still sell livestock animal skins such as leather. The department store went fur-free in 2005 and is now banning the sales of such animal skins. In an Instagram post, Selfridges says "ethics and sustainability are at the heart of all our decisions " and they will "phase out the sale of exotic skins completely by 2020."
SUBSCRIBE TO OUR NEWSLETTER
Subscribe to our mailing list and get interesting stuff and updates to your email inbox.