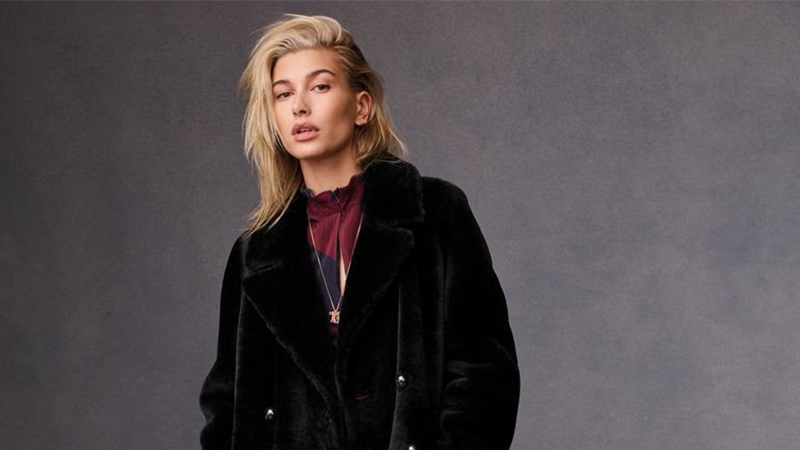 This week in fashion, Elyse Knowes releases a lifestyle book, Kendall Jenner speaks up after the modelling comments and Jennifer Hawkins walks her last runway for Myer. Find these stories and more as we reveal this week's top international fashion news.
Myer Says Farewell to Jennifer Hawkins
After more than ten years as the face of the department store, Jennifer Hawkins has walked her last runway for Myer. Jen's final show was the debut of the brand's Spring/Summer 2018 collection in Sydney.
Speculation began that Jen would step down after Elyse Knowles was appointed as a brand ambassador. The model confirmed the news via Instagram last week. The post read: "After 12 years it's time to move onto a new chapter in my life. I'll be finishing up my role with Myer this November but I would like to take this moment to thank everyone at Myer – the staff, the amazing designers, the suppliers and everyone else for working alongside me over those 12 years."
Kendall Jenner Addresses Backlash Towards Her Modelling Comments
Kendall Jenner has taken to Twitter to address backlash following her controversial comments regarding her career. Earlier this week she told Love magazine during an interview, that she would be taking a step back from modelling. Kendall claims her comments surrounding her reasons why have been twisted and misinterpreted. According to the 21-year old, the quotes have been "taken way out of the context."
When asked why she would be taking a break from fashion week, she said, "Since the beginning, we've been super selective about what shows I would do. I was never one of those girls who would do like 30 shows a season or whatever the fuck those girls do. More power to 'em. But I had a million jobs, not only catwalks but everything else. The whole combination was very overwhelming and I started to freak out a little bit and needed to take a step back". The reality star's comments struck a chord with other models, who called her out for her lack of humility. Some stated that many of them have no choice but to walk in 30 shows per season. While others question why she would be critical of those who are simply working hard to make it in the industry.
Hailey Baldwin is the Face of Tommy Hilfiger's Latest Campaign
While we're still buzzing from news of her engagement to Justin Bieber, Hailey Baldwin has blessed us again, unveiling her Tommy Hilfiger campaign. As the face of the 2018 Tommy Icons campaign, Hailey is shown wearing some of the label's most classic looks redesigned. Winnie Harlow is also another face of the Icons range which will be available following the TommyNow Autumn/Winter 18/19 runway.
The collection features everything from shirts and jackets to jeans and dresses in a navy, burgundy and gold colour palette. You can shop your favourite looks from September 4th. Tommy Hilfiger has also unveiled a collaboration with racing driver Lewis Hamilton. A sneak peak of the range has been dropped on the fashion house's Instagram using the hashtag, #iconsoftomorrow.
Elyse Knowles Drops A Lifestyle Book
Block babe, model and entrepreneur Elyse Knowles can officially add best selling author to her ever-growing resume. Her lifestyle book, From Me To You dropped last week and hit the top of Booktopia's best-seller list within two days.
The book is an intimate collection of stories spanning the 26-year-old's life and career. It includes anecdotes from her upbringing, school days, tales of her modelling career as well as a bunch of her personal thoughts and notes. It touches on everything from health, happiness, confidence, career, travel and of course fashion & beauty. The book doesn't officially hit shelves until November but you can pre-order your copy on Elyse's website now.
SUBSCRIBE TO OUR NEWSLETTER
Subscribe to our mailing list and get interesting stuff and updates to your email inbox.