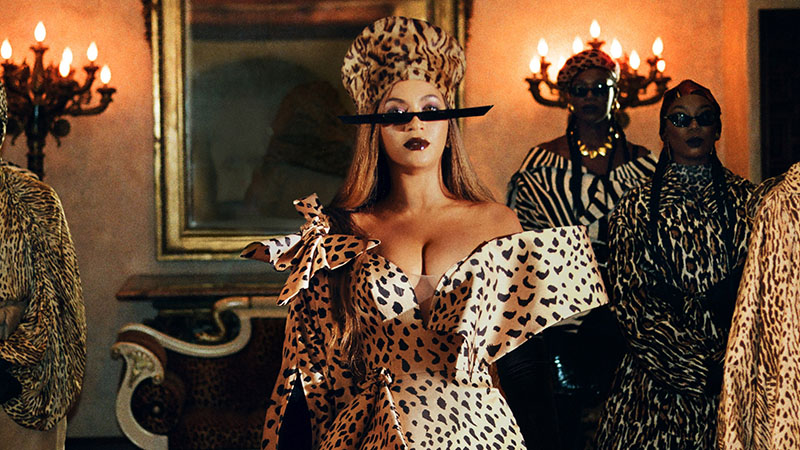 Kansai Yamamoto passes away, and Beyonce releases her long-awaited Black is King visual album. Let's take a look at the top fashion news from all over the world this week.
Issey Miyake Men's Line Will No Longer Continue
Issey Miyake's men's line is no longer going to be in production. Then fashion designer began the menswear line in 1976, it was a counterpart to his women's line. Two years later, it evolved into an independent line Issey Miyake Men. The final menswear collection will be in 2020, showcased via its digital format in Paris fashion Week. "As we continue to explore the future of menswear and with full engagement, we arrived at the decision to end Issey Miyake Men in its current format to explore and engage with something new and exciting," said Issey Miyake in a statement.
LVMH Net Profits Decline in Six Months of 2020
LVMH has released its annual report, stating that its net profits for the first six months of the year haven't been high for its luxury brands. Its net profits, according to reports, have plummeted 84%, but there are signs that the numbers will pick up again in the second half of 2020. LVMH houses brands such as Louis Vuitton, Dior, and Bulgari.
The core reason for this slip in sales is attributed to the pandemic. However, CEO Bernard Arnoult believes that these numbers will settle in the second half. "Our big brands have proven quite resilient, often more than the smaller ones, in terms of top and bottom line," said Jean Jacques Guiony, CFO of LVMH. As countries such as Japan and China begin to return to normal, there are 'strong signs' of an upturn already.
Kansai Yamamoto Dies at Age 76
Kansai Yamomoto, fashion and costume designer, has died at the age of 76. The designer worked previously with stars like David Bowie as Ziggy Stardust in the 70s. Kansai debuted his collection in the 70s in London, where he went on to produce collections in Tokyo, Paris, and New York. Some of his most famous pieces include the 'Tokyo Pop' outfit he created for Bowie in the 70s. His designs are best described as the opposite of Wabi-Sabi, and represent 'wild maximalism' and 'transgressive excess'. In the 90s, the Japanese designer began his 'Super Shows', combining music, dance, and traditional Japanese festivals.
Beyoncé Releases New Visual Album
Beyoncé has released her long-awaited visual album – Black is King. The body of work aired on Disney Plus, and 'reimagines the lessons' of The Lion King. The 90-minute film aims to reach 'young kings and queens in search of their own crowns' and showcases elaborate sets and designs that each have their own meaning. The cast included celebrities, models, and musicians like Adut Akech Bior, Naomi Campbell, and Pharrel. Amongst rave reviews fo the music and visuals, others award the singer and songwriter for her fashion choices throughout the film. The artist worked with stylist Zerina Akers and showcased pieces by designers, including Valentino, Thierry Mugler, Burberry, and others.
Christian Siriano Awarded State Funding for PPE
Christian Siriano has been awarded funding for his PPE. The New York designer was one of the first to create face masks when the pandemic began and has since gone on to create thousands of PPE for workers across the state. The New York Governor, Andrew Cuomo, said it would be awarding 12 companies with a total of $6.9 million in incentives. This aims to help prepare for a possible second wave in the American city.
"Christian Siriano quickly changed the scope of his high fashion Manhattan design and manufacturing studio to provide proper face coverings for two of the larger public employers in the state of New York," said Cuomo. The company invested $600,000 into its project, the Governor said. This allowed the designer to maintain the 17-person staff as part of the adaptation of the business during the pandemic.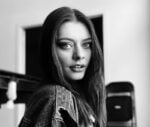 Alexandra Feiam is an experienced fashion writer who holds a degree in journalism. She has an impressive portfolio and expertise working as the Editor at Power Retail and Commercial Content Editor at Newscorp. Ally has been writing for The TrendSpotter since 2018, and her work has been featured in notable publications such as The Herald Sun, Arirang TV South Korea, Kidspot, The House of Wellness, and The Daily Telegraph.
SUBSCRIBE TO OUR NEWSLETTER
Subscribe to our mailing list and get interesting stuff and updates to your email inbox.