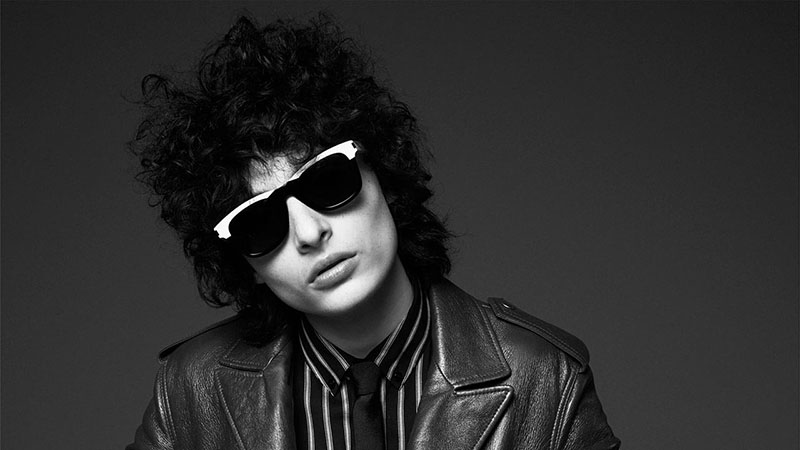 This week in fashion, Marc Jacobs has launched a new ready-to-wear label, and Lady Gaga unveils a fashion exhibition in Las Vegas. Find these stories and more as we reveal the top international fashion news of the week.
Chiara Ferragni and Lancôme Create Capsule Collection
Italian businesswoman, Chiara Ferragni, is creating a makeup collection with Lancôme. The collaboration includes a lipstick, lipgloss, mascara, and an eyeshadow palette, featuring bold and exclusive Lancôme shades. "I wanted to create a makeup collection that is 100 percent my style. This is the reason why I joined forces with Lancôme," said Ferragni. The capsule is set to launch in June.
Marc Jacobs Launches New Line
Marc Jacobs has launched a new line, named The Marc Jacobs. The ready-to-wear line includes bags, accessories, apparel, jewellery and more. Ranging from $500 to $2,000 the line aims to "celebrate the eclectic and individual approach to getting dressed" and includes a myriad of styles from a sequinned dress to knit jumpers. The collection is available online and at Marc Jacobs stores.
Lady Gaga's Fashion Presented in an Exhibition
Lady Gaga's private fashion archive is now available to see in a new exhibition. The collection will be on display as part of her new Las Vegas residency, Enigma, and is set to show more than 4o of her most iconic looks. The Haus of Gaga includes her infamous meat dress from the 2010 MTV Music Awards and the fake-blood-stained bodysuit from the Paparazzi film clip.
"It's amazing to see all of these different fashion pieces next to one another," said the curator of the show, Nicola Formichetti, "no matter if it's a red carpet gown, a pair of jeans, or a pair of sunglasses made of smoking cigarette butts, the real magic happens when she wears it". The exhibition is now open to the public at the Park MGM and features exclusive merchandise.
Finn Wolfhard is the New Face of Saint Laurent
Stranger Things star, Finn Wolfhard, is the new face of Saint Laurent. The 16-year-old actor and musician will feature in the brand's Fall/Winter 2019 campaign, according to the Creative Director, Anthony Vaccarello. Wolfhard channelled Bob Dylan in the new campaign on Instagram, sporting his curly hair, dark sunglasses, patterned shirt and a slim-line suit.
IKEA is Releasing Limited Edition Fashion Line
The Swedish furniture company, IKEA, is launching a new fashion line, dubbed Annanstans. This comes after the brand released a $25 hoodie in 2018, and is a collaboration with Swedish fashion designer, Martin Bergström. The name Annanstans is Swedish for 'elsewhere', with aims to represent and celebrate multiple cultures. The collection will feature a scarf, kaftan, tote bag and non-fashion items, including a cushion.
SUBSCRIBE TO OUR NEWSLETTER
Subscribe to our mailing list and get interesting stuff and updates to your email inbox.