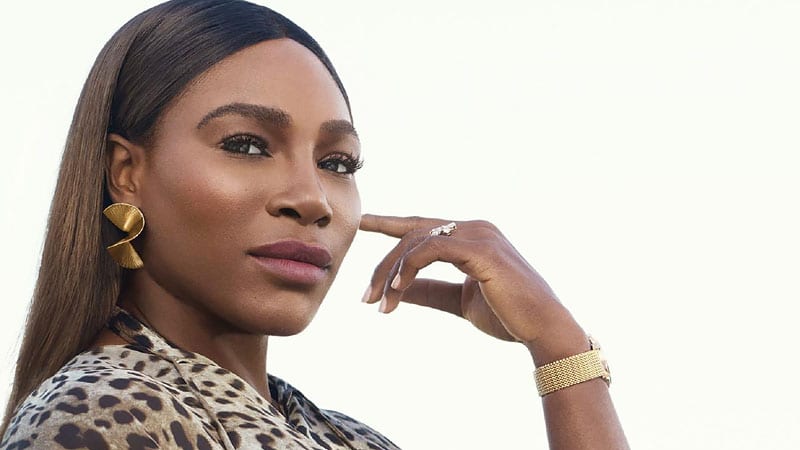 This week in fashion, Tomas Maier makes another career move, YouTube launches new fashion partnership division and Serena Williams covers InStyle's Badass Women issue. Find these stories and more as we reveal this week's top international fashion news.
Tomas Maier Closes Down His Namesake Label
Following his departure after 17 years as creative director of Bottega Veneta, Tomas Maier has announced that he will shut down his eponymous label with parent company Kering. WWD reported that by the end of the year he would close the label's two Manhattan stores and cease online operations. The closure will affect between 20 and 30 employees. Kerring has stated, "Mr. Tomas Maier remains the owner of the Tomas Maier trademark," the group will "do its best, over the next few months, to safeguard employment, in coordination with local unions."
This is the latest in a trend of streamlining moves made by the luxury label Kering, which includes selling its stake in Stella McCartney back to the designer, selling Puma shares and commencing preliminary talks with Christopher Kane about selling shares in his company back to him. When the conglomerate first invested in the Tomas Maier brand in 2013, it was then generating under $10 million in revenue. Maier told WWD that he is, "looking forward to the next chapter in his life."
Derek Blasberg Leaves CNN Style for New Fashion and Beauty Role with Youtube
After two years with the media giant, the host of CNN International's CNN Style, Derek Blasberg has been recruited by Youtube to head up its new fashion and beauty partnership division. The well-known Hollywood fashion and beauty personality will, however, remain in his roles with Vanity Fair as a contributing editor while also working full-time for YouTube. His new position is being compared to that of Eva Chang, who signed on as Instagram's head of fashion partnership in 2015.
Blasberg will be tasked with establishing and maintaining relationships with brands, celebrities and other personalities who could further Youtube's place in the cosmetic and fashion industry. He will also be helping them optimise their affiliation with YouTube. Based in New York, he will be reporting Kelly Merryman, YouTube's Vice President of Content Partnerships. Merryman also fronts the divisions for news, sports, television, gaming and more. Blasberg's extensive responsibilities will not include Youtube's existing division for fashion and beauty influencers.
Serena Williams Covers InStyle Magazine's First Badass Women Issue.
A few weeks after InStyle's Editor-in-Chief Laura Brown dropped the news of InStyles impeding Badass Women Issues, it's finally here. She announced it at Fashionista's annual conference, and now it is finally here. Adeptly, Serena Williams appears on the cover, which was shot by Robbie Fimmano. The tennis star wears a dress by The Row and a Hat by Eric Jarvis.
Penned by Laura Brwon herself, the cover story explores William's career as a champion tennis player, her experience with motherhood including pumping breast milk in the locker room before tennis matches and her outfit for the royal wedding. There are a few other cheeky anecdotes in there too. She also tells us who tops her list of badass women. This includes the likes of Beyonce, Rhi Rhi and The Duchess of Cambridge, Kate Middleton.
Fila Tapped for Runway Debut at Milan Fashion Week
You may recognise Fila as the sportswear label which gained huge traction in the 90's. Popularised by the likes of Tupac Shakur and LL Cool J, Fila has now cracked into the world of couture. It is set to debut on the runways of Milian Fashion Week in September.
The brand has been purchased by former Adidas Originals designers Antonino Ingrasciotta and Joseph Graesel. Fila Global chairman Gene Yoo said that the label's new creative director's backgrounds "perfectly matches sports and fashion." He continued, "Starting from the Fila archive, they're working on a collection that aims to bring the brand to the next level. Connecting the past with its future."
SUBSCRIBE TO OUR NEWSLETTER
Subscribe to our mailing list and get interesting stuff and updates to your email inbox.