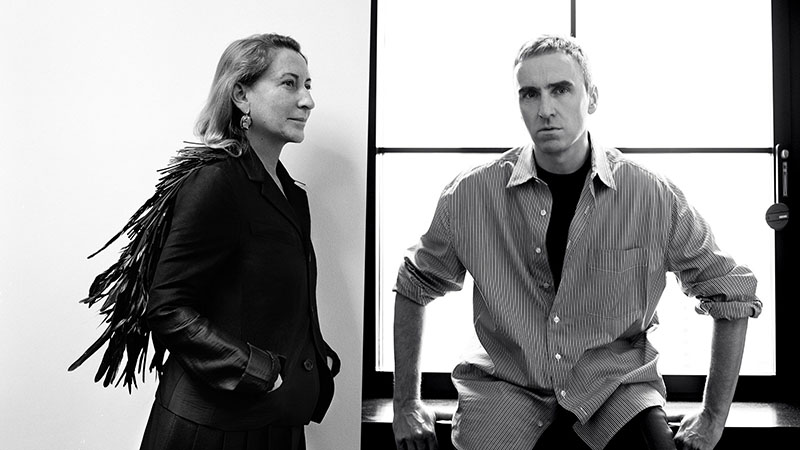 This week in fashion, Raf Simons is the new Co-Creative Director of Prada, and the 2020 Met Gala theme is unveiled. Find these stories and more as we uncover the top international fashion news of the week.
Raf Simons Named Co-Creative Director of Prada
Raf Simons is the new Co-Creative Director of Prada, alongside Miuccia Prada. The pair announced the partnership during Milan Fashion Week, and have worked together since 2005 on varying projects. Simons has previous experience with Jil Sander, Dior, and Calvin Klein. The CEO of the Italian fashion house, Patrizio Bertelli, said the pairing represents 'the forefront of change.' "A business can do super, super good [now] without having creatives or, to add to that, without strong creatives," said Simons. "It's not the main reason we are doing this, but we do believe collaborating between creatives can reposition, also, that aspect of the whole business." The first show for the pair will debut in September for Spring 2021.
Dior Presents Feminist-Inspired Show
Dior is debuting its collection in light of the #MeToo movement. The show in Paris featured '70s-inspired pieces and signs proclaiming 'Consent' and 'I Say I.' The Creative Director, Maria Grazia Chiuri, said the collection is 'a visual diary.' She also sourced inspiration from photos of her family in Italy during the '70s. Chiuri said this era was "a time when women wanted to represent and be true to themselves, more than to fashion. As a woman designer, this is very important to me. Silhouette has always been central to Dior because Christian Dior saw himself as an architectural designer. But one silhouette doesn't work for all women."
Kanye to Hold Surprise Fashion Show
Kanye West is hosting a surprise show for Yeezy Season 8. Following his Sunday Service, the designer and musician dropped invitations to his collection showcase. The invite read: Here is a little piece of our home in Cody, Wyoming. While his latest shoe collection has already dropped, the rest of the line will debut during Fashion Week. The event will cap off the likes of Stella McCartney and Alexander McQueen at Paris Fashion Week.
Dries van Noten Presents Nightlife-Inspired Runway
Dries van Noten presented a nightlife-inspired show at Paris Fashion Week. The collection featured sequins, feathers, and motorcycle jackets – it's a reversal of the usual pieces. "It's about nightlife," Van Noten said after his show. "Going out, enjoying life, having fun. [Fun is] very important – and a party girl. [There's] something mysterious, something dark, something romantic, but a dark romance."
Met Gala Theme Revealed: About Time: Fashion and Duration
About Time: Fashion and Duration is the theme for the 2020 Met Gala. Celebrating the 150th anniversary of the museum, this year will feature 120 outfits from the year 180 to present. "This spring, The Costume Institute at The Met brings to life a disrupted timeline of 150 years of fashion, exploring how clothes generate temporal associations that conflate past, present, and future," the museum said in a statement.
In previous years, the Met Gala themes included Camp: Notes on Fashion, Heavenly Bodies: Fashion and the Catholic Imagination, and Rei Kawakubo/Comme des Garçons. "Fashion teaches us to tell time differently. It shows us that there is more to time than what you can count on the fingers of your hands or on the hands of your clock," said Andrew Bolton, the Wendy Yu Curator in Charge at the Costume Institute. The Met Gala takes place on May 7th.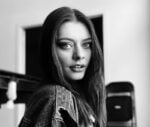 Alexandra Feiam is an experienced fashion writer who holds a degree in journalism. She has an impressive portfolio and expertise working as the Editor at Power Retail and Commercial Content Editor at Newscorp. Ally has been writing for The TrendSpotter since 2018, and her work has been featured in notable publications such as The Herald Sun, Arirang TV South Korea, Kidspot, The House of Wellness, and The Daily Telegraph.
SUBSCRIBE TO OUR NEWSLETTER
Subscribe to our mailing list and get interesting stuff and updates to your email inbox.