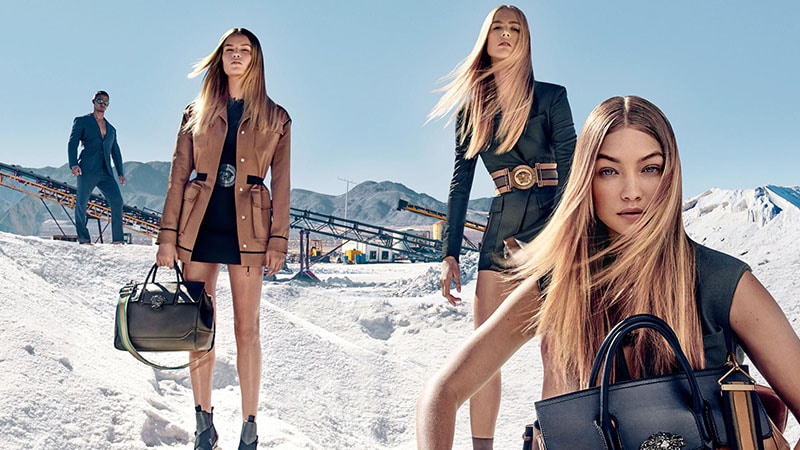 From Carven's new creative director to Monse and Oscar de la Renta's joint fashion show, these are the top international fashion news of the week.
Carven Appoints New Creative Director
Following the October departures of Alexis Martial and Adrien Caillaudaud, Carven has appointed a new creative director. Beginning February 1, Serge Ruffieux will helm the French luxury label. His debut collection for the brand will be for Resort 2018.
"I am thrilled to embrace my new creative role at Carven, feeling a real affinity for Madame Carven and her vision of fashion," said Ruffieux in a statement following his appointment. "I look forward and am very honoured to be leading the creative direction of the House as it enters a new chapter."
An experienced designer, Ruffieux joins Carven from Christian Dior. The new creative director had been with Dior for 10 years but has now departed the label. Most recently, during his time at the label, he served as head designer of the women's ready-to-wear and haute couture studios. He also took the helm of Dior alongside Lucie Meier following the departure of Raf Simmons and before the employment of Maria Grazia Chiuri.
Versace Opts Out of Couture Week
Versace is the latest brand to change its fashion show model in the wake of a fatigued system. The Italian luxury label has announced that it will opt out of its usual Couture Fashion Week slot to cut down its number of shows per year. There's no indication yet as to whether the brand will make a return to couture shows in the future or not.
"At the moment, we do six shows a year, and my feeling is: That's a lot of shows," said Versace chief executive, Jonathan Akeroyd. "Eight, if you count couture, seems excessive. And we all know the model is changing quite a lot, so why not take the opportunity to try something new?"
Although Versace cannot be classed as an official couturier due to its location outside of France, it has been a correspondent member of the Chambre Syndicale de la Haute Couture for some years. The label's new decision to skip Couture Fashion Week means that it'll now hold private client events and presentations for its Atelier Versace couture collections.
Reed Krakoff Appointed as New Artistic Officer of Tiffany & Co.
Tiffany & Co. has announced its appointment of Reed Krakoff as its new artistic officer. Reed, who has been working with the Tiffany & Co. design team in a collaborative manner since last year, will assume his new role imminently. In his extended capacity, the former Coach creative director will oversee jewellery and luxury accessories.
"Reed's extraordinary talent and deep understanding of iconic American design, and Tiffany's defining role in its legacy, make him poised for great success in this new position," said Tiffany & Co. chief executive, Frederic Cumenal. "His expertise and creativity will continue to help build Tiffany as a global house of luxury.
In his new role at Tiffany & Co., Reed succeeds Francesca Amfitheatrof who is reportedly stepping down to pursue other opportunities. Amfitheatrof joined the luxury jeweller in 2013 and was supposedly tasked with designing jewellery for a younger shopper. There is no news yet on her next move.
Monse and Oscar de la Renta to Combine Fashion Week Shows
In an unconventional move, fashion labels, Monse and Oscar de la Renta, will combine their upcoming New York Fashion Week presentations into one show. The brands, which are both helmed by co-creative directors, Laura Kim and Fernando Garcia, will each debut their Fall 2017 collections on February 13 at the same location. The younger of the two labels, Monse, will present first before the show transitions into the Oscar de la Renta presentation. According to the designers, there will be "reveal factor" between the two but no break.
The show also marks Kim and Garcia's runway debut for Oscar de la Renta. It was announced last year that the pair would be heading up the brand as co-creative directors following the departure of Peter Copping. Kim and Garcia had both previously worked at Oscar de la Renta before departing the label to launch their own brand, Monse. When it was announced that the duo would return to Oscar de la Return, it was also revealed that the business would invest in Monse.
As well as creating an overarching brand image for the two distinct labels, the single show is also intended to be more cost effective.
Louis Vuitton Officially Unveils Supreme Collaboration
The swirling rumours about a possible Louis Vuitton and Supreme collaboration have now been confirmed. Louis Vuitton officially unveiled its new collaboration with the cult, New York label this week in Paris. Making its debut on the runway with the brand's Fall 2017 men's collection, the partnership range included a wide variety of products, all of which are sure to be extremely popular.
While a range of bags, featuring the Supreme logo and LV monogram, make up a large portion of this extensive collection, there are plenty more pieces. Everything from trunks, denim, scarves, shoes, hats, keychains, blankets, sunglasses, skateboard decks and iPhone cases are all reportedly included in the range.
For those looking to shop the collection, you'll have to wait until July. The range will begin to drop on July 17 at Louis Vuitton stores with the possibility of pop-up shops also in the works.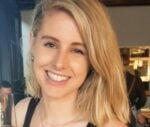 Taylah Brewer holds a bachelor's degree in fashion and business and is a skilled writer with several years of experience in the world of online content creation and copywriting. She is passionate about fashion, beauty, and all things lifestyle-related and has been writing for The Trend Spotter since 2016. She currently works as the Head of Digital & Ecommerce at White & Co.
SUBSCRIBE TO OUR NEWSLETTER
Subscribe to our mailing list and get interesting stuff and updates to your email inbox.