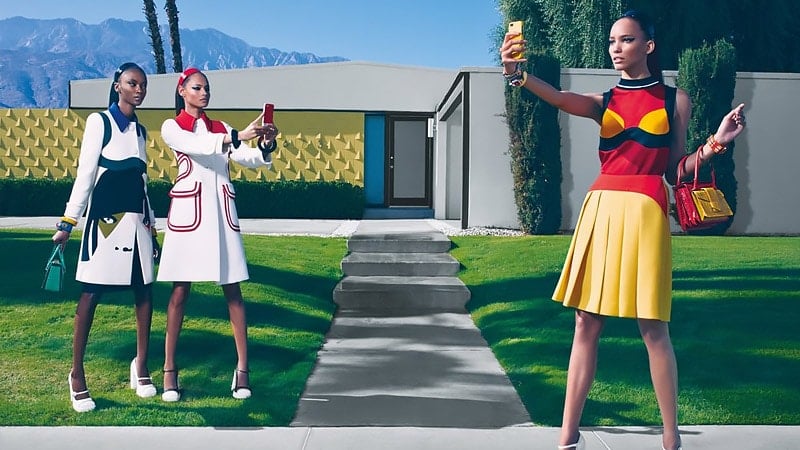 Social media is full of beautiful faces and sexy bodies, so it's unsurprising that there are some incredible Instagram models making their mark on the fashion world. However, it's more than just good looks that have propelled these women to success. Many are also businesswomen, activists, trailblazers, mothers, and actors. While some are industry veterans and others are rising stars, all are incredible and should be on your follow list. These are the hottest Instagram models you need to follow!
1. Adriana Lima
It's hard not to be captured by Adriana Lima's piercing gaze. The Brazilian beauty has had a long and illustrious career in fashion and is perhaps best known for her role as a Victoria's Secret Angel. She walked for the brand for nearly 20 years, from 1999 to 2018, showcasing a range of sexy, sultry, and glamourous lingerie looks. Other brands she modeled for include Givenchy, Donna Karan, Calzedonia, Puma, and Chopard. You might have also seen her on both the big and small screens, with appearances in Ocean's Eight, Ugly Betty, and How I Met Your Mother. Finally, she's a mother of two, with a third on the way, which she announced on her TikTok debut with a cute video.
2. Adut Akech Bior
Named 'Model of the Year' for 2019 by the British Fashion Awards, Adut Akech Bior is a face to watch. The South Sudanese-Australian model started in the industry at 16 years old and made her runway debut in 2017 with Saint Laurent at Paris Fashion Week. Since then, she's worked with designers such as Valentino, Versace, Moschino, Off-White, and Burberry and appeared in multiple magazine editorials and covers. Despite now having the world at her feet, it wasn't always easy sailing for Adut and her family. She spent the first seven years of her life in a Kenyan refugee camp before seeking refuge in Australia. However, her perseverance, resilience, and hard work have paid off, and she's using her success to help other displaced people through her support of the United Nations High Commissioner for Refugees.
3. Adwoa Aboah
Adwoa Aboah's striking features, including enviable cheekbones and warm smile, make her stand out from the crowd. It's no surprise then that the British model has graced the covers of four international Vogue Magazines, and modeled for the likes of Fenty x Puma, Calvin Klein, Kenzo, and Fendi. After her own journey with depression, self-doubt, addiction, and self-harm, Adwoa is an advocate for mental health. She founded GURLS TALK, a non-profit organization that provides mental health resources and a connected community to listen and support. GQ acknowledged her courageous voice and work in 2017 by naming her Woman of the Year.
4. Alexa Chung
Alexa Chung is a woman of many talents. To begin, she's stunningly beautiful and a muse for many creative labels, including Mulberry. Her modeling career began at the age of 18 and included being the face of luxury designer labels, working for multi-national consumer brands, and being described as a "phenomenon" but the inimitable Anna Wintour of Vogue. Her distinctive style and effortless ability to embody classic British elegance, along with an androgynous twist, has long set her apart. It led her to work on several collaborations before launching her eponymous fashion label in 2017. Beyond the world of fashion, she's also enjoyed success in television presenting, hosting shows such as Frock Me, It's on with Alexa Chung, and Next in Fashion on Netflix. Finally, she's also put pen to paper as a columnist and released her book, It, in 2013.
5. Alexis Ren
One of Instagram's most famous faces is Alexis Ren. The model and entrepreneur was first discovered at 13, modeling for Brandy Melville, before gaining popularity on Tumblr for a bikini pic by the pool. Since then, her fame has only grown, amassing a huge following on social media, where she showcases her bikini-perfect body and shows off her hard-earned curves. However, it's more than just fashion for Alexis – health and fitness are also a large part of her portfolio. She co-created a wellness movement, We Are Warriors, with Allie Michelle. It's an online community with fitness classes and life coaching. Plus, she also has her own activewear brand and collaborated with other labels like Revolve.
6. Alina Baikova
Ukrainian model Alina Baikova is a well-known face on the global Fashion Week circuit. The tall, blue-eyed beauty has walked for various labels, including Dior, Lanvin, Dolce & Gabbana, Carolina Herrera, and Marc Jacobs. She's also represented brands from her home country, including Gasanova and Flow the Label. In 2021, she made history as the first model to sell an NFT (non-fungible token) image of herself. It was a collaboration piece called Natural Form by artist Charles Bentley, based on an image from photographer Jean-Baptiste Fort. In addition to modeling, Alina is an ambassador for The Heart Fund. This European organization works with developing nations to improve access to cardiovascular education, resources, and care through mobile cardiac clinics.
7. Amy-Jane Brand
Amy-Jane Brand is the epitome of a blonde bombshell. Based in Perth, Australia, this Instagram model has amassed a huge following thanks to her sultry snaps showing her luscious curves. She's also featured in publications such as Sports Illustrated, Maxim, Playboy, and GQ and works with brands like Lounge underwear, Zillah Swim, and MESHKI. In addition to modeling, Amy-Jane is a successful DJ, with epic mixes that focus on heavy bass, trap, and dub. Finally, if you want your Insta-feed to look the same, you can purchase a range of her Lightroom photo presets to give your own images a unique pop – though they won't give you her incredible figure!
8. Anastasia Karanikolaou
With more than ten million Instagram followers, model Anastasia Karanikolaou is an incredibly successful influencer. She also goes by the screen name Stassiebaby and has a successful YouTube channel. Over the years, she's documented her glamorous life on both platforms, sharing her travels, days-in-the-life, bikini hauls, and other aspects of her life. On her feed, you can expect to find sun-kissed snaps by the sea, glitzy nights on the town, and pics with fellow celebrities, including Kylie Jenner, one of her best friends since childhood.
9. Ashley Graham
As one of the most successful plus-size models, Ashley Graham has carved the path for curvy women and better representation of different bodies in the fashion industry. In 2016, she appeared on the cover of Sports Illustrated's annual Swimsuit Issue, the first size 16 model to do so. Other fashion industry achievements include walking for designers like Michael Kors, Dolce & Gabbana, H&M, and Rag and Bone. She's also collaborated with swimwear and lingerie designers. As part of her support of body positivity, she did a TED talk, has a YouTube channel, released a book, and uses her status and body to talk about taboo topics, such as cellulite, in an effort to normalize regular bodies. She also has a podcast, Pretty Big Deal, which is all about owning who you are. Finally, she's also a mother of three boys, including twin sons born in early 2022.
10. Barbara Palvin
Hungarian model Barbara Palvin can tick off all kinds of successes in her career. This includes Sports Illustrated Swimsuit model, Victoria's Secret Angel, and Armani Beauty Ambassador. Her youthful and angelic beauty has an ethereal vibe, gracing the covers of magazines such as Allure, Elle, and Harper's Bazaar. Plus, she's walked for various designers, including Miu Miu, Chanel, and Nina Ricci, since making her catwalk debut in 2010 for Prada at the Milan Fashion Week. Beyond modeling, she's also had some success as an actor, appearing as Antimache in Hercules and Eve in the 2022 short Serpentine. Her Instagram is a series of glamorous photos from various events, shoots, travels, and her mini-vlog Breaking Ground, which she launched during the pandemic with her partner Dylan Sprouse.
11. Bella Hadid
Bella Hadid is often considered one of the most beautiful women in the world, so it's no surprise she's one of the most popular Instagram models. She began modeling at 16, following in the steps of her mother, Yolanda. Early appearances include her runway debut with Tom Ford and editorials in magazines such as Harper's Bazaar and GQ. Since then, her prolific career has seen her walk for Givenchy, Chanel, Miu Miu, DKNY, Michael Kors, Anna Sui, and more, plus as an Angel in Victoria's Secret shows between 2016 and 2018. If that wasn't enough to keep her busy, in 2021, she co-founded Kin Euphorics with Jen Batchelor. It's an adaptogenic drink brand that creates balanced brains and bodies. She also supports the One Warm Coat organization, raising money to provide coats for those in need, and has donated to Feeding America and the NAACP Legal Defense Fund.
12. Camila Morrone
A star on the catwalk and screen, Camila Morrone is a successful model and actress. Her acting career began with James Franco's Bukowski, followed by Death Wish and Never Goin' Back. She's also set to appear in Amazon's upcoming Daisy Jones & The Six miniseries as Camila Dunne. When it comes to modeling, her debut runway was for Moschino in 2017, and she's also appeared on the cover of Turkish Vogue and in campaigns for Coach and Topshop. Check out her Instagram for a series of glamour shots, behind-the-scenes action, and photos of her home life, including the adorable dog she adopted during quarantine. Consequently, she's an advocate for "adopt, don't shop," as well as rescuing and fostering pups in need.
13. Candice Swanepoel
From dairy farm to Victoria's Secret runway, Candice Swanepoel has had an incredible journey. Growing up in South Africa, she was raised on her family's farm until she was discovered at the age of 15, with her piercing blue eyes, blond hair, and lithe framing catching a scout's eye. One of her first appearances was in Italian Vogue, and she's since gone on to appear in more than a dozen international Vogues, along with Elle, Harper's Bazaar, and i-D. She walked for designers such as Tom Ford, Oscar De La Renta, Givenchy, Guess, Off-White, Versace, and Chanel. However, most people will recognize her as a Victoria's Secret Angel. In 2018, she founded her own company Tropic of C, an eco-lifestyle brand producing sustainable and quality swimwear. Finally, she also supports mothers2mothers, a non-profit aimed at ending HIV, and is an ambassador for yoga and activewear brand Alo.
14. Cara DeLevingne
Boasting some of the best brows in the business, Cara Delevingne is one of the hottest models on Instagram. She has a following of over 40 million people, thanks to her modeling, acting, and candid approach to life. Professional credits include walking for Chanel, Jason Wu, Caroline Herrera, Louis Vuitton, and most of the large fashion houses. Meanwhile, her acting resume is also very full, appearing in Suicide Squad, Paper Towns, and Carnival Row. Business is booming outside the fashion industry, too, with her launch of Della Vita, an award-winning premium prosecco brand. Plus, she's a co-owner of the female pleasure toy brand Lora DiCarlo, with a mission to destigmatize sexuality. Finally, she still finds time for charity work, supporting LGBTQI+ causes, and EcoResolution, an education-for-action platform seeking to make positive environmental changes through technology and storytelling.
15. Chrissy Teigen
Model, television personality, businesswoman, chef, mother – Chrissy Teigen does it all. She first found modeling fame in the 2010 Sports Illustrated Swimsuit Issue. Then, onscreen, she appeared in a variety of programs, including Cookies and Cocktails, Tyra Bank's FABLife, and co-hosting Lip Sync Battle with LL Cool J. Food plays an important role in Chrissy's life, and she's released two cookbooks, plus a collection of kitchenware, dining sets, and loungewear for relaxing while you cook. During her marriage to John Legend and journey to motherhood, she's been open and candid about infertility, IVF, and pregnancy loss, opening the way for more discussion about these traditionally taboo topics. Finally, her Instagram feed is full of sweet family snaps, behind-the-scenes insights, and glamour poses out and about.
16. Cindy Kimberly
Surprisingly, Justin Beiber is the one who first called to attention the beauty of Cindy Kimberley. He posted a photo of her on his Instagram in 2015, asking who she was. Since then, the Dutch babe pivoted this "15-minutes of fame" into a successful career, signing onto Uno models. She's worked for Marc Jacobs, Maxim, GQ Spain, Savage x Fenty, Vanity Fair Spain, and recently debuted in Sports Illustrated as a rookie. Currently, she has nearly seven million followers, making her one of the hottest Instagram models. Her feed is full of sultry snaps, magazine covers, editorial shoots, and pictures of her artwork.
17. Cindy Mello
Hailing from Brazil, the gorgeous Cindy Mello has carved a successful career as a model and designer. Her credits include editorial work for Victoria's Secret, plus magazines like GQ, Maxim, and Sports Illustrated. As such, her Instagram is a beautiful, curated collection of bikini shots, lifestyle scenes, and editorial images. In addition to modeling, she's a businesswoman and fashion designer. Her brand, Mello The Label, launched in 2020 as a celebration of the Brazilian lifestyle. It features luxury resort-chic swimwear made for cosmopolitan women and focuses on sustainability.
18. Denise Mercedes
Denise Mercedes is a gorgeous Dominican-American plus-size fashion model with curves like a country backroad. She found fame by launching her own fashion blog for curvy women and collaborating with plus-size brands. While she has a following of more than a million people on Instagram, she's also a TikTok model. Some of her most popular videos feature fellow model Maria Castellanos and #stylenotsize. In these posts, they rock the same outfits and poses to encourage body positivity and prove that style isn't about size or body shape. Denise also released a collection of Style Not Size clothing with Macy's.
19. Devin Brugman
Beach babe Devin Brugman is a busy lady. Not only is she a successful model, but she's also the mind behind Monday Swimwear, A Bikini A Day, and Andjela Collection. The first is a specialist swimwear brand for cup sizes A to G, with shipping worldwide. Then, A Bikini A Day showcases gorgeous swimwear on the just as gorgeous Tash Oakley & Devin, as well as scenic beach and pool locations that inspire wanderlust. Finally, the Andjela Collection is all about comfortable, feminine yet effortless daywear. Unsurprisingly, Devin's Insta page has plenty of sun-kissed photos showing off her toned abs, long legs, and dazzling smile.
20. Doutzen Kroes
Dutch model Doutzen Kroes is widely considered one of the 'new supers' in the world of modeling. Over her career, she most notably walked for Victoria's Secret for seven years as one of the stunning Angels. She's also graced the runway for labels like Prada and appeared in campaigns for Calvin Klein and Dutch lingerie retailer Hunkemöller, including creating her own collection for the latter. Away from modeling, Doutzen has also appeared in Hollywood blockbuster films from the Snyderverse as an Amazonian warrior, Venelia, in Wonder Woman and Justice League. Finally, when it comes to philanthropy, she's involved with Dance4Life, which educates young people about HIV and AIDS prevention.
21. Duckie Thot
With long legs, doll-life features, and flawless skin, Duckie Thot is a stunning woman. Born in Australia, she first rose to prominence, taking out third place on Australia's Next Top Model at just 17 years old. However, due to a lack of opportunity for black models at the time, she struggled to find work initially. Eventually, after moving to New York, she landed the runway for the Yeezy Spring/Summer 2017. After this, her career went from leaps to bounds, and she's now one of the most sought-after 'it' girls. In addition to Yeezy, she's been the face of Fenty Beauty and ambassador for L'Oreal Paris, appeared in the 2018 Pirelli calendar, and walked in the Victoria's Secret Fashion Show in 2018. In 2022, she was also announced as a rookie for Sports Illustrated Swimsuit. Finally, she's an advocate for BLM, diversity, and increased race inclusion in the fashion industry.
22. Emily Ratajkowski
Emily Ratajkowski is definitely one of the most recognizable models in the industry and on Instagram. While her modeling career began with editorial magazine shoots, she rose to fame in the Blurred Lines video clip from controversial musician Robin Thicke. She's also appeared on numerous magazine covers, was a Sports Illustrated Swimwear Rookie, and walked runways for luxury fashion houses like Versace and Marc Jacobs. Beyond modeling, Emily also boasts a successful acting career with appearances in Lying and Stealing, Entourage, and Gone Girl. She considers herself a feminist and has spoken about the empowerment that embracing and expressing your sexuality on your own terms provides. In her 2021 book, My Body, she discusses this further through a collection of essays. Finally, her newest adventure in life is as a mother, giving birth to a son in early 2021.
23. Frida Aasen
Norwegian model Frieda Aasen has the quintessential Nordic look, with striking blue eyes, beautiful blond hair, and tall stature. As such, she's found much success in the fashion industry, with both editorial and runway work. Brands included in her resume are Tory Burch, H&M, Prada, Derek Lam, Salvatore Ferragamo, and Jeremy Scott. In 2017 and 2018, she also walked for the Victoria's Secret Fashion Show. Hit up her Instagram feed for stunning photos from shoots and runways, as well as workout videos and vacation snaps. Lastly, with all her success, she still finds time to work with Next Generation Oslo to educate and raise money for UNICEF.
24. Gabi Gregg
A love of fashion prompted Gabi Gregg, a.k.a Gabi Fresh, to start her own blog, writing about plus-size style and proving that you don't have to be thin to wear certain outfits. She's a trailblazer for curvy models, and her Instagram feed showcases a mix of professional shoots for clients and everyday snaps of her OOTD. Some of her clients include well-known plus-size labels such as Eloquii, Swimsuits for All, and Fashion to Figure (FTF). In addition to modeling for FTF, she released her first collaboration line with them, featuring a luxe selection of trousers, jackets, dresses, and jumpsuits for an elevated street style. Fans of the line include Ashley Graham, Chrissy Metz, and Lizzo. You can also deck out your lingerie and swimwear wardrobe with Gabi Fresh partnerships from Swimsuits for All and Playful Promises.
25. Gigi Hadid
While most models start working young, in their teens, Gigi Hadid has modeled since she was just two, with her first gig for Baby Guess. The American beauty is the sister of Bella Hadid, another entrant on this list of hottest Instagram models. Like her sister, Gigi has also been incredibly successful. She's walked for the likes of Desigual, Versace, Chanel, Fendi, Balmain, Fenty x Puma, and appeared in dozens of magazines such as Vogue, Allure, W Magazine, and Sports Illustrated. Additionally, she walked the Victoria's Secret Fashion Show multiple times. With her spare time, Gigi is an activist in many areas. This includes working with UNICEF, supporting the BBC's Children in Need, donating to various BLM organizations, and campaigning for pro-Palestinian causes.
26. Gisele Bundchen
Often considered a supermodel, Gisele Bündchen is the epitome of runway elegance. Boasting long legs, toned abs, and a beautifully chiseled face, she's undeniably stunning. Her work includes her role as a Victoria's Secret Angel, various campaigns for luxury fashion houses like Versace, Givenchy, and Salvatore Ferragamo, and endless magazine editorials. Off the runway, she's long been an advocate for environmental causes supporting projects in her home country of Brazil and participating in documentaries like Kiss the Ground. Other philanthropic activities include supporting causes like the Zero Hunger Program, Feeding America, Breast Cancer Campaign, and WaterCan NGO. Finally, you can also meditate along with Gisele on InsightTimer, where she's a teacher with a collection of mindful classes to help quieten your mind.
27. Hailey Bieber
Socialite and model Hailey Bieber is taking the fashion world by storm. Her first role was a campaign for French Connection, and she's now working with industry giants like Miu Miu, Levis, Jimmy Choo, and Boss. Plus, she's a runway regular, walking for labels like Tommy Hilfiger, Versace, Moschino, Dolce & Gabbana, and Elie Saab. Check out her YouTube channel for an insight into her life and watch fun interviews with celebrity guests and friends, such as Rosie Huntington-Whiteley and Marsai Martin. She also uses her fame to showcase her favorite small businesses, such as Beauty Stat, Strange Bird Beauty, and The Little Market.
28. Imaan Hammam
Supermodel Imaan Hammam is a prolific runway model, walking for dozens of top brands including Givenchy, Balenciaga, Prada, Maison Margiela, Diane Von Furstenberg, Vera Wang, Dior – the list is almost endless. In addition to fashion shows, she featured in campaigns for Chanel, Moschino, Alexander McQueen, Coach, and Giorgio Armani, to name just a few. Her enviable jawline, sexy curves, and golden skin make her an alluring and popular choice of model. Away from the fashion world, she's a global ambassador for She's the First. It's a non-profit organization fighting for gender equality through education, giving young girls the opportunity to choose a life for themselves. Additionally, Imaan, who is deeply proud of her Afro-Arab identity, Moroccan and Egyptian heritage, and Muslim faith, hopes to be a role model for other Arabic girls by bringing diversity and inclusion to the fashion industry.
29. Irina Shayk
The Instagram feed for Russian model Irina Shayk is full of social snaps; behind-the-scenes peeks, and glamorous images from her professional engagements. With her lithe figure, full lips, and dewy skin, she's a natural beauty and enviably sexy. Her resume is long and extensive, starting off in lingerie and swimwear before transitioning to high fashion. She made history as the first Russian model to appear on the 2011 Sports Illustrated Swimsuit Issue cover and walked the Victoria's Secret Fashion Show while six months pregnant. She's also modeled on or off the runway for various luxury labels such as Armani Exchange, Bottega Veneta, Hugo Boss, Jean-Paul Gaultier. When it comes to charitable work, Irina, along with her sister, helped rebuild a hospital in their hometown of Yemanzhelinsk. Plus, she's an ambassador for the Food Bank for New York City.
30. Jen Selter
If fit, strong, and toned bodies are your vibe, then Jen Selter is an Instagram model to watch. The fitness model has close to 13 million followers and was a pioneer of social media fitness accounts. You can keep up to date with her gym inspo outfits, workouts, and meals on her main account. Plus, she also has separate accounts for healthy recipes, GymLooks, and Motivation For Fitness if you want more specific content. You can train along with Jen on the Fitplan app, where she's a coach providing at-home and gym workouts. There are also various fitness challenges to help keep you motivated and excited.
31. Jimena V. Sanchez
Sports aficionados might recognize Jimena V. Sánchez, a sports journalist, and model from Mexico. This curvaceous beauty got her modeling start with a blog she kept with a friend before landing a role writing for a Mexican sports magazine. Then, in 2011, she was signed to Fox Sports Latin America, where she covers wrestling, NFL, and MLB, as well as some of the Super Bowl and World Series. Meanwhile, her modeling career has seen her featured in magazines such as SoHo, ElHartista, EstiloDF, and Maxim Mexico. Her Instagram echoes her passion for fashion with glamourous shots of her in sexy figure-hugging outfits, showing off her long glossy hair. Off-screen, Jimena founded Versus, a non-profit organization that combats racial, gender, and class discrimination in sports journalism.
32. Karlie Kloss
Karlie Kloss is another incredible woman who does it all. She's a supermodel, entrepreneur, and philanthropist. Most will recognize her chiseled cheekbones, svelte frame, and blonde locks from the runway, as she was a Victoria's Secret Angel and walked for brands like Carolina Herrera and Zac Posen. She's also appeared on Vogue covers an epic 40 times and was the face of brands Jean Paul Gaultier and Adidas. When she's not modeling, she keeps busy fostering the next generation of designers on Project Runway, as well as running her non-profit Kode with Klossy. As an amateur coder herself, this program aims to inspire and enable young women to follow their own journey into the world of tech. Other television appearances include hosting Movie Night With Karlie Kloss and being a correspondent on Netflix's Bill Nye Saves The World.
33. Kate Wasley
Body positive Instagram model and influencer Kate Wasley is an advocate for feeling safe and sexy in your own skin, regardless of size. Based in Perth, Australia, her Instagram is full of steamy lingerie pics, sun-soaked bikini shots, and beautiful dresses from clients like CAMILLA that show off her fantastic curves. Kate first found fame with Anybody Co, a social media account she co-founded with friend Georgia Gibbs to showcase the same outfits on different bodies and promote acceptance and beauty at any size. Since departing the account, Kate has gone on to model for various brands and magazines. This includes Sports Illustrated Swimsuit, Bras'n'Things, The Iconic, Piper-Heidsieck, and Australian plus-size brand You & All. She continues to advocate for better size representation in the Australian fashion industry and encourages women to hold more value in themselves than the number on the scale or clothing tag.
34. Kendall Jenner
As one of the many famous faces in the Jenner-Kardashian clan, it's no surprise that Kendall Jenner is one of the top Instagram models. The reality TV star and socialite began modeling at 14, working first in print before switching to the runway. She walked for brands like Chanel, Vera Wang, Balmain, and Oscar de la Renta. Beyond the modeling world, Kendall is also a shrewd businesswoman with an array of other ventures. This includes collaborations with OPI, Gillette, Steve Madden, and Moon. Plus, she created a lifestyle clothing brand with her sister called Kendall + Kylie. Over the years, she's also supported a variety of charities close to her heart, including Children's Hospital Los Angeles, The Robin Hood Foundation, Designers Against AIDS, and Charity: Water.
35. Lameka Fox
Lameka Fox is a New York-based model with more than 200,000 Instagram followers and is a beauty to watch. Her runway debut was in 2017, with the Yeezy SS show at New York Fashion Week. She followed this with appearances for other labels, including Off-White, Maison Valentino, Burberry, Rodarte, and Miu Miu. Starring alongside Gigi Hadid, she was in a Tommy Hilfiger campaign and also walked the Victoria's Secret Fashion Show. Finally, her stunning looks have also graced the covers of magazines like InStyle, Grazia, Harper's Bazaar, and L'Officiel Italia.
36. Lisa-Marie Schiffner
Boasting an ethereal and fairy-like beauty, Austrian social media star Lisa-Marie Schiffner is a TikTok and Instagram model to follow. Her carefully curated feed is a visual delight showcasing her eclectic style, travels, and long, enviable hair. It's all about good vibes and positive motivation, with aspirational images. While she's still quite young and doesn't have an extensive modeling resume yet, she has worked with brands like GHD, Melody Lashes, and Adobe and will undoubtedly have more offers rolling in!
37. Liu Wen
The New York Times named Liu Wen "China's first bona fide supermodel." This history-making woman is a pioneer and the first Chinese woman to walk the Victoria's Secret Fashion Show and the first Asian model to appear on the cover of American Vogue. Other credits include serving as a Global Ambassador for Chanel Beauty and shooting stories for publications like international Vogues and Harper's Bazaar. She also featured in campaigns for labels like Prada, Chloe, Roberto Cavalli, Tory Burch, and Oscar de la Renta. Finally, Mattel has even celebrated her position as a role model with a one-off Barbie likeness.
38. Elizabeth C Turner
Beauty and brains combine with American beauty Elizabeth C Turner. Not only is this blonde babe a successful model, but she's also a research assistant and studying clinical psychology as a grad student. Her modeling career included working with Guess Swimwear, Maxim magazine, and PETA. The latter aligns with her animal activism and conscious choice to embrace a vegan lifestyle. Elizabeth also collaborated with B Swim for her own collection of bikinis and beachwear. Her Instagram feed is full of sexy selfies, brand images, and travel photos, plus a decent number of images of her cute puppy Zoe!
39. Luna Maya
Luna Maya is an Indonesian Instagram model, actress, and singer, with an extensive professional resume. This multi-talented beauty is the host of Indonesia's Next Top Model and appeared in films such as 30 Hari Mencari Cinta and In the Name of Love, as well as various soap operas. She's also sung on several soundtracks and worked for labels like Burberry, Michael Kors, and Louis Vuitton. In addition to modeling and acting, she's founded a number of businesses. This includes beauty brand NAMA, clothing brand LunaHabit, a restaurant chain called Macama by Luna Maya, and TS Media which shares stories about various topics. If that didn't keep her busy enough, she's also a brand ambassador for Bank Negara Indonesia and Havaianas Indonesia.
40. Maria Borges
Maria Borges' smile could light up a room. The stunning model first participated in the Elite Model Look Angola, grabbing the attention of scouts despite not winning. Since then, she has walked for dozens of luxury labels, including Ralph Lauren, Moschino, Emporio Armani, Anna Sui, and Zac Posen. However, she's perhaps best recognized for her role in the Victoria's Secret Fashion Shows from 2013 to 2017, in which she made history by doing the show with her natural hair in her third year. Off the runway, you can see her in campaigns for brands such as Givenchy, Tommy Hilfiger, and Mac Cosmetics. In addition to modeling, she runs the Places in Angola Instagram account as an Angola Tourism Ambassador. She also founded One Touch Charity working with orphanages and education providers in Africa.
41. Megan Williams
Fresh-faced English model Megan Williams is a natural beauty and a rising talent to watch. First discovered by scouts at 14, she's since gone on to walk in three Victoria's Secrets Fashion Shows, as well as appear in editorials in Glamour, Elle, and Vogue magazines. Other clients on her resume include multiple campaigns for Guess, Alo Yoga, and Elie Saab. On top of modeling, she took time to co-found Hunu, a brand making collapsible, reusable coffee cups that are easy to transport and a sustainable alternative to single-use options.
42. Miranda Kerr
Miranda Kerr has probably the most famous dimples in the fashion industry. After winning a Dolly magazine model competition, the Australian model and Victoria's Secret Angel first started modeling at 13. Since then, her career has gone from strength to strength, joining print and runway campaigns for a slew of labels and high fashion houses and gracing the covers of various high-profile publications. From a business perspective, Miranda has also been incredibly successful. She founded KORA Organics, an award-winning cruelty-free skincare brand, and created the Miranda Kerr Home furniture collection. Plus, she's collaborated with Royal Albert for a collection of teaware featuring peonies and butterflies. Finally, she's also a mother of three, famously appearing in Australian Vogue at six-months pregnant with her first child.
43. Naomi Campbell
It's an exclusive group of women who can call themselves supermodels, and Naomi Campbell is one of the five originals. She's an absolute goddess who's been a pioneer in the industry and unabashedly writes her own rules. Over her four-decade career, she's been on the cover of more than 500 magazines, walked countless shows, and been photographed for campaigns for nearly every luxury fashion house. Plus, she broke barriers as a black woman, being the first for many achievements and carving the path for those to come. Away from fashion, she's also an activist. She founded Fashion for Relief, which improves the lives of people living in adversity. Other charities she supports include The Nelson Mandela Children's Fund (NMCF) and amfAR. Finally, she's recently become a mother at the age of 50, once again proving that she does life on her own terms.
44. Nyakim Gatwech
Nyakim Gatwech boasts the nickname 'Queen of Dark' for good reason – her flawless, ebony skin is proof that beauty comes in all colors. The Instagram model was born in Ethiopia to South Sudanese parents who fled the civil war before immigrating to the United States. While she was once bullied for her skin tone, she now embraces it for how it makes her unique and shakes up the fashion industry. She's a brand ambassador for Fashion Nova and Savage x Fenty as well as working with L'Oreal Paris. Check out her Instagram page for incredibly glamorous shots that carve a path to inspire other young black women to chase their dreams.
45. Nyome Nicholas-Williams
Not only is Nyome Nicholas-Williams a beautiful, black, plus-size model – she made Instagram apologize and change the algorithm for censoring images of plus-size women of color. The platform repeatedly removed photographs of her topless (but adequately covered) while even more revealing images of thin, white women remained. It highlighted significant racial and size bias that needed to be rectified. Apart from changing policy, Nyome is giving black women visibility in fashion by working with brands like Adidas, Boots, Dr. Martens, and Dove while landing covers on magazines like Glamour. Her feed is full of selfies, campaign images, and event pics – she's confident, sexy, and stylish. Finally, beyond the world of fashion, she also advocates for mental health, self-care, and body positivity.
46. Raeann Langas
Raeann Langsa is on a mission to get women to stop hating on their bodies. The curve model, blogger, and activist is all about showcasing incredible styles for all sizes. She's worked with brands like Aerie, Swimsuits for All, Old Navy, and H&M while appearing in publications such as Shape Magazine, 303 Magazine, and Elle Spain. When she's not busy looking gorgeous and uploading snaps to her Insta, she's running The Confident Collective with Kristina Zias. This podcast and community encourage women to live their best, confident lives. She also has an active YouTube channel and TikTok if you want to see more of her stylish life.
47. Raven Lyn
Rising star Raven Lyn is an Instagram model to keep on your radar. In 2018 she joined the Sports Illustrated Swimsuit rookie class. She's also shot for Calvin Klein, Puma, Dior and appeared in the Tatras Fall 2020 Campaign alongside Luka Sabbat. Her Instagram is filled with a collection of sexy selfies, editorials, images of her travels, and campaign snaps.
48. Rosie Huntington-Whiteley
Another Victoria's Secret alum, Rosie Huntington-Whiteley, is the definition of a blonde bombshell. The English model and actress has had a long and successful career in fashion. Her achievements include working with Burberry, Karen Millen, and the denim brand Paige, among dozens more. Plus, she appeared on magazine covers, including British Vogue, Elle, and GQ. When it comes to acting, Rosie played the lead in Transformers: Dark of the Moon and Splendid in Mad Max: Fury Road, alongside Charlize Theron. Outside the world of fashion and entertainment, she's a beauty entrepreneur with her clean beauty brand Rose Inc, which offers foundation and skincare. Lastly, she's also the mother of two, with her daughter born at the beginning of 2022.
49. Sarah Stephens
Sarah Stephens is an Australian model who got her industry break by winning Girlfriend magazine's Model Search 2006. Then, two years later, she walked the runway for Victoria's Secret. Lingerie has played a significant role in her career thanks to her gorgeous curves, with campaigns for other intimate brands including Honey Birdette, Intimissimi, Bras'n'Things, Lasenza, Agent Provocateur, and Myla. However, she's just as sexy fully dressed, shooting campaigns for brands like L'Oreal, Peter Alexander, Levi's, and Seafolly. In addition to modeling, Sarah dabbled in the world of acting. She appeared in Solitary Man with Michael Douglas and Danny DeVito and played the lead in the 2015 horror flick The Witch.

50. Tyra Banks
Tyra Banks is an icon who has been active in the fashion industry for over three decades. She made history as the first black woman on the covers of Sports Illustrated Swimsuit Issue and GQ while also walking for dozens more labels. Beyond modeling, she's also a TV personality, appearing on The Fresh Prince of Bel-Air, hosting her own talk show, and creating the global phenomenon America's Next Top Model. She's a published author, guest lecturer, owns a production company, has released music, created a cosmetics brand, and even founded the SMiZE Cream ice-cream brand. There's nothing this incredible woman can't do!
Hottest Instagram Models FAQs
Who are the hottest models on Instagram in 2023?
There is an abundance of hot models on Instagram. However, some of the sexiest ladies to watch in 2023 include Alexa Chung, Gabi Gregg, Hailey Bieber, Lisa-Marie Schiffner, Nyakim Gatwech, and Liu Wen. 
How do I find hot models on Instagram?
The easiest way to find hot models on Instagram is to search for the word "model." Then, follow the hashtag, as well as suggested tags and accounts – especially general fan accounts that repost content from various models and industry professionals. Once you begin interacting with pages and posts, the algorithm will start suggesting similar posts on the explore tab – just be warned, it's easy to fall down the rabbit hole of beautiful women on Instagram! Alternatively, there are many great articles that create and collate quality content about the hottest Instagram models. 
How do I model on Instagram?
Modeling on Instagram is more than posting a few nice photos – it takes a lot of work and planning. First, you'll need to define your style and write your bio – it's good to have something that sets you apart but stay authentic to yourself. Then, build a portfolio and develop a posting plan, keeping things professional and consistent. Next, you'll also need to build a following through using hashtags, interacting with your existing followers, and tagging brands that you've used in your photos. Once you've done this, you can also look at messaging modeling agencies or tagging them in your posts so that they can see your work – just don't go overboard!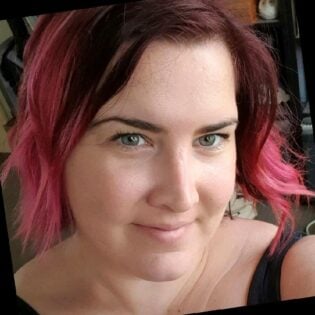 Alexandra Linde is an experienced writer holding a bachelor's degree in Journalism. She is the owner of Alexandra McKiterick Creative and has expertise in travel, fashion, fitness and lifestyle. Alex has previously written for Flightcenter, Travello, and Backpacker Deals.
SUBSCRIBE TO OUR NEWSLETTER
Subscribe to our mailing list and get interesting stuff and updates to your email inbox.