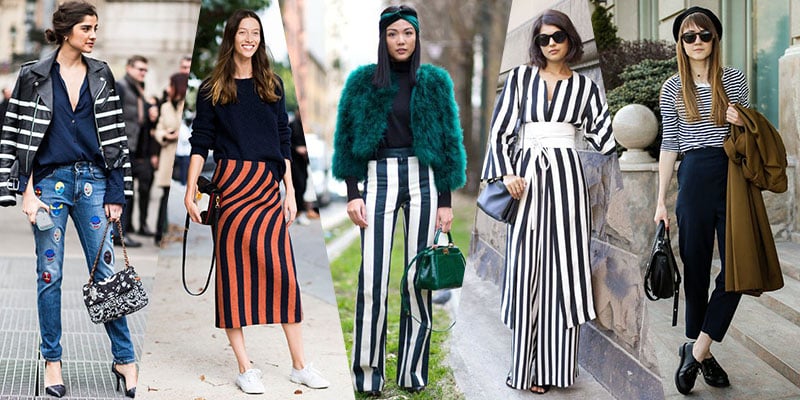 The classic stripe is a girl's best friend when it comes to patterns. Stripes look good on anyone, never go out of style and you can wear them with everything. What's not to love? Stripes should be a mainstay in every girl's wardrobe, but if you are feeling uninspired by this trend and feel like you have seen one stripe too many of late, we have some easy ways for you to change your stripes to keep your look fresh this season.
1. Colour Stripes
Injecting some color to your striped ensemble is the easiest way to give some edge to your basic monochrome stripes. Try colors like bright blue and vivid red paired with white, or better yet if you are daring enough, experiment with colors in a range of hues. For a panache effect, think clashing colors in rainbow brights on a larger stripe.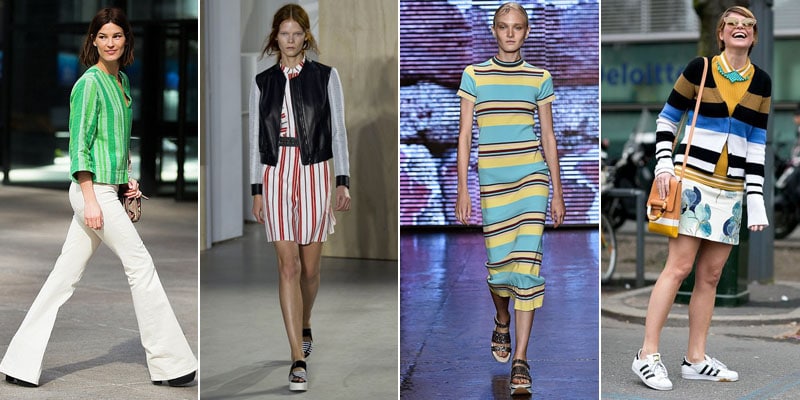 2. Stripes On Stripes
Up your stripe ante by going matchy-matchy and wearing the pattern head to toe. Our favorite way to update the tried and tested stripe look is by doubling or even tripling up on striped garments. Our favorites are striped suits for a more put-together look but slouchy pairings will give off a more relaxed vibe if that's what you're after. Wearing stripes in opposite directions is also a great way to keep your look interesting and can feel more unique. Just remember, you can never have too many stripes.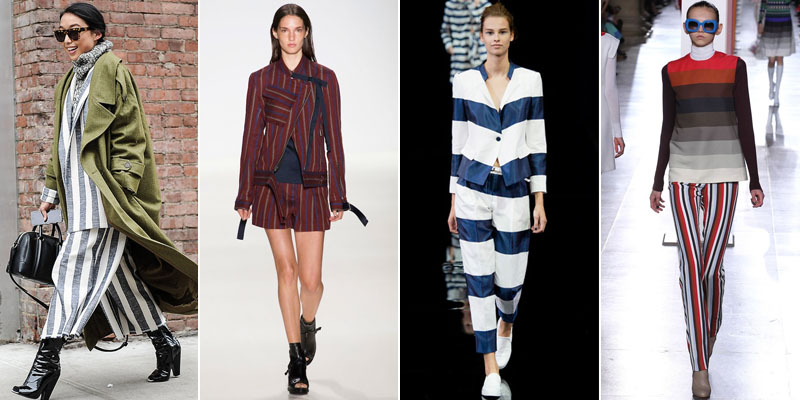 3. Layer Stripes
Stripes are one of the easiest patterns to layer with just about everything. But they also add more depth to your outfit than any block color ever could because of their multidimensional properties. Add a hint of a simple stripe to your layering repertoire for an instant outfit refresh.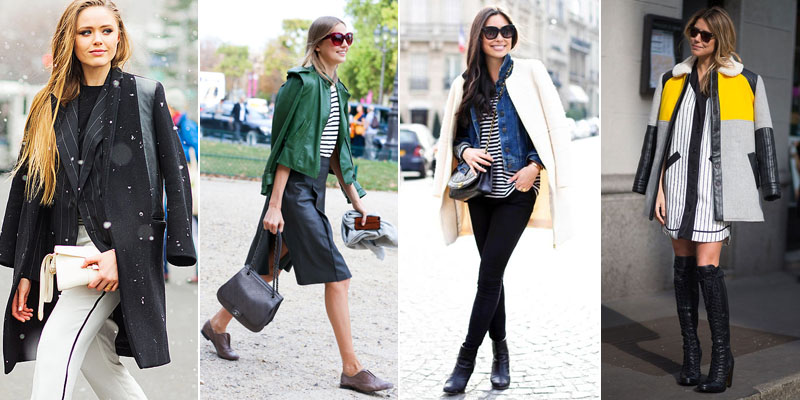 4. Mix and Match Your Prints
Stripes are basically the neutral of prints so they easily work paired with a contrasting print. Mixing stripes with other patterns will elevate your outfit to uber-cool in no time! We are all for outrageous print medleys and we say the bolder the better in this instance. Try to choose one print to dominate and one as an accent and make sure the prints are of different textures if you can. Make sure you have the right proportions because usually, prints of different scales work best. The most important thing to remember is if the colors look good together, more often than not the prints will too.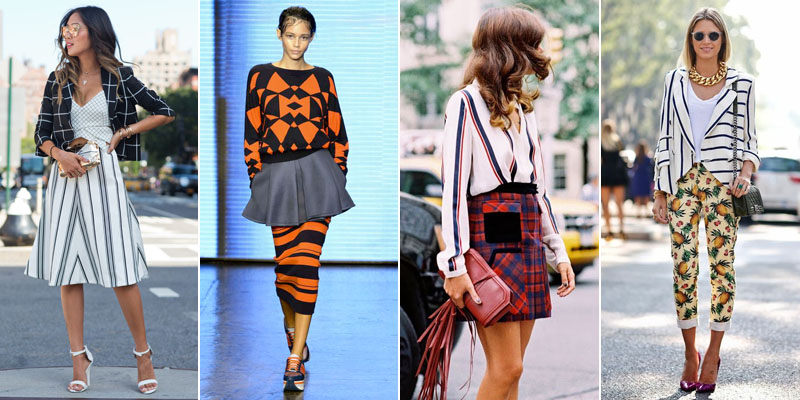 5. Subtle Stripes
Instead of stripes all over try more subtle hints like a striped sleeve or hem. A little subtlety can go a long way. Play with positioning and placement to inject an element of fun and to make a statement.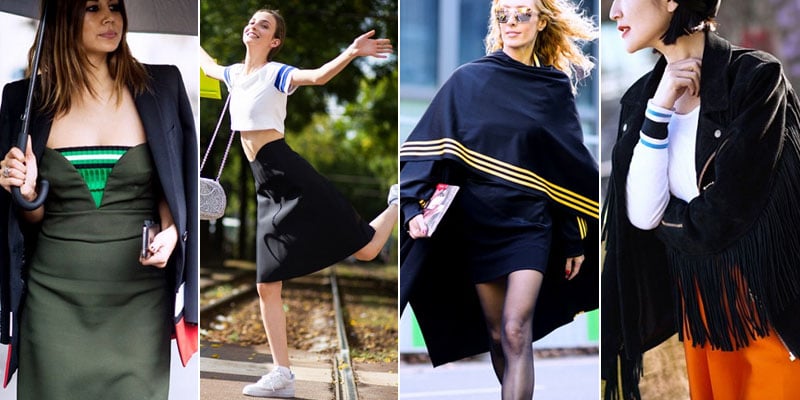 6. Think Outside The Striped Top
Usually, striped tops are the easiest way to wear this trend, but this season try stripes in different garments like a blazer, pants, or a skirt. We urge you to think beyond your basic Breton top. For a look that stays ahead of the fashion pack try striped accessories like a clutch or a pair of heels.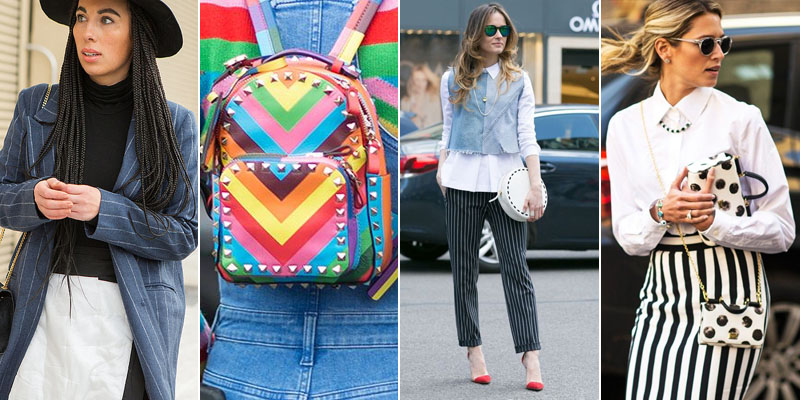 7. Multi-Dimensional Stripe
When it comes to stripes this season, more is more. Something so classic like stripes doesn't necessarily have to be boring or predictable. This season aims for multi-colored and multi-directional takes on the print. The more irregular the better! Don't be afraid of overdoing it.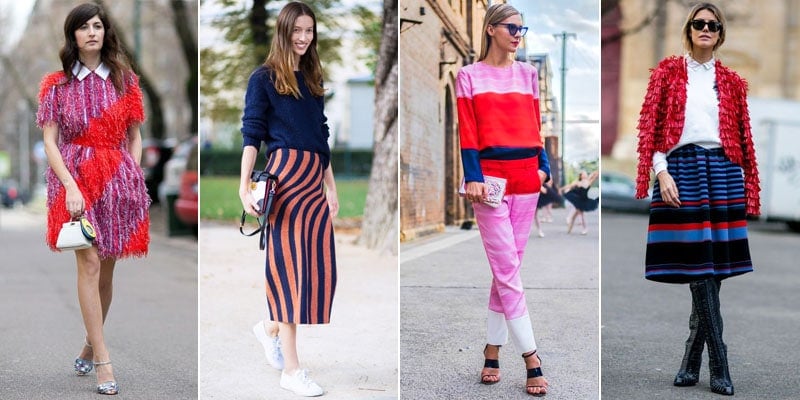 8. Mix It Up
A variety of stripes is always best. Different widths, lengths, positioning, depths, and colors provide a wide scope for experimentation and will steer you away from the standard striped garment.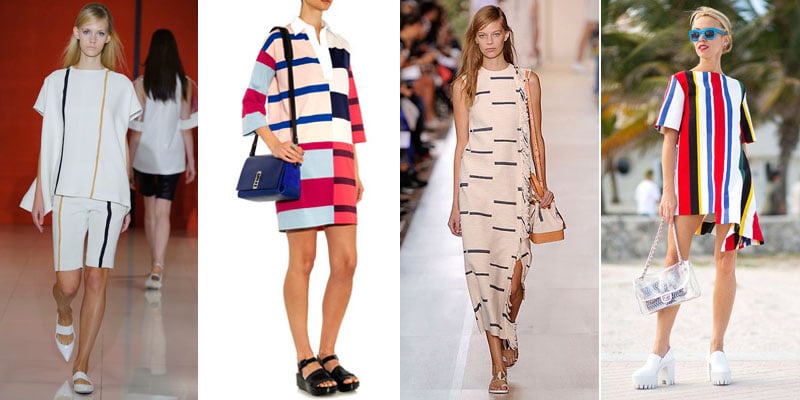 9. Statement Stripes
Vertical, horizontal, or diagonal, it doesn't matter, as long as your stripes are loud and making a statement! Unmissable and bold, statement stripes stalked the streets outside this season's Paris and Milan shows. Stripes are always popular but they haven't been this fun in a while. Whether they were black, red, white, blue, pink, or green, they all stood out and covered entire garments. Thick and almost flag-worthy, they dominated street-style looks from head to toe. Wear your own statement stripes on a coat, jacket, or dress and pair them with a simple, slim silhouette and minimal accessories.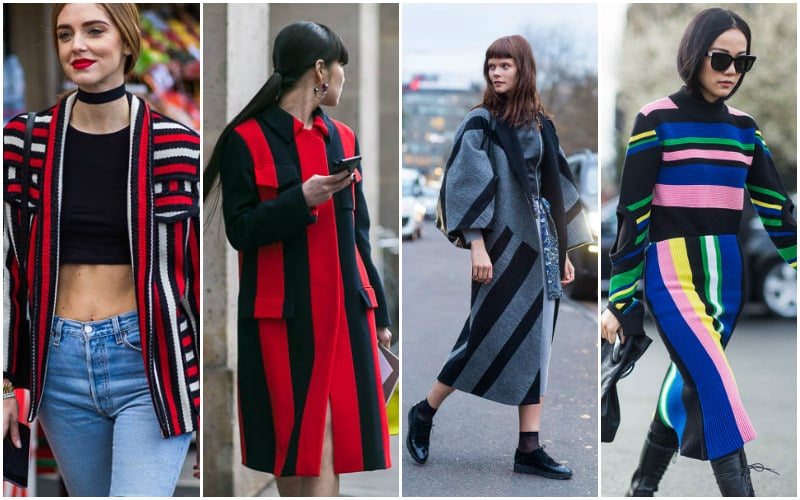 FAQs
Which way do you wear stripes?
You can wear horizontal or vertical stripes; it all depends on how you wear them. Most fashion advice states that it is best to wear vertical stripes if you want to elongate your body and appear taller, but wearing stripes on stripes that go in different angles is also stylish and creates a statement. Don't be afraid to mix and match stripes with other stripes or patterns. They also work well when you layer them, pair them with textured garments, and have fun with color. For those who prefer a more subdued appearance, pick out subtle stripes, with details just on the sleeve or hemline for a pretty and easy-to-wear option.
Which stripes make you look thinner?
There is some debate about which stripes can make you look thinner, but the consensus is that vertical stripes can elongate your figure. They do this by drawing the eye up and down, making you appear taller and slimmer. Horizontal stripes should not be worn on the bigger parts of your body. That said, there is some research to suggest that horizontal lines do not make you look bigger. So the fit of your garment plays an important role in your overall appearance. 
Should you wear stripes on stripes?
Although it is not a look for those who want to blend into the crowd, you should wear stripes on stripes. This is a statement outfit, but it looks incredible together, especially when creating a matchy-matchy appearance; for example, a striped suit or shorts and a  blazer with a neutral top. It is also a good idea to experiment with different textures and try out garments with stripes going in the opposite direction. To give your look a put-together appearance, you could also wear a neutral-colored overcoat or blazer.
What do you wear vertical stripes with?
Vertical stripes are stylish and flattering and can make you look taller and slimmer. There are many ways to wear stripes, whether layering with a neutral garment or wearing stripes on stripes, or pairing stripes with other patterns for a bold and daring appearance. A few ideas of wearing vertical stripes include a striped skirt matched with a plain white T-shirt. Or a striped top with jeans or neutral-colored pants. You could also try a striped mini dress with a large overcoat for colder weather or striped pants with a simple yet colorful top.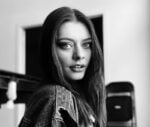 Alexandra Feiam is an experienced fashion writer who holds a degree in journalism. She has an impressive portfolio and expertise working as the Editor at Power Retail and Commercial Content Editor at Newscorp. Ally has been writing for The TrendSpotter since 2018, and her work has been featured in notable publications such as The Herald Sun, Arirang TV South Korea, Kidspot, The House of Wellness, and The Daily Telegraph.
SUBSCRIBE TO OUR NEWSLETTER
Subscribe to our mailing list and get interesting stuff and updates to your email inbox.