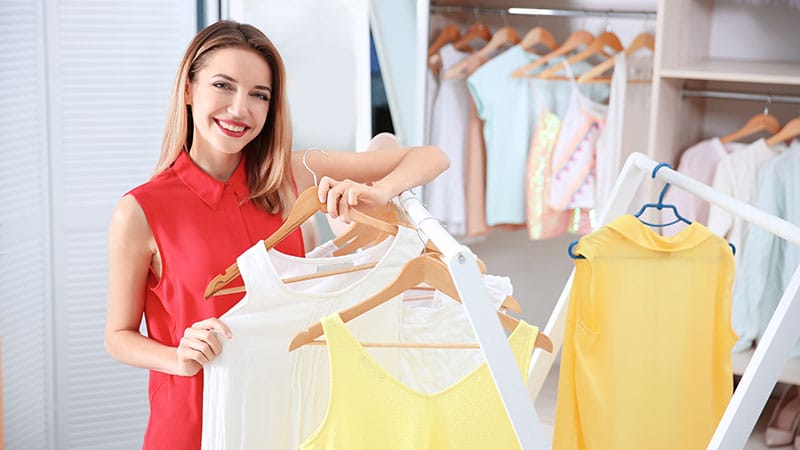 Have you ever gone thrift shopping and found a top that's too divine not to buy? Whether it be vintage or a men's t-shirt, chances are that it's a little too large to rock without a tweak or two. Rather than tucking it into a pair of jeans or gathering and cropping it with a knot, you can shrink it to fit you perfectly in the comfort of your own home. Say goodbye to swimming in a shirt and say hello to a piece of clothing that fits you perfectly. Follow these easy steps so you can start wearing your favorites with anything!
Start by Checking the Fabric Material
Applying heat to the piece of clothing will help it reduce in size. Although all fabrics will contract one way or another, some do it faster than others. These include cotton, linen, and satin, as they are natural fibers. Synthetics such as nylon and polyester are often tightly woven, so they constrict less. This doesn't mean that you can't make them smaller, it will just take a bit of extra effort. For delicate, vintage, or printed fabrics, make sure you turn them inside out so you can minimize any damage done to the top.
How to Shrink a Shirt
How to Shrink a Shirt in Hot Water
A simple way to reduce the size of clothing is by submerging it in hot water. To achieve this, you'll need the shirt you wish to shrink, water, and a pot. Place the item of clothing in the bowl and then switch off the heat as soon as it reaches a boil. Be careful not to touch the liquid – you want the fabric to simmer, not your skin! Leave the heat to work its magic for five minutes and then remove the top to let it cool. Wring and dry the material and repeat until you have reached your desired size. It's is an effective way to get your clothing to fit better, and it's so easy to achieve!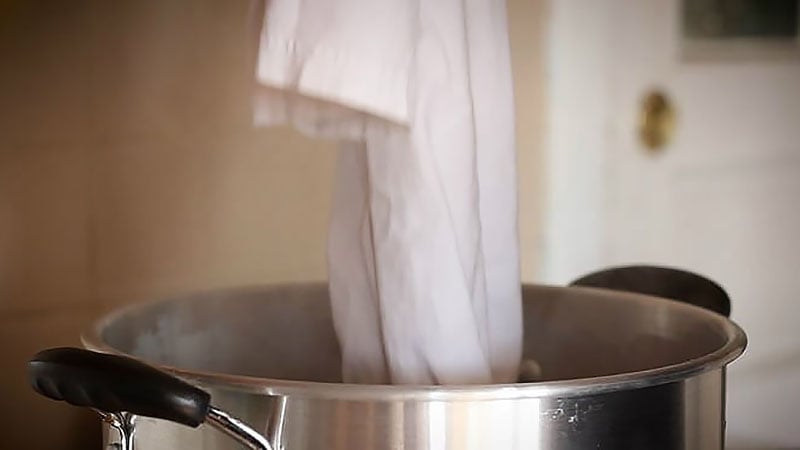 How to Shrink a Shirt in a Washing Machine
You don't always need a pot and boiling water to get your clothing to your preferred size – it's just as easy using a washing machine. Set it to the hottest temperature and place the shirt inside. The heat of the water will have the same effect as the boiling water, but you can complete it while you're out at work or sitting on the couch. If you wish, place it with other items you wish to shrink, but be sure that you wash it with similar colors and something that doesn't easily bleed.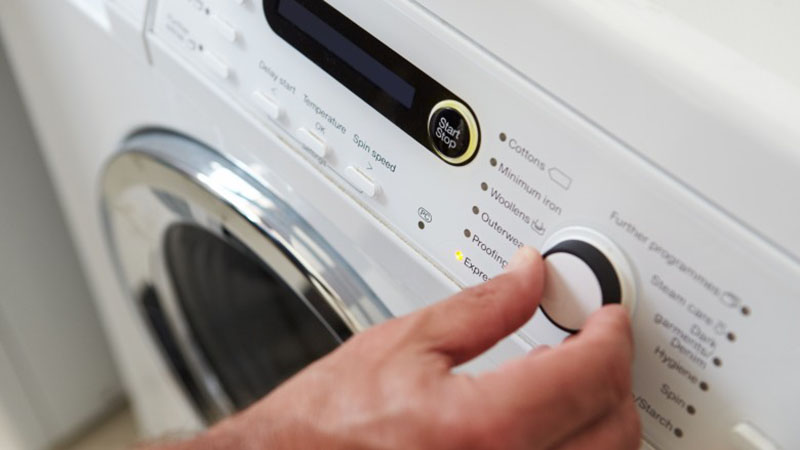 How to Shrink a Shirt in a Dryer
Make your clothes fit like a glove using a dryer. Once you've washed the shirt, preferably in a washing machine at a high temperature, place it in the tumble dryer. Be sure that it's switched to a high heat setting, otherwise, it won't have the required effect. For vintage and delicate pieces, you can use gentle settings for a softer dry. Who knew shrinking your clothes could be so easy?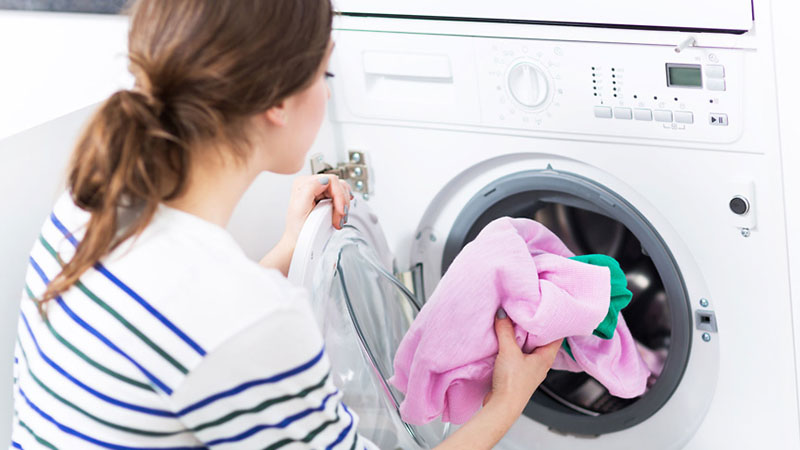 Tips for Shrinking a Shirt
Natural fibers will shrink easier than synthetic. Always check the label before starting.
Wash your shirt in hot water for maximum shrinkage.
Place the shirt in a tumble dryer for a higher chance of constricting in size.
Repeat the process until you've reached the size you prefer.
FAQs
How do you shrink clothes that are too big?
If you purchased the wrong size or lost weight and want to shrink your clothes, there are a few simple steps to follow to achieve this. If the item is created from natural fibers, like cotton, linen, or satin, heat is usually a way to constrict it. You can also submerge it in hot water for five minutes, use a washing machine on a high setting, and/or a tumble dryer. You can repeat these processes until you get the size you want.
What is the fastest way to shrink a shirt?
The fastest way to shrink a shirt is to wash is to first place it in cold water, then put it in the washing machine in a very hot setting. Then put it in the tumble dryer, again on a high setting.
How do you shrink clothes on purpose?
Synthetic fabrics and natural fibers can be shrunk on purpose, although it is easier to constrict them as they are not as tightly woven. To shrink your garments, you need to apply heat; this can be done in several different ways, from hot water to using a washing machine on a very hot cycle. If you wish to reduce the size of wool, often hot steam is enough.
How do you shrink a shirt without ruining the design?
Hot water is great for shrinking a garment, but it can cause damage to more delicate pieces or designs. It can also cause the colors to fade. For example, if you have a graphic T-shirt, you want to turn it inside out to protect the print, wash it in cold water, and then place it inside the tumble dryer on a hot setting. If your item is expensive, or you're not sure of the outcome, be sure to research the fabric and the way it will react in detail first.
SUBSCRIBE TO OUR NEWSLETTER
Subscribe to our mailing list and get interesting stuff and updates to your email inbox.