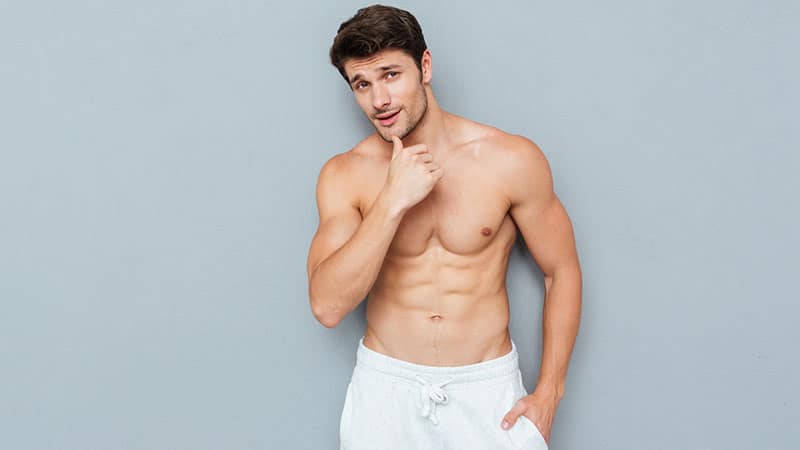 Unless you like the hairy caveman look, chances are you groom your body hair. After all, these are modern times and letting your body hair grow wild and free just isn't appropriate anymore. But, even if you're familiar with a body trimmer or two, mastering the art of manscaping can be a challenge. From navigating the different body parts to recognising the best tool for each job, all-over grooming is undoubtedly tricky. Luckily, we're here to help with all the tips, tricks and words of wisdom required to nail this new skill. Here is our ultimate guide to manscaping.
What is Manscaping?
Manscaping is a humorous term that blends the words man and landscaping. It denotes the removal or trimming of hair on a man's body for cosmetic purposes via methods like waxing, shaving and plucking.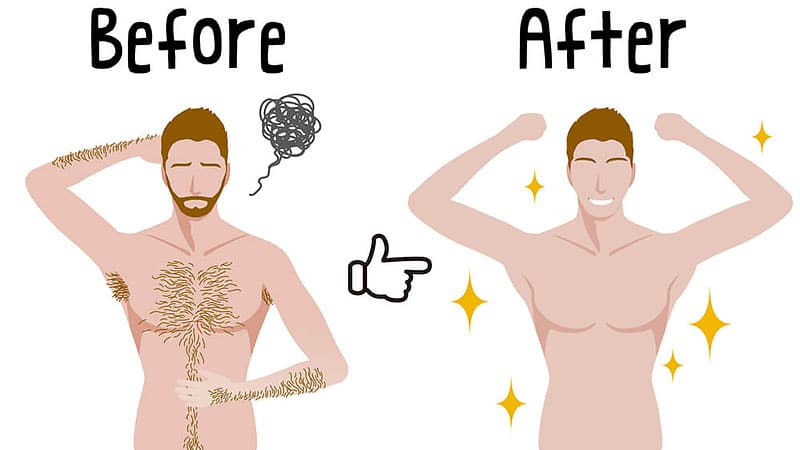 Manscaping Styles
Manscaping isn't an all-or-nothing situation. So, don't panic if you're not looking to go completely fur-free. Manscaping styles can range from the simple tidying of wild hairs to full grooming, meaning that you can pick the right level to suit your style. Along with how much hair you plan to keep, it's also important to think about the placement and shaping of your body hair. While some men prefer a hairy chest and clean stomach, others opt for a smooth chest and snail trail. Likewise, there are also a variety of manscaping styles for below the belt, which can range from all-natural to neatly trimmed, the triangle and, of course, all-off.

How to Manscape
Eyebrows
As one of the most defining features on your face, your eyebrows demand regular grooming. To groom your brows, aim to reduce any excess weight and remove stray hairs, but be careful not to overdo it. When done right, the result should be a tidier, more youthful appearance.
How to Manscape Eyebrows:
Use scissors to trim any hairs that are longer than the rest. Followed with tweezers to tidy up any hairs growing outside the natural shape of your brows.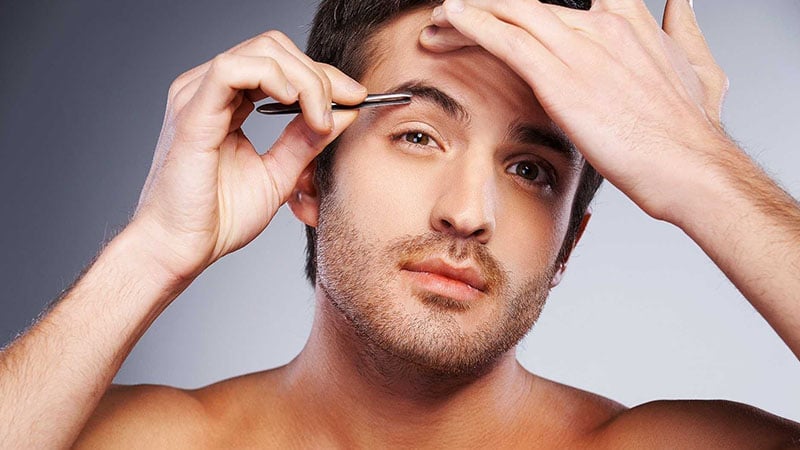 Ears
Ear hair increases with age, meaning that as you get older, you may need to groom it more. Thankfully, unsightly ear hair can be quick and easy to banish. You can even use an electric trimmer for a speedy tidy-up. However, you may see faster regrowth than you would with plucking.
How to Groom Your Ears:
Use tweezers to pluck long hairs from the outer ear area. Then, carefully use grooming scissors that are designed for the face to trim any inner ear hair that is visible.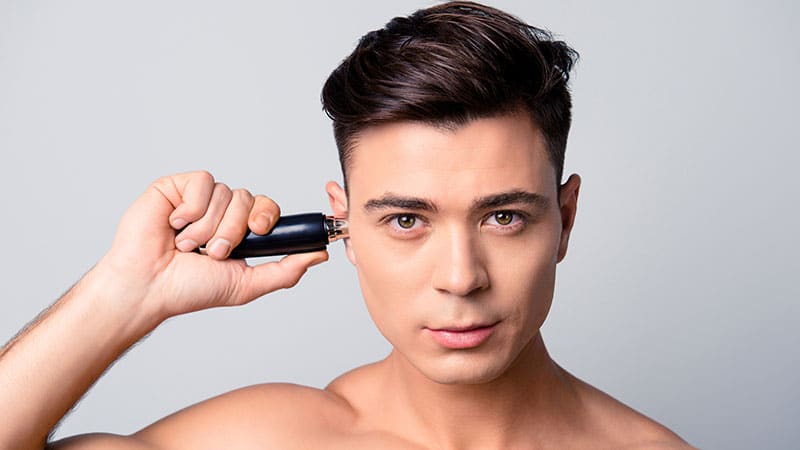 Nose
When nose hair is sticking out the bottom of your nostrils, it's time to give it a trim. But, be sure not to pluck your nose hair as it can cause tiny amounts of bleeding, which in turn can lead to infection.
How to Groom Your Nose:
To safely groom your nose hair, try trimming with proper grooming scissors. Alternatively, use an electric trimmer.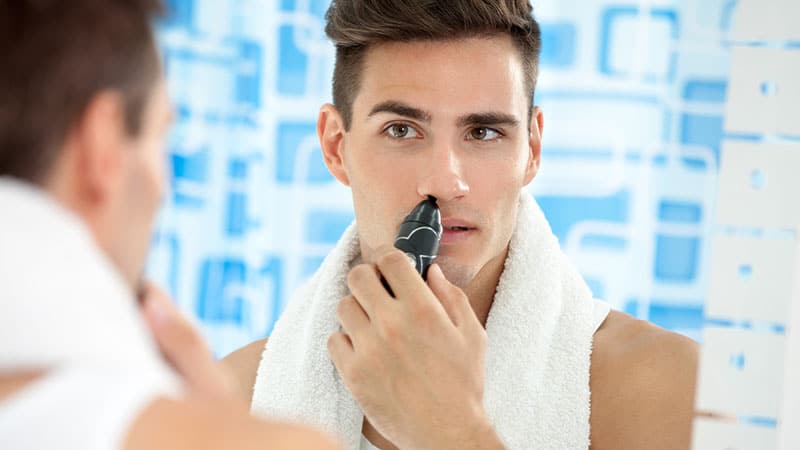 Chest
When it comes to grooming your chest, you'll need to decide on a manscaping style. Today, many gents opt for a simple, neatly trimmed look. However, others prefer a bare-chested appearance.
How to Groom Your Chest:
To tidy your chest hair, equip yourself with a quality electric trimmer. Then, select the guard you want and adjust it appropriately as you go. If you prefer a clean look, consider using shaving cream and a fresh manual razor instead.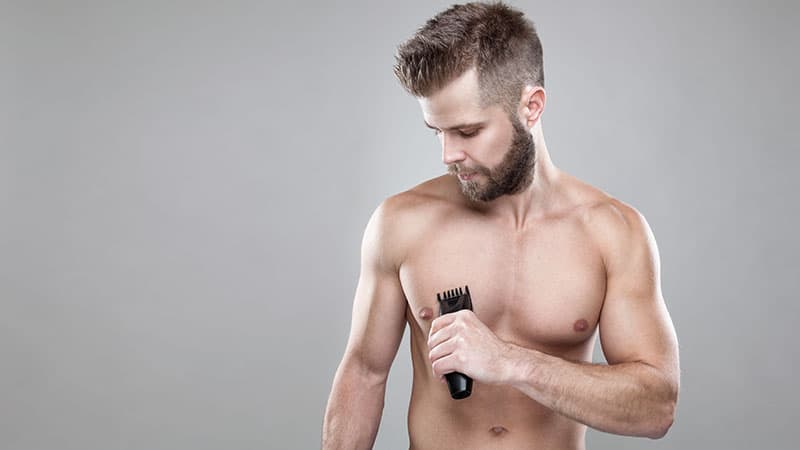 Back
Today, most men who groom, choose to remove all their back hair. Thankfully, waxing can be a fast and efficient way to get rid of unwanted back hair but be sure to leave it to the professionals for perfect results. If you do plan to groom your back at home, remember to buy a razor or trimmer with an extended handle to help you get those hard-to-reach places.
How to Groom Your Back:
To groom back hair at home, use a trimmer on the lowest setting with an arm extension. Then, carefully go over your entire back, regularly checking that you didn't miss any patches. Alternatively, consider a men's hair removal cream. Just apply it to your back, wait 5-10 minutes, and rinse both the cream and your back hair off.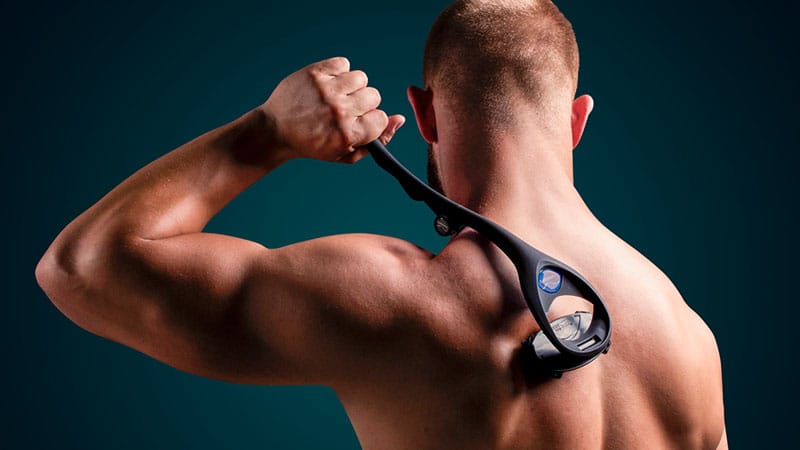 Armpits
Unruly armpit hair looks good on no man. So, if your pits are looking a little like a jungle, you may want to tidy them up by neatly trimming the hair to a shorter length.
How to Groom Your Armits:
Use an electric body groomer with at least a #2 guard and trim all armpit hair.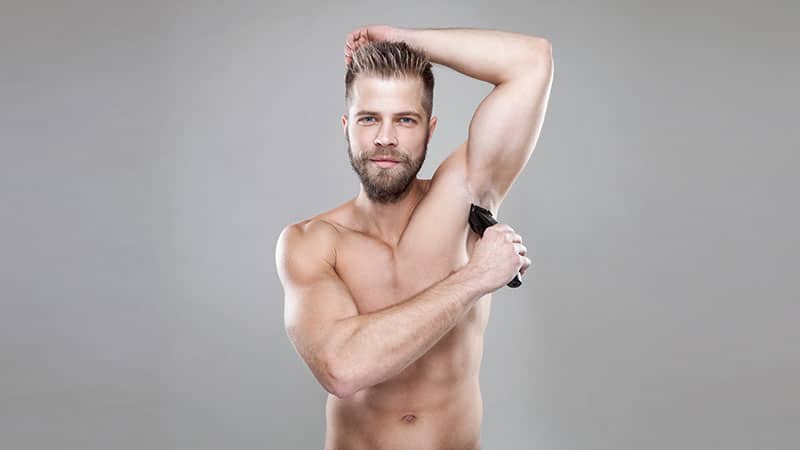 Arms and Legs
Although many men who manscape choose to leave their arms and legs natural, there are options if you'd like to get rid of your own, including waxing and shaving.
How to Groom your Arms and Legs:
For a natural look, groom arms and legs with an electric trimmer using a #1 or #2 guard. For silky-smooth results, opt for a fresh disposable razor instead.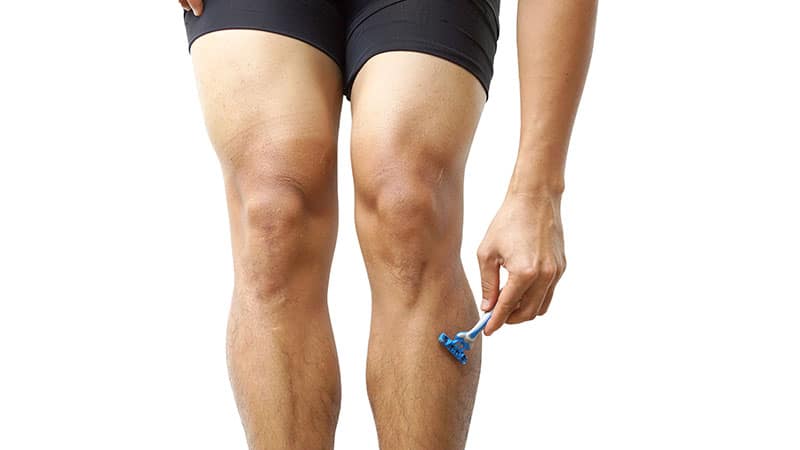 Below the Belt
Before venturing below the belt with a razor, it's important to know what you're doing.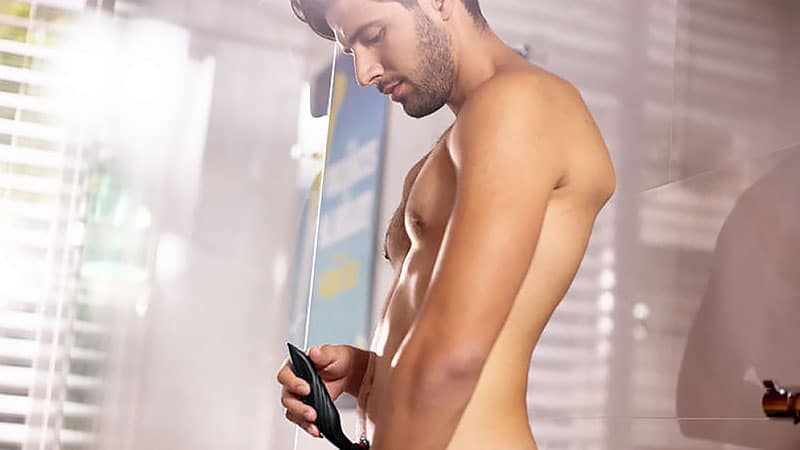 Bush
When it comes to keeping things neat down there, a well-groomed bush is essential. To trim your bush and upper legs, pull the skin taut and use a body groomer.
Balls
Be sure to put away the trimmer before you get to your balls. Instead, apply plenty of shaving cream and carefully use a wet razor to tidy the area.
Shaft
If you're looking to shave the hair at the base of the shaft of your penis, you can use the same technique as you did for your balls. But, make sure that you don't cut too far into your bush.
Perineum and Backside
When it comes to grooming underneath and behind, it's best to see a professional. A wax will quickly leave you with smooth results but may be uncomfortable, and the hair will grow back. Alternatively, laser treatment is a more permanent solution but can also be costly. If you're determined to trim the area at home, you should very carefully use a body groomer with a guard on a low setting.
Best Manscaping Tools
Best Body Groomers for Manscaping
Every man knows that to get the best results, you need the right tools for the job, even when manscaping. As such, it's worthwhile investing in a high-quality body groomer with the appropriate attachments that will quickly and easily tidy unruly hair.
TOP PICKS
Best Razors for Manscaping
Forget using your regular face razor on the rest of your body. Instead, pick up a fresh pack of affordable disposable razors for areas where you want a clean shave. Not only will doing so save you money, but it's also a lot more sanitary than using the same blade everywhere.
TOP PICKS
Best Tweezers for Manscaping
To precisely target hairs, such as around your eyebrows, tweezers are essential. For the best results, select a pair with a slanted tip and pull each hair from its root.
TOP PICKS
Best Combs for Manscaping
To ensure a neat and even trim, a comb is essential. Select one with fine teeth and use it to lift flattened hairs before you begin cutting.
TOP PICKS
Best Scissors for Manscaping
Whether you need to trim long hairs before shaving them off or tidy up small areas, a pair of quality grooming scissors is essential.
TOP PICKS
FAQs
How do you Manscape your privates?
1. Before beginning, select your manscaping style. 2. To groom facial hair, tidy eyebrows and ears with tweezers and use a trimmer for your nose. 3. When manscaping large areas, such as your chest, back, legs and arms, use a body groomer for a simple tidy or a razor for smooth and clean results. 4. When manscaping below the belt, tackle each area individually.
Invest in quality tools, including a body groomer, disposable razors, comb, tweezers, and scissors.
Is beard hair pubic hair?
Beard on your face is technically pubic hair. The term puberty is a direct descendant of "pubertatum," the Latin word for "age of maturity" and manhood.
–
SUBSCRIBE TO OUR NEWSLETTER
Subscribe to our mailing list and get interesting stuff and updates to your email inbox.