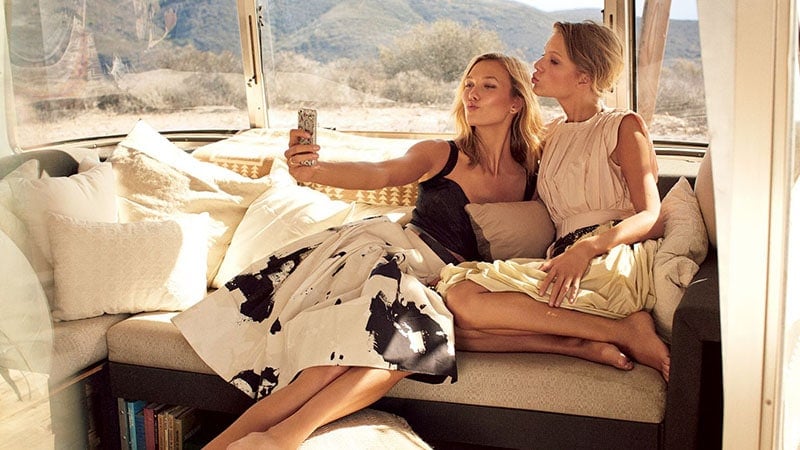 Coming into the holiday season, it's inevitable that you'll be subjected to being in countless photos. Catching up with family and friends you haven't seen in awhile naturally urges everyone to document the moment. Whether it's your friend taking shots for Instagram or your aunty getting pictures for her scrapbook, the Christmas and New Year period is filled with flashes and filters. Unfortunately, most of us aren't naturally all that photogenic and being the subject of so many photos typically leads to more than a couple we wished didn't exist. This year, however, that needn't be the case. By following these simple hacks, you can banish bad photos forever and experience a merry holiday without having to worry about what might end up online.
1. Study Photos of Yourself
The first step to looking better in photos is to really get to know what you look like in them. Pull out old photographs you like and dislike and study them, determining what works for you and what doesn't. Look at the angle of the shot and the angle of your face to find what looks most flattering for you. Study your different poses and try to spot a pattern of what works for your body. Then, try to recreate these angles and poses in the future.
Pro Tips
If you've discovered that you're a culprit for blinking in photos, close your eyes just before a picture is taken and open them slowly before the camera clicks.
To avoid a double chin, elongate your neck and push your face forward, tilting your chin down slightly.
If you're finding that your smile looks wide and goofy, try putting your tongue behind your teeth.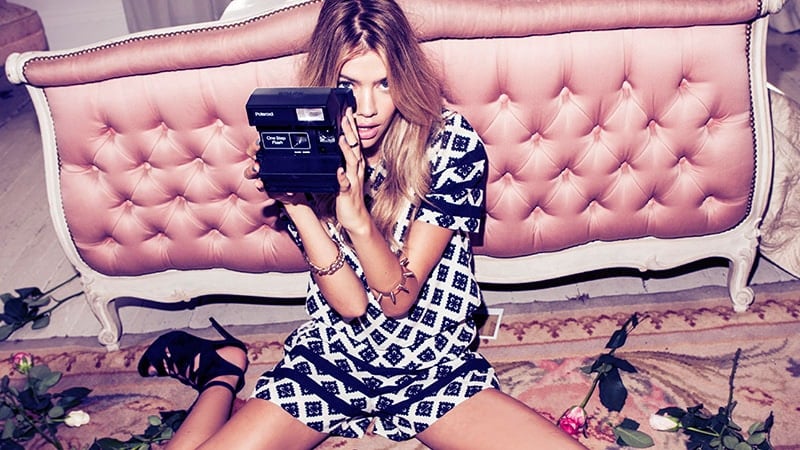 2. Practice Makes Perfect
Once you think you've identified what works for you in photos, head to the mirror and start practicing. Practice makes perfect, so be sure to spend some time on this step. Start by trying out the different angles and poses you liked from previous photos. Most people tend to look better with their heads slightly to an angle instead of facing front. This gives features depth and tends to be more flattering. Be sure to get a good feel for the poses you like best so you'll be able to recreate them without a mirror in the future. Once you have your pose, add a smile, trying out different versions until you find the right one for you. Ask yourself if you look better with your mouth open or closed and if you should do a big smile or a subtle one. Then, select your best smile and stick with it for all the new photos.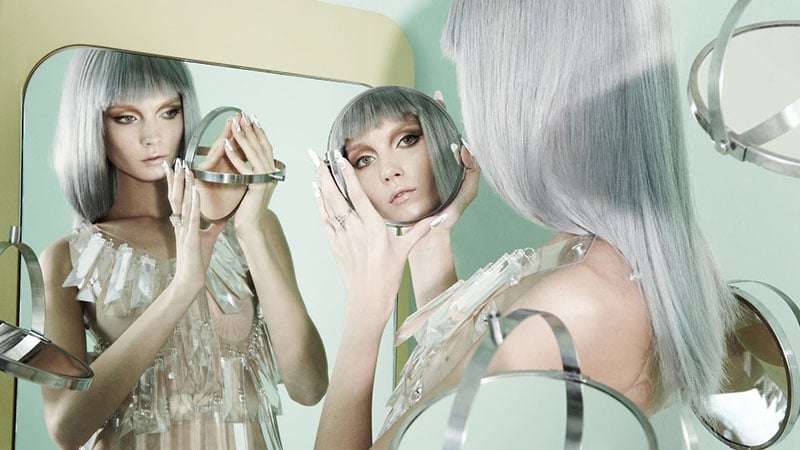 3. Choose the Right Lighting
When it comes to photography, lighting is everything, so choosing the right lighting is essential to looking good in any picture. Although you may be tempted to pose for happy snaps in the sun, overcast conditions are more ideal. The sun can create awkward shadows on your face if it's in the wrong position, so a bit of cloud coverage is better. Likewise, don't stand directly under a light when taking photos indoors as it will have the same effect. Try to stand facing a natural light source, such as a window, instead.
Pro Tips
Taking photos in the evening can be even trickier than daytime. If you don't have a professional DSLR camera and flash, you can invest in a LuMee phone case for your camera which has LED lighting on both sides to give you a soft light without the flash.
Red-eye tends to appear in low ambient light. If you find yourself in these conditions, look straight at a light just before the picture is taken to shrink your pupils and avoid this unappealing effect.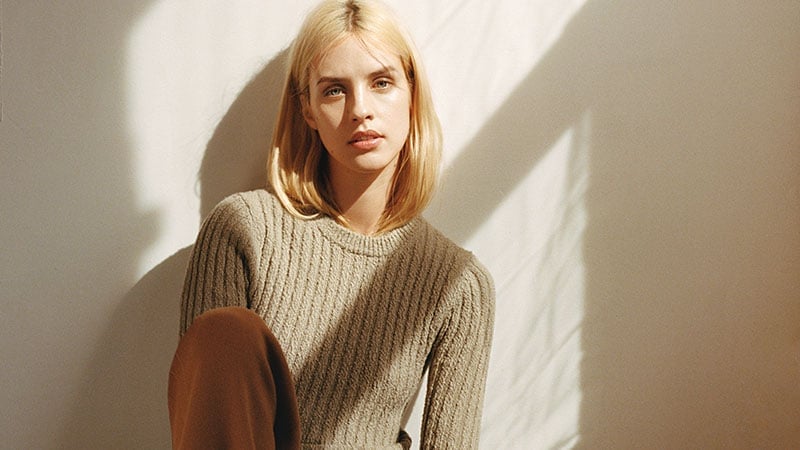 4. Use Phone Apps
Using apps to adjust and edit photos on your phone can mean the difference between an average and a fantastic photo. These days there are countless options for both taking photos and re-touching them on your smartphone. When it comes to taking photos, apps such as ProCamera and VSCO are some of the best on the market. Apps such as these will allow you to control elements like shutter speed, ISO, white balance, and exposure, meaning that you can achieve a much clearer photo than you could with your default camera. As for retouching photos you've already taken, apps such as Adobe Photoshop Express, Snapseed, and Face Tune will allow you to edit photos, retouch skin, apply effects, and create amazing portraits with ease.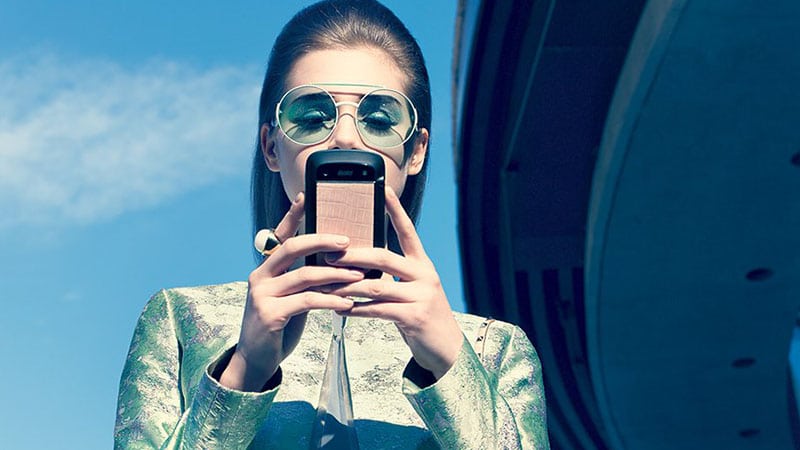 5. Wear Flattering Clothes
When preparing for photos, it's essential to consider what you'll wear and choose a flattering option. Part of doing so is knowing what looks good on you and what doesn't. Opt for shapes and silhouettes that suit your body type and colors that compliment your skin tone. As a rule, tailored and structured pieces tend to create a well-defined shape and neutral tones, such as white, navy, grey, black, and olive suit most skin tones. Also, be mindful of patterns when dressing. Patterns aren't always best for photos as they can distort your size and shape. If you really want to add a pattern, choose it for a single element of your outfit and steer clear or small, busy patterns. Generally, though, solid colors are a safer option.
Pro Tips
Bring attention to your best features with the aid of accessories.
Adding a belt to your waist is a fantastic way to define your shape and create an hourglass silhouette.
Be sure to wear heels (not wedges) to create a leaner silhouette and add height if you need it.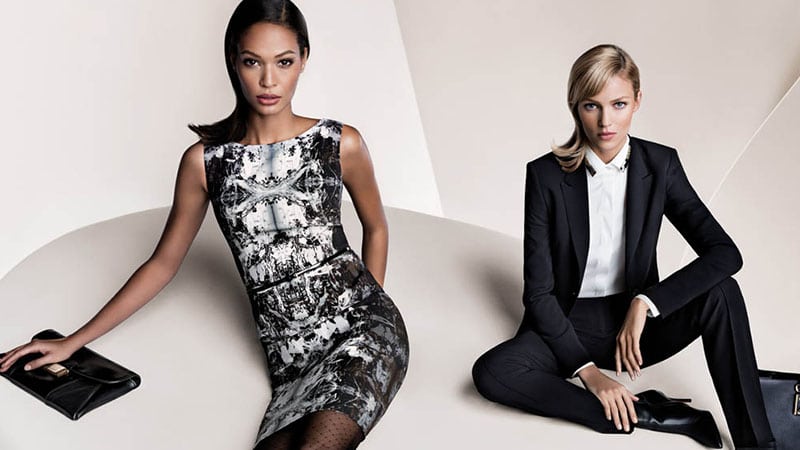 6. Get the Right Makeup
Wearing the right makeup and applying it correctly will go a long way to achieving a great photograph. The flash and lens can make your makeup look different than it does in real life, so it's important to adjust your beauty routine accordingly. As cameras take a two-dimensional image, it's important to use makeup to define your face. Likewise, the flash and lens can often leave subjects looking washed out and features diminished, so extra makeup may be required.
Pro Tips
Apply a mattifying full coverage makeup base to keep skin looking smooth, even, and shine-free.
Avoid SPF makeup as it can make your face look whiter under the camera's flash.
Avoid products with shimmer and remove shine by applying translucent powder to your forehead, nose, and chin.
Contour your face by defining your bone structure with bronzer, giving cheeks dimension with blush and creating a radiant glow with some highlighter.
Remember to fill in brows to avoid looking washed out.
When applying eyeshadow, use a neutral shade on the lid, darker shade in the crease, and highlighter on the inner corner and brow bone.
Make eyes appear bigger, brighter and more defined with eyeliner and either false lashes or natural, curled lashes covered in mascara.
Dark lipstick can make lips look smaller than they are, so stick to bright hues for luscious lips.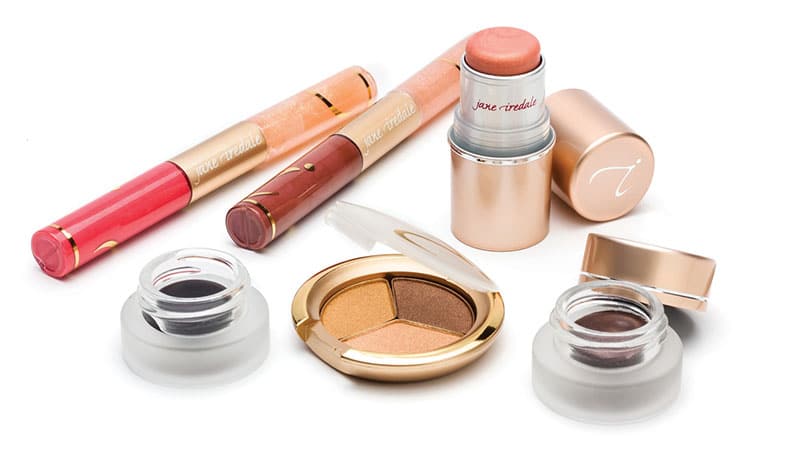 7. Hair
Your hair can also make or break a photo quite quickly, so it's important to prepare it. The flash from a camera can highlight flyaways you didn't even know were there. Keep frizz at bay by adding a good pomade or serum to hair during preparation. Rub it in your palms before using hands to smooth down hair. Finish prepping your hair by adding shine so it doesn't look dull in photos. A simple spray-on shine will do wonders and only take a second to apply. Right before appearing in a photo, refresh your hair by simply turning your head upside down and shaking it up with your hands. This will add instant volume and stop your hair from appearing flat.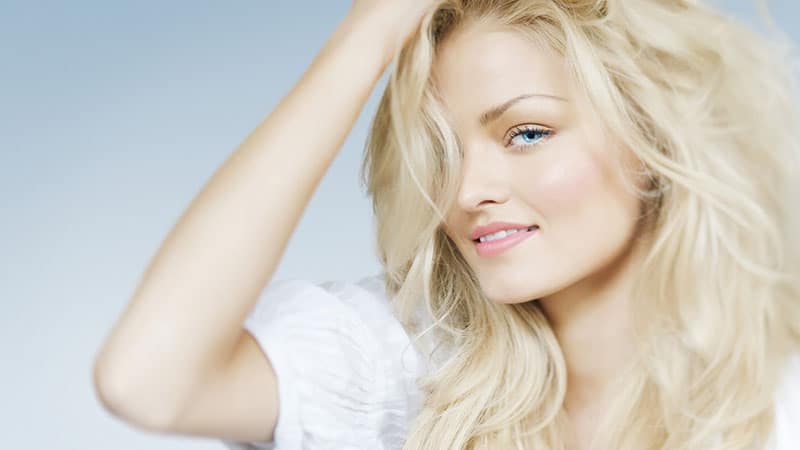 SUBSCRIBE TO OUR NEWSLETTER
Subscribe to our mailing list and get interesting stuff and updates to your email inbox.