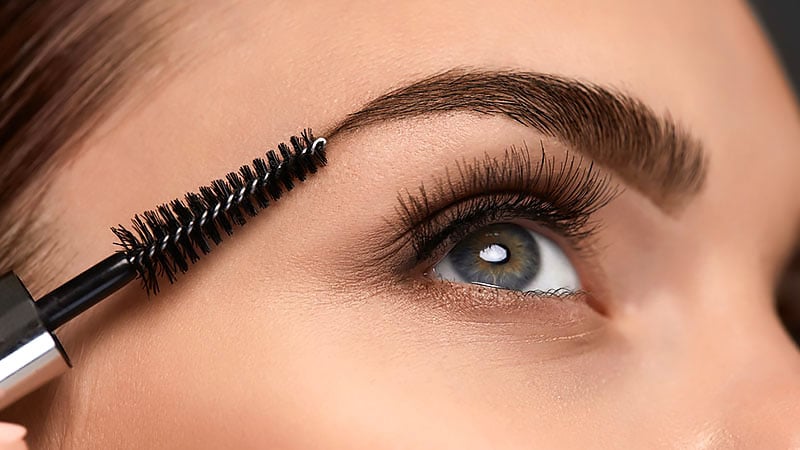 It's a well-known fact that thick, bold brows are in. They're on the faces of our favourite celebrities and models. And for a good reason—full brows add character and dimension to the face. Plus, they're so much easier to maintain than thin ones. Getting perfect eyebrows can seem tricky, but we promise that it's way easier than you'd think thanks to our expert guide. Just pick your shape and tool of preference, and you'll be ready before you know it!
Eyebrow Shapes
Before you can even start thinking about grooming your eyebrows, you need to decide on the shape that you want them to be. Having a clear vision of the type of brows you want before beginning will help you to achieve the best results. While everyone's brows are slightly different, most fall into one of five main categories. They can either be soft-angled, hard-angled, S-shaped, rounded or straight. In general, the most flattering style for you will be the one that works best with your face and eye shape.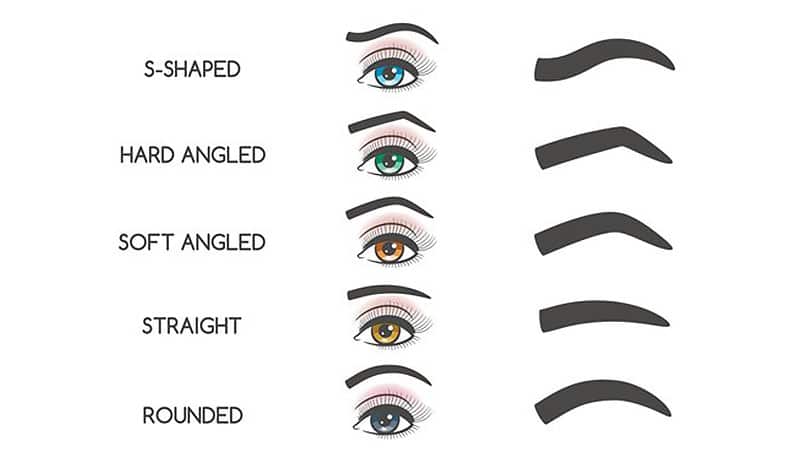 Thin vs Thick Eyebrows
Just as we are all different shapes and sizes, so are our eyebrows! However, not all eyebrow shapes will suit your face. A badly shaped eyebrow which is too thick or thin or just over the top can ruin your entire look. If your eyebrows are naturally thick, it can be both a blessing and a curse. Although it might take a little work to shape your brows and keep them looking neat, you will have a naturally full appearance. On the other hand, thin eyebrows carry a somewhat softer and more feminine appearance. Though, they can sometimes look unnatural and be harder to groom. No matter which style you choose, it's important to not deviate too much from your natural brows. After all, the perfect brow shape is the one that goes with your face.
What Eyebrow Shape Suits Me?
It's important to groom your brows in proportion to your face shape. If you have an oval face, a thicker brow with a slight arch is a more natural-looking option. On the other hand, if you have a heart-shaped face, you may want to try a less angled brow. Adding some roundness to their shape will soften the protruding angles in your face. A thicker brow will balance your defined chin more than a thinner brow would. If your cheekbones, jawline and forehead are all the same width, with your jawline being fairly defined, then you might want to try either a slightly angled brow to balance your face, or perhaps a rounder brow shape to soften the defined angles.
Opting for a thicker brow will also soften your heavier jawline. If you have a round face, you may want to opt for a high arched eyebrow to make your face look longer. Either a thinner or thicker brow would work, though a thicker eyebrow is more prominent, balancing your rounded face shape more effectively. If your face is elongated, you might want to try a flattened brow shape, as that horizontal trace will soften the shape of your face. A thicker, flattened brow will look more natural than the thinner shape.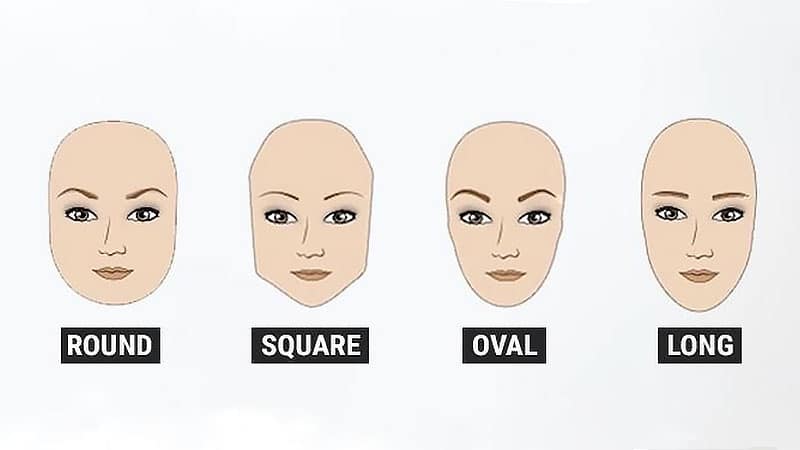 Are Thick Eyebrows Attractive?
Let's face it, its pretty sexy to have thick eyebrows nowadays. Celebrities like Cara Delevigne and Lily Collins are some of the most popular ladies that are rocking this look. Bold & well-groomed eyebrows work to frame your face and transform your features. The great thing about full eyebrows is that you have so much to work with and can easily get them into your preferred style or shape with some plucking or waxing. Consider yourself lucky if yours are naturally thick, as many ladies that have sparse or thin brows spend time each morning filling in areas of their eyebrows, or deepening them with a pencil or powder.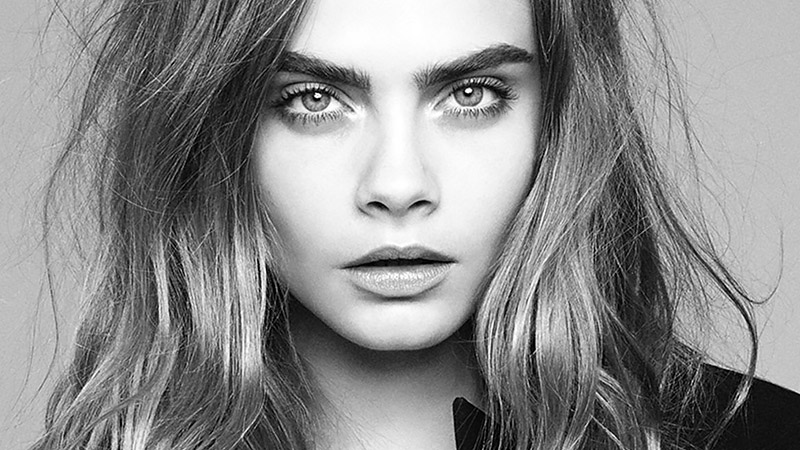 Thick Bushy Eyebrow Trend
Eyebrow trends have come and gone over the past few years, going from thin to thick to basically non-existent, then back to full again. Big and bold brows are the new natural trend and it's a good look! Many women are letting their real eyebrow shape flourish. Our current bushy brow obsession started with model and actress Cara Delevingne and took off from there. She's helped us to finally realise that pencil-thin eyebrows aren't the most flattering style. And while many have tried to predict when, or if, the trend will ever go away, it's clear that strong brows aren't going out of style anytime soon. They look totally exotic and beautiful!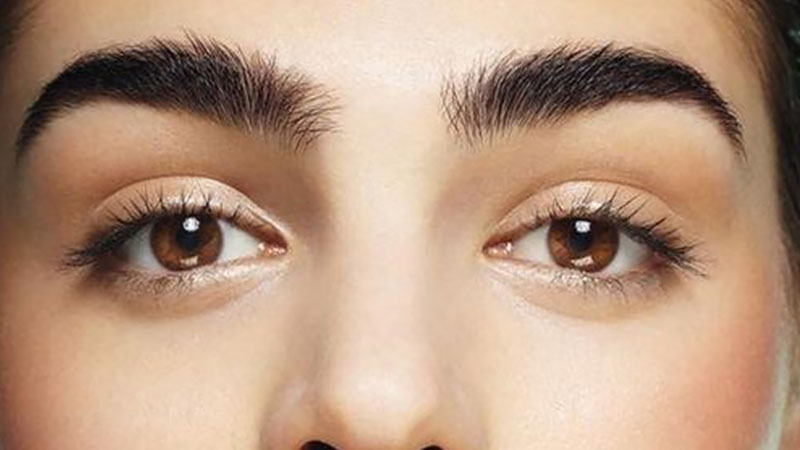 How to Pick The Right Eyebrow Colour
When choosing an eyebrow colour, it's not just about matching your hair. It's also about your eye colour and skin tone. If your skin has pink undertones, you don't want to match exactly to your hair colour or else it will look orange. So you want to opt for something a little ashy. For brunettes, the standard rule is to stay within one or two shade ranges of your hair colour. If you have light brown hair and light eyes, pick a darker tone to define. But if you have dark eyes, it's always safer to go a bit lighter. People with black hair often think they need to find an exact match, but that tends to look fake and drawn-on. Try a cool, medium-brown instead. If you're a blonde, you don't want to look mousy. If you have light coloured eyes and skin, match to the base tone of your hair. This will provide definition and, more importantly, make you look bright and awake. If you match to the lightest section of your hair, you'll look washed-out and tired.
Thick Eyebrow Tutorials
How to Fill in Thin Eyebrows
When it comes to filling in thin eyebrows, it's important to follow a softer approach. Rather than a continuous line, use short, feather-like strokes to apply colour to the area under your eyebrows. This will result in a fuller-looking brow. To make them look fuller, pencil on colour along the lower edge of your eyebrow from the inner to the outer corner. Finish the look by running an eyebrow brush through hair to completely blend the product.
How to Fill in Thick Eyebrows
After you have brushed your brows and got rid of any unnecessary hairs, it's time to turn to an eyebrow kit to draw the perfect shape and fill in any gaps. Keep in mind that although statement brows look trendy and sexy, it's a big error to use dark pencils to adjust your brow shape. Instead, try to keep your eyebrows more natural and give preference to eyeshadows that are a few shades darker than your natural brow tone.
How to Make Your Eyebrows Even
It's true when they say your brows are sisters, not twins. They may be arched differently, or are of different lengths, heights, or shapes. That being said, you can make them look even. First groom your eyebrows, then imagine a straight line that starts directly above your nostril and goes upwards to your brow. This is where you'll want to start drawing. Identify the sparse area where hair is lacking that causes your brow to sit lower than the other brow. This is where you'll want to draw your strokes. Angle your strokes upward, pushing lightly up and down with the tip of your brow pencil. Now for the higher brow. The sparse area is likely going to be below your brow, so fill that in to match the other brow. Angle your strokes up and out in short diagonals, flowing in the direction of your hair as it grows along the natural curve of your brow bone. To finish, fill in the tails of your brows with lighter but broader strokes.
How to Make Eyebrows Darker
Some people have fairly light eyebrows and it often seems as though they have none at all! So what can they do? A dark, well-shaped eyebrow can really change the way your face looks. One method to darken your brows is by using synthetic dyes. This can be done at home or by a professional in a salon. Another way to darken the eyebrows is through makeup products like eyeshadow, a brow pencil, powder or brow kit.
How to Fill in Eyebrows Naturally
There are many brow products out there – powders, pencils, pomades, etc.  However, for a quick, easy, and natural looking brows, a powder is the way to go. Brow powder is the simplest to use and the most forgiving if you make a mistake. There's a ton on the market, but you just want to make sure you find the one that's the best shade match. The next thing you'll need is an eyebrow brush, preferably one with a spoolie on the end. Then, using the spoolie or clean mascara wand, brush your eyebrow hairs down. Put some powder on your brush and gently fill in the sparse area of your eyebrow. Once you're done, you're going to use the spoolie to brush your eyebrow hairs upwards and into place. Voila!
How to do Your Eyebrows With a Pencil
For an everyday look, begin by brushing up your brows to see if there are any sparse areas you need to fill. You want your filler to look as natural as possible — not just a block of powder. Start by using short, gentle strokes that mimic the length of your eyebrow hairs. Begin under your natural arch, filling the brow slightly. To ensure a natural look, don't thicken in the head of the brow — that can look too harsh. After filling in the brow, make them look nice and natural by using the spoolie to brush the brows up and out.
How to do Your Eyebrows With Powder
Using powder to fill and define your brows is one of the simplest ways to achieve a natural look. For the most natural finish, add a coloured powder to your brows and then brush a wax over the top to hold them in place. For more deep and defined brows, add wax before sweeping your pigmented brow powder over the top.
How to do Your Eyebrows With Eyeshadow
Touching up your brows is the key to framing your entire face. Using an eyeshadow to fill them in can also be a fantastic way to multi-task a product. Not to mention how convenient it is when travelling! Just make sure you use a matte shadow and one that is neutral in tone. Keep your distance from anything with glitter in it as this will not look natural.
Blonde Eyebrow Tutorial
Filling in blonde eyebrows may seem tricky, but it can be easily done as long as you choose the right colour! Use a brow pencil in a light shade such as taupe to shape your eyebrows with short, soft strokes. Then, finish by combing your brows in an upwards motion using a spoolie brush.
Best Eyebrow Shaping Kits
There's no shame in being an eyebrow beginner, they can be difficult to master. The hairs are sparse, they grow in different directions, and if you make one wrong pluck it can take ages for it to grow back. Plus, now that the beauty industry puts so much emphasis on expertly groomed brows there's even more pressure to get them right. Thankfully, the beauty scene has more than enough supply to meet the perfect eyebrows demand. And the best part about these brow kits is that you don't have to be a beauty pro to be able to navigate them. With instructions, tools, stencils, and plenty of colour options available, even an amateur can work their way to beautiful brows with these helpful, handy products.
&nbsp
Girls With Bushy Eyebrows
Eyebrows are an accessory and a statement in the industry, and a few stand out more than others. These ladies below give us reason to love prominent and bushy brows and prove that this trend is here to stay.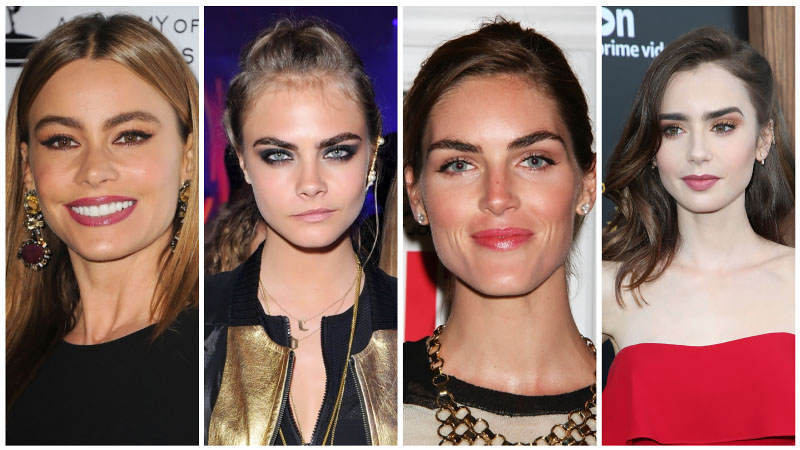 SUBSCRIBE TO OUR NEWSLETTER
Subscribe to our mailing list and get interesting stuff and updates to your email inbox.