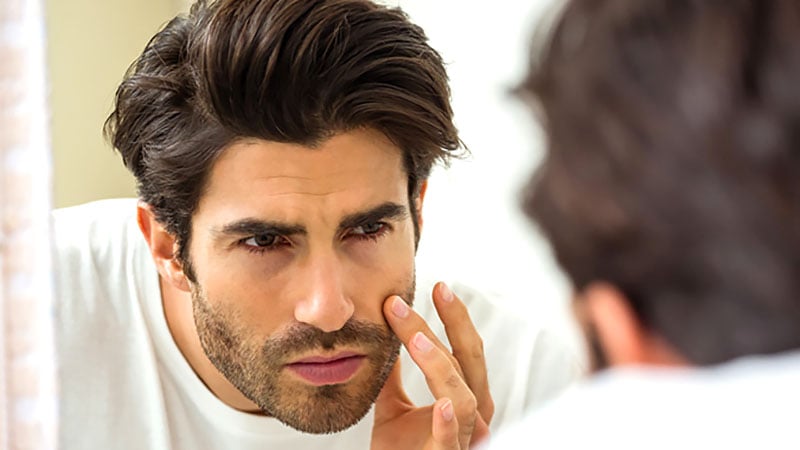 We've all encountered the dreaded blackheads: those not-quite pimples that look like unsightly dots on our noses, foreheads, and chins. While you might want to squeeze and pop them away, you shouldn't. That's because there's more to blackheads than meets the eye – and lots of ways to treat them that won't leave your skin red, blotchy or bleeding. Find out how to get rid of blackheads the easy way, and get fantastic looking skin in the process.
What are Blackheads?
What we think of as blackheads are pores that have been clogged with oil, dead skin cells, and bacteria. This mix turns black when exposed to oxygen. If skin grows over it, it will look white – what we know as a whitehead or classic pimple. The scientific name for both types of pimples is a 'someone'. You'll usually notice blackheads on your nose, as these are the largest and oiliest pores. Just like whiteheads, being dirty or unhygienic doesn't cause blackheads. They're a natural part of having pores and experts believe there could be a genetic component too. They also couldn't be simpler to treat – although they aren't something you can completely cure.
How to Get Rid of Blackheads
Improve Skincare Routine
While blackheads aren't caused by dirt, improving your skincare routine could help reduce them. First, you should start cleansing and exfoliating to remove any dead skin that might be building up. Ensure your skin isn't overproducing oil by keeping it moisturized and using balancing masks, and finally, use particular acids to ensure bacteria doesn't infect your pores. It's also important to use non-comedogenic products. If something is comedogenic, that means it can block pores. Light, water-based, and gel-textured products are usually recommended for breakout-prone skin.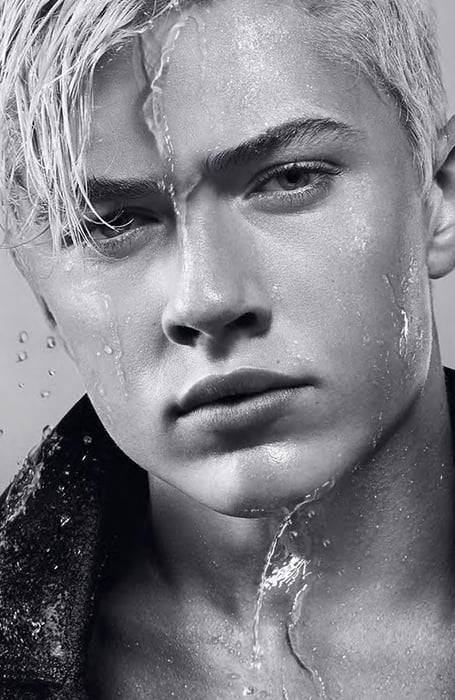 Choose Salicylic Acid over Benzoyl Peroxide
Salicylic acid is what's known as a 'chemical exfoliator'. These chemicals work to remove dead skin cells by dissolving them. In contrast, physical exfoliators are sugar scrubs, which you have to rub into your skin to remove the dead cells. Despite the slightly scary name, chemical exfoliators are far more gentle on your skin than physical exfoliators. Dermatologists recommend using salicylic acid for blackheads as it can get deep inside pores and dissolve the oil inside. Benzoyl peroxide is an antibacterial product that tends to be better for whiteheads, as it stops blemishes from forming.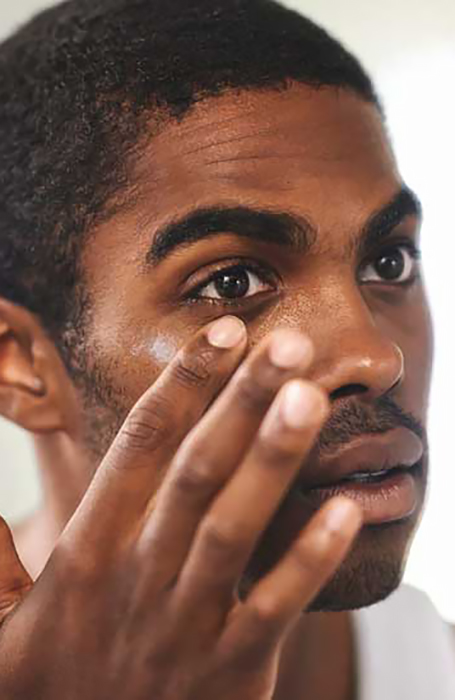 Cleanse
Cleansing is the first step in good skincare. Use an oil-free cleanser with salicylic acid in it and apply it in the evening, rinsing with warm water. Don't use a washcloth as the material is generally too rough for the fragile skin on our faces – use your fingers. For an even deeper clean, consider a face cleansing tool like a Clarisonic brush once or twice a week. These devices can be great if you're prone to blackheads, but they can make acne worse through irritation if you overuse them.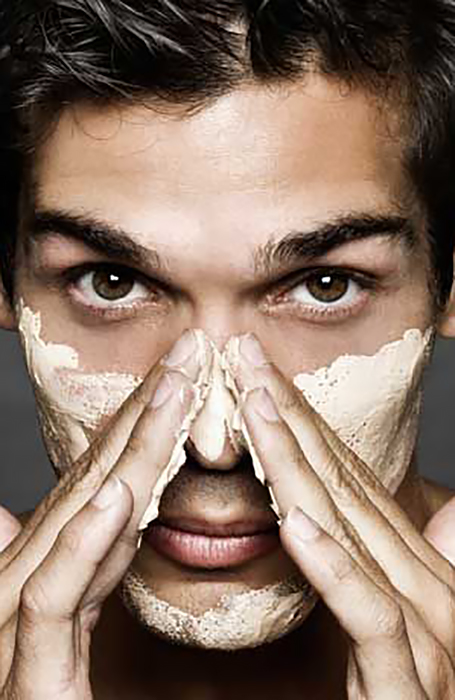 TOP PRODUCTS
Exfoliate with AHA or BHA
As mentioned before, exfoliating is a crucial step to getting rid of dead skin cells that clog your pores and form blackheads. There are two main kinds of chemical exfoliators – AHAs (alpha-hydroxy acids) and BHAs (beta hydroxy acids). Both work well on blackheads. Salicylic acid is a BHA, which means it's oil soluble. That's why it's so effective at getting down into pores and dissolving the oils there. AHAs, meanwhile, are water-soluble and work by loosening the bonds that hold together the top layers of skin. The most common AHA found in skincare is glycolic acid, which naturally occurs in sugar cane. It also minimizes wrinkles and discoloration by allowing new skin to come to the surface faster. However, it does make your skin more vulnerable to sun damage so should always be paired with an SPF.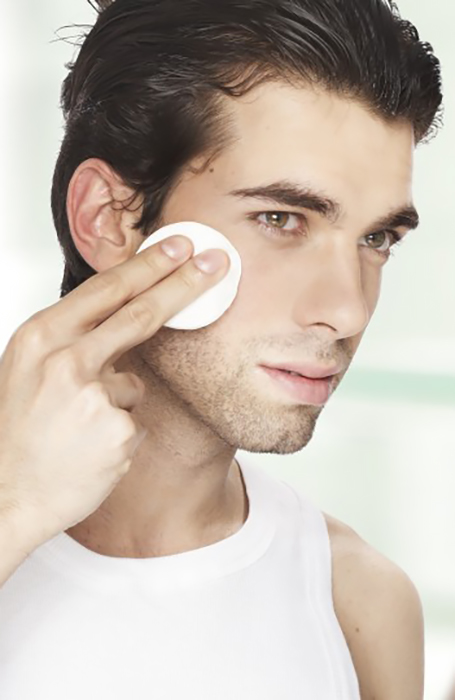 TOP PRODUCTS
Moisturize
Moisturizing helps prevent blackheads in several ways. Firstly, it helps to hydrate your skin, so your pores don't overproduce oil to make up for the dryness. Secondly, it forms a thin barrier to prevent bacteria and grime from getting inside your pores. Choose a moisturizer that's specially formulated for acne-prone skin and has a lightweight texture. You should moisturize twice a day after cleansing your skin, using a formula with SPF in the morning, so your skin doesn't get damaged by UV rays.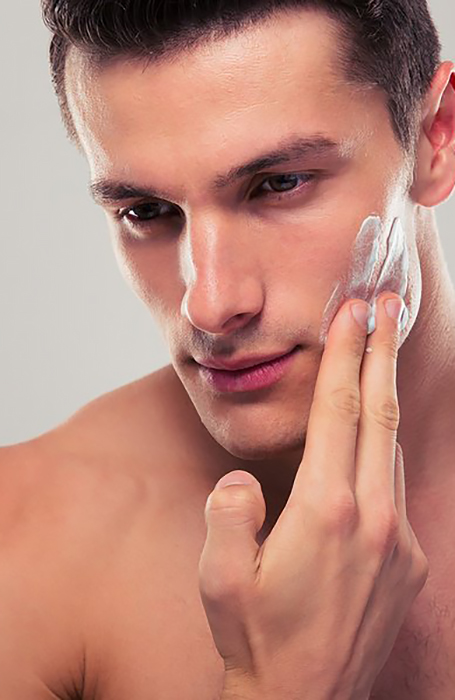 TOP PRODUCTS
Use Retinoids
Retinoids are compounds derived from vitamin A and are known as a bit of a Holy Grail in skin care. This is because they unclog blocked pores and help the skin to regenerate faster. In this way, they can also reverse signs of aging and sun damage. You can buy retinol serums and creams over the counter, but it's important to note how concentrated they are. Start with a retinol 0.1% formula, and only use it at night twice a week as retinoids make your skin prone to sun damage. If your skin begins to improve after a few weeks, you can switch to a higher percentage but stop if any irritation occurs. For nasty cases of blackheads, ask a dermatologist about stronger prescription retinoids. These usually have names like tretinoin or Retin A.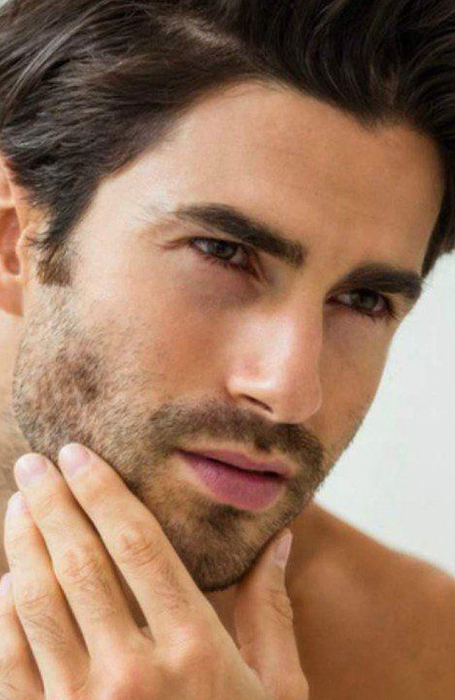 Weekly Masks
Once a week, treat your skin to a mask after you cleanse. Look for pore-cleansing or refining ingredients like tea tree, charcoal, and clay. These types of masks will draw impurities out of your skin as well as controlling excess oil, and usually have a clean and natural scent. Apply a thin to medium coating and wait 15 to 20 minutes for the mask to dry. Your skin might feel a bit stiff and dry at this point, which is when you should wash all the product off in a warm shower. Most skin types will benefit from a weekly mask, but if your skin is dehydrated, you might want to skip this step or apply the mask to just your nose, forehead, and chin where your pores are most visible.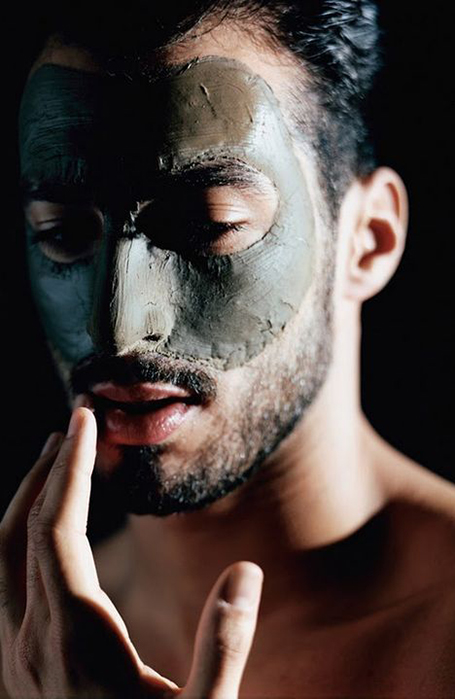 TOP PRODUCTS
Professional Treatments and Chemical Peels
If all else fails, it's time to call in the professionals. A facial that includes extractions is a good option. This type of treatment usually involves the facialist double cleansing your skin, exfoliating with glycolic acid, and using a special tool to press down around your pores to 'extract' the oily mass inside each one. Even more intense is a chemical peel. This involves applying a strong chemical exfoliant – usually AHA, BHA or retinoid – to remove the top layers of the skin. This procedure will not only eliminate blackheads until the skin has fully grown back but it also dramatically reduces the appearance of wrinkles. As the name suggests, you will notice your skin peeling off in the days after the treatment. Consult a professional before you book as this treatment has lots of aftercare and can cause an allergic reaction in some people.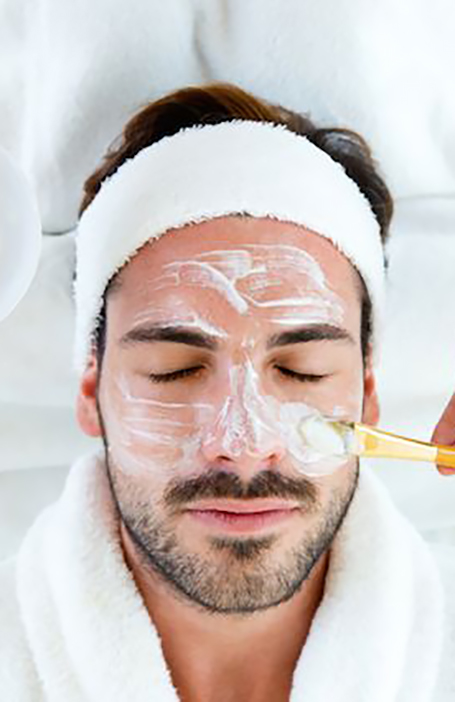 How to Get Rid of Blackheads on the Nose
You might be very tempted to squeeze blackheads on your nose, but it's a terrible idea. While satisfying, pressing your pores causes them to stretch out and warp, meaning your blackheads will come back bigger than ever. Instead, you can try spot-treating your blackheads – that is, only applying products to your nose or T-zone. Use salicylic or glycolic acid gels on your nose and a regular cleanser everywhere else, or apply exfoliating pads just on the areas you need to treat. A physical exfoliant, again only applied to your nose, could also be a good idea. Having a clean pillowcase that you change regularly is also a simple tip for preventing nose blackheads. A quick solution is pore strips. They won't cause permanent damage, but they're only effective on newer blackheads that aren't very deep.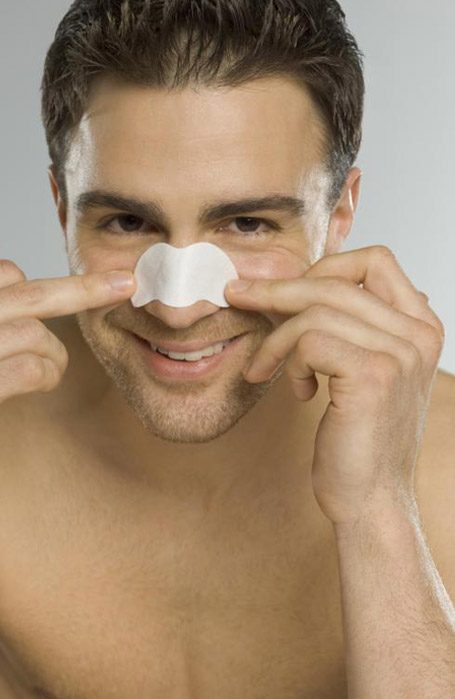 How to Get Rid of Blackheads in the Ear
Blackheads in your ear can be annoying and even become painful if left untreated. They form for the same reason face blackheads do: pores become clogged with oil and dead skin cells. You can prevent them from forming by cleaning your ears with a small amount of face cleanser on a washcloth while you're in the shower. Prevent oil from building up by dabbing a Q-tip in an astringent toner and gently rubbing it in your ear. If you already have a blackhead in your ear, you can eliminate it by using a sterilized extractor tool, which you can buy from a pharmacy or online. It looks like a metal pencil with a small loop at the end. Pressing down around the blackhead with the loop will cause enough pressure to loosen the debris and unclog the blackhead.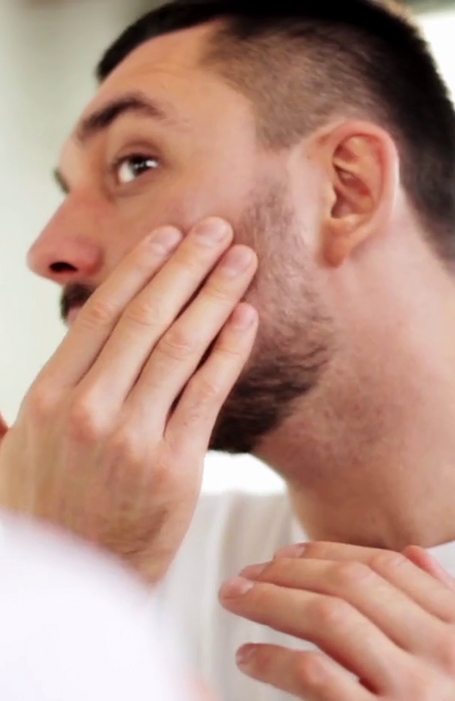 How to Get Rid of Blackheads Fast
For a simple step-by-step guide to getting rid of blackheads, look no further than this video by James Welsh. James advises doing any blackhead clearing straight after the shower, as the steam will open up your pores and make your skin softer. He's a fan of classic pore strips for the nose area, loop extractor tools for the forehead, nose and chin, and face masks for an all-over cleanse. After each treatment, he recommends using a tea-tree based toner to keep your skin clean and balanced.
FAQs
Why do I have so many blackheads?
Blackheads are caused by oil, dead skin cells, and bacteria that clog the pores. Several factors can increase your risk of developing blackheads, including your skin type; overly oily skin can build up bacteria. Poor diet and lack of skin care can also result in more blackheads.
How do you get blackheads out of your nose?
One of the most important ways to prevent blackheads is to regularly wash your skin, use a toner like a salicylic acid cleanser, and exfoliate. You can also try pore strips and a range of masks decided to help fight blackheads. These include activated charcoal and clay or mud masks. You should not squeeze blackheads as this can result in inflammation and cause scarring of the skin.
Do blackheads go away?
Blackheads will eventually go away, but, depending on your skin, this could take months. If you continue to follow a skincare regime and exfoliate, this should prevent new blackheads from forming. You should also change the products you use, opting for something that is non-comedogenic.
Do blackhead vacuums work?
Blackhead vacuums can help prevent pore congestion, but there can be negative results from using pore vacuums, including small broken blood vessels or bruising. If you are going to opt for vacuuming, it is best to get it done by someone with experience.
Is it okay to remove blackheads with tweezers?
It is recommended not to pick at blackheads as this could result in inflammation and scarring. That said, some people do use tweezers to try and remove the blackhead by gently pressing on either side of it, using slow and even pressure. If it does not release, you should not continue to force it.
Is it okay to squeeze out blackheads?
It can be incredibly annoying having blackheads, and you may have the urge to pick at them. It is never recommended to squeeze blackheads or pimples yourself, as this can push it deeper into the skin, causing inflammation and even scarring. You can visit a professional who can help remove them and advise you on avoiding future blackheads from appearing.
Is lemon good for blackheads?
If you prefer natural remedies for skincare, then you may consider using a lemon. You can try cleaning the blackhead area with fresh lemon juice, which should help remove dead skin cells' build-up and help tighten the pores.
SUBSCRIBE TO OUR NEWSLETTER
Subscribe to our mailing list and get interesting stuff and updates to your email inbox.