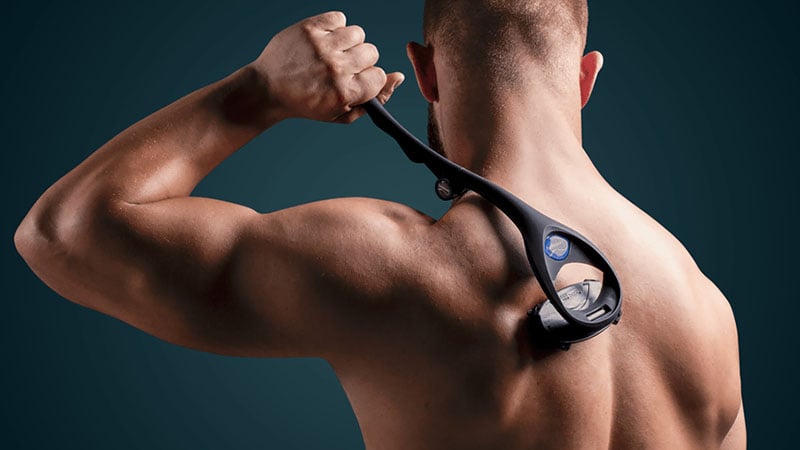 Being a hairy man isn't necessarily anything to be ashamed of. After all, beards are super attractive, and more than a fair share of women seem to like a man with a hairy chest. A bit of hair here and there is either endearing or simply not a bother. But there is one thing that is undesirable – back hair. As a guy, you can get away with having armpit hair, a scruffy beard or even a little nose hair, but back hair is easily one of the most annoying grooming problems to have to deal with. Which is why we've developed this guide which will teach you how to get rid of your hairy back for good.
Why is My Back Hairy?
Since it doesn't have any apparent function besides keeping your back warm during the winter months, you're probably wondering why you have this type of hair at all. The reason is down to your hormones. Most guys are genetically predisposed to grow hair in certain places. So, if you have it, you can blame your dad or grandad for it. In scientific language, it is referred to as Hypertrichosis. Informally, it was called the werewolf syndrome. This is a condition which affects men and puts their back hair growth into overdrive. Gents with this condition are likely to experience growth on the back that's much worse than their chest or beard area, this is characterised as localised Hypertrichosis. The abnormal growth is nothing to stress about since it won't cause any harm. It's mostly an aesthetic issue and won't damage your health.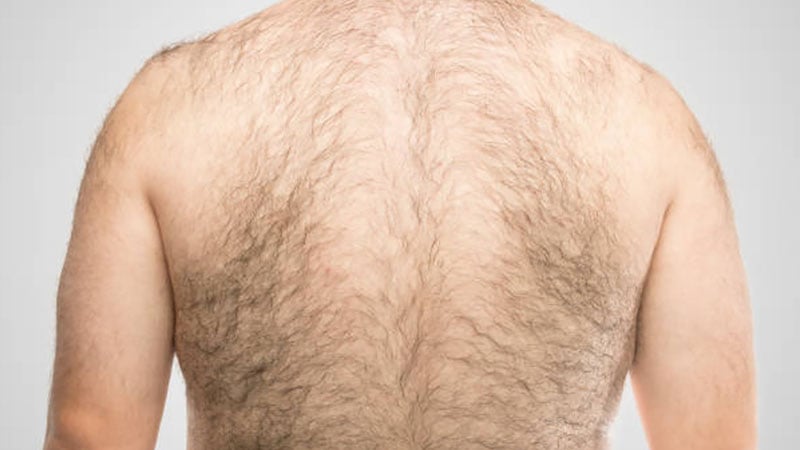 Do Women Like Hairy Backs?
To wax or not to wax – it's a never-ending question in the world of grooming. While some women think guys with hairy backs are sexy, unfortunately, the majority tend to disagree. There isn't a grooming guru out there who would recommend keeping back hair in all its glory. For some women, it's all about being bare. Keeping everything bald gives an appearance of cleanliness. So, if you are one of those guys with hairy backs and it matters to you whether women find you attractive with your clothes off, take our advice, consider getting rid of it. You can always let it grow back if you don't like the smooth look and feel.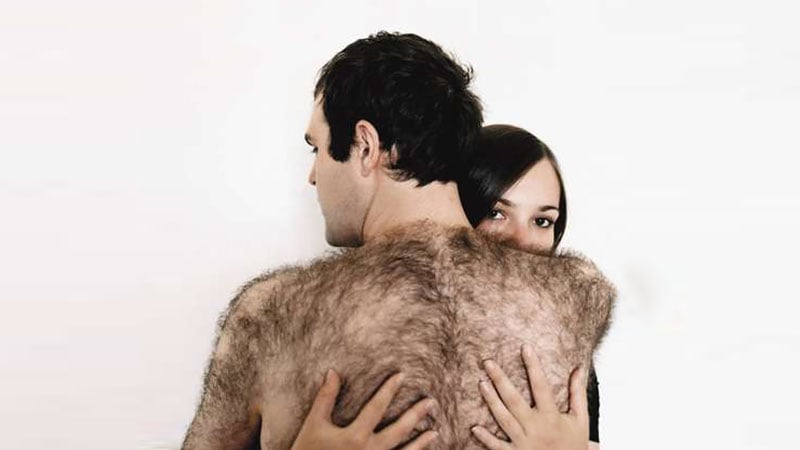 How to Remove Back Hair
Back Shavers
A less dangerous and more common method to remove hair is shaving. Shaving gives you similar results to waxing, without the added pain. Seeing as you frequently shave anyway, this should be the easiest option for most guys. Just pick up your razor and get to work! It's simple and if you have all the equipment lying around already, you won't need to spend a dollar. One thing to keep in mind before you shave is that you want to trim your back hair before shaving. Otherwise, hair will clog up the razor which may cause skin irritation. Another essential thing to do is to use shaving cream. Shaving in the traditional method is better in terms of closeness of shave, especially if you're using a good quality back shaver. Hair is cut easily, at an angle that won't cause irritation or itchiness when they start growing back again. However, shaving only slices the hair and does not remove it from the root. This means that it will grow back pretty quickly.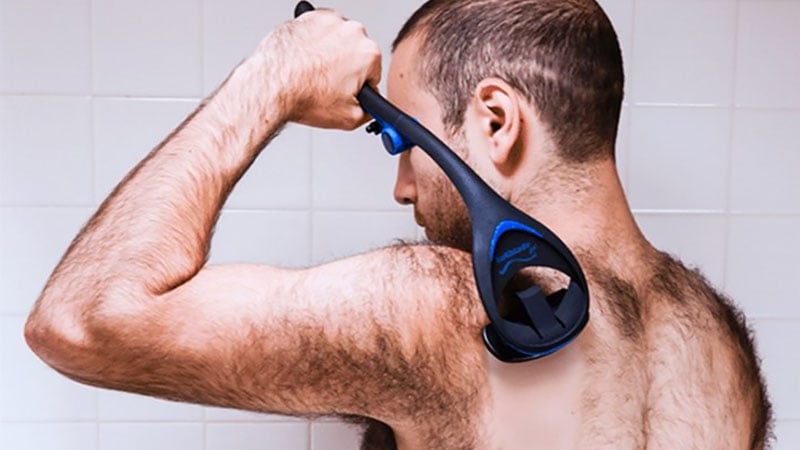 Laser Hair Removal
Laser treatments aim to remove the hair root permanently. They tend to be pricey and usually require several procedures over a period of months. It all depends on the amount of hair that your back has, your hair's thickness and your hormones. You will also need to avoid sun exposure a few weeks before and after your treatment. And even when the hair is gone following the completion of the treatment, there's no guarantee that it won't come back after a few years. Laser hair removal is a specialist procedure so you'll want to make sure you're going to the right place. This form of hair removal must be done at a clinic by an operator who is qualified.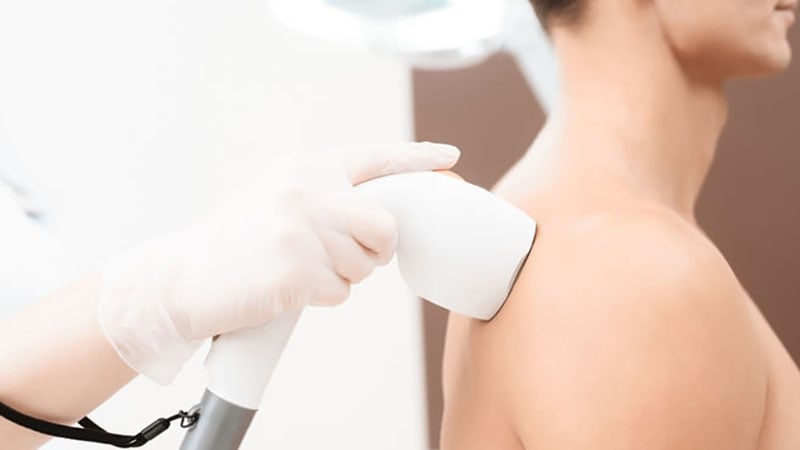 Salon Waxing
The most painful choice, of course, is waxing. The great news is that the skin on the back is a little less sensitive than it is on the chest, so it won't be as bad. Leaving that aside, the greatest thing about waxing is how effective and simple it is. And more importantly, since the hair is pulled from its root, you'll have at least two hairless weeks! So, if you think waxing is the best option for you, we would recommend seeing a professional. Not only will they get it done quicker and less painfully, but they'll also cover all the sections on your back properly. Besides that, there's a lot that can go wrong with waxing. Doing it the wrong way could lead to burns, ingrown hair, irritation or even infections. If you have a low pain threshold or if your situation is not that dramatic, there are always other options.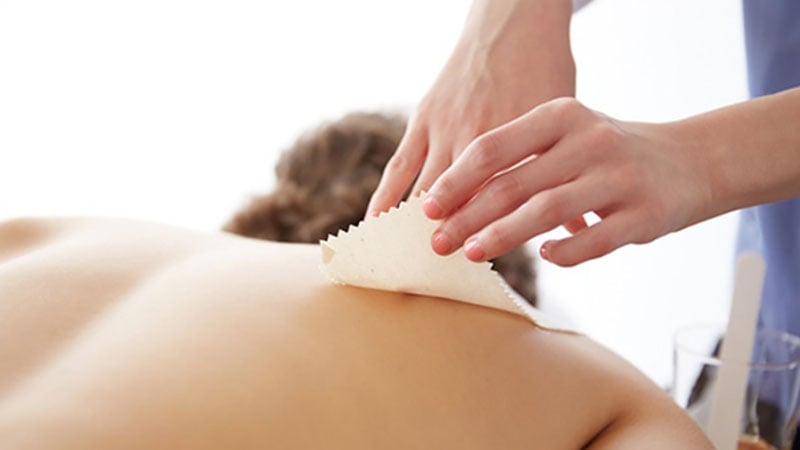 Home Waxing
If the idea of having a stranger hurt you isn't your cup of tea and you'd rather be in control yourself, there is a DIY alternative to salon waxing. Home waxing is much more discrete and cost-effective, however, may be more discomforting, as without specialist training it is more likely that things could go wrong. However, if you are determined to do it yourself, then you'll want to grab a friend and find a good wax that can be warmed up before use. Make sure the temperature isn't too hot and then get your assistant to apply it to the hairy areas, using the wooden stick provided to smooth it in the same direction as the growth. Once you're all lathered up, your helper can begin applying strips and ripping them off in the opposite direction.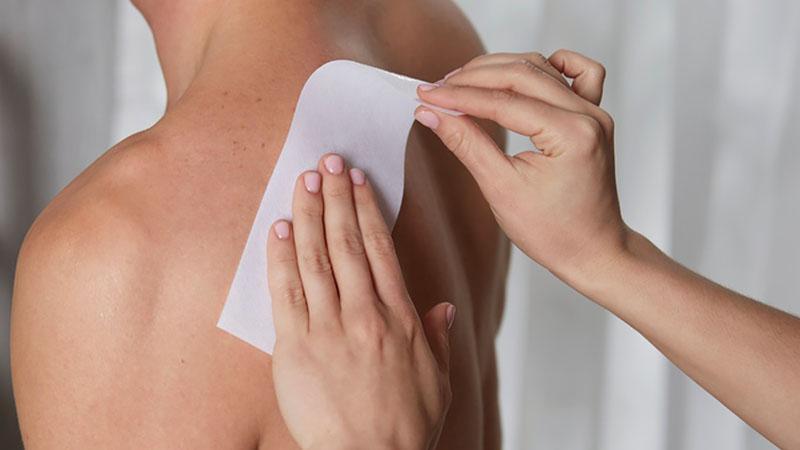 Cream Hair Removal
Hair removal cream is a great and practical alternative to waxing. You can choose from a variety of different products at your local pharmacy or online store. Just apply the cream over the hairy area, wait for a while and then rinse it all off or wipe it off with the sponge that comes with it. No suffering and no time is wasted to get a clear back. But, you have to be careful with these. You may have skin that is too sensitive and reacts badly to certain chemicals. Some other things to consider are the fact that the cream works the same way as a razor. It only cuts the hair, it doesn't remove it from its root. This means that hair will grow back much quicker. So choose wisely, pay attention to what you're doing with the cream and be careful with the instructions.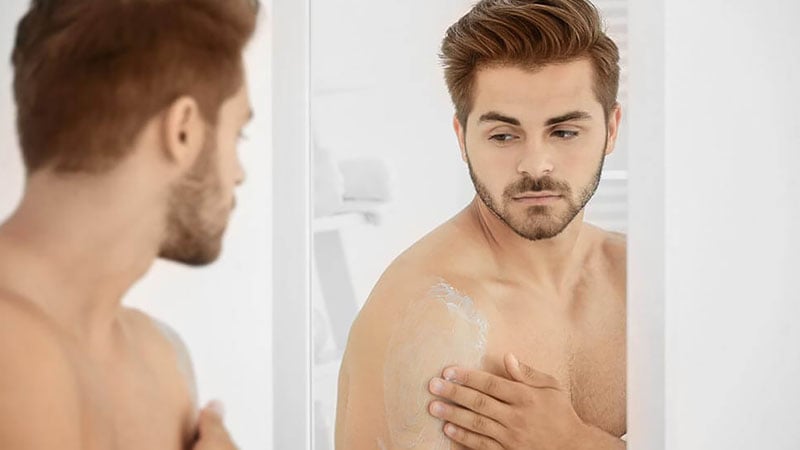 SUBSCRIBE TO OUR NEWSLETTER
Subscribe to our mailing list and get interesting stuff and updates to your email inbox.