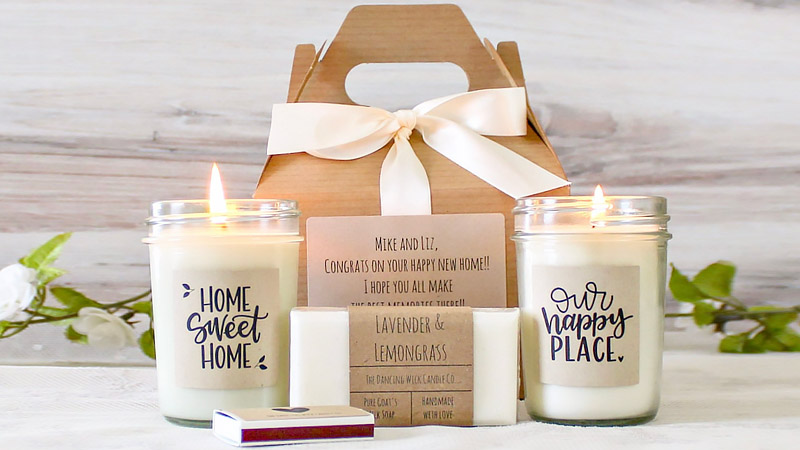 Celebrating someone's new home is a joyous occasion. But if you're looking for a unique gift that will last the test of time and separates you from the others, then you may be left racking your mind. From cheese knives to recipe books and everything in between, there are plenty of options to honor their new space. If you're unsure of the best gift for your loved ones, have no fear. We've compiled a list of the best housewarming gift ideas that will be sure to impress.
1. Compact Swivel Cheese Board with Knives
With room for multiple types of cheese and crackers, a charcuterie board will never be the same once this cheese board is introduced. Complete with cheese knives and forks, the shape resembles a wheel of cheese and swivels, so you can stack all of your favorite foods on different levels. Once you're done, fold it up into a triangle for storage.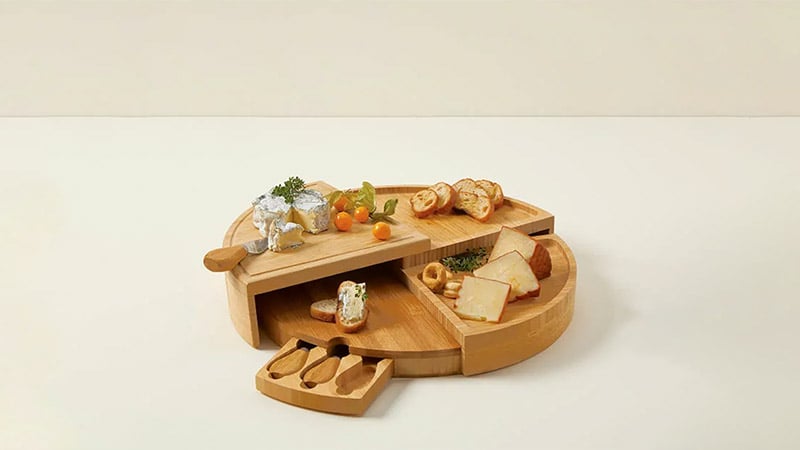 2. Foreo UFO 5-in-1 At Home Facial Spa
If you are looking for a beauty housewarming gift, then look no further than the Foreo UFO 5-in-1 spa facial. This smart device includes a mask, heating, cooling, LED light, and massage. You are getting the spa experience from the comfort of your own home, with a facial that will take just two minutes. It is created using a combination of Thermo-therapy, Cryo-therapy, LED light therapy, and T-SonicTM massage to deliver deep hydration and will make the skin look radiant.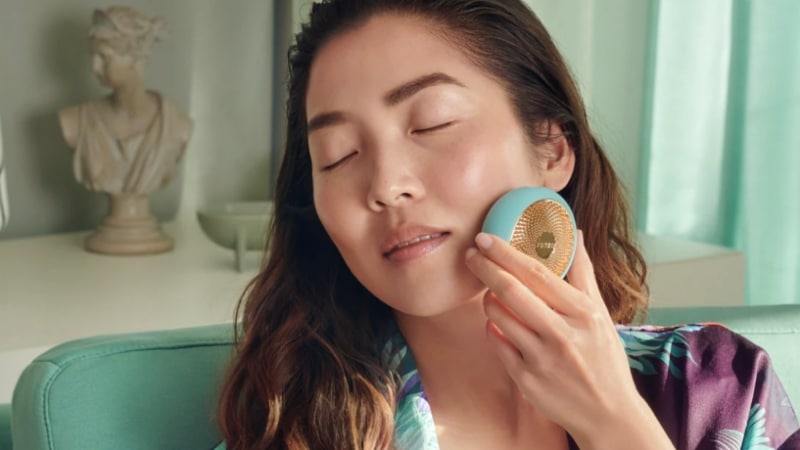 3. Solar Tealights
Add life to a new home with these solar tealights. The beautiful colors come alive at night, with green, blue, and yellow glass brightening the entire space. These handblown glass ornaments feature LED lights, which are long-lasting and energy-efficient. From the patio to a walkway in the backyard, this is the perfect housewarming gift for anyone.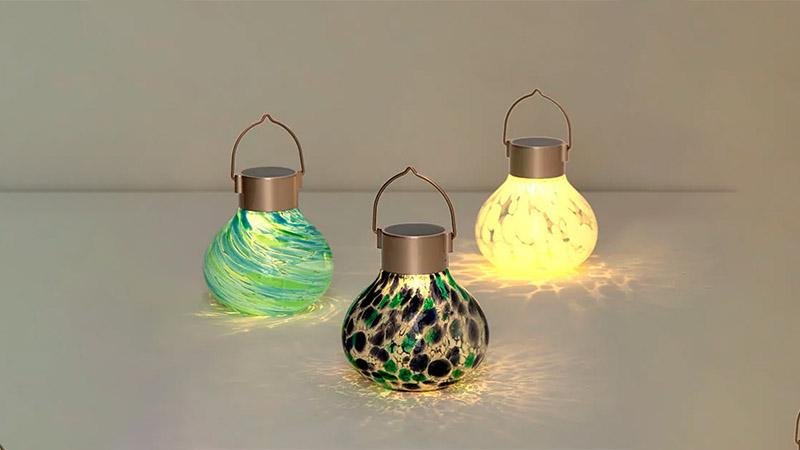 4. Olive Leaf Mirror
Enhance a bedroom, hallway or living room with this elegant olive leaf mirror. There are two different styles to choose from, round or oval, which are stylish and timeless for any decor preference. Created using brass iron and plywood, these are durable and beautiful options for someone's housewarming gift. You may even want one for yourself, too!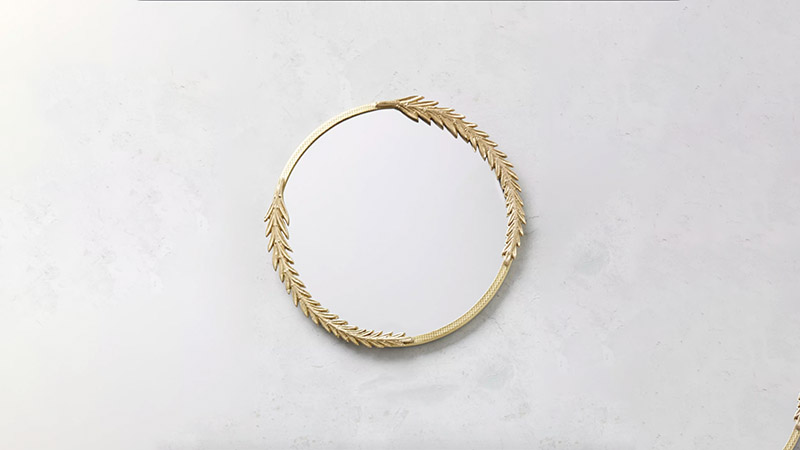 5. Mandala Wind Spinner
If you are buying a housewarming gift for someone who enjoys meditating, then this is the ideal choice. Encouraging peace and serenity with every move, this spinner seeks inspiration from the Mandalas in Hindu and Buddhist cultures. The design is multi-dimensional, with metal pieces twirling in cool or warm tones with the breeze.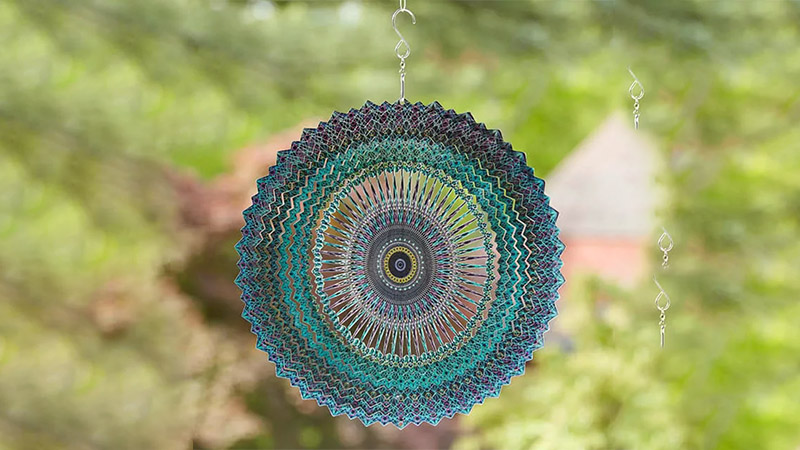 6. Upcycled Record Coasters
Fancy your friend a music lover, and don't want to ruin their new furniture? Then these coasters are the perfect gift. They're crafted using upcycled records, varying from different genres, so there's something for everyone. These are made from real records, but are sealed to trap any moisture coming in. Each set comes with six styles, and is an excellent choice for passionate musicians.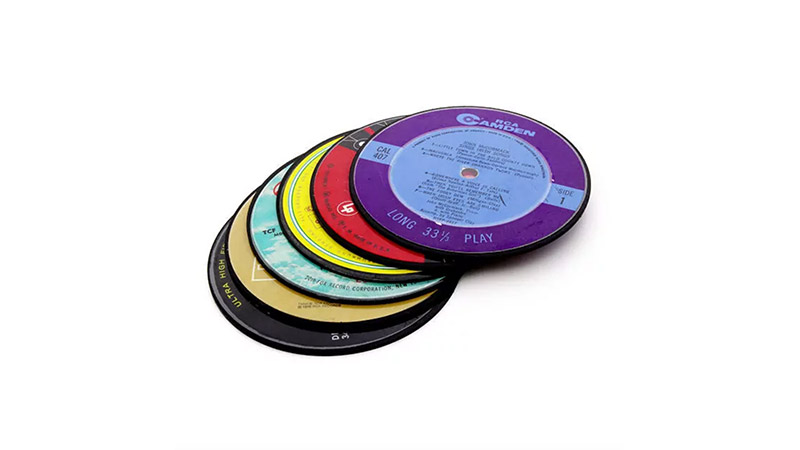 7. Classic Bedding Bundle
Having a great night's sleep is fundamental to a serene home, and this classic bedding bundle certainly does the trick. Crafted using Viscose from bamboo, it has been described as the softest ever, with buttery, breathable, and moisture-wicking fabric. Plus, they're machine washable so they're perfect for everyday use.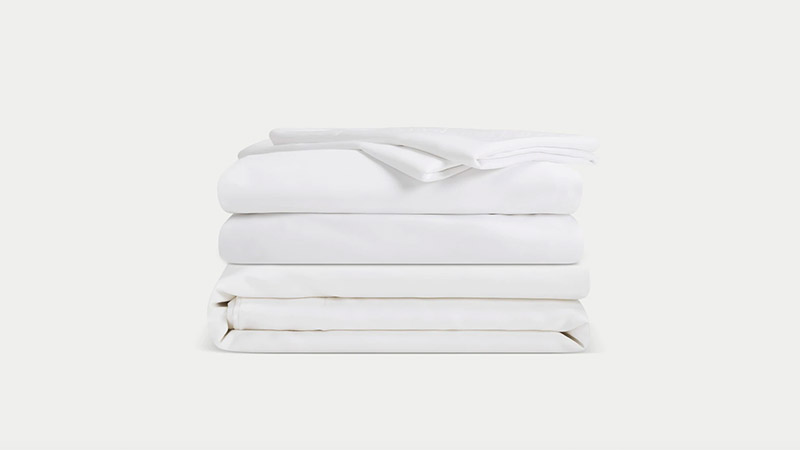 8. Garden Tile Dinner Plate
Everyone deserves to have a set of 'good plates' – why not make these the set for a housewarming gift? This crockery is handpainted, with garden motifs such as bees, leaves, and flowers in a subtle tile pattern. Gold accents create a multidimensional feel, with luxurious yellow, white and blue on every piece. You can collect the whole set, or purchase a plate for your friend's new home.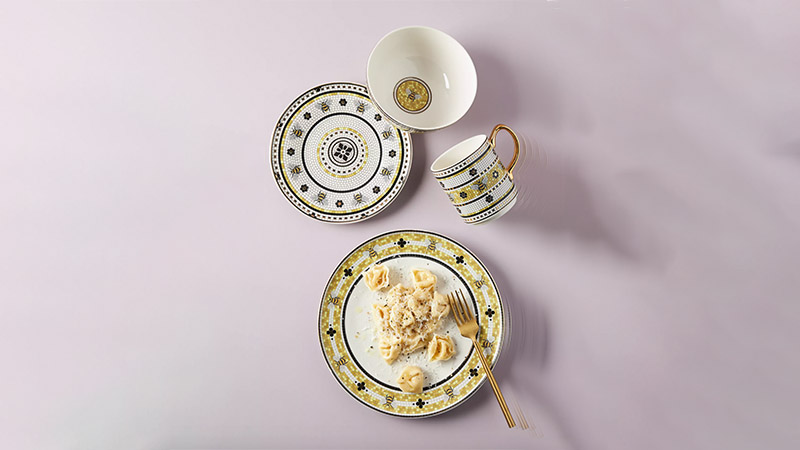 9. Small 6-Set Kitchen Set
No kitchen is fully prepared without pots and pans, and if you're stumped for the perfect housewarming gift, then look no further than this set. With six items in the collection, the proud owner will feel like a chef in their own home – they feature non-stick stainless steel, with heat-resistant handles and even distribution for every type of kitchen.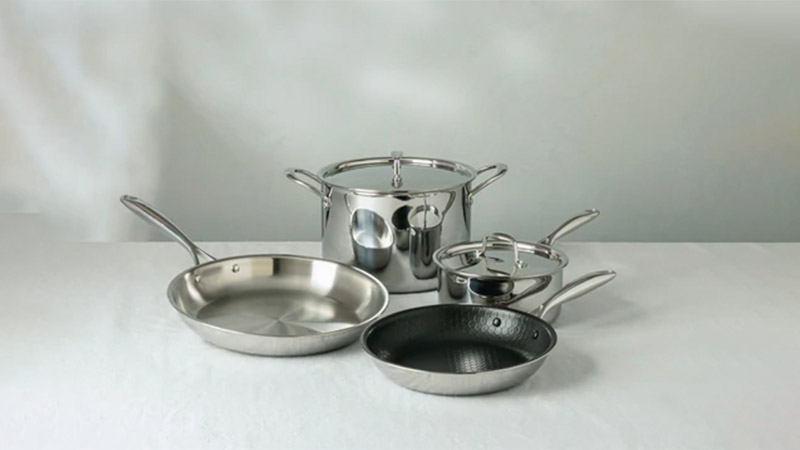 10. Bamboo Sheet Set
Having soft bedding is essential for every home. This bamboo sheet set from Cozy Earth is soft and breathable, wicking away moisture so you can enjoy cool sleeping, even during the warmest evenings. Choose from a wide variety of colors that suit their bedroom decor, or stick to classic white for a timeless feel.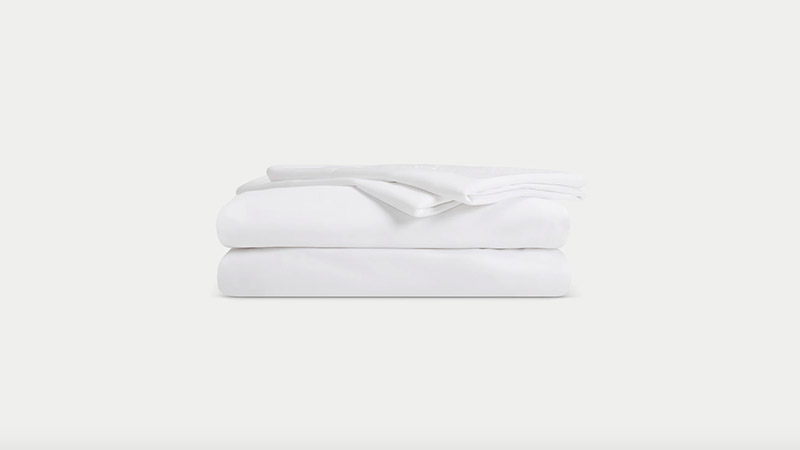 11. Money Tree Plant
Introduce wealth and good fortune to your loved one's new home with a money tree plant. This beautiful greenery is lush and easy to maintain, making for the perfect gift for those with a green thumb, or those who have the opposite reputation. These plants are said to have good Feng Shui, especially if located in the southeast area of the home (AKA the 'money area').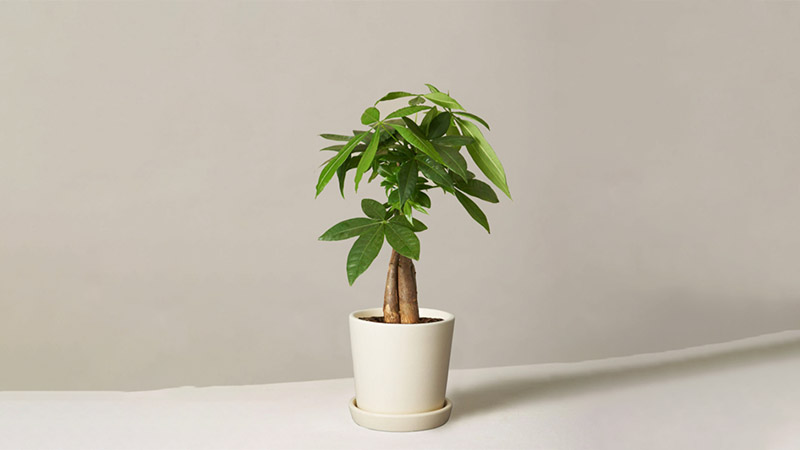 12. Ceramic Succulent Planter Pots with Bamboo Tray Set
Tiny and beautiful, these ceramic planter pots are a great gift idea for anyone's new home. These small pots feature stunning designs, made with Japenese style porcelain, and are perfect for succulents or a cactus. They come with drainage holes and water catching saucer, which ensures a healthier life for the plants.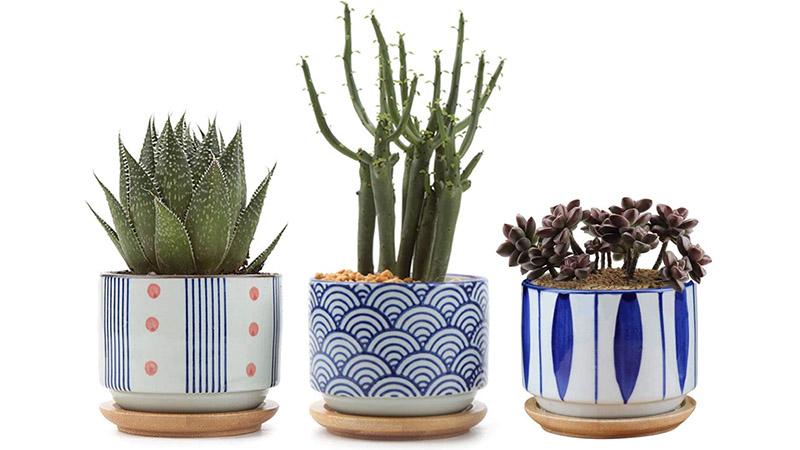 13. Personalized Family Mugs
Make them smile when you present them with these personalized mugs. Utilizing the simple stylings of Mary and Shelly Klein's designs, you can create the perfect family portrait across the set of cups. Entirely customizable, you can choose the skin tone, clothing color, and hairstyle to match your loved ones perfectly – add their first names for a final touch!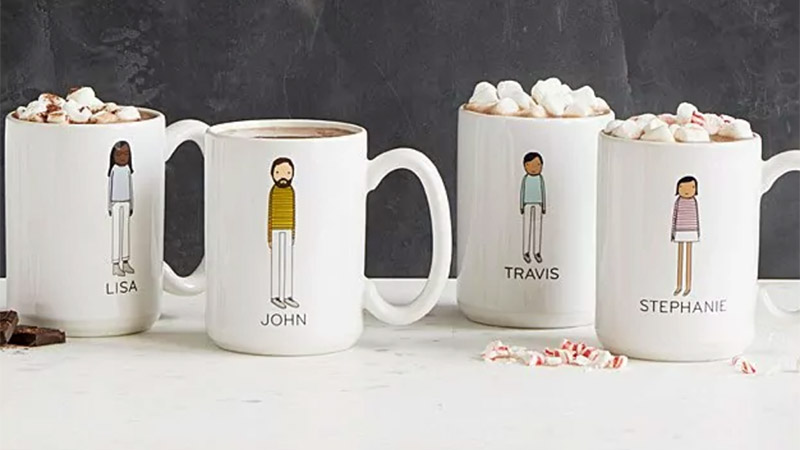 14. Just Ripe Fruit Bowl
There's nothing worse than buying fruit to have them ripen at different times. This fruit bowl fixes that. Specifically created to help fruit ripen and stay fresh, the storage system keeps your food at its best. It's crafted using bamboo and glass, and the design helps fruit such as bananas evenly distribute potassium while giving fruit such as avocados the chance to ripen perfectly.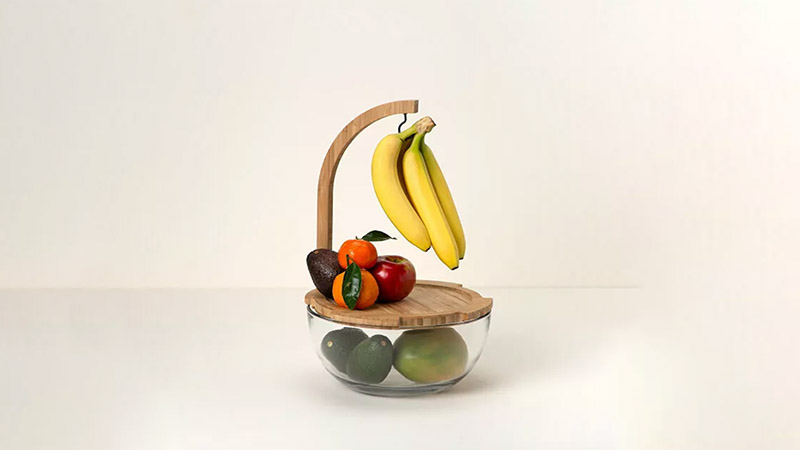 15. Outremer Eau De Toilette
Stored in an exquisite Art Deco-style bottle, this fragrance is an excellent choice for a housewarming. It offers notes of lemon and orange, presenting a bright and fresh combination of citrus, rose, and the ocean – it will freshen up a room and instantly give it a homey feeling.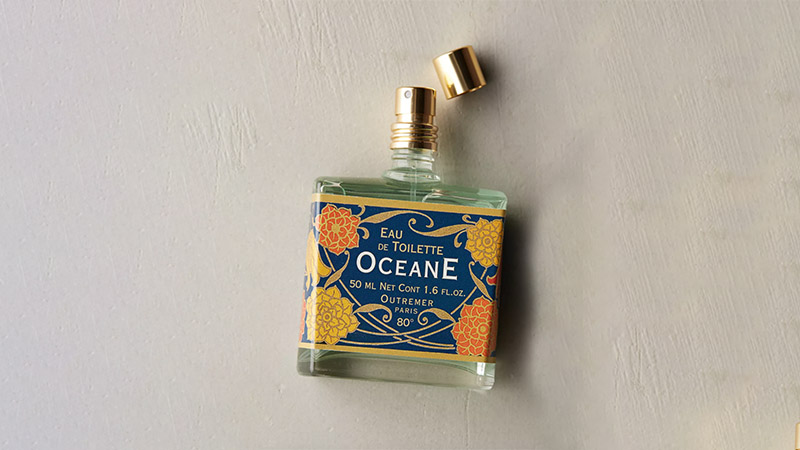 16. Mason Jar Indoor Herb Garden
Whether you live in an apartment or a house, having a herb garden is essential to making delicious food at home. If you don't have a lot of room to grow a garden, these mason jars will do the trick. In vintage-inspired jars, you can use scientific methods to grow healthy and luscious herbs such as parsley, mint, rosemary, and cilantro. No green thumb required!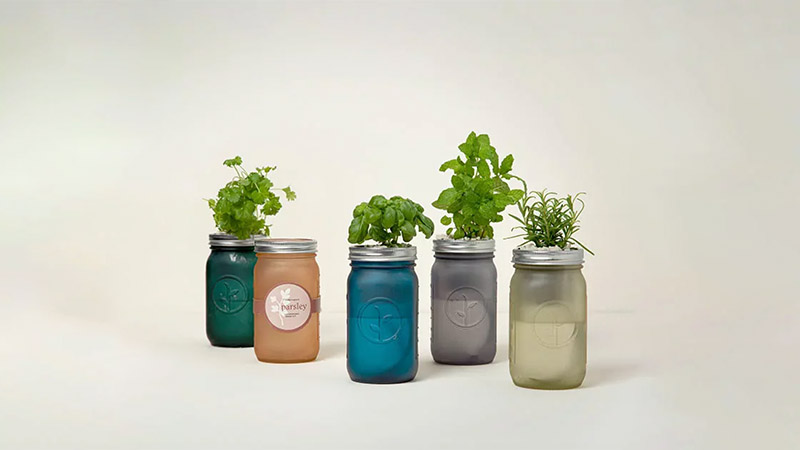 17. Throw Blanket for Couch
Snuggle up to watch a movie in one of these cozy throws. Perfect for the couch, these blankets offer warmth and style to any living room. They're lightweight and breathable but still provide a soft and luxurious feel. Choose from a wide selection of colors, and watch their space come to life!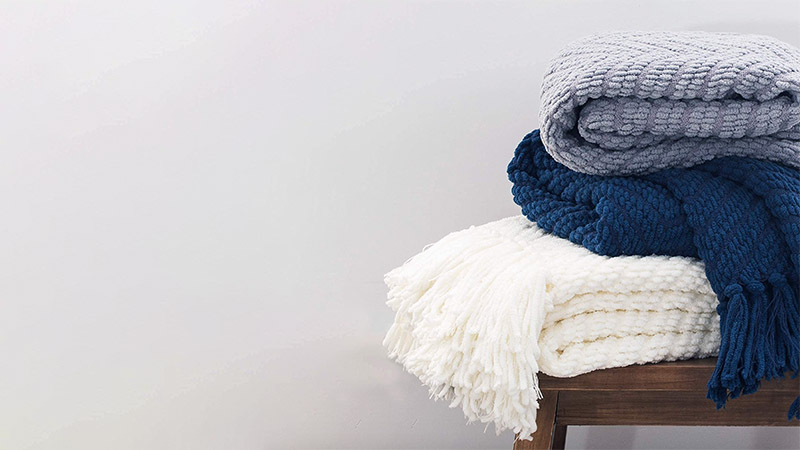 18. Security Video Doorbell Dual Camera
Security is a priority for all properties, so keep them one step ahead with one of these video cameras. Operating as a dual system, it includes a doorbell and security camera to watch people as they come close to the front door. It also features motion sensors and a dual-camera system, so you can see your doorstep in full view.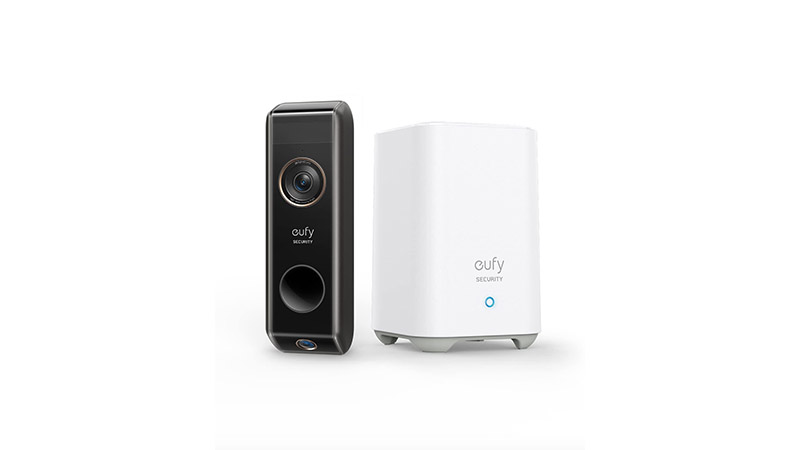 19. Lillian Dish Towels, Set of 3
Every kitchen should have a set of pretty dish towels, making this set ideal for any housewarming. The charming and timeless design is perfect for any design the home has, and they're fluffy enough to use daily. The gradient grid motif locks in moisture so you can clean up spills and mess in the blink of an eye.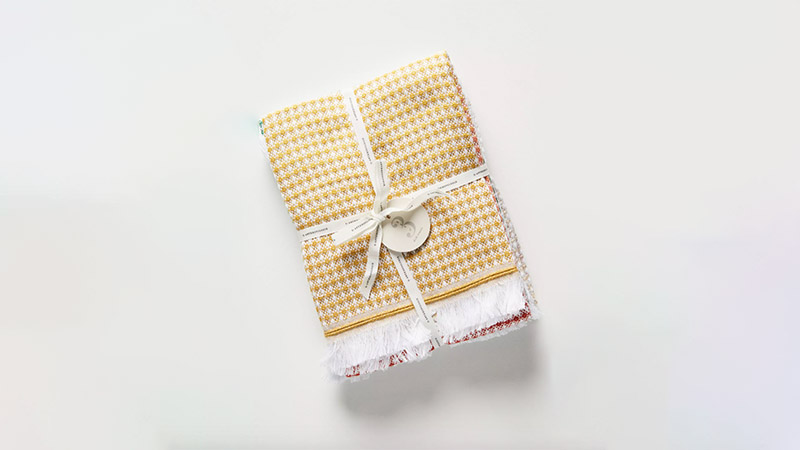 20. Pietra Marble Tissue Holder
Sometimes the smallest changes in a bathroom can have the biggest impact. Swapping out a standard tissue box for a stylish one such as this will enhance the room while providing a suitable place to keep your facial tissues. This is crafted from marble, which is stunning and easy to clean.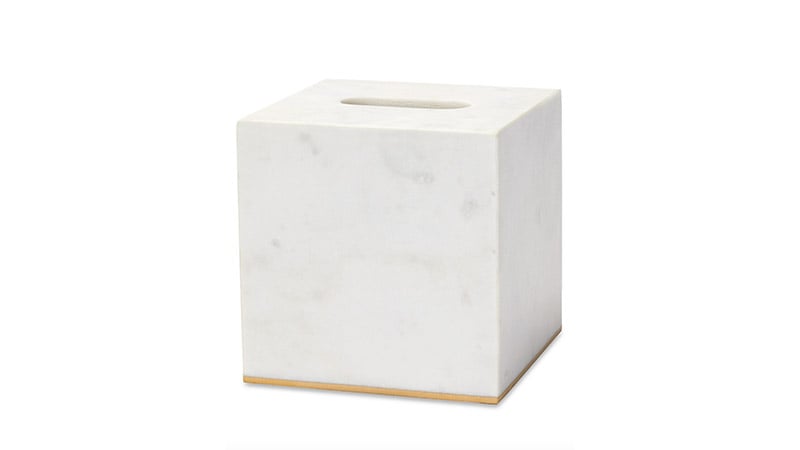 21. COSORI Air Fryer Max
As one of the biggest trends in the last two years, an air fryer is the ultimate essential for every new home. With the ability to make any meal such as chicken or chips with 85% less oil, it also enhancing flavor is a dream come true. There is a good reason why the hype is so immense with these appliances!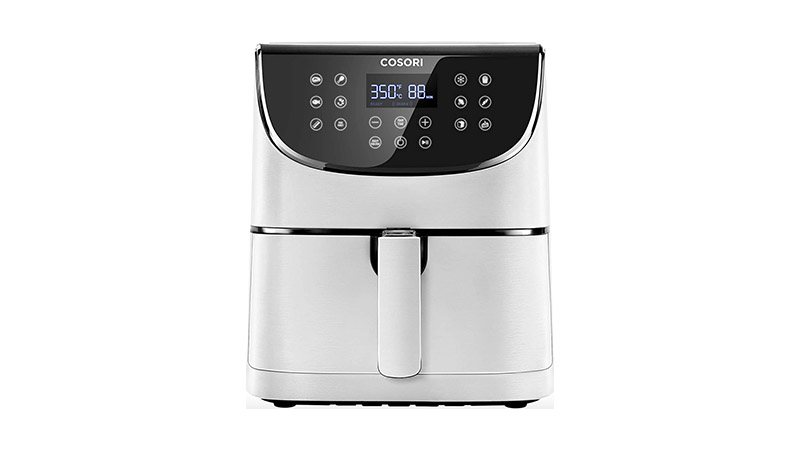 22. Smeg 50s Retro Style Electric Kettle
Everyone needs a kettle, but one this cute is hard to come by. This kitchen essential from Smeg is sleek and stylish, with a retro finish that's sure to elevate any space. In a pastel pink shade with an embossed logo and rounded shape, it looks like a 'futuristic' piece of art that's been taken straight out of an old film.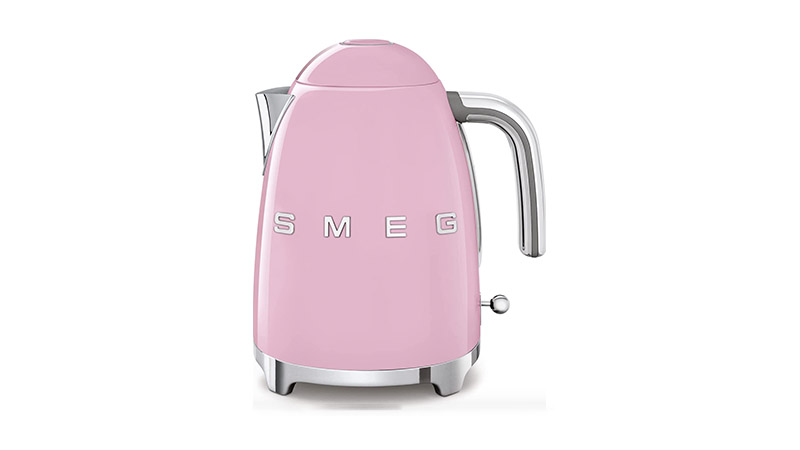 23. Door Harp
For those who can't get enough music in their house, this door harp is the perfect addition. The tranquil notes occur when you hit the wire with the mallets, and the user can adjust the tune by moving each wire. It's handcrafted in California using maple, padauk, and canary wood, which ensures a soft and buttery tone.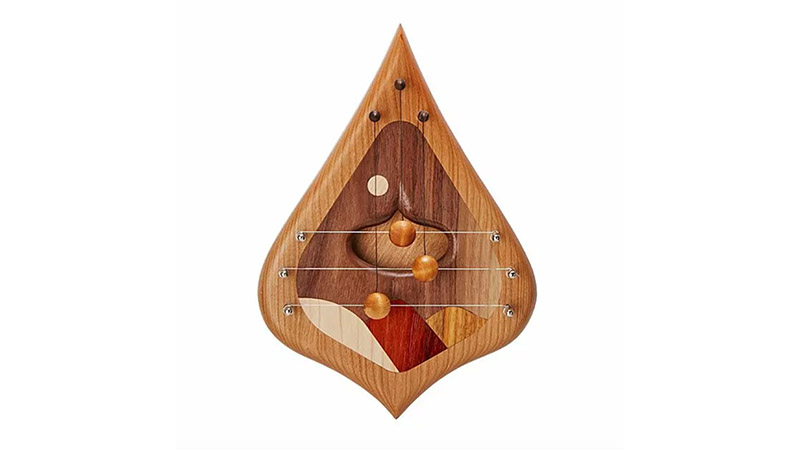 24. Lemieux et Cie Songbird Pitcher
Unsure what to get your friends for their housewarming? This songbird pitcher is a great choice for many reasons. Not only is it beautiful to look at, but it is designed by renowned artist Christiane Lemieux, who has contributed to Architectural Digest and is loved worldwide. The stoneware is strong and sturdy and handcrafted, so every piece is unique.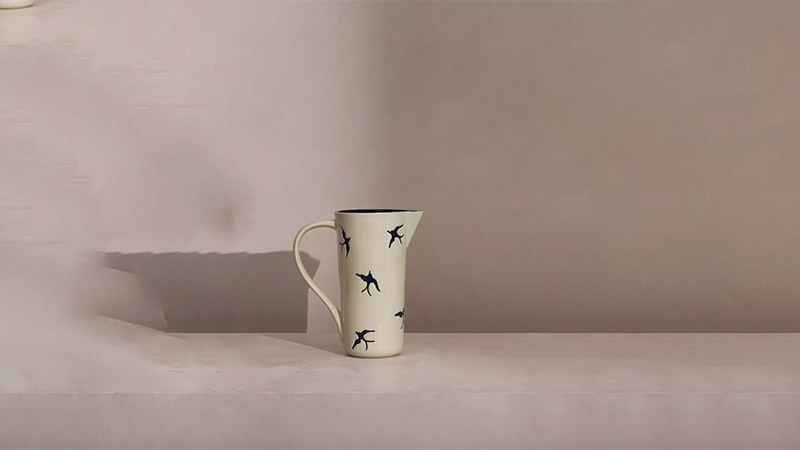 25. White Ceramic Diffuser
Once you've tried a diffuser, it's hard to go back. These beautiful aromatherapy devices leave the house smelling lovely and can encourage better breathing and energy levels throughout the space. Use essential oils to create the perfect scent – the design is also pretty enough to show off as a centerpiece.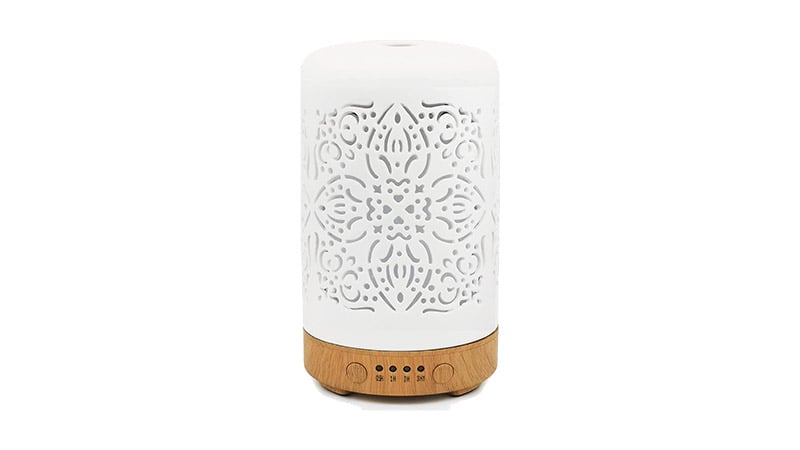 26. From Our Home To Yours! Wine & Cheese
Show your love for your friends and family by giving them an entire house … of wine and cheese, that is! This set includes a selection of red and wine wine, cheese, crackers, and meat, all wrapped up in a cute house box. This is a great treat for them to enjoy on their first night in their new digs, or as you all celebrate the new home.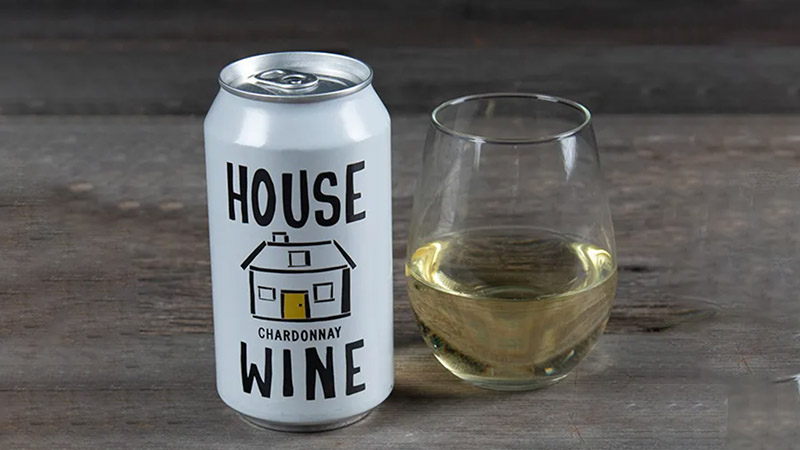 27. Pineapple Candle Holder – Small
Cute and stylish, this pineapple candle holder is a great choice for a housewarming present. Featuring gold, and blue across a white base, it is an elegant option for a living room, bedroom, or hallway. It's small in size, so it won't take up much space and is easy to clean too.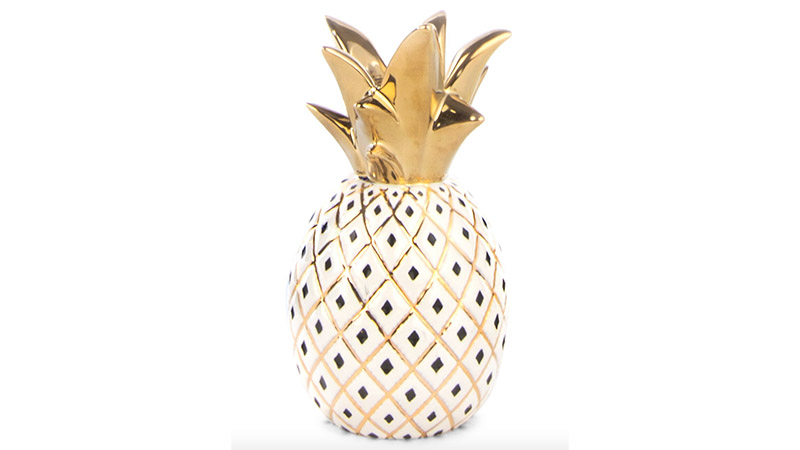 28. Bistro Tile Salt & Pepper Shakers
What's a better gift to someone than a cute set of salt and pepper shakers? This gift idea is stunning in design, featuring a bistro-inspired tile pattern, plus a cute dish to sit on when not in use. The design is eye-catching but elegant enough to showcase any style of kitchen.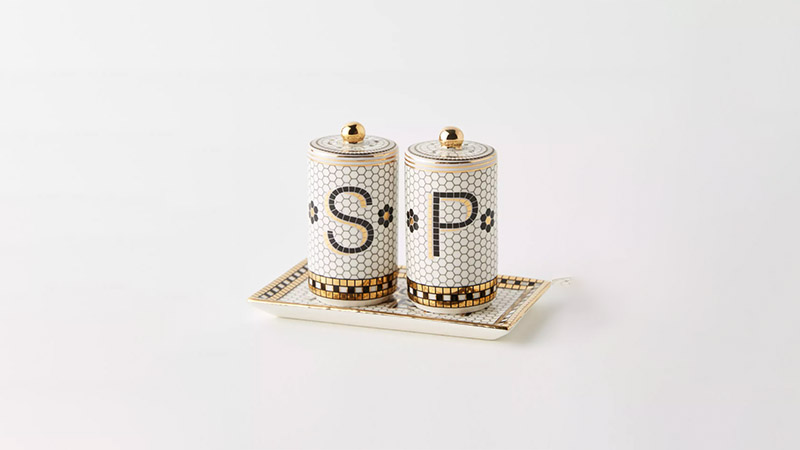 29. Lima Alpaca Throw Pillows
Spice up a couch, bed, or guest room with these cute throw pillows. These cushions are snuggly and beautiful, thanks to their alpaca blend fabric. Made in Peru, it is soft and comfortable to relax on – plus, they come in a range of colors, making for the perfect choice for a housewarming present!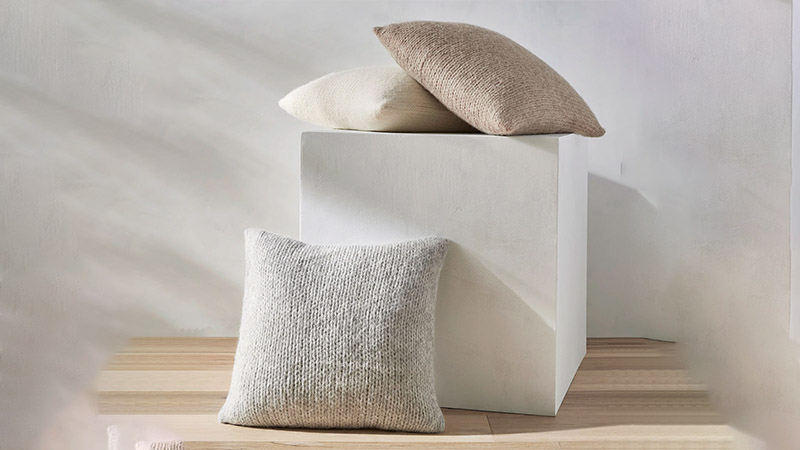 30. Remington Martini Set
Does your loved one consider themselves a bit of a cocktail connoisseur? Then this martini set is a no-brainer! Featuring a sleek cocktail shaker, shot measure, and two classic martini glasses, they'll have everything they need to whip up delicious drinks. From an espresso martini to their own concoction, it's sure to inspire happy memories.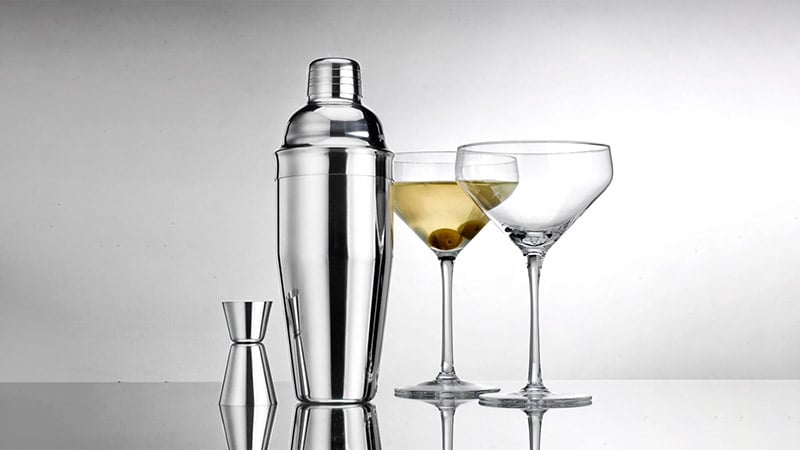 31. Air Weight® Organic Bath Set
Stuck on a housewarming gift idea? Look no further than this soft and beautiful bath set. Made from organic and durable twill weave, it comes with two bath towels and two washcloths, and a matching bath mat. This is everything that a new homeowner needs for a plush and stylish bathroom!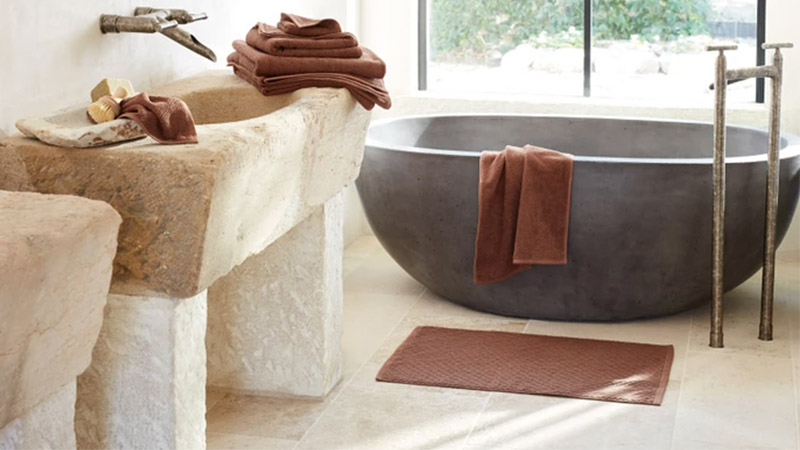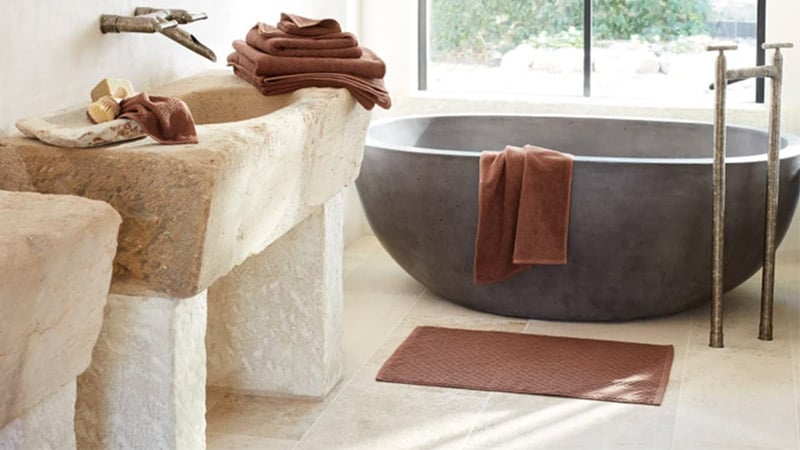 32. Kogan ThermoBlend Food Processor & Cooker
The food processor and cooker from Kogan is everything someone needs for a new home. All in a single unit, you can chop, weigh and cook almost any dish in a single machine. It features an ice crushing mechanism, speed control, and a 2L capacity, so you can make something for the whole family.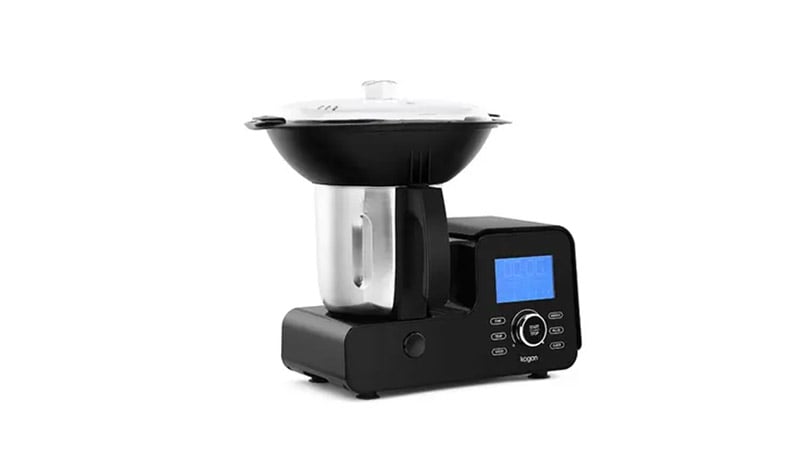 33. Nespresso Essenza Mini Espresso Machine
There's nothing better than the fresh smell of coffee in the morning, so why not give their new home a Nespresso Mini espresso machine? Small in size, it packs a punch, giving creamy and robust coffee with the touch of a button. Simply add one of the Nespresso pods into the slot and watch as fragrant coffee lands in the cup.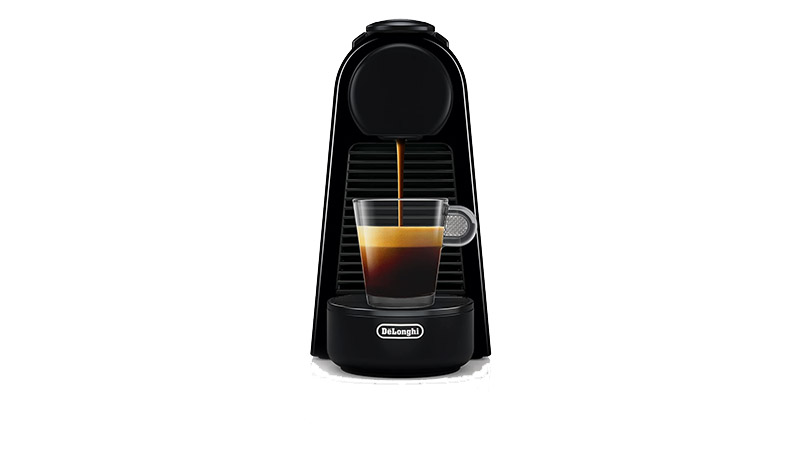 34. The Premium Plush Bath Towels
Give their new home a plush feeling with these luxurious bath towels. Buttery soft and ultra-absorbent, these bath essentials will give the user a spa-like experience every time. Made from a blend of 40% bamboo and 60% cotton, they're easy to wash and durable, meaning they'll last for years to come.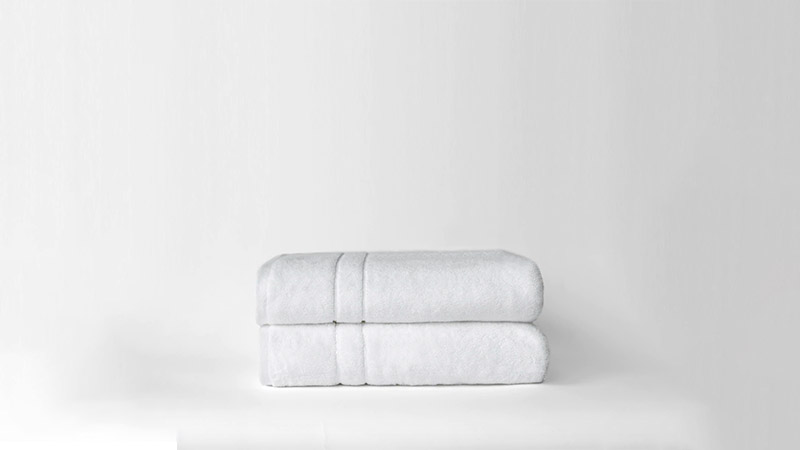 35. Philips Hue A19 LED Smart Bulb Starter Kit
Let them stay in control of their home with these smart lights from Philips. The starter kit comes with four lights and a control panel, giving them access to the full range with the touch of a button. You can change the colors of each light, creating an ambient space easily. Plus, it's smartphone accessible, so you can be in total command from anywhere!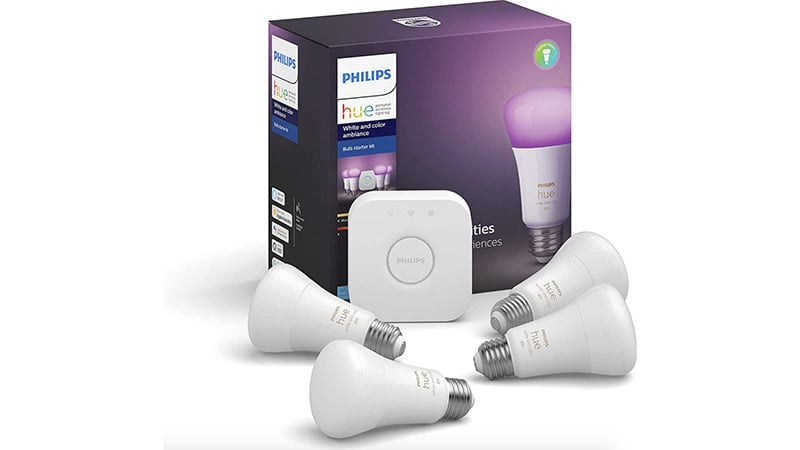 36. Versace La Coupe Des Dieux Bath Mat
Their bathroom never looked so good! This Versace bath mat is the epitome of distinction and is an excellent choice if you want to give a bit of spice to their house. With its iconic Medusa head, snd black and gold coloring, its instantly iconic design are sure to impress!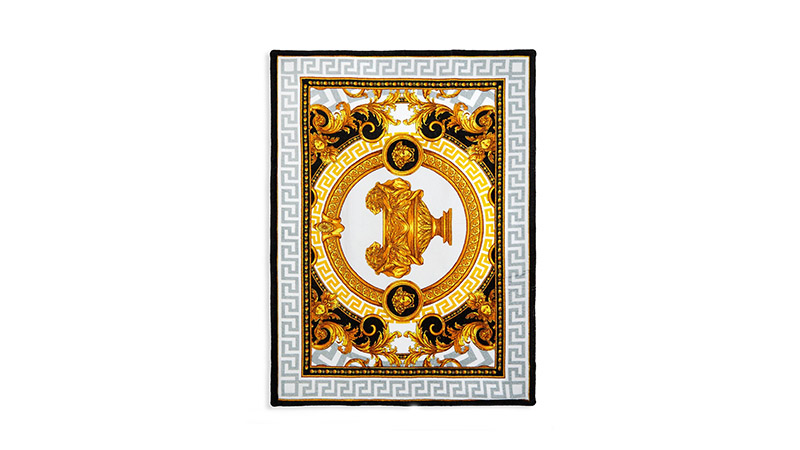 37. Large Hand Blown Wine Glasses – Set of 4
A set of wine glasses is always appreciated in a new home, and this large handblown glassware will certainly inspire happiness. With four in a set, they can invite guests over without scrambling for the right options to complement the bottle of vino. Who knows, you may get some for yourself, too.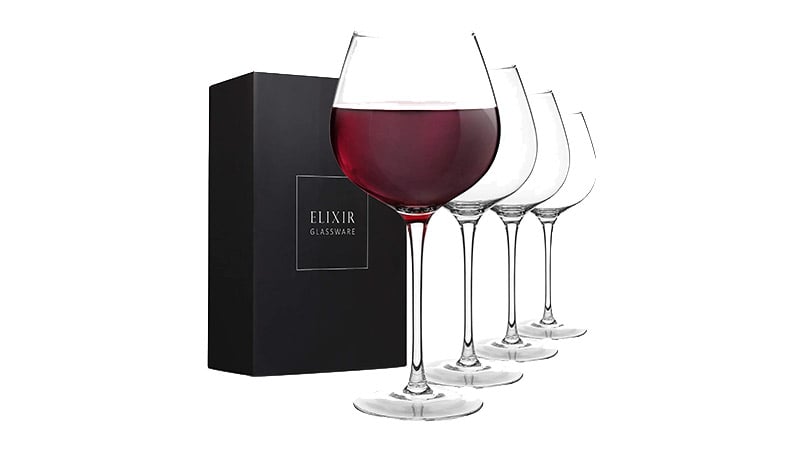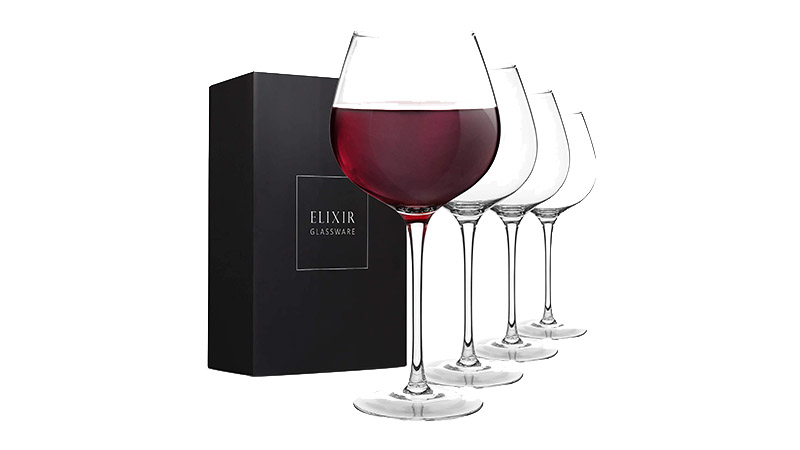 38. Chiara Rotating Wine Holder
Too many wine bottles and not enough space to store them Then this rotating wine holder is the best choice for a new home. This is handcrafted from tropical hardwood, with a handpainted finish – its rounded shape is unique and would make for a great addition to any bar. Simply spin for a new bottle of their choice!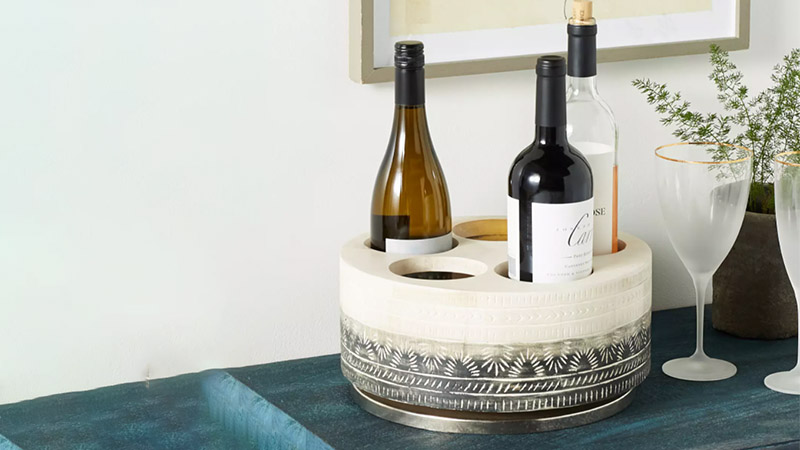 39. Echo (4th Gen)
As one of the leading home automation devices, the fourth edition of the Echo will make any new resident happy. You can control lighting, set alarms, play music, and create a shopping list all in one place. It's easy to set up, and you can control it with your phone, too.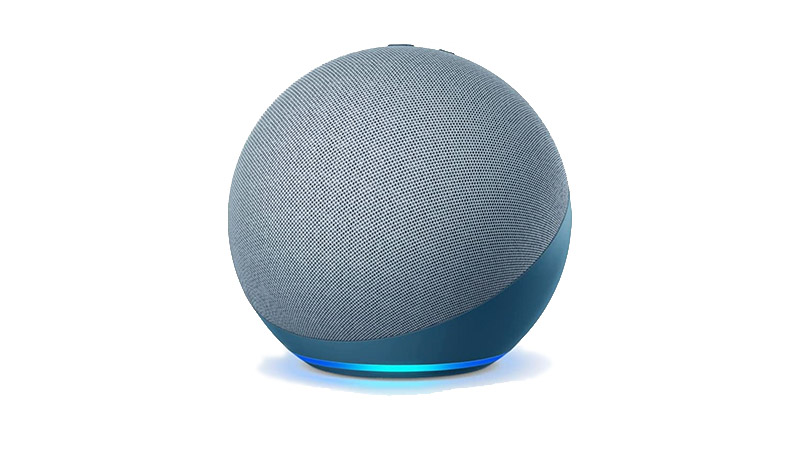 40. Acaciawood Cake Dome with Lid
If your friend or family member loves making cakes but has no way to store them, then this cake dome is an excellent choice. Crafted from Acacia wood, it has an elevated design that keeps the dessert safe from other food, and protected from the elements, thanks to its glass dome.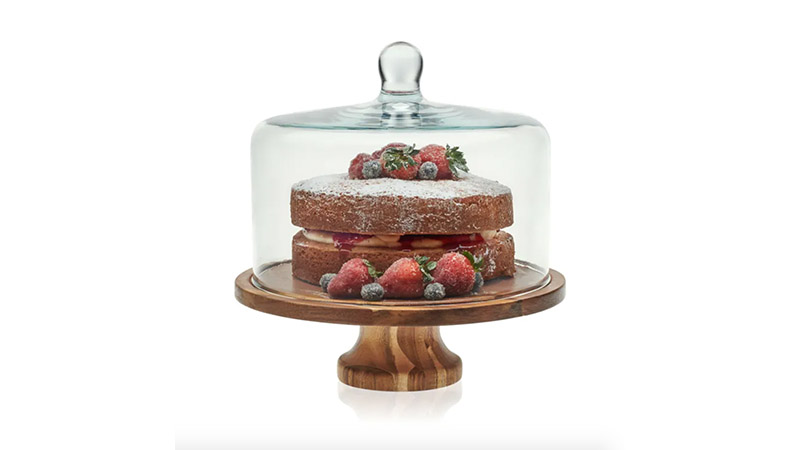 41. Luxe Terry Robe
Offer them luxury every time they step out of the shower – this bathrobe exudes elegance and sophistication. It has a tie waist for a secure hold and is made from terry toweling. This will keep them dry and snug – plus it comes in a range of different sizes, so you can find the perfect fit for anyone.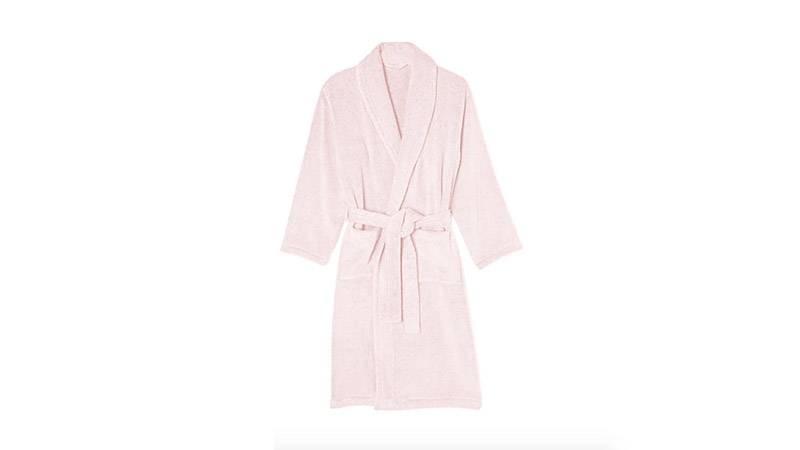 42. Luxury Bathtub Caddy
Make bath time the most relaxing ever with this genius caddy. Here you can hold a book, candles, a cheeky glass of wine, and even some flowers (if they're feeling extra fancy!). It is placed across the width of a bathtub and comes with an extra soap dish that matches the aesthetic perfectly.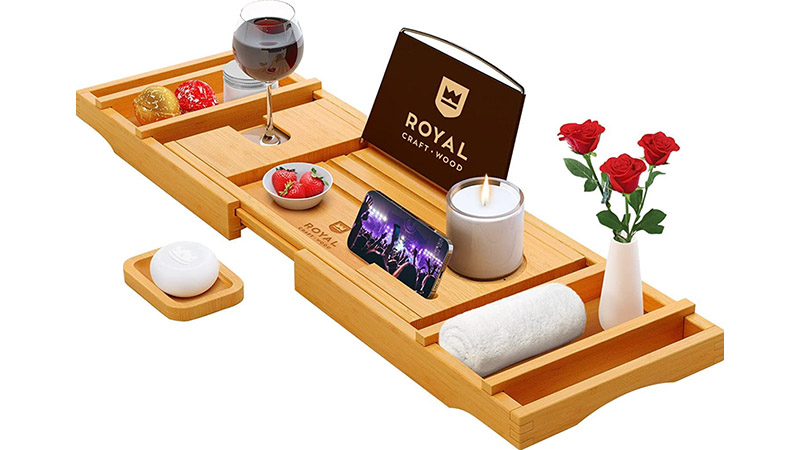 43. À La Rose Scented Candle
There's nothing like a beautifully-scented home, so this candle is a fantastic choice for a housewarming gift. It has notes of rose, specifically Grasse and Damascena, which hail from Bulgaria. It gives off a feminine, musky and floral scent that many will find inviting and comfortable to enjoy.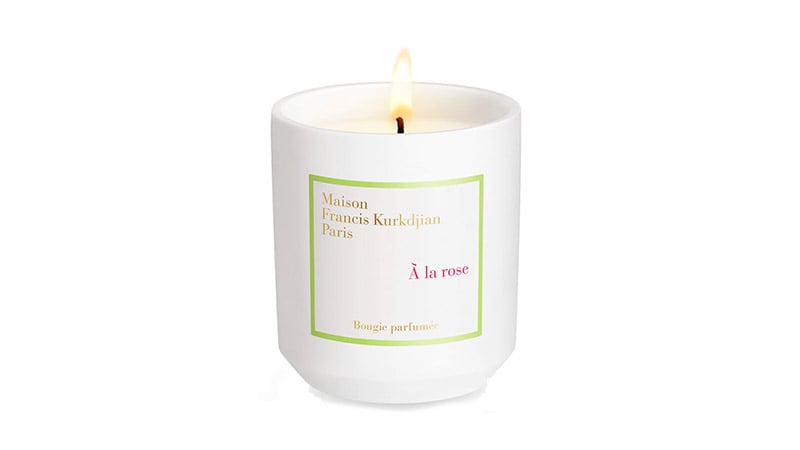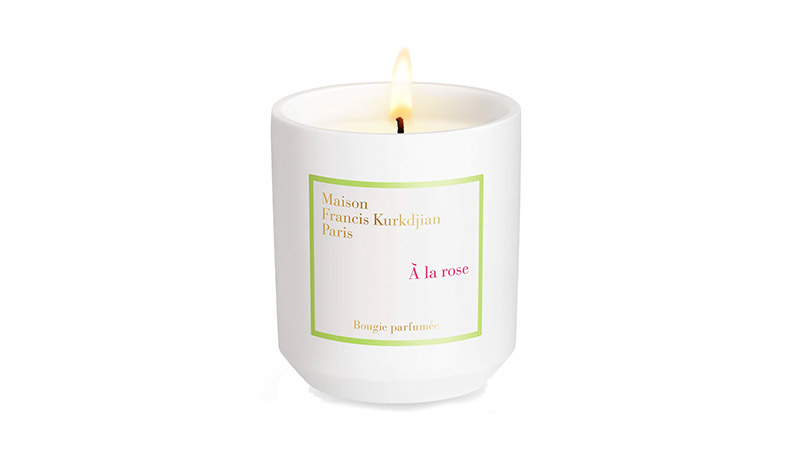 44. Himalayan Salt Lamp
Many cite that Himalayan salt lamps are beneficial for your health. Even if this isn't true. they make for beautiful decor. in someone's home. As the name suggests, they're crafted from salt found only in Pakistan, which may have therapeutic properties. Their unique shape and light are sure to enhance the atmosphere of the space.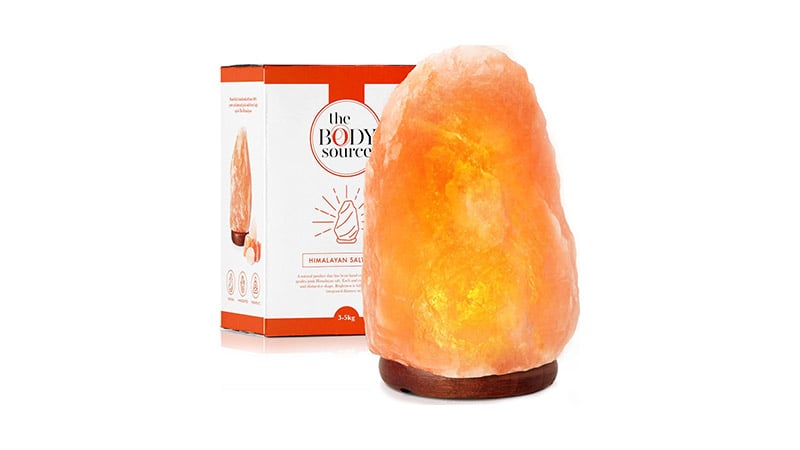 45. Farmhouse Pottery Beehive Honey Pot and Honey Gift Set
All good pantries need some delicious honey to elevate the flavor of breakfast or a midnight snack. This pack from Farmhouse Pottery includes Vermont apiary honey and a cute little pot to match. Place it in the pantry or show it off on the kitchen bench. They'll be buzzing when they see this gift!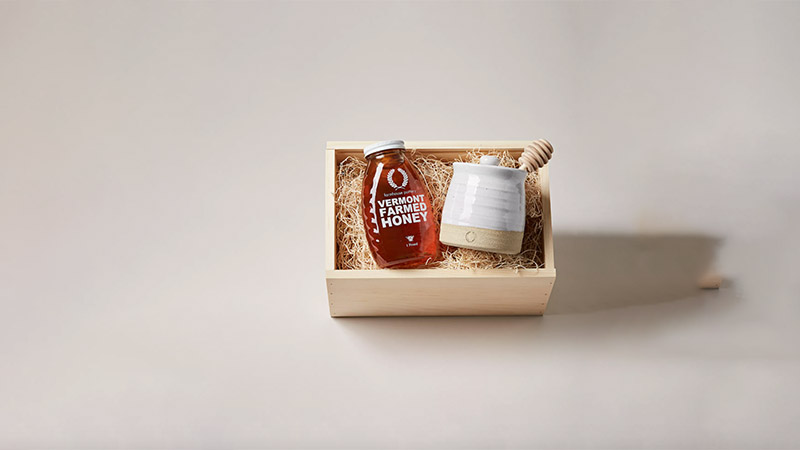 46. LIFVER Drink Coasters with Holder
Protecting furniture from drink stains doesn't have to be a challenge, thanks to these coasters. They're complete with a marble surface for style and protection and are super water-absorbent to stop any spills along the way. Once the user is done with the coasters, stack them up in the cute rust-resistant holder!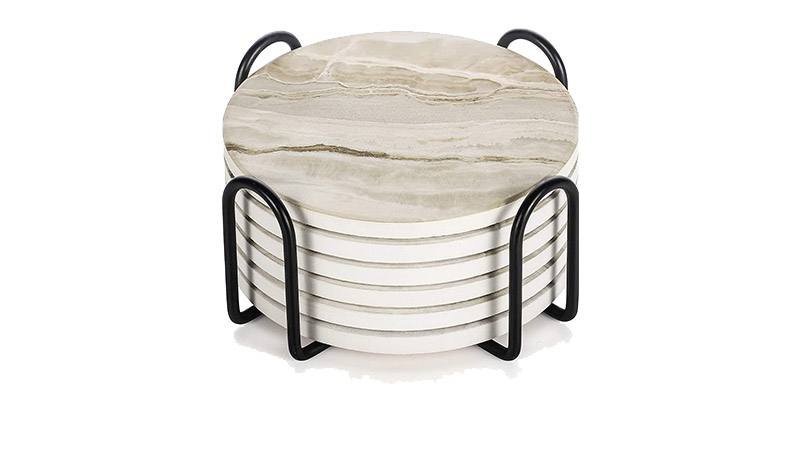 47. Masterclass
Does your friend or a family member have everything already in their new home? Then give them the gift of education with a Masterclass gift card! Here, they can learn some of the best tips from leaders in each industry. From acting lessons with Natalie Portman to cooking tips from Gordon Ramsay, they'll come away smarter than before.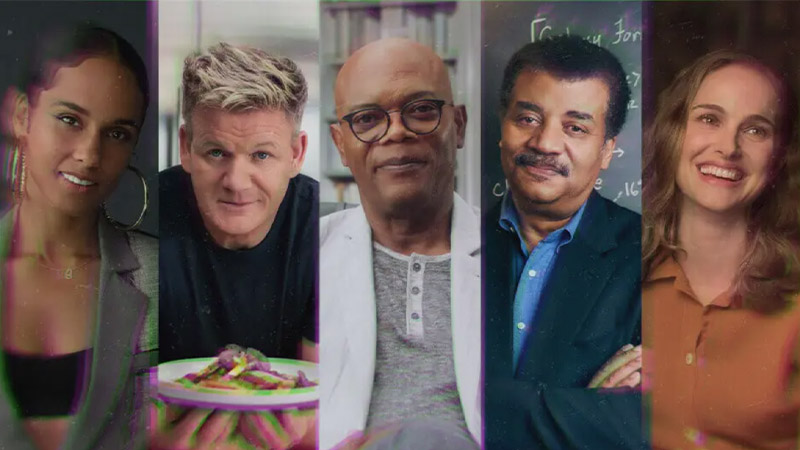 48. Rhea Dishcloths, Set of 4
Say goodbye to spills and mess in the kitchen with this set of four dish towels. Available in a range of colors, these cotton tea towels will keep the cooking space clean tidy without fuss. Crafted from cotton, they're absorbent and stylish – the perfect housewarming gift for the person who has everything!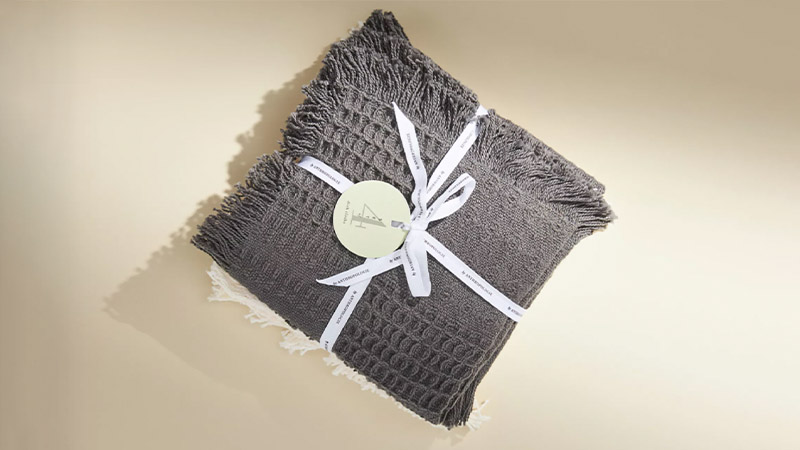 49. Rose Noire Room Spray & Candle Gift Set
You can't go wrong with a delicious fragrance for a housewarming gift! This Rose Noire room spray instantly makes any room of the house smell better, be it the laundry, bathroom, or living room. You can also light the candle for a long-lasting scent throughout the space. Plus, it's gift-wrapped – what more could you want?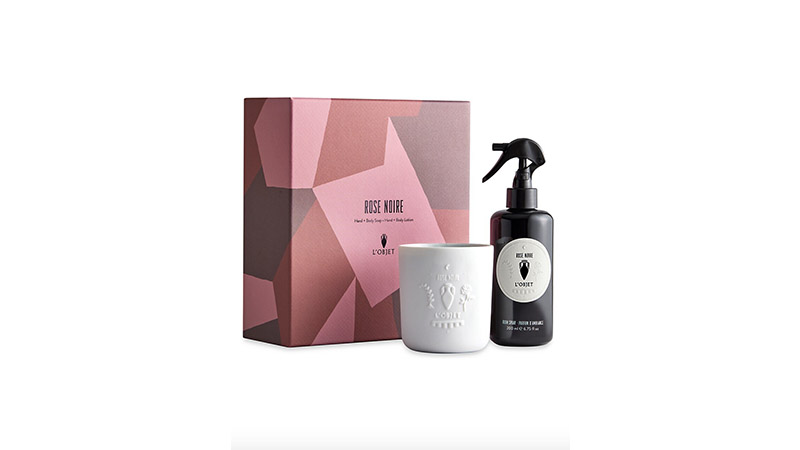 50. eufy Security Solo IndoorCam
Keep your loved ones in control of their surroundings with this handy security camera. With Wi-Fi, pet AI and voice control, they can see exactly what is happening from anywhere. With sensors to see if it's a person or pet, this device only records what is important. Plus, the user can interact with their furry friend when not in the house!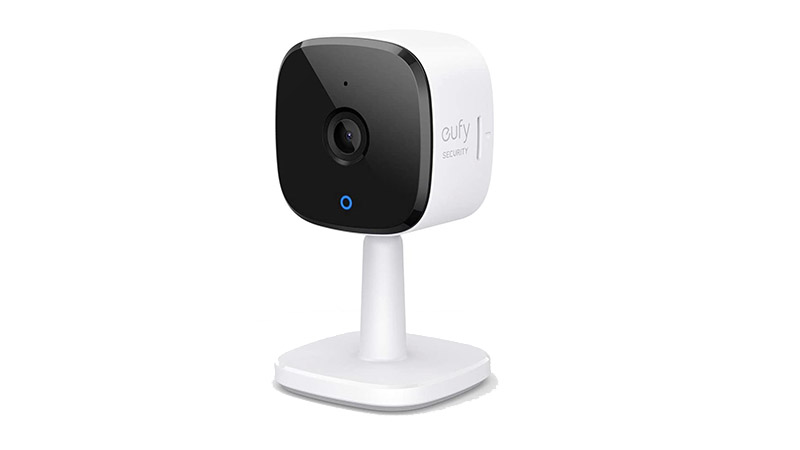 51. August Wi-Fi, (4th Generation) Smart Lock
Safety is key with this lock, literally. Using Wi-Fi, this is state-of-the-art security system that keeps the house safe and secure. Unlock the front door using your phone, and make sure it's always secure even on holiday. What's more, you can even unlock it with your voice – the future is here!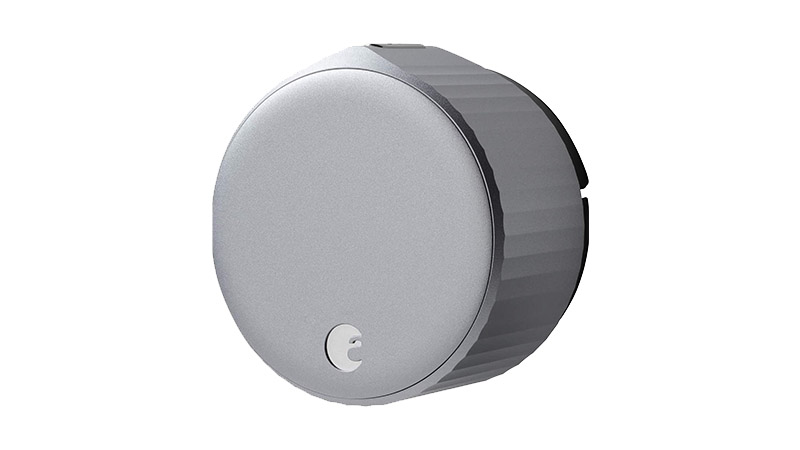 52. Old Havana Mugs, Set of 4
Want to give them a housewarming gift that is unique and they'll never forget? Then this set of Old Havana mugs is a perfect choice. Available in a wide range of colors, you can pick something that suits their decor and will stand the test of time. The large bowl size can hold any beverage – they'll be drinking in style!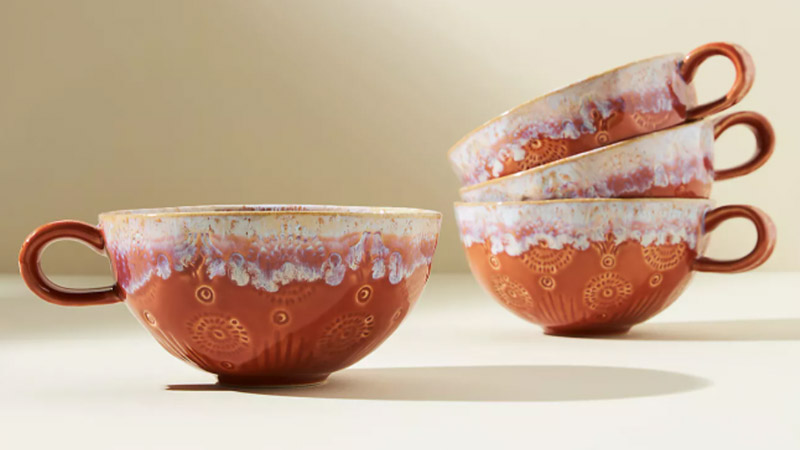 53. Bath Bombs Ultra Lux Gift Set
Nothing says luxury during bath time like a bath bomb! These fizzy delights are a great way to spice up a regular wash, and they can be used any time. Saved for a special occasion or once a week, they soften the skin and add some color and pizzazz to the water.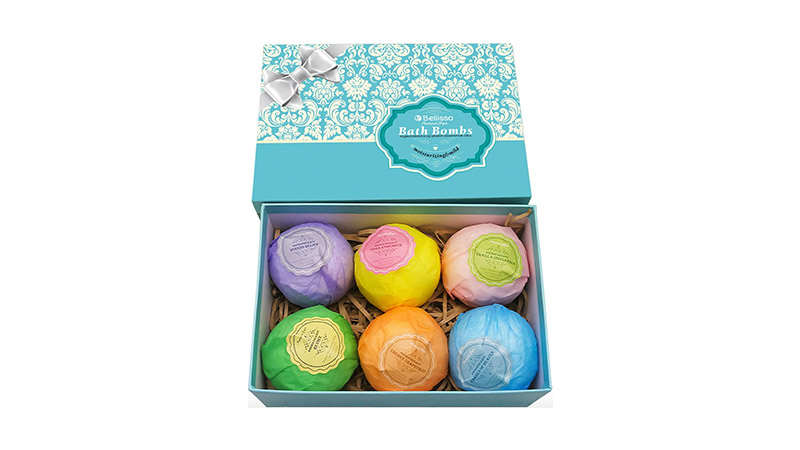 54. Royal Check Shower Curtain
Say goodbye to the regular old shower curtain, this one will knock all others out of the park. With a royal check and blue color scheme, it matches many different bathroom aesthetics and is timeless in design. Simply add it to a standard rod and voila – a bathroom makeover in a single step! This is also an excellent choice for renters.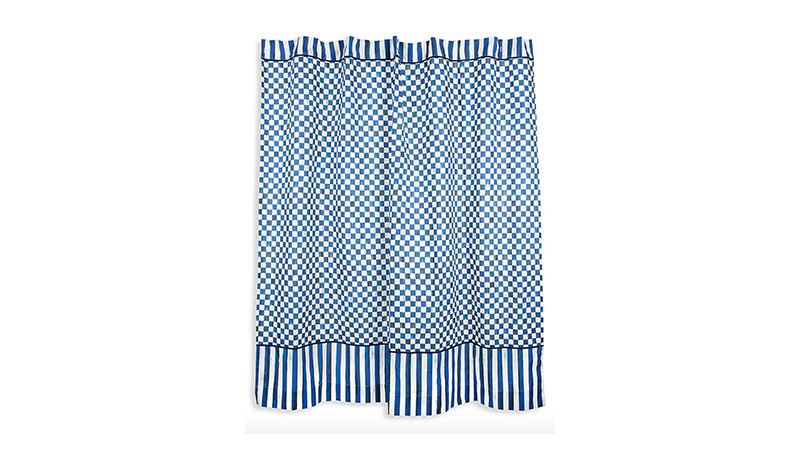 55. Tea from Around the World Set
Does your friend love their tea? This set from around the world will knock their socks off! This set includes flavors from all over the world, packed in tubes that can make a 6-8 cup pot. They'll be transported from one country to the next with every brew, and they don't even have to leave their new house!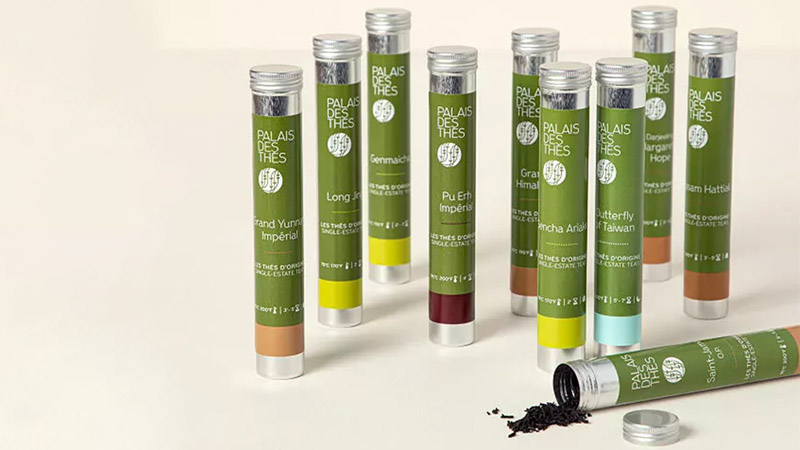 56. Utensil Draining Caddy
In many apartments and houses, storage can be an issue. For those who are renting, it's not possible to add new cupboards, but this draining caddy is a great alternative. After washing, place the utensils in this handy bowl, where they will drip dry and keep upright for optimum accessibility. The handcrafted stoneware is made in Texas – every item will be unique.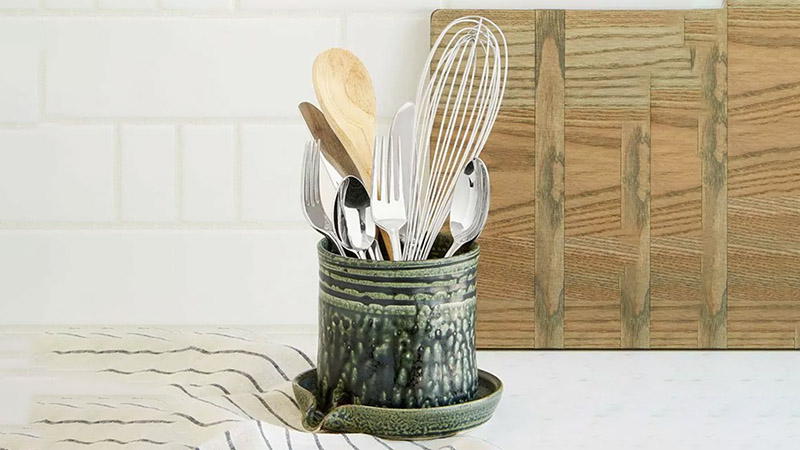 57. Pure Coco Coir Doormat
A fun doormat is a great way to show self-expression without going overboard. Let your loved ones welcome new guests in a fun way, with this doormat. This heavy-duty and low-maintenance gift will stop dirt and grime from entering the building and offers a cute touch to any new home.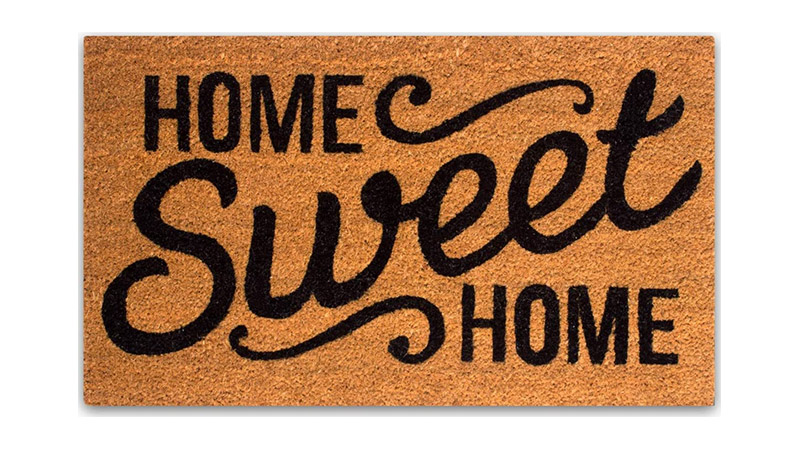 58. Cottage Egg Crate
For the baker, breakfast lover, or egg fanatic, this crate is sure to make them smile. A quirky and thoughtful gift, it is a handcrafted speckled ceramic crate that can hold up to 12 eggs. Whether they're fresh, boiled or in the fridge, it's a great choice for the passionate cook!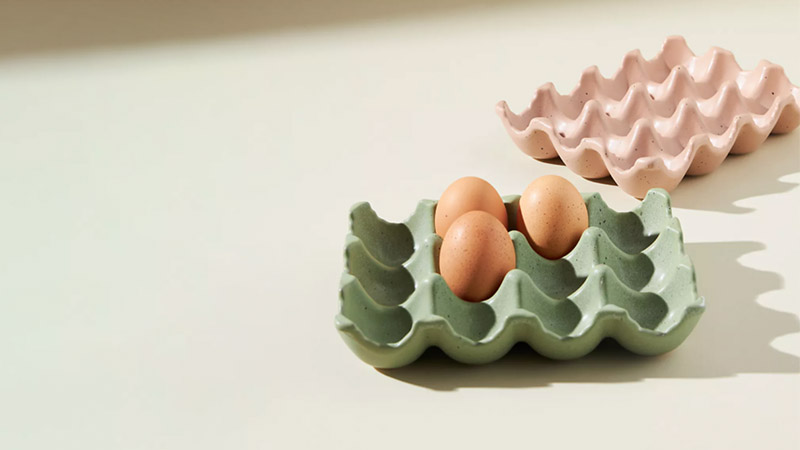 59. Upcycled Rainbow Serving Board
Charcuterie boards never looked so good! A classic housewarming gift, this serving board isn't just pretty, it's unique, too! This stunning kitchen essential features cherry wood, maple, or walnut – it also features upcycled skateboard in the middle. The colorful line in this eclectic item will make any skater's heart happy, and give them a reason to serve up a great platter.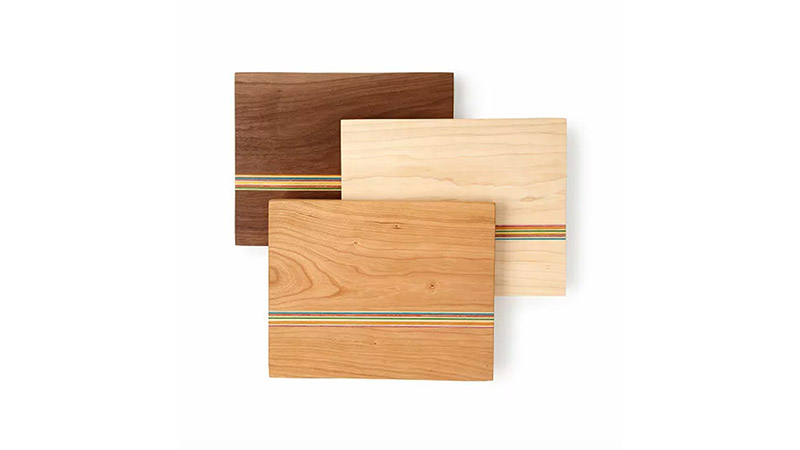 60. Half Baked Harvest Super Simple Cookbook
For those who are racking their brains for a great housewarming gift, look no further than this cookbook. Filled with simple but delicious recipes, the receiver will have endless dish ideas with every flip. They will want to cook everything available in this delicious recipe book – make sure they invite you over for a dinner party!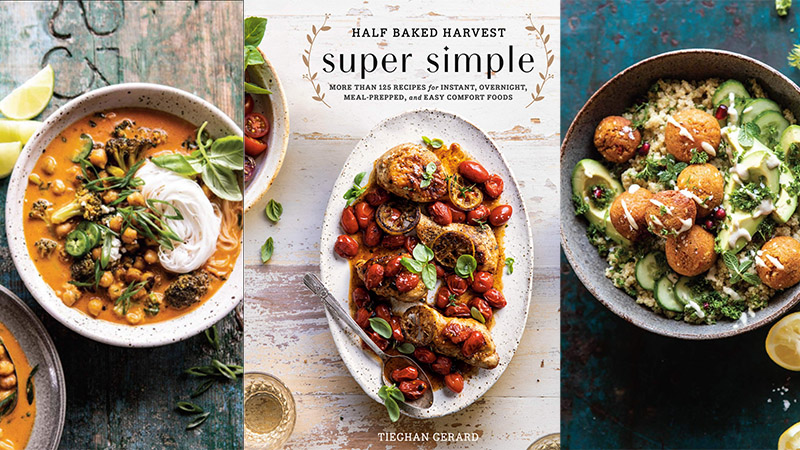 61. WÜSTHOF Gourmet 7-Piece Knife Block Set
Is a kitchen really complete without a knife block? This seven-piece set features everything a budding chef or cooking lover requires, plus a handy set of scissors to chop herbs along the way. Each knife is super sharp, crafted with high carbon stainless steel, and laser cut to perfection.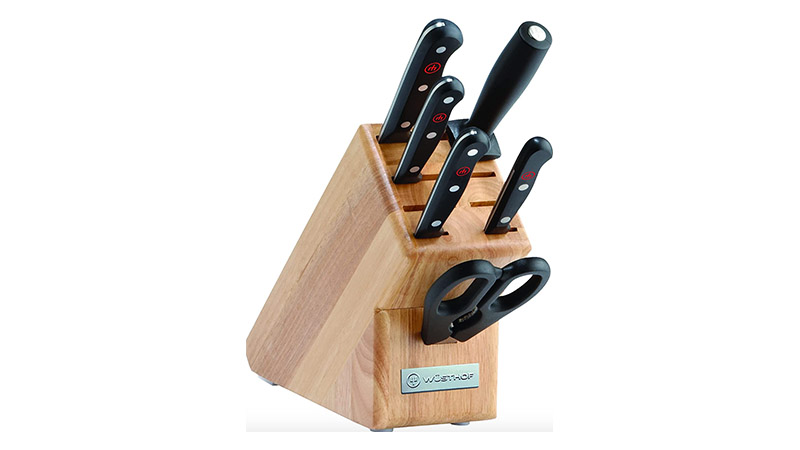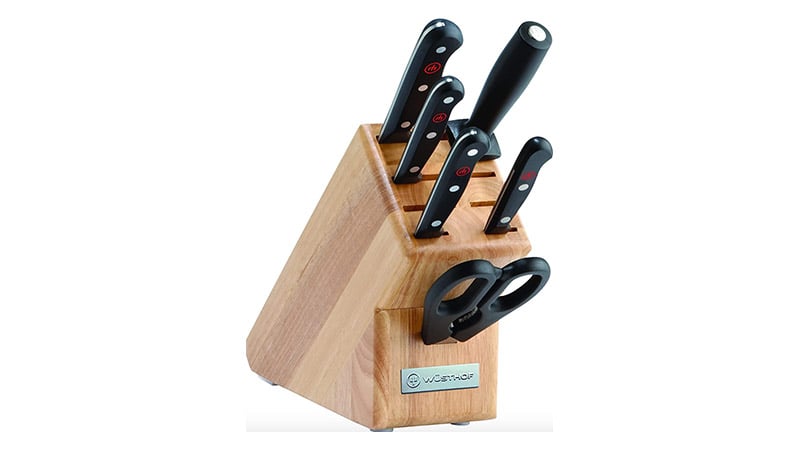 62. Always Pan
Saving space in the kitchen is no easy feat, but with this Always Pan, they can say goodbye to traditional eight-piece sets. This acts as a saute, steamer, skillet, and frypan all in one. It is non-stick and comes with a spoon rest and spatula, so they can cook up a storm without hesitation. It's available in several colors, too!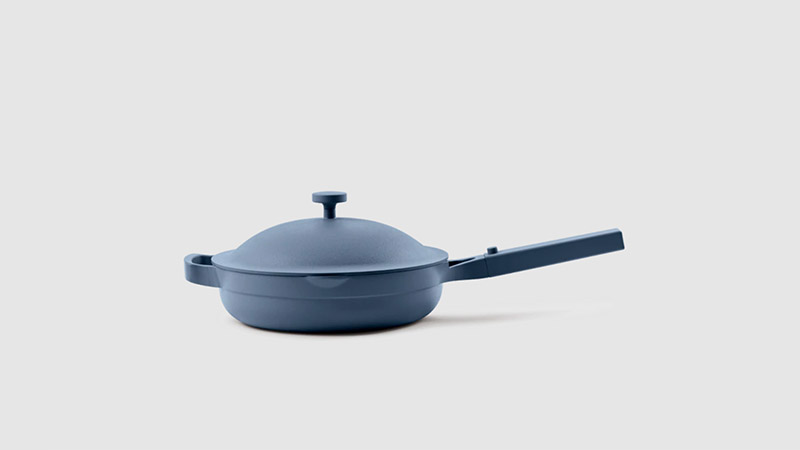 63. Aesop The Mentor Pack
A fancy bathroom without Aesop is just a bathroom. This face cleansing set will instantly create a fancy space and will give users a feeling of spa-like luxury. The brand is renowned for its delicious scents, and this kit is no exception. Expect soft skin and brightened complexion in an instance.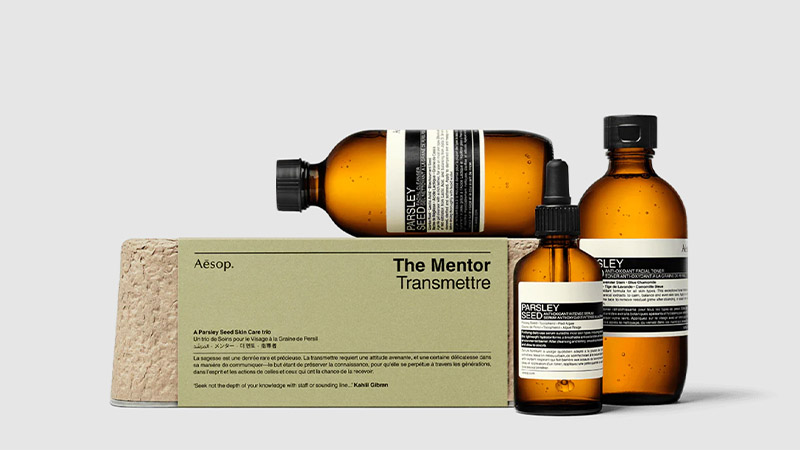 64. 2 Pack Kitchen Cooking Aprons
Does the new resident of this home love to cook but always gets themselves dirty while in the kitchen or at the BBQ? Say goodbye to mess with this set of cooking aprons. Inspired by chefs worldwide, it features stylish stripes and a large pocket for holding utensils. The adjustable strap at the top means it can fit anyone!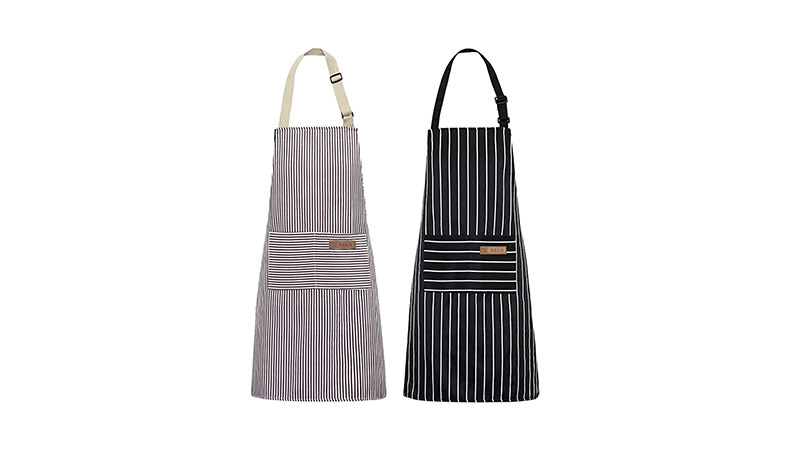 65. Set of 5 Wooden Spoons
From sauteing a dish to crafting the perfect soup every new home requires a set of wooden spoons. This luxurious gift features five different styles, including a spatula, fork, corner scraper, serving spoon, and slotted spatula. Each also features a stylish white bottom for a luxurious feel and can be hand washed.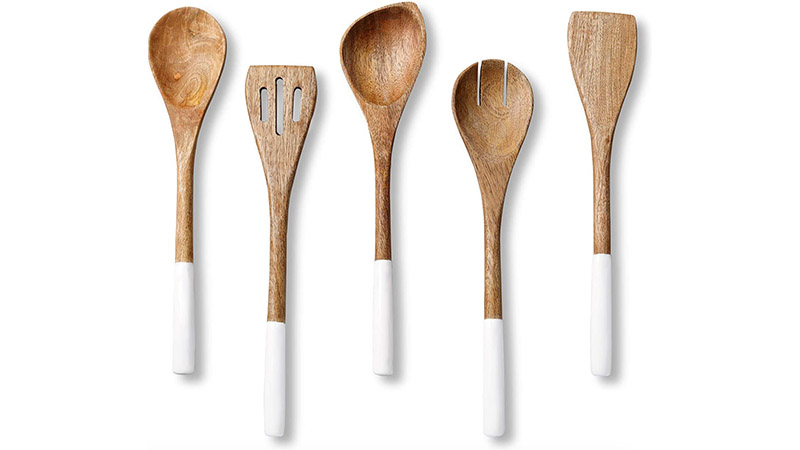 66. Makeup Mirror Vanity Mirror with Lights
Say goodbye to harsh overhead lighting and hello to Hollywood glamor with this vanity mirror. The perfect gift for the person who takes pride in their appearance – it has three sides for full views of the face. Plus, the soft lighting is perfect for makeup application in any bathroom setting.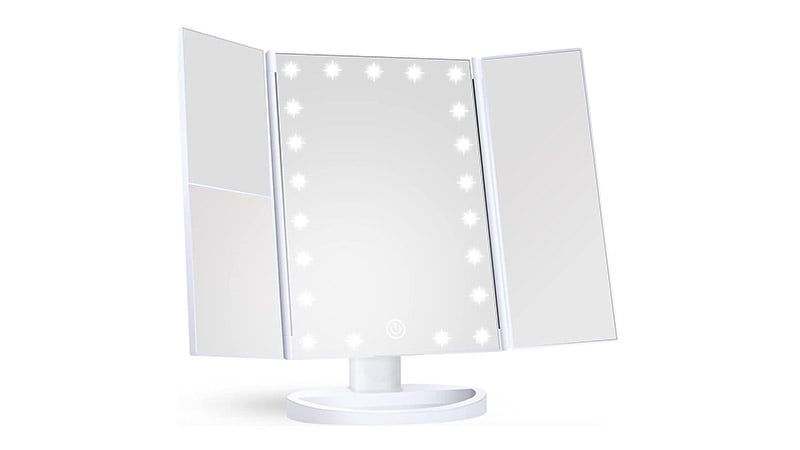 Housewarming Gifts FAQs
What are traditional housewarming gifts?
Traditionally, people give cutting boards and cheese knives as housewarming gifts. Other popular choices include bottles of wine or champagne, and salt and pepper shakers, which represent blessings in a new home.  
What do you give for a housewarming gift?
This depends on the person you are giving the gift to. If you know them well, give them something that you know they'll love, such as a piece of artwork, a personalized item, or a pot plant. However, if you don't know them well, opt for a gift they will likely use, such as tea towels, or a cocktail shaker. 
What are some housewarming gifts for couples?
A great housewarming gift for a couple is something they are likely to use together. This can be a set of knives for cooking dates, a new set of towels, or even a card game that they can play together. 
What is a good housewarming gift?
There are many good housewarming gifts, but the best ones are something that people can actually use. This includes knives, glasses, towels, or cheese knives. It's best to avoid items such as decor if you don't know their preferred style or aesthetic. 
What do you bring as a gift to a housewarming party?
For a housewarming party, you can't go wrong with a great bottle of wine and some glasses to drink them. Other great options include scented candles, plants, or a cocktail set. 
What are some good personalized housewarming gifts?
For a personalized touch, why not get yourself a mug with their name on it, a piece of wall art, a pet portrait, or a pillow with their likeness? There are many places to get something personalized, such as Etsy or Uncommon Goods.
What is the best gift for a housewarming for someone who is renting?
When someone is renting, they need to be sure not to damage the walls or change anything too dramatically. So when choosing a gift, make sure it's something portable and won't do any harm to the building. This includes a candle, shower curtains, a chessboard, or a set of knives. 
SUBSCRIBE TO OUR NEWSLETTER
Subscribe to our mailing list and get interesting stuff and updates to your email inbox.