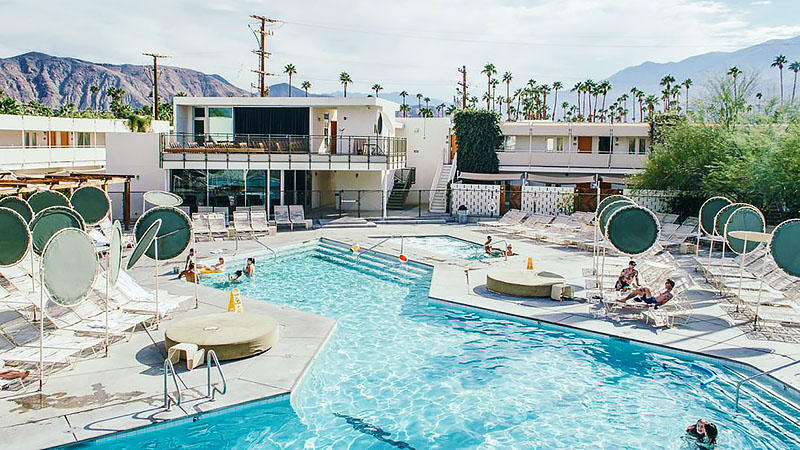 If you're on your way to sunny southern California, there are plenty of places to see and things to do. From checking out the Hollywood Hills to having a splash in Malibu, you can enjoy this state all-year-round. Perfect for the days where you want to catch up on your tan, take up golfing or even go for a horseback ride, this holiday spot has it all. For those who are planning their next trip, here are the ten best hotels to stay in Southern California.
1. Beverly Hills Hotel – Beverly Hills
Enjoy the beauty of the golden age of Hollywood at the Beverly Hills Hotel. For more than a century, this iconic spot offers secluded bungalows, international signature dining, vintage glamour and a twist of modern luxury. Take a dip in the pool, walk through the endless gardens – the Pink Palace with its signature palm print and stellar heritage is the perfect place to be when you visit California.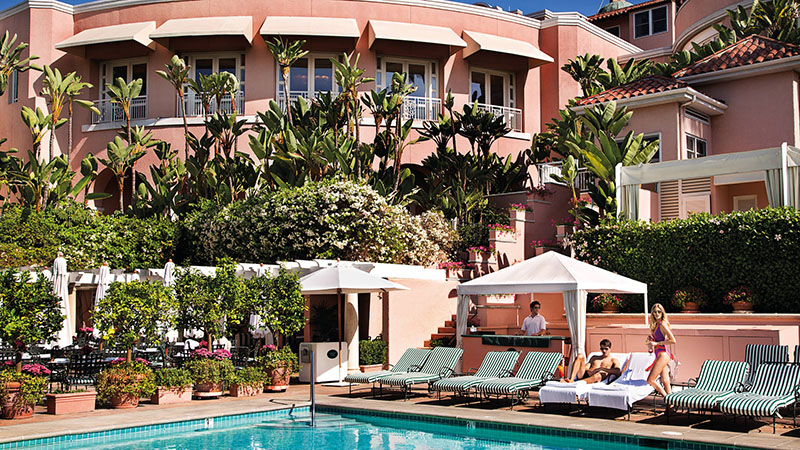 2. Malibu Beach Inn – Malibu
Take the edge off at the Malibu Beach Inn. Situated on the coats of the Billionaire's Beach, this opulent hotel is an exquisite place to stay for a holiday. You can enjoy an incredible spa experience and locally sourced food and cocktails on the Carbon Beach Club's terrace. There is also free access to a fully equipped gym across the road. If you're a fan of art, you'll love the Mani Brother's revered collection of curated artwork.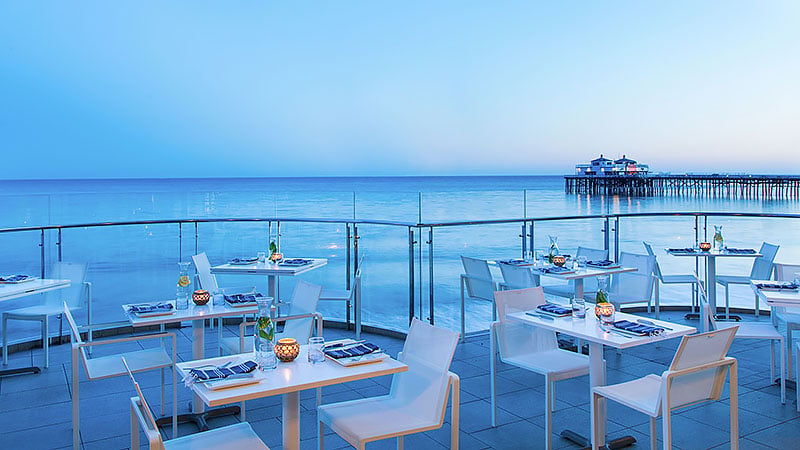 2. The London West Hollywood – Beverly Hills
Enjoy a tranquil and relaxing escape from the world at the London West Hollywood. Located in Beverly Hills, the hotel offers a guest-only rooftop pool overlooking Hollywood Hills and beyond. It's complete with Saturday high tea and is only a short walk from the Beverly Centre and Sunset Strip.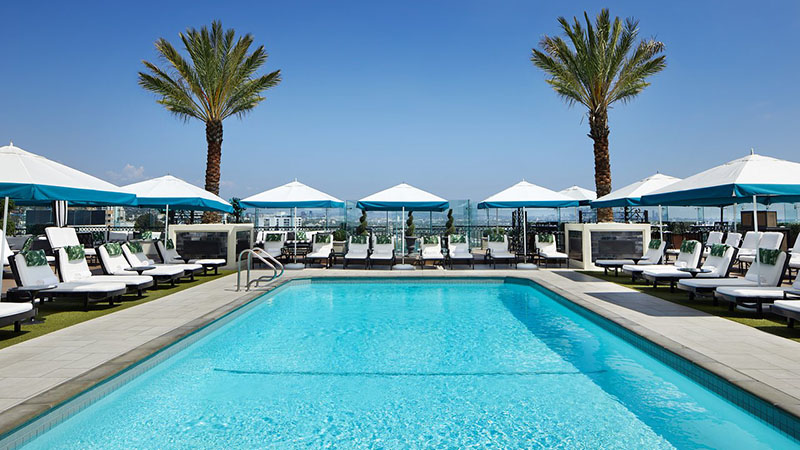 4. The Ritz-Carlton, Laguna Niguel – Laguna Beach
Make some memories that you will never forget at the Ritz Carlton in Laguna Beach. Surrounded by beautiful beaches and lights, you'll feel like you're in paradise as soon as you arrive. Indulge at the spa or take a walk by the ocean – it's an excellent spot for a family vacation or a getaway with your partner. Once you stay here, you'll never want to leave!
BOOK: The Ritz-Carlton, Laguna Niguel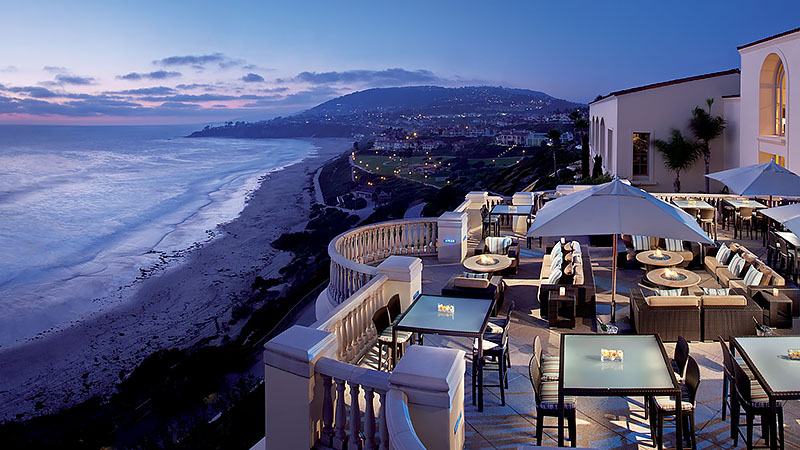 5. Monarch Beach Resort – Dana Point
Feel like royalty during your next holiday at the Monarch Resort. Located by the beach in Orange County, you can enjoy pristine golf courses and the dreamy Pacific ocean from your window. Treat yourself at its restaurant – voted #1 in the OC. Whether you prefer lounging by the pool or trying delicious foods, you can do it all in one location.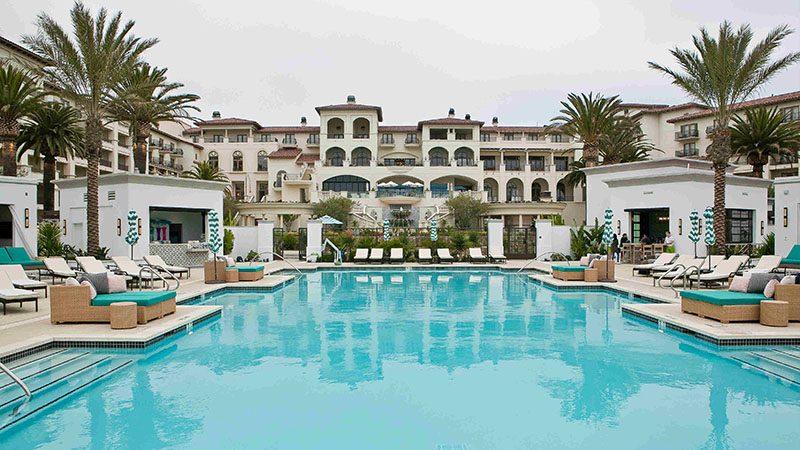 6. Terranea Resort – Rancho Palos Verdes
For those who are after an escape from the hustle and bustle of city life, you can't go past this hidden gem. The Terranea Resort is tucked away across 102 acres, where you can indulge in a four-diamond experience. From the spa to the fitness center, there's nothing quite like this relaxation retreat. This location is a sight to be seen, so don't miss the opportunity to have a holiday of a lifetime at this magical spot.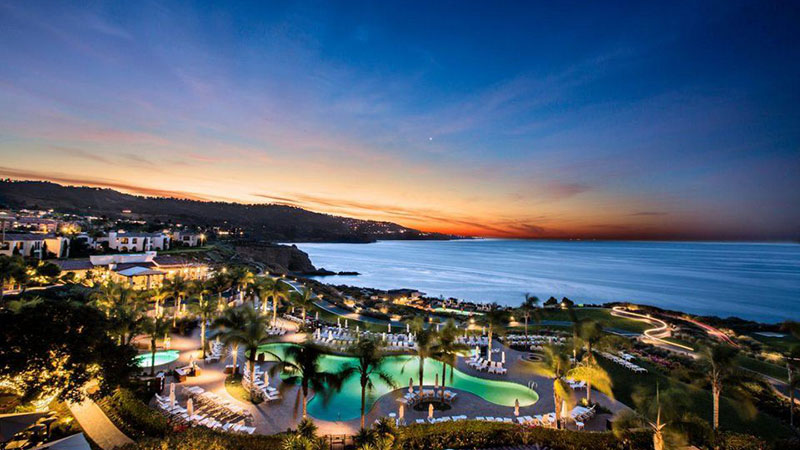 7. Ace Hotel & Swim Club, Palm Springs
Join the A-list and have a vacation, unlike anything else at the Ace Hotel and Swim Club. Famous for its illustrious pool and luxurious organic spa, the rooms offer a vintage flavor with a modern twist. Bring your puppy along with you on your vacation – this is dog-friendly and is perfect for couples and families. This delightful location is so stunning that the experience will stay with you forever.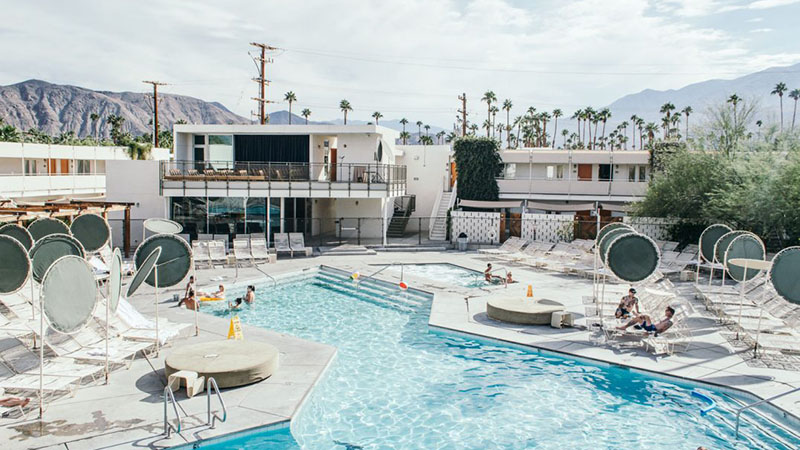 8. The Langham Huntington Hotel – Pasadena
If you're after an extraordinary place to stay, look no further than the Langham. Featuring a rich history and elegantly designed rooms, space is intended to reflect the beauty of its surrounding area. Complete with a wellness area, pool and stunning Pasadena scenery, you'd be hard-pressed finding a more charming spot to stay.
BOOK: The Langham Huntington Hotel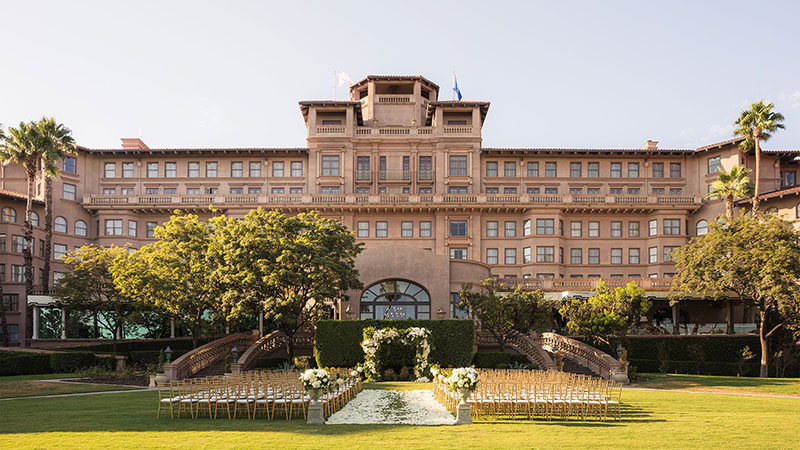 9. Rancho Valencia – Rancho Santa Fe
Take relaxation to the next level at Rancho Valencia. With a five-diamond rating, it's considered one of the best hotels in the entire state. Serving the perfect backdrop of Santa Fe, you can enjoy a glass of wine on the patio or indulge by the pool. Exceed your own expectations with the delicious meals on offer and treat yourself to pilates, yoga and spa treatments within its wellness center. The moment you check in to this luxurious escape, you'll consider it your second home.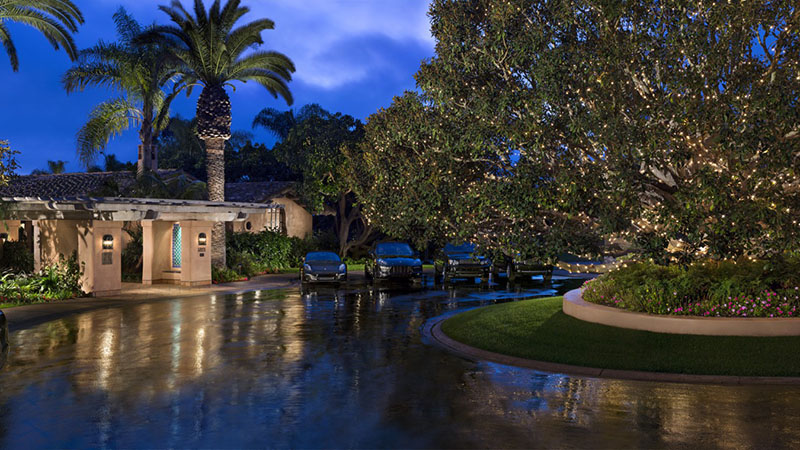 10. Fairmont Grand Del Mar – San Diego
Take a trip to the Mediterranean while in California at the Fairmont Grand Del Mar. With four sparkling pools, pristine golf green, horseback riding trails, and exquisite dining, you'll wish you'd come here sooner. Enhance your fitness levels at its tennis courts, fitness classes, and yoga. If you prefer to have a party while you vacation, enjoy the bedazzling nightlife the hotel has to offer. This escape has everything you need – why go anywhere else?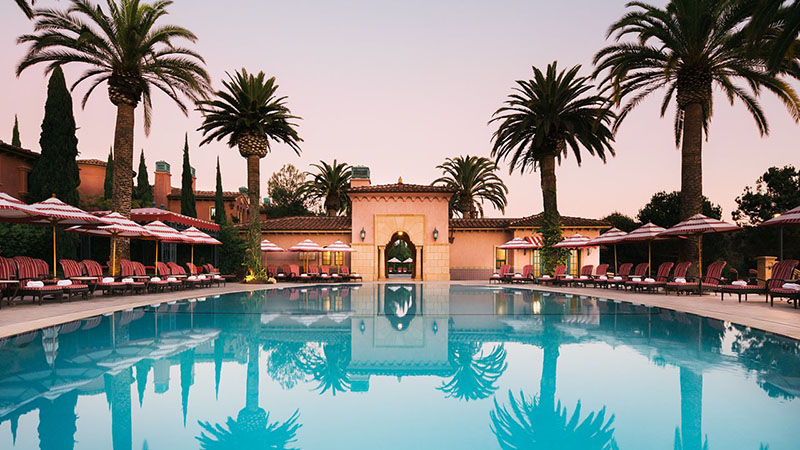 SUBSCRIBE TO OUR NEWSLETTER
Subscribe to our mailing list and get interesting stuff and updates to your email inbox.