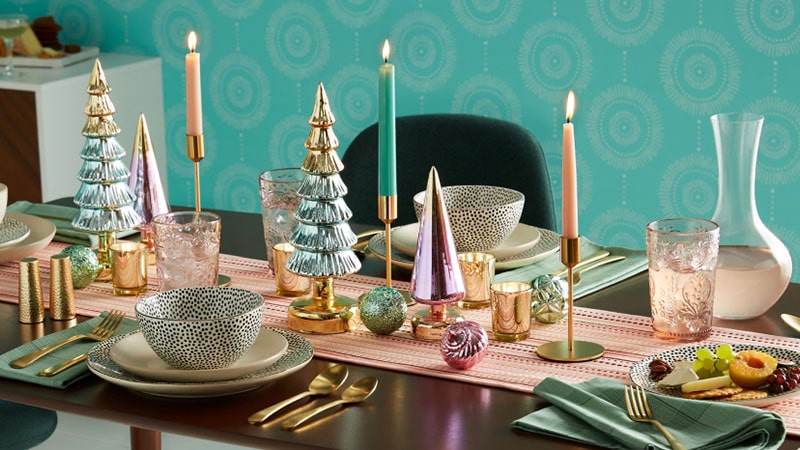 This post was sponsored by Walmart
With summer over, it's time to start thinking about the holidays. Fall brings with it pumpkin spice and spooky season, followed by Thanksgiving, Hanukkah, and Christmas as the snow begins to fall in many places. As such, there's plenty of opportunities to bring some holiday cheer to your home with decorations and homewares. Walmart Home is one of the best places to shop for festive inspiration. It has a vast range of products at great value prices. You'll be able to stock up on Halloween crating supplies or even make your own costume. Plus, there are all the Christmas decorations for every room in your house, with a fun, retro-pop twist. Of course, it's also got plenty of gift ideas for everyone on your list, so you've got the perfect presents to go under the tree on Christmas morning.
Holiday Craft Ideas
Enjoying a "crafternoon" with your kids (or by yourself) is a fun way to pass the time, get the creative juices flowing, and let imagination run wild. Fall is the perfect time to break out the paints and DIY supplies, as the weather cools down and you're looking for warm, inside activities. Bring the oranges and yellows of fall into your house with beautiful florals, or embrace Halloween with some spooky decorations and costumes.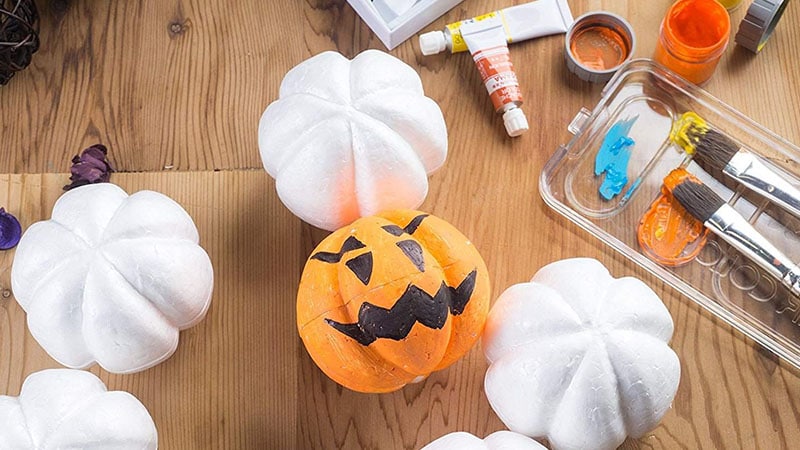 Fall Crafting
As the weather cools and the leaves change from vibrant greens to warm reds, oranges, and yellows, you can also embrace nature's transition in your home with fall decor. A wreath is a simple and effective idea that works for both your front door and elsewhere in the house. Choose from a range of beautiful premade designs, or get crafty and create your own. All you need is a wreath frame and your choice of artificial fall flowers and greenery. Then you can custom design a look that perfectly suits the rest of your decor. Alternatively, other floral arrangements are also great for bringing a touch of nature inside.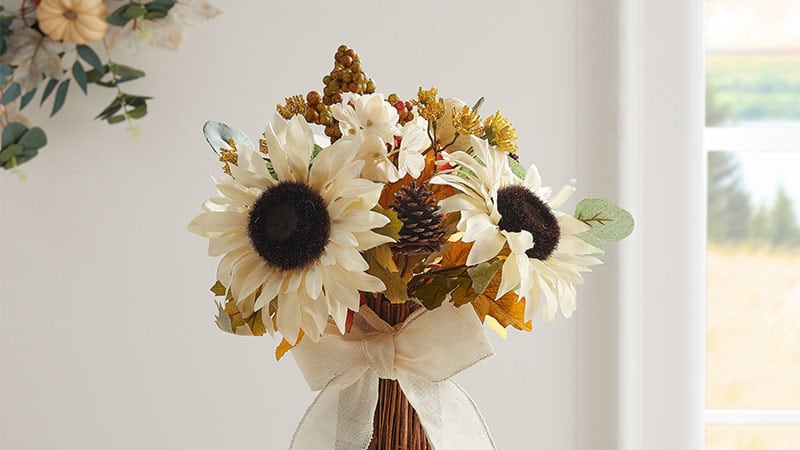 SHOP NOW
Spooky Season Crafting
Feel the magic and mystery in the air as Halloween approaches! Spooky season is an excellent theme for craft activities, as there's no limit on what kind of monsters, ghouls, mermaids, or other mystical beings you can create. Walmart has thousands of crafting ideas that will keep everyone, both young and old, occupied for hours. Create your own creepy creatures with googly eyes and fuzzy fur, or make safe and easy jack-0-lantern pumpkin sculptures with sticker faces. Harry Potter fans will love making their favorite characters with fuse beads, then becoming a potions master as you mix up some DIY Monster slime that's just like the troll bogeys from the first movie.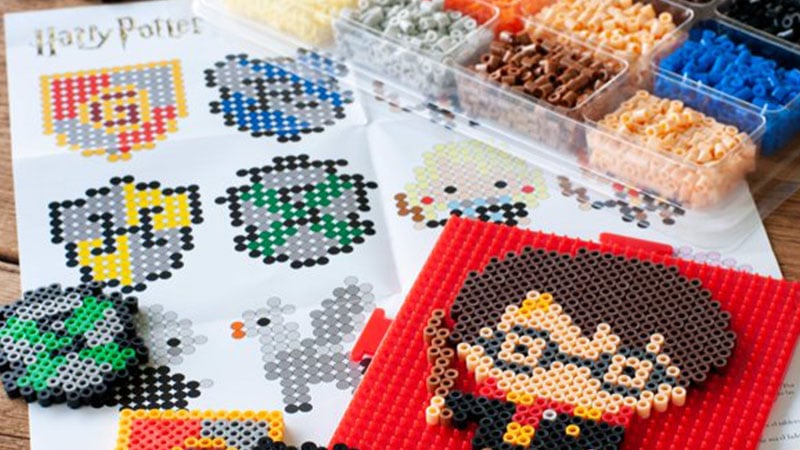 SHOP NOW
DIY Halloween Costumes
Trick or Treat with the best costume on the street when you make it yourself. DIY your dream costume with an easy-to-use sewing machine, including ones that are ideal for beginners. Then choose from dozens of sewing patterns, Halloween-themed fabrics, and spooky accessories. Of course, you can also shop for essentials like scissors, needles, thread, ribbon, fabric dye, cutting mats, velcro, and buttons. Plus, once you've mastered the Halloween outfit, you can branch out and start making your own clothes or delving deeper into the world of cosplay, which takes costumes and crafting to a whole other level.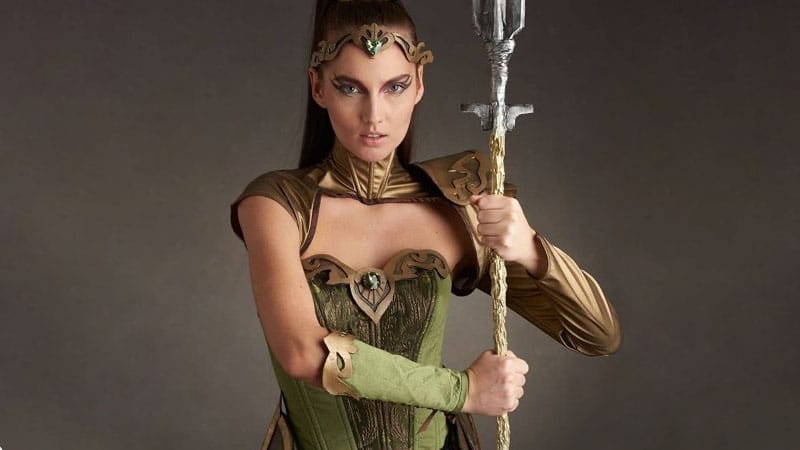 SHOP NOW
Holiday Home Decor
Spread some festive cheer in your home with a Retro Pop Holiday house makeover. You'll be sure to get into the merry spirit with decor and accessories that invoke heart-warming feelings of nostalgia and optimism. Plus, it's a great alternative to the traditional red and green combination. Look for sweet pastels like pink and sage, accompanied by fresh whites, accents of gold, and pops of red to anchor the look. Among the range, you'll find ideas for all areas of your house, including the entryway, dining room, living room, and even guest bedroom for when friends and family stay the night.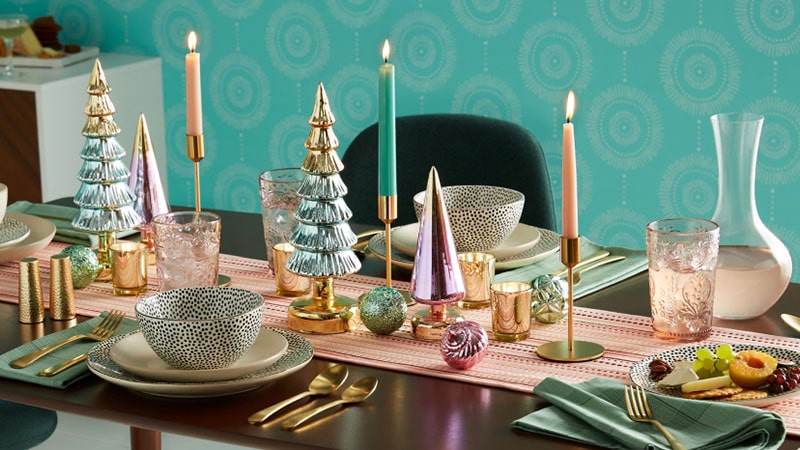 Entryway
The entryway is the first taste of holiday cheer your guests will have when they enter your home. As such, you want to make a statement. The great thing about entryways is that they're flexible spaces. If you have a wide area, why not adorn a sideboard or buffet with festive trinkets. Opt for things like a nutcracker, small glass Christmas trees, or even a snow globe or two, in fun, pastels shades for a retro pop take on traditional decorations. This is also an excellent place from which to serve arrival drinks if you're hosting a holiday party. For narrower halls hang a themed print or brightly colored bauble wreath, accompanied by a beautiful garland with sparkling lights. Of course, you can also spread some festive cheer before anyone walks through the door with a playful doormat and other decorations.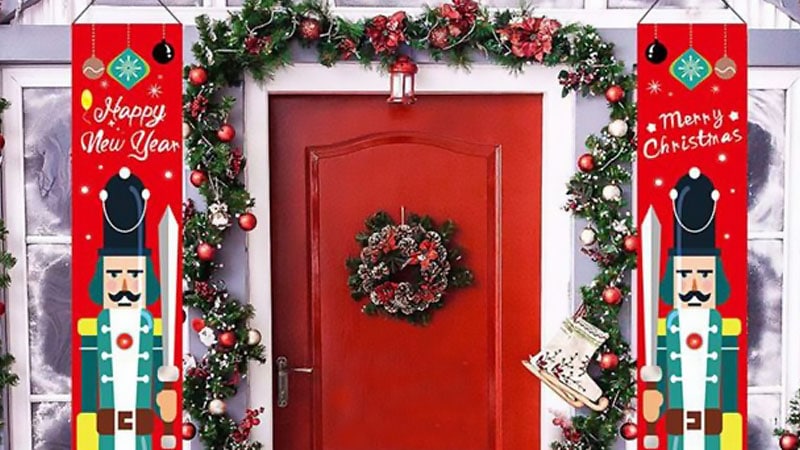 SHOP NOW
Living Room
Your living room is often the central gathering space of a home. It's perfect for relaxing, sharing stories, enjoying a festive movie, and of course, opening gifts from under the tree on Christmas morning. If you live in a cold climate, then a fireplace TV stand is a great two-in-one piece that will keep you warm and relaxed with the comforting sound of a crackling fire. Of course, a couch is a must-have, as is a Christmas tree for Santa to stash everyone's presents under. Add some holiday accessories such as cushions, throw rugs, and cute Swedish Christmas gnomes to round out the festive feel. Last of all, light a scented candle in a flavor like Warm Apple Pie to satisfy all the senses.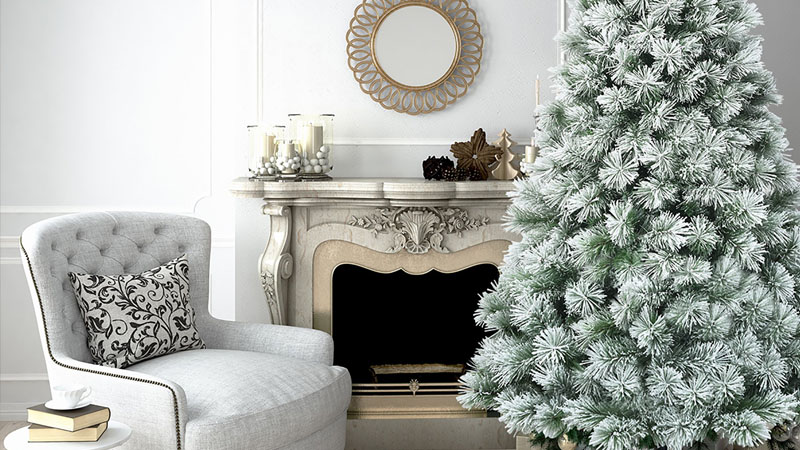 SHOP NOW
Dining Room
Another key gathering place, especially during the holiday season, is the dining room. Shared meals are a festive tradition for many families, ranging from the Thanksgiving turkey dinners to Christmas day feasts that require a digestive afternoon nap. As such, it's another fantastic place to add some cheer, with accessories and decorations. Glass Christmas trees in pastel shades add a lighthearted feel with a retro vibe. Forgo the themed dinnerware and instead opt for a cute monochromatic design that can be used year-round yet still works with your other decorations. Then, keep drinks nearby yet out of the way with a rolling bar cart to make mixing the other kind of Christmas spirits simple. It's the perfect set-up for long meals of delicious food cooked with love and even better conversation.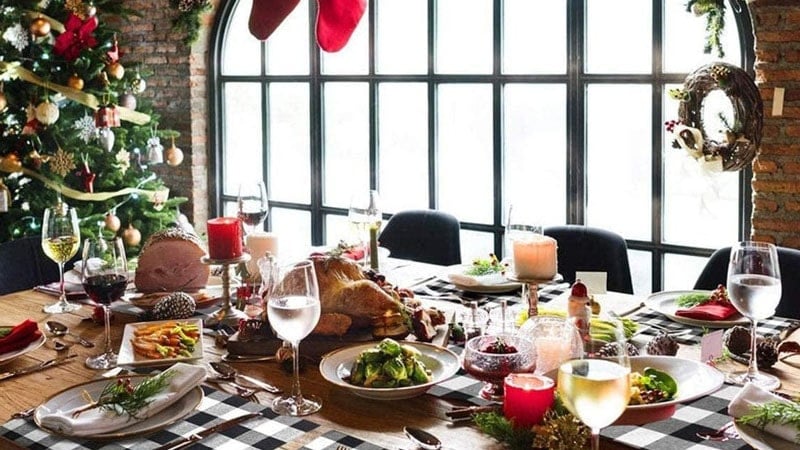 SHOP NOW
Guest Room
Make your friends or family feel at home with a stylish guest room (not the miscellaneous junk room!). Start with a clean and simple color palette with shades of white and neutrals. That way, you can easily switch up decor and accessories each season to match the occasion. Add in crisp sheets and some handy side tables with statement lamps for subdued lighting. Then, depending on the space, you can include more holiday vibes with decor like a vintage truck, mini Christmas trees, or a couple of festive throw pillows. Keep a dresser clear, so if your guests stay a while, they can unpack instead of living out of a suitcase, which will help them feel more settled and welcomed. Finally, don't forget to leave out some fresh towels, so they don't need to ask when it's time for a shower.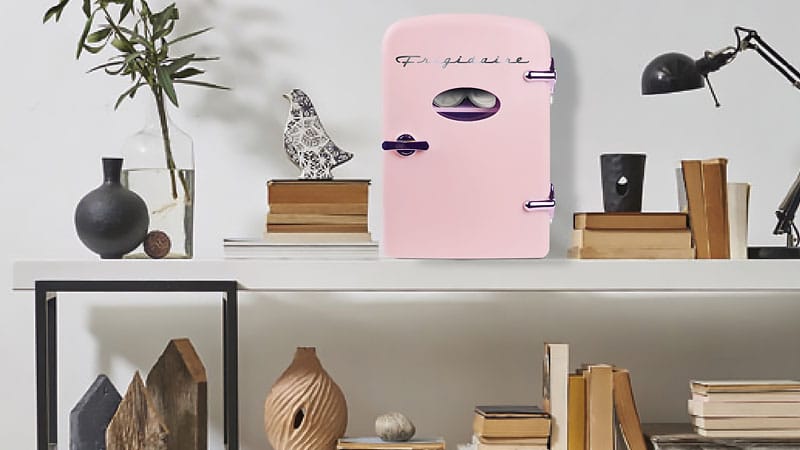 SHOP NOW
Washable Rugs
Softening a space with an area rug or runner is a beautiful way to bring some warmth into your home. However, cleaning a rug from spills, splashes, and just regular wear can be difficult. Spot cleaning can help, but most rugs require a periodic, professional deep clean. That is unless you have a washable rug. These incredible designs are child and pet-friendly, are made from luxurious yet durable materials, and can be thrown in the washing machine for regular cleaning. Plus, the lightweight design isn't unbearably heavy when wet, so it's easy to hang out to dry. Choose from a range of beautiful, bohemian-styled designs in colors from cools blues, and greys to rich, warm rusts and ivories.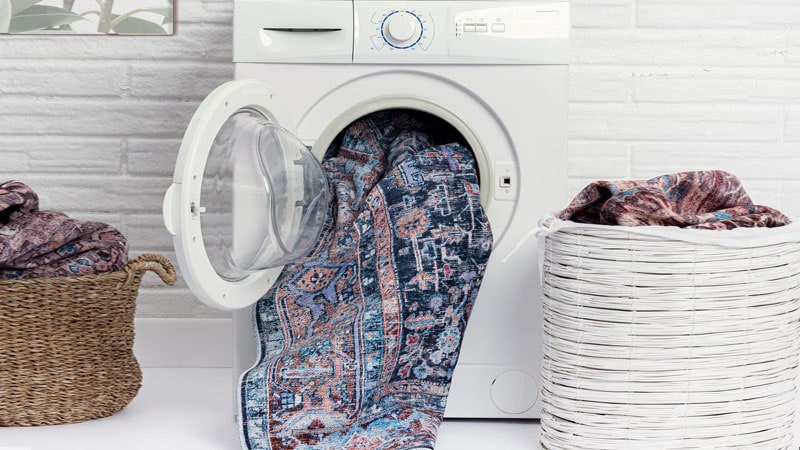 SHOP NOW
Holiday Gift Ideas
While the festive season shouldn't be exclusively about gifts, both giving and receiving presents can make everyone involved feel loved and appreciated. If you want to make sure you find the perfect gift for each person on your list, it's never too early to start shopping. Walmart has an excellent collection of curated ideas for the whole family, as well as friends and colleagues. Enjoy recommendations from brand partners like Ree Drummond a.k.a The Pioneer Woman, and Erin of My Texas House, as well as home-style experts such as HGTV's Fixer to Fabulous' Dave & Jenny Marrs.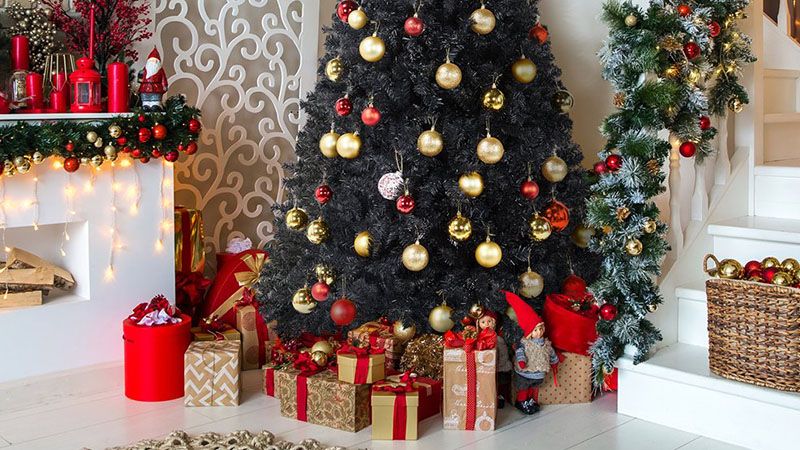 Gifts for Him
If you're looking for the perfect gift for the gents, why not start in the kitchen. Keep them caffeinated with a Keurig K-Duo to brew either a whole pot of joe or a single cup. Then, if the man you're shopping for loves to grill, the Ninja® Foodi™ Smart XL Grill is a great gift that allows the flexibility of roasting, baking, grilling, and air frying all while staying indoors and out of the cold. Cocktail shakers, barware, or beer glasses are ideal for those who enjoy a tipple, while artwork and cushions can add some character to a man cave. Gamers will love a new recliner for comfy all-day Playstation sessions or a stylish and ergonomic desk chair for PC players. Finally, for fitness enthusiasts and sports fans, an insulated water bottle will stay cool for hours on end.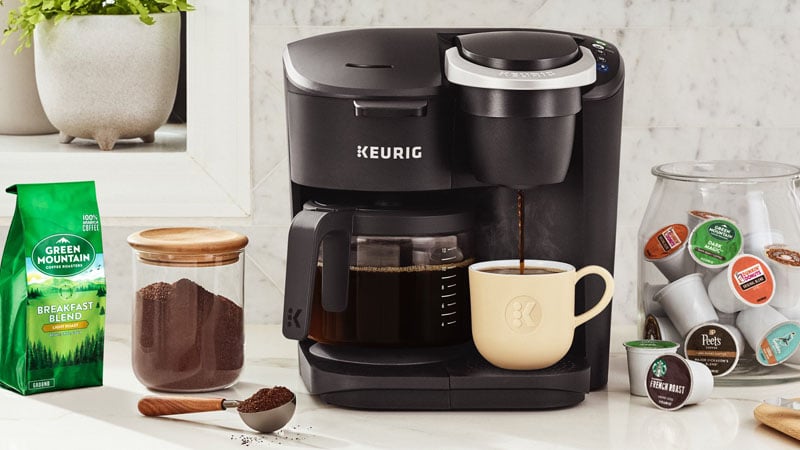 SHOP NOW
Gifts for Her
Shopping for the ladies is easy thanks to Walmart home and the great collection of collaborations with women like Drew Barrymore and Ree Drummond. A cozy throw rug is always a safe choice, especially for the snowy winter months. Plus, they come in so many different styles, fabrics, and looks; there's sure to be one to suit everyone's style. Storage solutions may not be the most glamourous option, but the gift of a tidy and aesthetic home can be very appealing. Crockery such teacups are perfect for tea and coffee drinkers, while a cute dinner set is ideal for anyone who's recently moved out on their own. Finally, just like the gents, caffeine is an excellent present, especially for women juggling it all, so a coffee maker ensures a quality cup of joe every morning.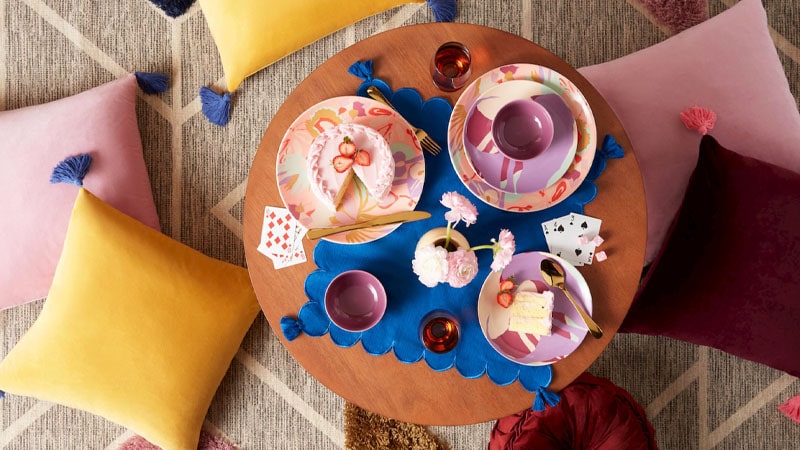 SHOP NOW
Gifts for Kids
Kids are unequivocally fun to shop for during the holiday season. Not only do they get the most excited when Santa comes to visit, but they also have lots of awesome and fun options that will have you wishing you were six years old again. Craft activities are excellent for developing creativity, imagination, and fine motor skills. A themed bed sheet set is an easy way to upgrade the sleep time experience and is perfect for any young kids moving into their "big-kid" beds. Other great options for the little ones include plush toys, activity tables, and hooded towels to make bathtime exciting. Older kids will love a mini-couch, new desk, or even bunk beds for sleepovers with friends. Of course, it's also essential to save any large boxes that the gifts arrive in — after all, they make impressive forts!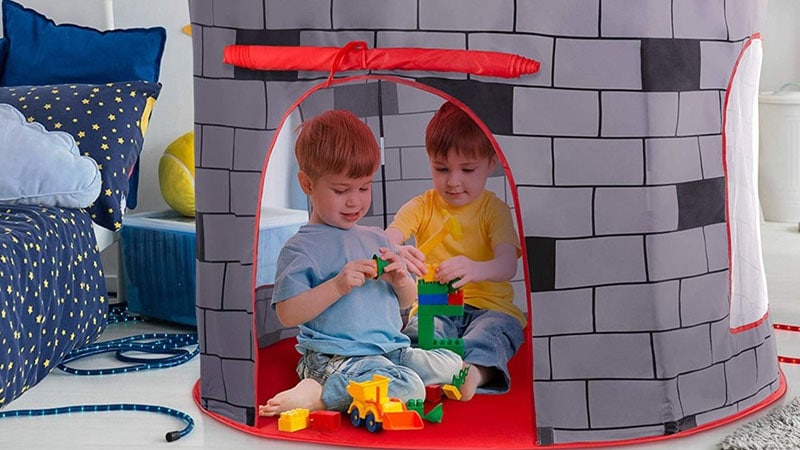 SHOP NOW
Gifts for Teens
Tech is a great place to start when looking for gifts for teens, and there are plenty of options. An ergonomic desk chair will help support growing spines through hours of study or gaming. Meanwhile, an ergonomic desk with convenient features like a drink holder and headphone hook will also make life easier. Of course, if your teen doesn't have a good pair of noise-canceling headphones, these are also a great idea. If your child was really into crafts as a young kid, let them level up with more sophisticated equipment like a Cricut machine or sewing machine. Lastly, a foosball table is an excellent gift for teens if you have a large communal space for them to chill out and hang with friends, as are other fun "bar-like" games such as a dartboard.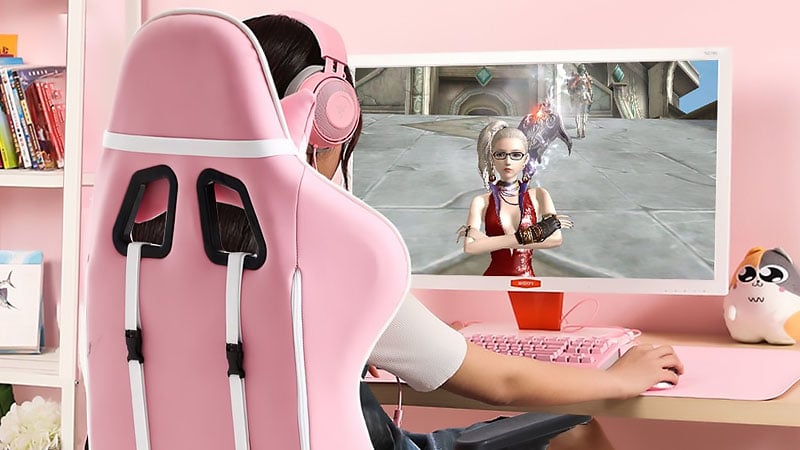 SHOP NOW
Unique Gifts
Sometimes you need to think outside the box when it comes to gifts for a White Elephant or Secret Santa event. It's also sometimes a good idea to have a just-in-case gift or two ready for when someone brings an unexpected plus-one to a holiday dinner. That's where Walmart Home's curated collection of unique and relevant presents is helpful. It features great homeware options like oil burners, storage baskets, lamps, throws, and cushions. Then, for kitchen ideas, look for coffee plungers, soup cups with cracker holders, and copper mugs that are ideal for a spicy Moscow mule. Of course, if you're looking for something fall or Christmas-themed, you're covered here as well. Festive pillows, custom hanging wall decor, printed tablecloths, spooky table runners, and string lights make great presents.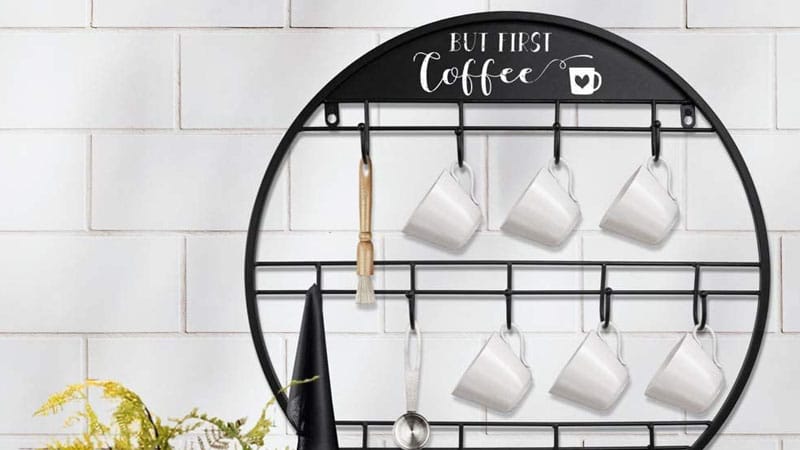 SHOP NOW
SUBSCRIBE TO OUR NEWSLETTER
Subscribe to our mailing list and get interesting stuff and updates to your email inbox.