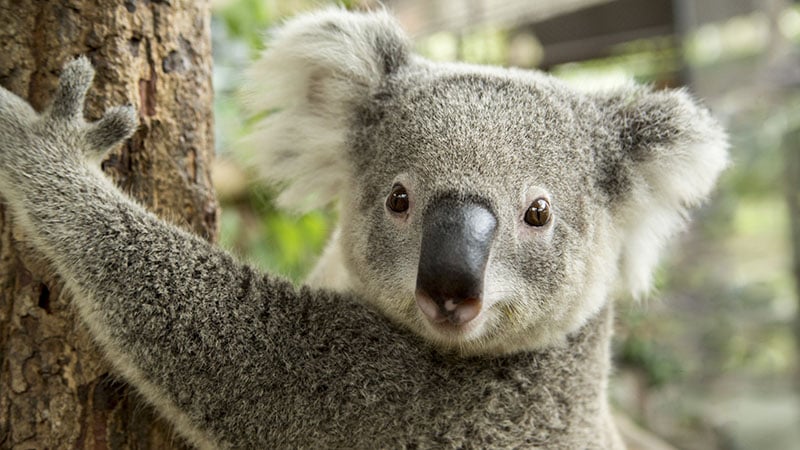 This week, designers are donating millions to COVID-19 relief charities, and musicians and entertainers are live-streaming their shows to millions of viewers around the world. Find these stories and more as we uncover the happy news of the week.
1. Koalas Are Being Released Back into the Bush Following Australian Fires
Twenty-six koalas have been released back into the bush throughout Australia following the devastating bushfires in December and January. The bushfire season officially ended on March 31st, allowing those who rescued the animals to release them back to their homes. Twelve koalas were released to the Blue Mountains on March 27th, after extended care in Sydney's Tooronga Zoo during December.
"While they have coped well in care, we are delighted to finally send our koalas home. We have been busy assessing the burnt area that we rescued them from, to establish when the conditions have improved enough that the trees can support them again, " said Dr. Kellie Legh, the Executive Director of Science for Wildlife. "The recent rains have helped, and there is now plenty of new growth for them to eat, so the time is right. We will be radio-tracking them and keeping a close eye on them to make sure that they settle in OK."
2. Designers are Donating Millions for COVID-19 Relief
Designers around the world are donating millions to support the regrowth of communities affected by COVID-19. Capri Holdings Limited, the parent company of Michael Kors, Versace, and Jimy Choo, are donating $3 million towards relief efforts across the globe. Michale Kors will provide $2 million that will go towards New York City groups, such as hospitals, CFDA/Vogue Fashion Fund, and other non-profits. Versace will donate $500,000, which will be divided and sent to San Raffaele Hospital and Camera Nazionale Della Moda in Italy. Jimmy Choo will donate $500,000 towards the NHS COVID-19 Urgent Appeal and WHO's COVID-19 Solidarity Response Fund.
Demi Lovato and Fabletics are also banding together to give back to frontline workers. For every item sold from the collaboration, Fabeltics will donate $5 to the COVID-19 Solidarity Response Fund. The brand will donate up to $150,000 towards the appeal – Demi Lovato was planning to hold off on the debut but decided to go ahead and launch for a good cause. Miley Cyrus is collaborating with M.A.C for the annual Viva Glam collection, which will donate $10 million towards local organizations that need relief from COVID-19.
3. Chanel Pledges to Pay All its French Workers' Full Wages for Eight Weeks
Chanel is pledging to pay the full wages to its French workers during the outbreak. For at least eight weeks, the French fashion house will maintain the salary for all its workers, even if they're unable to work. "As we face the current unprecedented and global health and economic crisis, Chanel, as a responsible corporate citizen, has decided — in agreement with the social partners — not to avail itself of the partial unemployment system put in place in France," the brand said. "The goal is to avoid placing a burden on public finances so that the French government can help the most vulnerable businesses as a priority and, of course, channel its financing into the health-care system, health-care workers, and emergency services."
4. Slow Fashion is on the Rise
As fewer fashion shows are debuted on the runways this year, many brands are expecting the return of slow fashion. The term 'slow fashion' has generated more than 90 million social impressions this year, according to a report from Lyst. Donatella Versace, the Cheif Creative Officer of Versace, likes the 'the idea of having a slower pace in terms of seasonality — of having in the windows cashmere in winter and swimwear in summer.' The concept of slow fashion promotes a better creative vision for designers, allowing them to focus on the trends of the season rather than profit. "This crisis is an opportunity to slow down and realign everything; to define a more meaningful landscape," said Giorgio Armani.
5. Dance, Yoga and Choir Teachers Stream Classes
Across the world, teachers are continuing their lessons while living in quarantine. Rather than holding lessons in their studios, they're using live streaming technology to teach students around the world. The Australian Pub Choir, now Couch Choir, are live-streaming their choir sessions with 1,000 participants from 18 countries in quarantine. Ballet teacher to the stars, Mary Helen Bowers, performed a live-streamed lesson via her website, which filled in seconds. Australian fitness instructor, Kayla Itsines, is hosting free at-home and no equipment workouts via Instagram IGTV. The Space Dance Studio is also providing online and lessons for children three times a week during the school holidays.
6. Brands Use April Fool's Day to Help COVID19 Relief
While much of the internet canceled April Fool's Day this year due to the COVID-9 outbreak. However, brands are using the day to promote good, rather than pranks. Virgin Australia used the day to donate thousands of its toilet paper from its grounded fights to those in need. "The COVID-19 pandemic has required us to temporarily reduce our flying schedule and ground 125 aircraft, which means there is a lot of toilet paper not being used, and we want to ease some of the stress that so many Australians are currently facing," said Sarah Adam, Virgin Australia General Manager, Product, and Customer.
T-Mobile is also joining in on the fun by starting the hashtag #GiveThanksNotPranks. For every 'gratitude story posted on Twitter,' the telecommunications company will donate $1 to the Boys & Girls Clubs of America. This charity provides childcare and services to the frontline workers impacted by COVID-19. In total, the company will donate $500,000 to the charity, of which $200,00 will come from the Twitter hashtag.

7. Musicians and Entertainers Are Live-Steaming Concerts
Musicians, entertainers, and celebrities are live-streaming concerts and tours from their living rooms. RuPaul's Drag Race alumni, Violet Chachki, Kim Chi, Gigi Goode, Lady Bunny, and many others are performing the Werq the World tours, which were scheduled around the world to thousands of viewers, for $10 a ticket. Singer and songwriter, Charli XCX, is hosting a 'self-isolation Instagram live stream' every afternoon from 3 pm, and Diplo will do a virtual DJ set via YouTube, Instagram, and Twitch at 6 pm PT on April 5th. Miley Cyrus is also hosting a live streaming interview series every day on Instagram, called Bright Minded. The star speaks to celebrities such as Selena Gomez, Kerry Washington, Elton John, and many others. The inspiration for the show was to brighten the days for everyone who is in quarantine.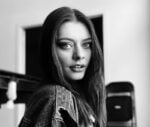 Alexandra Feiam is an experienced fashion writer who holds a degree in journalism. She has an impressive portfolio and expertise working as the Editor at Power Retail and Commercial Content Editor at Newscorp. Ally has been writing for The TrendSpotter since 2018, and her work has been featured in notable publications such as The Herald Sun, Arirang TV South Korea, Kidspot, The House of Wellness, and The Daily Telegraph.
SUBSCRIBE TO OUR NEWSLETTER
Subscribe to our mailing list and get interesting stuff and updates to your email inbox.