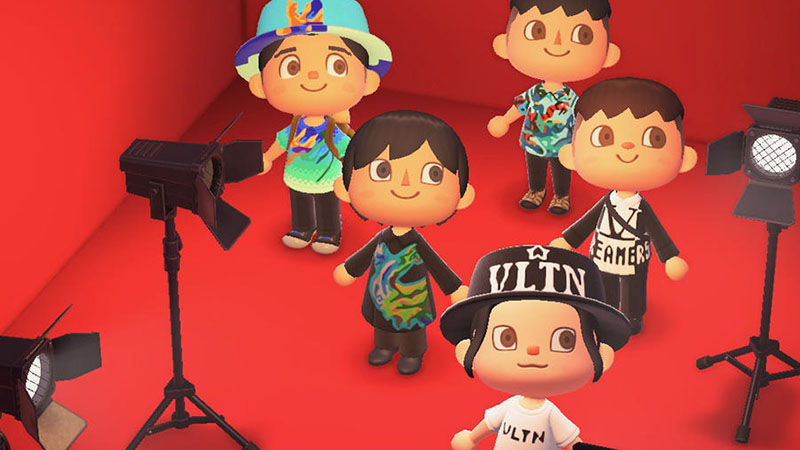 Fashion designers are showcasing new collections on Animal Crossing, drones are planting one billion trees, and Crayola launches inclusive skin tones. Keep scrolling to find these stories and more as we discover the happy news of the week.
1. Ronald van der Kemp Hosts Fashion Show from an Amsterdam Hotel
Ronald van der Kemp has hosted a fashion show from the balconies of an Amsterdam hotel. The designer created face masks with couture styling that reflects his elaborate dresses. This show aimed to shed light on not just the fashion, but also his upcoming auction. The proceeds of the items he sells at the auction will go towards Refugee Company, which will open a factory in the Netherlands for refugees to help create personal protective equipment.
The show consisted of delicate and Haute couture face masks and featured models waving white flags from the balconies of the hotel. "The white flag stands also for a black sheet of paper," van der Kemp explained. "What do you want to change? It's just my plea for everyone to make things better." Pieces included blue and black polka dot dresses, butterfly headpieces, and futuristic colors.
2. Designers Host Fashion Shows on Animal Crossing
Designers are taking fashion shows to the next level in lockdown by using Animal Crossing. The Nintendo game initially launched in 2001 but was re-released in March 2020. Designers around the world are now utilizing the platform to share their latest collections – the game has approximately 11 million players across the world.
Saint Laurent, Burberry, Marc Jacobs, Valentino, and Marine Serre are some of the designers who have shared their latest lines in the game. Valentino shared a curated selection of the SS20 collection. "More often than not, people [on Animal Crossing] represent themselves with an avatar that shares their true skin color and real hair," said Kara Chung, an Asian-based photographer who creates the virtual fashion shows.
3. Canadian Company Plans to Plant One Billion Trees by Drone
Flash Forest is planning to plant one billion trees, and they're doing it via drone. The wildfires in Canada has caused millions of trees to perish, which inspired the start-up to start the project. Using state-0f-art technology, the company plans to seed 40,000 trees in a month. By 2028, they plan to have begun the growth of 1 billion plants. A swarm drones drop pre-mixed seeds into the ground, which can germinate faster than hand-planted seeds would. "It allows you to get into trickier areas that human planters can't," said Angelique Ahlstrom, the Co-Founder and CFO of Flash Forest.
4. The Humpback Whale Population is Increasing
The humpback whale is making a comeback, which is excellent news for the environment. These sea creatures were once known as endangered, with the population severely low due to whaling. In 18830, there were approximately 27,000 western South Atlantic whales, but that number dropped to 400 in the mid-50s as a result of hunting. Now, thanks to the ban on commercial whaling in 1983, the number of whales is 25,000, or 93% of the original size.
A single whale's body stores approximately 33 tonnes of CO2, and the entire population of WSA humpbacks accounts for 813,780 tonnes. If these whales didn't exist, these emissions would be ejected into the atmosphere and contribute to the warming of the planet. "This is a clear example that if we do the right thing, then the population will recover," said Dr. Alexandre Zerbini, a marine biologist at National Marine Mammal Laboratory. "I hope it serves as an example that we can do the same thing for other animal populations."
5. Crayola Debuts Inclusive Skin Tone Shade Range
Crayola is launching a set of crayons that reflect a diverse range of skin tones. The 24 new shades represent over 40 colors of the world, with the help of MOB Beauty in conjunction with UN World Day for Cultural Diversity for Dialogue and Development. "With the world growing more diverse than ever before, Crayola hopes our new Colors of the World crayons will increase representation and foster a greater sense of belonging and acceptance," said Rich Wuerthele, the CEO of Crayola. "We want the new Colors of the World crayons to advance inclusion within creativity and impact how kids express themselves." Colors of the World is available for purchase in July.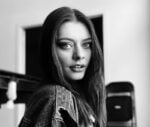 Alexandra Feiam is an experienced fashion writer who holds a degree in journalism. She has an impressive portfolio and expertise working as the Editor at Power Retail and Commercial Content Editor at Newscorp. Ally has been writing for The TrendSpotter since 2018, and her work has been featured in notable publications such as The Herald Sun, Arirang TV South Korea, Kidspot, The House of Wellness, and The Daily Telegraph.
SUBSCRIBE TO OUR NEWSLETTER
Subscribe to our mailing list and get interesting stuff and updates to your email inbox.