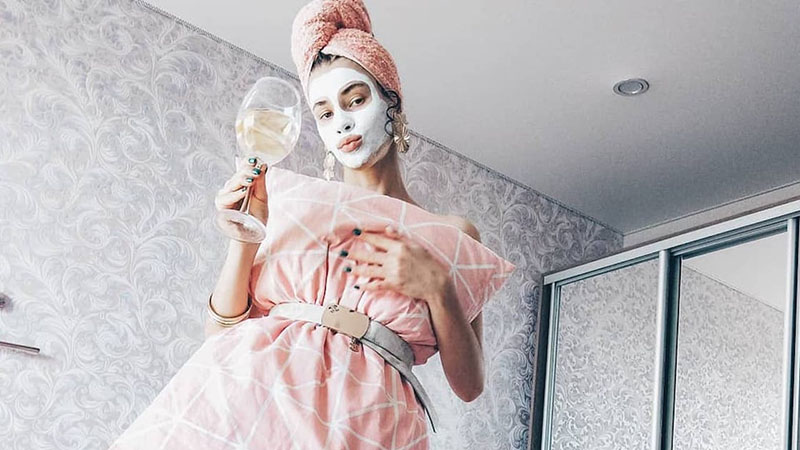 Fashinnovation is hosting an online summit, social media challenges are taking over Instagram, and scientists have discovered a plastic dissolving enzyme. Find these stories and more as we uncover the happy news stories of the week.
1. Fashinnovation is Hosting an Online 2-Day Summit
Fashinnovation is hosting a two-day summit to kick off Fashion Revolution Week. This event promotes three virtues of modern times, Virtual Unity, Real Action, and One Heart. Hosts include Diane Von Furstenburg, Nadja Swarovski, Susan Rockefeller, and many others. Fashinnovation is supported by the United Nations Office for Partnerships and is collaborating with the Conscious Fashion Campaign. "We believe that the fashion industry all over the world is in need of positive messaging at this time," said Jordana Guimaraes, Co-Founder of Fashinnovvation.
The summit aims to address the pandemic and showcase solutions for the fashion, beauty, and lifestyle industries as a result of the outbreak. "Though we are being forced to remain physically distant, we have never been closer to one another as we are today mentally and emotionally," said Marcelo Guimaraes, Co-Founder Fashinnovation. "These are the strengths that will aid in getting through this in unity and strength." Fashinnovation's event takes place online from April 20th to April 21st.
2. People Find Creative Ways to Celebrate Easter
People around the world are celebrating Easter in many creative ways. For children in the United States, the Easter Bunny arrived early and greeted kids at their front doors with chocolates, and paraded down the streets in cars. Religious services turned to live streaming to celebrate the important dates, using various platforms to get the message across. In Rio de Janerio, the famous Christ the Redeemer statue was transformed into a doctor using a large projector on Easter Sunday. It gave thanks to those working on the front line during the pandemic. Underneath the projected clothes read words of encouragement and images of nurses and doctors from the city.
3. Numbers of Pet Adoptions Rise
Kennels around the world have emptied as more pets find their forever homes. As a result of people isolating, the number of adoptions has risen. For the first time in its history, the Palm Beach County Animal Care completely emptied out the entire kennel. There has been a surge in adoption rates in New York City and Los Angeles too. Chicago Animal Care and Control eventually ran out of pets to adopt out as the entire center found a new home.
4. Scientists Discover Plastic-Dissolving Enzyme
Scientists have created a mutant bacterial enzyme that breaks down plastic for recycling. This process takes a few hours and may help reduce the level of pollution in the oceans. The company that as discovered the elements, Carbios, is partnering with Pepsi and L'Oréal to fund further growth. The company found the enzyme in a compost heap of leaves and will contribute to the recycling of bottles across the world. "It had been completely forgotten, but it turned out to be the best," said Professor Alain Marty, Chief Scientific Officer at Carbios. It's estimated that the breakthrough will practice industrial-scale recycling within the next five years.
5. Social Media Challenges Take Over Instagram
People are discovered new ways to have fun using social media by introducing viral challenges. One of the biggest that is hitting Instagram is the #PillowChallenge, where users wear a pillow as their outfit. Tying a belt around their waist, they appear to be wearing couture while inside their home. What started as a fun trend has become a viral sensation with kids, men, and women wearing their favorite bedwear as fashion. Famous faces, including Halle Berry, have taken part in the challenge, and are finding new and exciting ways to show off their home couture.
Another challenge that's taken over social media is the 'All In Challenge.' Musicians, celebrities, and athletes are invited to donate met and greets, personal items, and other prizes to help others in need. Some of these stars that are taking part include Justin Beiber, Leonardo DiCaprio, and TikTok star, Charli D'Amelio.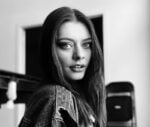 Alexandra Feiam is an experienced fashion writer who holds a degree in journalism. She has an impressive portfolio and expertise working as the Editor at Power Retail and Commercial Content Editor at Newscorp. Ally has been writing for The TrendSpotter since 2018, and her work has been featured in notable publications such as The Herald Sun, Arirang TV South Korea, Kidspot, The House of Wellness, and The Daily Telegraph.
SUBSCRIBE TO OUR NEWSLETTER
Subscribe to our mailing list and get interesting stuff and updates to your email inbox.