Designers are giving back to the community, sustainable fashion and renewable energy are becoming more popular across the globe. Find these stories and more as we discover the happy news stories of the week.
1. Fashion Designers Find Creative Ways to Give Back
Fashion designers are finding creative ways to give back to the community, using art and food banks. Artists like James Mischka, and Mark Badgley have created 35 pieces of artwork that they will auction off in partnership with Feeding America. "We decided to use this time creatively by working through some of our feelings with art," said Badgley, who has been isolating for weeks.
DKNY will also sell a series of black and white T-shirts for $25, with 100% of net proceeds going to N.Y. Mayor's COVID-19 Emergency Relief Fund. "We wouldn't be DKNY without N.Y.," said the brand. Saks off Fifth Store will also be donating 20% of net proceeds to the Food Bank for New York City. "Food Bank for New York City does amazing work for our N.Y. community, and during these unprecedented times, it is even more important to contribute to their mission," said Paige Thomas, the Saks Off Fifth President. "We are proud to offer this opportunity to give back and hope our customers will feel good about the opportunity to give back and shop this May."
2. Sustainable Fashion is on the Rise
Sustainable clothing is becoming more popular in the last few weeks. As stores remain closed around the world, there has been a boom for online shopping. To reduce the effect of fast fashion style lovers are relying on 'slow fashion' to help their wardrobe and the environment. "Fashion companies are not implementing sustainable solutions fast enough to counterbalance negative environmental and social impacts of the rapidly growing fashion industry," said The Global Fashion Agenda.
Tencel and Red Carpet Green Dress have announced a competition for designers to create a sustainable gown and suit. The winners will support the AWAJ Foundation and The Fifth Pillar. The entrants will have to focus on two key areas: eco-textiles and waste. "We want entrants to really think about their textile selection and why it is so pivotal," said Samata Pattinson, the CEO of Red Carpet Green Dress. The contest is open for designers aged 21 and over, with a submission entry of $30.
3. People are Creating More Renewable Energy
As the world continues to stay home, we are creating more renewable energy. This year, the United States has produced more energy from solar power and wind turbines than ever before. "In just the first four and a half months of this year, America's fleet of wind turbines, solar panels, and hydroelectric dams have produced more electricity than coal on 90 separate days — shattering last year's record of 38 days for the entire year," said The New York Times.
In a report from the U.S. Energy Information Administration, coal-fired electricity usage has dropped 16% – the lowest since 1976. This is mostly down to residents staying home and avoiding office use, fewer cars on the roads, and businesses slowing down amid the pandemic.
4. Baking Challenges are Trending
People are spending their time inside by baking and creating fun challenges. Since the lockdown started, there has been an influx of flour sales in the United States, with sales up more than 2000%. The first few weeks saw a rise in popularity of banana bread, which resulted in memes across the internet.
Recently, there has been a new trend surfacing on the internet, which is froggy bread. This cute challenge allows baking enthusiasts to bake a loaf of bread shaped like an oversized amphibian. On TikTok, the #froggybread hashtag has massed over 1.9 million views.
5. Mother and Daughter Practice Fashionable Social Distancing
A mother and daughter are spending their time social distancing in the most fashionable way possible. The pair are dressing in incredible clothing and taking pictures with each other at a distance on the street of Paris. The collection is called Avenue Montaigne and aims to showcase style amid the pandemic and empty city streets. "I was fascinated by the look of the empty city," said MarieVic, the artist behind the project. "It was extremely beautiful but eerie. It seemed that Paris had become a window display, yet the store was closed."
The outfits often reflect the past and future of fashion, with the mother and daughter duo wearing different outfits that represent society. "I don't know if the images reflect our individual styles, as we were born in different times, and we were raised differently, but we are definitely cut from the same cloth. They reflect a style that's constructed for the occasion, for the here and now."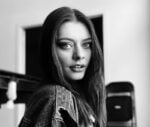 Alexandra Feiam is an experienced fashion writer who holds a degree in journalism. She has an impressive portfolio and expertise working as the Editor at Power Retail and Commercial Content Editor at Newscorp. Ally has been writing for The TrendSpotter since 2018, and her work has been featured in notable publications such as The Herald Sun, Arirang TV South Korea, Kidspot, The House of Wellness, and The Daily Telegraph.
SUBSCRIBE TO OUR NEWSLETTER
Subscribe to our mailing list and get interesting stuff and updates to your email inbox.