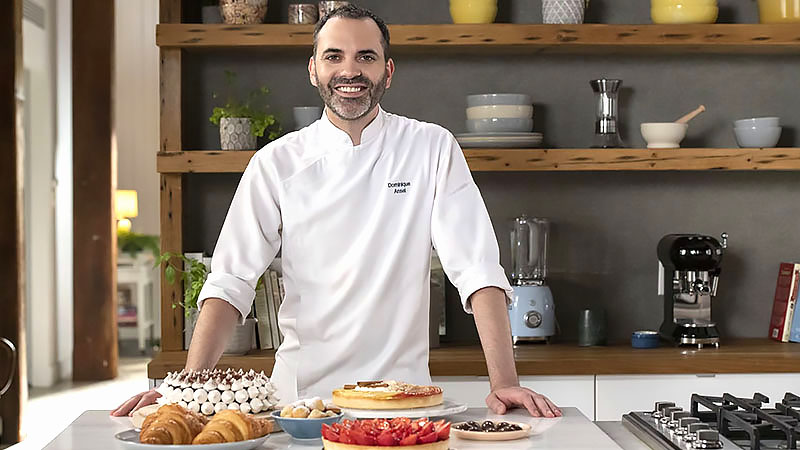 Air pollution continues to plummet around the world, celebrities are donating millions for coronavirus relief, and chefs are hosting free masterclasses. Find these stories and more as we uncover the top happy news of the week.
1. Celebrities Contributing to the Cause
Celebrities around the world are contributing to fighting the virus outbreak by donating money and holding concerts for coronavirus relief. Lady Gaga raised a total of $35 million for Global Citizen, which provides protective equipment for healthcare workers. The singer will also host a concert, ' One World: Together at Home', on April 18th in collaboration with the World Health Organization. The show will feature artists including Elton John, Paul McCartney, Stevie Wonder, and many others. Irish band U2 has donated $10.9 million to their homeland for protective equipment, which should last the country a decade.
Jon Bon Jovi has helped feed the homeless and vulnerable throughout New Jersey by washing dishes at his Soul Kitchen Community Restaurant. "If you can't do what you do … do what you can," he said in an Instagram post. American actor, Tyler Perry, is also helping those in need by purchasing groceries for 73 elderly and in-need people in Atlanta and New Orleans. "There are a lot of people who are really, really struggling right now and underprivileged, and I wanted to go to the heart of where we are and what we need," he said.
2. Chefs are Hosting Free Cooking Classes
Chefs around the world are offering free cooking classes for those who are staying at home. Wagamama is offering free weekly 'Wok From Home' classes on YouTube, where they teach new recipes and inspire food lovers. Jamie Oliver is also teaching new techniques with his show 'Keep Calm and Carry On,' which airs on Channel 4. Australian chef Maggie Beer is teaching online classes to show people how to prepare meals in under 20 minutes. The pastry chef who invented the cronut, Dominque Anselastry, hosted a free baking class on MasterClass at 2:00 PM – where he answered questions sent by his fans and taught how to bake his most famous dishes during the live stream.
3. Air Pollution Continues to Plummet
The Himalayan mountaintops are now visible for the first time in 30 years as pollution continues to plummet. Throughout India, air pollution has dropped so significantly that you can see the famous mountain ranges from over 124 miles (200 kilometers) away. As a result, photographers are sharing the images from their homes in Jalandhar and Pathankot across social media in celebration. In New Dehli, airborne particulates have plunged by 71% in a single week, and particle pollution has dropped in the UK by one-third, which is set to fall even further in the future. "These are big changes—pollution levels are the equivalent at the moment of a holiday, say an Easter Sunday," said Professor James Lee from York University and the National Centre for Atmospheric Science. "And I think we will see an even starker drop off when the weather changes."
4. People are Recreating Iconic Fashion Moments in Quarantine
Millions of people are spending their time indoors, which leaves many to inspire creative challenges in the meantime. Instagram users are recreating high fashion moments such as Moschino's Picasso couture from cardboard, and Viktor & Rolf's 2005 bed couture out of actual bedwear. Actor and fashion icon, Billy Porter, has started an online challenge to create fashionable looks while at home, using the hashtag #BillyPorterFashionChallenge. Fans across the world are using pillows, blankets, and bath towels to create 'couch potato couture.'
5. High Fashion Twitter is Hosting a Virtual Met Gala for Anyone to Join
With the annual Met Gala postponed, High Fashion Twitter is hosting a virtual event in its place. The Twitter account is hosting an 'HFTwit Met Gala,' which is free for anyone to attend. Guests are encouraged to complete in a series of categories in line with the theme 'About Time: Fashion and Duration.' Some of them include 'Photoset Creation,' 'Brand Challenge,' 'Illustration Expression,' and 'Wardrobe Styling.' To take part, guests are urged to 'practice social distancing & sustainability with these challenges by using clothes you already own.' The event takes place on May 4th.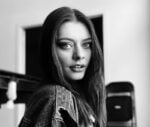 Alexandra Feiam is an experienced fashion writer who holds a degree in journalism. She has an impressive portfolio and expertise working as the Editor at Power Retail and Commercial Content Editor at Newscorp. Ally has been writing for The TrendSpotter since 2018, and her work has been featured in notable publications such as The Herald Sun, Arirang TV South Korea, Kidspot, The House of Wellness, and The Daily Telegraph.
SUBSCRIBE TO OUR NEWSLETTER
Subscribe to our mailing list and get interesting stuff and updates to your email inbox.