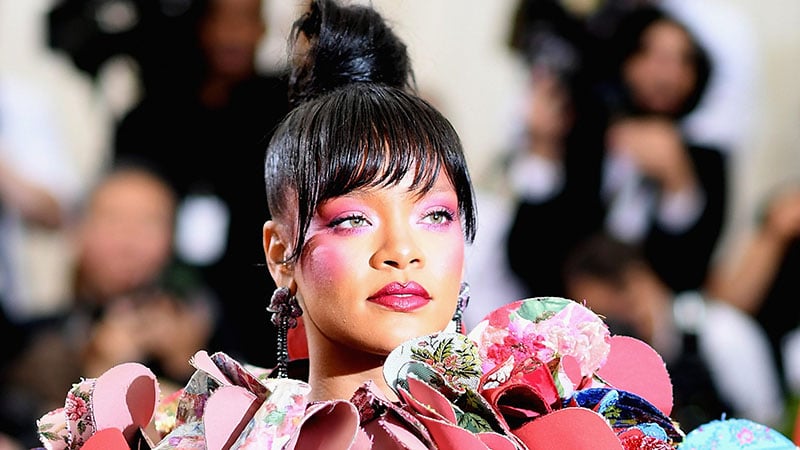 Vogue is hosting a virtual Met Gala for everyone, Pakistan hires 63,000 people to help plant 10 billion trees, and designers are donating proceeds for COVID-19 relief. Find these stories and more as we uncover the happy news stories of the week.
1. Vogue is Hosting a Virtual Met Gala For Everyone to Join
The Met Gala may not be happening on the first Monday of May this year, but it doesn't mean that the event won't go ahead. The Met Gala will be hosted virtually and is inviting anyone to join. Vogue, the Met Museum, and Met Costume Institute are encouraging users to use #MetGalaChallenge to recreate iconic outfits from previous events. "The time has come for the challenge to end all fashion challenges," said Billy Porter, the Pose actor who coined the challenge. "Pick an iconic Met Gala look from years past and recreate in your home." Vogue Magazine will share some of the best outfits on Vogue's platforms – entries close on May 3.
2. Brands are Donating Proceeds to COVID-19 Charities
Brands across the world are donating proceeds for COVID-19 relief. Redemption the Label, which donates typically 50% of its profits to charities, will now contribute 100% of them to help support those affected by the outbreak. "We decided, at the moment, we needed to do something more," said Gabriele "Bebe" Moratti, the Co-Founder and Creative Director of Redemption. "We do it because we know we can. That's kind of our m.o. If you're willing and able and you have the chance to do something positive for something different, then I choose to do it."
Instagram has launched Instagram Live Donations, which helps raise funds to support those affected by COVID-19. The platform's Director of Fashion Partnership, Eva Chen, announced the fundraiser on WWD. With the new button, Instagram users can create fundraisers to 'benefit non-profits' – with 100% of the profits going to beneficiary organizations. "We hear a demand for something, or we see a need for something, and the team will frantically work to make it happen," Chen explained.
3. Pakistan Hires 63,000 People to Plant 10 Billion Trees
Pakistan has hired 63,000 people who have been made unemployed due to COVID-19. These people will help plant 10 billion trees to prevent further pollution in the country. The Global Climate Risk Index 2020 lists Pakistan as the fifth most impacted by climate change. The country has been in lockdown since March 23rd, but the 63,000 employees have been granted an exemption by the Government.
This plan is part of the country's 10 Billion Trees Program, which takes place over five years to counter floods, droughts, and a rise in temperature. Much of the planting will take place on a 15,000-acre lot in Islamabad, and each worker must abide by the social distancing rule. "This tragic crisis provided an opportunity, and we grabbed it," said Malik Amin Aslam, the Climate Change Advisor to the Prime Minister of Pakistan, Imran Khan.
4. Prague Launches a Drive-In Festival
Prague is debuting a drive-in festival to keep the culture alive during the crisis, Art Parking. The Founder, Karel Kratochvíl, wanted to entertain the people throughout the city without having them leave their cars. The event will run for two months and started on April 24th. The festival features films, live dance shows, musical performances and theatre in the city's historic center.
One of the show's organizers, Dominika Antonie Pfister, said the event helps artists without having to stream online. "We wanted to help actors, singers, and artists, as well as offering people a cultural experience after weeks spent at home," she said. Visitors can buy tickets online and order refreshments via the show's app. The performances are heard through the car's radio, and the audience is encouraged to applaud using car horns.

5. Carine Roitfeld is Hosting a Virtual Runway Show
Carine Roitfeld is hosting a virtual runway show for COVID-19 relief. The show, Fashion Unite, is in conjunction with amfAR and is the 'world's first virtual runway show'. The event will stream on YouTube and will feature some of the industry's biggest stars. Some of those who are taking part include Virgil Abloh, Simon Porte Jacquemus, Miss Fame, and many others. The first show took place on May 1st, with the models asked to wear pieces from their own collections. "This is supermodels supporting superheroes," said Derek Blasberg, the Head of Fashion and Beauty Partnerships at YouTube.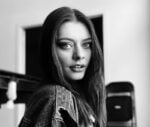 Alexandra Feiam is an experienced fashion writer who holds a degree in journalism. She has an impressive portfolio and expertise working as the Editor at Power Retail and Commercial Content Editor at Newscorp. Ally has been writing for The TrendSpotter since 2018, and her work has been featured in notable publications such as The Herald Sun, Arirang TV South Korea, Kidspot, The House of Wellness, and The Daily Telegraph.
SUBSCRIBE TO OUR NEWSLETTER
Subscribe to our mailing list and get interesting stuff and updates to your email inbox.