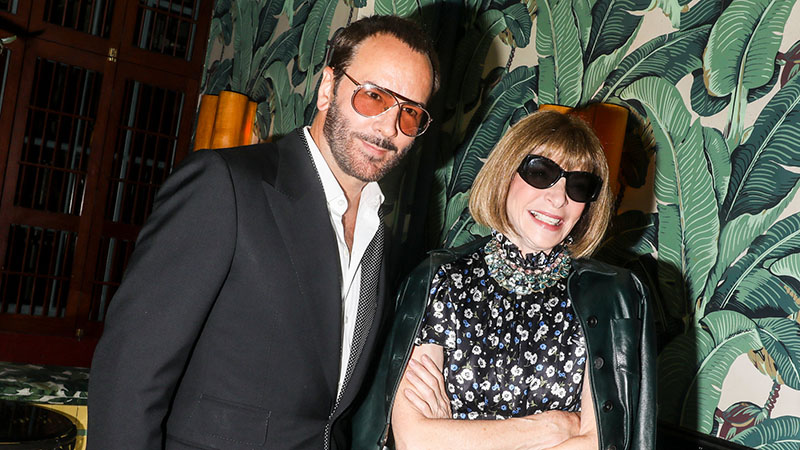 Fashion designers and brands are manufacturing masks, and hospital gowns for workers around the world and citizens are lifting spirits with bright house lights and in-home dance parties. Find these stories and more as we uncover the happy news in the world this week.
1. Celebrities Provide Financial Support and Awareness
Several designers and celebrities are providing financial support and awareness amid the virus outbreak. Rihanna's Clara Lionel Foundation has donated $5 million towards Direct Relief, Feeding America, Partners in Health, The World Health Organization's COVID-19 Solidarity Response Fund and many others. Anna Wintour, in collaboration with Tom Ford, are repurposing the CFDA/Vogue Fashion Fund and creating A Common Thread. It aims to raise awareness and funds towards American designers who are severely impacted by the outbreak.
Giorgio Armani has put a full-page ad in 60 Italian magazines to thank and raise awareness for all the hospital workers who are making an effort during the crisis. He has also donated more than €1.25 million to a range of Italian hospitals and institutions earlier in the month.&
2. Home Parties Connecting People All Over the World
People across the world are creating innovative ways of staying entertained while in self-isolation. TikTok users are hosting house parties and sharing new dance moves – a care home in the UK shared their dance moves during their lockdown. Across Europe, neighbors are singing and playing instruments to each other to lift spirits and unite everyone together. In Denmark, groups are sharing workout routines with their neighbors to keep everyone active and healthy.
In another effort to brighten spirits, homes across the US are using Christmas lights and blowing up inflatable snowmen to spread a little bit of happiness. Residents around the world are using the hashtag #CoronaKindness to share their actions throughout their isolation. For those who are celebrating birthdays and other milestones, they are hosting 'house' parties using streaming sites, so they can interact with friends even when they're miles apart.
3. Creative New Websites and Memes
New websites and memes are inspiring others to maintain healthy hygiene and positive spirits. To keep your hands clean, you must wash them for 20 seconds. To help everyone stay healthy, the internet has come up with ways to use this time while washing their hands. This includes singing Happy Birthday twice, reciting scenes from Game of Thrones, singing No Scrubs lyrics and many others.
To promote hand-washing, users from Vietnam have introduced an informative song and animation, Ghen Cô Vy, which translates to Jealous Coronavirus. The song is a play on words, about a jealous trouble maker coming in between a relationship and was sung by V-Pop stars, Min and Erik. It has also inspired a viral TikTok dance routine across the globe. TikTok has also started the trend of #HappyAtHome, where users dance and enjoy their surroundings while in isolation.
4. Companies Hiring New Workers Right Now
Companies across Australia are hiring thousands of employees who have lost jobs as a result of closing stores. The supermarket chain, Woolworths, is hiring 20,000 people across the country. Telecommunication companies, Telstra and Optus, are hiring more than 1,500 people to work in the call centers and the State and Federal governments are hiring more than 6,000 people to help process welfare applications and payments.
In the United States, Amazon is looking to hire 100,000 people to help deliver goods across the country, and 7 Eleven is recruiting staff over the world for their stores. There are more than 96,000 healthcare jobs available across the US and startup supermarket delivery services, Instacart is hiring 300,000 staff. CVS is also hiring 50,000 full time and part-time staff across the US.
5. Air Pollution Drops
Air pollution has dropped around the globe as more people spend time indoors. In New York, the level of carbon monoxide produced by cars has fallen by nearly 50% since last year. While people stay home, less are using their vehicles and energy throughout offices. As such, energy usage and emissions in China have dropped 25%, and are experiencing a significant drop in nitrogen dioxide. If the world continues to self-isolate, these levels could drop even more, resulting in a healthier environment for everyone.
6. Fashion, Beauty and Distillery Companies Producing Masks and Sanitizers
Fashion designers across the world are turning their distilleries, warehouses, and factories into manufacturers of masks, sanitizers, and hospital gowns. In France, fashion conglomerate LVMH is converting its cosmetics and perfumeries to develop hand sanitizers that will be distributed across the hospitals and institutions throughout France, such as Assistance Publique-Hôpitaux de Paris, at no charge. The designers that are contributing to this include Guerlain, Dior, and Givenchy.
Christian Siriano is donating more than 1,500 masks to hospitals throughout NYC, and the New York Yankee's are creating gowns and face covers from their iconic striped fabric. Brandon Maxwell and Michael Costello are working with Siriano to manufacture personal protection equipment (PPE) that will be distributed across hospitals throughout the United States.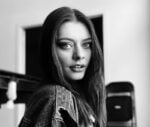 Alexandra Feiam is an experienced fashion writer who holds a degree in journalism. She has an impressive portfolio and expertise working as the Editor at Power Retail and Commercial Content Editor at Newscorp. Ally has been writing for The TrendSpotter since 2018, and her work has been featured in notable publications such as The Herald Sun, Arirang TV South Korea, Kidspot, The House of Wellness, and The Daily Telegraph.
SUBSCRIBE TO OUR NEWSLETTER
Subscribe to our mailing list and get interesting stuff and updates to your email inbox.