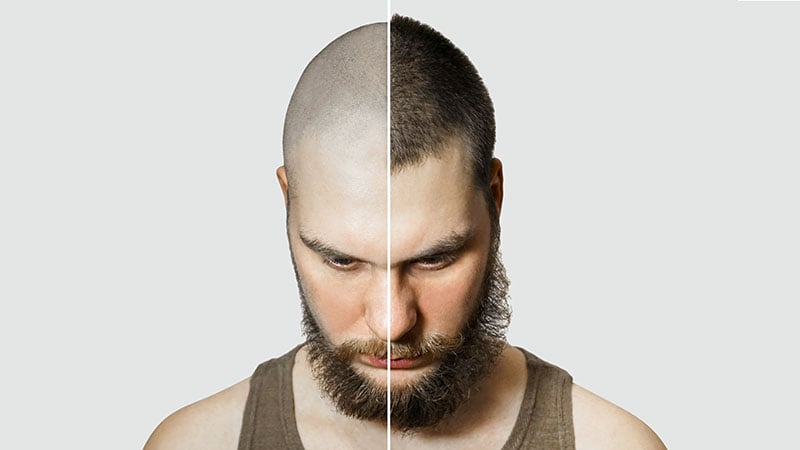 Many men are self-conscious about losing their hair. However, almost two-thirds of guys will experience some hair thinning by the age of 35. For those that don't want to go the shaved head route, there are several options available to regain or minimize hair loss. One of them is a hair transplant procedure. Hair transplants have become more and more popular – and embraced by high-profile celebrities. Keep reading to find out if a hair transplant is right for you.

What is a Hair Transplant?
A hair transplant is a surgical procedure. First, the surgeon will harvest 'donor' follicles from one part of your scalp, such as the back of your head, which is genetically resistant to balding. Next, they will move them to the 'recipient' site, wherever you have hair loss. You don't need to go to a hospital for a hair transplant – it's an outpatient procedure that uses a local anesthetic to numb the scalp. Depending on your needs, you may require multiple sessions. Typically, 1,000 and 2,000 – and up to 4,000 – hair follicles are transplanted per session, which takes several hours.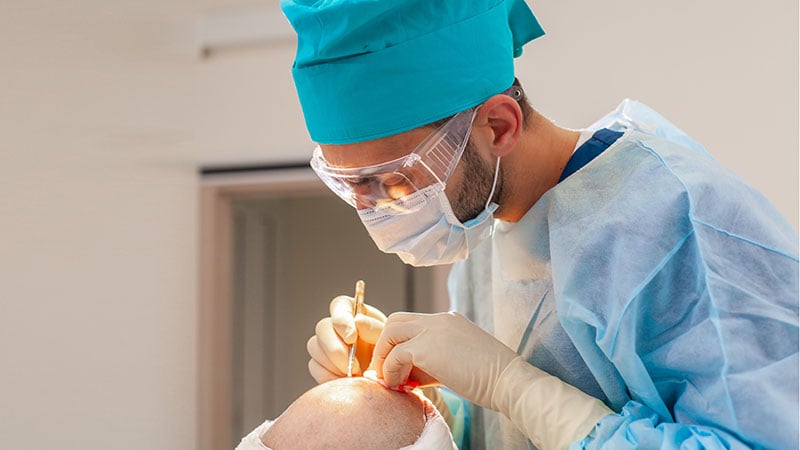 FUT vs FUE Hair Transplant Surgery
There are two main kinds of hair transplants available: follicular unit transplantation (FUT) and follicular unit excision (FUE). While other techniques exist – including stem cell procedures – they are less common and don't have the same proven results. FUT is also called 'strip surgery' and involves harvesting a small patch of skin which the surgeon divides into smaller units. They then place the units into incisions at the recipient site, before suturing the wounds closed. Meanwhile, FUE involves transplanting individual hair follicles by using a tiny punch tool. While FUE is more intensive for the surgeon, it is less invasive and painful for the patient. It also requires less downtime and carries no risk of scarring.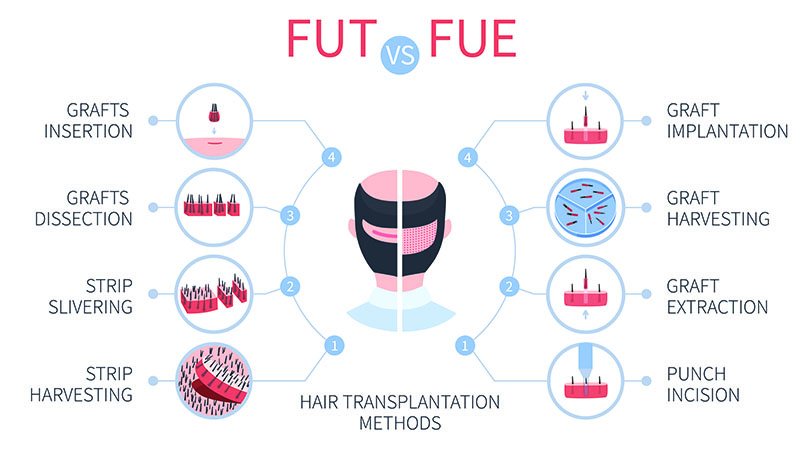 Who Can Have a Hair Transplant?
Not every man is an ideal candidate for a hair transplant. If your hair loss is extensive and you have very few donor hairs available, your surgeon will not be able to give you the results you want. The doctor will determine if you fall into this category using the Norwood scale, which assesses your level of hair loss. The same goes for those who have lost hair due to conditions like alopecia or from taking certain medications. Those with fine hair or a tight scalp might also struggle with hair transplantation.
In contrast, those with coarse, wavy hair or a loose scalp are more likely to see positive results. Finally, you should take your age into account when considering a hair transplant. The younger you are, the more likely it is that you will need multiple operations as your hair loss continues over time.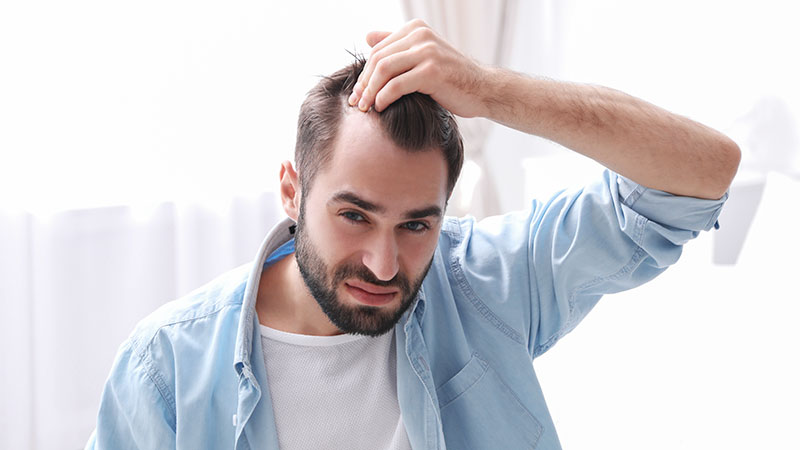 What Results Can You Expect?
Results of hair transplants can vary widely; 10 to 80 percent of the transplanted hair will grow back fully. It takes around three months to see results, and most people will achieve 60 percent new hair growth nine months after the final procedure. The best transplants will look just like your real hair; a poor procedure could leave you with an uneven hairline, 'donor depletion' – where too many hairs have been taken from the donor site – or an unnatural result. To give your hair transplant the best chance of success, follow all the aftercare procedures advised by your doctor. That will include applying a dressing to the transplanted follicles, avoiding shampoo for at least 24 hours, and sleeping upright for at least three nights. The latter is particularly important as it ensures blood flow to the hair follicles.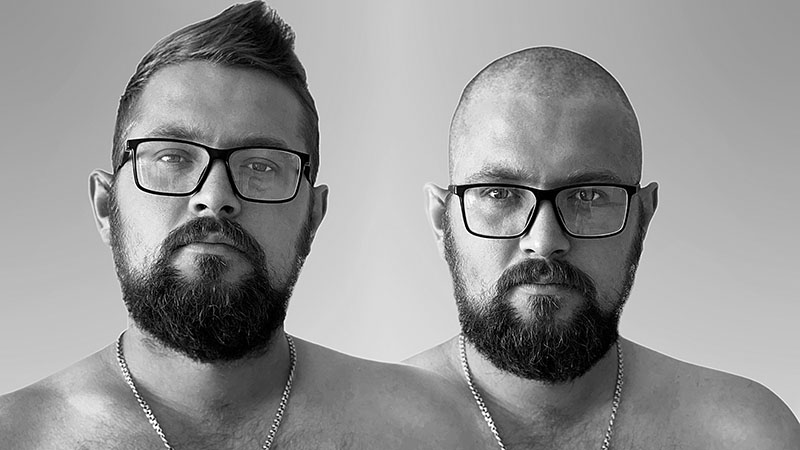 Are There Any Side Effects?
Immediately after your treatment, you will notice some swelling and bruising, as well as red dots where the donor follicles are. You might also have tenderness and aches at the site of the transplant. The main side effect of a hair transplant is 'shock loss' – that's when all the donor hairs fall out about three weeks after the operation. However, it's completely normal and does not mean the procedure has failed. Your whole hair follicle has been transplanted – not just the hair itself – so new hair will replace the ones you lose. You'll just have to embrace the shaved look for a few months. Because hair transplantation is a surgical procedure, excessive bleeding, infections, or allergic reactions could occur, but these are uncommon and can be treated by the doctor immediately. Finally, FUT may leave scarring.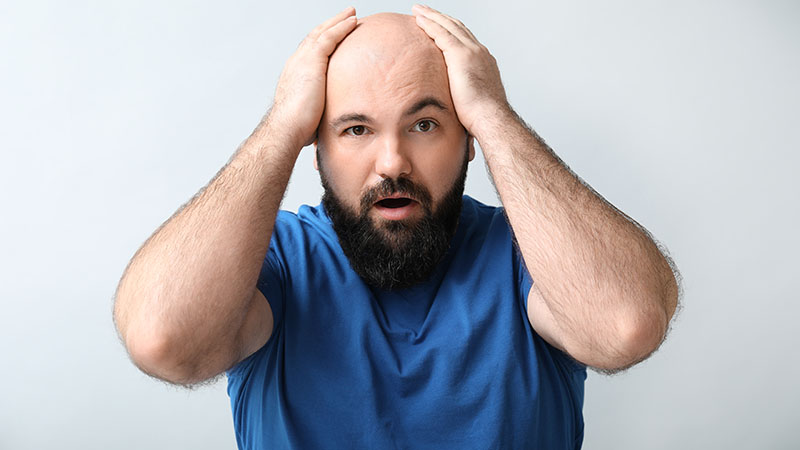 How to Find a Good Clinic
Hair transplants have become increasingly popular in the last few years, and many new clinics have sprung up. To find a good one, first consider the price – generally, the more expensive the procedure, the more experienced and skilled the surgeon. Next, do thorough research into who will be performing your transplant. Look for members of the International Alliance of Hair Restoration Surgeons (IAHRS) and ask friends or look online for recommendations. Check out photos of the results the doctor has accomplished with past patients, and compare different surgeons too. When you go for your first consultation, be wary of a surgeon who makes you feel pressured into the operation and doesn't give you other options, like medication. Finally, a good clinic will provide you with a long-term care plan for your transplant and will also have an experienced medical support team assisting the surgeon.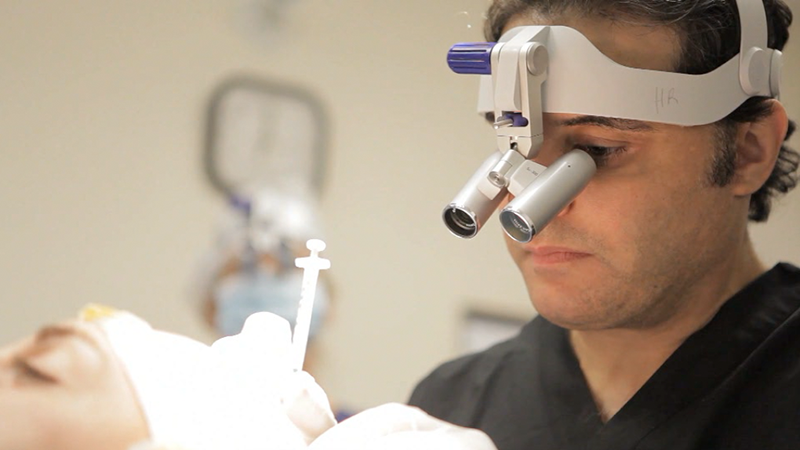 What to Know When Choosing a Doctor
Who is doing the surgery?
Ask the clinic for the name of the medical specialist who will perform your hair transplant. The surgeon is responsible for your care; you should be able to look up their details and ensure their registration and licensing are legitimate.
What parts of the procedure are done by the doctor?
Some medical practitioners and assistants may undertake part of the procedure under supervision. However, a doctor should perform all incisions, anesthetic injections, and the planning of your transplant.
Proof of the doctor's work
One way to assess the quality of a surgeon is by asking past patients for their opinion. Some clinics will have a list of former clients who are happy to be contacted and provide a testimonial. YouTube is also a useful resource, as some former patients may have vlogged their hair transplant results.
Before and after photos
Detailed, high-quality images of the doctor's past results are essential. Be wary if the pictures look blurry, digitally altered, or as though the patient is using hair products. It's necessary to be realistic about the results you can achieve, so request before and after photos of men with a similar hair profile to you.
Qualifications
Look for a surgeon who is a member of the International Alliance of Hair Restoration Surgeons (IAHRS) or a local association in your country, like the British Association Of Hair Restoration Surgery, the American Board Of Hair Restoration Surgery or the Australian Society of Plastic Surgeons.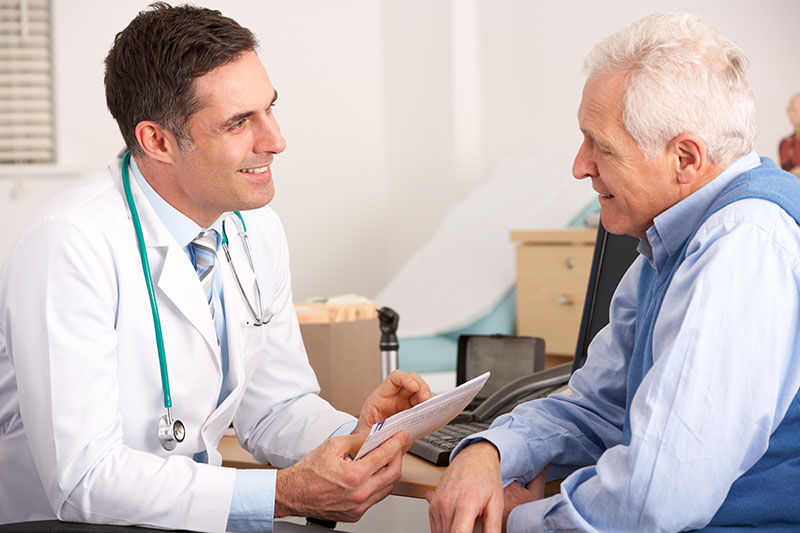 Hair Transplant Cost
How much your hair transplant costs depends on several factors. These include where you have the surgery, how many sessions you require, the type of surgery you select – FUT usually carries a flat fee, while clinics charge per follicle for FUE – and the experience of the surgeon. In the US, hair transplants range from around $US4,000 to $US15,000. Men in the UK can expect to pay between £3,000 and £7,000 for FUT, while FUE is generally priced from £10,000 and up. In Australia, you can expect to pay, on average, between $AU10,000 to $AU25,000, while in Turkey – a country that has become more well-known for hair transplants – the average cost is about $US2,000.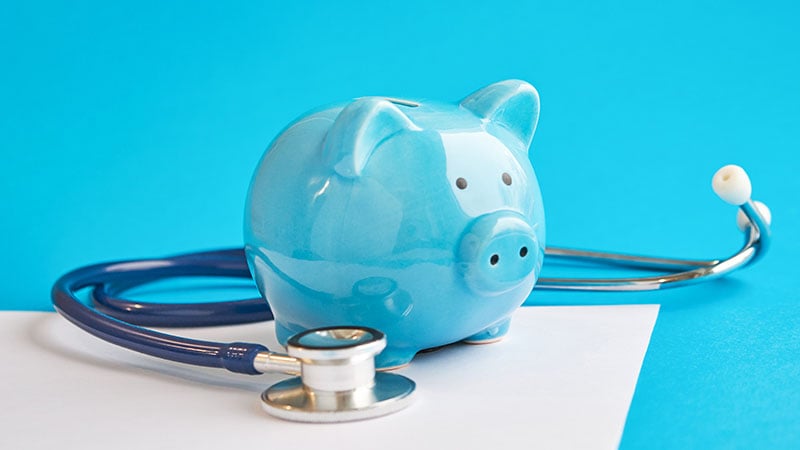 FAQs
Do hair transplants really work?
There are several options to regain or minimize hair loss, and these include hair transplants. This is an effective option and can have a great result working much better than many do-it-yourself products. That said, transplant surgery's success rate differs significantly, from around 10 to 80 percent, depending on the individual. There are also different procedures, including Follicular unit strip surgery (FUSS)/follicular unit transplantation (FUT) or Follicular unit extraction (FUE), which will have varying results depending on the hair used and the skill of the surgeon.
Is hair transplant permanent?
Hair transplant is an outpatient procedure that uses hair from other areas of your body, for example, body or beard hair, and transfers it to areas on your scalp that are thinning. Depending on the follicles used, the surgeon's skill, and the different options you choose from, the results can be quite effective and permanent. The hair can be affected by the patient's lifestyle, age, and various other factors.
How much does a good hair transplant cost?
A good hair transplant can cost a lot of money. Factors to consider include your chosen surgeon, the amount of hair that needs to be transplanted, and the type of procedure you opt for, for example, FUE or FUT. FUT may have a flat rate, while FUE is charged per follicle, and prices can range from around $US4,000 to $US15,000 in the United States.
How painful is a hair transplant?
Most hair transplant surgeries will not be painful as local anesthesia is used beforehand. There may be some discomfort when the numbing agent is being applied, but this should be brief. After the surgery,y there may also be some discomfort, but post-operative pain medications can be taken to manage this.
Can hair transplants go wrong?
As with any medical procedure, there is always the chance that something could go wrong. This is why it is so important to choose a reputable clinic and a skilled surgeon. Do not be afraid to research into them, see their qualifications, and ask questions. A bad hair transplant surgery can result in significant discomfort and emotional distress for the individual.
What are the disadvantages of a hair transplant?
There can be several disadvantages of hair transplantation surgery, including poor results and infection. Other individuals may also experience bleeding, itchy, inflammation, swelling of the scalp, and an allergic reaction to anesthesia. Most individuals who choose a reputable clinic and skilled surgeon should have very few side effects, and these will be discussed with you beforehand.
What is the best time for a hair transplant?
It takes a while before you notice the results of a hair transplant, and you can expect to wait several months or up to a year. As for when is the right time in an individual's life to have such a procedure, there is no right answer as it depends on the individual. Some men experience hair thinning around 35 years, while it may happen much earlier or much later for others. It is important to do your research into the various hair loss alternatives to determine which is the best course of action for you.
Can chest hair be used for hair transplant?
Hair transplantation on the scalp can be taken from several areas of the body, including the legs, arms, and abdomen. That said, the places with the most success tend to be from the beard and the chest as they are the most similar to scalp hair.
How can I sleep after a hair transplant?
After a hair transplantation surgery, you want to ensure that you do not damage your newly transplanted hair. Therefore, the best way to sleep is on your back, with both your back and head elevated. It is advisable to sleep upright for at least three nights as this promotes blood flow to your hair follicles. Do not sleep on your stomach.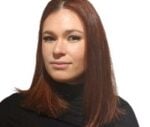 Arabella Roden is a skilled writer and sub-editor with over ten years of experience across print, digital, and B2B. She holds a Bachelor's Degree in Journalism and specializes in beauty, hairstyles, fashion, tattoos, and lifestyle topics. Arabella is currently the Chief Sub Editor at Mecca Brands and has been writing for The Trend Spotter since 2019.
SUBSCRIBE TO OUR NEWSLETTER
Subscribe to our mailing list and get interesting stuff and updates to your email inbox.