On Wednesday, Gucci and parent company Kering officially replaced Frida Giannini with her deputy and head accessories designer Alessandro Michele.
The Italian fashion house previously reported that Gianni and her husband Patrizio di Marco would be leaving the brand following two years of declining sales, something which the brand is hoping Michele can correct.
Marco Bizzarri, President and CEO of Gucci, praised Michele's brilliance and creative vision in a statement, saying, "Alessandro and I are fully aligned on this new contemporary vision needed by the brand and we will be continuously inspired by that new identity in our respective roles and duties. Alessandro's talent and his knowledge of the company and the design teams in place will for sure allow him to move quickly and seamlessly in implementing his new creative direction for the collections and the brand."
We've already seen what Michele is capable of under pressure when he presented the brand's men's collection in Milan on Monday. Pulling together the androgenous collection, entitled Urban Romanticism in less than a week (along with a team of designers), Michele took a different direction for Gucci.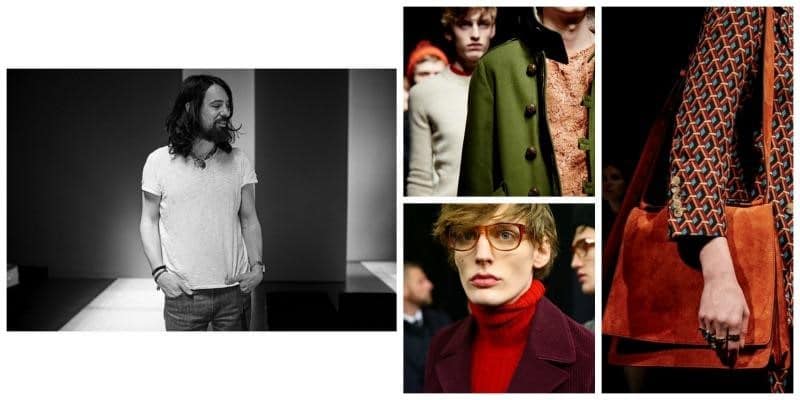 The collection paid tribute to France, using the colours of the Tricolore (red, white and blue) and included everything from chiffon bows, fur-trimmed coats, turtle neck tops and athletic cut pants, completed with beret's and signet rings.
There are exciting times ahead for Michele, who will debut his first womenswear collection for the luxury giant in Milan on Feb. 25.
SUBSCRIBE TO OUR NEWSLETTER
Subscribe to our mailing list and get interesting stuff and updates to your email inbox.