Year 2014 will be recorded in the annals of Melbourne history as the year the 'Paris End' of Collins Street regained her rightful place as the centre of luxe fashion in our great city. To add dazzle to this already glamorous avenue, heaving as it is with every conceivable luxury brand known to the world, Gucci, Italy's foremost purveyor of covetable leather goods and high fashion, reopened the doors to its stylish newly refurbished flagship store in Melbourne with an added surprise for the eager aficionados of the brand.
The old premises at Shop 1, 161 Collins St has been re-conceived as a temple of deliciously enticing goodies for women and children whilst adjacent at Shop 2, 161 Collins Street, a haven of all things debonair has been created with a dedicated menswear store to service the needs of the sartorially inclined male.
Gucci's Creative Director Frida Gianinni's vision has hurtled Gucci, founded by Guccio Gucci in Florence in 1921, into the 21st century paving the way for the brands contemporary look. Gianinni's innovative store design concept utilises open spaces, warm luxurious materials and natural light to spectacular effect. Signature Gucci materials of rosewood and marble are enhanced with the introduction of new elements such as warm polished gold, smoked mirror and smoked bronze glass in an effort to recall the elegance and richness of the Art Deco era. In further adding symbolic detailing to the interior spaces, Giannini has included stylised examples of Gucci's signature web striping.
A party, reminiscent of the heady mythical celebrations in 'Great Gatsby', was held at the premises to inaugurate, laud and celebrate the return of Gucci to Collins Street. Near 400 uber glamorous sorts descended in their Gucci finery to marvel at the 'new look' Gucci store ogling in delight at the seductive wares on display including a display of 'fine jewellery' incandescently shimmering beneath glass cases.
In fact to mark the opening, the house's Italian jewelry-making expertise has been brought directly to Melbourne with the Jewelry Artisan Corner, which presents an exclusive opportunity for clients to witness first hand the superb craftsmanship and attention to detail that is required for the production of every item in Gucci's fine jewelry collection. Adding further allure, a rose gold Horsebit cocktail ring, set with diamonds has been designed exclusively for Australia and is available for pre-order from September with the ability for clients to purchase this special piece to be able to see it finished before their eyes.
As the 'Beau Monde' wandered to and fro, spirited acclamations of appreciation were audibly heard as attendees took in the splendour of both the side-by-side stores with "I must have" and "I want" a recurring chorus throughout the animated greetings and air-kissing that is customary at such celebrations. The ebullient mood aided by vignettes of models in the latest season Gucci must-haves with balloons playfully bobbing behind them adding yet more colour and spiritedness to proceedings.
A magical evening which truly resonated the raison d'être for the grand celebrations.
 
Welcome back Gucci to your rightful home on Collins Street.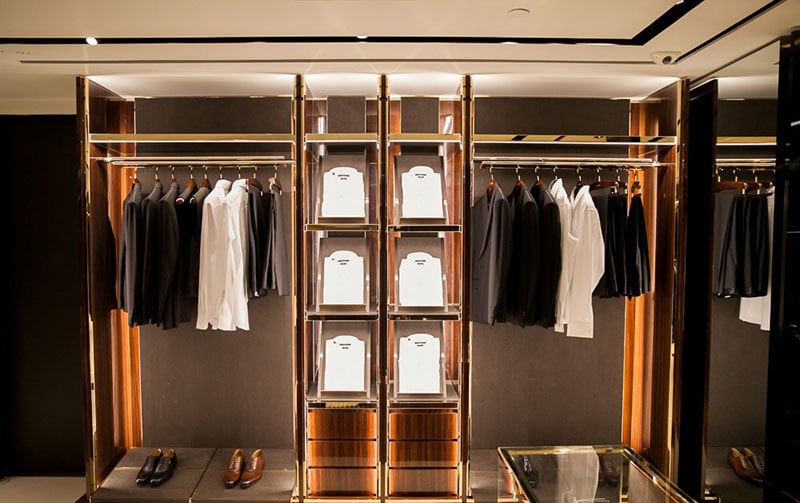 SUBSCRIBE TO OUR NEWSLETTER
Subscribe to our mailing list and get interesting stuff and updates to your email inbox.