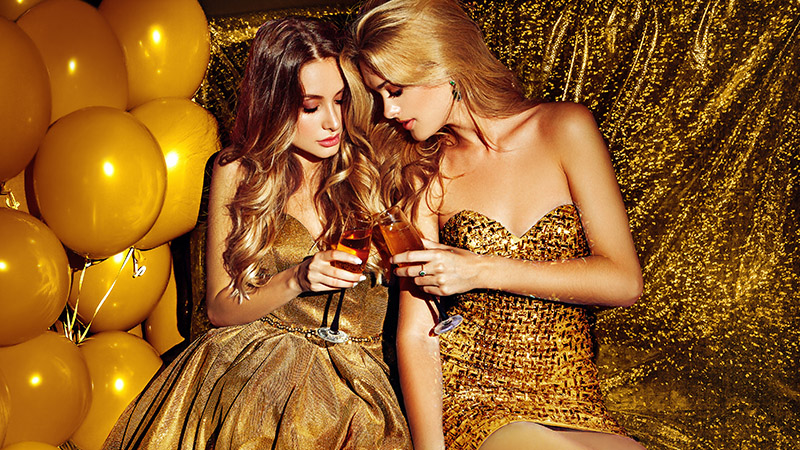 Birthdays are already pretty special occasions. After all, it represents one more trip around the sun and another 365 days of memories being made. However, there is one birthday that's even more special – your golden birthday. The concept of this day dates back to the 1950s, and it's the perfect excuse to go a little extra with your celebrations because it only happens once in your life. Get the low-down when your golden birthday is, plus some great ideas on ways to honor this most auspicious occasion.
Golden Birthday Meaning
A golden birthday is extra special because it's the day you turn the age of your birth date. For example, if you're born on the 20th of the month, it's when you turn 20, or 3 on the 3rd, or 31 on the 31st, and so on. The concept originated in the 1950s from celebrated midwestern romance author Joan Bramsch, who began celebrating her own children's golden birthdays. It's also sometimes called a lucky birthday or champagne birthday.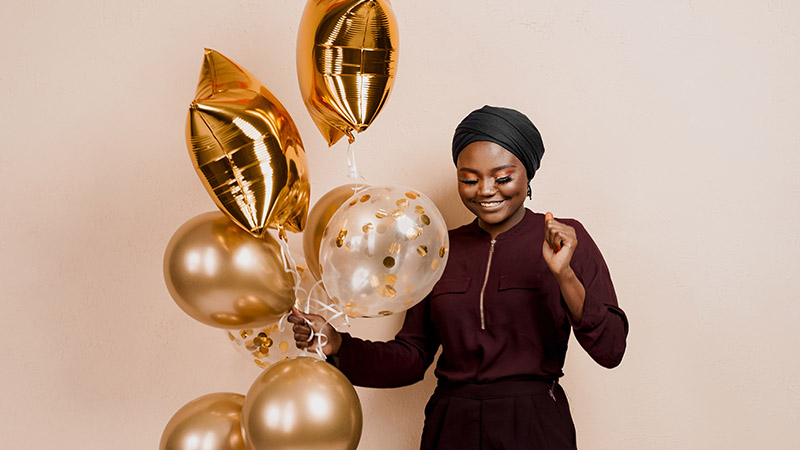 What is Special About a Golden Birthday?
A golden birthday is special because it's a once-in-a-lifetime event! While most people commemorate regular milestone birthdays like the 18ths, 21sts, 30ths, and 50ths, this is another fun celebration to add to your calendar. It's unique too because it can happen any time between your 1st and 31st birthdays, depending on when you were born. As such, there are so many different ways to celebrate this event, and it's the perfect excuse to treat yourself!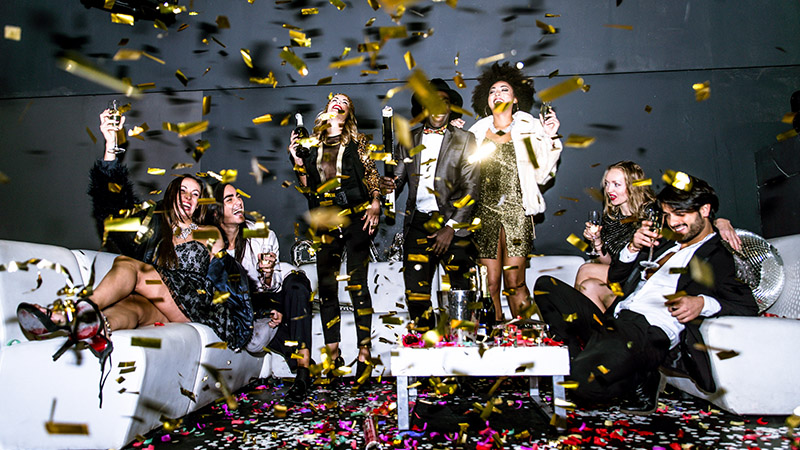 What is a Double Golden Birthday?
If you're sad that you've missed your golden birthday already, not to worry – you might be able to celebrate your double golden instead. This happens when you turn twice the age of your birth date. For people born on the 10th, this will be their 20th birthday; for those on the 23rd, it'll be their 46th birthday; and for those born on the 30th, it'll be their 60th! The later in the month you were born, the bigger the spread of these festivities across your lifetime.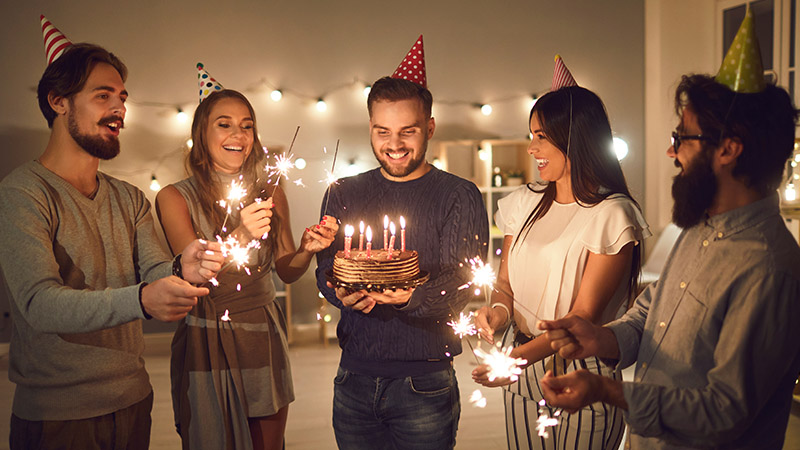 What is a Triple Golden Birthday?
Continuing the maths, a triple golden birthday is then three times your birthday. This is wonderful because it could be anything from your 3rd birthday if you're born on the 1st of the month, all the way through to your 93rd birthday if you're a 31st of the month baby! It just goes to show how unique a celebration this can be for everyone.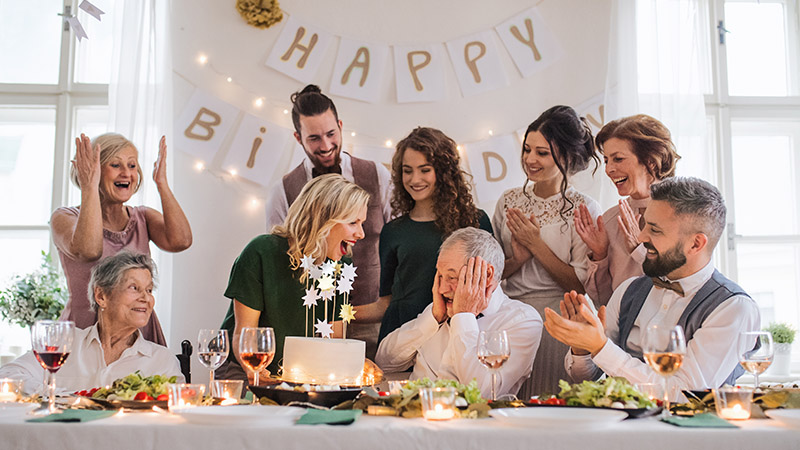 Golden Birthday Party Ideas
Golden birthdays are a reason to party extra hard, though that doesn't have to mean dancing until the wee small hours of the morning. How you choose to celebrate your golden birthday should be what makes you happiest (and will vary depending on your age – no Champagne for 3-year-olds!). We've rounded up some fun and entertaining ideas to mark the occasion. Keep it simple with brunch, escape for the weekend to a boutique hotel, or go all out with a themed birthday photoshoot that celebrates you. Other great options include movie marathons, game nights, fancy dinners, and, of course, delicious cake.
Fill the Bedroom with Gold Balloons
Take inspiration from installation artist Martin Creed and fill the birthday person's bedroom with gold balloons as a celebration! It's an excellent option for all ages, from kids through to adults. You can do this while they're out of the house at school or work, as a surprise when they get home. Alternatively, if you're feeling brave and they're a heavy sleeper, why not fill it while they're snoozing away the night before their special day? That way, they'll wake up to a massive surprise! Make your life easier by hiring or purchasing a balloon pump so you don't get light-headed blowing up hundreds of balloons. Of course, you can also use helium and fill the room from the top-down rather than the bottom-up.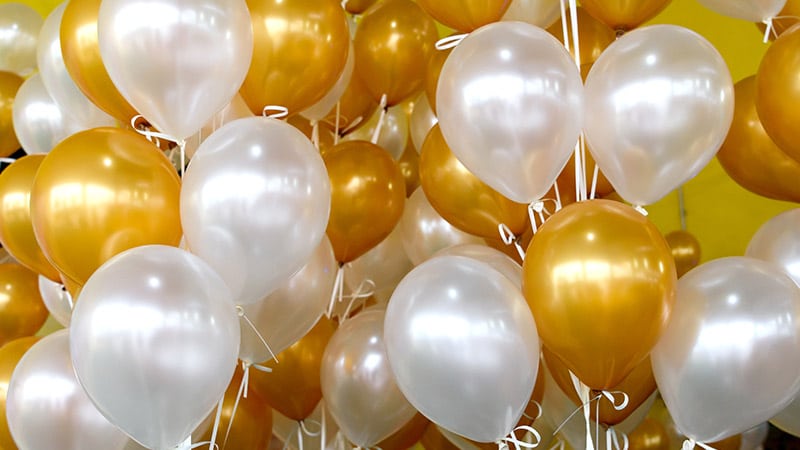 Rose Gold Birthday Party Theme
If yellow gold is not your cup of tea, you can still celebrate your golden birthday in style. Simply switch to a pretty rose gold theme instead! It's an elegant take on the idea and pairs fabulously with other colors such as white, pink, and silver. It even works well with dark hues like burgundy, navy, and Veridian. Ask your guests to dress up in rose gold, decorate with metallic streamers, and invest in a sparkling sequin table runner.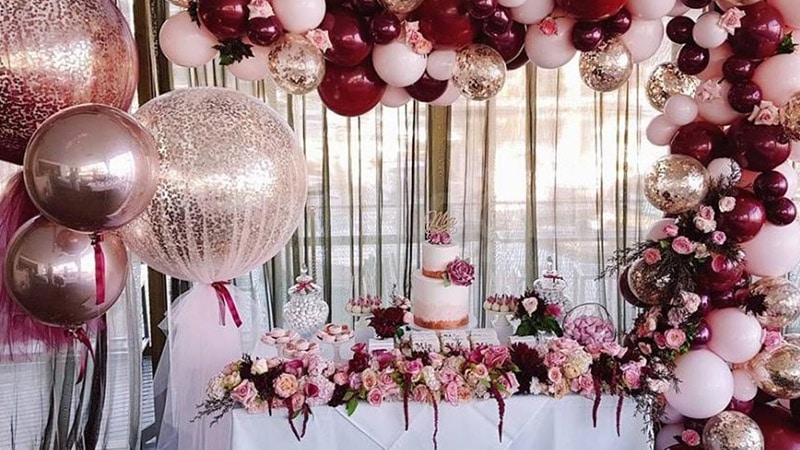 Invite Friends to The Beach
Celebrate your golden birthday under the sun's golden rays with a trip to the beach. Invite your friends, grab a beach ball, and pack your cooler with drinks and snacks. This is the ideal way to relax and enjoy your day. Cool off with a refreshing swim, play a game of beach cricket or volleyball, or even go for a stand-up paddleboard – there are endless options for activities. Plus, because there's so much room at the beach, you can invite as many friends as you like to join you on your special day! Just remember to stay sun safe with quality sunscreen and keep hydrated.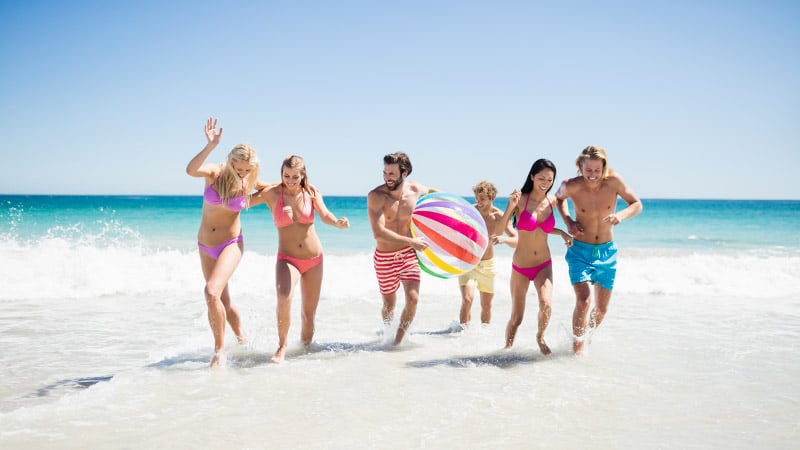 Take a Road Trip with Your Best Friends
There's something special about a road trip with your besties. It's the wind in your hair, killer tunes blasting from the radio, and just the open road and adventure in front of you! To celebrate your golden birthday, consider taking a day-long road trip, traveling around your local region visiting different destinations along the way. There could be wineries, community festivals, quaint museums, and national parks to discover. Alternatively, make it a bigger adventure with a multi-day journey somewhere farther-flung. Driving is a great way to explore smaller towns between you and your destination, plus it gives you the flexibility to stop where and when you like. Just don't forget road trip essentials like good snacks, travel games, and an epic playlist.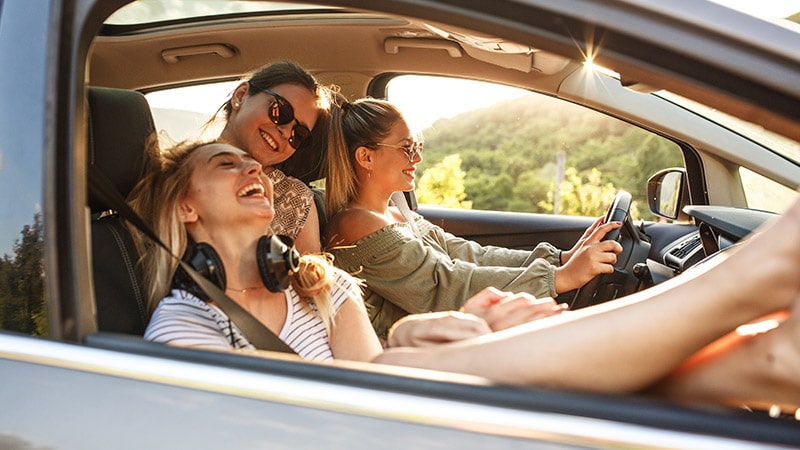 Enjoy An Elegant Dinner at a Fancy Restaurant
A special birthday is a perfect occasion for a fancy restaurant dinner. You'll undoubtedly feel celebrated with top-tier table service, crisp white linens, and a dimmed atmosphere illuminated by candlelight. Splash out and treat yourself to whatever you like on the menu – after all, it's your golden birthday. Another great option is a degustation, where your innovative and inspired chef designs a creative tasting menu of the finest produce. Of course, if you want to enjoy wine with your dinner, most fancy restaurants will also have a sommelier on staff to help guide you through the often-extensive wine list. They'll find out what you usually like and what food you've ordered and recommend a bottle accordingly. Finally, don't forget to make a reservation well in advance, as some fancy restaurants book out super early.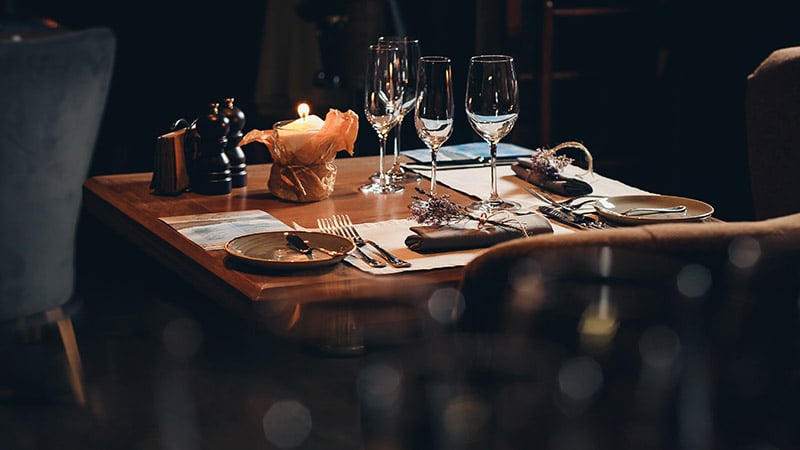 Book a Luxurious Stay at a Boutique Hotel
Spend a night or two away in a luxury boutique hotel to mark your golden birthday. While large chain luxury hotels have their place, boutique properties are extra special. They tend to have a lot more character, you'll enjoy more personalized service, and they have fewer guests, so you don't need to battle the crowds. They're also often found in excellent locations, meaning you can get deeper into a destination and explore like a local. Choose an inner-city hotel situated in a renovated historic building, make your way to the country for a quiet retreat, or pick an isolated site such as cabins in the woods or igloos under the aurora borealis!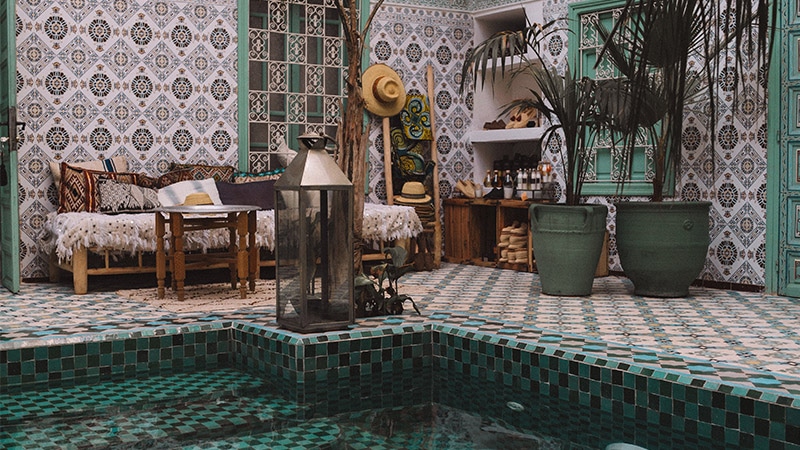 Go on a Picnic
If you love the outdoors, then a picnic in nature is the perfect way to celebrate your golden birthday. Gather your friends, a basket full of tasty treats, and perhaps a bottle of wine or six-pack of beer, and set out for your favorite destination. It could be a local park, a field of wildflowers, smooth rocks by a waterfall, or even just your backyard. Wherever you choose, don't forget to grab your picnic rug, so you can sprawl out on the ground, soak in the sun, and gaze at the clouds as they pass overhead. Enjoy quality time with your friends and loved ones, free of the distractions of your regular day, and appreciate being in the moment. Picnics are also a brilliant opportunity for the ladies to rock a cottage core-inspired outfit!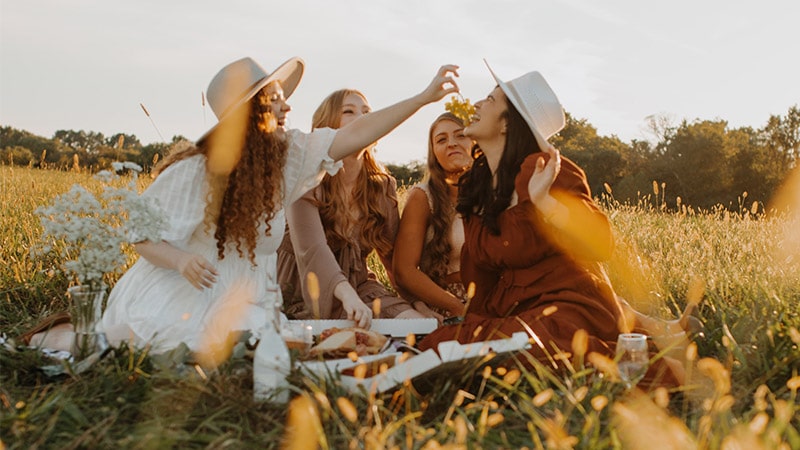 Treat Yourself to a Day Spa
One of the quintessential self-care activities is a spa day. As such, it's the perfect treat to celebrate your golden birthday with some "you time." Day spas focus on peace and relaxation, with beautiful facilities, gentle music, and tranquil surroundings. Choose from various menu options, from deep relaxing massages or invigorating body scrubs to cleansing facials and beauty treatments. Other options might include Vichy showers, infrared saunas, sensory deprivation tanks, and full-body mud wraps. Combine a few of these with a healthy spa lunch for a full day of indulgence. Of course, there are also more intensive beauty treatments such as skin needling, laser therapy, and chemical peels and which can give you excellent results and have you looking brand new.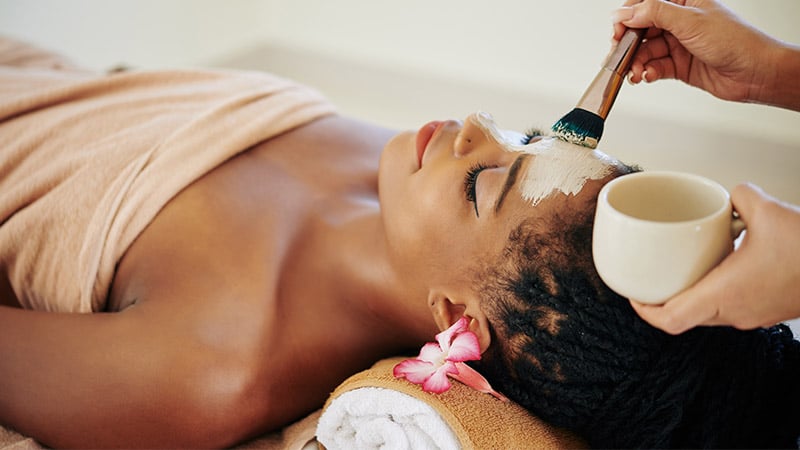 Have a Board Game Night
A board game night is guaranteed fun! Invite some friends over, order some pizza and get ready to game. The best thing about board games is that there are so many to choose from. There are classics like Monopoly, Scrabble, Catan, and Cluedo. Then, there are new, creative options like Exploding Kittens, Hues & Cues, Secret Hitler, Telestrations, and Cards Against Humanity. If you're celebrating your golden birthday as an adult, why not throw in some hilarious drinking games that will get both the conversation and the drinks flowing. A board game night is an easy and casual event that's great for mixing friend groups and bonding through friendly competition.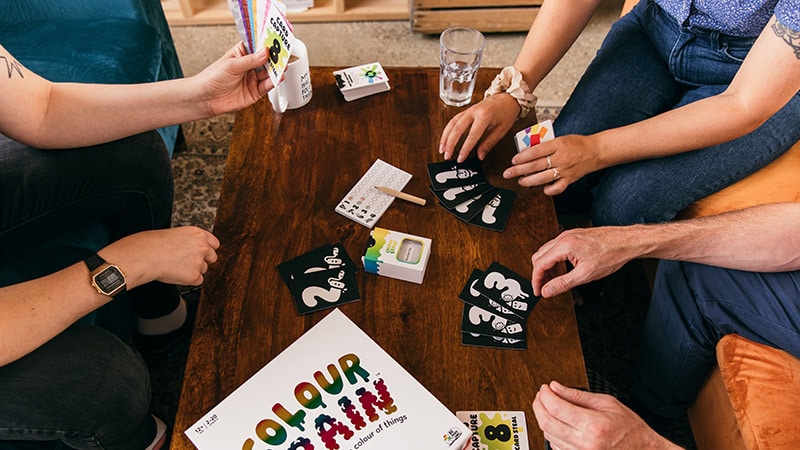 Hire a Private Chef
If you love food, then hiring a private chef for an evening is a brilliant way to celebrate your golden birthday. A trained professional will come to your home and whip up an incredible feast for you and your friends or family to enjoy. They'll often have a range of dishes in their repertoire, so you can mix and match to create your ideal menu. Plus, they can also easily cater to dietary requirements as, unlike a large commercial kitchen, everything is cooked just for you. If they don't offer drinks, they'll still be able to recommend what kind of wine or beer to serve with your dinner. Best of all, there's no cleaning up, as the chef (or their assistant) will generally do that for you!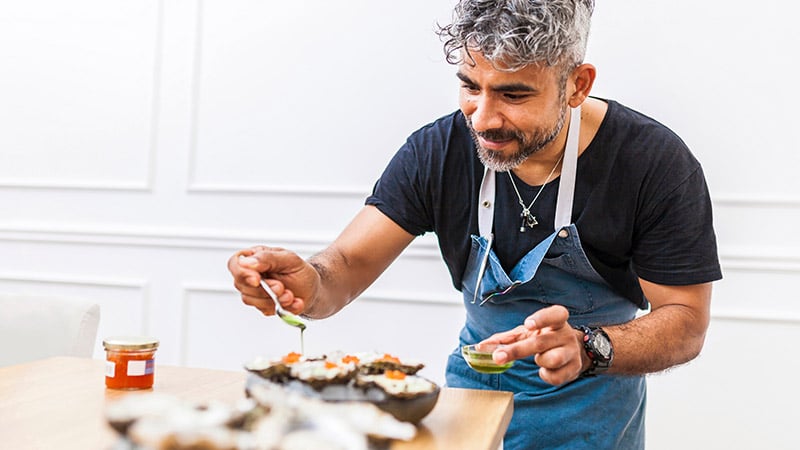 Binge Watch Your Favourite Show/Movie Marathon
While not everyone is a party animal, you can still celebrate your golden birthday in style at home with a movie marathon. It's the ideal opportunity to chill out on the couch and binge-watch your favorite television series or movies. Take it to another level by converting your living room with fairy lights, extra cushions and blankets to make a movie-watching fort, and of course, plenty of snacks. Some excellent classic viewing options include Harry Potter, Lord of the Rings, Star Wars, the MCU, The Office, The Witcher, Game of Thrones, Stranger Things, or Firefly. This is also a brilliant option for golden birthday kids too, especially if you let them stay up past their bedtime and eat all the popcorn or junk food they like!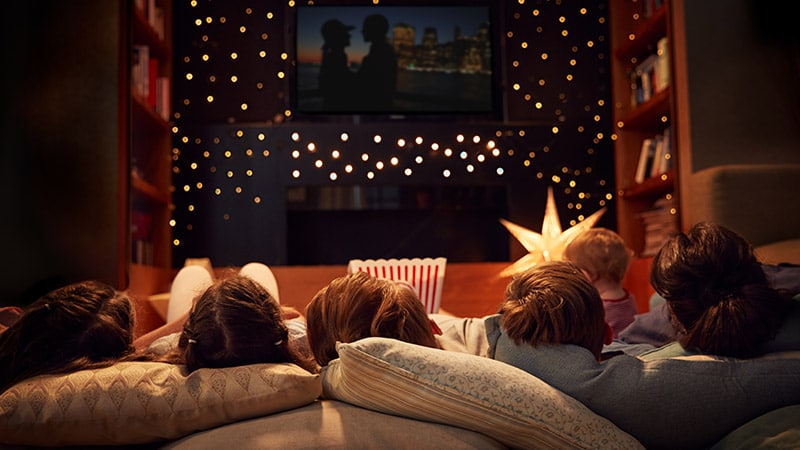 Brunch with Friends
Start your golden birthday the right way by booking brunch with friends. It combines all the joy of breakfast food with coffee and mimosas in a cheerful and sociable setting. Indulge in sweet pancakes, classic bacon and eggs, or grab a burger – brunch menus are so varied, and no one judges you for your choices. If you want coffee, juice, a Bloody Mary, French toast, bacon, and fries – go crazy! Enjoy it all over lively conversation with your group. Brunch is also a relaxed occasion; it is the perfect opportunity to rock a linen suit or pretty sundress, soak up the sunshine, and still get a sleep in! Finally, once brunch is over, you've also got the rest of the day ahead at your leisure for more socializing, shopping, adventures, or even full-belly naps.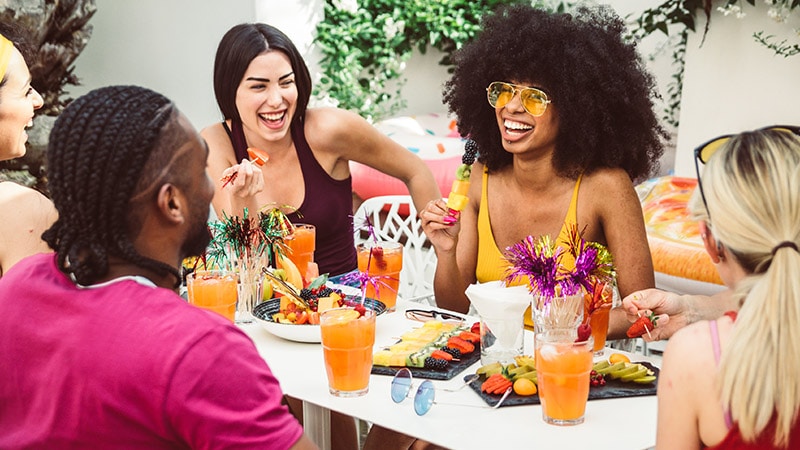 Do a Birthday Photoshoot
Most people will have seen cute photoshoots of babies' birthdays. They're adorable, sweet, and full of chaotic joy (especially if there's a smash cake involved). While they're common for young children, they're also an excellent idea for golden birthday celebrations for all ages – adults too. Pick a theme, get some numbered balloons, and dress up however you like. Gents could rock a three-piece suit or a fun costume, while it's the perfect time for ladies to wear a ballgown or tutu and crown! You could even wrap yourself in a swaddle and list your age in months with some of your 'achievements' on a chalkboard in true newborn style. Of course, it doesn't have to be silly. You could opt for a lovely family portrait, a couples' session, or even a sensual boudoir photoshoot – it's your celebration, after all!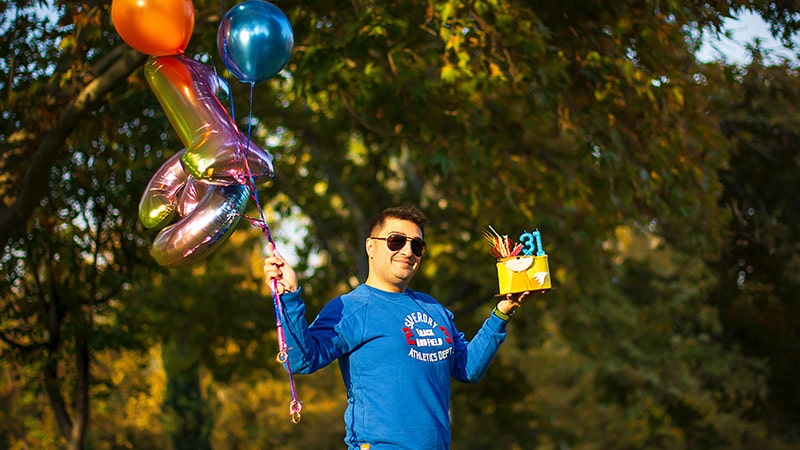 Enjoy a Staycation
Golden birthday celebrations don't have to be big and loud. There's a lot to be said for embracing the simple joys in life and admiring the beauty of the everyday. That's where a staycation can be an excellent option. Staying at home allows you to be a tourist in your hometown. Why not do some day trips in the local area, book a city tour, or finally tackle that list of "places you should check out." It's a great way to see your home through a new lens. Alternatively, staycations are also great for chilling out at home, with nothing to do but reset and relax. Sit in the garden with a book from your "to be read" pile, catch up on the latest Netflix series, or start a new creative hobby such as clay work, painting, or cooking. It's quality time just for you.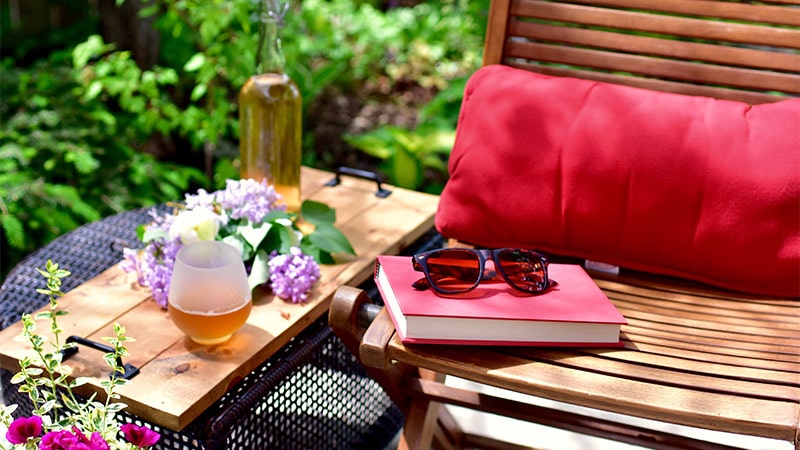 Golden Birthday Decoration Ideas
If you decide to host your own golden birthday party or one on behalf of a loved one, you'll want it to look as memorable as possible. Gold is a naturally appropriate theme for the event and makes it easy to plan the decorations. Start big with glitzy invites, then continue with balloons, Champagne, birthday signs, and even a photo booth to make the memories last.
Create Glam and Glitzy Birthday Invitations
Let your party guests know it's cause for celebration from the get-go with glam and glitzy golden birthday invitations. You can choose to get your craft on and make them yourself or order them from a professional organization. There are all kinds of options for elevated party invites, from intricate laser-cut metallic cards and different types of glitter to fancy envelopes and even pop-out card designs. Don't forget to include all the essential details, including the dress code or theme if it's applicable.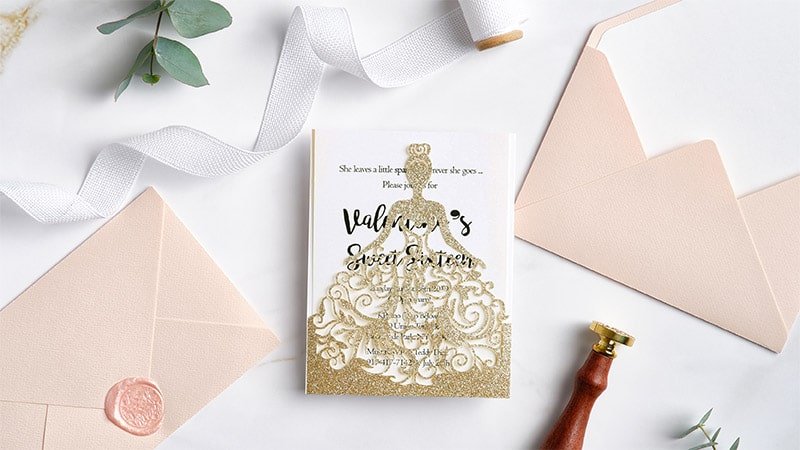 Buy Gold Balloons
Balloons are a party must-have. Gold balloons are a natural choice for your golden birthday, and there are plenty of styles to choose from. You might select metallic foil stars, hearts, or even letters or opt for a more subtle shine with traditional balloons that shimmer gently. Meanwhile, balloon arches are a fantastic way to make a statement, especially when paired with a curtain backdrop to create a stunning photo lounge. If you choose to blow the balloons up yourself, make sure you use a balloon inflater so you don't run out of puff and get all lightheaded. Hiring a helium machine is also a fun option for floating balloons in your indoor spaces.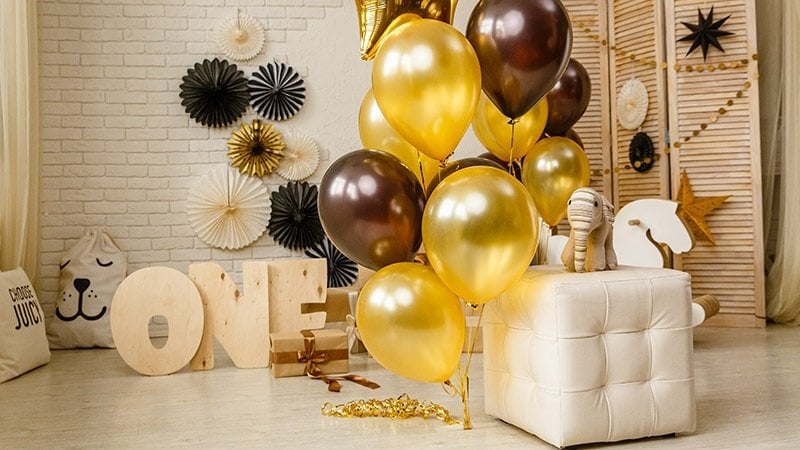 Use Gold Plates, Napkins, Utensils, and Cups
Another great way to incorporate gold into your golden birthday decorating is with plates, napkins, utensils, and cups. If you're hosting a party, you can buy environmentally friendly disposable products in a range of colors and patterns to add interest. Alternatively, if you're holding a more formal dinner party, you could invest in some gold crockery, napkin holders, or even gold-hued cutlery. Then, you'll have it on hand next time you host a special dinner.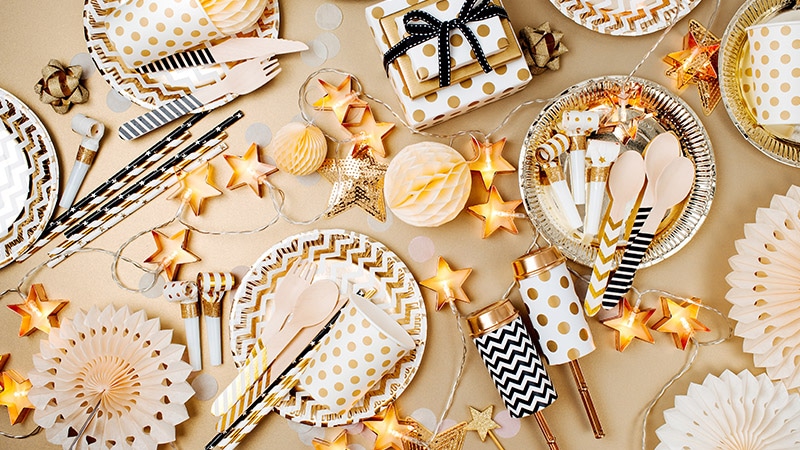 Serve Champagne for The Celebration
If ever there was the perfect time to pop a bottle of bubbly, it's definitely a golden birthday. Champagne is the ideal celebration drink, so enjoying a glass or two from your favorite vineyard with your guests is a wonderful idea. Popular brands include Veuve Clicquot, Louis Roederer, and Moët & Chandon. Make it extra special by getting your hands on a bottle of vintage Champagne from the year of your birth. Look at vintage-only brands like Dom Pérignon and Cristal. You'll pay a premium price compared to a non-vintage Champagne, but this is a once-in-a-lifetime event, after all!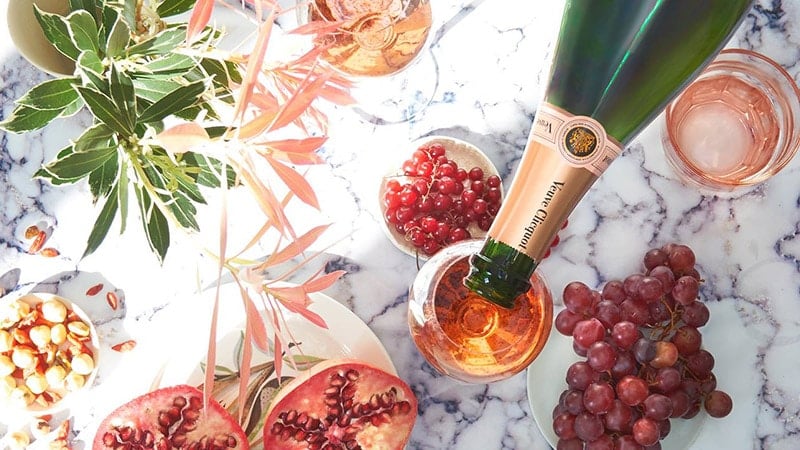 Hang a Gold Birthday Sign
Just in case anyone was unsure of the occasion, consider hanging up a big, gold birthday sign. There are many options available online and from party supply retailers. Metallic balloons are a great option that makes a statement, while bunting and banners might suit a more subdued theme. Attaching it in a scenic location also provides a stylish backdrop for photos with family and friends.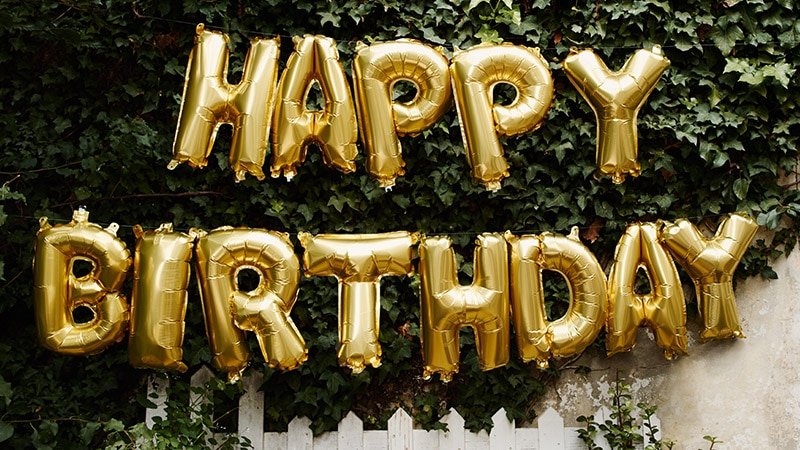 Invest in a Gold Disco Ball
Nothing will make you want to get your dance pants on at your golden birthday party faster than fun party lighting, and a gold disco ball is perfect. The lights that reflect off the glittering surface will cast warm speckles across the whole room and set the mood for revelry. To match the retro feel, you could choose to play disco tunes from icons like the Bee Gees, ABBA, or Gloria Gaynor. However, any song that gets you on the dance floor will be a winner!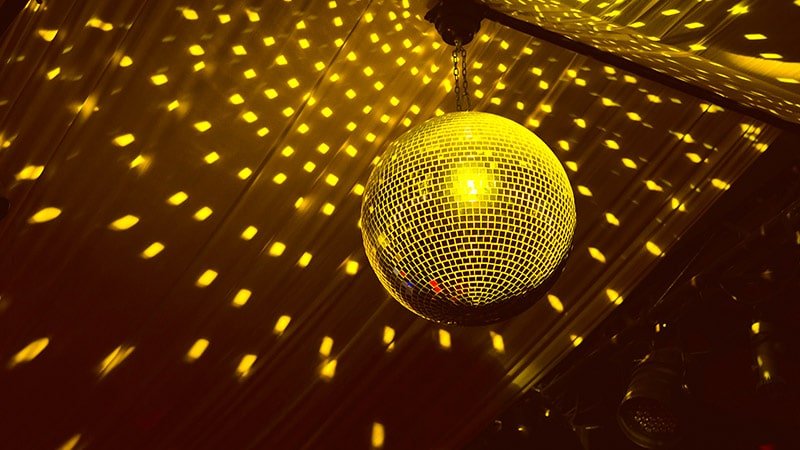 Find The Right Cake Topper
It's hardly a birthday without cake, and a great way to add extra flourish is with a cake topper. Of course, for your golden birthday, a gold design is ideal. However, you can order custom-made cake toppers from specialty artists. Be creative with your ideas, add extra sparkle, or even get one that looks just like you. Combine your topper with other decorations such as colorful buttercream, ganache drips, delicate macarons, fresh flowers, or other sweets and candies for a decadent design.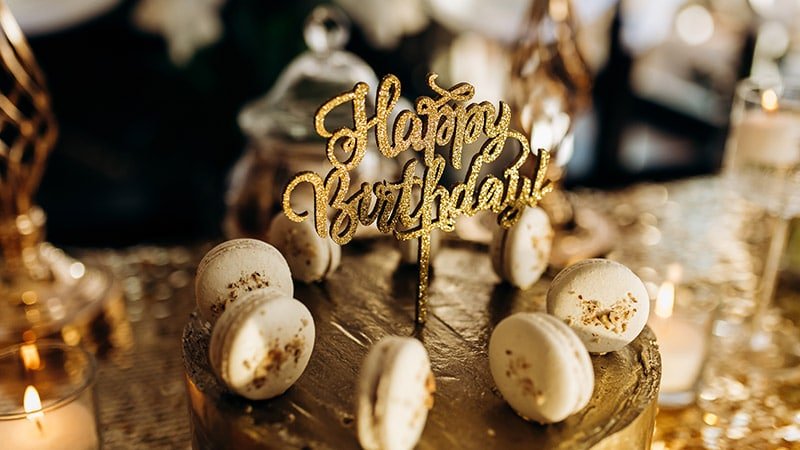 Get Dessert with Gold Icing and Candles
If cake toppers aren't your jam, gold icing and candles are other excellent choices. Professional cake decorators can do an incredible job with all kinds of colors and designs, so just let them know you want gold icing if you're splashing out. At-home options also include using luster dust either spritzed or painted on, edible gold leaf, gold cachous or sprinkles, or even pre-made metallic icing from brands like Over The Top. Finish it all off with gold birthday candles to blow out while your loved ones sing Happy Birthday.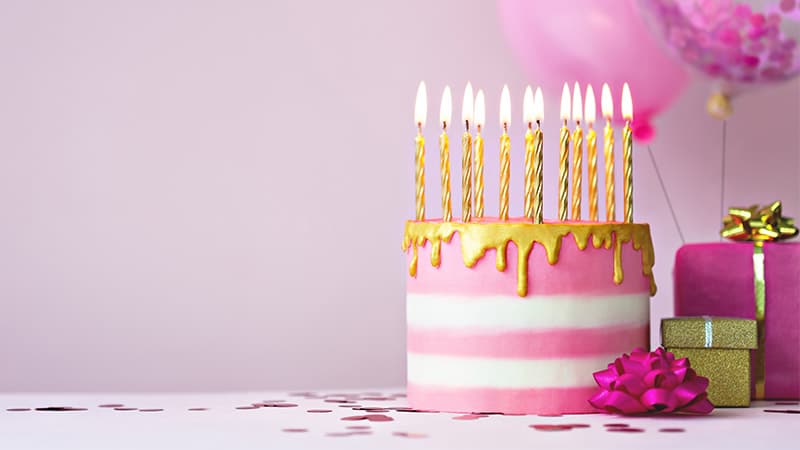 Have Gold Snacks
Food is an essential aspect of a good party. If you're really committed to the theme for your golden birthday, why not get creative with serving gold food? This might include Ferrero Rocher, caramel popcorn, wrapped chocolates, and golden Oreos. You might need to edge more into the yellow spectrum for substantial savory food. Examples include turmeric macadamias, corn on the cob, curried cauliflower, saffron prawns, or mac'n'cheese bites. When it comes to drinks, add sparkle to your punch or champagne with glittery cotton candy bombs popped into your glass.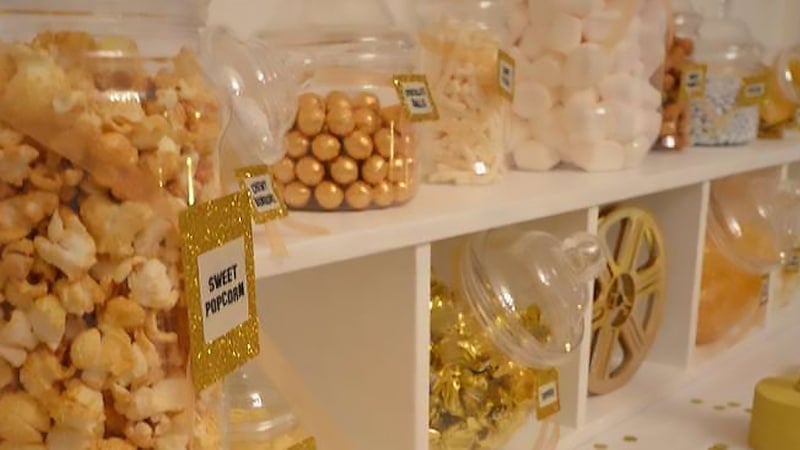 Offer Guests Godiva Chocolates
Indulge a sweet tooth at your golden birthday by offering guests Godiva Chocolate. Established in Belgium in 1926, the brand was appointed an official chocolatier to the Royal Court of Belgium in 1968. The company uses high-quality ingredients to create a delicious range of filled chocolates, slabs, and truffles.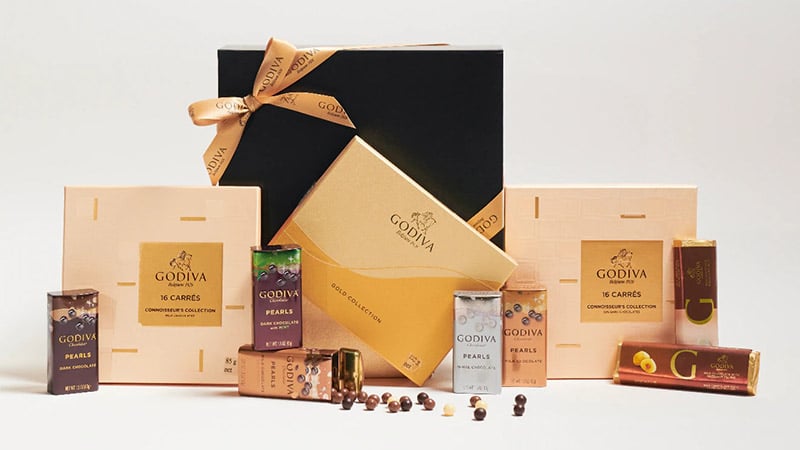 Rent a Photo Booth
Make more permanent memories at your golden birthday celebrations by hiring a photo booth. It's a fun and fanciful way for your guests to engage in the revelry with various hats, signs, novelty glasses, and other props to make the snaps more fun. Generally, there are multiple Polaroid-style printouts of the photos, so those in the images can take home a keepsake. Plus, the host often receives access to digital files of all the photos taken too.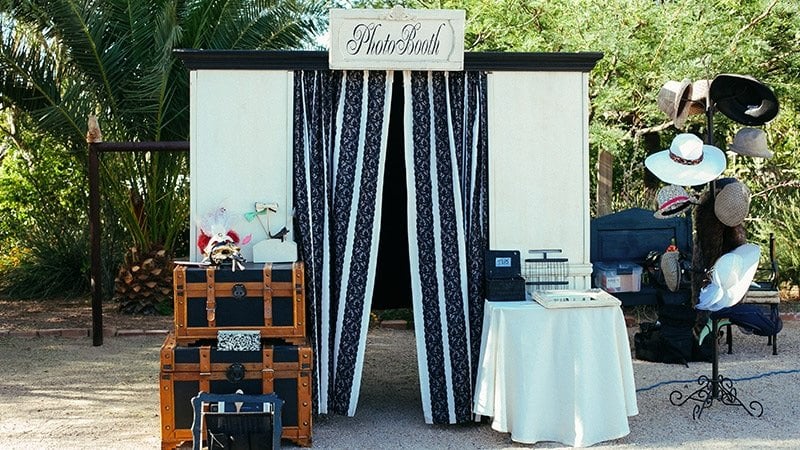 Give Out Gold Party Favours
Give your guests a memento of your golden birthday celebrations with gold-themed party favors. These can be as simple or as elaborate as you like. Throw back to kids' parties and fill them with candy and knick-knacks. Alternatively, add in mini bottles of booze, fancy nuts, and custom stickers for adults. If you want to go really outside the box, why not look at mini-succulents, bath salts, hot sauce, or even hangover cures for the day after the festivities.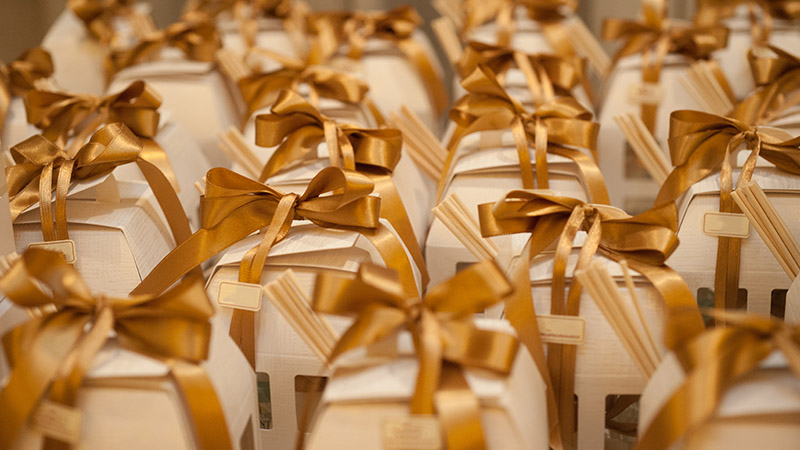 Put Up a Cool Yard Sign for The Event
Get your whole neighborhood involved in your golden birthday festivities with a fun lawn sign. Create a DIY sign of your own, which is an entertaining activity for kids. Let everyone know it's your day, and get them to beep their horn on the way past to help celebrate! Otherwise, you can also order a professional one online with a simpler happy birthday message or other decorations. It's also a good idea to get one if you're having a party so that your guests know exactly which door to knock on.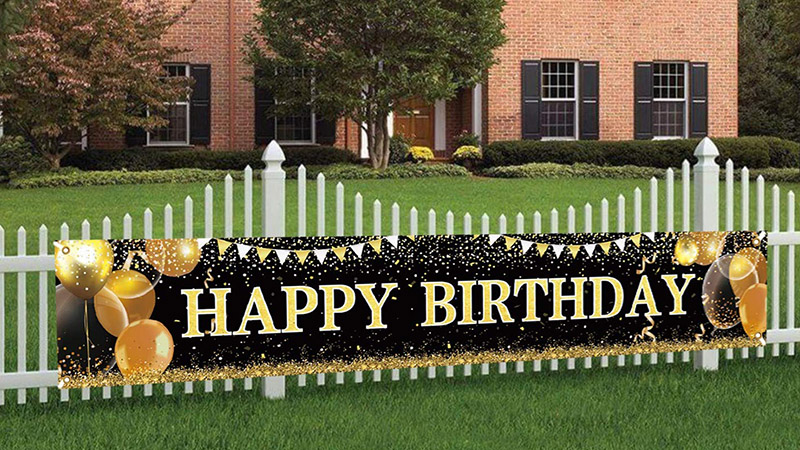 Birthday Rose Gold Cake
If you've chosen a rose gold theme instead of yellow gold, then blow out the candles on a pretty rose gold birthday cake. Luster dust and edible glitter are an easy way to create an effective and eye-catching finish, topped off with some fresh flowers or gold sprayed leaves. It's elegant, sophisticated, and still fun, without being too flashy or over the top.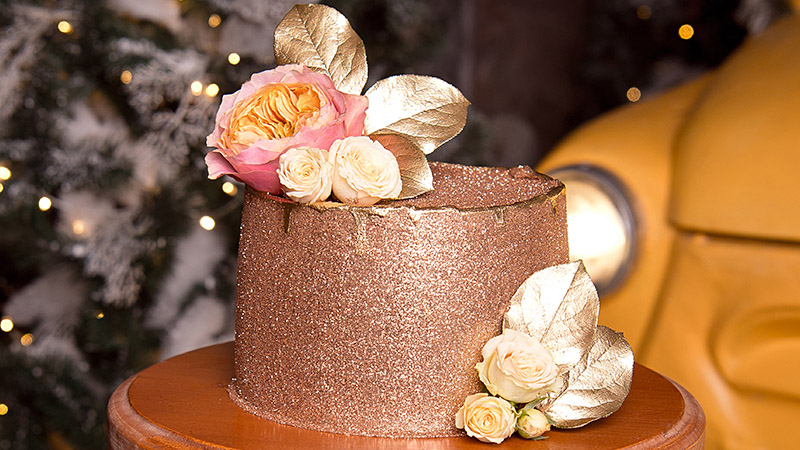 Golden Birthday Gift Ideas
Show how much you care for and appreciate the golden birthday person with a carefully selected gift. Because it's such a special occasion, it's easy to stick to the gold-inspired theme. You could get them something timeless like jewelry or a watch, or a more unique gift such as gold sneakers or personalized art. However, no matter what you choose, your presence as part of their celebration that's sure to be the greatest present of all!
Gold Jewellery
Gold jewelery is a wonderful gift for both men and women on their golden birthdays. It's classic, elegant, and will stand the test of time. If you're buying for gents, you might consider a simple chain necklace or bracelet that will look refined and stylish, or perhaps a signet ring. Then, the options are almost endless for women, from delicate necklaces to chunky bangles and everything in between. These beautiful, coastal vacation-inspired earrings from Byron Bay brand Dash of Gold are perfect for women with confident style. The trailblazing mismatched design is effervescent and fun, yet the 18-carat gold chain studs and freshwater pears are forever elegant.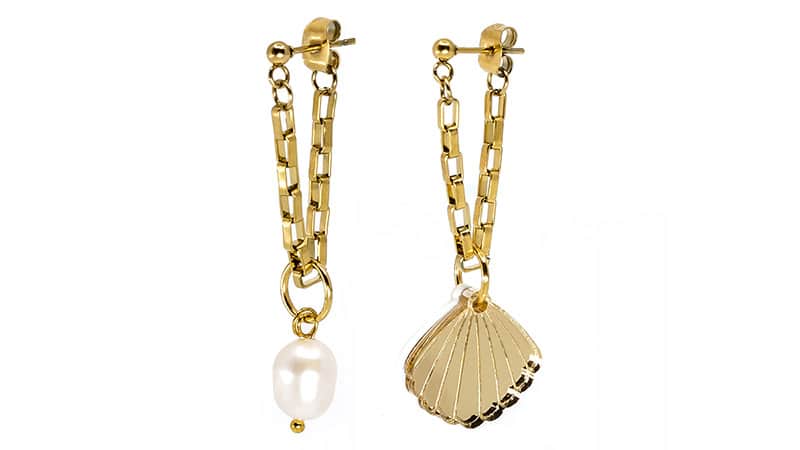 Gold Watch
Another enduring gift option is a gold watch. Timepieces like this are an investment that will often last for generations when well looked after. You can opt for a gold-tone watch or a real gold design if you really want to treat the birthday person. Both gents and ladies will appreciate a classic timepiece for a gift, while it's an excellent introduction for younger teenagers to the world of watches.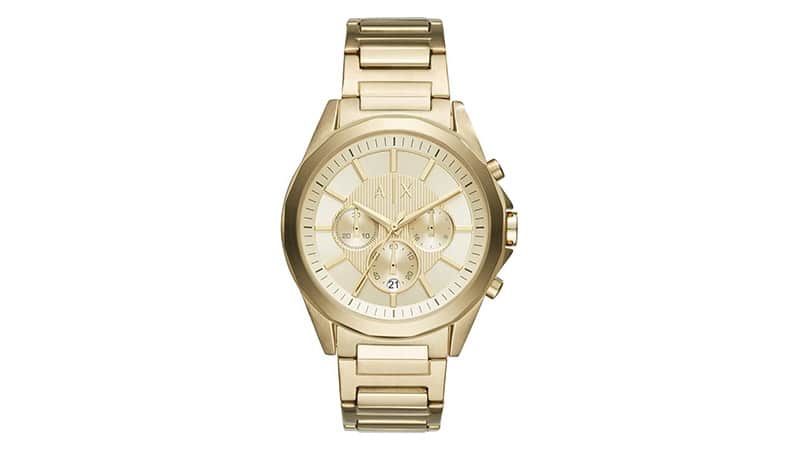 Personalized Gold Record
If the person celebrating their golden birthday seems to have everything already, it can be challenging to decide on a gift. That's where a personalized gold record comes in — and you don't even have to be a Grammy-award-winning, chart-topping singer! Handmade by designer Jeff Davis, you can choose the title, sub-title, and song name for display. It's then expertly framed in wood and ready to hang proudly on the living room or hallway walls.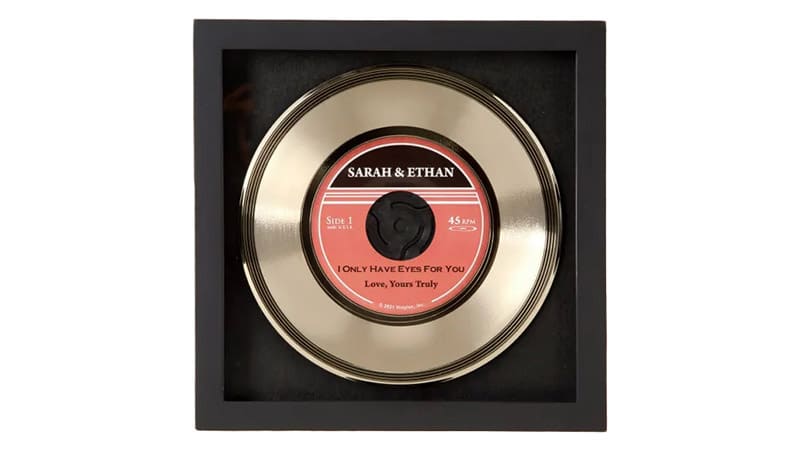 Golden Wall Art
Another excellent gift for the person who has everything is gold wall art. It helps if you know the golden birthday person's preferred style and what they appreciate in creative endeavors. However, there's so much stunning art in the world that you'll be able to find a unique piece with ease. A great example is this multi-dimensional wire art that represents love. It's hand-made using recycled materials, including cerulean glass for the leaves of each tree.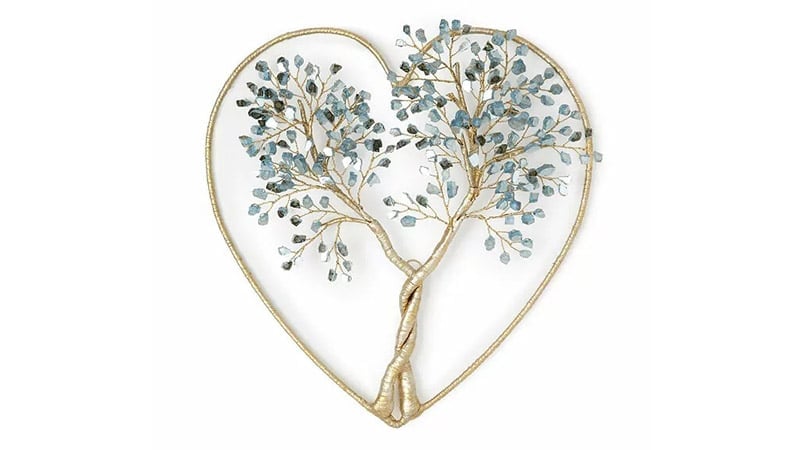 Golden Keepsake Box
Golden birthdays are a landmark event, so it makes sense to mark that with a unique gold keepsake box. It's like a personal treasure chest to store the most important memories such as travel souvenirs, ticket stubs, precious jewelry, or notes from friends. If you're gifting this to a child, their parents can start it off with items like the baby's first shoes, newborn photos, or even a lock of hair from their first haircut. It then becomes a personal time capsule of key moments and memories of life.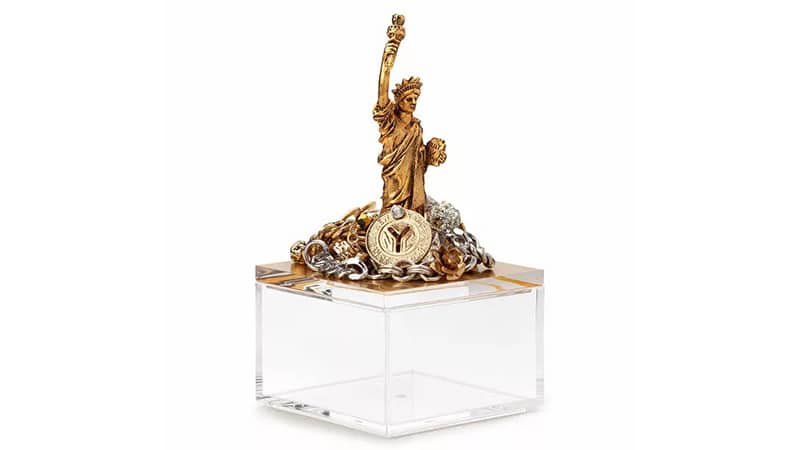 New York Times Custom Book
A New York Times Custom Book is a unique and uncommon gift for people celebrating their golden birthdays. It takes the newspaper's front pages from your birthday every year since birth and preserves them in stylish binding. Combined, they provide a snapshot of history. The minimum number of pages is 20, and the younger the person, the fewer pages the book will have. As such, this is an excellent gift for double and triple golden birthdays. There is also an option available for anniversaries, making it a great wedding gift.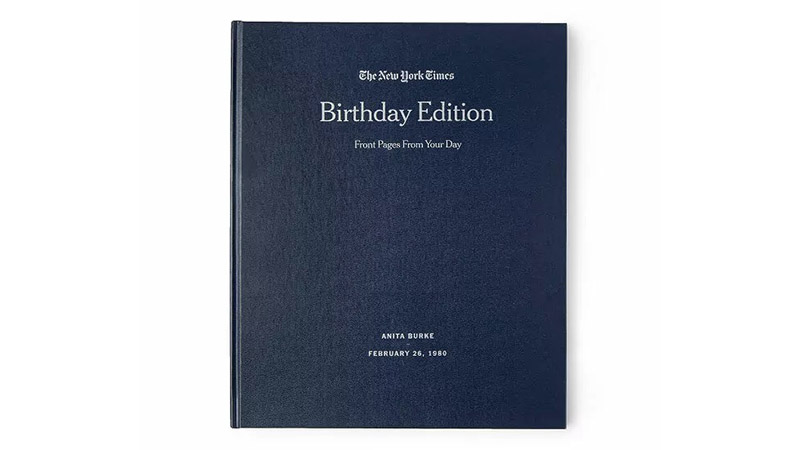 Gold Cufflinks
Sharp-dressed gents will appreciate a pair of gold cufflinks for their golden birthday. Choose from a range of designs from luxury designer labels such as Versace, Dolce & Gabbana, LANVIN, Paul Smith, and Vivienne Westwood. They're a great way to add a little bit of personality to a suit and button-up and are the kind of present that your giftee will keep for a lifetime.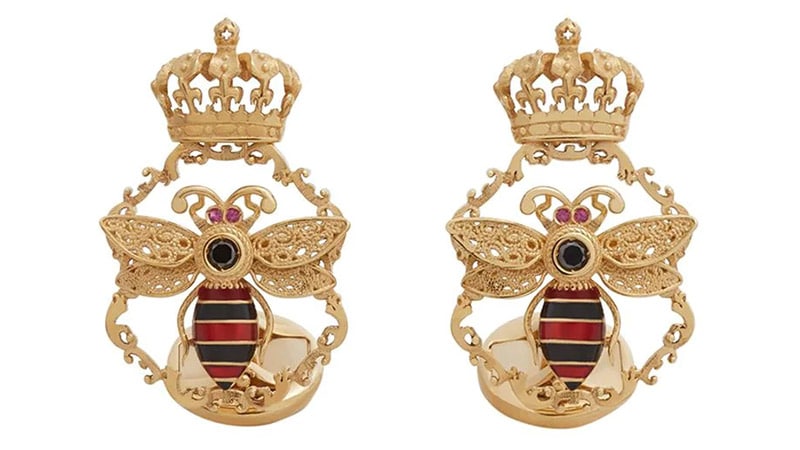 Golden Sleeping Mask
Give the gift of good sleep with a luxury gold eye mask. Handmade from silk, it's gentle on your skin and breathes well so that you won't get breakouts. It's perfect for blocking light for quality shut-eye and feels like a gentle face hug while you snooze. Store it in the matching pouch when it's not in use and give it a gentle hand wash whenever it needs a freshen up. If your giftee travels a lot, it's also ideal for long-haul flights when even dimmed cabin lights aren't dark enough.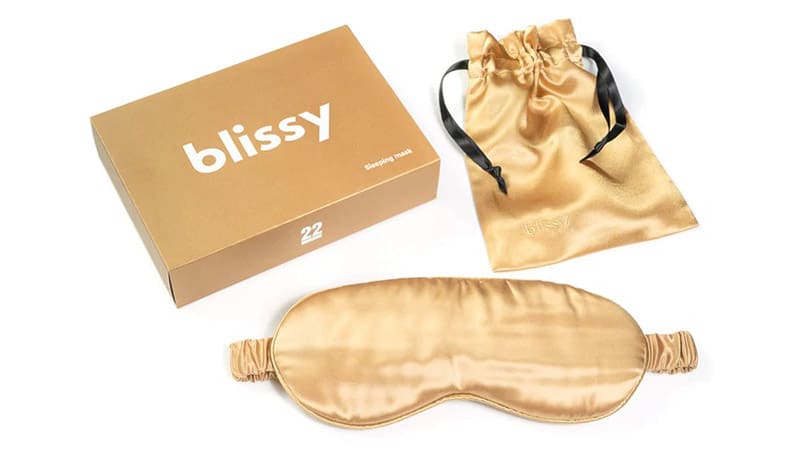 Stylish Gold Sneakers
Sneakerheads will love some stylish gold pumped-up kicks to match their golden birthday. Look for special releases and limited edition shoes from labels like Versace, Prada, Dolce & Gabbana, Nike, Jordans, Adidas, Golden Goose, and Converse. Special care is paid to every detail, and the designs are so impeccable that it feels like a crime to actually wear them. Sneakers like these are sure to elevate any fashionable street wardrobe!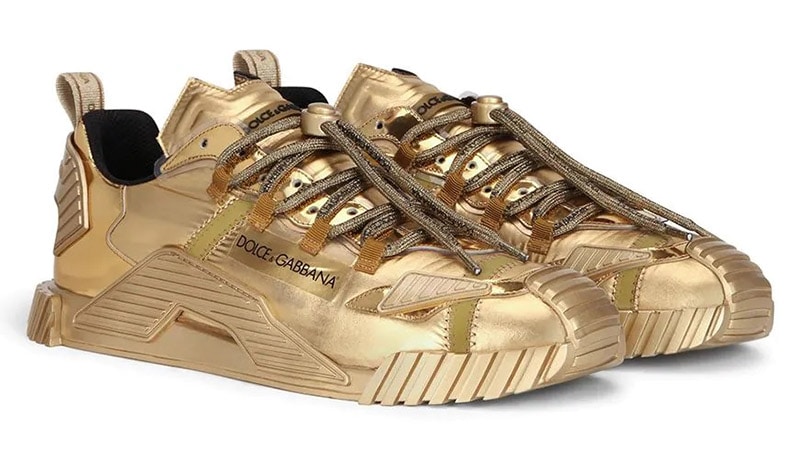 Picture Frame
A gold picture frame is an excellent gift for golden birthdays. Take the opportunity to add in a picture of you and your giftee to make it extra special. One of the best things about photo frames is that there are so many kinds, so it's easy to find one to suit their style. Select from distressed, vintage designs to geometric 3D frames and gallery sets that let them display a range of precious memories. You'll get even more bonus points if you can help them hang their new pictures too!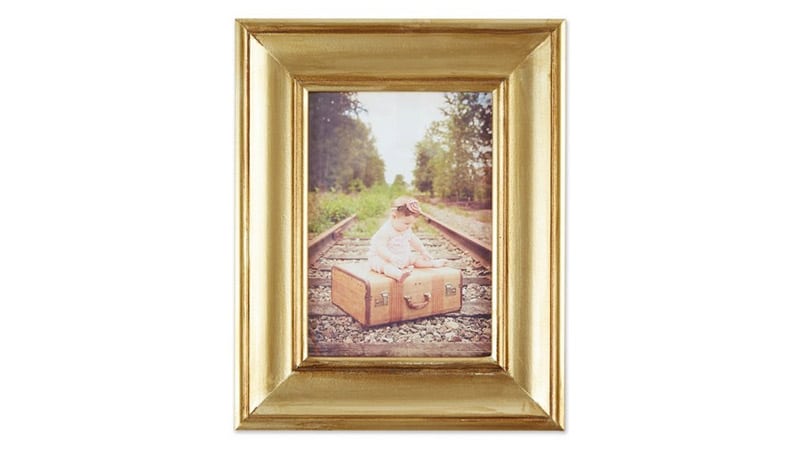 Gold Sunglasses
The final golden birthday gift idea is a pair of gold sunglasses. The most common style to use metal frames is the endlessly cool aviators. It's a reasonably universal shape that suits people with oval, rectangle, square, and round faces. Consequently, your giftee can channel their inner Top Gun while rocking these. Select from brands such as Versace, Ray-Ban, Bottega Veneta, Oliver Peoples, and Cartier.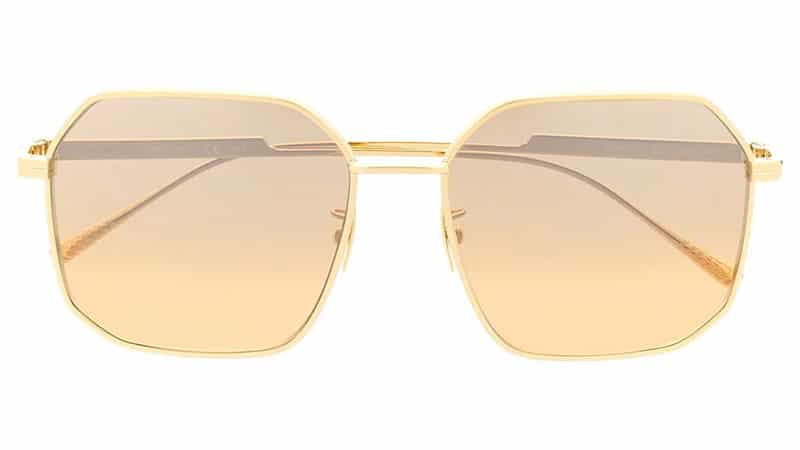 Golden Birthday FAQs
Why is a Golden Birthday?
A golden birthday is the numeral of one's age that matches the day of the month.
Does everyone get a Golden Birthday?
Yes, everyone gets a golden birthday, as it's simply the year you turn the same age as your birth date, such as turning 15 when your birthday is the 15th.
Are Golden birthdays lucky?
Golden birthdays are also sometimes referred to as lucky birthdays, so many people do believe they are a lucky and auspicious date.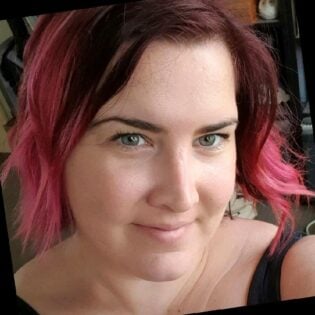 Alexandra Linde is an experienced writer holding a bachelor's degree in Journalism. She is the owner of Alexandra McKiterick Creative and has expertise in travel, fashion, fitness and lifestyle. Alex has previously written for Flightcenter, Travello, and Backpacker Deals.
SUBSCRIBE TO OUR NEWSLETTER
Subscribe to our mailing list and get interesting stuff and updates to your email inbox.