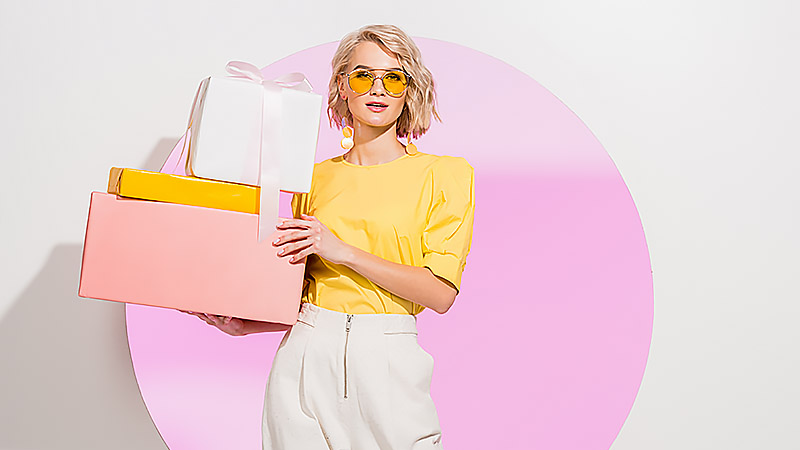 There is nothing better than giving someone a present that brings them joy. It makes you feel great seeing and sharing in their happiness. That said, choosing the perfect gift for the women in your life can be a daunting task. Maybe she has everything, and you are stuck for inspiration? Or you know what she likes, but you just need to be pointed in the right direction. The good news is our list is designed to help you find the perfect gift for all the special women who mean something to you, whether it's your wife, your mother, or your sister. There are items for every interest and hobby, from makeup products and pamper kits to things for the tech lover or avid TikTok user. Keep reading to get inspired and up your gift-giving game!
1. For the HomeBody
If you are searching for the best slippers for women, look no further! The feeling of slipping into something comfortable like a great pair of slippers is enough to put a smile on any women's face. They are also fantastic for the cooler months or if you just want to walk around the home looking stylish and keeping your feet warm. Ugg is a brand known for its comfort and good-quality, and their Fluff Yeah Slide slippers in the blue stripe are one of the top designs on offer. The slip-on style is comfortable, while the branded strap is functional and stylish. They are also warm, despite having an open-toe design, as they are made with a sheepskin-wrapped midsole and completed with a durable rubber outsole. For extra warmth, you can wear your favorite pair of socks!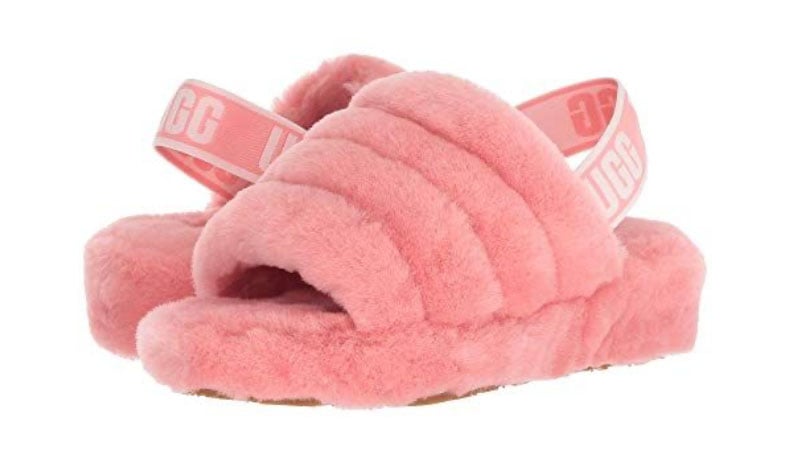 2. For One that Likes to be Pampered
There are few things better than relaxing in the bathtub after a long or hard day. It is a fantastic way to destress, or if you feel you need a chance to pamper yourself. Prima Bath Gem 25mg CBD Bath Soak for Relaxation & Recovery is exactly what you have been looking for; the product is an effervescent bath bomb made using Epsom salt, moisturizing oils, and broad-spectrum hemp extract. It is excellent for relaxation and the skin, with the ingredients designed to give your skin an even and smooth appearance. The product is highly-rated by other customers and costs just $16.00, making it an affordable gift for others or yourself! You can also feel good about your purchase as it comes in recyclable packaging and is cruelty-free.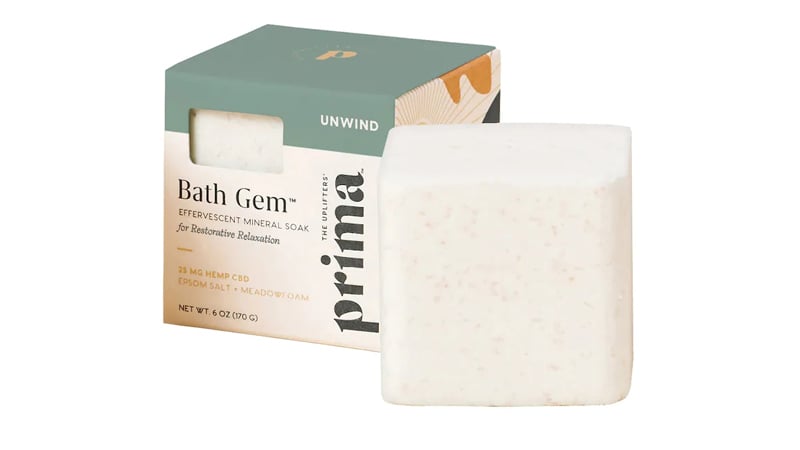 3. For Sustainable Fashion Lover
Do you want to give a woman you love a present that will put a smile on her face? Consider it done with the Natalie Perry Ammonite charm detail earrings. The brand is known for creating beautiful designs using Fairtrade gold, allowing miners to receive a fair price for their gold. They also use recycled gold and silver and source ethical gemstones. This makes it a positive purchase as it is focused on ethics and sustainability. Not only that, but her jewelry is stunning and handmade in London. This piece is crafted using gold-tone and white gold-plated sterling silver and completed with freshwater baroque pearls.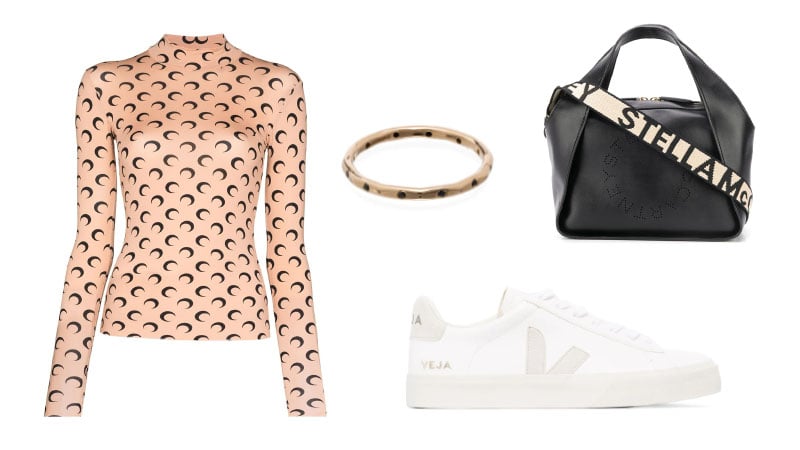 4. For the Listener
Listening to your favorite songs has never been easier, thanks to the Apple AirPods with Wireless Charging Case. This product looks cool, and it is super functional and wearable. Perhaps the most impressive thing is the use of breakthrough technology which helps to achieve excellent sound quality. Some of the highlights include up to 3 hours of talk time on a single charge, easy access to Siri, high-quality audio and voice, double-tap function to skip or play songs, and faster wireless connection to your other devices. This is a great present, but also a gift for yourself if you feel like splurging.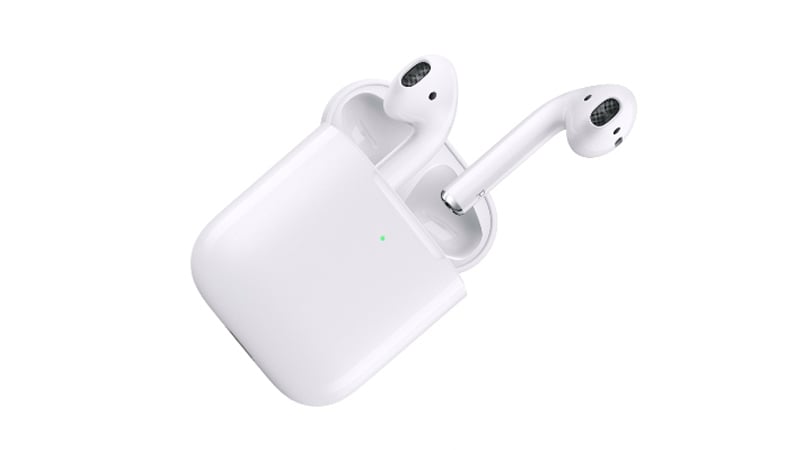 5. For Handmade Jewelry Fan That Loves Giving Back
Dash of Gold is a new brand that you should add to your wish list. The pieces are bold, bright, and handcrafted with love in Byron Bay. The jewelry is durable and made from resin and surgical-grade stainless steel. There is also a limited edition lightweight handmade clay collection. There are several styles to choose from, each with its charm and unique inspiration behind them, including adventure, travel, and a connection to nature. They are beautifully wrapped in eco-friendly packaging, reusable 100% cotton pouches, and compostable satchels. With every purchase, you can choose to donate to a selected charity through i-Change. There is no denying that these pieces are bound to turn heads! Plus, you can make a difference and give back!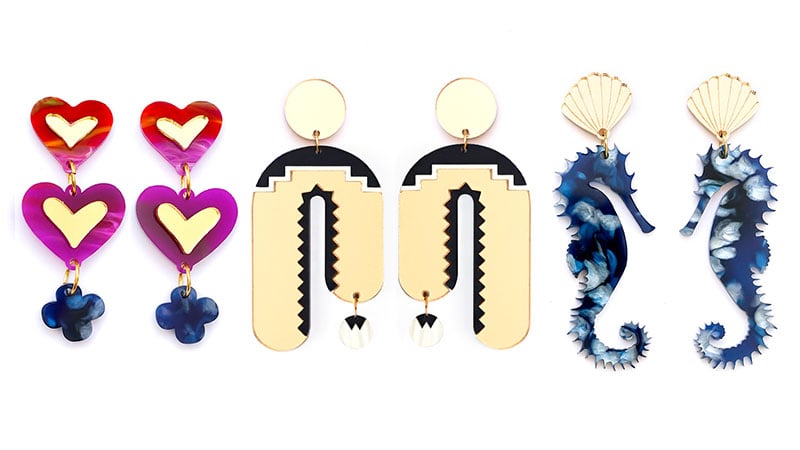 6. For the Artist
If you know someone who loves to draw and get their creative juices flowing, then a great purchase is an art set. The U.S. Art Supply 54-Piece Drawing & Sketching Art Set has all you need, including four sketch pads, graphite and charcoal pencils and sticks, pastels, and an eraser. It also comes in a convenient carry case which allows all the equipment to be stored and transported easily. There are many reasons to love this set. Still, perhaps the best part is that the brand truly believes in its products and offers a 100 percent lifetime satisfaction guarantee, offering replacements or refunds for those who are not happy with the purchase.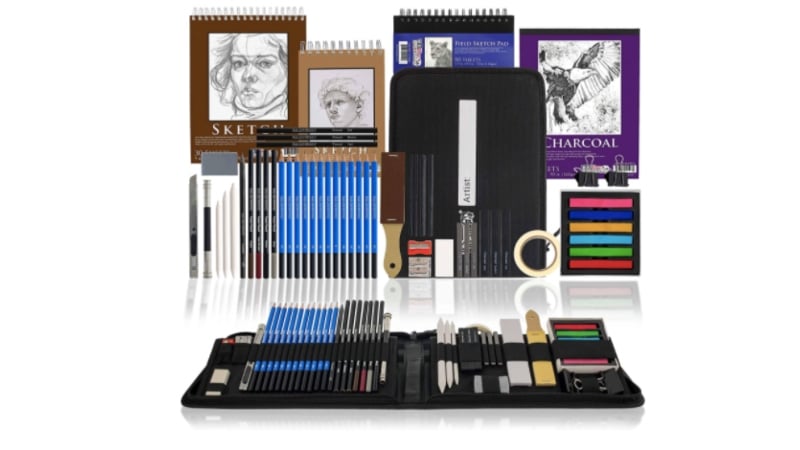 7. For the Coffee Lover
Is there anything better than waking up and having a good coffee? For many people, this is one of their greatest joys in the morning and a way to ensure the day starts off right. Good coffee makers don't have to cost a fortune either, and there are some very reasonably priced products, including the BLACK+DECKER 12-Cup Programmable Coffeemaker, which is among the best coffee brands. A few of the highlights of this product include the fact that you can stop the flow of coffee for long enough to pour your first cup, then put it back on to let the brewing continue. A nonstick carafe plate keeps the coffee warm up to an hour after brewing ends. It also has an easy-to-read display and programming options.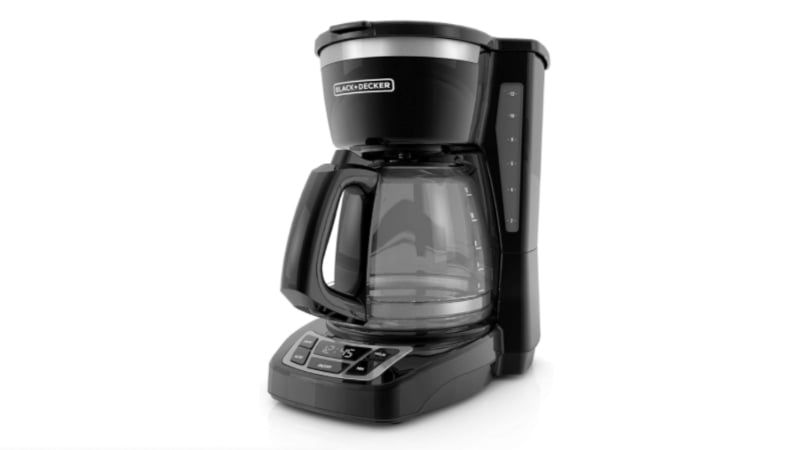 8. For the Gamer
One of the best things about the Nintendo Switch is how portable it is, making it easy to access your favorite games from almost any location. There are three play styles, including TV mode, tabletop Mode, and handheld mode. It's great to entertain yourself when traveling or during a holiday, and the battery lasts for around 4.5 to 9 hours, depending on your usage. The neon red and neon blue color scheme is also bright and bold, making the design fun and trendy. The product can also connect over Wi-Fi for multi-gaming, allowing you to play with your friends as up to 8 consoles can be connected. Plus, you won't have to think too hard about future gifts because it's always fantastic to receive the latest games.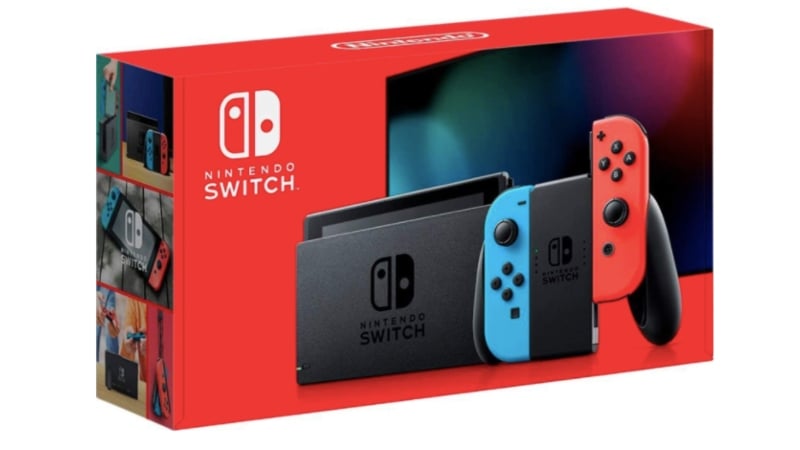 9. For the Yoga Addict
If you're looking to give a yoga enthusiast a product that they will love and use regularly, you should familiarize yourself with the best yoga and fitness mats. The Alo Warrior mat is undoubtedly one of the top products on the market. It provides just the right amount of cushioning for joint support. It is dry-wicking, easy to wipe clean, anti-odor, slip-free, and so much more. The top layer of the mat is created using 100 percent polyurethane leather, while the bottom is 100 percent ethically sourced, premium, all-natural rubber. The product's quality ensures that it will be long-lasting, and you can use it for many years to come. There is also a selection of colors to choose from; these include classics like black and other more feminine shades like pink or smoky quartz.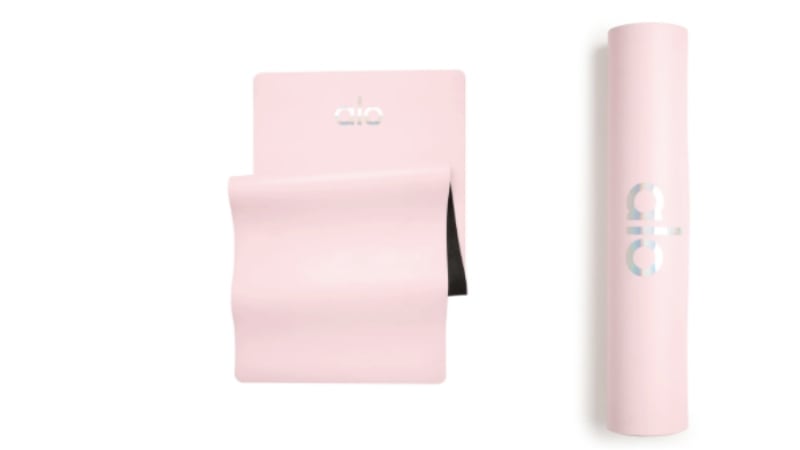 10. For the Fragrance Appreciator
There are many different fragrances available it can be hard to pick just one. Although most of us will have a favorite perfume that we keep wearing, a great option is to try out multiple different smells; you can do this with ScentBox. Every month, the idea is simple; you will choose from hundreds of designer fragrances and get them delivered to you in a stylish box. This is a wonderful way to try out new perfumes for a few days and see which ones you want to purchase, instead of wasting money on a larger product, only to find you don't like the smell. It is also fun being able to wear multiple scents and pick and choose them yourself. If you want to give this to someone, you can sign them up for a subscription for three months, six months, or 12 months.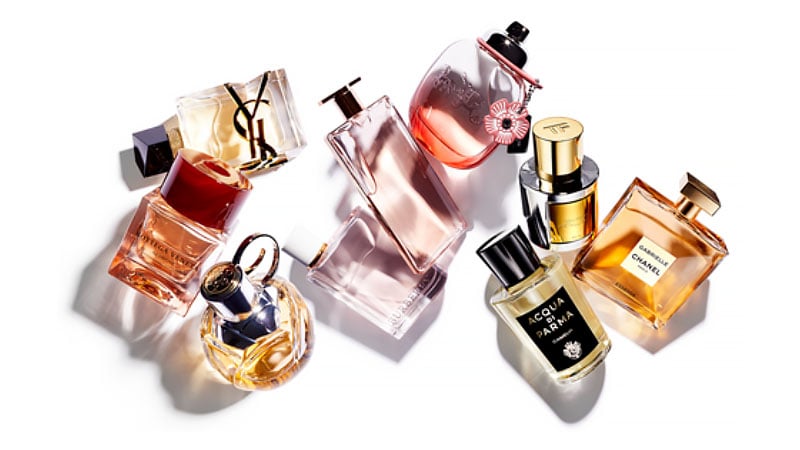 11. For the Outdoorsy
A good bag is a must-have for all essentials for those who love to immerse themselves in nature and travel outdoors. The Loowoko Hiking Backpack 50L Travel Camping Backpack is just that. It comes complete with a rain cover, so water will not seep into the bag and damage the contents. There are 8 adjustable straps making it super convenient for all your travel needs. Whether this means tying up your pack or hanging other gear like a hammock or sleeping bag onto it. There are also mesh side pockets for easy access and organization. The shoulder straps have added cushioning for comfort and are a breathable mesh fabric. The bag is also not too large, making it great for use on public transport and most airlines. There is a series of colors to choose from, including black, navy, and the more daring orange or red hues.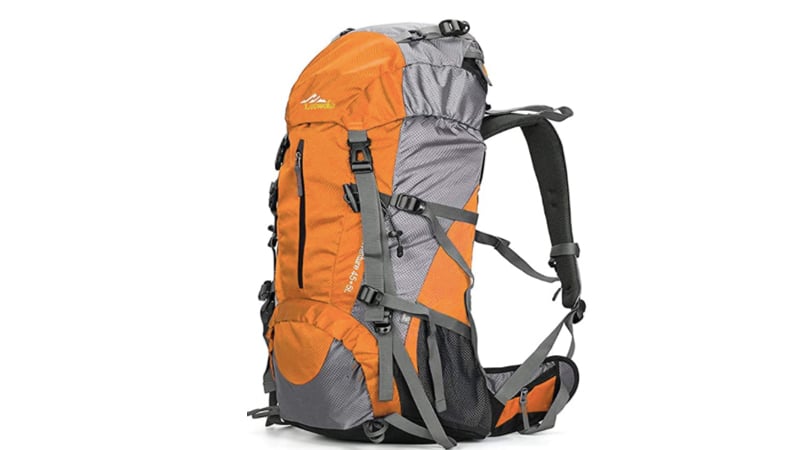 12. For the One With Fabulous Hair
Having a bad hair day is not just a saying, as women know that if their hair looks good, they feel great. One of the best ways to achieve salon-looking locks in the comfort of your own home is to use a hair straightener. There are many great hair straighteners and flat irons on the market, but the HSI Professional Glider is highly rated and affordable. It uses ceramic and tourmaline crystal ion plates, which are designed to give you a sleek finish. There is also an adjustable temperature setting from 140 to 450°F; fantastic for all hair types. It is super easy to use thanks to the 360-degree swivel cord, and other highlights include a style guide, a travel-size bottle of argan oil, and a 1-year warranty. This product is the perfect gift for a woman who wants to tame frizz and prefers sleek, straight hair.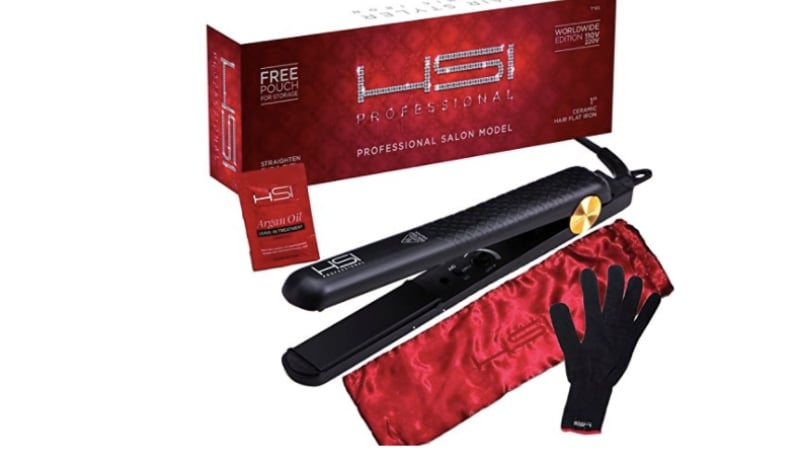 13. For the Tech Addict
What do you get for the person who has everything but loves tech? The Neewer Ring Light Kit is a great choice. The kit includes an LED ring light, a light stand, a soft tube, a ball head hot-shoe adapter, and a smartphone holder. There is also a white and orange color filter set which creates a steady color temperature, and the product comes with a carry bag for the light ring so you can easily transport it. Overall, it is lightweight and durable. Not only will the product help transform your photos and TikTok videos, but it will also let you take a remarkable self-portrait. It is also easy to use, and the hot-shoe adapter is compatible with many DSLR cameras. There is also a holder for smartphones.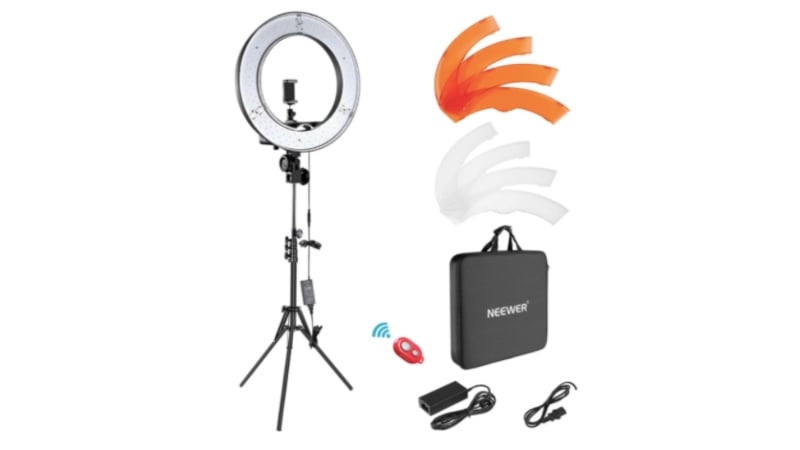 14. For Makeup Obsessed
Buying makeup for someone can be a little complicated because you may not be sure of which color foundation they wear or which lip shade will suit them, but you cannot go wrong with gifting makeup remover. Especially not if they are super cool towels, like these from Arkwright. These soft washcloths are made up of 100 percent cotton and are great for removing makeup and dirt from the face. It comes in a six-pack pack with the word 'Makeup' embroidered across them, making them look super stylish. Another bonus is the dark coloring because they will not get ruined with makeup stains no matter how many times you use them. You can also machine wash them on a gentle cycle.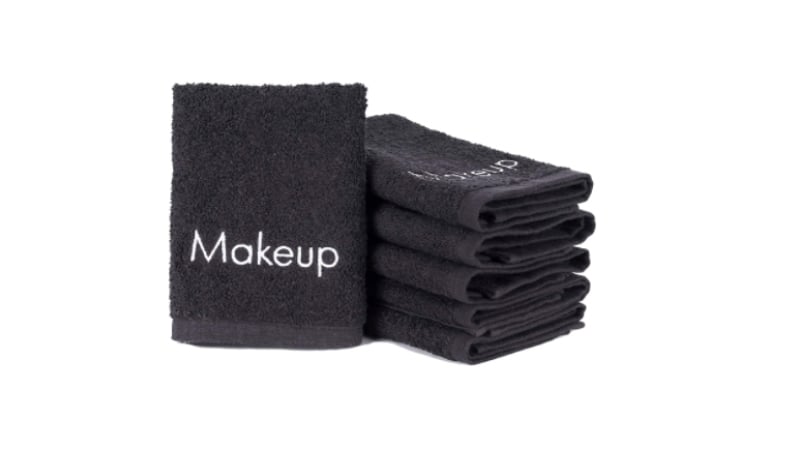 15. For the Mood Setter
Who doesn't love walking into a room that smells great, and the NEST New York's Mini Grapefruit Candle & Diffuser Set certainly does. The combination of Grapefruit, Lily of the Valley, Coriander Blossom makes for a beautiful scent bound to get many compliments. The candle's glass and the diffuser are modern shapes that will work well in any room in the house. The diffuser fragrance will last for around 60 days, while the candle has a burn time of between 30 and 40 hours. This is a fantastic gift, and the Nest packaging in yellow with floral decals is gorgeous.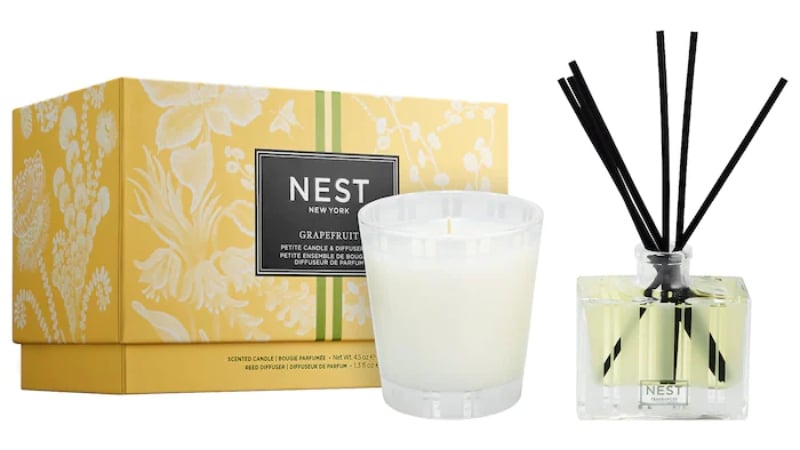 16. For the Swimmer
When the weather warms up, it is time to hit the beach or the pool, and a great swimsuit can make a woman feel and look great. Noire Swimwears new collection is fantastic, and although the colors can be bright and bold, like this neon yellow and black long-sleeve one-piece swimsuit, it is a combination that will look wonderful with a tan. Yellow is also a shade associated with warmth and joy, and who doesn't want that? The high-neck and front zip fastening make for a very stylish suit, and the high cut tends to be a flattering style on most body shapes.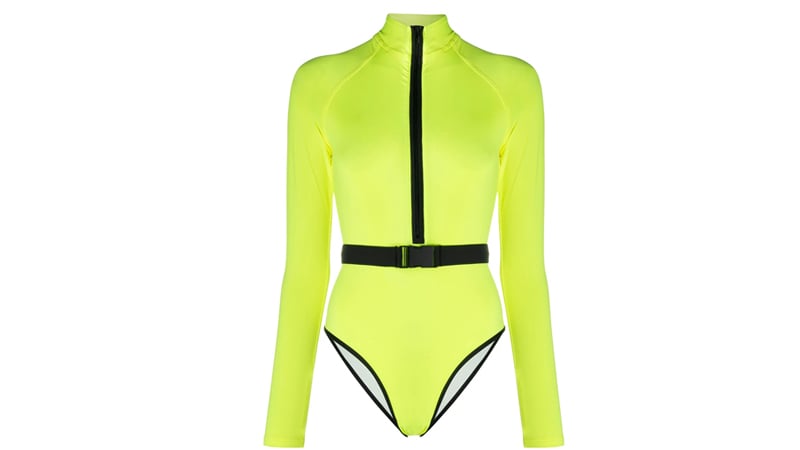 17. For the Wannabe Nail Stylist
More and more women are opting to do their nails in the comfort of their own homes. Not only is this easy and convenient, but it also saves time and money. If you, or a woman you love, wants to update their manicure, then the Cooserry 115 In 1 Acrylic Nail Kit has everything you need to do it. There are 48 colors of glitter powder to choose from, so you will be able to try out a wide range of different looks and get creative with your nail art. There are also nail removal caps and tools for you to practice and create your dream talons. It is easy to use for a beginner but just as appealing if you are a pro!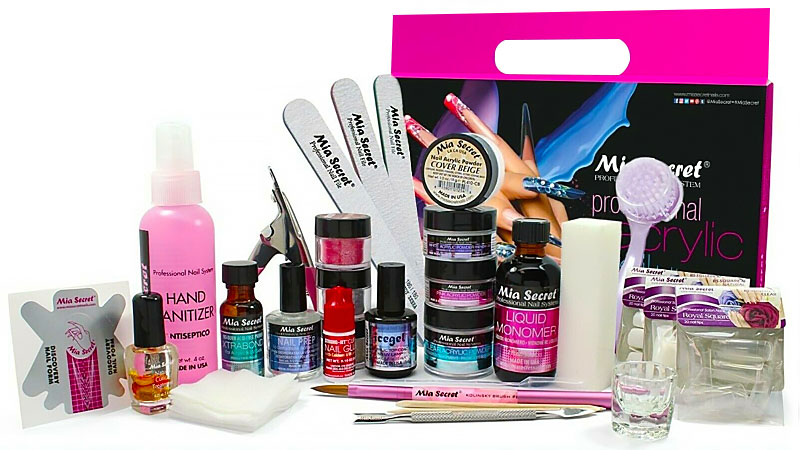 18. For the One that Loves Journaling
A great way to share your thoughts and keep track of your mental health is with a journal. The world is an unusual place at the moment, and we need to be kind to each other and ourselves, especially during a pandemic. Kikki K has a wide selection of products to choose from, but one of the best ones is the Happiness Journal: Inspiration. The bright orange color combined with the word 'Happy' in gold writing is enough to bring a smile to your face. It is a way to focus on your happiness and has many suggestions for how you can strive to achieve it. It may also help you become more content with your life. There are inspiring quotes and various exercises, making this the perfect gift for a friend or yourself!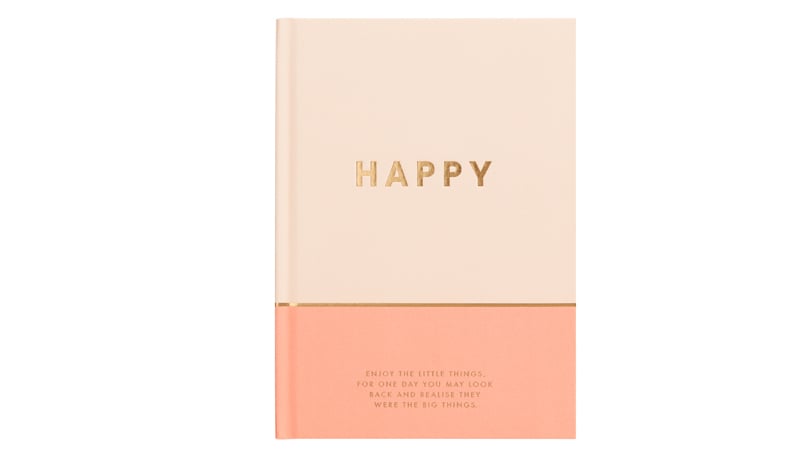 19. For the Traveler
Travel pillows can make your journey so much more comfortable and enjoyable. Going on long trips and creating memories becomes much better thanks to the MLVOC Travel Pillow made from 100 percent pure memory foam. The shape of the product is designed to support your neck during sleep to prevent it from falling forward and causing neck pain and discomfort. You are also able to adjust the angle and size of the pillow using the rope lock. Other highlights are that it is sweat-resistant and is covered with breathable fabric. The outer case is also machine washable, so you can clean it after your journey to ensure it is fresh for your next adventure.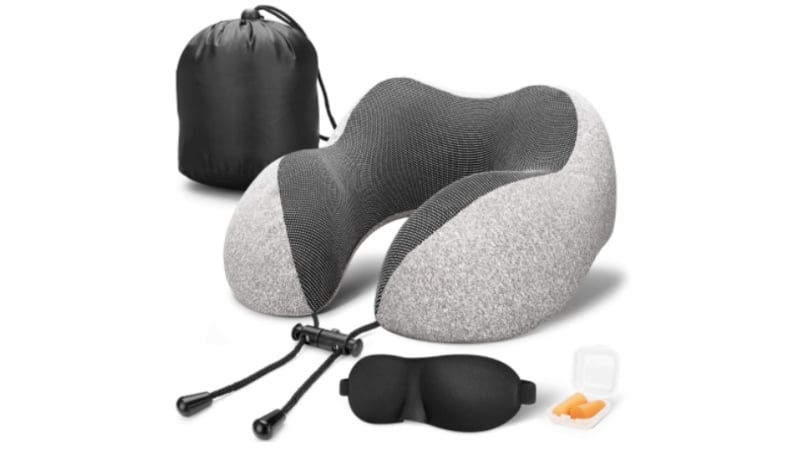 20. For the Skincare Addict
We need to love and care for the skin we are in. The Formula is a skincare retailer that sells many great face and body products, including vitamin Cs, retinol, AHAs and BHAs, and more. Choose the perfect gift for any woman who wants to care for her skin and is into products that provide results. The e-commerce site is also passionate about sustainability, all orders are packed in eco-friendly packaging, so you can shop sustainably without hurting the planet.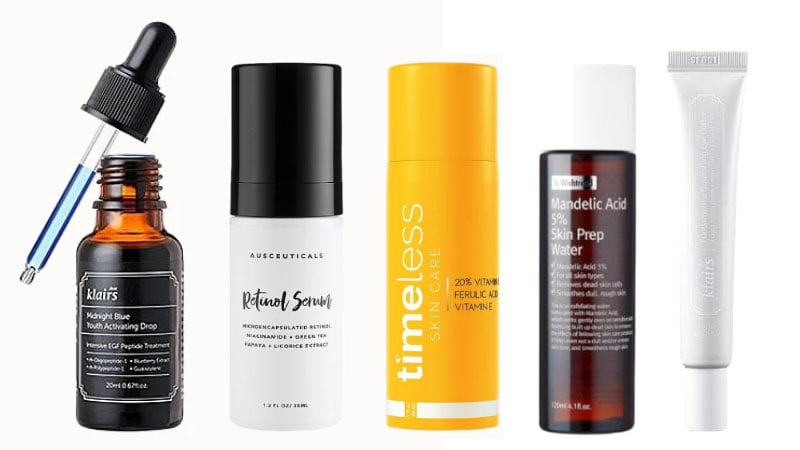 21. For the Robe Fan
The homebodii Sophia Lace Trim Robe is everything you want from loungewear. It rests just above the knee, has an open front, belted waist, and a contrast waist trim. There are three sizes, S, M, and L, and it is a garment bound to make any woman feel beautiful and sexy. It is perfect for lying around the house, when you wake up, or just after a shower. Alternatively, you can also pack your robe when you go on a romantic trip with your partner or to enjoy a little me time. This is going to be the best robe ever!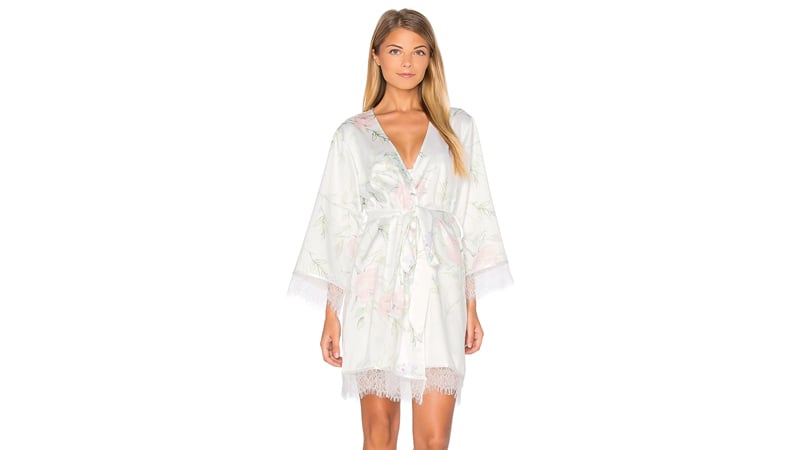 22. For the Goal Digger
Smartwatches have transformed our lives! One of the best options is the Apple Watch SE, which has a larger display design than the Series 6, making it easier to read and more user-friendly. It is a lovely, extravagant gift that will be well-received as the wearer can use the features for their health benefits, including tracking their fitness and sleep routine. This makes it easy to set goals and achieve what you want. There is also a safety feature that detects if you have had a bad fall and can call the emergency services for you. You can receive calls and texts, as well as listen to your music or favorite podcast. This stunning watch comes in three different color finishes; black, white, and pink.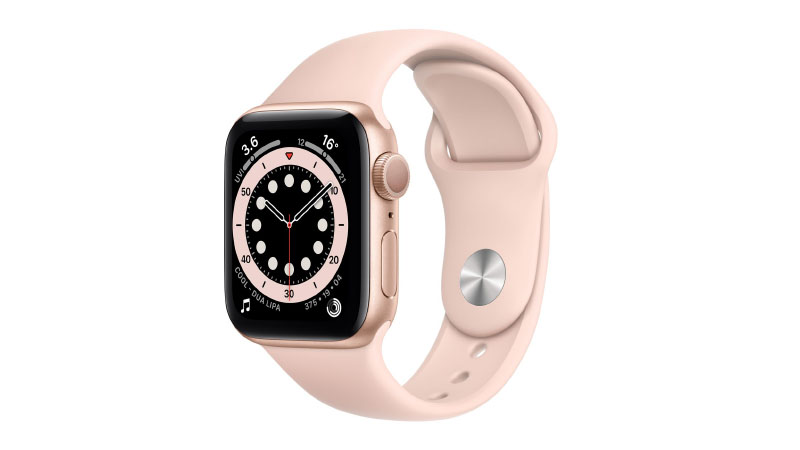 23. For the Handbag Collector
Designer handbags are great because they can last for a lifetime and tend to retain their value. Balenciaga is one of the most sought-after and prestigious fashion houses globally, known for its high-quality merchandise. The SM hourglass leather bag will be an excellent addition to your handbag collection or a fantastic gift for a woman who loves accessories. The color is nude/beige, and the design is interesting and modern and will pair well with almost anything in your wardrobe.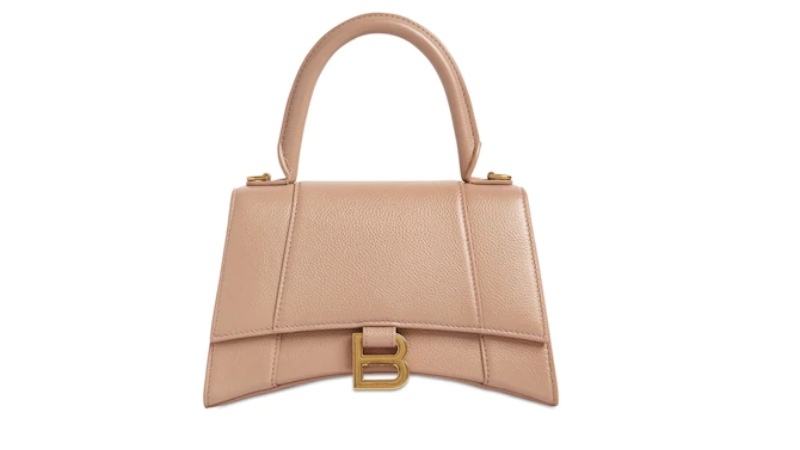 24. For the One that Loves a Good Bath
If you want to give someone the perfect gift that will let them relax and unwind, then the A Little Pampering Gift Set by Lizzy Siman-Tov is the perfect product to make you feel like you've had a trip to the spa from the comfort of your own home. The set is handmade in California. It includes a pure soy wax candle and an unscented lip balm made with a fantastic blend of coconut oil, beeswax, sweet almond oil, and avocado oil. There is also a shower steamer, body oil, and soap bar, and you can choose either lavender or citrus scents.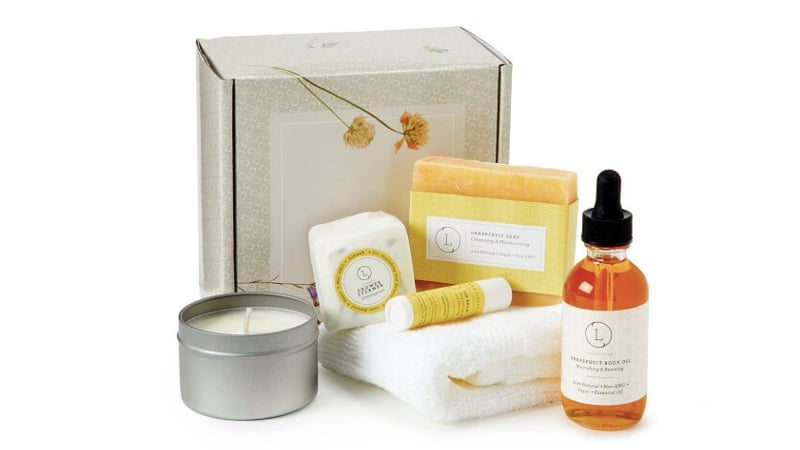 25. For the Good Kisser
Great lipsticks don't have to cost a small fortune, as you will find with Sephora Collections #LIPSTORIES Lipstick. There is a wide range of colors to choose from, with three finishes; matte, metallic, and satin. The product is highly pigmented and smooth so that it won't dry out your lips. The packaging is super cute and made from 33 percent recycled plastic. Plus, each shade has a different interesting design, making them collectible and perfect for gifts!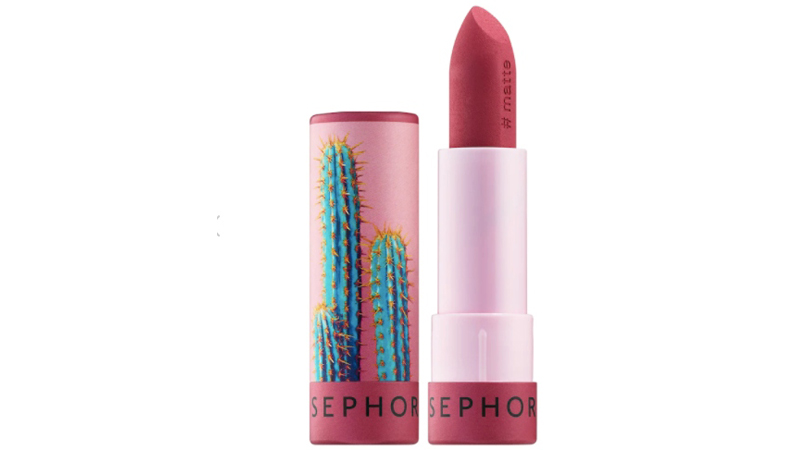 26. For the One That Likes Personal Gifts
Tiposcreations sells their work on Etsy, and it is one of the highest-rated shops, with thousands of sales and happy customers. Their gold leather monogram bracelet is the perfect gift as a friendship bracelet or for the woman you love. The bracelet is adjustable, it is custom-made, and is created using leather and gold plating. You can select a primary color, including a selection of black, dark brown, light brown, southwest orange, and beige, and then add your font choice; you can pick from interlocking options, circle monogram, or a name in script.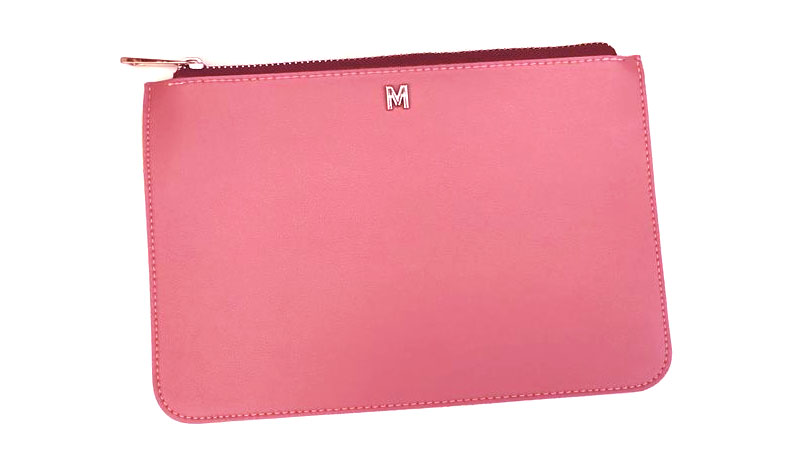 27. For the Eco-Conscious Sporty Chic
We need water to survive, and if we are not adequately hydrated, we cannot function properly. Keeping a water bottle nearby is an excellent way to ensure that you are hydrated, and there are many wonderful choices to choose from. One of the top picks for a gift is the Yomious 20 Oz Borosilicate Glass Water Bottle with Bamboo Lid and Silicone Sleeve. Gifting a reusable water bottle helps reduce single-plastic waste, which is a massive threat to the environment. This particular product is BPA-free. It is strong and lightweight and has a leak-proof lid. There is a wide range of colors to choose from, so you can pick your favorite, whether that is a bold shade of green or soft pink lavender. Alternatively, you can opt for more classic colors like charcoal.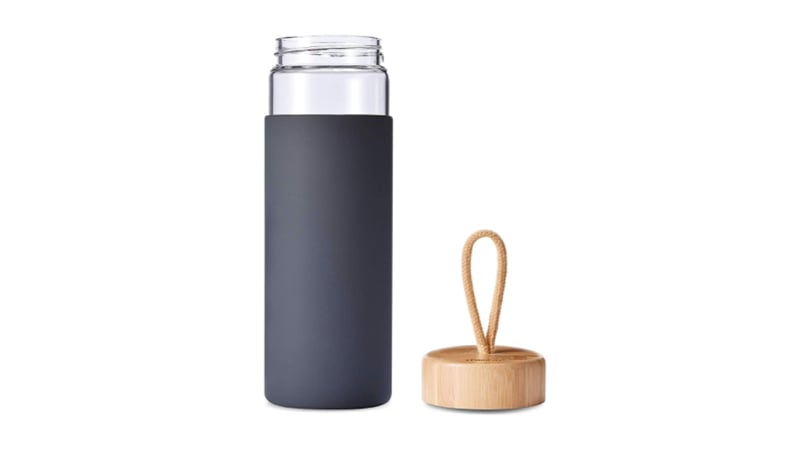 28. The One That Loves Capturing the Moments
Life is filled with beautiful moments, and we need the right camera to capture them. There are many fantastic options on the market, but one of the cutest and most giftable picks is the Fujifilm Instax Mini 11 Instant Camera. There is something old-school and appealing about a polaroid-style camera, which allows you to see your photos straight away, and you can proudly put them on display. It has automatic exposure, 1-touch Selfie Mode, and the opportunity to customize the camera with various accessories. There is a range of colors to choose from, so you can gift that lucky woman her favorite.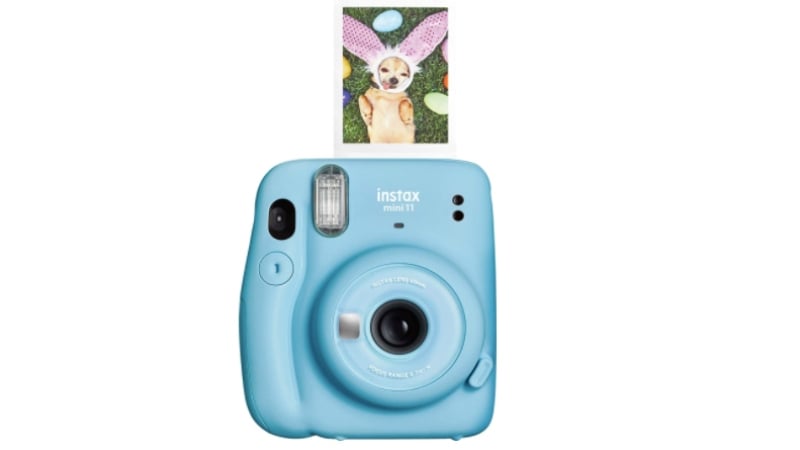 29. For a Special Friend
If your best friend's birthday is coming up, or you just want to celebrate the bond you share, you can get them a sweet and unique gift. The Hooraydays company makes these adorable little matchbox gifts. The white porcelain bear is presented inside the cardboard matchbox with the words, 'Sometimes all you need is a big bear hug' written across it. It is a wonderful message and an expression of your affection for the person you intend to give it to. This is a gift that is something to treasure and small enough to send in the post.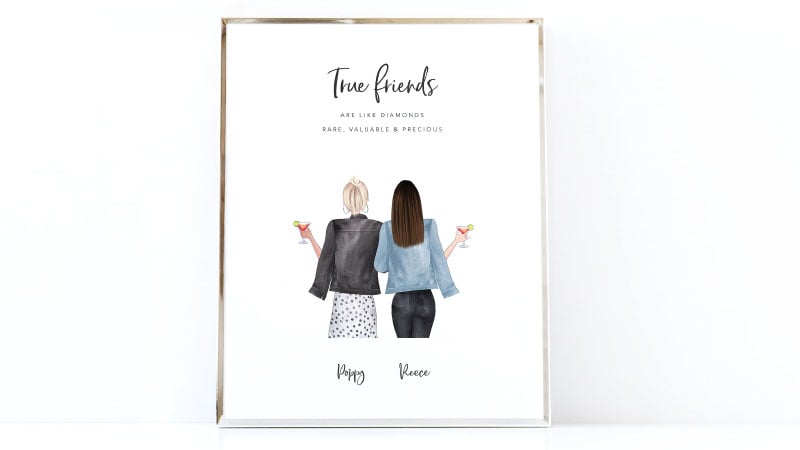 30. For the Novelty Gifts Lover
Quirky, novelty gifts are great! It is the perfect choice for someone who wants to have a little laugh and doesn't take life too seriously, and it can also be a bit of a pick-me-up. Typo is known for its interesting designs and unique products filled with personality, just like this 100 percent plastic panda cable cover. It is cute, but it is also functional and will help protect phone cables and stop them from fraying.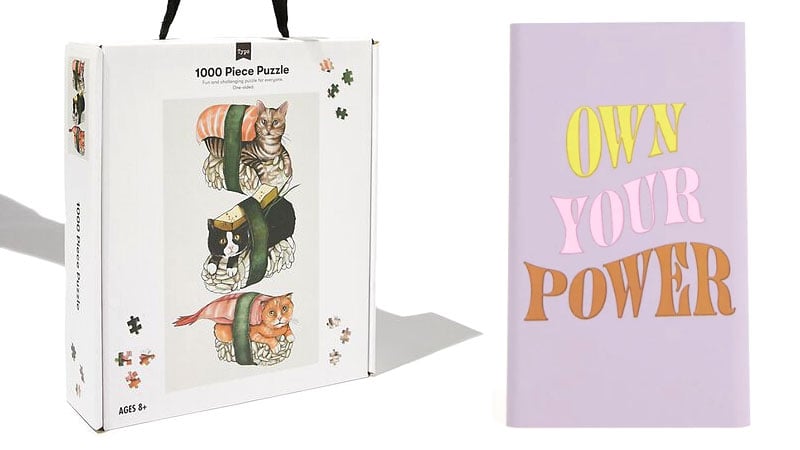 31. For the Makeup Enthusiast
Sephora has its own collection, and it is everything any makeup enthusiast could want and more! Their #Eyestories Eyeshadow Palette has three different options to choose from, the Southwest Sunrise, Caffeine, Please!, and Fresh Florals, which have been inspired by different things, as the names suggest. Each palette has a matte, glitter, and metallic finish — the miniature palettes feature six eyeshadows in the cutest packaging and all for a very affordable price. The small size also makes them very transportable, so you can fit them in your bag for a night out or bring them with you when traveling.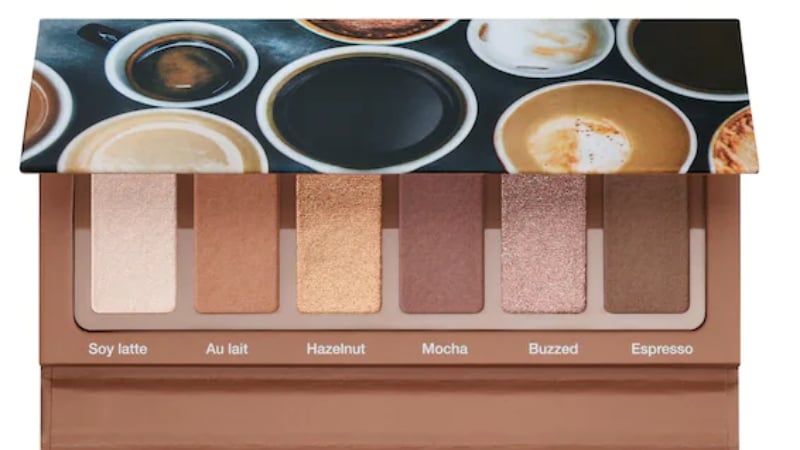 32. For the Lady With Fine Taste in Wine
A good bottle of wine is perfect for almost every occasion, and it is a fantastic gift for a woman with a refined taste. The Bibi Graetz Colore 2012 is a highly-rated red wine from Tuscany, Italy. It is a blend of 34% Sangiovese, 33% Canaiolo, 33% Colorino. Described as medium-bodied wine with firm tannins and precise flavor, as well as a taste that will linger. If you are buying this o someone, you can only hope that the recipient will want to share this bottle with you!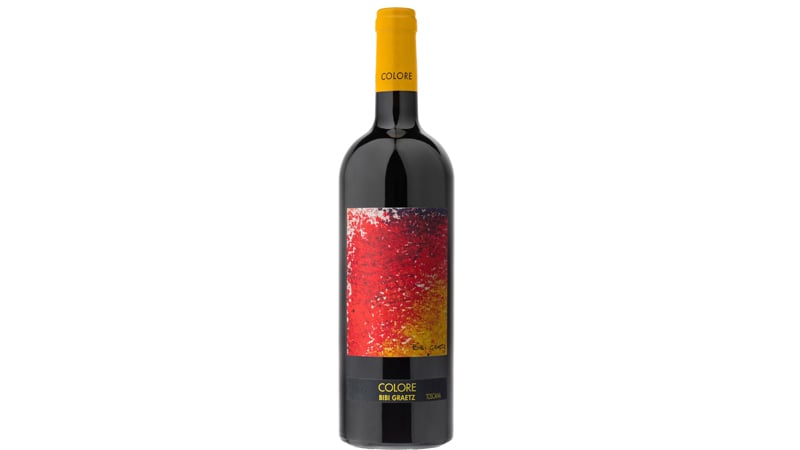 33. For the Runner
Many sports brands are tried and trusted, and Nike is definitely among them. The Nike Quest 3 Premium is the ultimate women's running shoe because it is comfortable, durable, has increased foam height for extra cushioning. not to mention; it is also incredibly stylish. The black and white combination would be chic on its own, but the leopard print's addition makes this shoe a real head-turner. That said, it is also all about functionality and provides a secure fit through the midfoot. Plus, it is designed with a layer of mesh, making it breathable. Add these shoes to your wishlist, or buy them for the lucky woman in your life!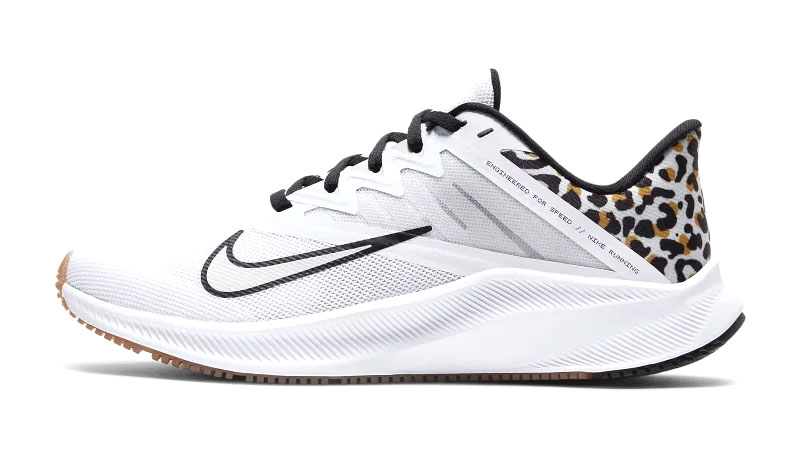 34. For the Sleeper
A good night's sleep is important, and to increase your chances of getting the rest you deserve, an eye mask is an excellent purchase. It is also an adorable gift. Anatomicals is a brand that doesn't take itself too seriously, with its products often featuring witty and hilarious slogans. This particular sleep mask is called 'Please Please Oh Please Go To Bed With Us,' with the slogan embroidered into the satin-style cover. There is also an elasticated band for extra comfort.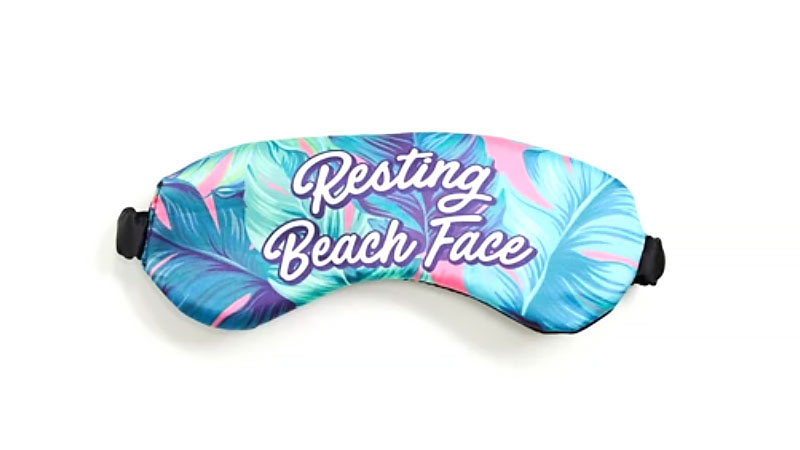 35. For the One That Has it All
What do you gift the person who has it all? To ensure that you are not giving them something that they already own, or if she is too hard to choose for, then a gift card is a wonderful choice. Amazon has a wide range of different style cards to choose from, so you can pick the image that appeals to you most, no matter the occasion. The design can also be standard, animated, or you can add your photo or video. You can also choose the exact amount of money, and the delivery method can be text or email. Not only is this a super convenient purchase that will only take minutes, but it will likely also be well-received.

36. For the Fun Socks Wearer
Fun socks are a fantastic way to show off your personality, and even if you decide to hide them with boots and pants, you still know that you are wearing something bright and cute. It is a wonderful way to express your feelings, and Happy Socks are the go-to company for quirky products. They also have a wide selection of awesome designs which come in super cool gift boxes, making them the perfect present! There is so much choice, including everything from art-inspired socks with twisted faces and abstract designs, to fruit or pop-art socks!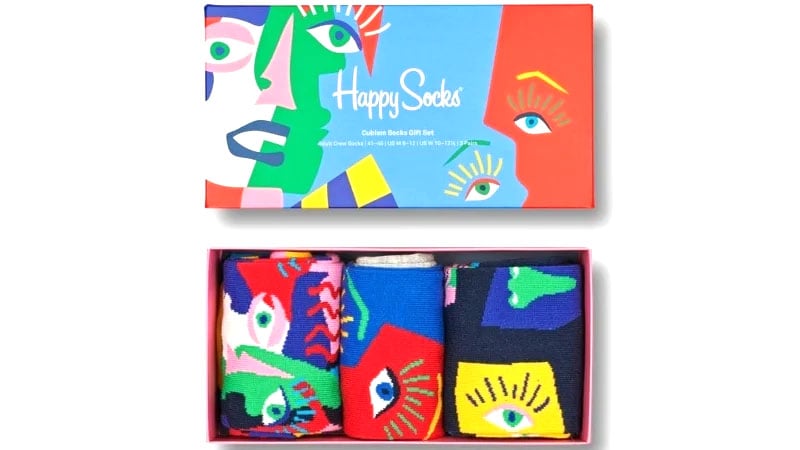 37. For the Fitness Buff
The right clothes can do so much more than aid your workout; they can make you feel stylish and great about your body. Whether you need high-performance and specialized gear, or just something cute, there are several activewear brands that you should be aware of. This includes Jordan, and their GFX Tee is made from 100 percent cotton and looks super cool, thanks to the printed graphic on the front. The top comes in XS, S, M, and L, and although it is on the pricey side, it is a well-loved and respected brand.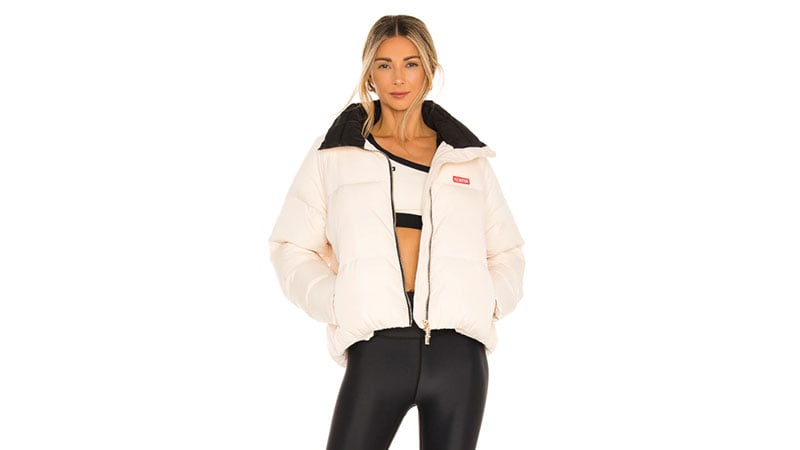 38. Unique iPhone Case Lover
We spend so much time with our phones and often do not leave home without them. In a way, they are an extension of our outfits, and you can make them reflect your personality by opting for a cool case. You cannot go wrong with giving someone an iPhone case because it is functional and fun. Casetify has a wide selection of products to choose from, with super feminine designs like butterflies to more retro options like a camera-inspired case.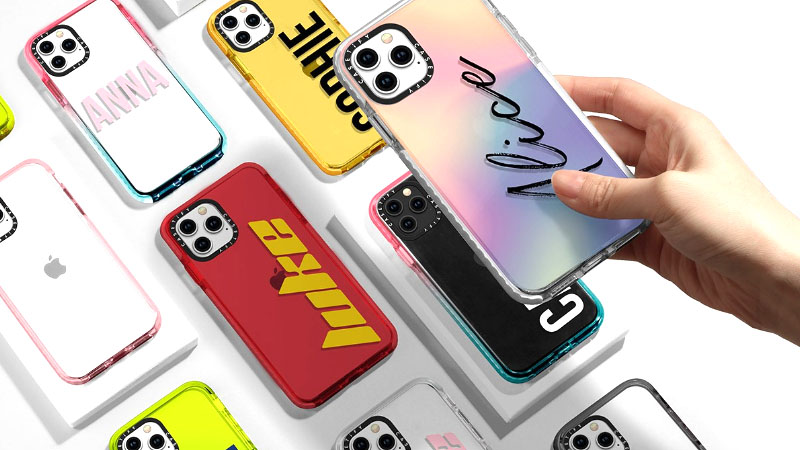 39. Tiktok Addict
The right equipment can take your photos and videos to the next level, and if the woman you are shopping for is a big fan of social media, you can help her do this with the best Tiktok lights. There is no shortage of options to choose from, from light rings and tech accessories for your phone to app-controlled LED light strips from Gusodor. Creating content with lights that change color depending on music or sound is pretty cool and can set the tone. For example, if you want a magical or romantic feel. What better gift for someone who wants to up their TikTok game.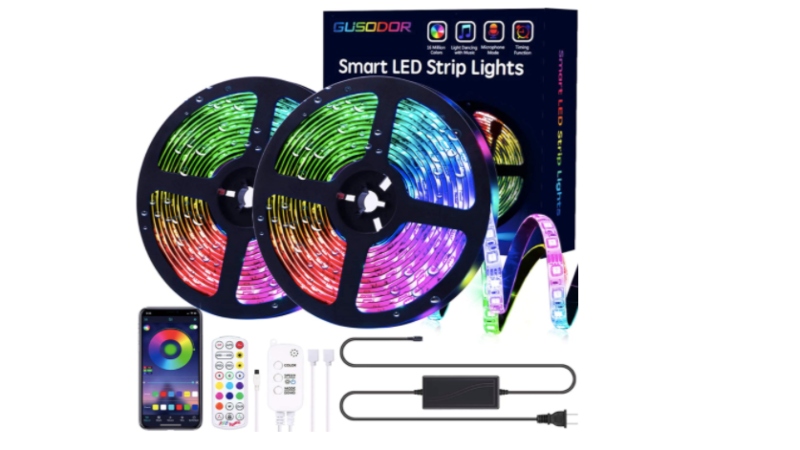 40. For the Home Decorator
Quirky and ultra-modern home decor is a real conversation-starter, and it makes for a fantastic gift, especially for a woman who is proud of her home or has everything. A great brand to know is Anissa Kermiche, and her tea lights are shaped like women's bodies. They come in a set of three and are aptly named Rock Bottom. Designed from speckled gray ceramic to look like a derrière, they are also imperfect in their construction with lumps, and each piece is different, just like the beauty of the female form!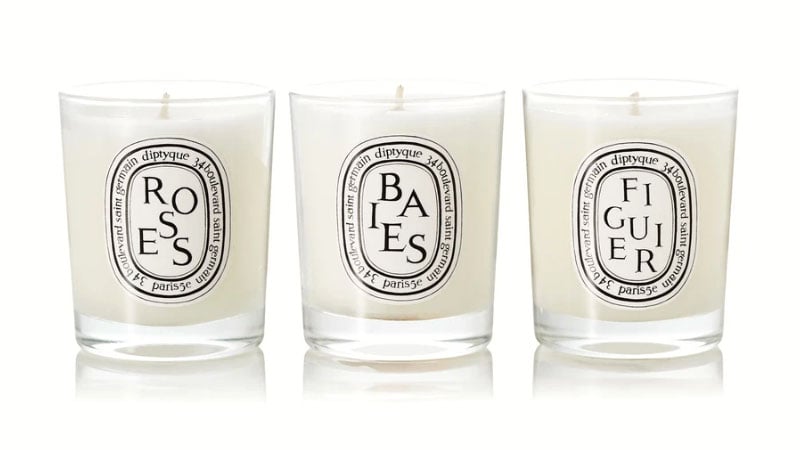 FAQs
What to get a girl who has everything?
If you are shopping for a woman who has everything, then something simple like a gift card is a fantastic option. This will allow her to buy exactly what she wants. Alternatively, quirky home decor, socks that reflect her personality, or personalized products, such as a bracelet, are all wonderful options that will be well-received.
What is the best gift to give a girl?
When buying a gift for someone, you want to take into consideration the things that they like. One person may be a makeup enthusiast, and another may be far more into tech. It is really the thought that goes into the gift that makes it special. That said, a few ideas include chocolate and flowers. Other options include makeup, bath and home products, luxurious slippers, and a robe.
What are some thoughtful gifts?
Thoughtful gifts reflect the time and effort you put into getting the present. It could be something handmade and beautiful or a personalized item designed especially for the recipient. You can also pick out items that you know they will love based on their interests and hobbies.
What to get the wife who has everything?
If your wife has everything and you are struggling to purchase her something, consider what she likes. Maybe she would love something thoughtful, like a beautiful card telling her how much she means to you, accompanied by a gift that represents your bond or her interests and hobbies. Personalized jewelry or something to pamper herself with, like beauty products or makeup, are other good choices.
What is the most thoughtful gift for a girlfriend?
When giving something to your girlfriend, make sure you convey just what she means to you and why you chose that item. Maybe she mentioned Picasso is her favorite artist? Then you could give her art-inspired socks. Or perhaps she really wants a bracelet with her initials. Homemade items are also incredibly special because they show you have put in time and effort into creating them. The most important thing is to listen to her and learn what she likes.
What is a good birthday gift for a woman?
When determining what the best birthday gift for a woman is, consider the things that she likes. Maybe she has hinted that she really wants a new robe and a pair of slippers, or perhaps she wants to update her home with modern artwork? Think about her interests and hobbies and even ask her subtle questions to better understand what she would like as a present.
What is the best surprise gift for a girl?
For most people, the most special gifts are thoughtful ones. They do not have to be expensive or elaborate but can be sweet and handmade. This could be a beautiful card, a journal filled with memories that you have shared, a blanket with her initials on it, or a pair of slippers that she has wished for. The answer really depends on each woman and what her interests are.
SUBSCRIBE TO OUR NEWSLETTER
Subscribe to our mailing list and get interesting stuff and updates to your email inbox.