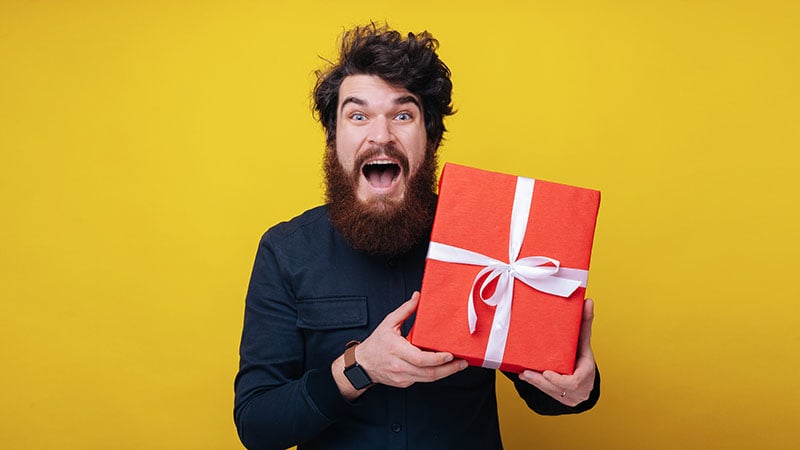 Giving a gift the receiver loves is one of the most satisfying feelings in the world. This list of the best gift ideas for men is sure to inspire you for the next gifting occasion, whether it's a birthday, anniversary, Christmas, or any other occasion. Choose from gaming consoles and smart home integration devices, or luxury pens, sneakers, and jackets. There's also plenty of gadgets, grooming kits, fashion, tools, and tech to make most gents happy. It's a smorgasbord of suggestions, so jump right in!
RELATED: 80 Best Gift Ideas for Women
1. Aviator Sunglasses
Gift your man a stylish pair of sunglasses. These Roderer Edgar Aviator Polarized Sunglasses will last for many years to come, thanks to their classic shape and superb quality. The sunglasses are handcrafted using stainless steel and spring hinges for comfort and durability. The lenses have a polarized finish to protect your eyes.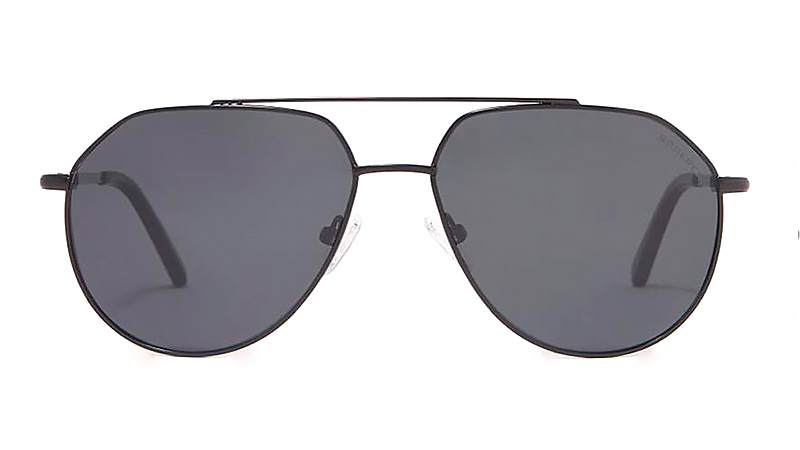 2. Dress Shoe
There is no better present than a good pair of dress shoes, and The Original can be worn with everything. In addition to being stylish, these shoes are designed with the utmost comfort in mind and have heat-activated arch support, and use a high-performance athletic technology for flexibility. The Original from Amberjack is crafted from high-quality full-grain leather and comes in multiple sizes and colors, making it easy to find the perfect fit and color for every occasion.
BUY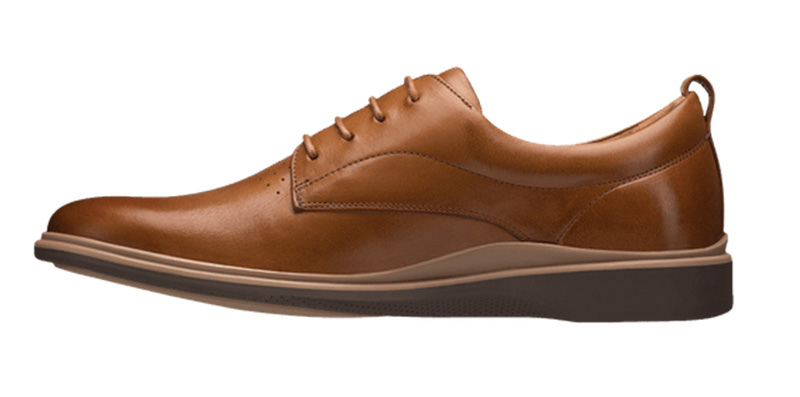 3. Tote Bag
The Roderer Award Tote Bag is one of the best gifts for men. It is crafted from soft grain Italian leather and embossed with its Signature crown logo. The tote is a simple but elegant design that is ideal for all occasions, including business trips, and can fit documents and a 13' laptop. It is designed with a large zipped pocket and smaller compartments, including a pocket for pens and a hook for keys.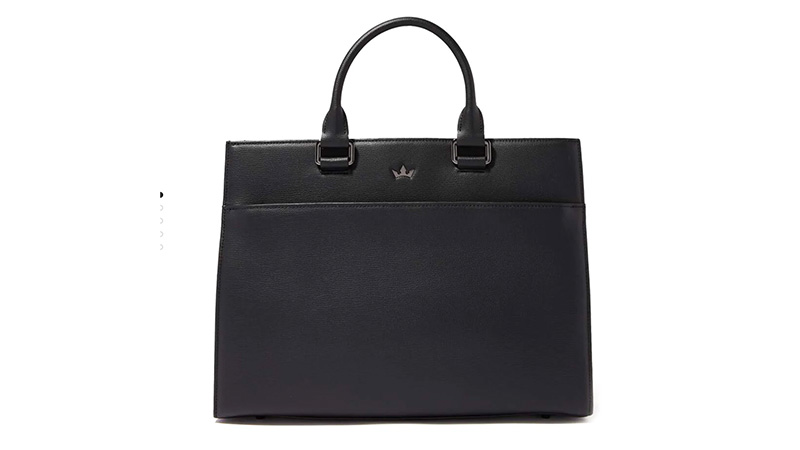 4. Minimalist Wallet
A sophisticated yet functional minimalist wallet is a cornerstone addition to any stylish gent's wardrobe. It makes a brilliant gift idea for the man in your life. Harber London offers a super slim, minimalist wallet, ideal for sliding discreetly into a trouser pocket without excess bulk. The design, which has space for 12 cards, also boasts RFID protection to keep your money and identity protected. Plus, it closes with a magnet and has a pull tab for easy access. Each wallet is made by expert craftsmen in Spain using premium full-grain leather, which over time will age beautifully with a unique patina. Finally, select from seven different colors, including tan, black, deep brown, navy, grey, burgundy, and stone.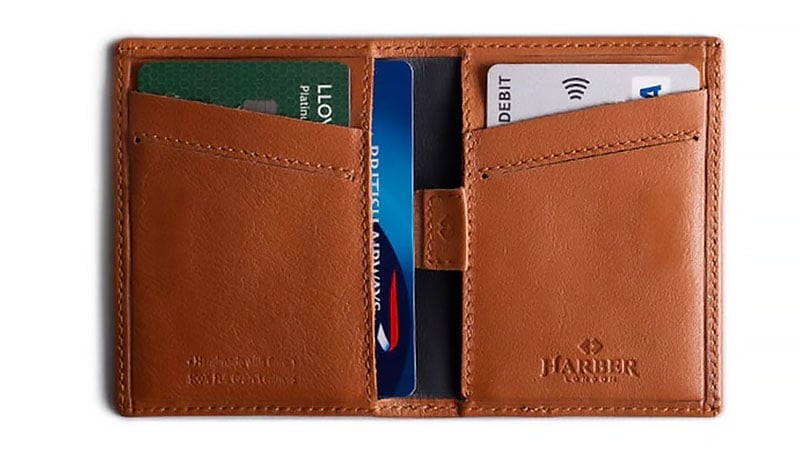 5. Bomber Jacket
A bomber jacket is a staple for any stylish man's wardrobe and makes a great present. This one from Twothirds is versatile and universally appealing thanks to its clean lines and simple design. The quilted bomber is made entirely of recycled plastic to cut ocean pollution. It features ribbed edges, a raindrop print lining, full-body padding and 4 pockets in total. 2 are internal, while 3 have zip closure. Thanks to its fit, the Kupreanof can be worn as an underlayer with a thicker coat on top for the slickest style.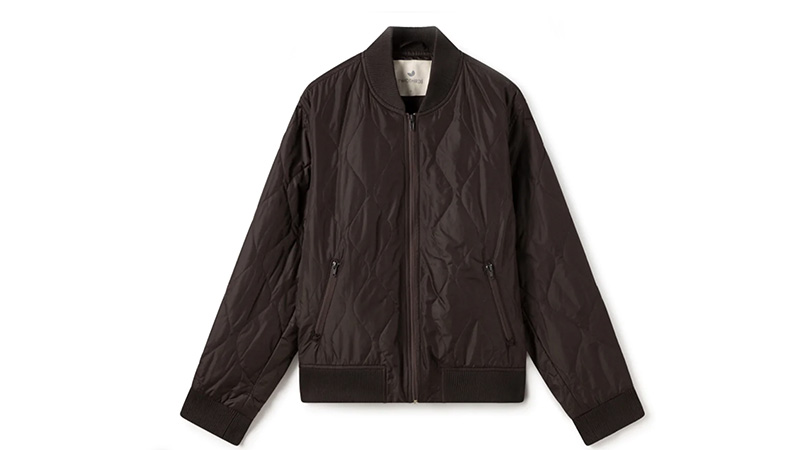 6. Stylish Bracelet
Jewelry is a great gift because it can be worn every day, reminding the recipient of you. The Roderer Sergio Bracelet is one of the best designs because of its simplicity, making it perfect for everyday wear and lending itself well to various occasions. It is crafted using leather woven in a braid and fastened with a magnetic stainless steel clasp with an engraved logo.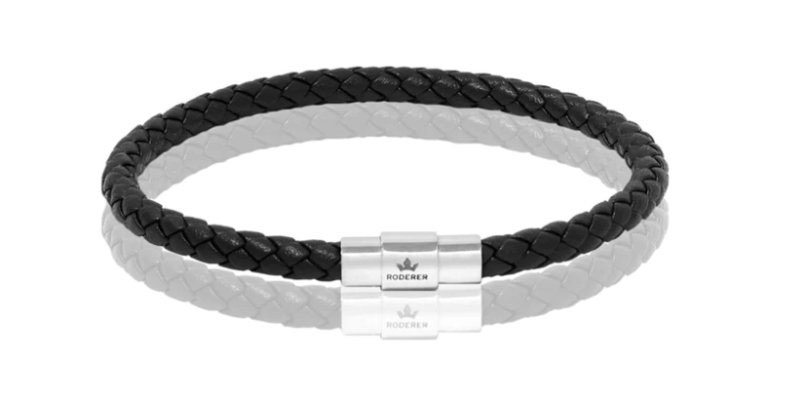 7. Slim Fit Jeans
Clothing, especially great quality items, is often appreciated. For a practical yet stylish gift for men, look no further than Wax London's Slim Fit Jeans in Mid Blue Denim. The style is effortlessly cool and timeless, with a standard fit that makes it ideal for everyday wear. Made from 100 percent cotton and featuring five pockets, there is a range of sizes to choose from.
8. Baseball Cap
A baseball cap is a timeless design, but KBTHEOS version, the Rewool Black Cap, is contemporary and cool. It is made using recycled wool and features a top button and eyelets. The black color ensures it pairs well with everything you own. There is an adjustable strap in velcro and the cap is available in three sizes, helping you find the perfect fit.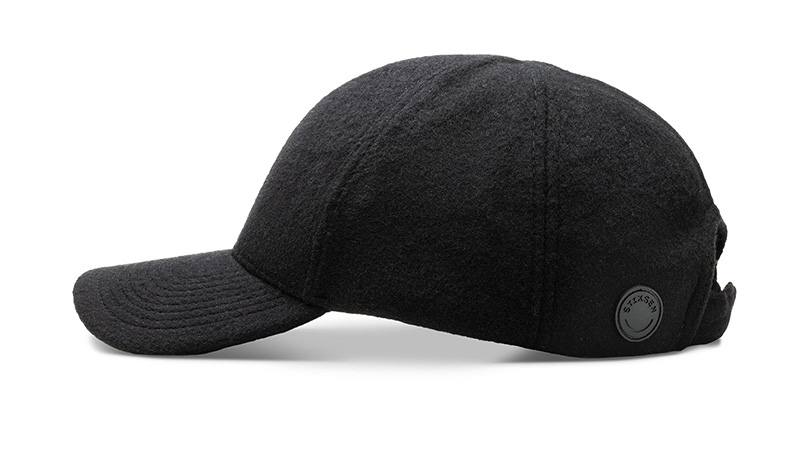 9. Bath Robe
Snuggly warmth is one of the best gifts going around, especially during the colder months. Get it with this delightfully cozy hooded men's robe from Hamilton. This robe is made from 100% high-quality terry toweling, so it's ultra soft and cozy, whether you're stepping out of the bath, lounging around the house, or practicing your ring walk for the heavyweight title.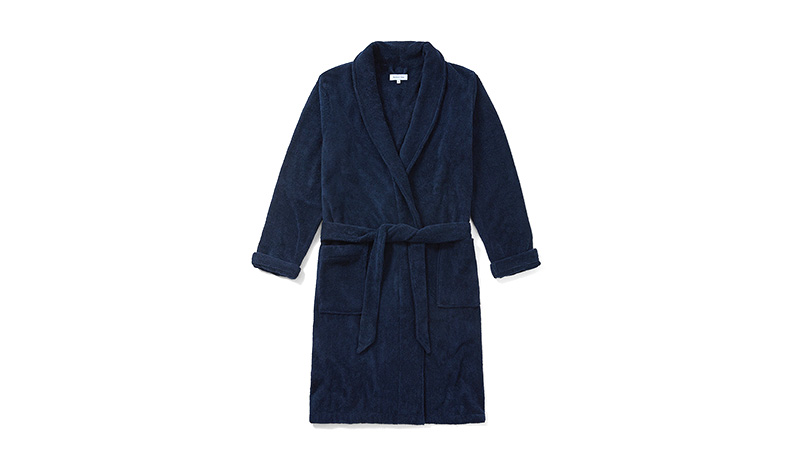 10. Cologne
While perfume can be a very personal gift, some popular scents are a safe bet. Creed Aventus is one of those. It's a sophisticated blend that uses natural rather than synthetic ingredients, which results in a long-lasting fragrance. Top notes of bergamot, blackcurrant leaves, apple, and pineapple give it a refreshing and summery yet masculine smell. The middle notes include birch, Moroccan jasmine, and patchouli, while the base is musk, oakmoss, ambergris, and a touch of vanilla. This perfume represents strength, success, and class.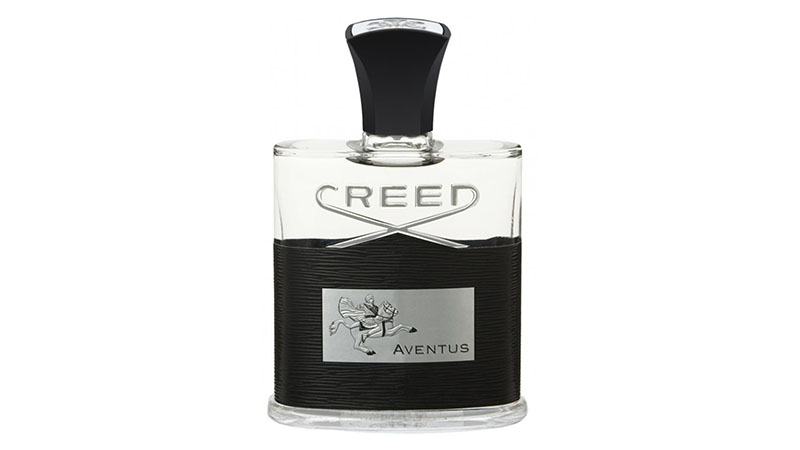 11. PlayStation 5
The PlayStation 5 (PS5) is the latest release from Sony and it is the ideal gift for men who are into gaming. It features lightning speed with a custom CPU, GPU, and SSD with integrated I/O to reduce latency. It takes gaming to a whole new level. The console supports ray tracing for realistic shadows and reflections, 4K TV use, 120fps for smooth gameplay, HDR technology, and even 8K output for 4320p resolution. This means no matter where you play, PS5 supported games look better than ever. The control has also leveled up with this new edition. It has haptic feedback, and adaptive triggers to create a realistic physical response to in-game action. The Tempest 3D AudioTech also features immersive multidirectional sound. Add some extra fun to your gift by including one of the PS5 exclusive games such as Spider-Man: Miles Morales, Sackboy: A Big Adventure, or Returnal.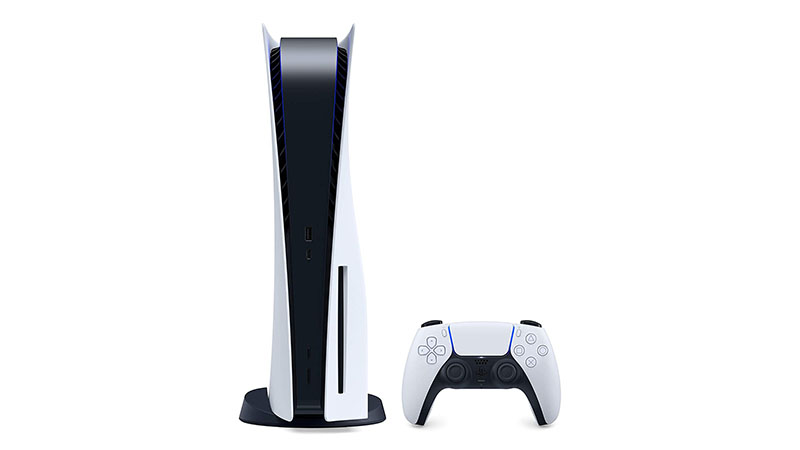 12. Stylish Sneakers
Fashion-conscious men with a taste for street style will love a pair of Adidas Yeezy 700 V3 "Alvah". This is the third version of the 700 model from Kanye West and the second colorway. The sleek design features an RPU exoskeleton surrounding a back and grey mesh body, giving the shoe a futuristic feel. This cage also provides lateral support around the foot and across the arch. Then, the black, chunky rubber sole is comfortable, grippy, and adds to the striking design. Anyone sporting a pair of these kick is sure to be recognized as one of the fashion-elite, earning him some solid street cred.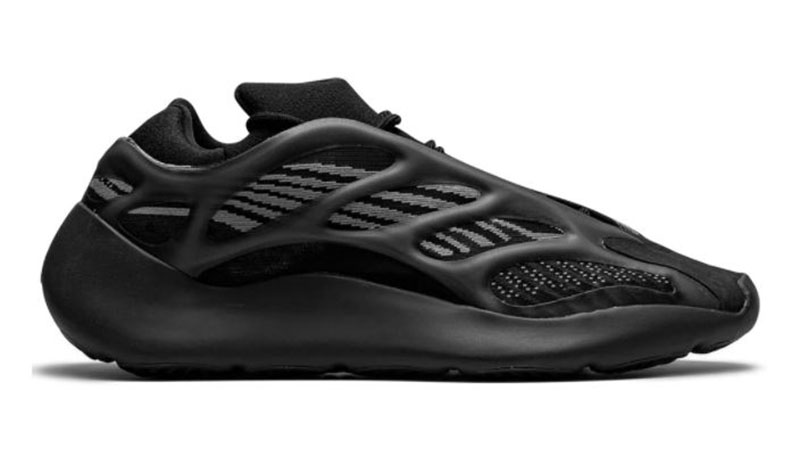 13. Hair Clippers
A hair and beard trimmer is a gift for men that just keeps on giving. This particular model from Wahl not only trims beard and head hair but tackles your mo', nose, and ears for an all-over smooth-body finish. In addition to the hair and nose trimmer, the set includes four stubble guards, three beard guards, and a six-position guide, as well as a comb, cleaning brush, blade oil, charger, and storage pouch. The stainless steel blades are self-sharpening, and the device can run for an hour off a full charge. He will enjoy a precise trim that will leave him looking sleek and suave.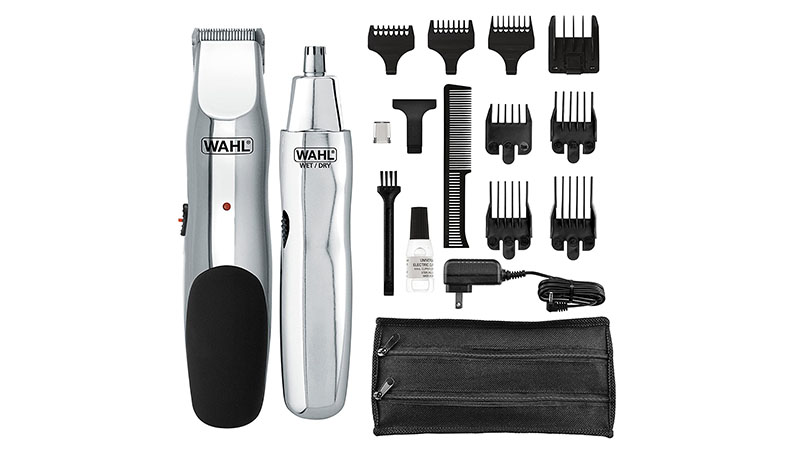 14. Drone
Any guy who is a budding filmmaker or just enjoys exploring will appreciate the DJI Mavic Air 2 camera drone as a gift. He will enjoy incredible results with a powerful camera and intelligent shooting modes such as Spotlight 2.0, Active Track 3.0, and POI 3.0. Take 48MP photos with the 1/2-inch CMOS sensor, 8K hyperlapse images, or 4K video using a 3-axis gimbal for the ultimate stabilization. There is also a quad Bayer image sensor for brilliant color and the OcuSync 2.0 for video transmission and live streaming. When it comes to flight time, he'll get an impressive 34 minutes, while the tri-directional obstacle sensors keep the drone safe mid-voyage. The set includes the aircraft, remote controller, three batteries, six pairs of propellers, RC cables, a control stick, a gimbal protector, a shoulder bag, and power supplies. It's a great set up for both beginners and experienced drone pilots.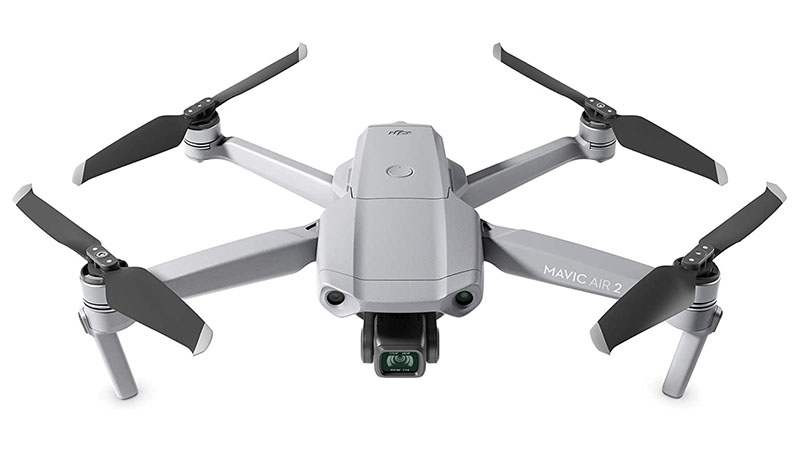 15. Leather Sneakers
A pair of kicks is the perfect present for any man with a savvy street style. Common Projects is a luxury footwear brand founded by Prathan Poopat and Flavio Girolami that focuses on timeless silhouettes and pared-back styling. The Achilles was their debut shoe and boasts a quiet elegance. This Italian-leather sneaker comes in a range of colors, including plain black, pristine white, and soft grey. It also showcases the distinguishing 10-digit heel code, which is iconic to the brand. This number indicates the shoe style, size, and color code and is embossed in neat gold font. A pair of these sneakers is a key element to a well-rounded wardrobe and is versatile enough to suit a range of outfits.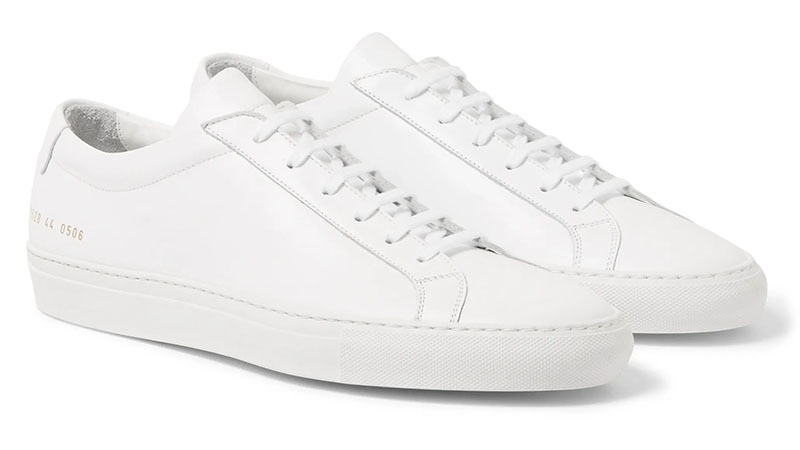 16. Custom Birthday Book
History buffs will love this unique birthday gift idea for men. It's a custom-made book that compiles all the New York Times covers for their birth date, from the year they were born onwards. Each page is put together in a stylish library binding, with the recipient's name and birthday embossed on the front. Enjoy a fascinating insight into the significant events and occasions (other than your loved one's birthday, of course) each year since they arrived earthside. The older you are, the more pages you'll have, which also makes this ideal for milestone birthdays.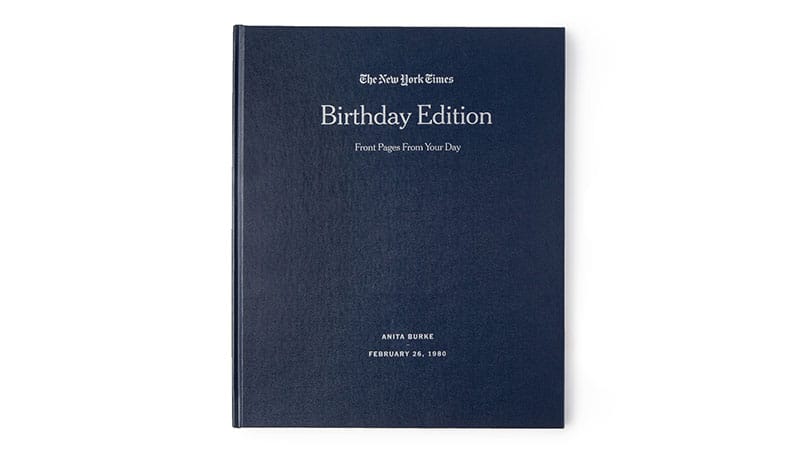 17. Survival Kit
If you're looking for the perfect gift idea for outdoorsy men, then a compact adventure survival kit is excellent. It's an LED flashlight that doubles as a convenient storage vessel for the mini canisters packed full of handy gear vital for your comfort and survival in the wilderness. You'll appreciate practical items like a wire saw, compass, reflective trail markers, waterproof matches, and basic first aid supplies. It also comes in both silver and black, with the former including water purification tablets, while the latter has a 1-liter Whirl-Pak®️ water bag. Keep it in your go-bag or glove box so that next time you're out camping or hiking, you'll be able to enjoy being immersed in nature, rather than worrying that you've not packed everything you need.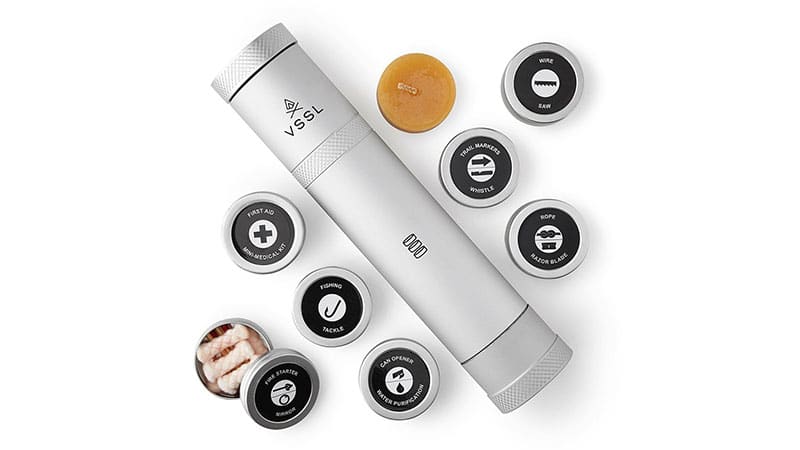 18. Grilling Baskets
Level up the barbecue game of the men in your life with these Kabob Grilling Baskets. They're an ideal gift for men who love cooking outdoors. Made with hardwood handles and steel wire baskets, all you need to do is stack your choice of filling in and close the lid. Then, throw them on the grill or campfire for that perfect charcoal taste. Create a custom combination for each dinner guest and easily separate vegetarian dishes from meat ones. Best of all, there are no skewers needed, so it's much safer for the whole family and easier to use.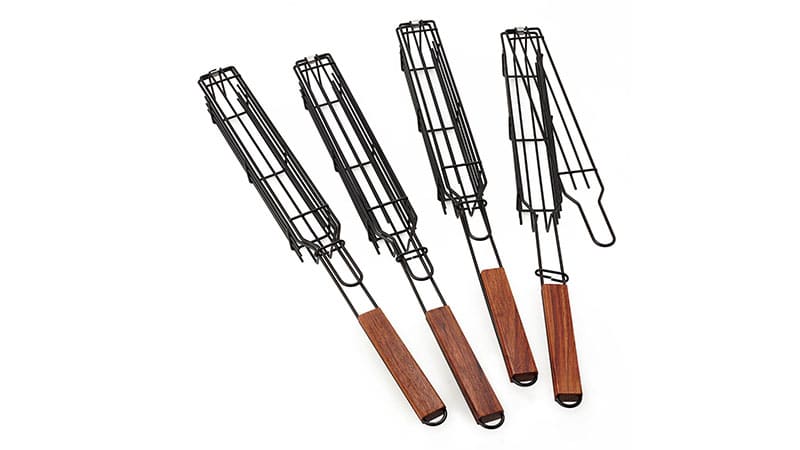 19. Smart Helmet
The Lumos Matrix Smart Helmet keeps you safe on the road, whether you're riding your bike, on a scooter, or even a skateboard. This high-tech safety gear is the perfect gift idea for men who regularly hit the streets for commuting or adventure. To start, light your way with the 1000 lumen LED lights at the front for 360-degree visibility. Then, the rear of the helmet boasts a fully customizable LED panel that can show brake lights, turn signals, and other useful messages to let surrounding road users know your intentions. Of course, it also still works as a regular helmet if you do come off, thanks to an impact-resistant EPS foam liner and ABS shell. Finally, download the Lumos Companion App to track your activity, customize the lights, check the battery & sync with health apps like Strava and Apple Health.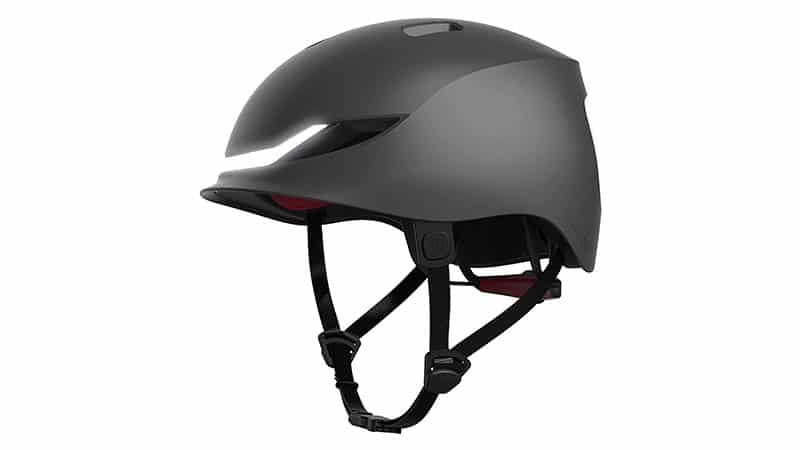 20. Xbox Series X
Microsoft's Xbox Series X is the next generation of gaming console and an excellent upgrade on the older systems. It's faster and more powerful than ever, giving incredible gameplay. There are 12 teraflops of raw graphic processing power, a custom SSD, and integrated software so that he can explore more visually rich worlds faster than ever. If he signs up for the monthly Xbox Game Pass Ultimate membership, he'll also enjoy access to over 100 games across multiple devices. Alternatively, the console is also backward compatible with the thousands of game titles released across Xbox's previous four generations.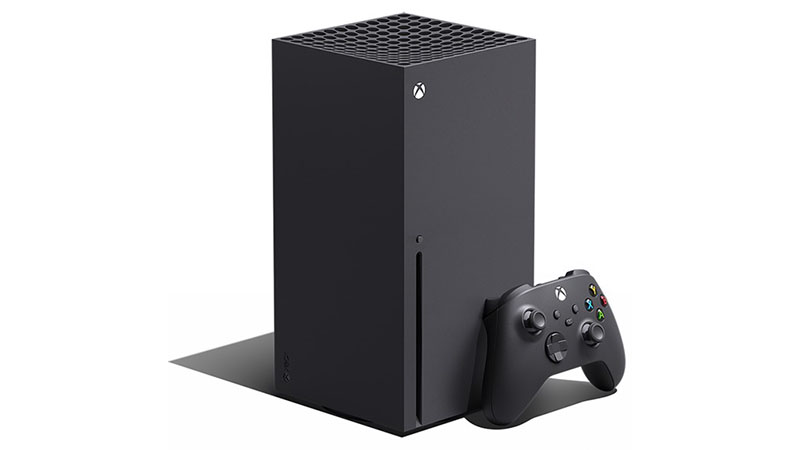 21. Beard Grooming Kit
If the man you're looking for a gift for is a bearded bro, then this is a perfect choice. This beard grooming kit comes in a stylish gift box, with everything you need to tame your mane. There's a 100% boar bristle brush, a wood comb, sharp barber scissors, beard oil, and beard balm. The oil is unscented and contains argan, jojoba, vitamin E, and grapeseed oil, among other nourishing ingredients. Meanwhile, the wax contains shea butter and coconut and tea tree oil for hold and conditioning. Finally, the brush and comb help distribute the oils through your beard, stimulate the skin, promote healthy blood flow, and improve your beard's texture. Regular use will give you the finest looking beard around.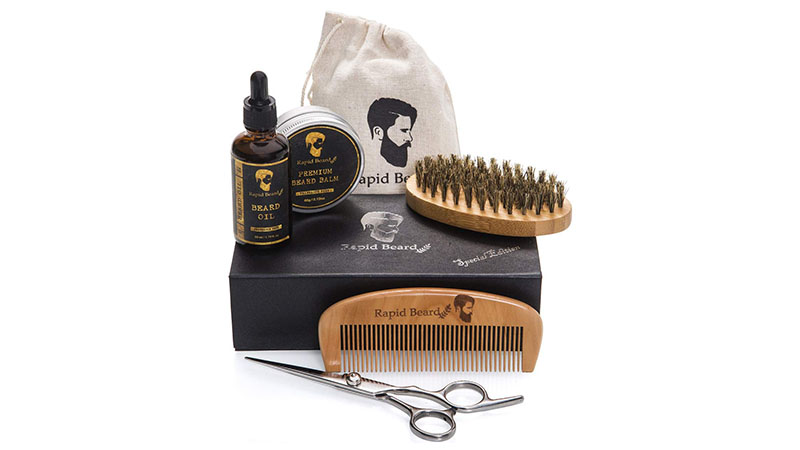 22. Ballpoint Pen
Montblanc produces some of the most luxurious pens in the world. As such, it's a stunning gift for someone special or for any man that seems to have everything already. The Meisterstuck ballpoint was first released in 1924 and is one of the most famous designs. The exterior is a precious black resin inlaid with the Montblanc emblem and platinum-plated clip. Meanwhile, the ink is also black and moves ever so smoothly, making writing a joy.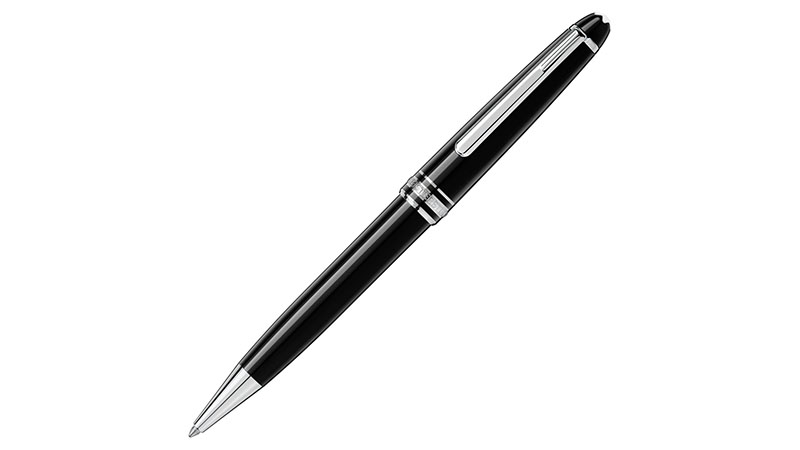 23. Fitness Dice
Leave your workout up to chance with these fitness dice. They make an excellent gift for men who enjoy working out. Plus, they're great for travel, as each exercise only requires body weight, no special equipment. Roll the six exercise dice to see what moves you'll be working through, then roll the seventh dice for the number of reps to complete. If you're unsure how to execute each set, there's a handy instruction book that walks you through each challenge. Finally, you'll never get bored by repeating the same routine, as there are over 45,000 possible combinations to keep things fresh and interesting.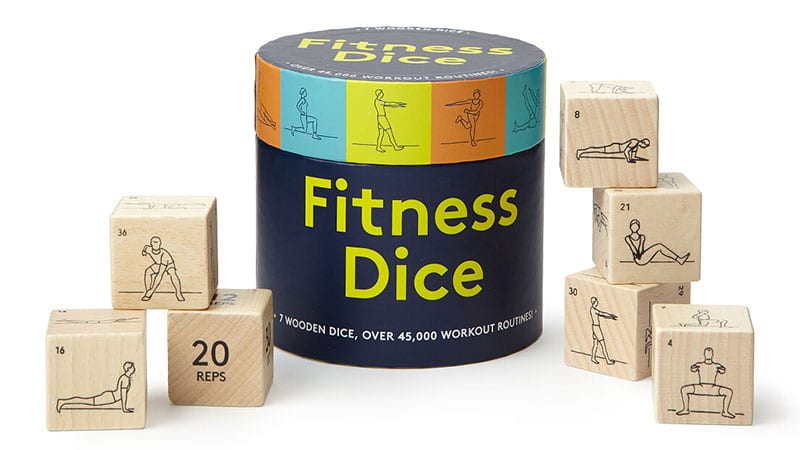 24. Map Glass
Designer Brian Johnson is the man behind these unique urban map glasses. Grid-like roads and meandering avenues are interspersed with street names and local coordinates engraved on the exterior of these classic rocks glasses. Make a toast to your hometown, or pay tribute to current stomping grounds, with dozens of United States cities from which to choose. There's bustling Los Angeles or New York, the bright lights of Las Vegas, music meccas Nashville and New Orleans, or even the capital, Washington DC. These map glasses are an excellent gift idea for men, especially those who seem to have everything. Take the gift to another level and pair it with a good quality bottle of bourbon.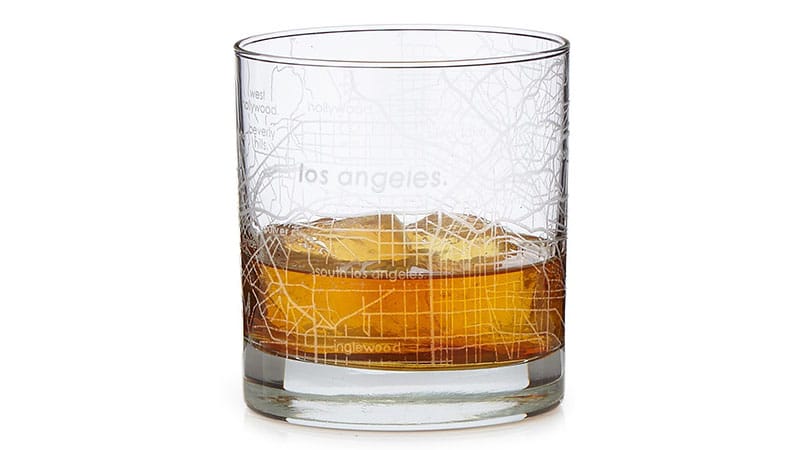 25. Apple AirPods Pro
The optimum present for Apple fans is a pair of AirPods Pro, delivering superior sound in a compact design. These wireless headphones have active noise canceling to fully immerse you in your music, podcast, or audiobook. On the flip side, they also have transparency mode when you need to tune into the outside world. He will enjoy a customizable fit with the three soft silicone tips to perfectly suit your ears. The music also automatically adjusts to the shape of the ears, thanks to adaptive EQ. Of course, being an Apple product, the integration with the iPhone is seamless, and he can even get Siri to read his messages to him. Finally, the wireless charging case, which is stylish and compact, lets him listen for up to 4.5 hours on a single charge.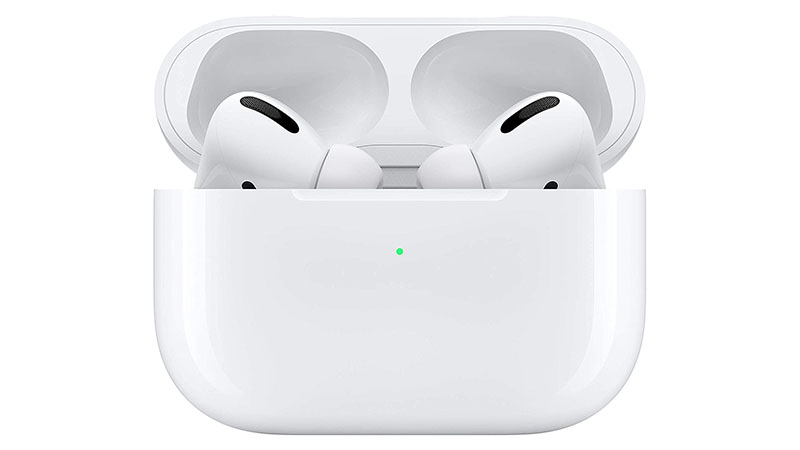 26. Recycled Ski Bottle Opener
If you're looking for a gift for a friend that loves tearing up snowy mountainsides, followed by an apres-ski beer, then these recycled ski bottle openers are excellent. Created by Michael Bellino, the design reuses old skis and comes with the wall-mounting gear needed to fix it to the wall of your home. There's also a velcro patch you can use to attach an old beer can to catch the discarded caps. Each one is handmade in Millbury, Massachusetts, and has its own unique character.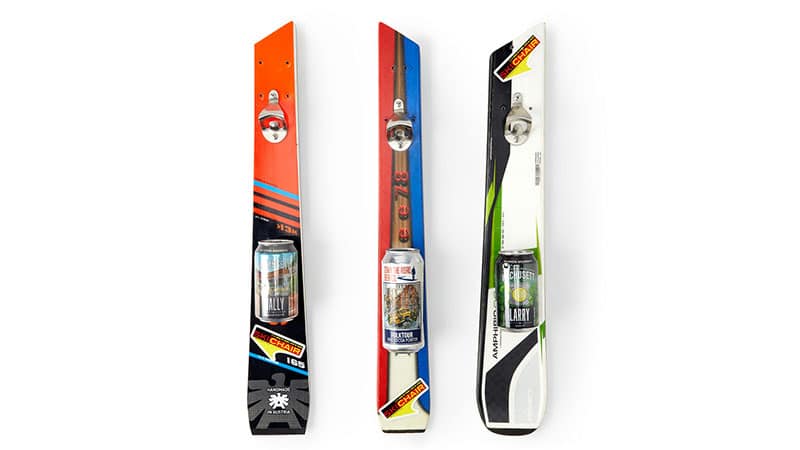 27. Smart Lights
Add some color and ambiance to his life with Philips Hue LED lights. The starter pack is the perfect gift for any man looking to brighten up their world and automate their home. The set comes with three smart bulbs, a Hue Hub, and a Hue Smart Button. With this, he can set up timers, control the lighting from anywhere, sync it with entertainment, and set the mood for any occasion. It also links up with Alexa, Apple HomeKit, and Google Assistant for full voice activation and control. While you can turn the lights on and off from your smartphone, the Hue Smart Button also lets you control everything with a single touch. Lastly, he can easily expand his setup, with the Hue Hub supporting up to 50 individual lights, and additional accessories such as Hue Tap and Hue Play also available.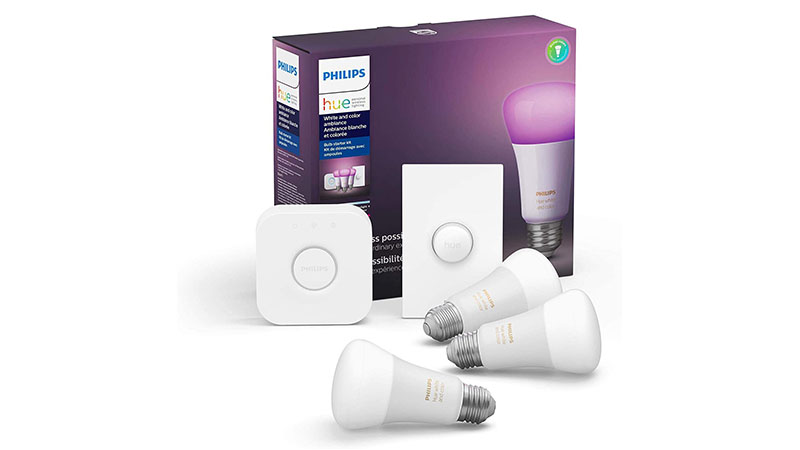 28. Indoor Hydroponic Herb Garden
The AeroGarden Bounty Elite Indoor Hydroponic Herb Garden makes a great gift for green thumbs and chefs. It's excellent if you only have limited space but still want a touch of nature around the home. Additionally, it doesn't require soil so that it won't make a mess. Enjoy room for nine plants, with 24-inches of growing height. You can cultivate herbs like basil, parsley, and chives, as well as vegetables such as cherry tomatoes bursting with flavor. Simply add water and plant food, then the seed pods, and switch the energy-efficient grow light on. The one-touch access panel lets you dim the light, provides gardening tips, and instructions. Plus, it's wi-fi enabled and works with Alexa, allowing easy smart-home integration. Enjoy garden-fresh produce year-round with this incredible counter-top setup.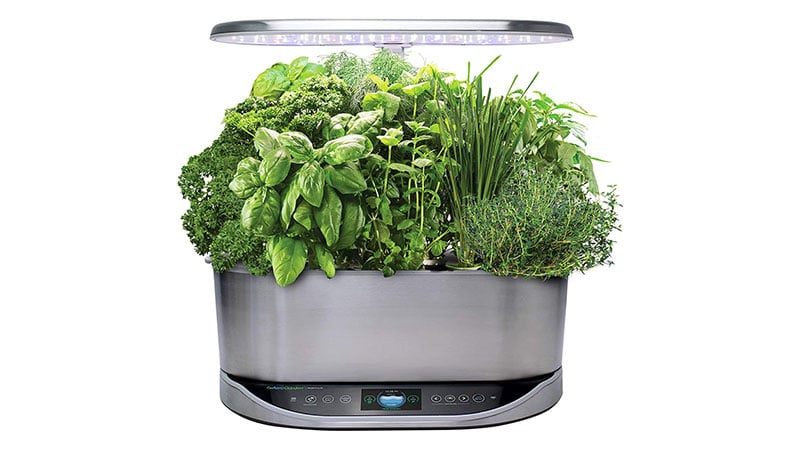 29. Amazon Echo Show 8
An Echo Show 8 is like having a personal assistant right on the countertop. Built by Amazon, it connects to Alexa for voice control and requests, managing your day at a glance. This bundle is a great gift, as it contains both the Echo Show 8 speaker and screen, as well as a Blink Mini camera. He can watch movies, scroll through photos, check the weather, listen to music or audiobooks, or even video call his loved ones using the inbuilt camera and microphone. Set up your Blink Mini, then check what's happening remotely or from another room. The device works with a range of apps, including Amazon Music, Spotify, Hulu, Prime Video, Headspace, and NPR. It's the ultimate step-up in smart home connectivity and automation.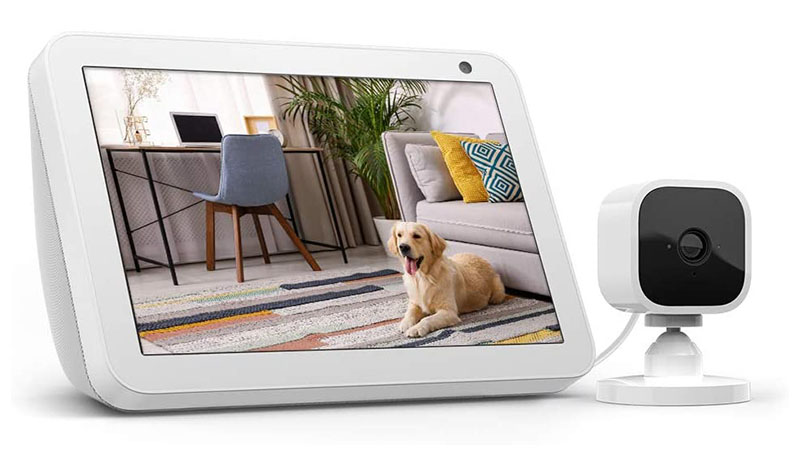 30. Masterclass Membership
Give the gift of learning with a Masterclass subscription for the man in your life. It's a streaming platform with a difference that teaches everything from business and leadership to cooking and music. Select from more than 100 classes, each containing around 20 easily digestible ten-minute videos, accompanied by downloadable instructor guides. Learn about space exploration with Chris Hadfield, scientific thinking with Neil deGrasse Tyson, or filmmaking with James Cameron. Other teachers include Questlove, Alex Honnold, Yo-Yo Ma, Gordon Ramsey, Serena Williams, Timbaland, and Doctor Jane Goodall, with more classes added every month. Plus, you can watch almost anywhere, anytime on your smartphone, computer, AppleTV, or FireTV.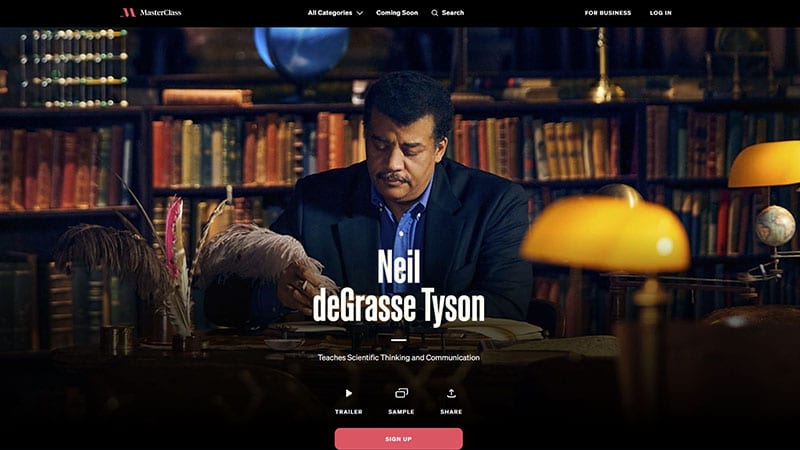 31. Portable Bluetooth Speaker
Turn up the beats when you gift your man the Marshall Stockwell II Portable Bluetooth Speaker. With its cool retro-vibes and handy guitar-inspired carry strap, it's the perfect accessory for the next pool party, tailgate, or camping trip. The multi-direction sound works excellently, even in open spaces, and the design boasts three subwoofers for powerful, clear audio. It charges in just five hours but gives you more than 20 hours of playtime once fully powered. Connect your phone via Bluetooth for simple DJ duties, with multi-host functionality so that you can share the airtime with a friend. Finally, it's also IPX4 water-resistant, has a solid metal grill and silicon exterior, ensuring it's rugged and hard-wearing for even the hardest partying.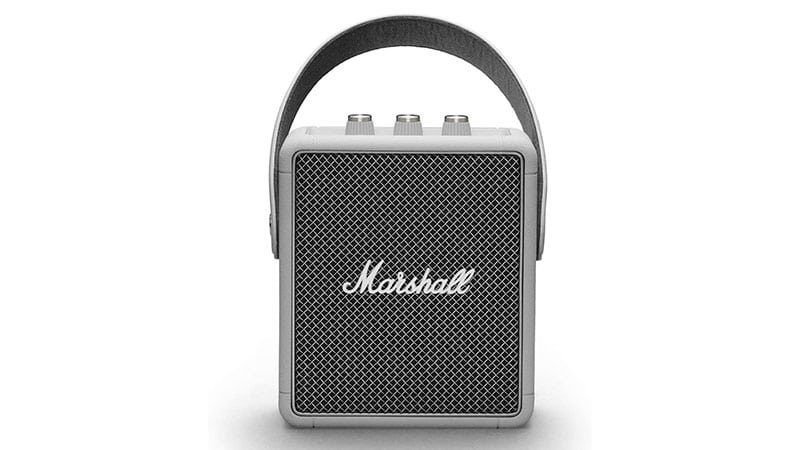 32. Sand Art
The mesmerizing movements of Klaus Bosch's deep sea sand art are sure to entrance. Different shades of sand, from deep blacks to glittering golds, trickle through the water, creating the image of clouds, mountains, deserts and rain, every time you move the frame. It's a great gift idea for corporate men, making a unique desk decoration and an excellent distraction when you're just not in the mood for reviewing the third-quarter budget. However, it's also a wonderful addition to a stylish home that brings an organic and natural element to your decor.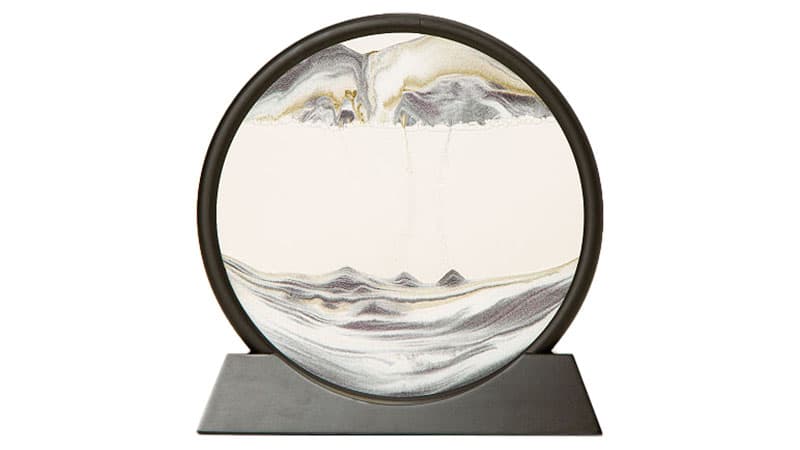 33. Electric Kick Scooter
It is the fun way around town on the Segway Ninebot MAX Electric Kick Scooter. The man in your life that will receive this gift can reach speeds of up to 18.6mph with the powerful 350w motor, getting to and from his destination in no time. The tires are 10-inch pneumatic for a comfortable ride, plus it charges in just six hours and has a range of up to 40 miles. It also folds easily, in one step, for simple, compact storage. He will enjoy Bluetooth connectivity, an LED display, different riding modes, headlights, and cruise control. Plus, there's an app to lock and unlock, update the firmware, and give him his riding stats. It's a fun gift, especially for men living in inner-urban areas, where the riding conditions are perfect for electric scooters.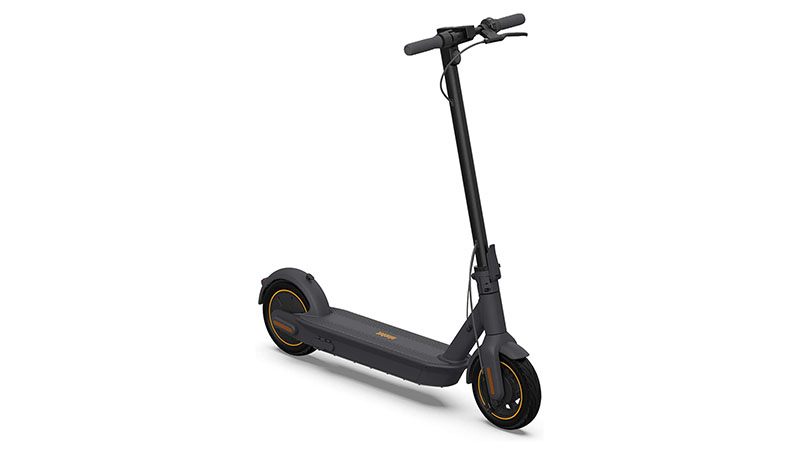 34. Scentbird Subscription
Ensure the men in your life smell good with a Scentbird subscription. Built from the frustrations of a disliked perfume graveyard, this subscription service lets you try out a new signature scent each month without committing to a full bottle. It's excellent for expanding your collection and finding your new preferred cologne. Fragrance is a personal gift, but if you know your giftee's general preferences, you can use the scent quiz to help narrow down the range of options. Then, each month the brand delivers a convenient 8ml travel-size vial of a fresh new cologne, with 140 sprays in each, and you get a free fragrance case with your first order. Lastly, all the products are 100% authentic, coming from leading brands like Prada, Bulgari, Versace, and Dolce & Gabanna.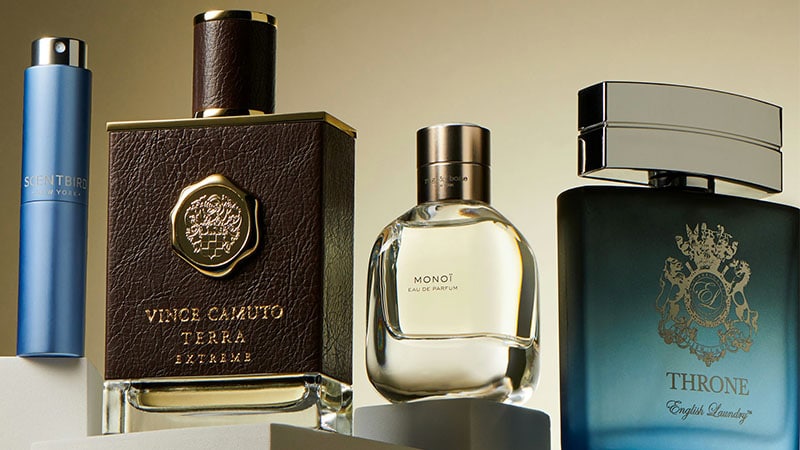 35. Scotch-Infused Toothpicks
Make dental health classy with these Single Malt Scotch-infused toothpicks. Using sustainably forested wood, the picks soak in a premium barrel-aged single malt from Islay, known for its distinctive peaty style, gentle maritime aromas, and soft notes of caramel. Then, they're kiln-dried, locking in the infused flavor. Having cleared your teeth of debris, you can release more of the Scotch notes from the picks by gently biting the wood. It can take a little while for it to hit your tongue, so be patient and channel the masculinity of your inner Tom Hardy or Matthew McConaughey.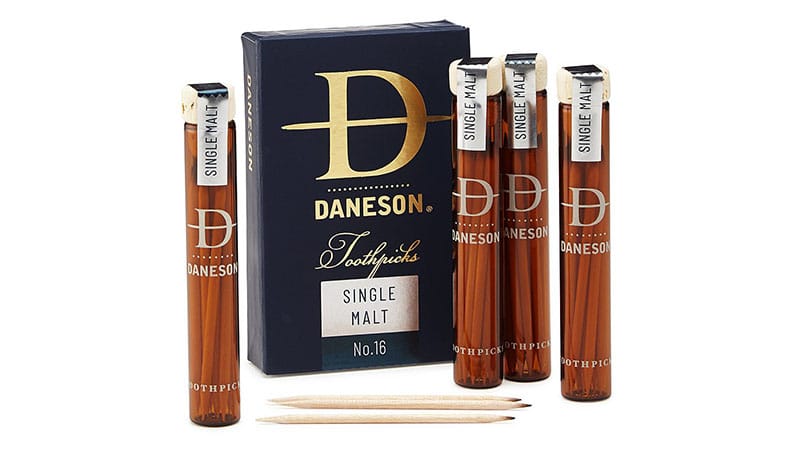 36. Mirrorless Camera
If your man is into photography, why not consider a camera as a gift? This one from Sony has incredible resolution with 61MP and a 35-millimeter full-frame back-illuminated Exmor R CMOS Image Sensor, all in a compact body. The shooting speed is 10fps with a vibration-free mechanical shutter, while AI-based real-time tracking makes getting challenging action shots easier. AI technology also assists the auto-focus, taking clearer, crisper portraits. There's an inbuilt 5-axis image stabilizer algorithm to maximize performance while producing unprecedented detail and image clarity. The body is sold separately from the lenses so that you can customize your gift easily. Other available accessories include a vertical grip, camera bag, SD cards, and cable-free microphones for taking videos.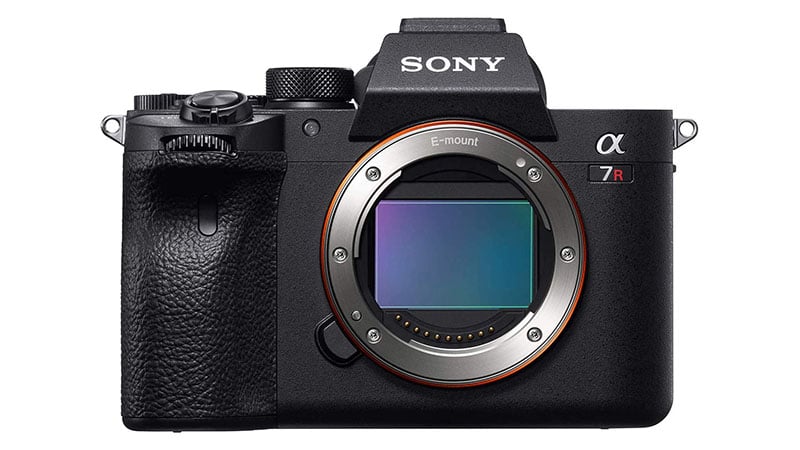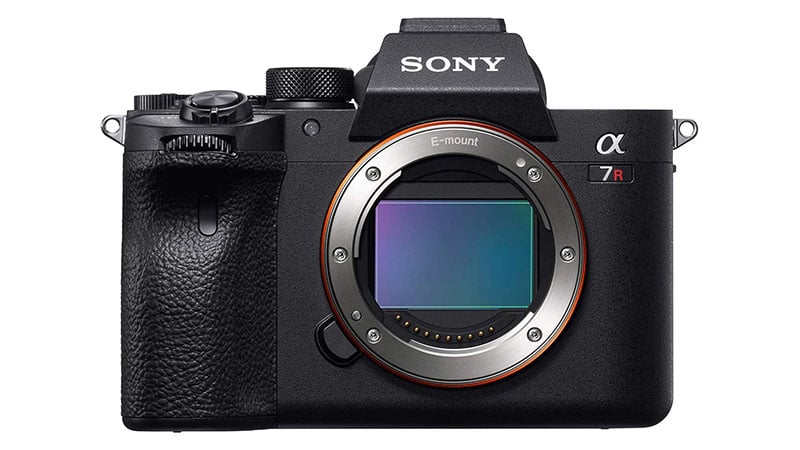 37. Scotch Whisky
A high-quality bottle of Scotch whisky is always a classic gift for classy gents. While there are dozens of great distilleries around, many with hundreds of years of experience and expertise, it's hard to go past the Lagavulin, one of the country's oldest distilleries. The 16 Year Old strikes an outstanding balance between age, price, and quality. On the nose, it showcases the distinctive peat and maritime notes for which Islay whiskies are known. Then, on the palate, it's a balance of dry peat smoke and gentle sweetness, finishing with salt and touches of wood. It's often considered an essential whisky for any connoisseur's collection and is sure to be appreciated by your giftee.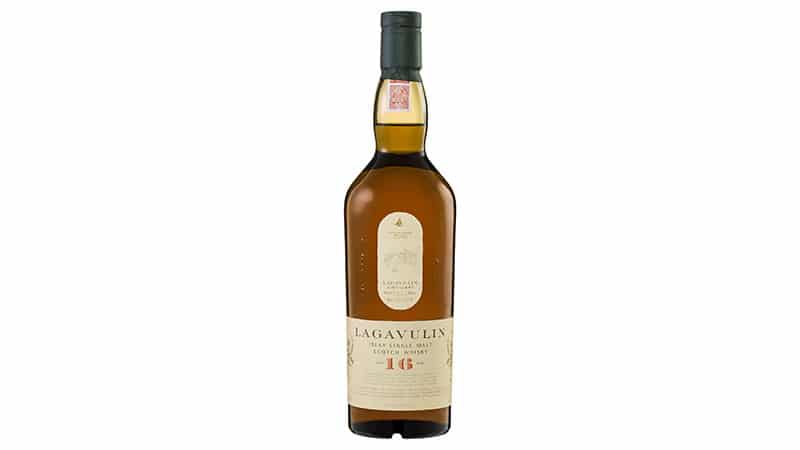 38. Security Wireless Video Doorbell
The eufy Security Wireless Video Doorbell lets you see who's visiting before you even open the door. The 2K resolution and 4:3 aspect ratio give you a clear shot in high definition. Plus, you can set up an activity area if you live in a high traffic zone, and AI human detection ensures you only get relevant notifications. It's easy to install and simple to use, even connecting to Alexa and Google Assistant. Interact with visitors using two-way audio or preset instant responses. Best of all, you'll be safe in the knowledge that your data and videos are kept private, thanks to the local storage with AES-256 data encryption. The set comes complete with the doorbell, HomeBase, power cables, ethernet cables, and mounting equipment, making it the perfect present.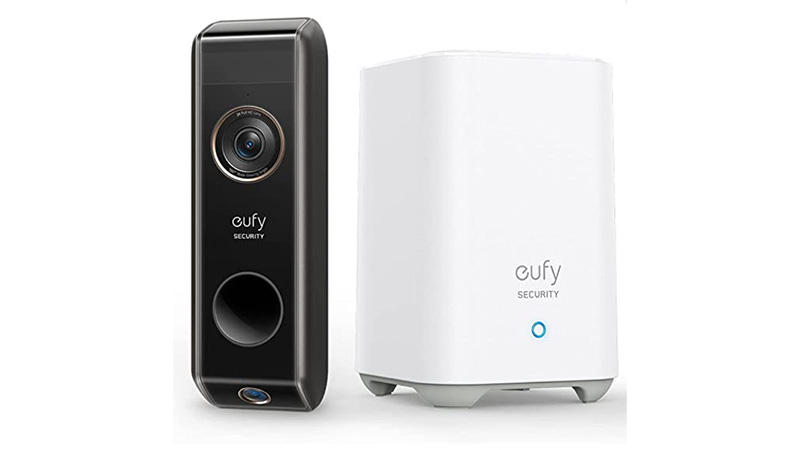 39. Stub Diary
If you're looking for the ideal gift for a man of the theatre, music, arts, and sports, then a Ticket Stub Diary is a great option. It lets you preserve the memories of each show and performance by displaying your ticket stubs safely and without damage, with clear sleeves and acid-free paper. You can fit tickets of all sizes, and there's room in the margin to make notes and write down all the essential details. That way, you'll never forget that epic Springsteen gig or the premier of Hamilton on Broadway, and you'll be able to regale your future grandkids with stories from your youth.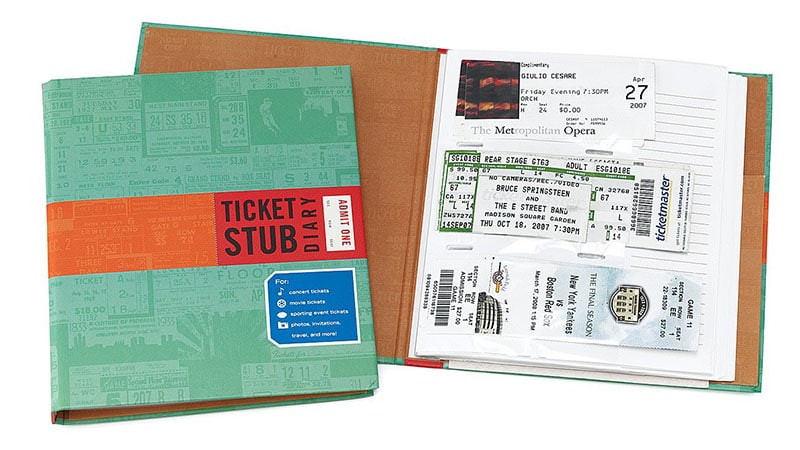 40. Apple Watch Series 7
The Apple Watch Series 7 is a popular gift for tech-savvy and sporty gents. He'll crush his health and sporting goals thanks to the abundant features. Keep heart smart with the ECG app, protect ears with a loud noise warning, and destroy fitness goals. The watch also has GPS tracking, workout metrics, and an activity ring for an easily digestible update on the movement levels. Plus, it has a compass and elevation indicator, as well as a fall detector and emergency SOS function, making it perfect for trail runners. There are more than 100 watch faces to choose from, and the integration with other Apple devices allows you to call, text, and listen to music, all without reaching for your phone. The stylish design is easily recognizable and looks great with all kinds of outfits.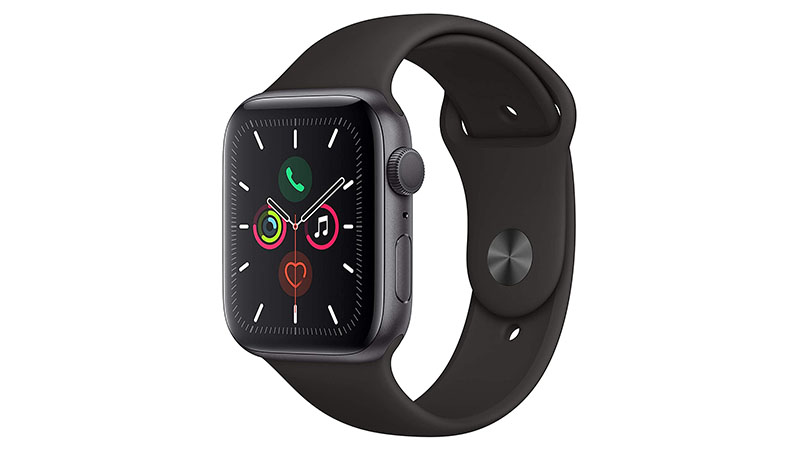 41. Smart Mug
Never let a cup of coffee go cold again with the Ember Temperature Control Smart Mug. This innovative design is a great gift idea for men who enjoy a cup of joe but often get distracted. With one and a half hours of battery time (or all day if you leave it on the charging coaster), your hot beverage will stay at the perfect temperature. Pair it with the Ember app for smartphone control in changing the heat setting and getting notifications. There's also an automatic sleep mode when the cup senses it's empty, but it wakes up as soon as it detects movement or liquid. Best of all, the scratch-resistant ceramic coating is safe for gentle handwashing, making it easy to clean up, ready for your next brew.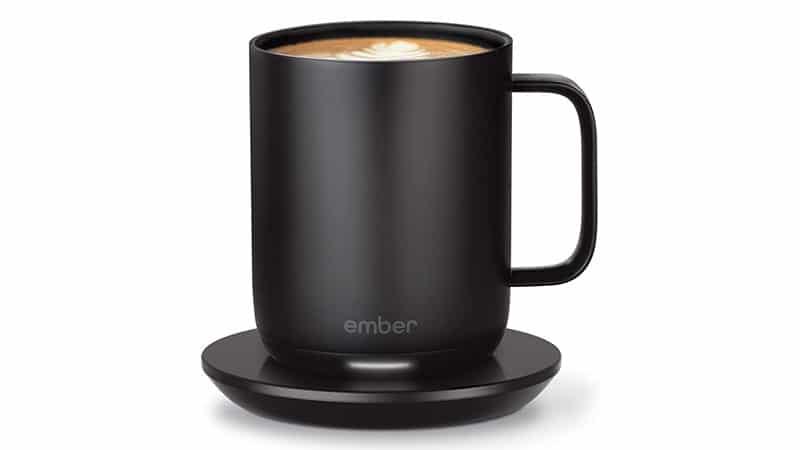 42. Eyeglasses Holder
Spectacle-wearing gents need never misplace their glasses again with this eyeglass holder. It's handmade in India by HSSS, a non-profit organization that connects underprivileged artisans with markets for their products. As such, you'll be contributing positively to the community when you purchase this as a gift. The artists use sustainable Sheesham wood, which is native to the Indian subcontinent and offers a unique grain and smooth finish. The refined design also makes a great paperweight and won't detract from a corporate desk, so it's ideal for the office.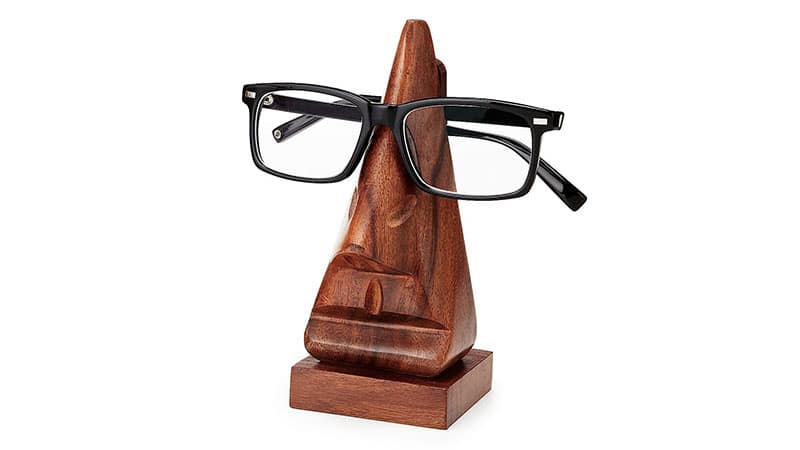 43. Custom Luggage
Splash out on some refined luggage for the avid traveler in your life. ROAM is a leading luggage manufacturer that allows you to create your own custom designs using world-class materials. It's the best way to stand out in a sea of black on the baggage carousel. There are millions of possible color combinations to suit your personality, from vibrant reds and blues, to more subtle and subdued shades like olive and grey. Lightweight materials ensure staying within your airline weight allowance is simple, while practical features like a water-repellant zipper and TSA-approved locks ensure a smooth journey.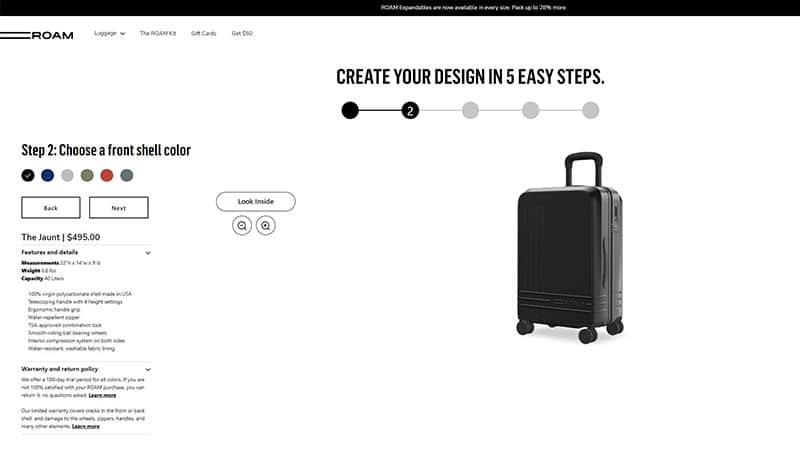 44. Smart Hub
With the NVIDIA SHIELD TV, he can stream all his favorite shows in stunning 4K with Dolby Vision HDR and Dolby Atmos. The all-new design is sleek and stylish, so it acts as a refined centerpiece in your entertainment unit rather than a bulky appliance. It also works as a smart home hub, game console, and media server. The industry-leading technology includes the new NVIDIA Tegra X1+ chip, AI upscaling, Chromecast, voice control with Google Assistant, extra USB 3.0 ports, 3BG RAM, and 16GB storage. Plus, it's compatible with all the favorite apps such as Netflix, Prime Video, Disney+, Hulu, and YouTube, so no matter his binging preference, it's easy to access. The remote is state of the art with motion-activation, voice control and even has a built-in lost remote locator for when it gets stuck between the couch cushions.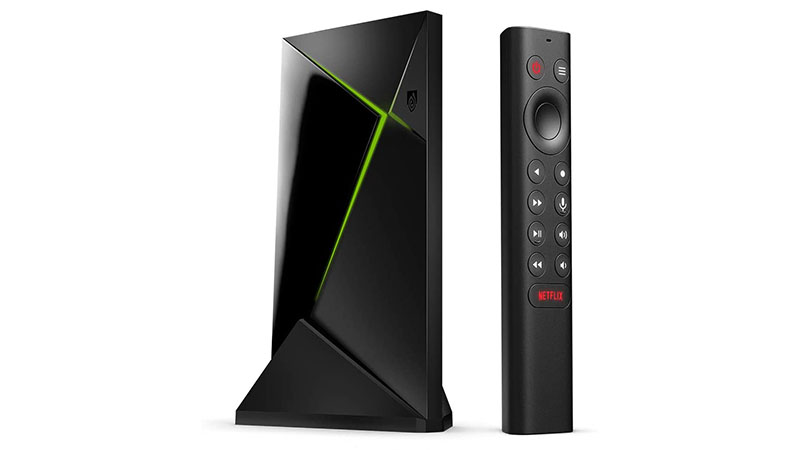 45. Kitchen Utensil Set
The Iconics Kitchen Utensil Set makes a great housewarming gift for men who've got new digs. It boasts all the must-haves for a functioning kitchen so that they can cook up all kinds of culinary delights. The set includes an eight-inch chef knife, a great all-rounder; a six-inch serrated knife for bread; and an almost four-inch paring knife for smaller tasks like peeling fruit. Next is a wooden spoon, metal spoon, and slotted spoon, followed by an air whisk, slotted spatula, and a great pair of weighty stainless-steel tongs. All of these sit neatly in the stylish wooden base, made from either American walnut, maple, or midnight black wood. It even has a magnetic inner wall to secure the knives, therefore avoid any potentially nasty accidents. This is the perfect kitchen utensil starter pack, fulfilling all your core needs.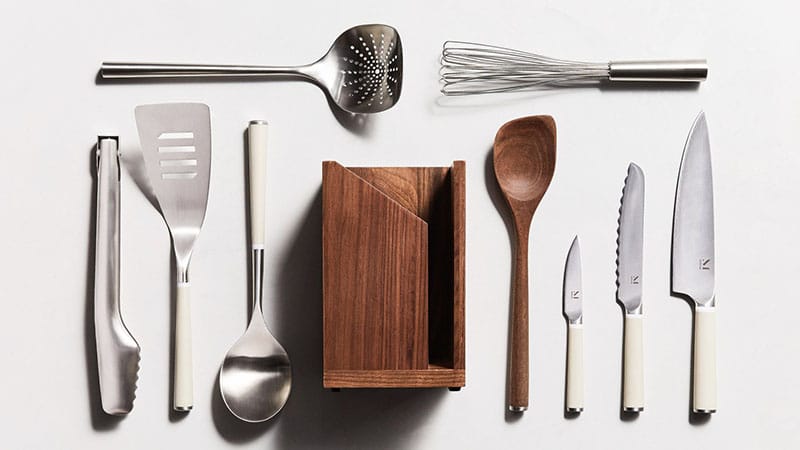 46. Bar Soap
This set of soaps is a triple threat. It's an excellent gift for men who like to scrub up well, and each bar offers different benefits, as well as fresh, masculine scents. First, the Deep Cleansing bar has silver sage and bergamot to get even the deepest ingrained dirt off your skin. Then the Revitalizing bar smells of exotic musk and sandalwood and will leave you feeling invigorated. Finally, the Hydrating bar has Siberian fir for soft, moisturized skin. Choose to use them one at a time, double cleanse with two, or just see what your skin needs each time you jump in the shower.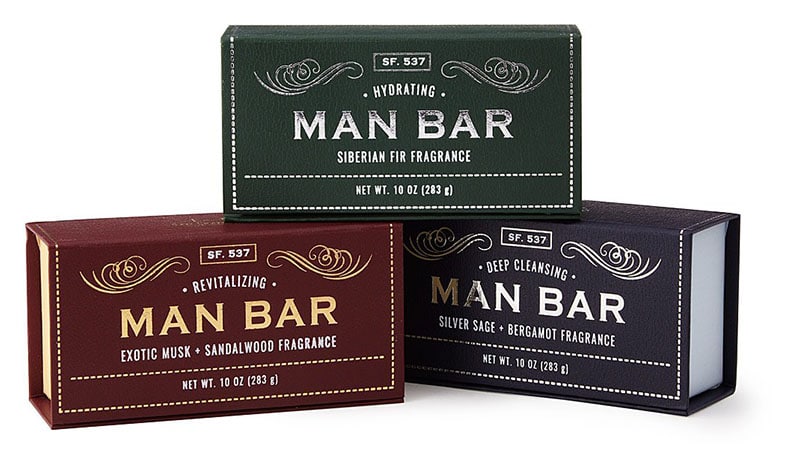 47. Themed Giftbox
Giftboxes take a lot of the hard work out of present buying without sacrificing quality or value. These options from Bespoke Post are excellent gift ideas for men because you can tailor your choice to your giftee's interests. They might like camping in the backwoods, mixing their favorite cocktails, or taking weekends away with their partner. Either way, there's an option to suit. Choose to send a one-off box, or sign up for a subscription, which is a gift that keeps on giving. Once you sign up for the subscription, you'll have the option to customize, switch, or skip, then it ships mid-month, arriving on your loved one's doorstep like Christmas all year round.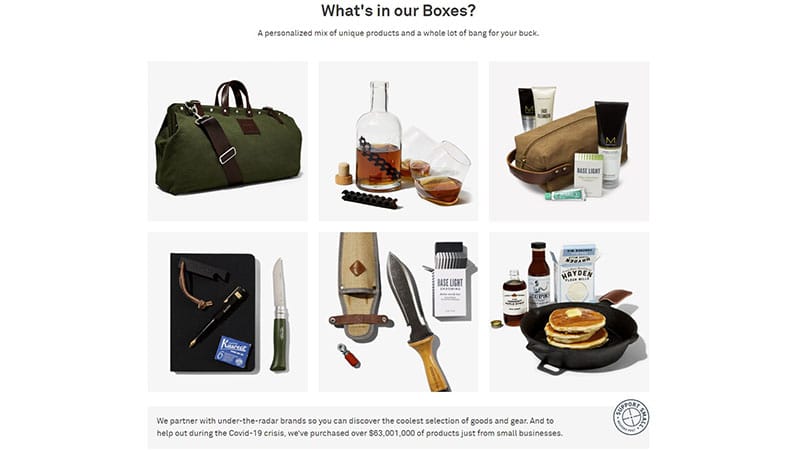 48. Skincare Set
Give the gift of a simple skincare routine with this powerful duo from LAB Series. Specifically designed for men, it's made to fit in with the busiest lifestyles. This all-in-one set has a multi-action facial cleanser that cleans, exfoliates, and gently smooths the skin for a more youthful appearance. It's also great for lifting beard hair before shaving for a closer, irritation-free result. Then, after the shower the PRO-LS moisturizer soothes, hydrates, and controls shine, maintaining healthy skin. It's a straightforward but effective routine for every kind of gent.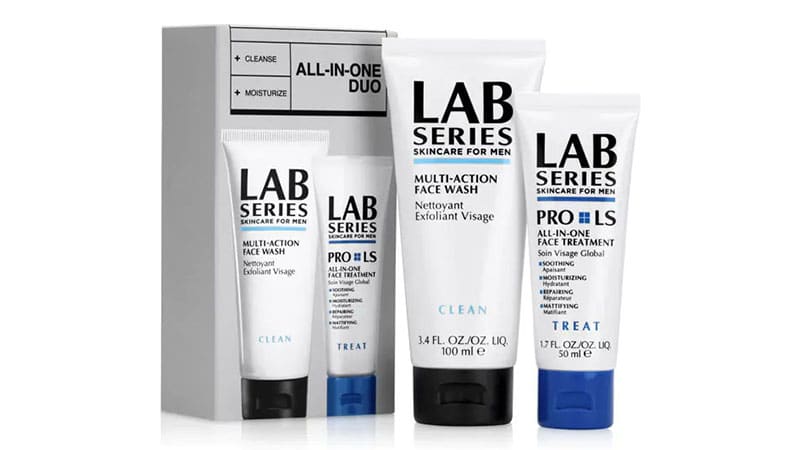 49. Massager Gun
Relax tired, sore, and strained muscles using the powerful Mebak 3 Massage Gun. It's great for sports injuries, fatigue, and general stress relief. The set comes with seven attachments and has five speeds allowing you to fully customize your experience and safely target all body parts. It uses percussive vibrations to massage the deep layers of muscle and tissue, improving blood flow and range of motion. The long battery life, low noise level, portability, and light weight make it perfect for traveling. As such, this is an excellent gift for men who are into fitness, carry tension in their shoulders, or who just need an outlet for relaxation.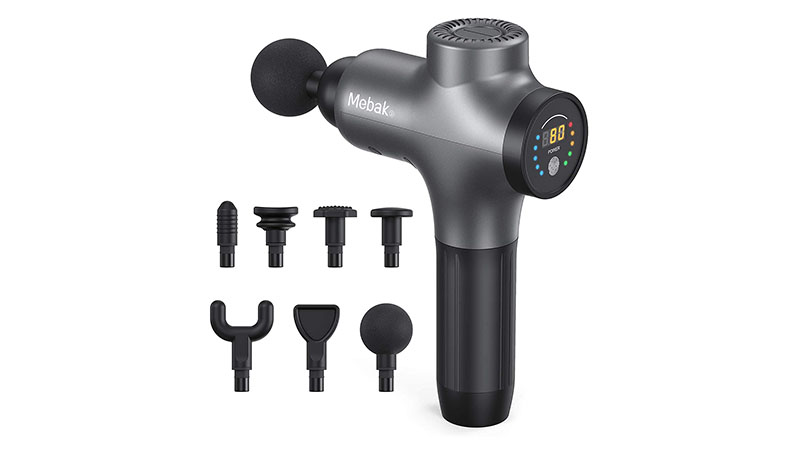 50. Pizza Oven
There's not much better than the gift of fresh, home-baked pizza with lashings of gooey cheese pulling with every slice. The compact and efficient Ooni Koda Outdoor Pizza Oven can produce all the cheesy pizza goodness your heart desires in just 60 seconds. Sitting just under 16 inches tall, it works on even small outdoor balconies – all you need is a gas supply. Then crank the heat using the built-in heat-control dial for the perfect temperature. The stone base warms quickly and efficiently for a perfect, crispy crust every time. Meanwhile, the powder-coated exterior and sleek shape is a stylish addition to your outdoor entertaining space. Pair the gift with an Ooni pizza peel for the complete Italian at-home experience.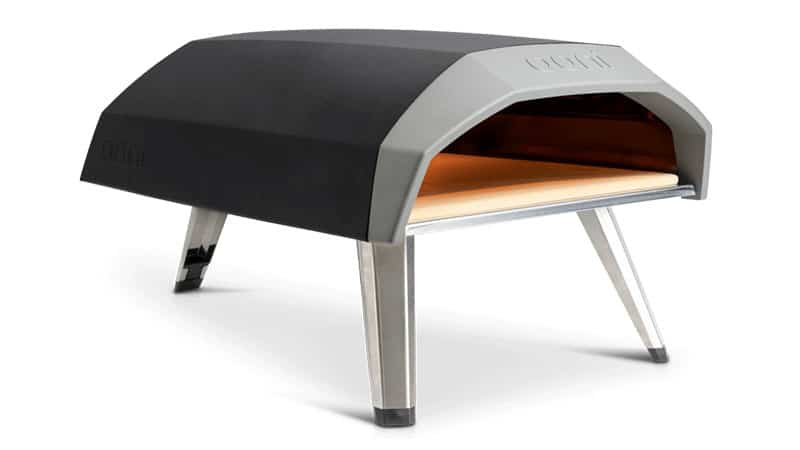 51. Quarantine Scratch Chart
Just in case you or your loved ones have forgotten how to socialize and live with endless lockdowns and quarantine, this scratch chart is the ideal solution. Plus, it's a fun, lighthearted gift for hard times that also encourages connection among friends. There are 100 ideas that range from the very practical, like Get a Haircut, to very wholesome, like Hug your Family. Additional ideas are more fun and frivolous, such as Attend a Roller Disco, Watch a Fireworks Display, or Take a Group Bike Ride. Each is a simple suggestion that reminds you of the good times still to be had. Once you've done the activity, grab a coin and scratch it off before making plans for the next one!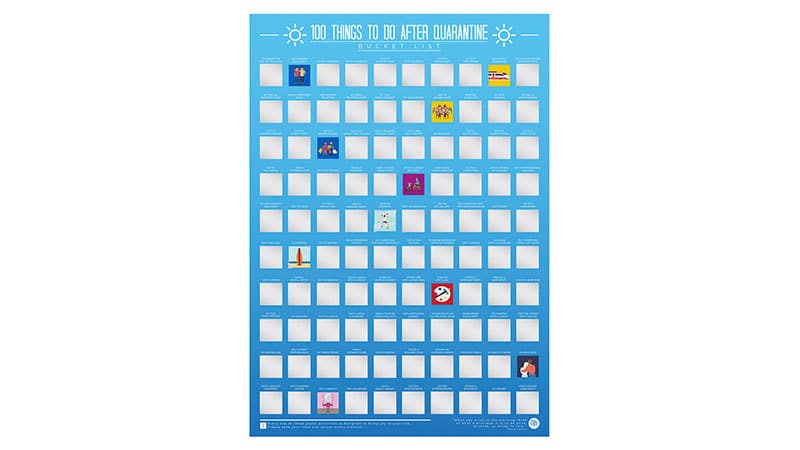 52. Professional Headphones
Good quality headphones are an excellent gift idea for men who enjoy listing to music on the go, as well as gaming. The Audio-Technica ATH-M50x Professional Monitor Headphones boasts critically acclaimed sonic performance. They have 45mm, large-aperture drivers for better bass and clear, accurate sound. Plus, the circumaural design is both comfortable and helps block environmental sounds and distractions, while 90-degree swiveling earcups fit perfectly and allow for one-ear monitoring. The package also comes with detachable coiled and straight cables.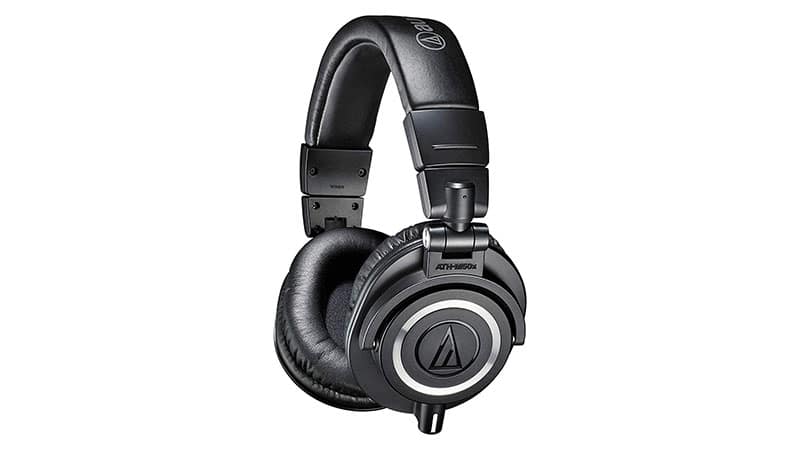 53. Wine Bottle Insulator
Keep wine or champagne chilled for hours with this sleek bottle insulator that makes the perfect gift for wine-loving men. All you need to do is screw the lid off, put your chilled beverage in, and seal it back up. The double-walled, stainless steel, vacuum insulated casing adjusts for most bottle sizes and keeps the drinks cold without condensation. He can take it on a picnic, to a day at the cricket, or even just use it around the home for a weekend barbecue with friends. It's a stylish design and the choice of colors ensures it fits right in, no matter the decor. Select from white, copper, coral, graphite, navy, lilac, rose, rose gold, and sea glass colorways.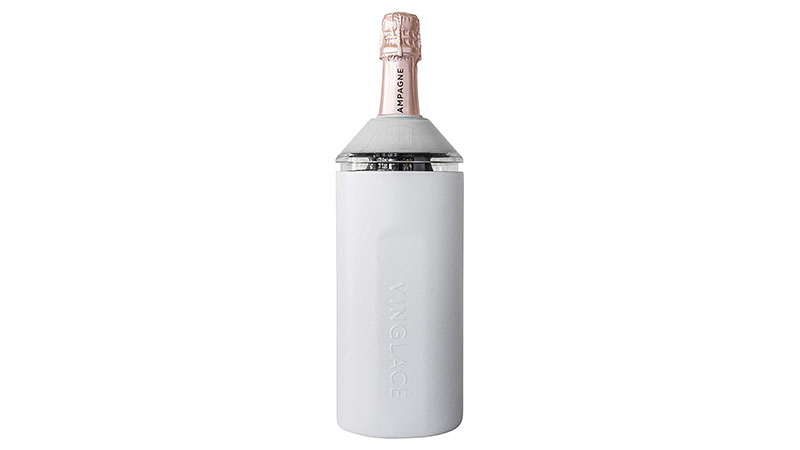 54. Smart Lock
Security is one of the greatest gifts you can give a man. The August Wi-fi Smart Lock is the newest way to keep his home secured utilizing the latest technology. It's a 4th generation device that's 45% smaller than its predecessors and connects to your existing door locks. Then, it lets you lock and unlock from anywhere; all you need is a 2.4GHz wi-fi network. There's no more fumbling for your keys or worrying that you forgot to lock it on the way out. Connect and control through your phone or smartwatch, adding extra biometric security if you desire. You can also pair it with Alexa, Google Assistant, Apple HomeKit, and Samsung SmartThings for the ultimate in smart home integration. Then set up auto-locking and unlocking, DoorSense, guest access, and a live activity feed, complete with alerts.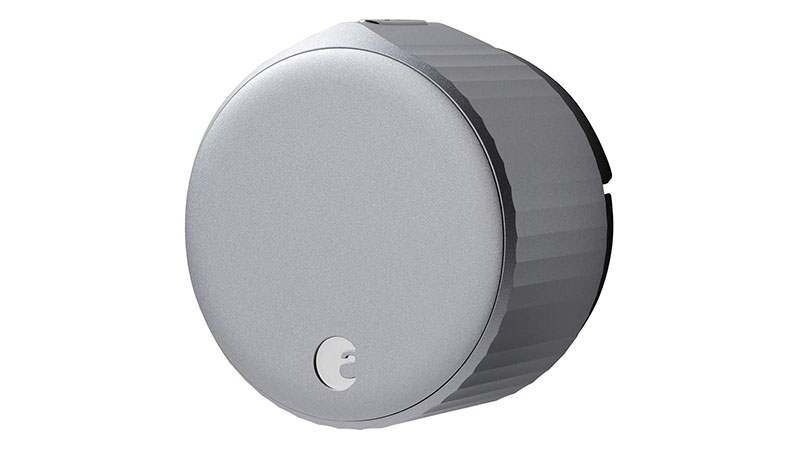 55. Round Sunglasses
Cool sunglasses are always a great gift for men, especially when they're an iconic option like Ray-Bans. The Blaze Round Sunglasses are a universal style for both men and women that looks great on most face shapes. The lenses sit flat across the frames for an innovative take on a classic retro silhouette. You can choose from 11 color combinations, including styles with mirror, gradient, or polarized lenses, and different frame materials. Gradient lenses are on-trend offering a smooth transition of color. Meanwhile, mirrors reduce glare and look unique, and polarized lenses absorb 85% of visible light, offering exceptional clarity, natural vision, and reduced eye strain. Whatever you choose, the guy you gift them to will be sure to love it.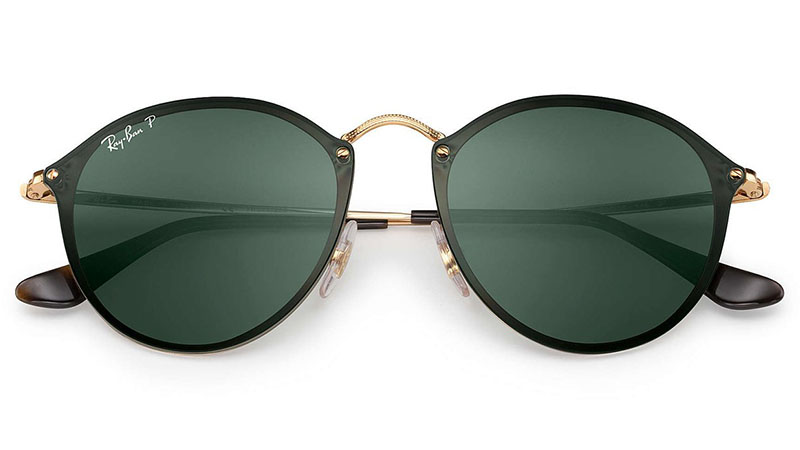 56. Electric Shaver
Give the gift of a clean shave with the Philips Norelco Shaver 9300. The contour-detect technology and V-track precision blades ensure a closer shave without the risk of nicks and cuts. You can also choose from 3 settings, which adjusts the speed from slow to medium, then fast. He can use it in the shower, with or without gel or foam, or even use it dry — the AquaTec Technology enables him to shave how he likes. Clean up is also simple with the SmartClean System. It gets rid of all hair, foam, and gel through the dual-filtration system, then finishes by drying and charging the shaver. Finally, he will enjoy a 50-minute run time off a one-hour charge, giving him plenty of time to tidy up all body and facial hair.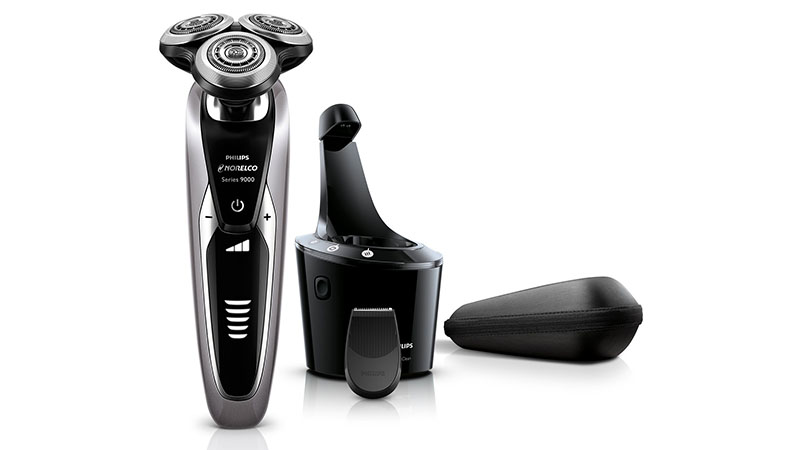 57. Slim Wallet
This ultra-slim minimalist wallet is a wonderful gift for men. Eliminate the need to carry around bulky wallets that disrupt the smooth lines of your trousers. It's made from flexible silicone and high-grade aluminum and can fit up to 20 cards. Plus, there's a money clip that safely stores up to 20 notes. RFID signal blocking prevents your chipped cards from being skimmed, keeping your money and data protected. Lastly, select from four different camouflage patterns or opt for a brushed silver finish.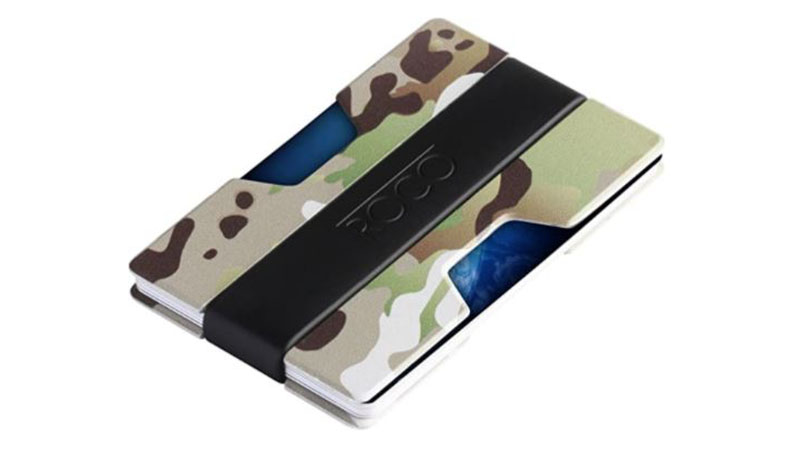 58. Cooler
This Coleman cooler is the perfect gift for fishing, camping, tailgating, or parties. The retro design is heavy duty with a 54-quart capacity, meaning it can fit up to 85 cans of beer for a full day of refreshments. Plus, it retains ice for up to four days, even when the temperatures are hitting 90-degree Fahrenheit outside. Plus, it can be used as a seat, supporting up to 250 pounds. Lastly, if deep green isn't your favorite color, there are also matte black, red, silver, stainless steel, and turquoise options.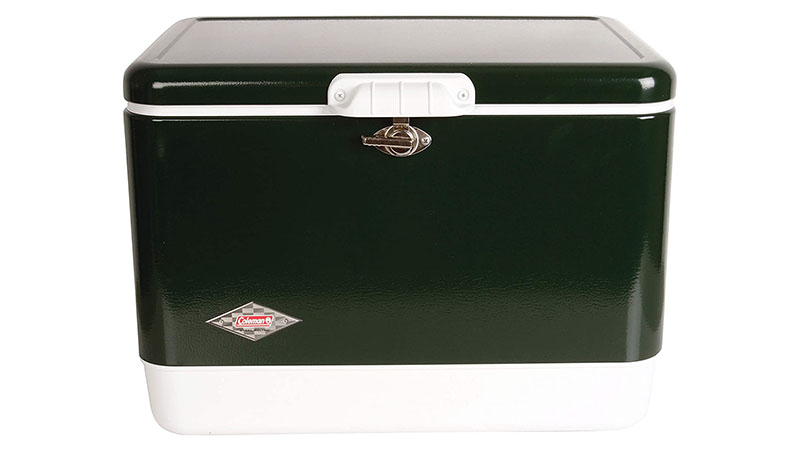 59. Smart Smoke Alarm
Protect your family from both smoke and carbon monoxide poisoning with the Google Nest Protect Alarm. It's similar to a regular smoke detector but with added technology and connectivity. The Split Spectrum Sensor alerts you to the location of both quick-burning and smoldering fires, while the CO detector can also tell you the location of the gas source. Early detection is the key to getting your loved ones out of the house and harm's way quickly. The alarm itself is a friendly voice that tells you what's wrong and is accompanied by a smartphone notification. You can also silence the alarm from your phone. The device tests its battery daily, advising you via a Nightly Promise that all is working as it should. Additionally, the CO sensors have a 10-year lifespan so that you can rest easy for a full decade.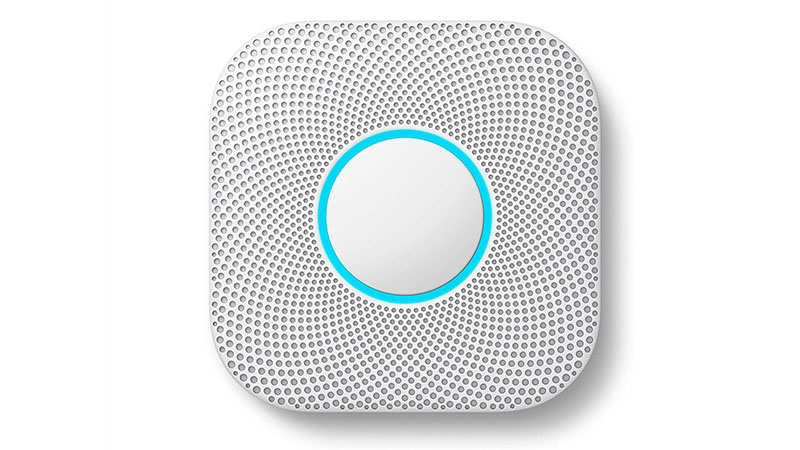 60. Electric Toothbrush
Excellent dental health and a whiter, brighter smile is an ideal gift for any man. The Oral-B Genius Pro 8000 is one of the best electric toothbrushes on the market and feels like giving gums and teeth a spa day, every day. Connectivity with the smartphone helps improve cleaning habits, giving real-time feedback using facial recognition. He can also choose from six cleaning modes: daily clean, gum care, sensitive, whitening, tongue cleaning, and pro-clean. Customizable Smart Ring will let him know when it's time to change regions or if he is too enthusiastic with the pressure. Finally, the stylish Smart Travel Case is also brilliant because not only does it charge the toothbrush on the go, it charges the phone too.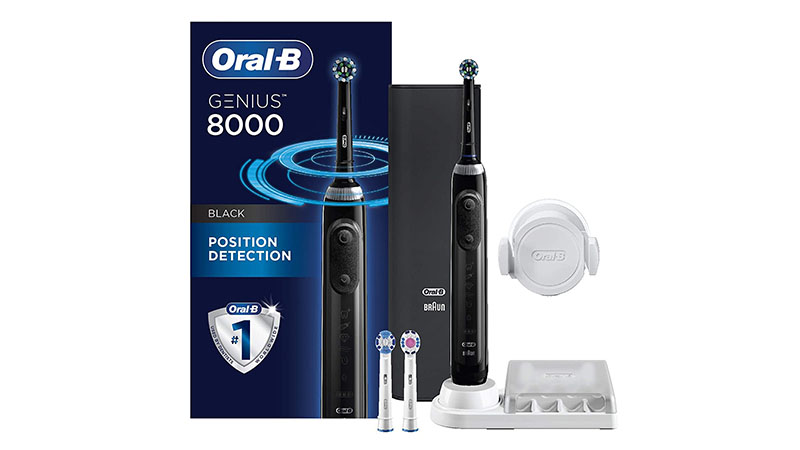 61. Golf Rangefinder
The Wosports Golf Rangefinder is an ideal gift for any avid golf fan. You can identify the flagpole from 5 to 650 yards, locking up on it at 180 yards. Enjoy up to six times magnification as well as slope compensation to help improve performance. The compact size fits easily into the caddy, so he never fails a game again. This rangefinder is also great for hunting, as fog and speed modes make identifying the target straightforward and accurate.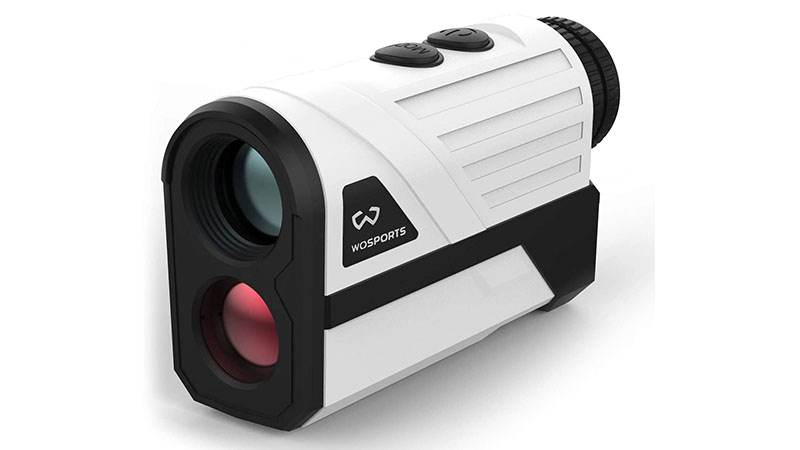 62. Military Tactical Backpack
He will survive the harshest conditions with this tactical backpack from Reebow Gear. Durable, high-density fabric combines with water-resistant materials to keep his belongings safe and dry out in the field. Heavy-duty zippers, double-stitching, and a compression system also ensure his bag will last. Meanwhile, the breathable, padded shoulder straps and back panel make carrying the load easy, while the multiple compartments help keep things organized. Plus, he can attach additional gear to the molle webbing system. The backpack is also compatible with different water bladder brands so he can stay hydrated while he is off the grid. This bag is the perfect gift for any man who enjoys outdoor activities such as camping, fishing, hunting, or trekking; however, it's also excellent for daily use.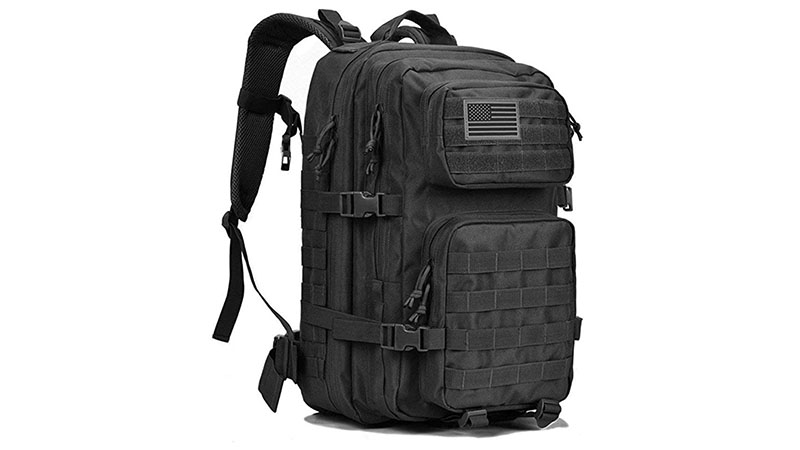 63. Cordless Drill
An electric drill makes home maintenance and building projects infinitely more manageable. This compact 20V cordless drill from Black & Decker is an excellent gift for handymen. It has an 11 position clutch to prevent overdriving and stripping and works for wood, plastic, and metal. The set includes the drill, a detachable lithium-ion battery, charger, and a double-ended bit. It also has a work light built-in under the drill head, providing essential illumination for all his activities. Best of all, as he expands his Black & Decker toolkit, the Power Connect battery works with other compatible tools, garden equipment, and home cleaning devices.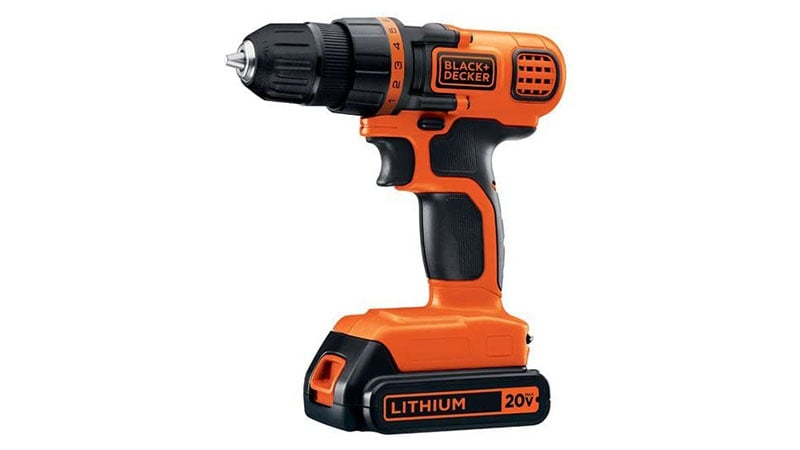 64. VR Headset
Virtual reality is the latest advancement in gaming, and Oculus are leaders in the industry. Their Quest 2 is the perfect gift for any man who already has PC or console gaming covered — it's the next logical step. The Quest 2 is the second release and features 50% more pixels for higher resolution, and has a faster processor than previously for speedier play. All you need to set up is Wi-fi, the Oculus app, and a Facebook account to log in. Once in, you can explore new worlds, view concerts, watch movies, and play games, including older ones from the Quest library, as it's backward compatible. The set itself comes with the VR headset, two touch controllers, a charging cable, two AA batteries, a power adaptor, and a glasses spacer. You can also buy additional accessories such as a PC link cable. It's an immersive experience like no other that you can gift to the man in your life.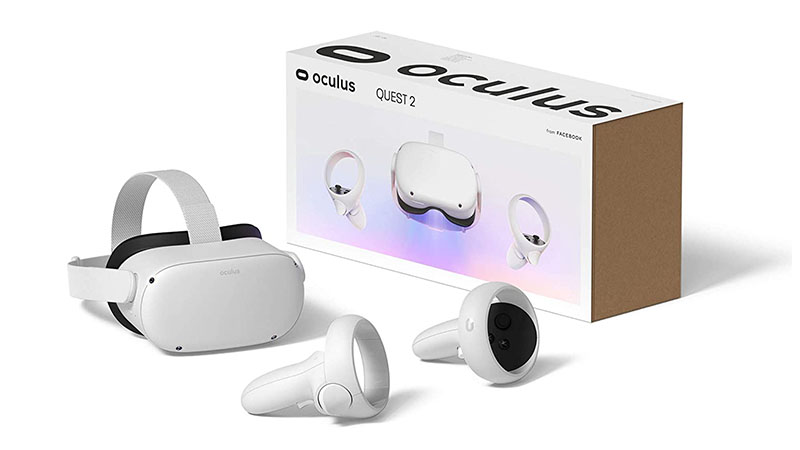 65. Electric Scooter
He can channel his inner Marty McFly with a hoverboard. While it might not float, it's still a thrilling experience, and this design from Hover-1 comes with all the bells and whistles. Travel at 9mph, with a range of nine miles, and charge time of only 2.5 hours. He can also start the party with a customizable LED light display and inbuilt Bluetooth speakers. The music and lights, along with riding mode and headlights, are controlled through the smartphone app. Finally, the board is water-resistant and comes in a range of colors, including black, red, white, blue, and iridescent.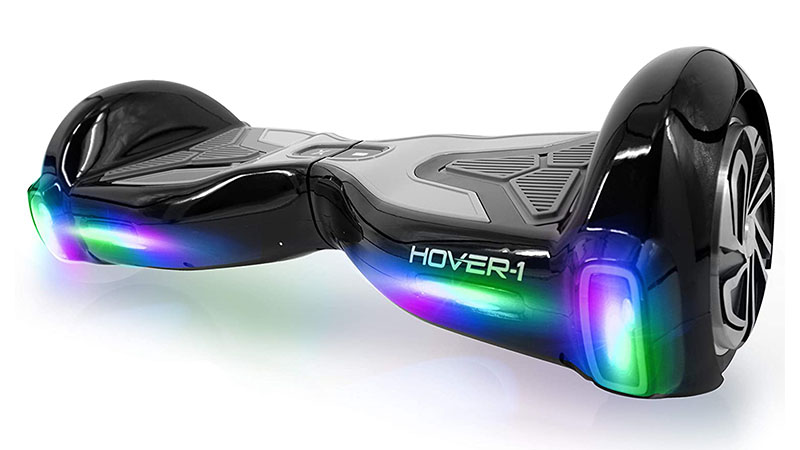 66. Beard Trimmer
He can tame his beard or smooth out his stubble with this All-in-One Beard Trimmer for Men by Braun. Beard trimmers are a great gift for men, especially younger guys, just venturing into the world of facial hair. This easy to use set is great for beginners. It comes with four combs to create 13 precision lengths, so no matter how long his beard is, he can tidy it up. Plus, it comes with an ear and nose hair trimmer for those hard to get to areas. He'll get 40 minutes of running time from a full 10-hour charge, and the head and attachments can be washed under running water once he is done.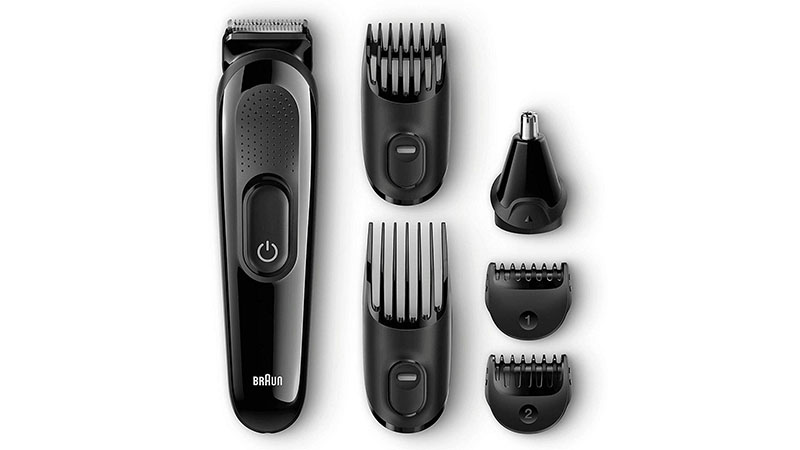 67. Portable Bluetooth Speaker
Portable Bluetooth speakers are great to take to parties, on camping trips, and fishing expeditions. It's a guaranteed way to create some atmosphere and get the party started. The Bose SoundLink Revolve+ makes an excellent present. Despite its compact size, it delivers a quality 360-degree sound for up to 16 hours at a time. It pairs via Bluetooth, and you can link multiple Bose devices together for premium stereo sound. Use voice prompts or the Bose Connect app to control the music, take phone calls, or access Siri and Google Assistant. Lastly, the aluminum casing is lightweight yet durable and is also water-resistant, saving it from any spilled beers.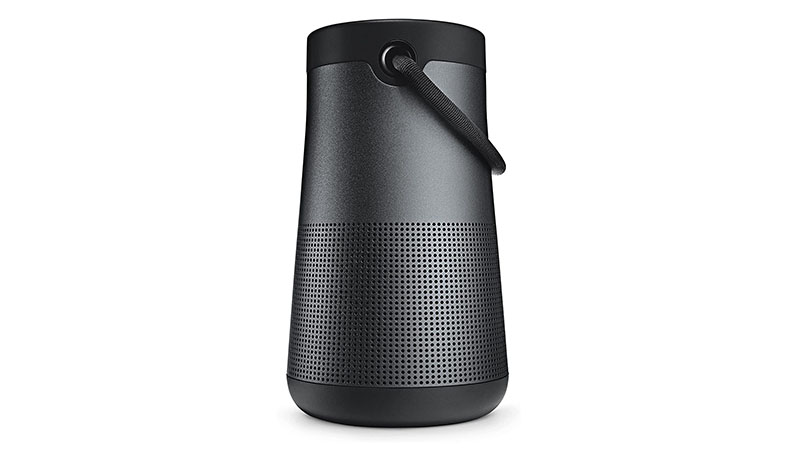 70. Binoculars
Help him take hunting or birdwatching to the next level with these PROSTAFF binoculars from Nikon. They're lightweight, easy to hold and have a rubber coating for grip and shock absorption. Consequently, they're well-suited to being on the move, in any condition. He will enjoy sharper, brighter images thanks to the advanced optical system that also delivers accurate color with Phase-Correction Coated Roof Prisms. Additional benefits include water and fog proof viewing thanks to the nitrogen-filled o-ring that prevents build-up and damage.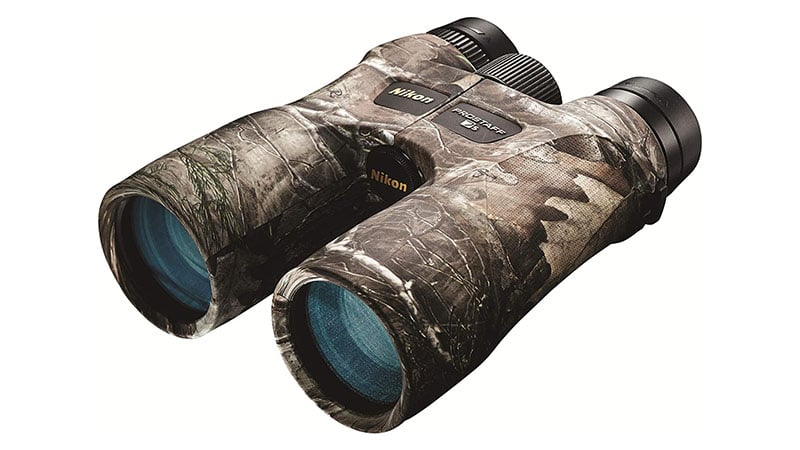 71. 148-Piece Tool Set
Tools are a great gift for men because they're practical, useful, and aren't always something you'd buy yourself. Cartman's 148-piece set is a brilliant beginner's pack and comes in a handy molded storage case. It contains most tools required for around-the-house tasks and repairs. There are five wrenches, nine quarter-inch sockets, a box cutter, multiple screwdrivers, including one with interchangeable heads, hex keys, a hammer, pliers, and a tape measure. All of the tools are heat treated and chrome plated to resist corrosion and last a lifetime.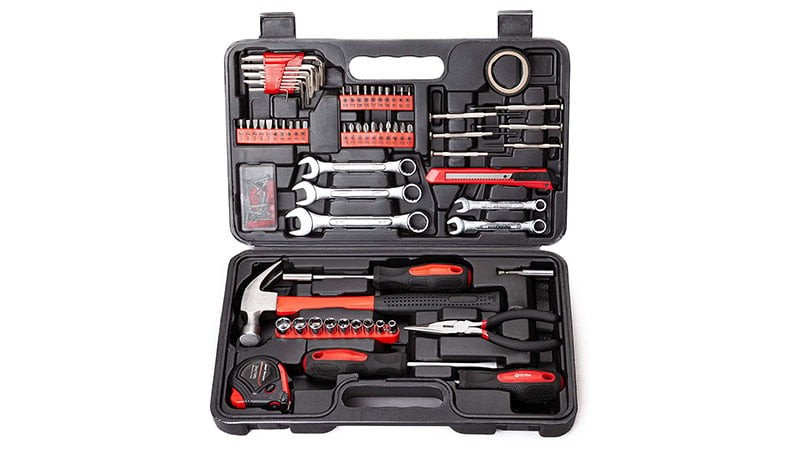 Gift Ideas for Men FAQs
What is the best gift for a man?
The best gift for a man will be something he'll use and will relate to his interests. Try to check out his favorite hobbies or pastimes and be inspired by that. It could be gaming, home technology, sports, fashion, DIY, cars, or grooming. Consider things like the latest game consoles, tool kits, a watch, new shoes, a versatile jacket, grooming kits, or home automation devices like the Echo Show 8 or Google Nest.
What to get a man that has everything?
The best thing to get a guy who has everything is either something consumable or something that you can have more than one of. Consumables can include things like fragrance, Philips Hue lightbulbs, or beard care such as oil and wax. When it comes to something that you can have multiples of, any kind of fashion is excellent, including shoes, jackets, and sunglasses. Alternatively, watches, fragrances, and pens are also excellent options.
What are good small gifts for guys?
Some good ideas for small gifts for guys include wallets, watches, pens, beard care, sunglasses, fragrance, books, home tech devices such as electronic door locks, or backpacks. These items can be less expensive as well, which is great if you're on a budget.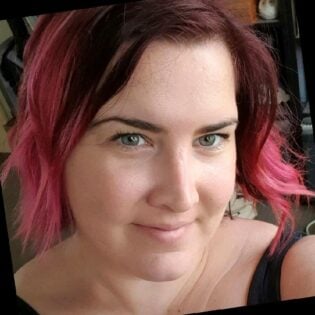 Alexandra Linde is an experienced writer holding a bachelor's degree in Journalism. She is the owner of Alexandra McKiterick Creative and has expertise in travel, fashion, fitness and lifestyle. Alex has previously written for Flightcenter, Travello, and Backpacker Deals.
SUBSCRIBE TO OUR NEWSLETTER
Subscribe to our mailing list and get interesting stuff and updates to your email inbox.