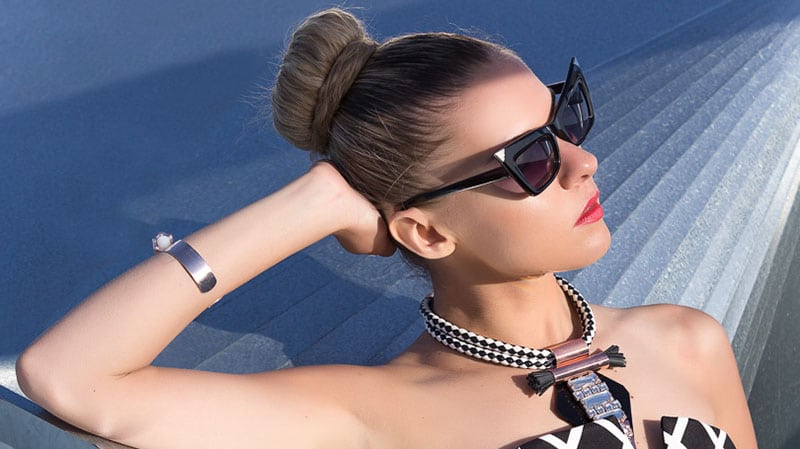 I have been stalking this gorgeous Australian label for quite a while, and it has quickly become one of my fashion addictions. Cameo's distinctive prints, structured garments, a fusion of styles and classic tailored looks are the key characteristics of this Adelaide based label. It is taking the world by storm and is conquering the hearts of top international publications, celebrities and bloggers. Kathryn Forth is the beautiful and talented young lady behind the label; her endless inspirations, vision and creativity are reflected in the latest collections that promote self-expression and individuality. Kathryn and her design assistant Siham Elmawey embrace the latest style trends and adapt to the ever-changing fashion industry. We love the latest Grand National, Faded Empire, Paintbox and Broken Flowers collections, and are excited to see more from this label.
Another great Australian designer that took my breath away with her work is Kitte Cockerell. She started her self-titled label in the 1990s and has quickly become one of Australia's favourite jewellery brands. Her geometric juxtaposition inspired designs are a great stand out piece for every wardrobe. Kitte recently launched an online store and is selling in many boutiques throughout Australia, including one of our favourite stores – To The Max.
In this style feature, I paired the Cameo Reflection Bustier and Cameo Vowels Skirt with Kitte Accoutrement Necklace, Kitte Accoutrement Chasing Clouds Cuff and Alias Mae Celest heels.
Photography: Colin Gold
Styling and Model: Dasha Gold
SUBSCRIBE TO OUR NEWSLETTER
Subscribe to our mailing list and get interesting stuff and updates to your email inbox.