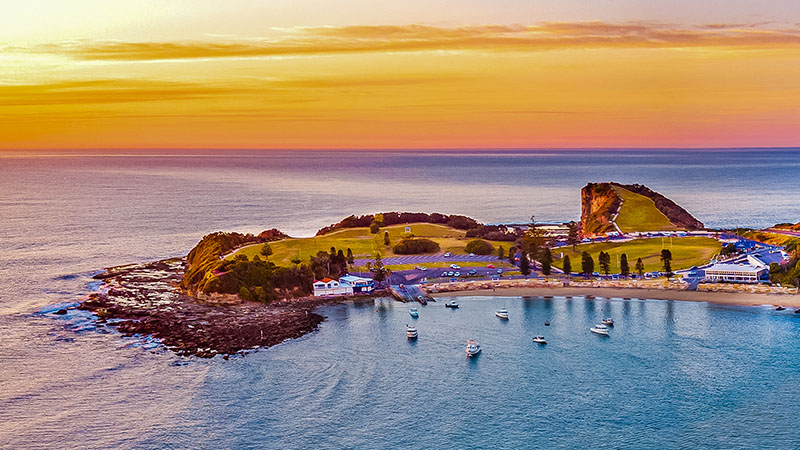 Terrigal, on New South Wales' Central Coast, is an idyllic seaside town. It boasts a classic beachside vibe, complete with cafe culture, tranquil waters, stunning nature, and epic lookouts. Stay here for incredible swimming, surfing, fishing, and watersports. The surrounding area is just as charming. From rugged national parks with scenic hiking trails to remarkable beaches and fascinating animal interactions, there's something to entertain and delight everyone. Located just over an hour's drive from Sydney, this is the perfect base for which to launch your amazing Central Coast itinerary.
1. Visit Terrigal Beach
Grab your towel and swimsuit and head down to Terrigal Beach for a day in the sunshine. This is one of the most well-known beaches on the Central Coast, thanks to its picturesque scenery and excellent facilities. You'll find lifesavers patrolling the beach from October through to April, meaning you can safely swim between the flags. The water is generally calm in this protected bay, so it's a great spot for the whole family. At the southern end, there's an ocean rock pool, a protected harbor, and a boat ramp. This end is known as Terrigal Haven, and you'll also find grassy picnic spots, barbecues, and parking. Finally, the township is just a short stroll back across the road. Grab a bite to eat at one of the local cafes, enjoy a drink at a bar, or fit in a spot of retail therapy.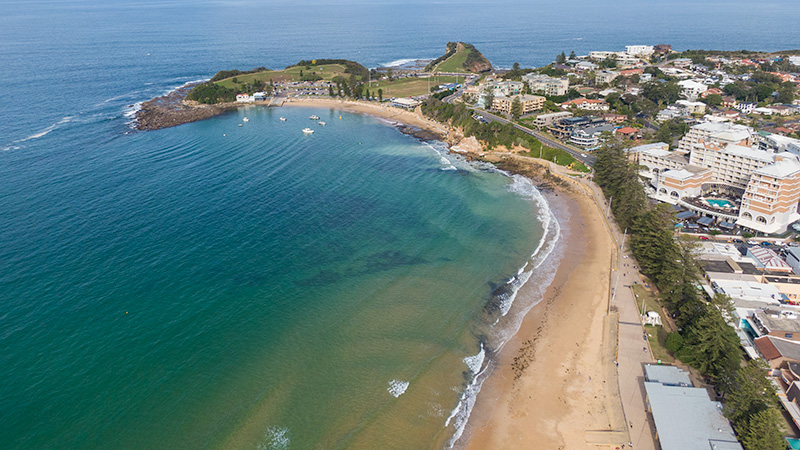 2. Walk the Skillion
Get your legs pumping as you take a walk to the top of the Skillion. This landmark headland sits at the Southern end of Terrigal Beach. At the top, you'll discover a lookout, which has spectacular views up and down the coastline The walk itself is relatively easy — there's a paved path with stairs from the parking lot that ascends the grassy slope to the top.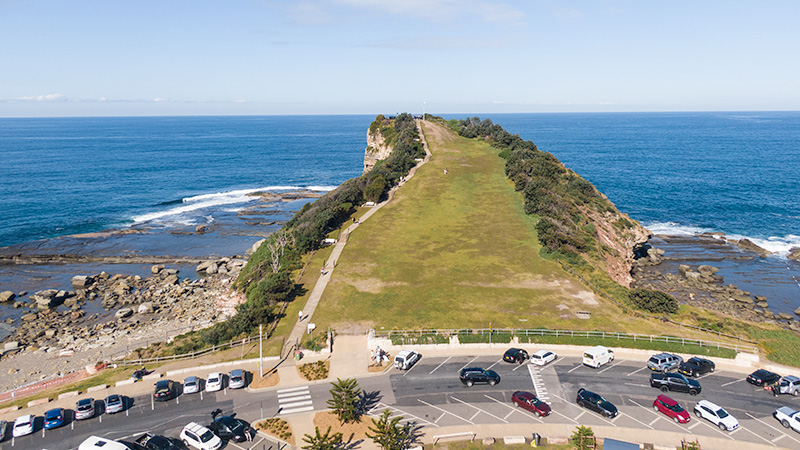 3. Bouddi Coastal Walk
The Bouddi Coastal Walk, in the Bouddi National Park, is one of the most spectacular trails on the Central Coast. Make sure to pack your walking shoes, sunscreen, water, towel, swimmers, and a camera for capturing all the scenic beauty. It's an eight-kilometer, grade three walk, that requires a basic fitness level. Allow yourself four hours to complete the one-way trip. The trail traverses coastal cliffs, stunning bushland, and beautiful bays between Putty and Macmasters beaches. Along the way, there are plenty of lookout spots to take in the scenery, and maybe even see migrating whales. Enjoy a refreshing dip at Bullimah Beach, Maitland Bay, or at Little Beach. Make sure to stop at the uniquely beautiful tessellated pavement, the PS Maitland wreck, and Gerrin Point Lookout. These are some of the most iconic sights along the route.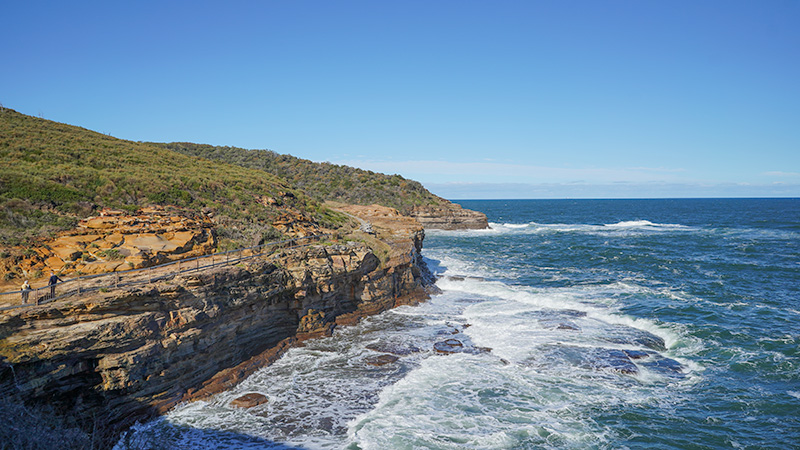 4. Have Dinner at The Cowrie, a Multi-Award-Winning Seafood Restaurant
If you're a seafood lover, get your tastebuds ready for the delight that is The Cowrie. This fine-dining restaurant has won countless awards over the years. This includes being on the list as Best Regional Seafood Restaurant at the New South Wales R&C Awards, The Sydney Morning Herald Good Food Guide, and the Gourmet Traveler Australia Wine List of the Year Awards. Not only is the food amazing, but the views over the township are also breathtaking. Expect to find delicious dishes on the menu. Try seared scallops, seafood pie, and crab cakes. Meanwhile, for non-seafood fans, try the confit chicken, roast duck, or burnt butter tortellini. Plus, the wine list is set to delight, with favorites from around Australia and internationally.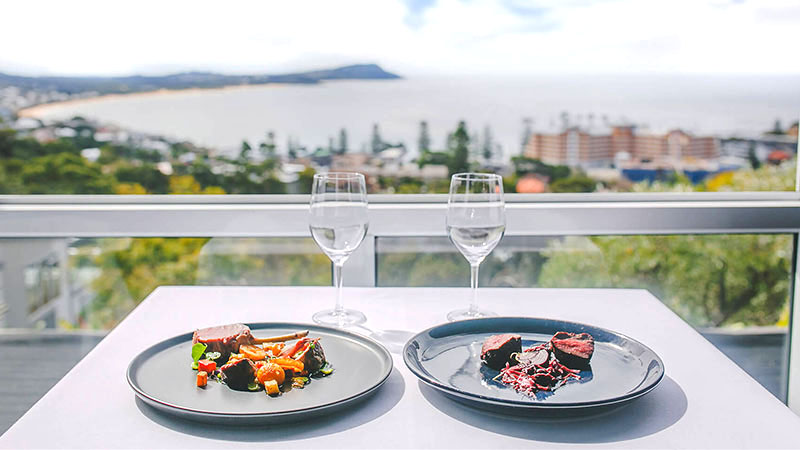 5. Take a Stroll along Foresters Beach
Feel the sand between your toes as you wander along Foresters Beach. This mostly suburban strip of beach is a tranquil getaway, just north of Terrigal. There's a small area for parking, and tracks through the bush down to the ocean. While the beach isn't patrolled, it's still a popular destination of local surfers keen to catch a quiet break. Just north of the beach is the Wyrrabalong Lookout, part of the Wyrrabalong National Park.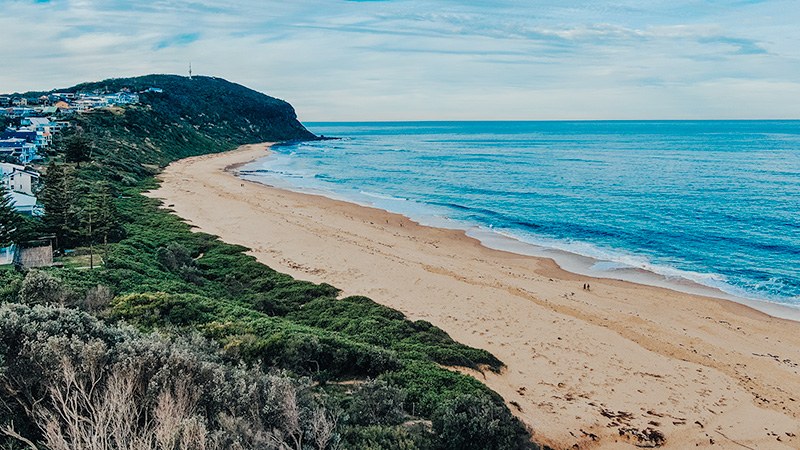 6. Visit Australian Reptile Park
Located in North Gosford, The Australian Reptile Park was established over 70 years ago, in 1948. It's a hands-on zoo complete with animal interaction, educational presentations, and wildlife shows. Discover the park's reptile collection at the Lost World of Reptiles, entering through the gaping jaws of a model crocodile. For the brave, Spider World gives you a peek into the world of arachnids. Then, see Elvis, Australia's crankiest crocodile, as well as the Nocturnal House, to spot night-time creatures. There are more than just reptiles at the park. You can also visit furry friends, including kangaroos, wallabies, koalas, Tasmanian devils, platypus, quolls, echidna, and quokkas. Some of the stars of the show other than Elvis include Hugo, a Galapagos Tortoise, Hope the Wombat, and Fred and Adina, who are dingos. Finally, the park is also home to a world-leading snake and spider venom milking program.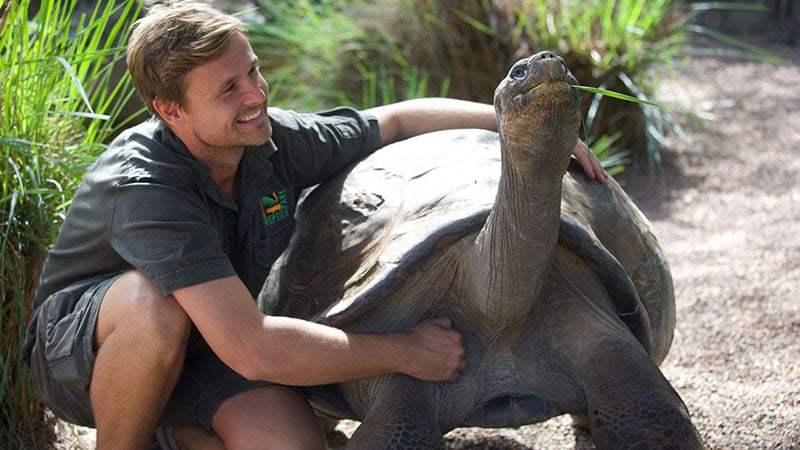 7. Enjoy Water Activities at Avoca Lake
Avoca Lake is a large coastal lagoon, set just back from Avoca Beach. Head to Aquafun to enjoy an array of water-based activities. You can hire a kayak, pedal boat, stand-up paddleboard (SUP), or even a giant SUP. If you're a newbie to paddleboarding, they also offer lessons, so you start your adventure right. There are extensive wetlands and mangroves to explore, and the calm, sheltered water is perfect for all ages. Pack a picnic blanket and some lunch, and lounge in the shade of the massive fig trees after your aqua adventure. You can also take the short walk into the heart of the town for a bite to eat or head to the beach to relax.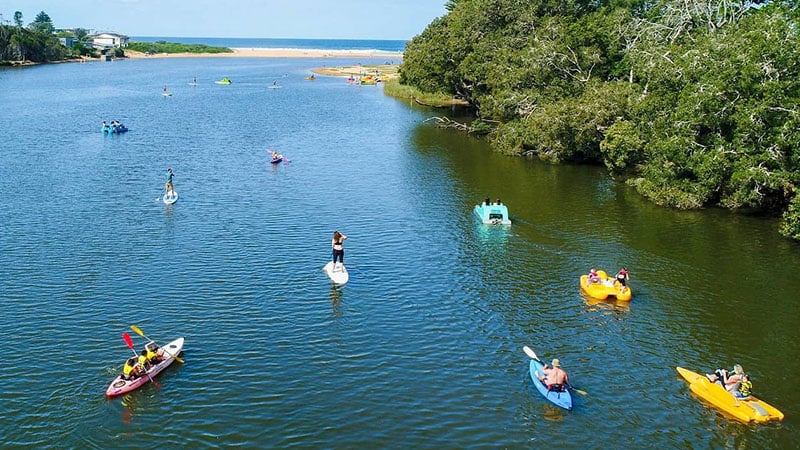 8. Watch the Surfers at Macmasters Beach
Macmasters Beach is a hidden treasure. Its located just a fifteen-minute drive to the south of Terrigal. Pick a spot on the sand to sit back and watch the surfers cut up the waves. There's a sand break, which is great for learners. Then, there's also a right-hand point break that suits intermediate and advanced board riders. Join in on a lesson with a surf school, or take a cooling dip in the water. The beach is patrolled during the summer months, so you can safely swim between the flags. To the southern end of the beach, there's an ocean pool that is perfect for kids and protected swimming. Finally, brave the early hour and treat yourself to watching a sunrise from this beach — the colors are truly breathtaking.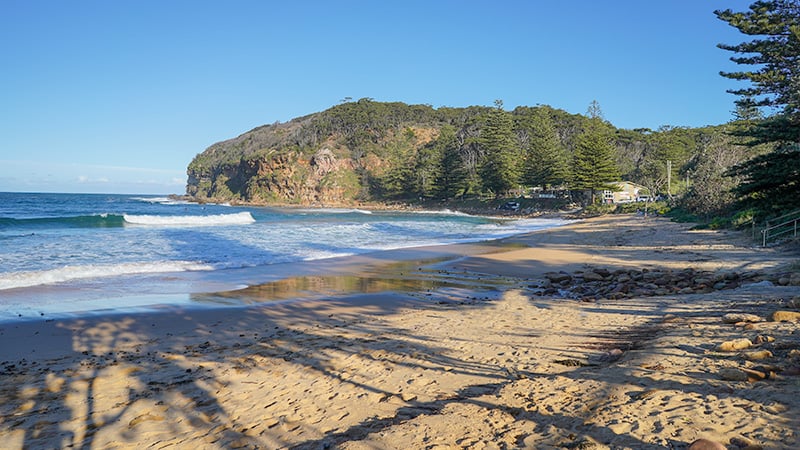 9. Breakfast with Alpacas
Join in an unexpectedly different encounter and have breakfast with alpacas. This experience takes you to Sean and Sharon's farm, Iris Lodge, in Jilliby. First up, you'll meet Billy, a guard alpaca who loves bananas, as well as his best friend Ellie, a wiltipoll sheep. Next, you'll come across Coby and Andy, two of the farm's horses, then Benny, who's part of a larger herd of wiltipoll sheep. You'll get to feed them and learn about what makes them so different. Finally, it's alpaca time! They enjoy carrots and a special mix for breakfast, and while you're feeding them, you'll get to see their personalities. Once their full, it's time for you to have breakfast as you watch over these tall fluffballs. Remember to bring some bananas and your camera to catch the alpacas in all their cute glory.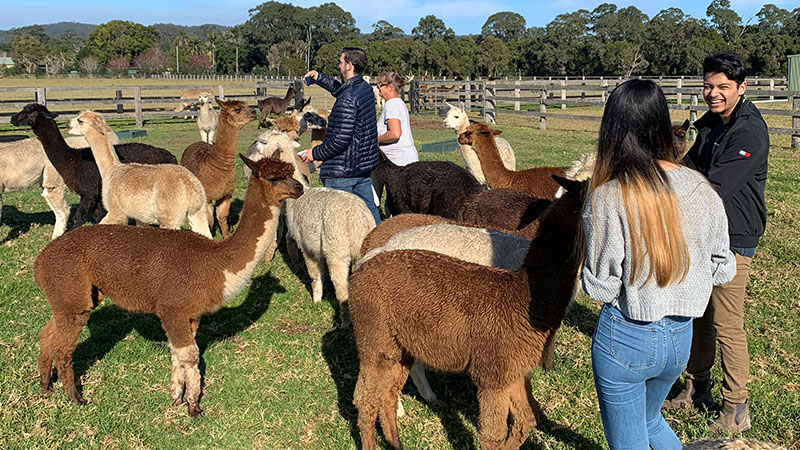 10. Little Beach
If you really want to immerse yourself in nature, book a few nights at the Little Beach campground. It's located in Bouddi National Park and feels delightfully remote. The facilities are basic but include a bio-toilet, bins, picnic table, and barbecue. Plus, the beach is just a short walk down the track and also forms part of the Bouddi Coastal Walk. As such, you don't have to camp; you can just visit for the day. Little Beach is popular with surfers, with decent waves off the point. You can also do beach or rock fishing while you're here, and there are plenty of rock pools that little ones will love exploring.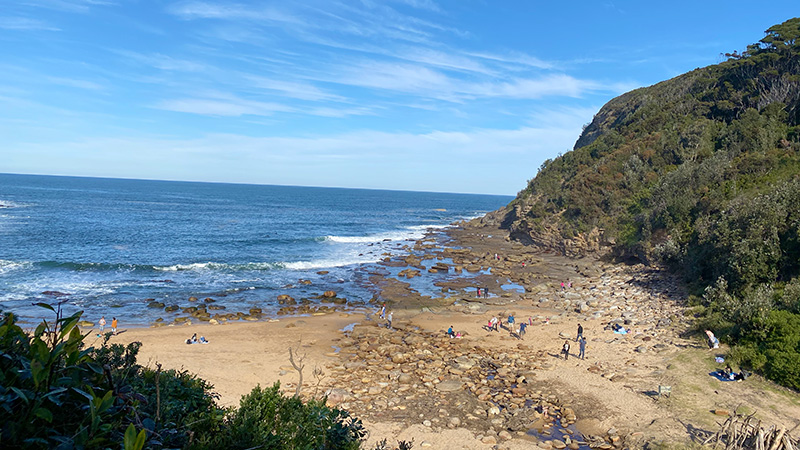 11. Walk the Wyrrabalong Coastal Walk
The Coastal Walk is one of three tracks in the Wyrrabalong National Park. You'll enjoy beautiful wildflowers, scenic views, and whale watching during the migration season. It's a grade three track that takes just under two hours one-way. The best place to start is the Bateau Bay Beach picnic area, and head along the cliffs. Crackneck Lookout is about halfway along the track and makes the perfect resting point. There's plenty of space and grassy spots to have a seat, rest your legs, and admire the views. Then, further along, is the Wyrrabalong Lookout. If you don't want to loop back, the track ends at Forresters Beach. Of course, you can also do the walk in the opposite direction. It's a rewarding way to see the rugged, natural beauty of this region.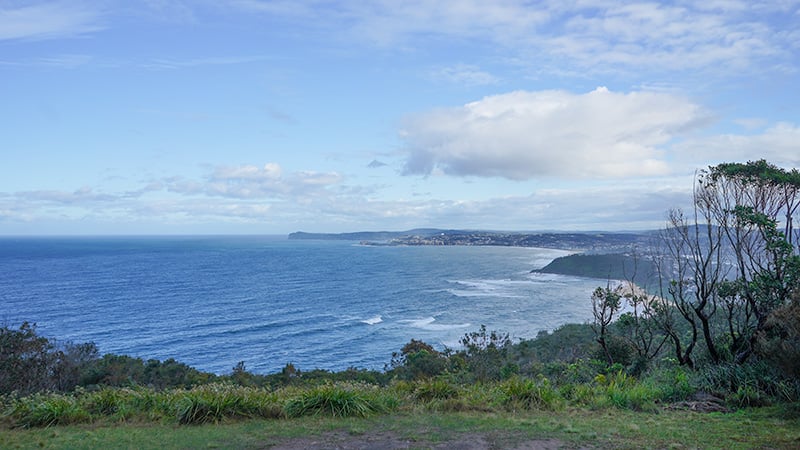 12. Terrigal Beach Markets
Breathe in the fresh sea air as you wander around the Terrigal Beach Markets on the first Saturday of each month. The markets are easy to find; they're across from The Esplanade, right next to the War Memorial. Join in a vibrant and friendly atmosphere and explore the stalls selling homewares, fashion, jewelry, and even dessert. Once you've had your fill of local crafts, you can either take a dip at the beach or cross the road back into town for a cheeky beverage at one of the many local bars.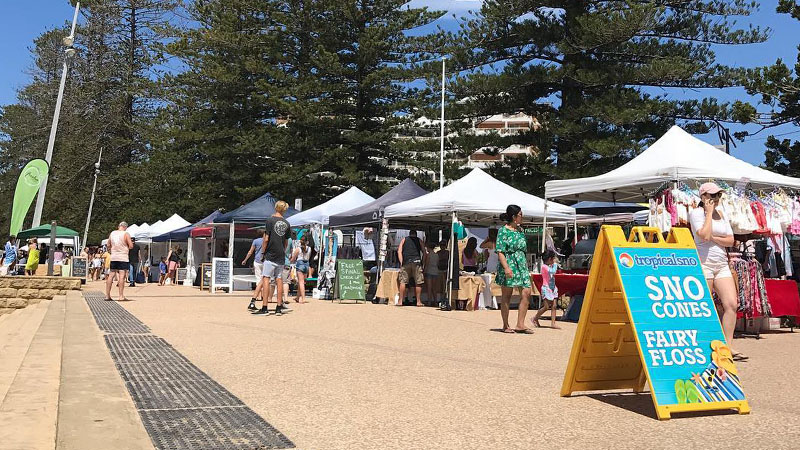 13. Visit Bateau Bay
Nature lovers will appreciate a visit to Bateau Bay. It's an excellent location for swimming, snorkeling, bushwalking, whale-watching, fishing, and for the adventurous — hang-gliding. The Bateau Bay Beach is located in Wyrrabalong National Park, nestled between two headlands. From here, you can take the Wyrrabalong Coastal Walk to discover more of the stunning scenery. Alternatively, try your luck with a spot of fishing from the beach or rock platforms. If you're an avid birdwatcher, pack your binoculars as you might be lucky enough to spot sea eagles, kestrels, and pelicans. The town itself is charming. Enjoy browsing the boutiques and cafes in the square, hit a hole-in-one at the Shelly Beach Golf Club, or get a strike at the ten pin bowling alley.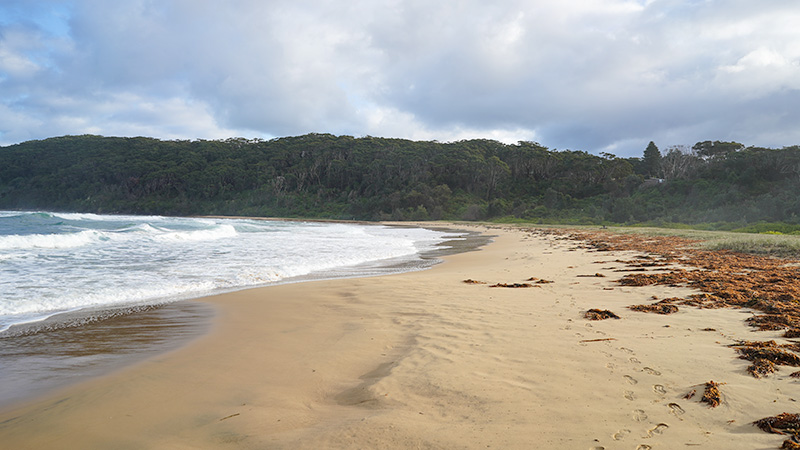 14. Distillery Botanica
If you fancy a tipple, make sure to add Distillery Botanica to your itinerary. This award-winning distillery, owned by horticulturalist Philip Moore, is located in Erina. The liquors on offer include Moores' Gin, Distillery Botanica spirits, and Mr. Black coffee liqueurs — all of which you can sample when you visit. The onsite bar is a great spot for brunch or lunch, where you can sit in among the trees and flowers, or in the leafy courtyard. Enjoy freshly roasted coffee, garden-inspired dishes, and Mr. Goaty gelato. Digest it all with a wander around the three acres of tranquil gardens.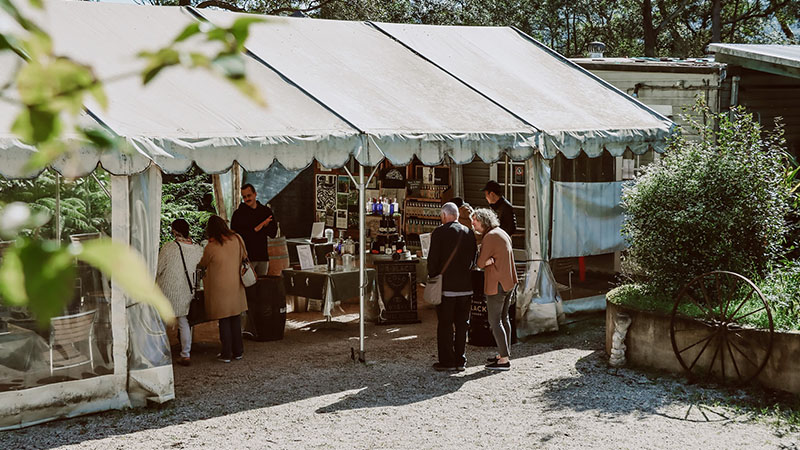 15. Central Coast Marine Discovery Centre
Take the kids on a journey under the sea at the Central Coast Marine Discovery Centre. The goal of the center is to encourage education, understanding, and appreciation of the catchments and ocean around the Central Coast community. Children can enjoy a range of activities such as puzzles, painting, using microscopes, and even becoming Junior Marine Scientists. While there's a lot of fun for the little ones, older kids and adults will still enjoy the displays and informative interpretation. There's also a half-day Wings, Whales, and Wildflowers Experience, which takes participants out and about to learn more about flora and fauna of the region. This five-hour experience runs from April to September and includes a walk, expert talk, and lunch.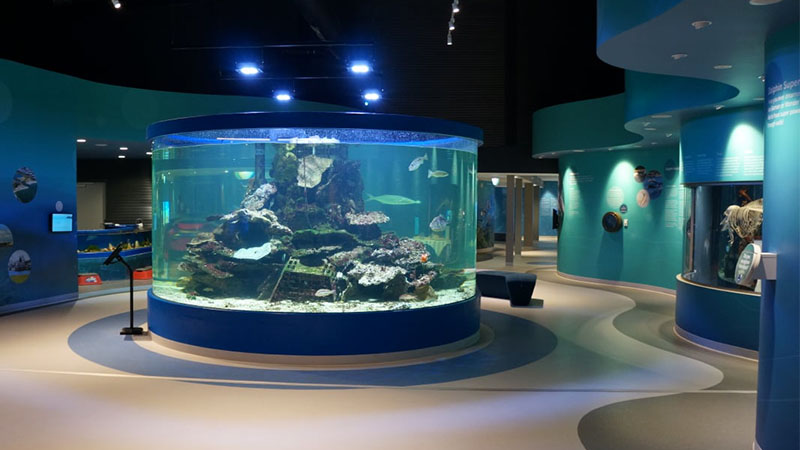 16. Captain Cook Lookout
The Captain Cook Lookout is perched atop Tudibaring Head, to the east of Copacabana, just 12 kilometers from Terrigal. From here, you can enjoy panoramic views over Copacabana Beach and north to Avoca and Terrigal. Driving is the easiest way to get there. There's a small parking lot located off Del Monte Place, and then it's a short walk up the paved path to the top. Make sure to pack your camera and your binoculars during whale season, as it's an ideal vantage point for spotting these magnificent creatures.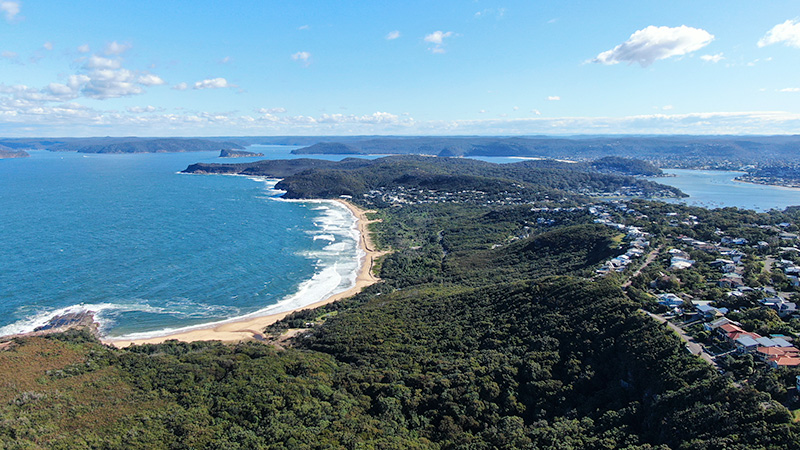 17. Block 'n Tackle Brewery
Vacationing can make you thirsty. Luckily, Block' 'n Tackle Brewery has a relaxed taproom at Kincumber, just a 10-minute drive from Terrigal. You can catch up with friends over a glass or sample a few of their beers with a tasting paddle. It's a working brewery so you can see all the action happening, and have a chat with head brewer Paul. You can even book ahead for a guided tour if you want to get an in-depth look at the process. The beers are small-batch to ensure freshness, and the taps will change from season to season. When it's time to head home, you can pick up a six-pack to go.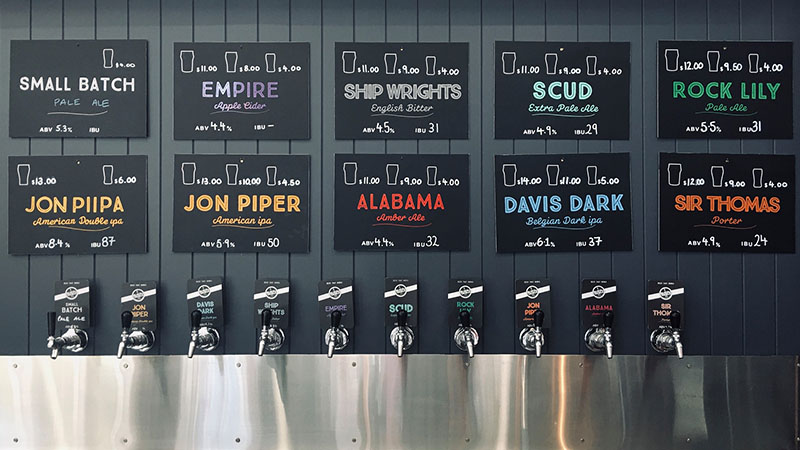 18. Spend a Day at Killcare Marina
Killcare Marina is a great place to hire a boat and spend a day on the water. Pack a picnic, or bring along some sausages and spend a day on a barbecue pontoon boat. They're easy to drive, and the calm waters make it simple to navigate. You can also hire fishing equipment and try your luck throwing in a line. Best of all, you don't need a boat license, just some common sense. If boating isn't your thing, go with people-powered movement and hire a kayak or SUP instead. Killcare is also the best access point for the Allen Strom Lookout, in the Bouddi National Park. Park at the Wards Hill Carpark and take the Rocky Point Trail up to the fenced lookout, where you'll be reward with views over Hardys Bay.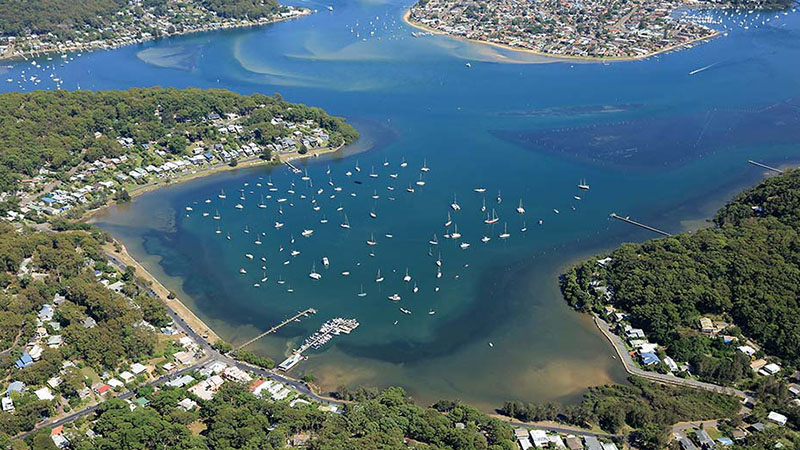 19. Feed the Pelicans at The Entrance
The Entrance sits between Tuggerah Lake and the Pacific Ocean. It's here that you'll find the famous Pelican Feeding. Each day at 3:30 pm, dozens of pelicans turn up at the plaza for a delicious fish feast. These animals are Australia's largest water birds, with wingspans up to 2.8 meters. It's quite a spectacle to see and very popular with kids and adults alike. This ritual also allows wildlife volunteers to keep an eye on the health of the wildlife and help any injured birds.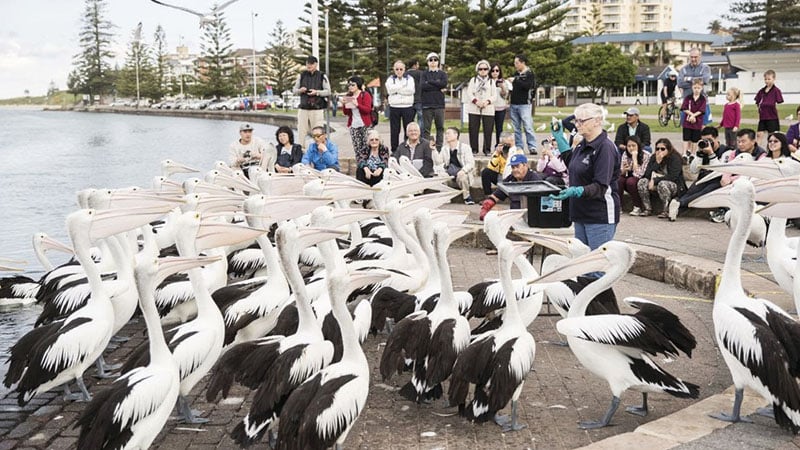 20. Go Shopping at Erina Fair
Enjoy a spot of shopping at Erina Fair, the largest shopping center on the Central Coast. There are department retailers like Myer and Kmart, plus grocery stores to stock up on essentials. Plus, you can spend time exploring the other 300 specialty shops. Grab yourself some bath bombs from Lush, a new outfit from Decuba, or indulge in a massage at Flow In Natural Massage. Once you've shopped up an appetite, you'll be able to satisfy any craving at one of the many food outlets, takeaway stores, and cafes. Lastly, if the weather isn't great, or you've had enough sunshine for the day, catch a new release movie at the onsite cinema.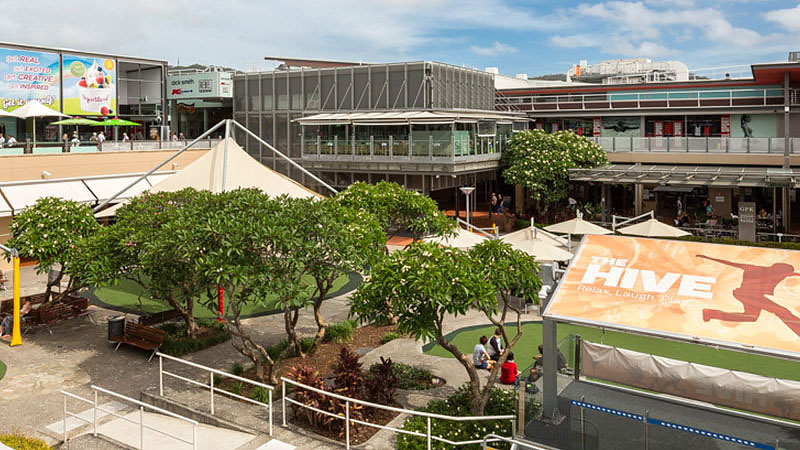 SUBSCRIBE TO OUR NEWSLETTER
Subscribe to our mailing list and get interesting stuff and updates to your email inbox.