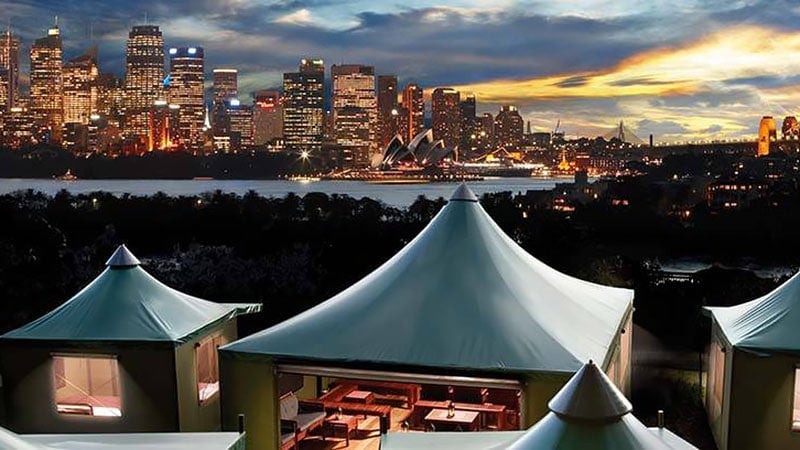 While it may be a little too cold to go swimming at Bondi, there are plenty of fun things to do in Sydney at this time of year. From pop-up ice rinks to high tea on Ferris wheels, the city is as bustling and busy in winter as it is in summer. But, before you venture out to brave the chilly weather, it's best to know where you're heading. Instead of wasting your time trying to find something to do, go straight to the action with this guide to Sydney's best events, activities, exhibitions, and festivals. You'll forget all about bathing in the summer sun when you're partaking in these cool calendar fillers.
1. Sydney Film Festival
Are you ready for 12 massive days of film, fun, talks, parties and of course all the movie snacks? Syndey film Festival kicks off in June and is bringing Sydneysiders over 120 flicks. With several of last year's titles such as Call Me by Your Name, On Body and Soul and A Fantastic Woman scoring Oscar nominations or wins, you'll certainly be wanting to take a sneak peak at this year's line up. From You Were Never Really Here starring Joaquin Phoenix, Kiwi flick, The Breaker Upperers and a hoard of other indie titles and docos, the program is packed to the brim. The State Theatre will be hosting most of the screenings, but there will also be films showing around the city in Newtown, Cremorne, Randwick and Western Sydney.
When: June 6th – June 17th
Website: www.sff.org.au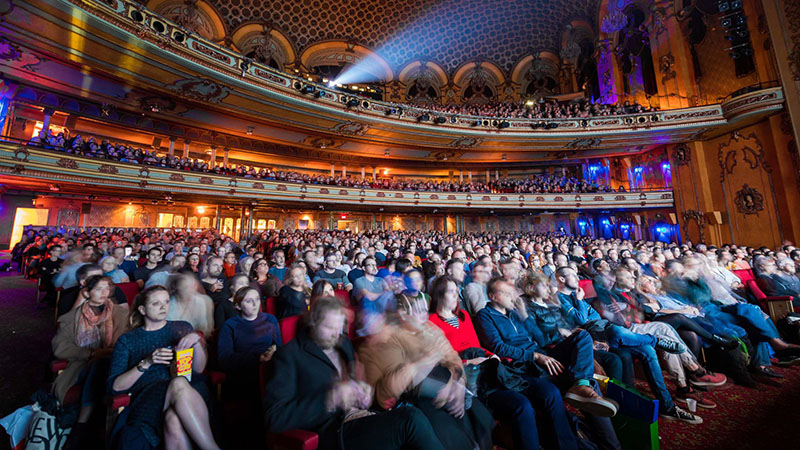 2. Good Food & Wine Show
The Good Food and Wine show are back again, and you can spend a weekend immersed in all of the booze and yummy goodness the city has to offer. This years event will bring back some old favourites and provide an exciting line-up of features to discover, taste, share and enjoy. There will be lunches with notable chefs such as Maggie Beer, Manu and Clarissa Feidel, Miguel Maestre, Matt Morgan as well as other fun and educational events. From vegan pizza masterclasses to boozy brunches and more, you will want to add this event to your calendar.
When: June 22nd – June 24th
Website: www.goodfoodshow.com.au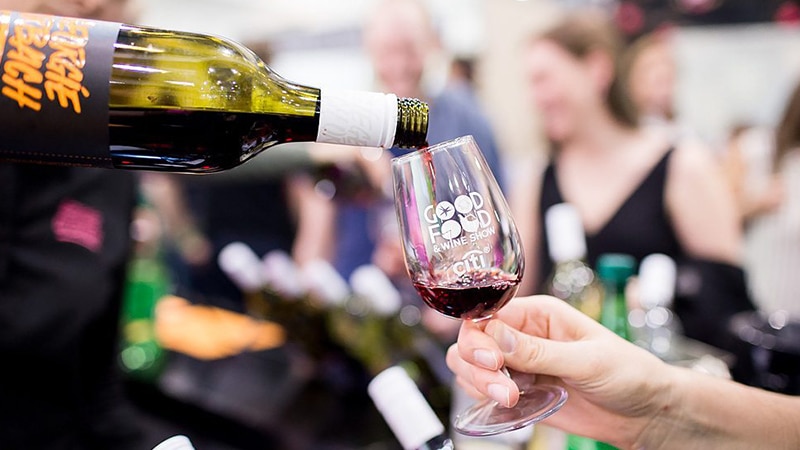 3. Vivid Sydney

 
The world's largest festival of lights, music and ideas is returning to Sydney for its 10th year in a row. Last year Vivid Sydney drew over 2.33 million visitors to the city for its massive list of events including educational talks and seminars, live music and light shows, and its 10th anniversary is shaping up to be as spectacular as ever. From the Heaps Gay Queens Ball to Vivid After Hours at the Art Gallery of NSW, the Snugglepot and Cuddlepie light display and so many more, you'll definitely be wanting to get involved in Vivid Sydney this year.
When: May 25th – June 16th
Website: www.vividsydney.com

4. TedX Sydney
TedX Sydney is back again this year promising a stellar lineup of guests, talks and performances. TedX Sydney is the country's leading destination for breeding creativity, innovation and new ideas. This year's event theme is HumanKind, and all of the inspiring events and seminars will centre around it. Speakers include the likes of Anjali Jaiprakash, who works at the intersection of medicine and robotics, Training Officer at Fire & Rescue NSW,  Bronnie Mackintosh, Youtube mathematician, Eddie Woo and none other than Magda Szubanski herself as well as so many more. Melbourne musicians Kaiit and Didirri will perform alongside a list of other international and local talent.
When: June 15th
Website: www.tedxsydney.com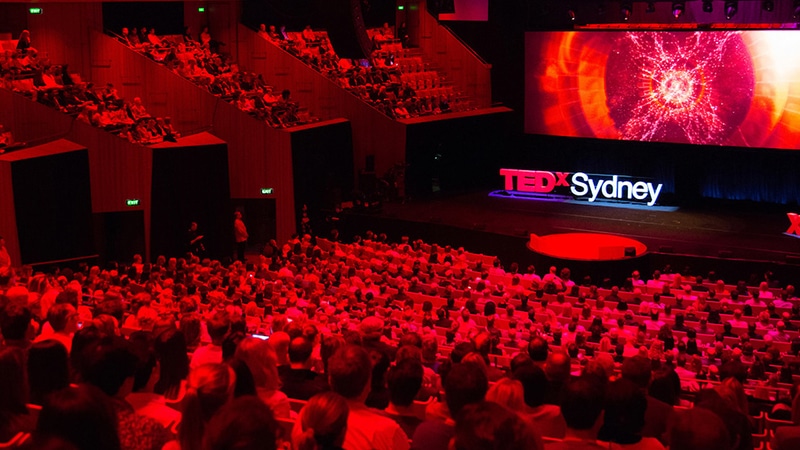 5. Roar and Snore at Taronga Zoo
Roar and snore is a long-running overnight experience offer by Taronga Zoo. It lets you bunker down after the zoo shuts its gates and stay in luxurious tents until morning. You'll get to meet all the critters such as lions, tigers, snow leopards and a sun bear as well as dine at the zoo's restaurant. The next morning you will be served a delicious brekkie before being able to feed a giraffe, pat a seal and sunbake with an echidna. From the 25th of May to the 16th of June, you can also catch Roar and Snore VIVID which will see amazing light installations on top of your furry filled experience.
When: April 30th – July 5th
Website: www.taronga.org.au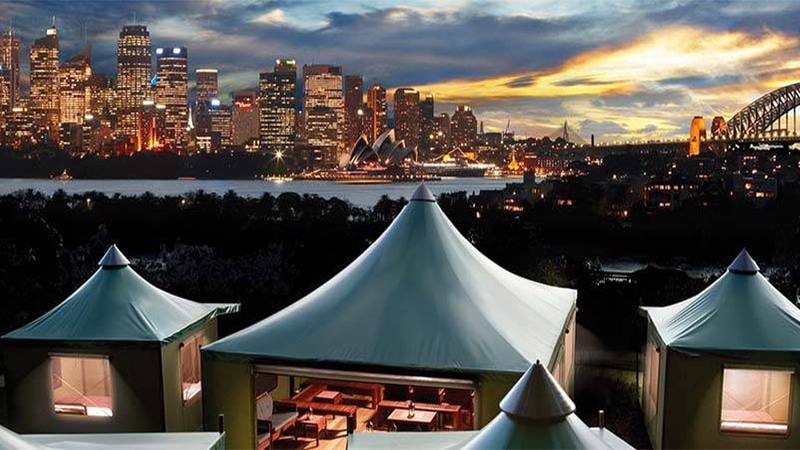 6. Sydney Tea Festival
Tea lovers rejoice because Sydney is putting on an entire tea festival just for you. The interactive event is designed to help people experience and discover speciality tea. It features dozens of stalls boasting delicious selections of loose leaf, herbal infusions and medicinal teas in varying blends. There is also a brewing lounge when you can sit and warm up with a cuppa as well as tea making workshops and talks.
When: August 19th
Website: www.sydneyteafestival.com.au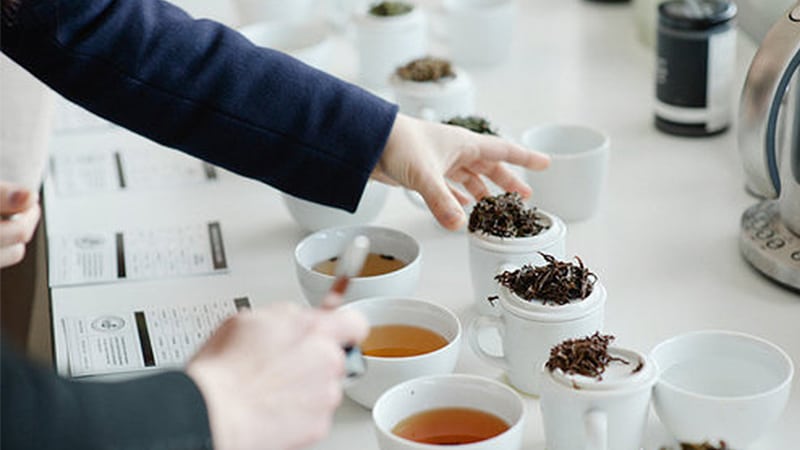 7. Sydney Dog Lovers Show
Want to spend two days surrounded by adorable dogs? The annual Sydney Dog Lovers Show is back so you can pet puppies all weekend long. As well as all the furry attractions, talks and show events, this year there will be appearances from the dreamy Dr Chris Brown as well as TV vet Dr Katrina Warren and renowned animal behaviourist Rose Horton. Along with other big names in the animal biz, they will be giving seminars about pet health, training, behaviour and lifestyle. There will also be plenty of doggie athletics from pup soccer to mini dog hurdles and dog basketball, as well as aquatic competitions in water-based leaping and retrieve.
When: August 4th – August 5th 
Website: www.dogloversshow.com.au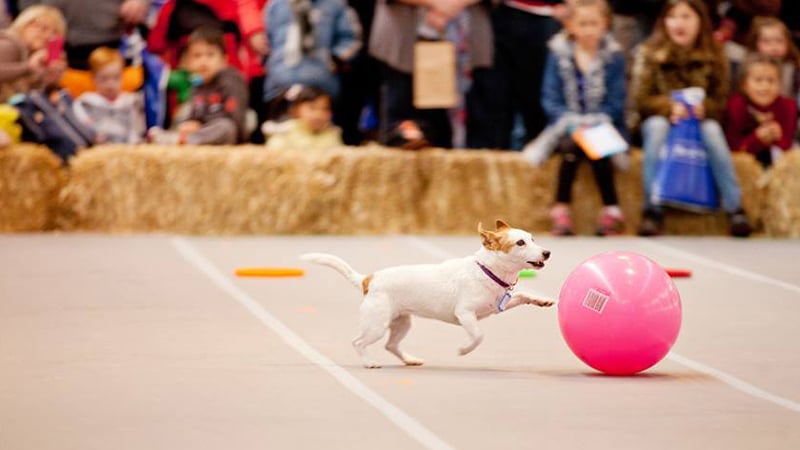 8. 9 to Thrive
The Bussiness Chicks are back for their biggest event of the year. This two-day expo is packed full of activities, talks and stalls. Boasting 40 speakers, 200 brands and attended by 10,000 guests, this is an unmissable event for anyone wanting to learn about building a brand and managing work-life balance. With past speakers such as Zoe Foster Blake, Lorna Jane Clarkson, Michelle Bridges, Kayla Itsines and so many more, this year's line up promises to be equally as epic. The full list of speakers and exhibitors is yet to be released.
When: August 10th – August 11th
Website: www.businesschicks.com
9. Ferris Wheel High Tea
The Deck in Sydney has brought back its whimsical Ferris wheel high tea, so you can snack on scones and sip prosecco while taking in the best view in town. Served on board the iconic Luna Park Ferris Wheel, this next level experience is unlike any other tea party the city has to offer. After your one hour ride, you're invited to sit back and warm up with a cuppa in the deck lounge.
When: May 5th – 22nd September
Website: www.thedecksydney.com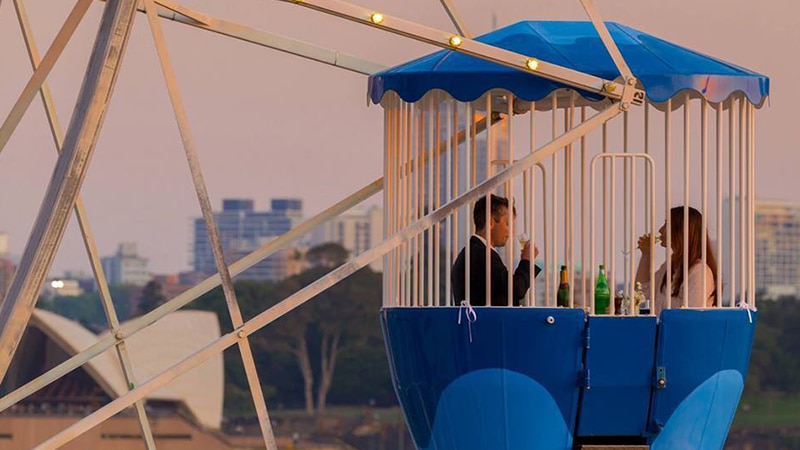 10. Sydney Tower Stair Challenge 2018
Beat the cold by climbing over 1504 Steps and 309 meters of vertical height for the annual Sydney Tower Stair Challenge. To put that in perspective, the Sydney Tower Eye is twice the height of the Harbour Bridge and four times the height of the Sydney Opera House. Since its inception five years ago, the charitable climb has raised over $760,000 for Giant Steps, which supports school children and young adults with autism. So get climbing for a great cause.
When: August 26th
Website: www.stairchallengeaustralia.com.au
11. Bondi Winter Magic Festival
Bondi beach may not seem like the most obvious place to go to warm up your winter, but the winter magic feast is back again. You can ski along the shores as the festival brings snow to sand in the form of an ice-skating rink. There will be an educational history series, as well as daily ice skating and hockey demos and lessons.
When: June 28th – July 29th
Website: www.bondiwintermagic.org.au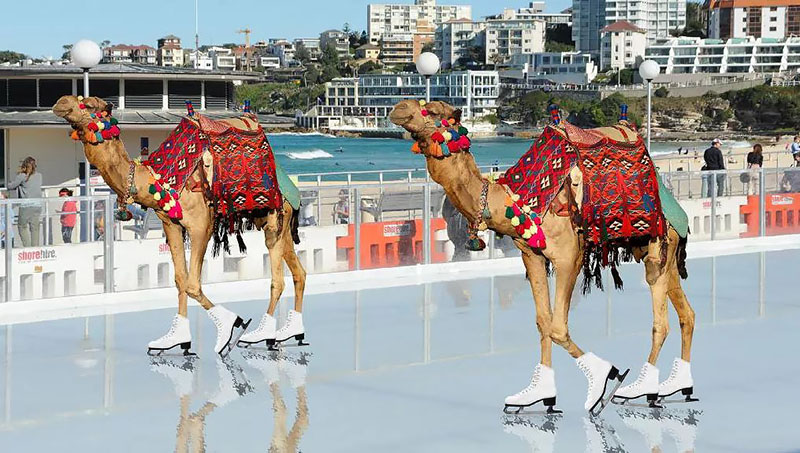 12. Sydney Harbour Sunset Cruise
Rug up and climb aboard the luxury boat Barangaroo for this relaxing winter twilight sail. Enjoy the most spectacular views of the city as well as the magnificent sunset over the harbour bridge. You can jump on at either Circular Quay or Cockle Bay and spend 45 minutes exploring the iconic gems of Sydney. A crew member will act as your personalised tour guide.
When: June 5th – December 17th 
Website: www.fantasea.com.au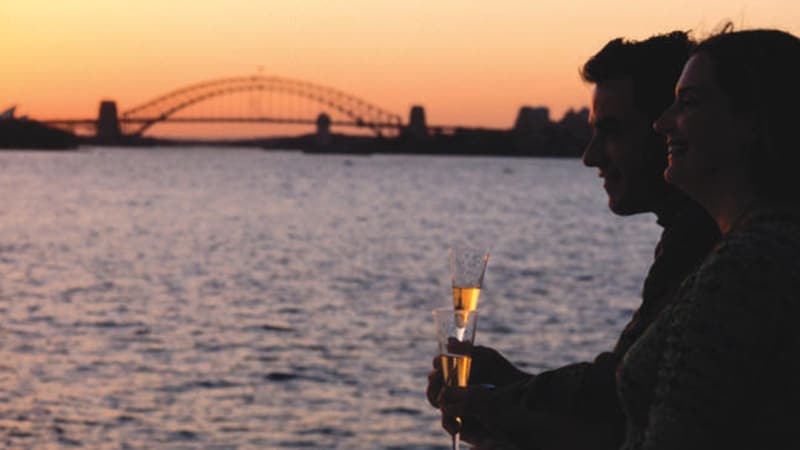 13. Hunter Valley Food and Wine Festival
If you're a fan of drinking wine and tasting the delicious international cuisine, you'll want to add Hunter Valley Food and Wine Festival to your to-do list this winter. It spans two months and plays host to over 40 events showcasing the region's best eats and drinks. From booze, food, film bonfires, masterclasses and tastings galore this decedent festival is a foodies dream. Come for a day or book one of the accommodation packages and spent the night tucked away in a cosy cabin with a private chef and a buffet breakfast. You'll want to book far in advance to make sure you don't miss out on any of the boozy food-filled fun.
When: June 4th – June 30th
Website: www.winecountry.com.au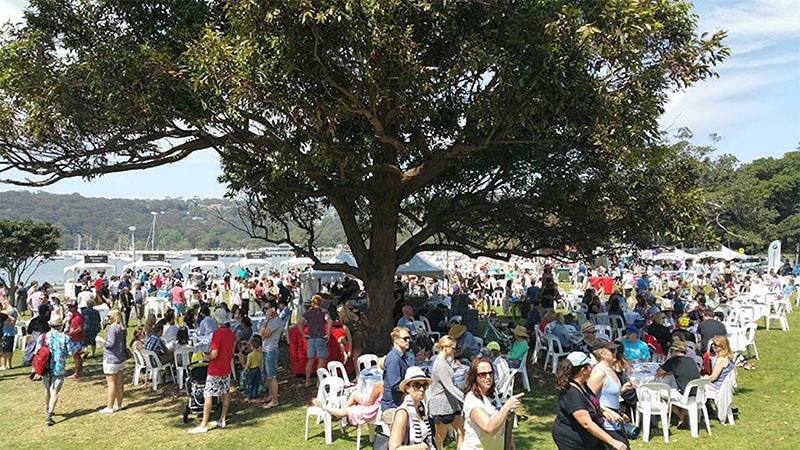 14. Bondi Feast
Bondi Feast is back for ten epic nights of the best home-grown theatre, comedy, cabaret, circus and food. Head down iconic Bondi Pavilion to check out comedy sketch Something Denim, Musical acts like Misery Loves Cabaret and left of center shows such as Seen & Heard and Sorry Mum. For the first time, Bondi Feast will showcase its brand new Festival Garden with a Parlour Tent, alongside boutique installation artworks and a pop-up kitchen from MasterChef's Callan Smith.
When: July 17th – July 28th
Website: www.bondifeast.com.au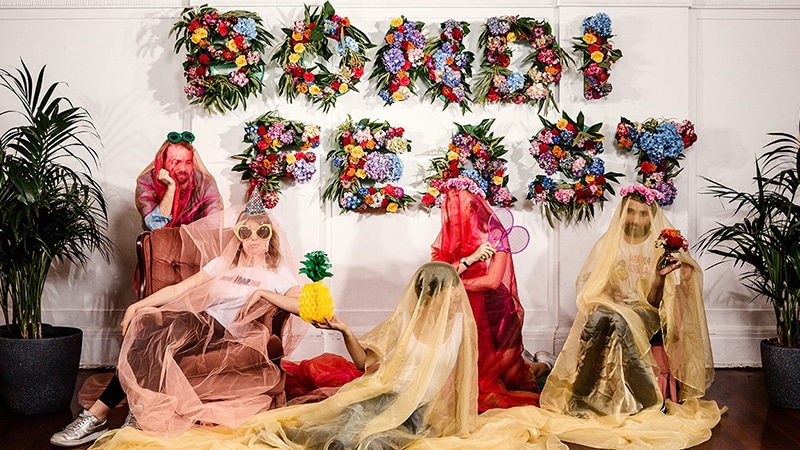 15. The Trailblazers
This forward-thinking lighting display celebrates 100 years of women and the Parliment, honouring all those who have paved the way for the next generation of women in politics. There will be innovative women featured, and the suffragette green and purple have been used to illuminate the building after dark.
When:  May 30th – June 17th
Website: www.whatson.cityofsydney.nsw.gov.au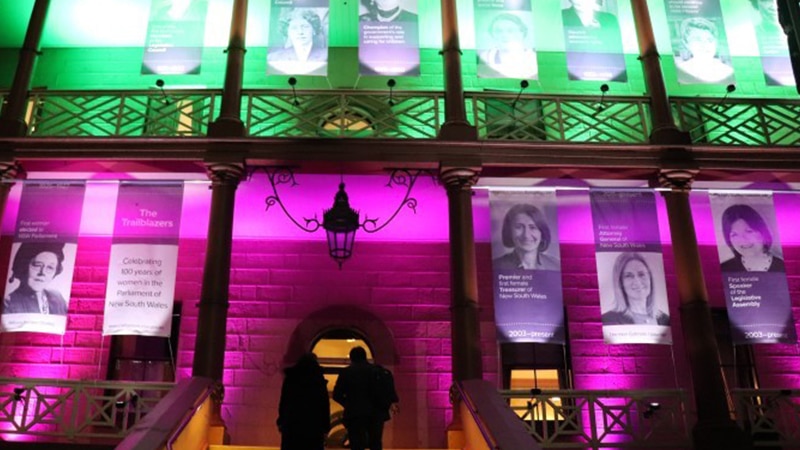 SUBSCRIBE TO OUR NEWSLETTER
Subscribe to our mailing list and get interesting stuff and updates to your email inbox.