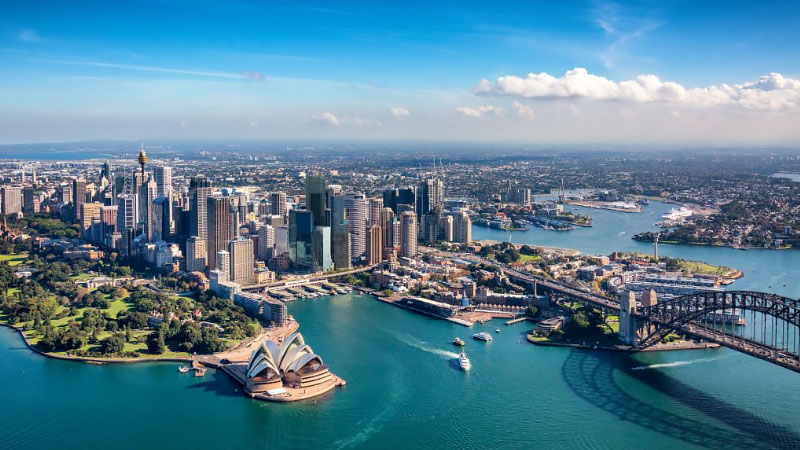 It's time to gather your best group of friends and create a bucket list of things to do together this summer. Sydney is packed full of fun activities and exciting events that are perfect for everyone to enjoy. Ranging from markets, music festivals, yacht races to carols, there is a wide variety of entertainment options that are set to boost your summer fun.
1. Sydfest 2020
Sydfest is returning for their annual summer celebrations in 2020. Kickstart your year with a selection of arts and cultural performances across Sydney. Immerse yourself in the atmosphere of talent, entertainment, and comedy with family or friends. Every show highlights talent from all over the world, so you can expect to be 'wowed' with each performance.
When: 8th January – 26th January 2020
Time: Day and night shows
Where: Various locations across Sydney
Cost: Some shows are free, others vary in price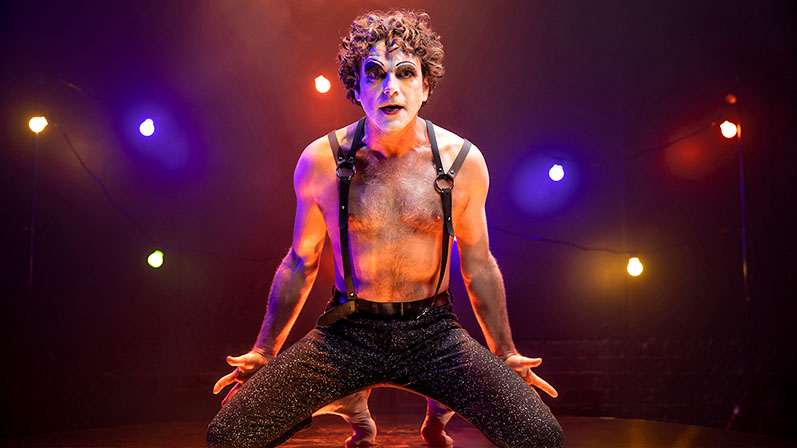 2. Mardi Gras Festival
The annual Sydney Gay and Lesbian Mardi Gras Festival is taking the spotlight this summer. There will be plenty of fabulous events, shows, activities, and exciting things to see and do across the heart of the CBD. Celebrate the magic of this festival with your loved ones while enjoying a pool party or the main parade. Your eyes will be bedazzled with all of the colors and fancy outfits.
When: 14th February – 1st March 2020
Time: Various showtimes
Where: Various locations across Sydney
Cost: There is a mixture of free and priced events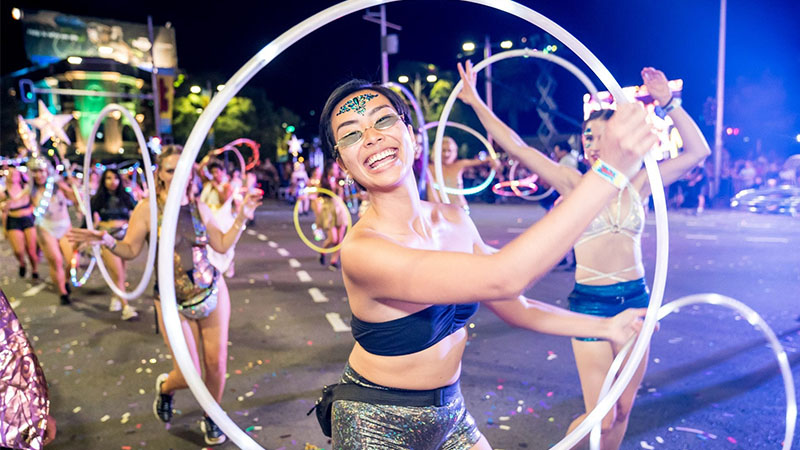 3. Cirque Stratosphere
If you've ever imagined yourself traveling to outer space, then the Cirque Stratosphere acrobatic show might make that a reality. This circus show aims to bring spectacular performances from Olympic-level acrobats who will perform all different types of unimaginable stunts. Prepare to be mind-blown on a whole new level at this exciting event.
When: 24th December – 29th December 2019
Time: Various times in morning, afternoon and evening
Where: Concert Hall, Sydney Opera House
Cost: From $59 + $8.50 Booking Fee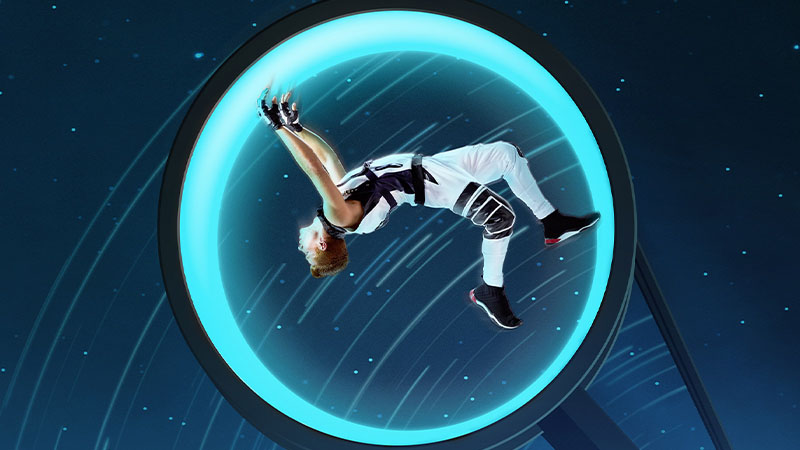 4. Moonlight Cinema
Spend an evening with your significant other, or have a girl's night out under the stars. Watch a newly-released film or a classic throwback amongst nature and friendly faces. The Moonlight Cinema offers a unique movie experience but comes with all of the same great qualities as a regular cinema – including popcorn, snacks, and ice cream. It's the perfect way to spend a warm evening in Sydney this summer.
When: 28th November 2019 – 29th March 2020
Time: Movies begin at sunset
Where: Belvedere Amphitheatre, Centennial Park
Cost: $20 for General Admission, however, there are discounted and package prices available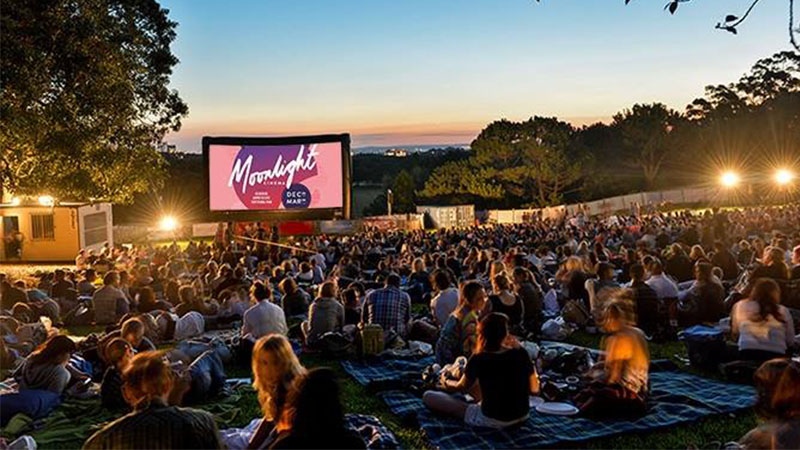 5. Sylvia Presented by The Australian Ballet
The Australian Ballet is bringing Sylvia to Sydney this summer. It is the tale of a heroine who finds herself caught up in three intertwining love stories, but realizes she can rescue herself. Experience a performance full of incredible choreography and witness the lead ballerinas sword-fighting. A story inspired by superheroines and the passion and humor of Greek myth, this show will be one not to miss!
When: 8th – 23rd November 2019
Time: Various showtimes
Where: Joan Sutherland Theatre, Sydney Opera House
Cost: Tickets from $45 + $8.50 booking fee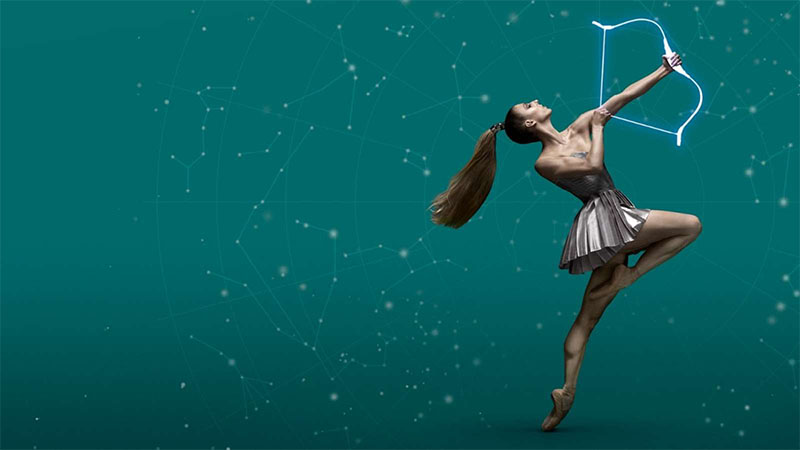 6. Billy Elliot
Experience a highly-rated musical this summer and be entertained throughout the entire Billy Elliot The Musical show. This extraordinary theatrical performance captivates the audience by showcasing Billy's journey from the boxing ring to ballet classes. This show is worth checking out if you're after an enticing and entertaining performance.
When: 20th November – 15th December 2019
Time: Various showtimes
Where: Sydney Lyric Theatre Box Office
Cost: Tickets from $65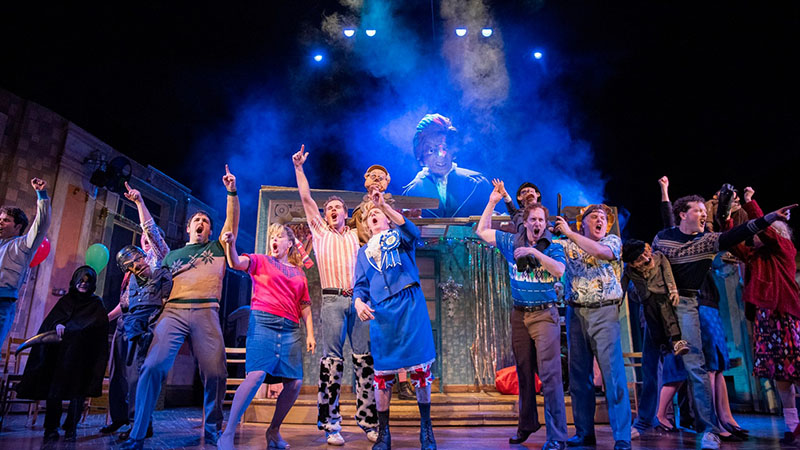 7. The Makers Nest Market
Spend a beautiful summer's day surrounded by a great atmosphere, local produce, and cute crafted goods. The Makers Nest Market is Sydney's biannual event that supports everything locally made. It is the perfect event to find yourself some hand-crafted essentials or simple home decorations. Treat yourself to freshly grown fruits and berries, and enjoy the relaxed atmosphere.
When: 15th December 2019. It only happens twice a year!
Time: 10am – 4pm
Where: Community Hall, Tramsheds Sydney
Cost: $2 entry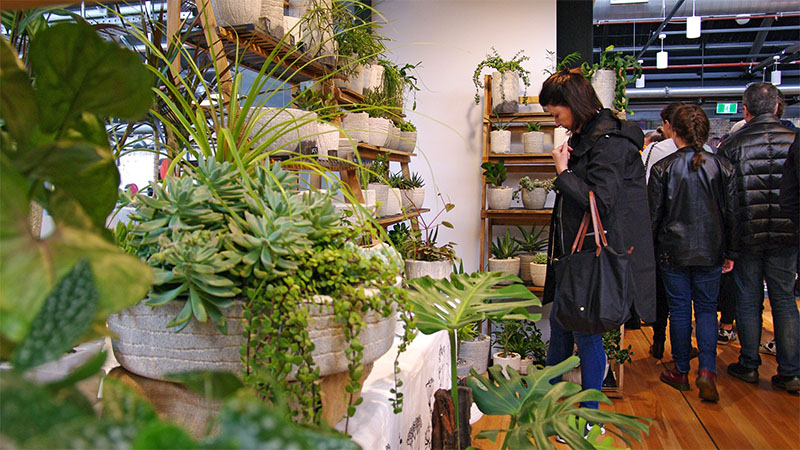 8. Flickerfest International Short Film Festival
Sydney's International Short Film Festival Flickerfest will be taking place in January 2020. Showcasing both Australia's and the world's best short films at more than fifty different venues across Australia. If you love to learn more about the creative arts industry, then this short film festival must be on your summer to-do list. Engage with the innovative and creative films presented and discover their hidden meanings at Flickerfest.
When: 10th – 19th January 2020
Time: Various times
Where: Bondi Beach
Cost: Prices are varied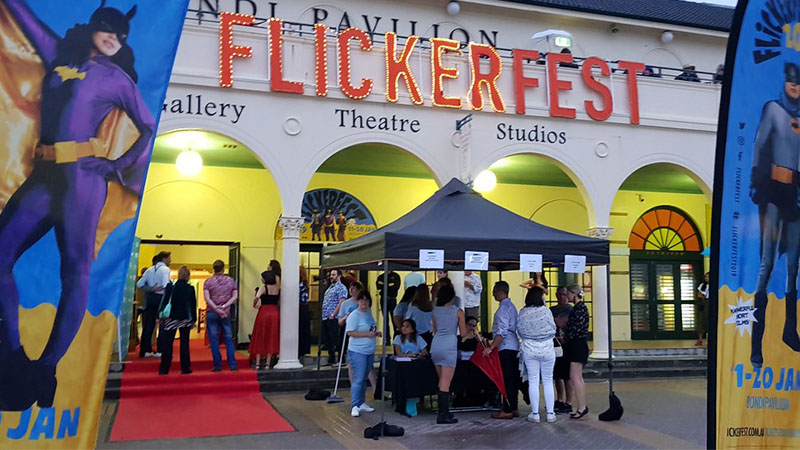 9. Laneway Festival
Gather your friends and whip up your coolest outfit as you party your way into the 2020 Laneway Festival. This annual music event is a crowd-favorite, with local music and party fans alike gathering before one stage to celebrate together. Some awesome headliners such as The 1975, Charli XCX, RUEL, and Ocean Alley will be performing for everyone to enjoy while bathing in a gorgeous summer's day.
When: 2nd February 2020
Time: 11:00 am onwards
Where: The Domain, Sydney CBD
Cost: From $129.90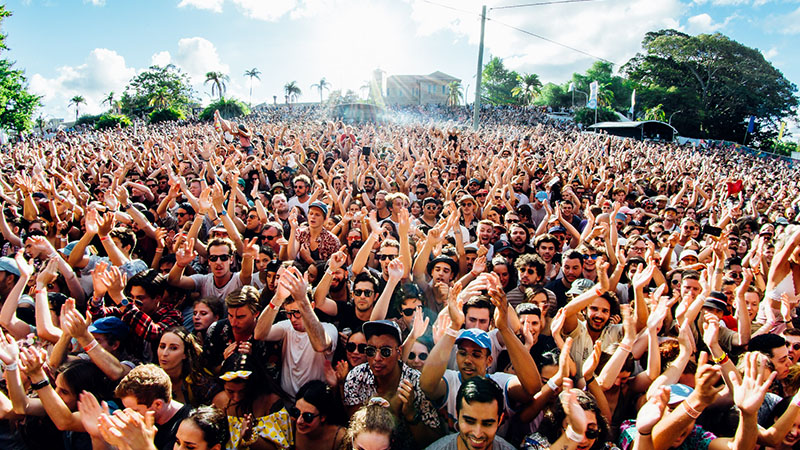 10. Rose Bay Wine Festival
Get a taste of the best that France has to offer right in your backyard of Sydney, Australia. The Rose Bay Wine Festival will bring all of the great music, pastries, cheeses, and wines straight from France for us to enjoy. Spend a gorgeous afternoon by the bay with French festivities and an exciting atmosphere that you won't want to miss.
When: 7th December 2019
Time: 12:00 – 6:00pm
Where: Woollahra Sailing Club
Cost: $42.73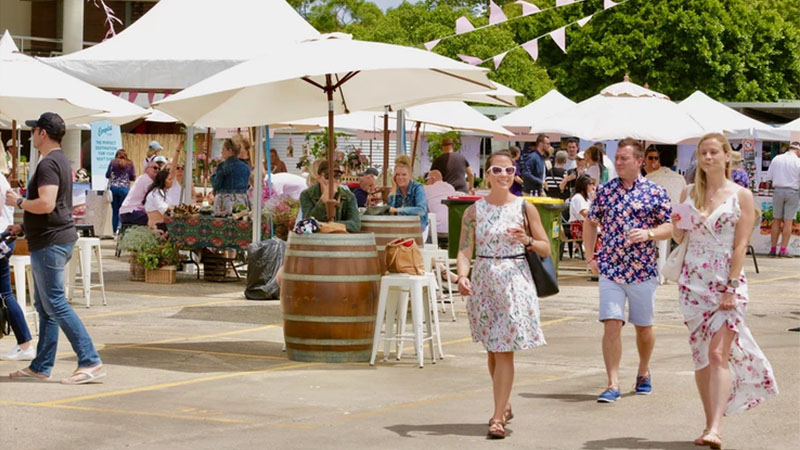 11. Carols in the Domain
Spend a relaxing summer evening surrounded by family and friends at the Carols in the Domain event. Jump into the Christmas spirit by singing along to plenty of carols and lighting up the night sky with candles. The event is sponsored by Woolworths, which ensures that this year's carols will bring everyone together to celebrate the joy of Christmas.
When: 21st December 2019
Time: 7:45pm – 10:30pm
Where: The Domain
Cost: Free seating areas available. To secure a seat, tickets range from $40 – $145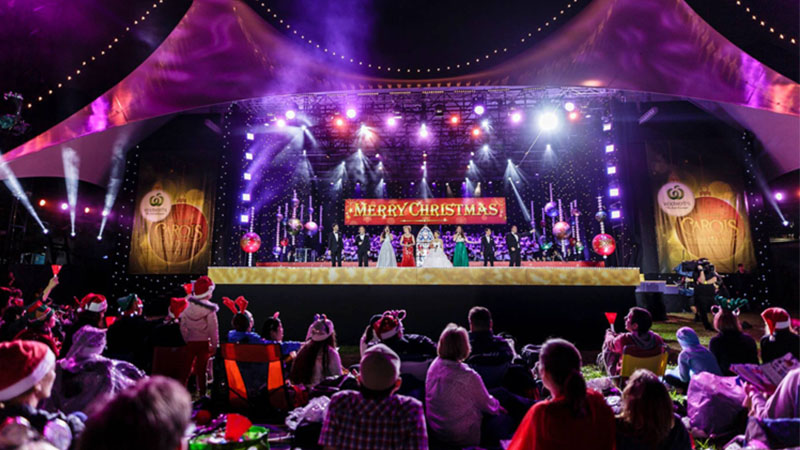 12. The Finders Keepers
What's not to love about enjoying a day at the local markets? Well, this summer, The Finders Keepers market is returning to Sydney for their summer event. Offering live music, locally-crafted goods, and plenty of food and beverage stalls, you will be left spoiled for choice. This market features over 200 art and design stalls, so you will find something worthwhile.
When: 6th December – 8th December 2019
Time: Friday 12-9pm, Saturday 10-7pm, Sunday 10-5pm
Where: The Cutaway, Barangaroo Reserve
Cost: $5 entry, children under 12 free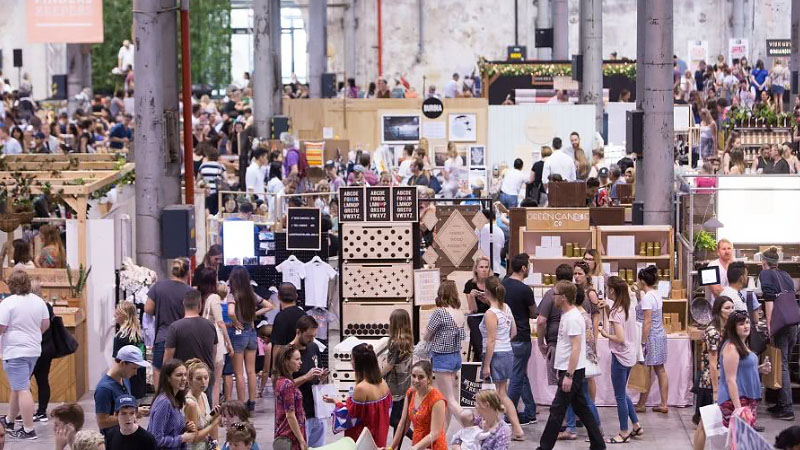 13. Sydney Lunar Festival
Start your 2020 off on the right foot and celebrate the year of the rat at the Sydney Lunar Festival. Showcasing lantern parades, night markets, and dragon boat races, you will be in for a treat with this event. It will be the perfect place to relax and enjoy the abundance of people, art, and culture. With a selection of over 80 events on offer, there will be something for everyone to experience.
When: 25th January – 9th February 2020
Time: Various times
Where: Various locations
Cost: Some free and priced events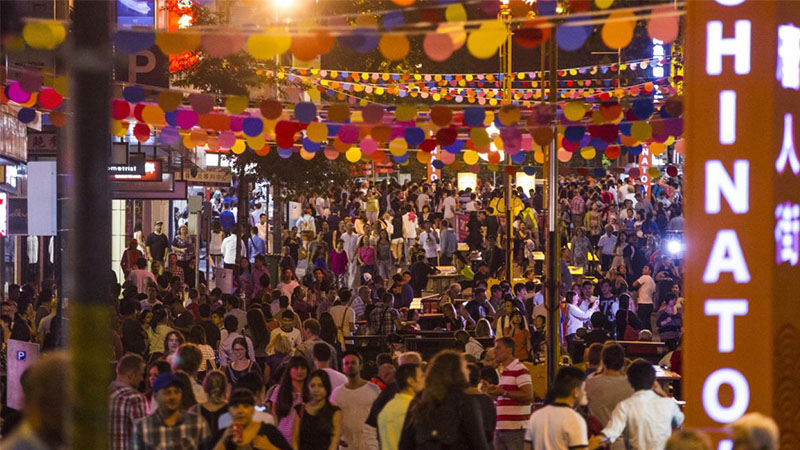 14. Rolex Sydney Hobart Yacht Race
Looking for something to do on Boxing Day? Why not spend the day with family and friends along the Sydney Harbour and watch the annual Rolex Sydney Hobart Yacht Race take place. This major event is enjoyed by many across Australia, whether in person or watching it on TV, and it is a fun way to spend a summer afternoon. If you also own a boat, there are certain areas where you can view the race on-water.
When: 26th December 2019
Time: 1pm
Where: Sydney Harbour
Cost: Free to watch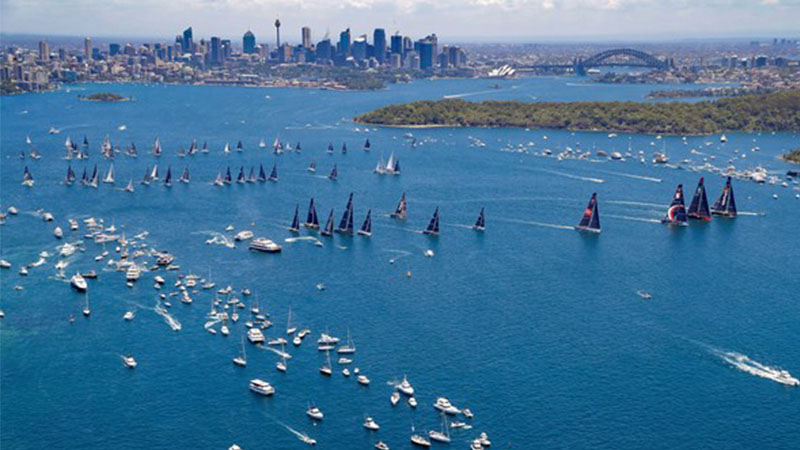 15. Yoga by the Sea
Spend your summer mornings easing into the hot and busy days with a relaxing yoga class. Whether you're looking for an indoor or outdoor experience, an ocean view, or the comfort of the air-conditioned room, these yoga classes will be perfect for you. Stretch out your entire body and take a moment away from the busy city life while taking part in yoga by the sea by yourself or with a friend.
When: All year long
Time: Classes change according to season
Where: Bondi Beach, Manly Aquarium, Tamarama/Bronte/Freshwater Surf clubs
Cost: Intro deal: 5 classes for $30. Other price packages are available.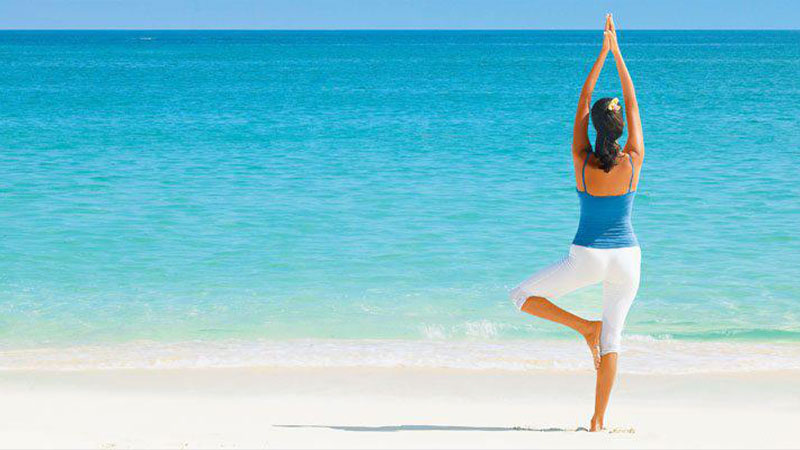 SUBSCRIBE TO OUR NEWSLETTER
Subscribe to our mailing list and get interesting stuff and updates to your email inbox.