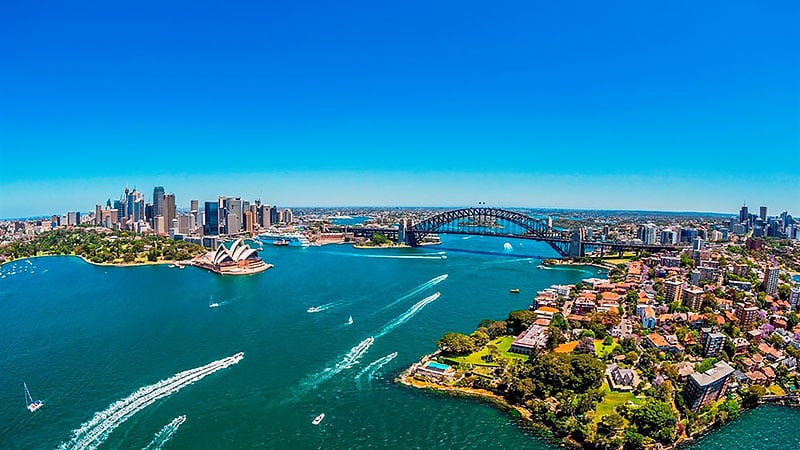 There's so much to do in Sydney this Summer, from moonlight and sunset cinemas to festivals and markets, there's an endless array of activities to ensure you'll never get bored. So look no further, here's a list of 'have to's' for you to add to your summer plans.
1. Moonlight Cinema
Long hot days bring warm, breezy nights which are best spent this summer at Centennial Park. The moonlight cinema offers an endless list of movies for all age groups, including old classics and new releases. Enjoy the onsite food trucks, movie snacks and alcohol while you sit back and relax.
When: 29 November 2018 – 31 March 2019
Time: Gates op at 7 pm until February, then change to 6:30 pm in March
Where: Belvedere Amphitheatre, Centennial Park
Cost: Adult ticket $20
2. Yoga By The Sea
Feel the sun against your skin while practising yoga at many locations including, The Bondi icebergs, Tamarama, Bronte and Freshwater surf clubs or even Manly Aquarium for a different experience. As you relax into your downward dog or child's pose, listen to the sounds of nature crashing around you while practising either yin or yang style yoga.
When: Classes run all year
Time: Varies depending on location
Where: Bondi Icebergs, Tamarama, Bronte and Freshwater surf clubs or Manly Aquarium
Cost: Casual visit is between $20-$25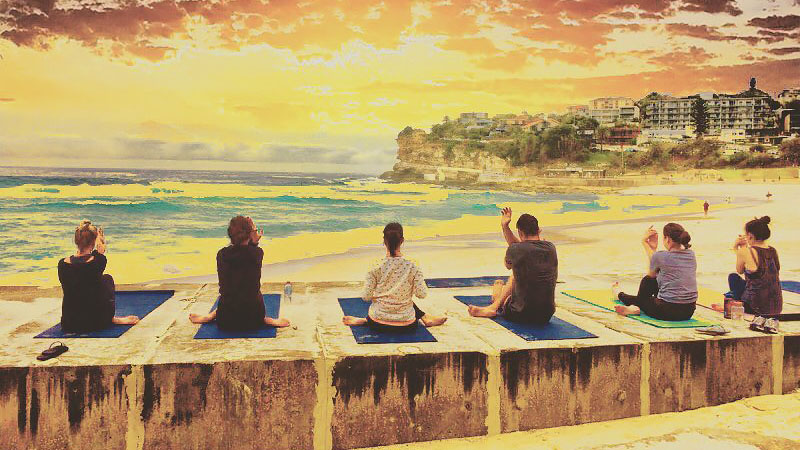 3. Sydney Festival
Sydney Festival has been running now for four decades. This cultural celebration continues to bring in the new year with artworks, music, theatre, performances and much more that aren't to be missed. Since 1977 this has become one of Australia's largest annual cultural celebrations, bringing life and excitement to the city each summer.
When: 9-27 January 2019
Time: Throughout day and night
Where: Many Venues
Cost: Some events are free, but ticket prices vary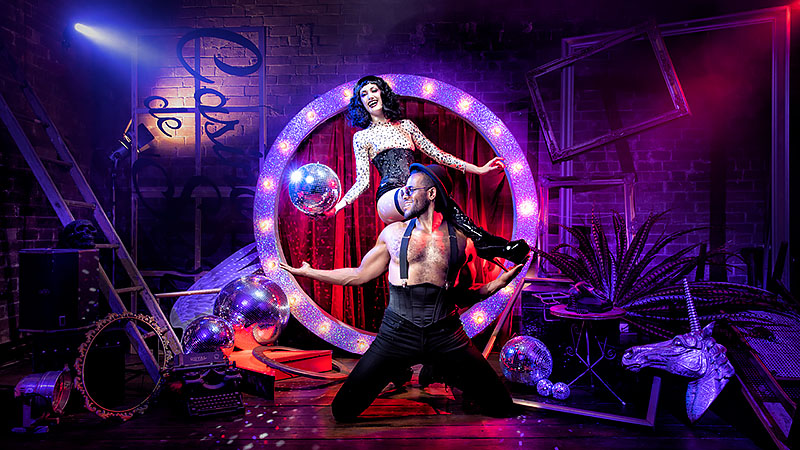 4. Sydney Opera House La Bohéme
You'll be sitting on the edge of your seat as you follow the story of a poet, a painter, a musician and a philosopher's journey after a poet falls for a seamstress that knocks on his door looking for candlelight. The play takes place in the 1930s, inside a bar on Christmas Eve. The story explores topics like love, art, jealousy, bitterness and being far from wealthy. Watch as these lovers try to find their way through a cold winter together.
When: 2 January – 28 March 2019
Time: Check website for show times
Where: Sydney Opera House
Cost: From $47
VISIT: Sydney Opera House La Bohéme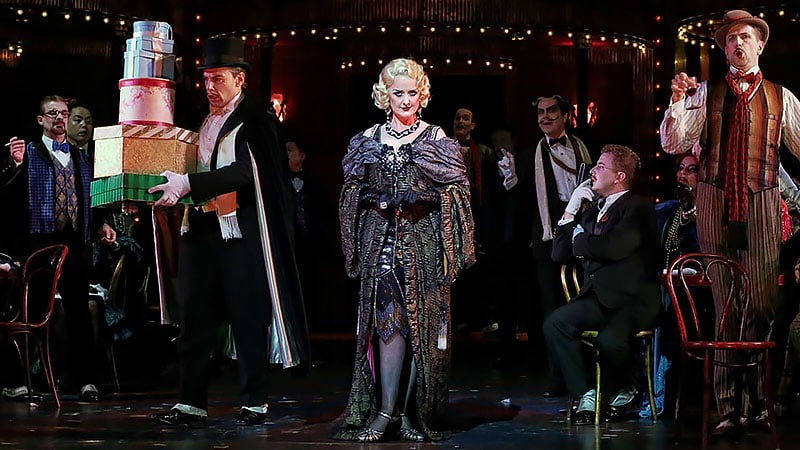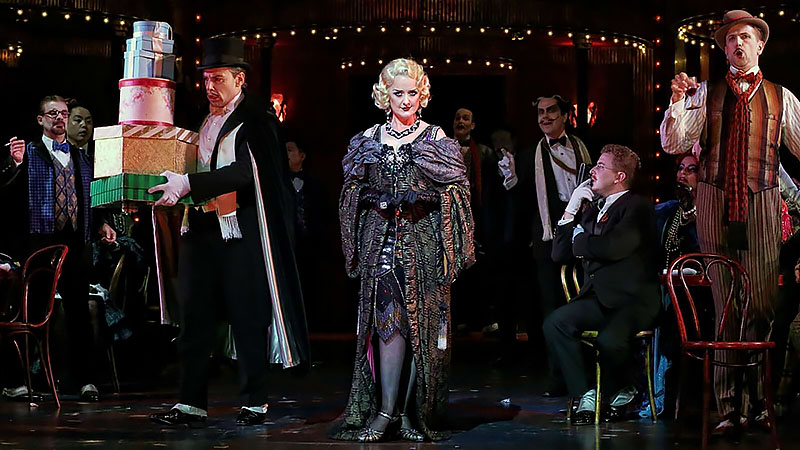 5. OCD Love by L-E-V Dance Company 
You'll fall in love with dancer's movement as you watch the first of two companion pieces of Love Cycle performed by the Israeli L-E-V Dance Company. It explores an obsessive and intense love, filled with passion, and uses honesty to create a story between two lovers who use fighting as a way to understand and navigate through their intense and impulsive feelings towards each other.
When: 31 January – 3 February 2019
Time: Check website for show times
Where: Sydney Opera House
Cost: From $49
VISIT: OCD Love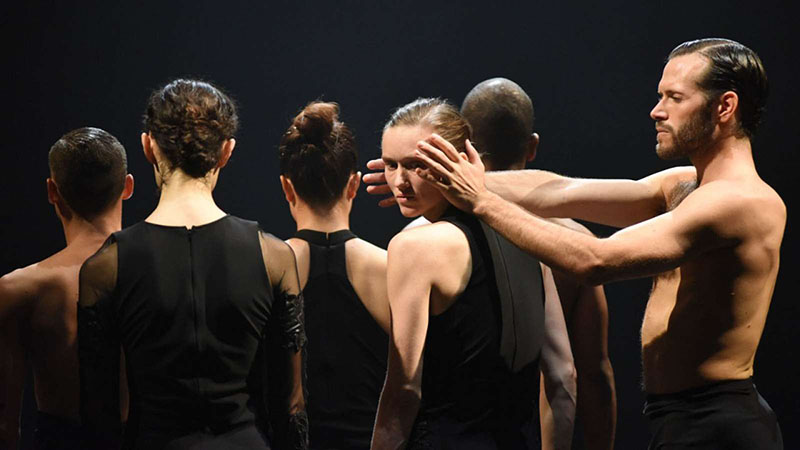 6. The Makers Nest Market
Step into the Makers Nest, a design market that features jewellery, homewares, art, illustrations, fashion, accessories and more. This bi-annual event is made to showcase those who design and create their products in Australia. So stroll around the market while admiring all the Australian crafted gems and support the local, creative businesses.
When: 16 December 2018
Time: 10am – 4pm
Where: The Tramsheds, Sydney
Cost: $2 entry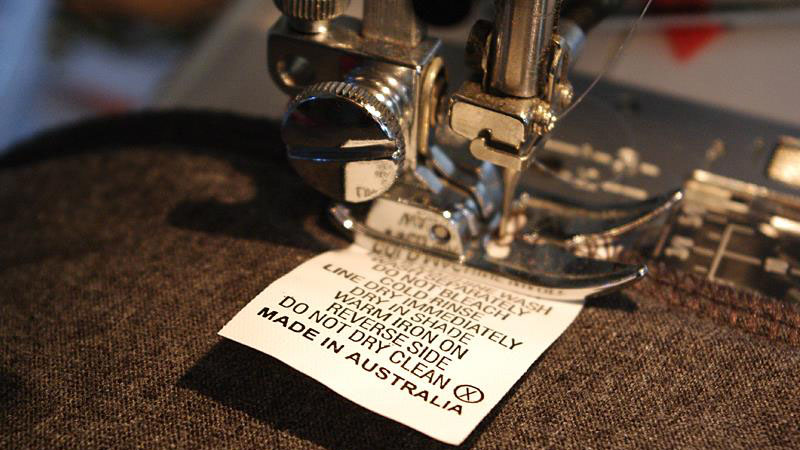 7. Flickerfest International Short Film Festival
Don't you dare miss out on Flickerfest. This film festival starts at Bondi Beach during summer, then travels to 50+ locations nationally. It receives thousands of entries each year from filmmakers all around the world and is definitely worth viewing. Watch the best short films from Australia and the rest of the world, while standing under the stars or enjoying the warm sun.
When: 11-20 January 2019
Time: Open every day through the festival
Where: Flickerfest Festival Bar, Bondi Beach, Sydney
Cost: Free entry
VISIT: Flickerfest International Short Film Festival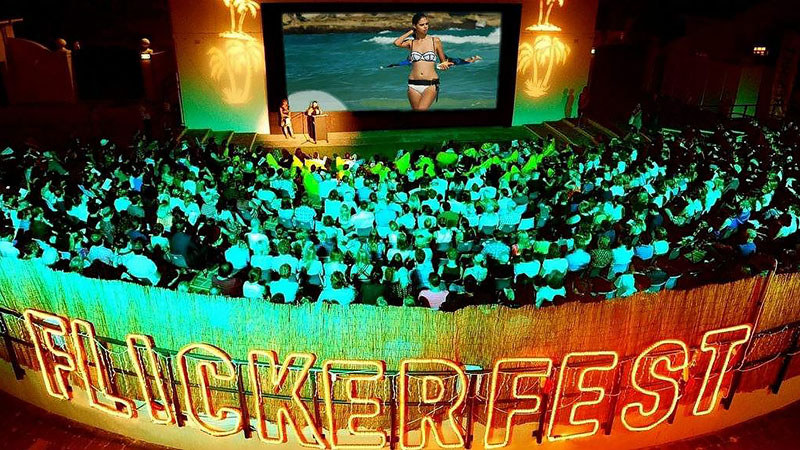 8. Mardi Gras Festival
Mardi Gras has come early this year, with so much happening it will make your head spin just a little. Everyone knows the best part of Mari Gras is the parade. This event stops the streets in their tracks to present a powerful protest and celebrate the LGBT community. To wrap up the celebration, go wild at the Mardi Gras party, but hurry, tickets are sure to sell out.
When: 15 February – 3 March 2019
Time: Check the website for times of events
Where: Different locations
Cost: From $185 for the party, Festival is Free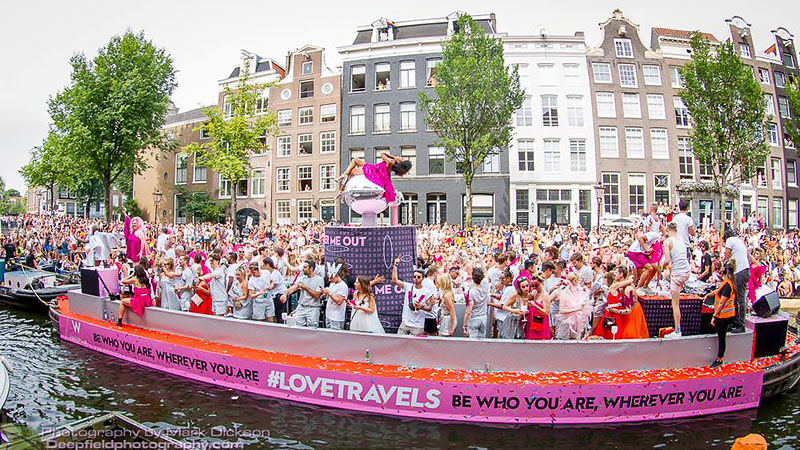 9. Tropfest
Held outside, in the summer, is the world's largest short film festival, Tropfest. The event is attended by many Australian celebrities from the film industry and showcases 7-minute clips that have to meet the 'Tropfest signature item' of that year.' This year's item is 'rose'. So spend your night in Parramatta Park, watching other people's creativity come to life.
When: 9 February 2019
Time: All day
Where: The Crescent in Paramatta Park, Sydney
Cost: Free entry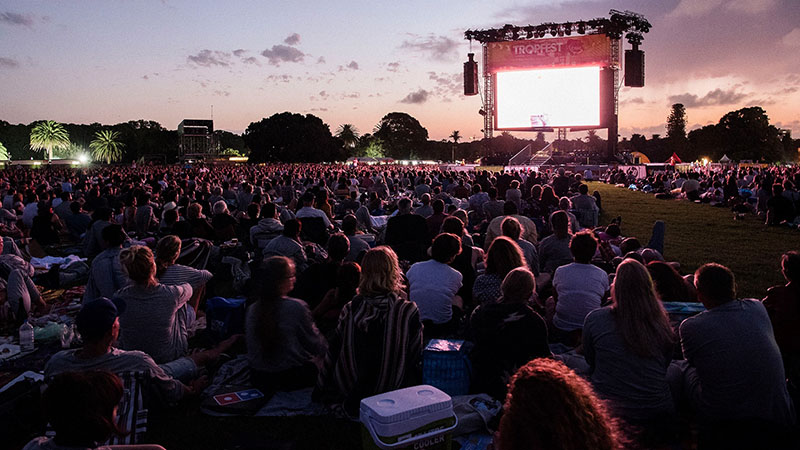 10. Masters of Modern Art From The Hermitage Exhibition
Art gallery NSW is the home this summer to many famous artists work, such as Monet, Picasso, Kandinsky, Cézanne and more. These works have travelled from the State Hermitage Museum in St Petersburg, to share with Sydney, these symbols of modern art, who freed themselves from traditions and created masterpieces well ahead of their time.
When: 13 October 2018 – 3 March 2019
Time: 10am – 5pm
Where: Art Gallery Road, The Domain, Sydney
Cost: $28 for an adult
VISIT: Masters of Modern Art From the Hermitage Exhibition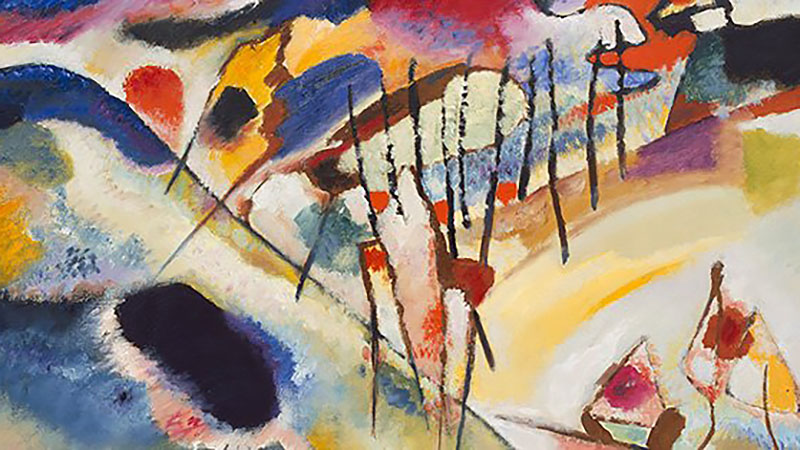 11. Laneway Festival
This is only one of the best festival lineups this Summer, with performers such as Gang of Youths, Billie Eilish, Courtney Barnett, Methyl Ethel, Florence and the Machine and so many more. Laneway Festival is all about new music by fresh acts, that inspire the crowd in a unique and interesting setting. So feel the ground shake while and the beat pulse through you this summer at Laneway.
When: 3 February 2019
Time: Early afternoon until late
Where: Callan Park, Rozelle, Sydney
Cost: $175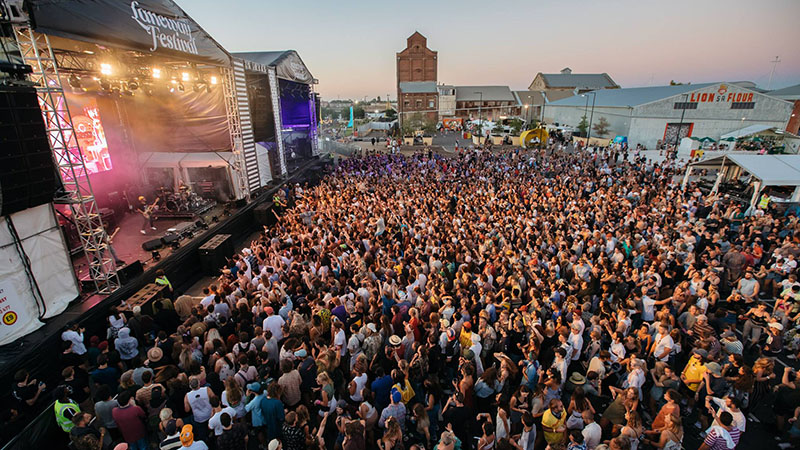 12. Rosé Bay Food and Wine Festival
Don't we all love our food and wine? Enjoy the best hand-picked French and Australian rosé wines at this year's Christmas food and wine festival, while tasting fresh French food, inspired by Provence. The harbour location provides a wonderful, 'South of France' atmosphere for you to enjoy, as you stroll around the marketplace.
When: 22 December 2018
Time: 1-9pm
Where: Woollahra Sailing Club, Vickery Avenue, Rose Bay, Sydney
Cost: $43
VISIT: Rosé Bay Food and Wine Festival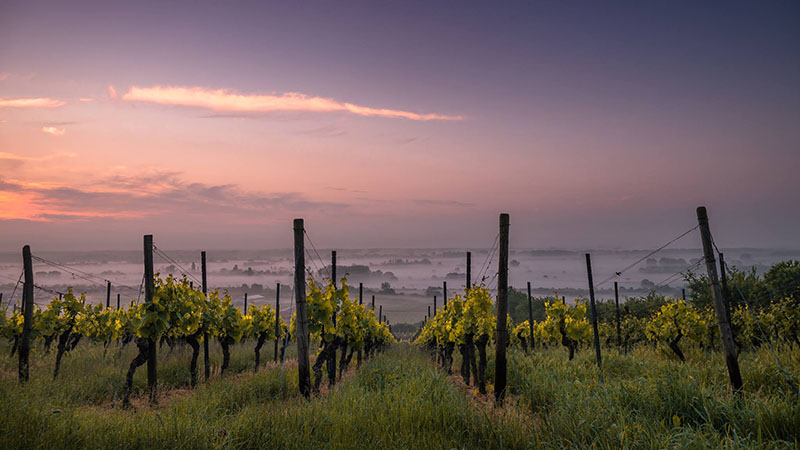 13. Christmas Fare
Get ready for some festive shopping and entertainment for the fifth year in a row. With more than 40 stalls to peruse that feature Sydney's finest food vendors and producers, your eyes are sure to grow bigger than your belly. Over the past few years, this event has become a 'must' on the Sydney cultural calendar, so make sure you're in attendance.
When: 13 December 2018
Time: 4-9pm
Where: Hyde Park Barracks Museum, Queens Square, Macquarie Street, Syndey
Cost: Free entry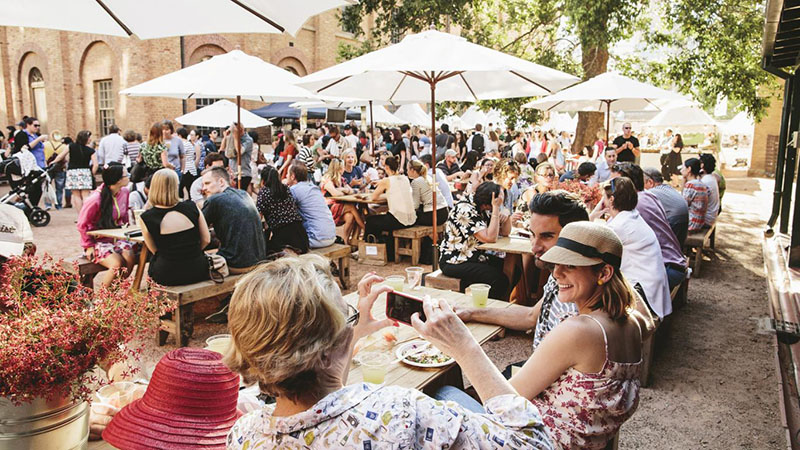 14. Les Miserables Sing-Along
Beyond Cinema brings you a sing-along version of Les Miserables. The play brings Tom Hooper's 2012 film to life, which was inspired by the 1980 stage play by Alain Boublil and Claude-Michel Schönberg. So sit back and enjoy as 19th century France before your eyes, and sing along to this exciting version of Les Miserables.
When: 15 December 2018
Time: 2-5pm or 7-10pm
Where: John Painter Theatre Australian Institute of Music, 55 Foveaux Street, Surry Hills, Sydney
Cost: $45-$50
VISIT: Les Miserables Sing-Along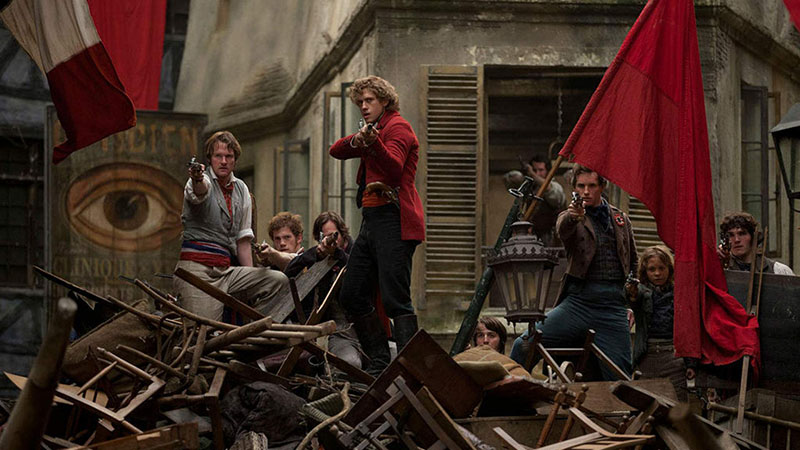 15. Sunset Cinema
Enjoy this year's Sunset Cinema at the lovely Fig Lawn in Wollongong Botanic Garden. Be sure to either pack a picnic, or enjoy the snacks and dining options available at the garden. On offer are bean loungers, beanbags and backrests if you forget to bring your own blanket, or want to enjoy the movie outdoors in a little bit of luxury. Enjoy all sorts of movies, both old and new, as you relax in the warm Summer air.
When: 13 December 2018 – 23 February 2019
Time: From 7 pm
Where: Wollongong Botanic Garden, Sydney
Cost: Adult $18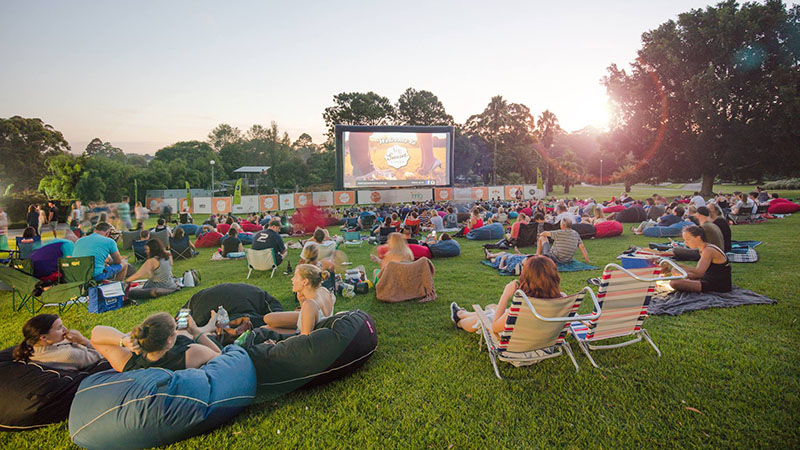 SUBSCRIBE TO OUR NEWSLETTER
Subscribe to our mailing list and get interesting stuff and updates to your email inbox.