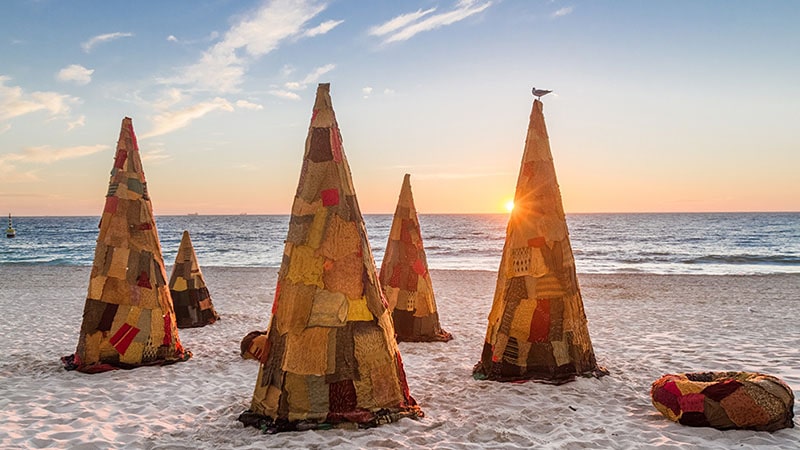 Sydneysiders rejoice because spring is here. After what felt like the longest (and coldest) winter in history, it's finally time to come out of hibernation and embrace the warmer months ahead. From exhibitions to festivals, Sydney in spring is all about celebrating culture and experiencing new things. Let's just say, Sydney is definitely in full spring.
Fun Things to do in Sydney
1. Fashion Weekend Sydney
Get ready for the fashion event of the season: Fashion Weekend is back! Shop up a storm with exclusive discounts on designer labels before heading over to the Fashion Weekend Runway, to view key trends of the season, and the Beauty Hub to get a makeover or blow dry.
When: 29 September – 2 October
Time: See website
Where: Royal Hall of Industries, Moore Park
Website:  www.fashionweekend.com.au
Cost: From $20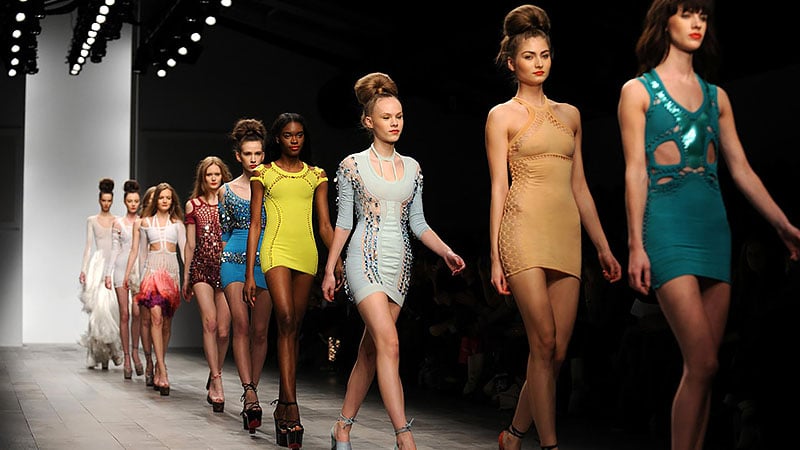 2. Sydney Spring Carnival
It wouldn't be spring in Sydney without heading to the races at least once during the season. Royal Randwick and Rosehill Gardens will showcase an incredible ten weeks of Spring Carnival, only found in Sydney. This spring, there are ten weeks of top tier thoroughbred racing that are completed by a buzzing social scene, stunning fashion and world-class hospitality, not to mention a $23 million prize pool up for grabs. What more could you want? So go on, grab your hats!
When: See website
Time: See website
Where: Royal Randwick Racecourse, Sydney and Rosehill Racecourse, Sydney
Website: www.australianturfclub.com.au
Cost: See website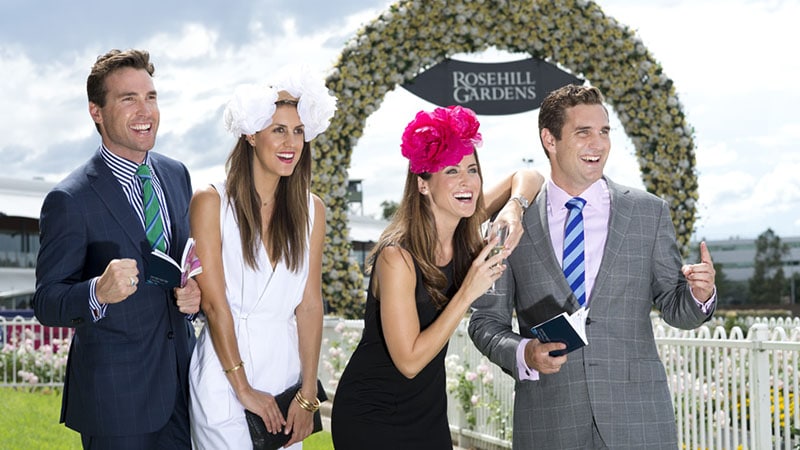 3. Darling Harbour Fireworks
Just because it's not New Year's Eve, doesn't mean we can't enjoy a fabulous fireworks display at Sydney Harbour. Head down to Darling Harbour on a Saturday night, and you'll be treated to a dazzling display as fireworks light up the night's sky.
When: Every Saturday in September and October 
Time: From 8.30pm
Where: Darling Harbour
Website:  www.darlingharbour.com
Cost: Free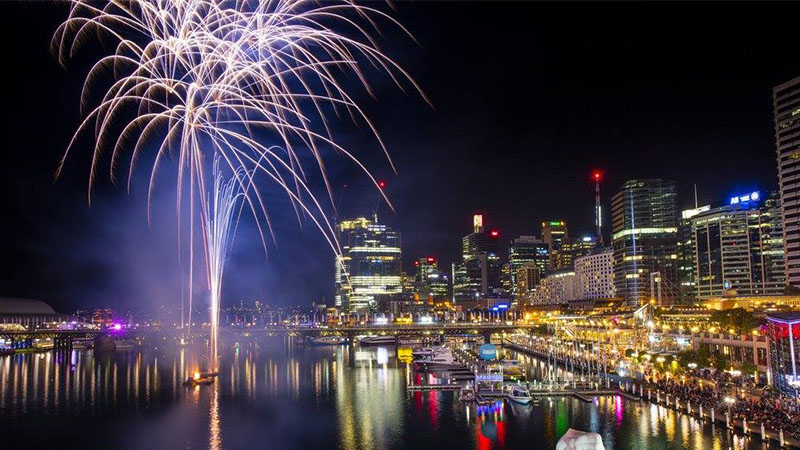 4. Sydney Fringe Festival
Now in its eighth year, Sydney Fringe Festival is back again for 2017. This year, the festival will awaken the city's nightlife, reviving some of your favourite old haunts and venues as well as activating new precincts. Think nights of music mastery, comedy acts and theatre shows, to give you that dose of culture you've been hanging out for all winter. Taking place throughout September, Sydney Fringe is your chance to take in the best cultural offerings of the city.
When: 1 September – 30 September
Time: See website
Where: Various venues across Sydney
Website:  www.sydneyfringe.com
Cost: See website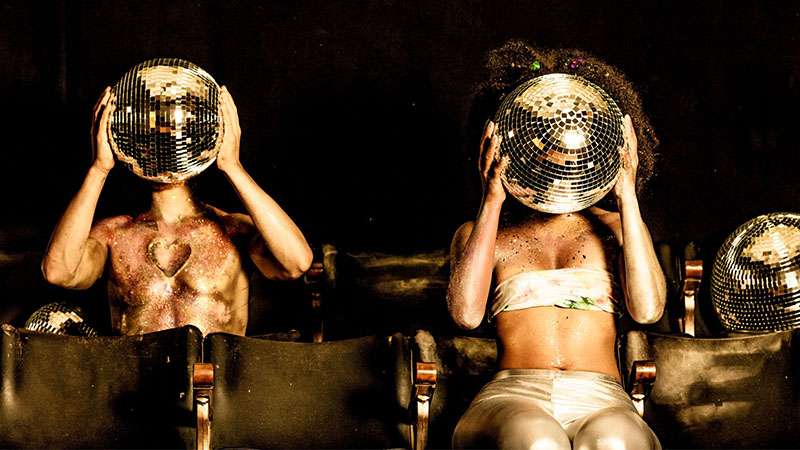 5. Spring Night Markets
The Night Market returns this spring, and it's set to be bigger and better than ever. Carriageworks will transform into a total food mecca, with delicious offerings from over 50 stall holders that are certain to warm up your taste buds. Showcasing the very best food and wine Sydney and regional NSW has to offer. Including some of the best in the business, like Archie Rose, Billy Kwong, Porteno, The Pines Kiama and Young Henry's Brewing Co.
When: 3 September
Time: 5pm – 10pm
Where: Carriageworks, Eveleigh
Website:  www.carriageworks.com.au
Cost: Free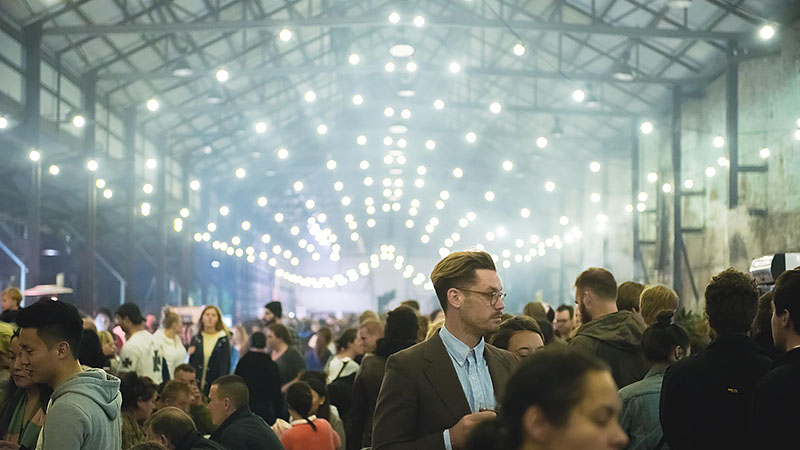 6. TAG Heuer Globetrotter
TAG Heuer is celebrating more than 150 years of history by bringing together 400 pieces for an unprecedented exhibition. Held in 10 different cities across the globe, the events are a first-time collaboration between the Swiss watch brand and its collectors to showcase the brand's iconic heritage. From the 16th to the 30th September, collectors, fans of the brand and those who are simply curious will be able to discover unique pieces from the brand's history. Each city will have a specific theme within the exhibition, with Sydney's being multi sports. As a leading global boutique, TAG Heuer Sydney will feature centrepiece the 1957 'Ring Master' centrepiece at the Sydney exhibition.
When: 16 September – 30 September
Time: See website
Where: See website
Website: www.tagheuer.com
Cost: See website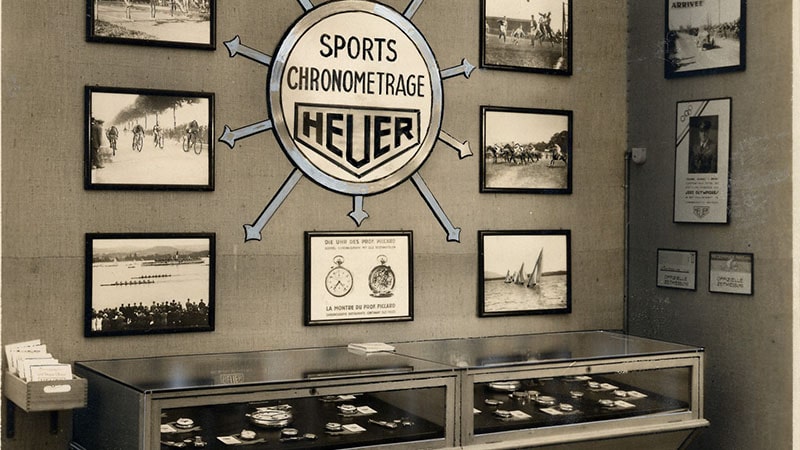 7. Good Food Month
Good Food Month is the world's largest (and best!) food festival. The Sydney branch takes place this October with its much-loved Night Noodle Markets on from the 5th to the 22nd of October. So, grab some friends and get down to enjoy some delicious food served up with an even better atmosphere.
When: See website
Time: See website
Where: Various venues across Sydney
Website:  www.goodfoodmonth.com
Cost: Free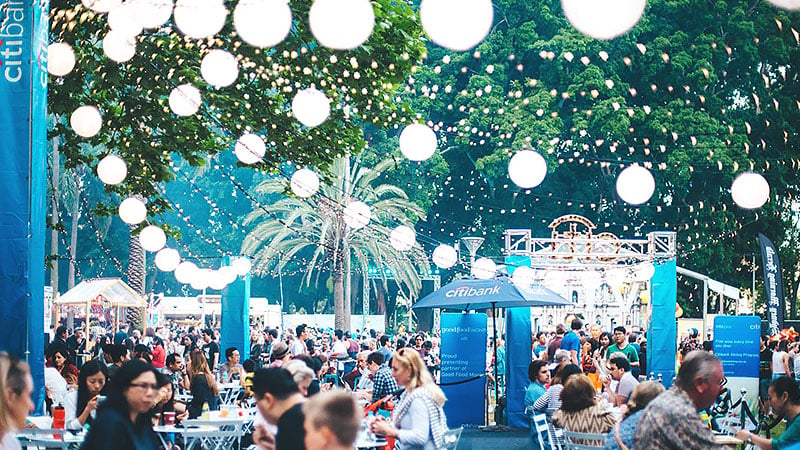 8. Sculptures By The Sea
See Sydney's iconic Bondi Beach and surrounding areas transformed into an outdoor art exhibition at Sculpture by the Sea this October. The annual event, which turns 21 this year, treats guests to a temporary sculpture park with over 100 incredible works from local and international artists along the beautiful coastal walk from Bondi Beach to Tamarama Beach. Not to be missed.
When: 19 October – 5 November
Time: All day
Where: Bondi Beach to Tamarama Beach
Website: www.sculpturebythesea.com
Cost: Free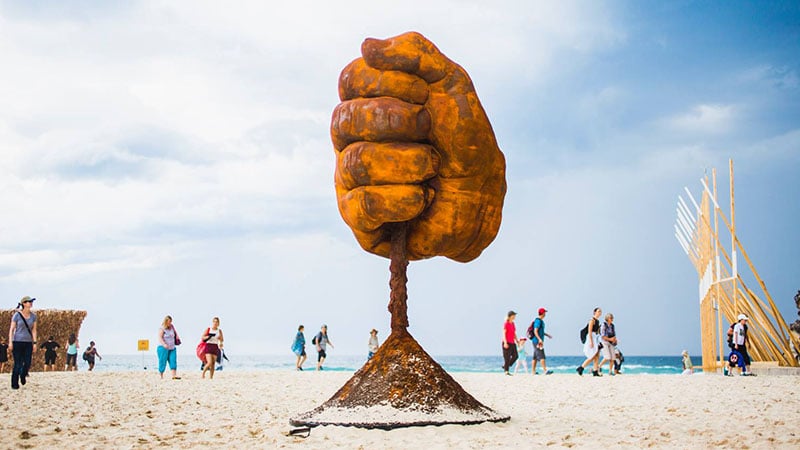 9. Sydney Beer Week
If you love beer, then the Sydney Beer Week is one event you don't want to miss. Here, you'll find more than 75 venues purely dedicated to the frothy beverage. Taste new and unique brews, take part in beer-fuelled feasts, meet special international guests and even attend a class or two, during this jam-packed week.
When: 20 October – 29 October
Time: See website
Where: Various locations around Sydney
Website:  www.sydneybeerweek.com.au
Cost: See website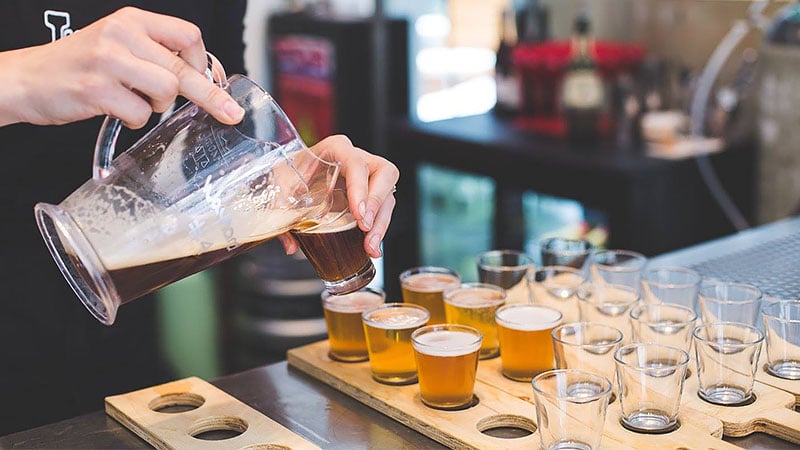 10. Cabramatta Moon Festival
Cabramatta Moon Festival is one of Sydney's biggest and brightest South East Asian cultural celebrations. For the event, Cabramatta CBD will be transformed into an entertainment hub, and the streets come alive with an array of colour, activity and culinary delights, ending with a colourful fireworks display at 8 pm. Eat deliciously diverse foods and take in fantastic cultural performances as you roam this great event. Not to mention, this year Dami Im is the festival headline act, performing some of her latest hits. The Cabramatta Moon Festival has something for everyone.
When: 24 September
Time: 9am – 8pm
Where: Cabramatta CBD
Website:  www.fairfieldcity.nsw.gov.au
Cost: Free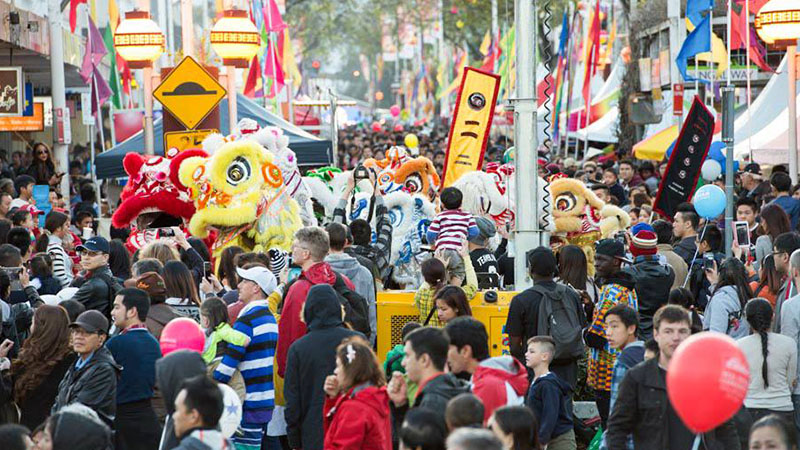 11. Festival of the Winds
The skies above Sydney's most famous beach, Bondi will come alive for the 39th time at the annual Festival of the Winds. This incredible event sees many Australian and international kite flyers show off their amazing creations and skills above the sands of Bondi Beach. When your attention isn't captivated by what's above your head, make your way to the main stage for performances or check out the great food stalls on offer.
When: 10 September
Time: 11am – 4pm
Where: Bondi Beach
Website:  www.waverley.nsw.gov.au
Cost: Free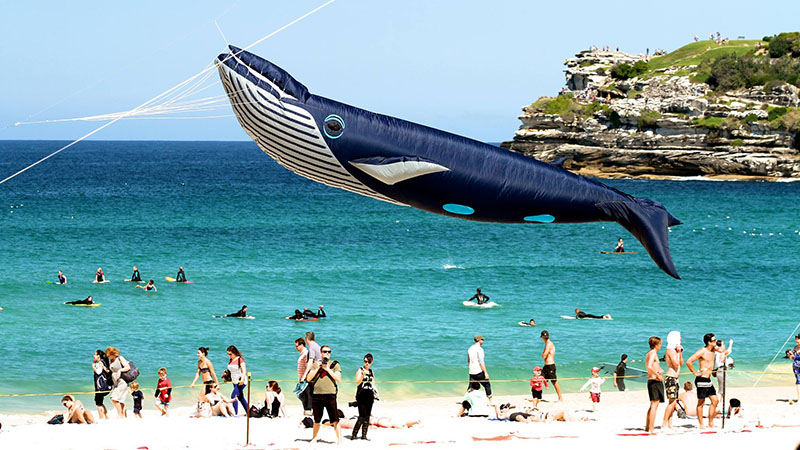 12. Sydney Contemporary
For the third time running, Sydney's biggest contemporary art fair is returning this year to Carriageworks with a bigger and better program of talks, shows, performances and works. The annual event will have over 90 galleries from here and abroad in tow. This year's event will open with a huge night of performance, music, art and food – with live sets by Marcus Whale (of Collarbones) and visual artists-slash-musicians Ginger and The Ghost. You can't afford to miss this.
When: 7 September – 10 September
Time: See website
Where: Carriageworks, Eveleigh
Website:  www.sydneycontemporary.com.au
Cost: From $10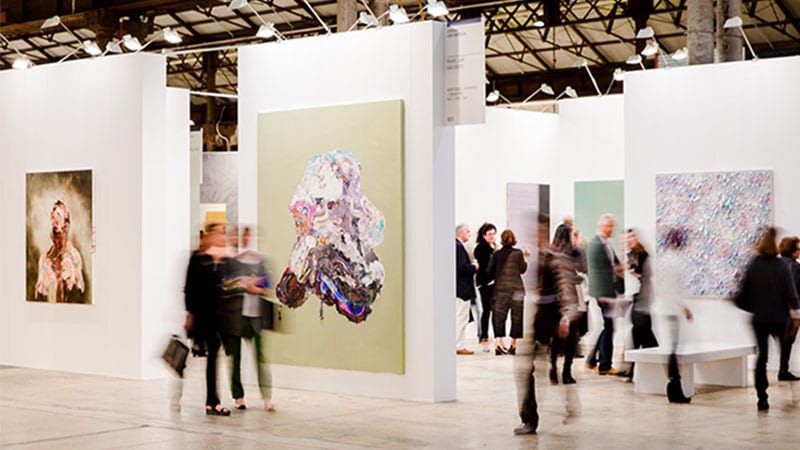 13. Harry Potter and the Chamber of Secrets Film With Live Score
Relive the magic of Harry Potter in high definition on a giant screen at the Sydney Opera House, but with a soundtrack like none other. During the film, Sydney Symphony Orchestra will perform John Williams' unforgettable score to make it an experience like none other.
When: 4 October – 7 October
Time: See website
Where: Sydney Opera House
Website:  www.sydneyoperahouse.com
Cost: From $49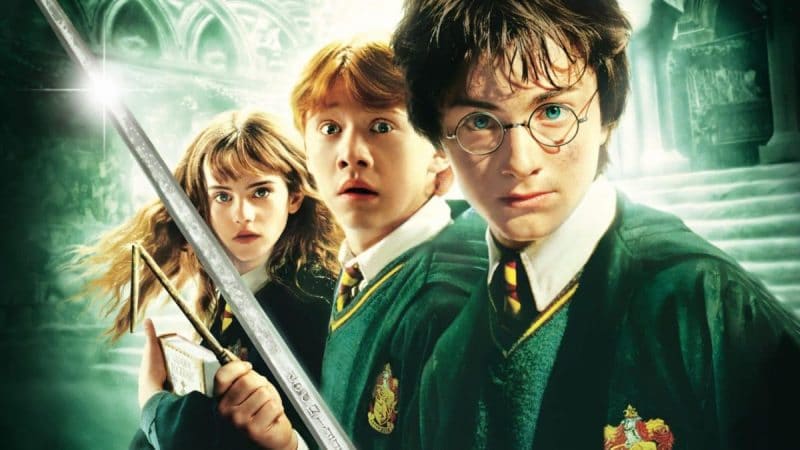 14. Listen Out Festival
Didn't get to Coachella this year? Well, don't worry because you can catch a number of your favourite artists that performed at this year's event at Sydney's Listen Out festival. Catch acts such as Future, Jai Wolf, Mac Miller, What So Not, as well as Bryson Tiller, PNAU and Duke Dumont. The premium dance music festival will be held at iconic Centennial Park location, giving you plenty of room to dance up a storm.
When: 30 September
Time: 11 am
Where: Brazilian Fields, Centennial Park
Website:  www.listenout.com.au
Cost: See website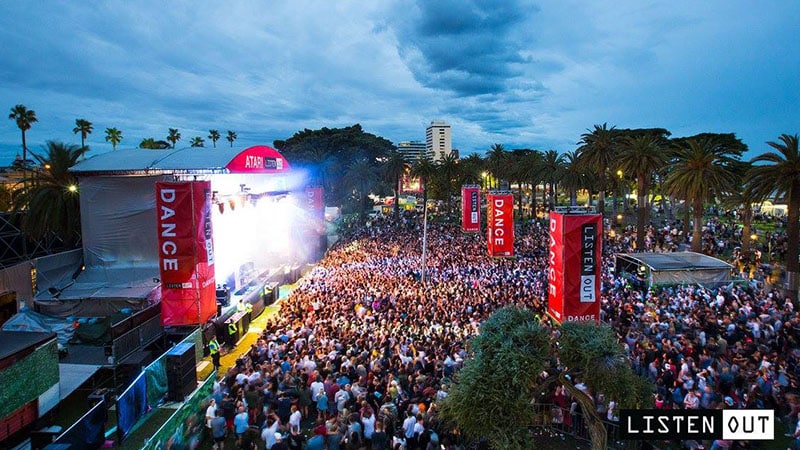 15. Spark Festival
Are you a startup or entrepreneur looking for some inspiration? Well, look no further than Spark Festival. It's a ten-day program covering all stages of the startup journey, from idea to incubation, acceleration, investment and exit. This event runs through October and inspires startups and entrepreneurs right across Sydney. Meetups, mixers and socials, Hackathons, create-a-thons, workshops and much more.
When: 13 October – 22 October
Time: 9am – 6pm
Where: Sydney Town Hall, 483 George Street, Sydney
Website:  www.sparkfestival.co
Cost: See website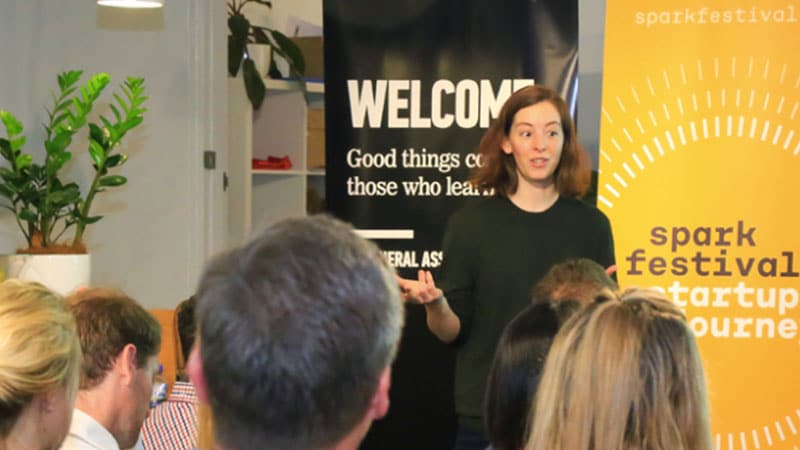 SUBSCRIBE TO OUR NEWSLETTER
Subscribe to our mailing list and get interesting stuff and updates to your email inbox.