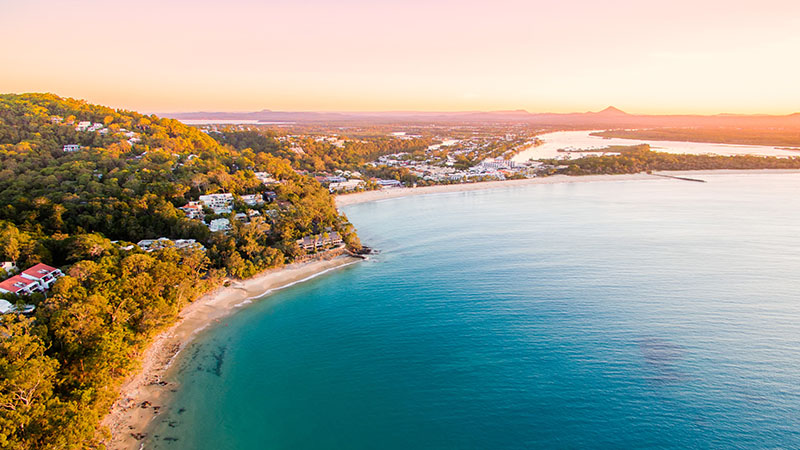 Noosa is a stunning getaway at the northern end of Queensland's Sunshine Coast. It's home to picturesque beaches, incredible shopping, a fantastic foodie scene, and one-of-a-kind everglades. As such, there's plenty to keep you occupied and engaged as you relax in this wonderful locale. Explore the farmer's markets, trek the national parks, and join all kinds of water and land activities. However, the fun doesn't end in Noosa. The region beyond is just as spectacular and special. Head north on the Great Beach Drive to explore Rainbow Beach and Fraser Island. Alternatively, venture west to the hinterland for quaint towns, impressive waterfalls, and unique ecosystems. It's easy to see why this is a favorite destination for holiday seekers.
RELATED: 10 Best Beaches to Visit in Noosa
Things to do in Noosa
Spend the Day at Noosa National Park
Noosa National Park is a beautiful destination, and it's only a 30-minute walk from bustling Hastings Street. It's a paradise for surfers, photographers, bird watchers, hikers, nature enthusiasts, and beach lovers. Make sure to pack your swimmers, a towel, sunscreen, and good walking shoes. Then explore the walking tracks, watch surfers catching waves, spot wildlife such as koalas, and cool off at one of the many pristine beaches. The best beaches in the park include Granite Bay, Picnic Cove, Tea Tree Bay Beach, and the magical Fairy Pools. There's also plenty of lookout spots to take in the views, where you can enjoy the breeze on your face and spot dolphins and whales frolicking off the coast.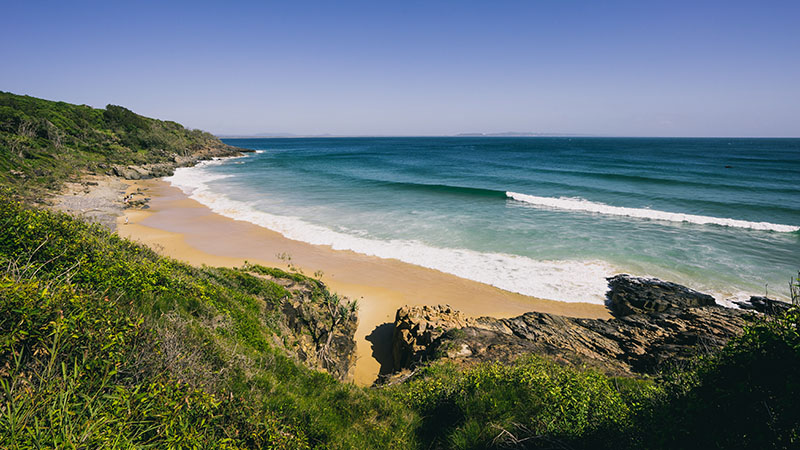 Relax at one of Noosa's Beautiful Beaches
Noosa is home to a range of stunning beaches. Noosa Heads Main Beach is one of the most popular, as it sits along Hastings Street and is easily accessible. The waves are generally gentle, making it perfect for swimming or joining a surfing lesson. Plus, it's patrolled during the summer. Located in Noosa National Park, you'll find quieter beaches such as Granite Bay, Picnic Cove, and Tea Tree Bay Beach, which provide an excellent photo, fishing, and sunbathing opportunities. Then, further down the coast, you'll discover the long stretches of white sand that belong to Sunshine, Sunrise, Castaways, Marcus, and Peregian beaches. Each faces out to the Pacific Ocean, making them incredible locations for catching a sunrise. They all have their own character, unique scenery, and local towns to explore once you've soaked in enough sun.
Visit Noosa Farmer's Market
Spend your Sunday morning wandering among the stalls of the Noosa Farmer's Markets. There's a wide variety of stalls offering everything from the fresh catch of the day and cured meats to a warm cup of coffee and tasty pastry. Indulge in delicious local produce, stock up on hot sauces and chutneys, or pick up some flowers, gifts, or souvenirs. It's the perfect way to begin a lazy day. The markets operate every Sunday from 6 am to 12 pm and are located on Weyba Road. Try to get there early, as parking is limited, and the markets are incredibly popular.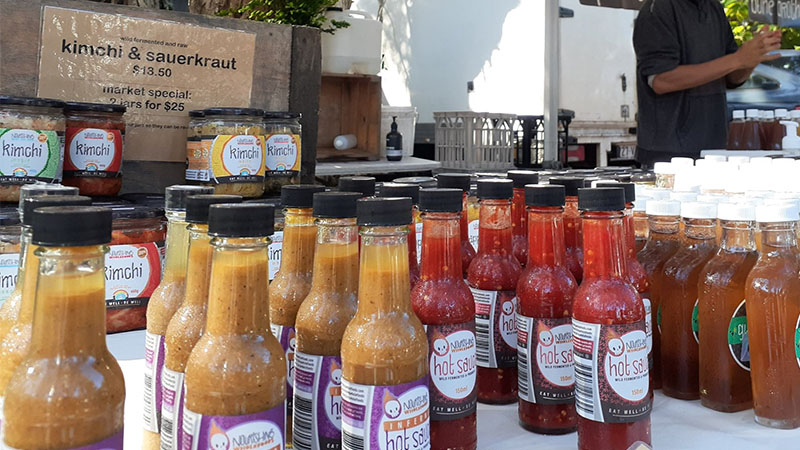 Walk Around Noosa Botanic Gardens
Located on the shores of Lake Macdonald is the Noosa Botanic Gardens. You can spend several peaceful hours exploring the gardens and enjoying the abundance of wildlife that calls the area home. Discover expansive lawns and meandering paths, a fern house, lily pond, and even a Greek-style amphitheater that features views across the lake. Children will enjoy the play facilities, and it's also the perfect spot to set up for a picnic lunch. The Friends of Noosa Botanic Garden group also holds regular events including guided walks, plant sales, and plant fairs. There's plenty of parking available at the entry to the gardens, off Lake Macdonal Drive.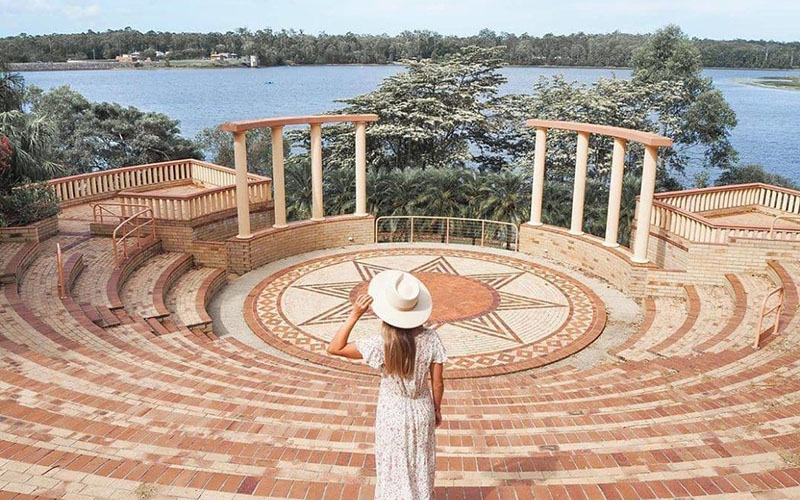 Take an Epic Kayak Tour
Join Epic Ocean Adventures to explore the marine wonderland of Noosa North Shore and the Great Sandy National Park in an eco-friendly way. The ever-popular dolphin sea kayaking tour has a 90 percent success rate at spotting dolphins as they feed off the coast of Double Island Point. Plus, during whale season, you might be lucky enough to spot Humpbacks taking a break in the bay! Double Island is a stunning headland only accessible by 4WD. It's also an excellent place for a surf lesson, as it boasts "Australia's longest wave," with a right-hand sandy point break stretching over a kilometer on its best days. Alternatively, you can take a paddle boarding eco-tour for a more chilled experience. Epic Ocean Adventure is the only aquatic operator on the Sunshine Coast taking guests to Double Island Point, with a 4wd adventure along Teewah Beach before hitting the water.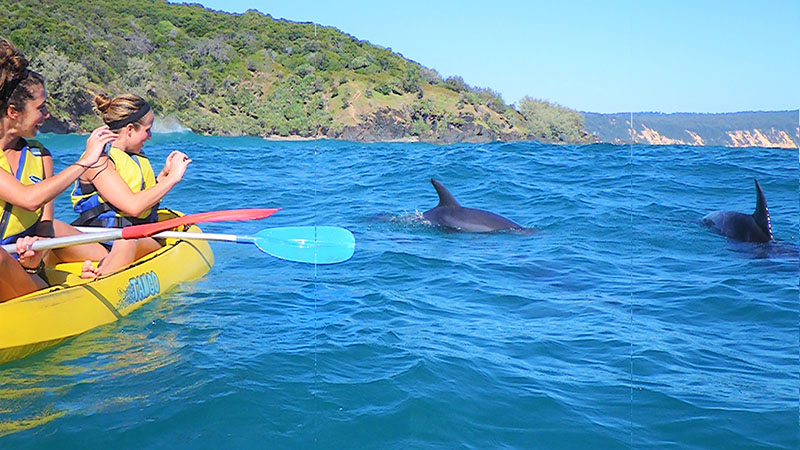 $15 Sunset Noosa River Cruise
Finish off a perfect day in Noosa with a sunset cruise along the river. Noosa sunsets are legendary as the waters turn every shade of gold and red as the sun descends behind the horizon. The Noosa Queen sunset cruise begins at the marina before making its way past Makepeace Island and the North Shore Ferry crossing to Lake Cooroibah, where you'll marvel at the changing colors. Best of all, this experience won't break the bank, as it only costs $15 per adult. Plus, there's a fully licensed bar on board, so you can treat yourself to a glass of wine or a cold beer as you watch the magic of the setting sun.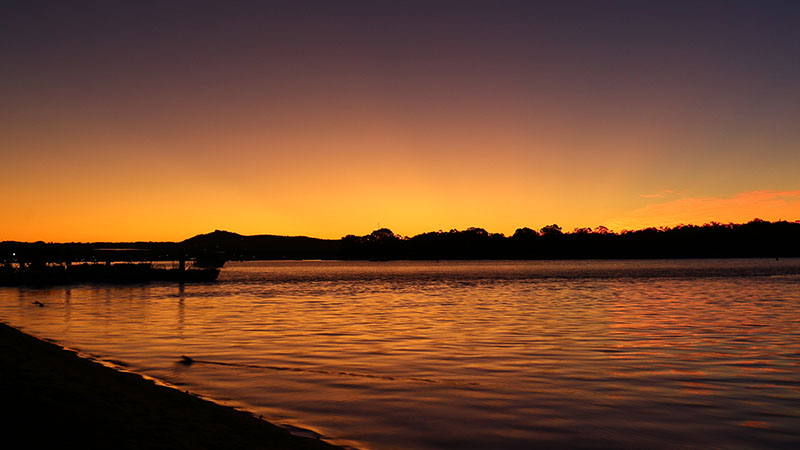 Take in the View From Laguna Lookout
Prepare yourself for the breathtaking views from the Laguna Lookout, located in the Noosa National Park. You'll look out over Laguna Bay, Main Beach, and back along the river towards the hinterland's volcanic landscapes. This view is particularly spectacular at sunset. During whale migration season from June to November, you'll also be able to spot these gentle aquatic giants making their way too and from their breeding grounds. The area surrounding the lookout is dominated by towering grey gums, ironbark, and tallowwood trees. You can access the lookout by car; however, there's limited parking. Alternatively, if you're feeling energetic, you can take the 1.2km walk up the hill through the Yanaman Bushland Reserve. Keep in mind that it is quite steep, so wear comfortable shoes.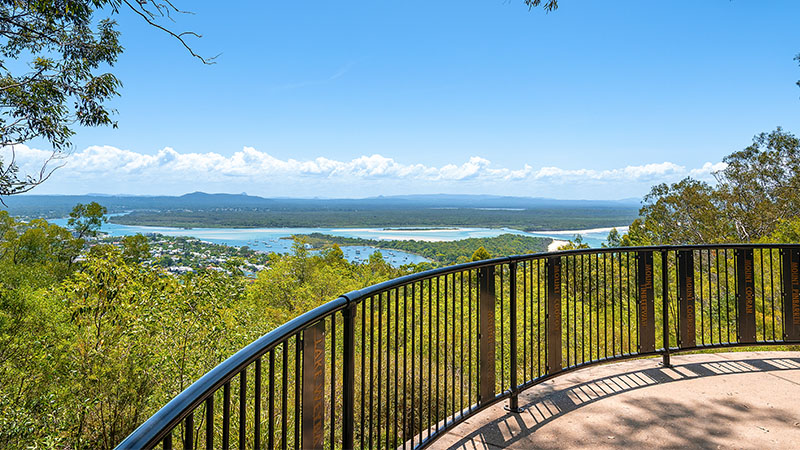 Drive to Noosa North Shore
Get back to nature with a trip to Noosa North Shore. This slice of paradise has over 80 kilometers of white sand beach and rugged wilderness. There's a couple of resorts and homestays, but the north shore's biggest drawcard is 4WD-ing, camping, surfing, and fishing. The stretch of beach along the coast also takes you up to stunning Double Island Point and Rainbow Beach. Beyond that is Inskip Point, where you can catch a barge across to Fraser Island. Spend just the day out on the North Shore, or stay a couple of nights. To get there from Noosa, head back inland to Tewantin and take the car ferry across the river. From there, head to the coast to hit the sand for a drive, do some fishing, or set up camp. You will need a National Parks vehicle access and camping permit before you head off.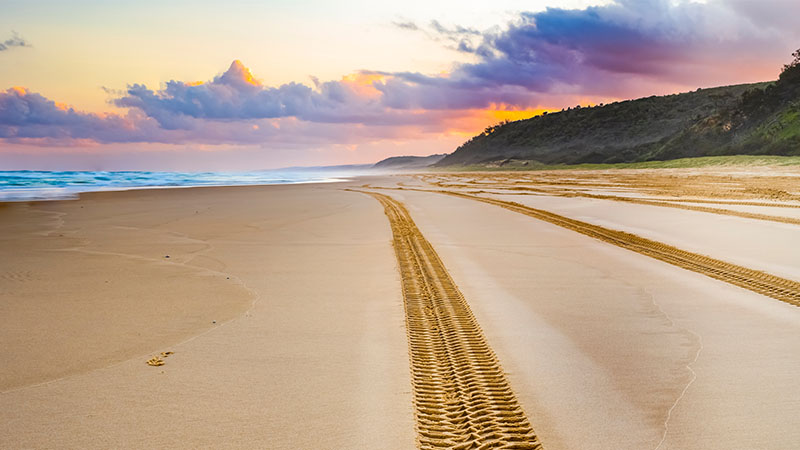 Go Shopping at Hastings Street
Pack your credit card and reusable bags, and hit Hastings Street for a spot of shopping. This strip runs parallel to the beach and leads to the Noosa Woods and the spit. It's also packed full of high street shops, boutiques, luxury resorts, and incredible restaurants. You can get your hands on unique fashion, surf gear, homewares, art, jewelry, and beauty products. It buzzes with life and has an exciting atmosphere. Once you've bought souvenirs, invested in some new resort-wear, or purchased a new bikini, take a break with a refreshing cocktail, and indulge in some people watching. Alternatively, head across to the beach and sink your toes into the sand.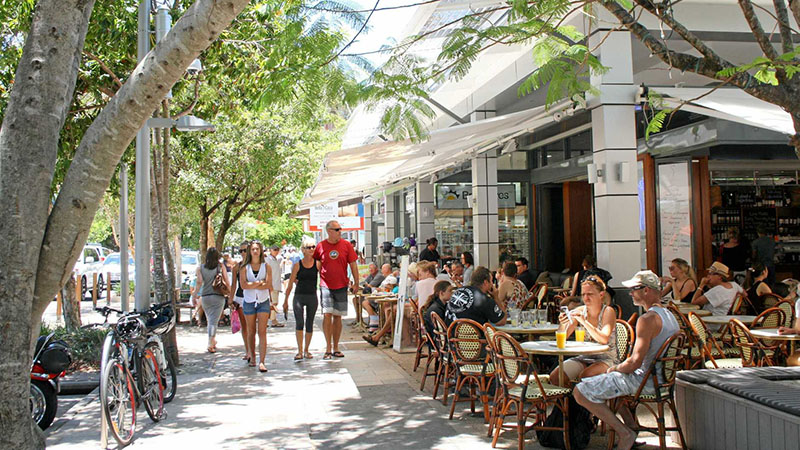 Eat at Noosa's Great Cafes
Foodies will love the excellent quality of the Noosa cafe scene. Enjoy your coffee in the sunshine, indulge in sweet pastries, or devour a delicious meal that showcases the region's best produce. Check out Grind Cafe on Gympie Terrace in Noosaville, or MOTO, Canteen, and Larder and Baked, all located in Noosa Heads. Further south at Noosa's other beaches, you'll find FOMO, Chalet & Co, and Hand of Fatima. Then, on your way out of town towards Eumundi, stop in at once of Doonan's loveliest establishments, Flying West Coffee Roasters or the Cafe Doonan.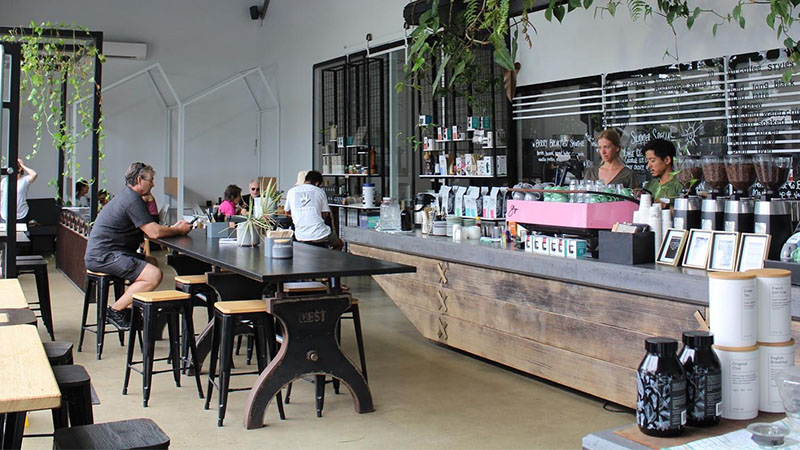 Have a Hit of Golf
Keen golfers will want to book a tee time at either Noosa Springs Golf Club or Noosa Valley Golf Club. Noosa Springs is a stunning 18-hole course located at the Noosa Springs Golf & Spa Resort and is open to the public seven days a week. Meanwhile, the smaller 9-hole Noosa Valley course is a hidden gem near Doonan, which invites visitors to play on a Saturday. Both courses offer excellent facilities and even more beautiful surroundings, including lush gardens, spring-fed lakes, and green rainforest. Pack your own clubs, or hire them on site, along with buggies and golf carts. Each location also has a restaurant, so you can finish your game with a refreshing drink or bite to eat.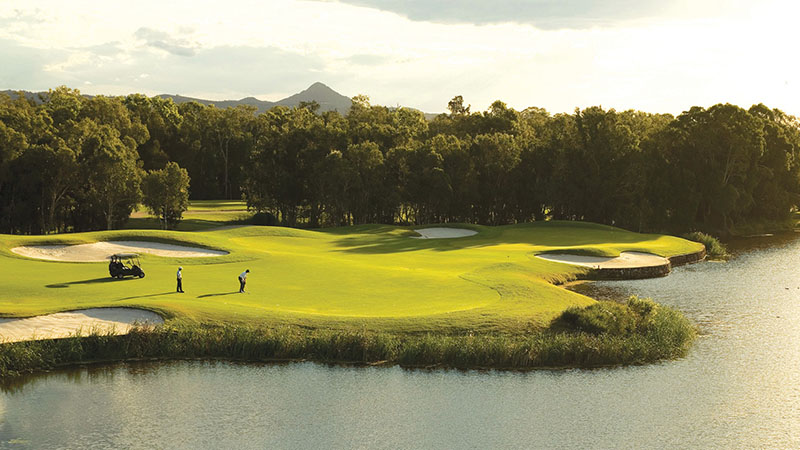 Learn to Surf
If you've been watching the surfers off Noosa's beaches with envy and awe, why not give it a go yourself with a surfing lesson? Schools like Go Ride A Wave have friendly instructors to take you through the ropes in a group or private class. The warm waters, gentle waves, and safe beaches of Noosa are the perfect conditions for beginners. Join a two-hour lesson at 10 am or 2 pm daily, and you'll be riding the waves in no time.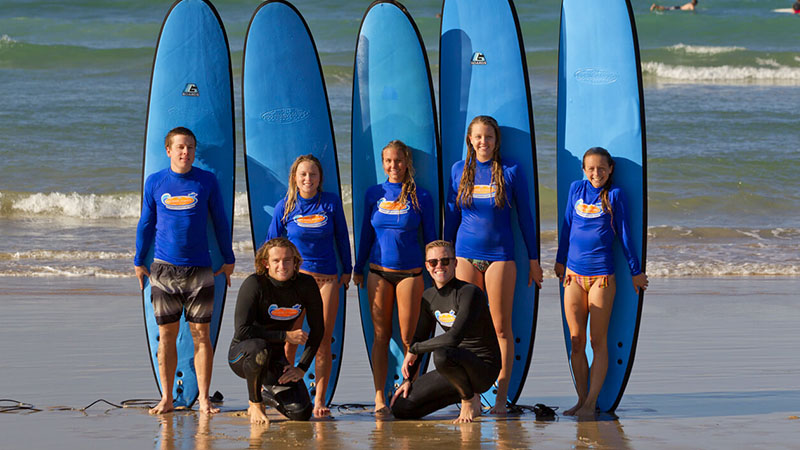 Join a Bird Watching Tour
Join a bird watching tour with Tropical Treks Birding Aventures to discover the avian world that calls Noosa home. Over 300 species of birds are found in the wetlands, mangroves, rainforest, and eucalypt forests of the area. The tours are based in the UNESCO Noosa Biosphere, which also boasts incredible flora, and other wildlife, not to mention incredible photography opportunities. Owner Steve Grainger is a professional birding guide and has spent a lifetime in the Australian bush. As such, he provides an excellent interpretation of the birds, flowers, trees, and history of the environment you'll be exploring. Remember to bring binoculars, a camera, water, sunscreen, insect repellant, comfortable shoes, and quick-dry clothing so that you can make the most of your adventure.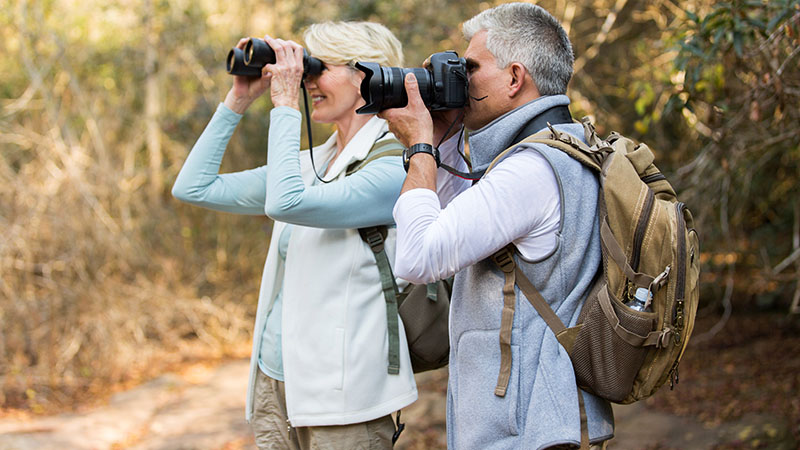 Spend the Day Fishing
Spend a day out on the water with a deep-sea fishing charter. Companies like Fish Noosa provide small-group experiences for half and full-day trips. You'll also get all your bait, tackle, rods, and catering take of, so all you have to bring is your sunnies and fun attitude. They tailor each trip to the passengers on board, so you get the most out of the day. Their boat is a Bass Strait Offshore 30 that has a cruising speed of 27 knots, as well as a covered rear deck, fresh water tap, and onboard toilet. If offshore fishing is a bit too intense, there are also boat hire companies along the Noosa River. You can hire a small boat, rods, and tackle to explore and fish the river and its canals yourself.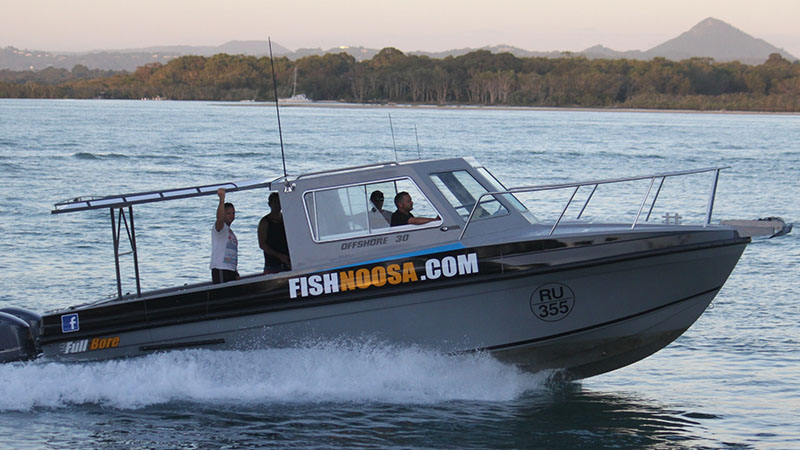 Go Horse Riding
Discover a different perspective of Noosa from the back of a horse. Join the team at family-owned Noosa Horse Riding for a guided ride at Lake Weyba or Noosa's North Shore. Each experience has different skill levels, including novice, beginner, and advanced, to suit riders of all abilities. You'll enjoy the beautiful scenery, spot wildlife, and even enjoy a dip in the water with your horse. It's a truly memorable experience. You can also arrange lessons and private tours for special occasions such as date nights, birthdays, and proposals.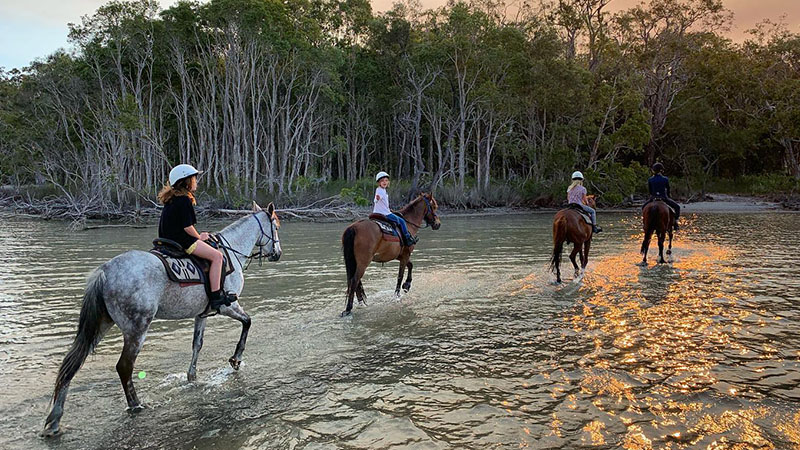 Electric Bike Adventure
Get zipping around town on an electric bike. It's a great way to explore, get active, and enjoy access to areas you wouldn't usually get to see. EcoTekk hires e-bikes for you to explore on your own, or you can join in a guided tour. Explore the Noosa North Shore, jump on a fat-wheel e-bike and take to the sand, or get to know the local area with a quick one-hour escapade. More scenic tours take you up Mt Tinbeerwah or along the Noosa Coast Road with its incredible scenery. The tours and bikes suit both experienced and novice riders so that everyone can participate in this joyful adventure.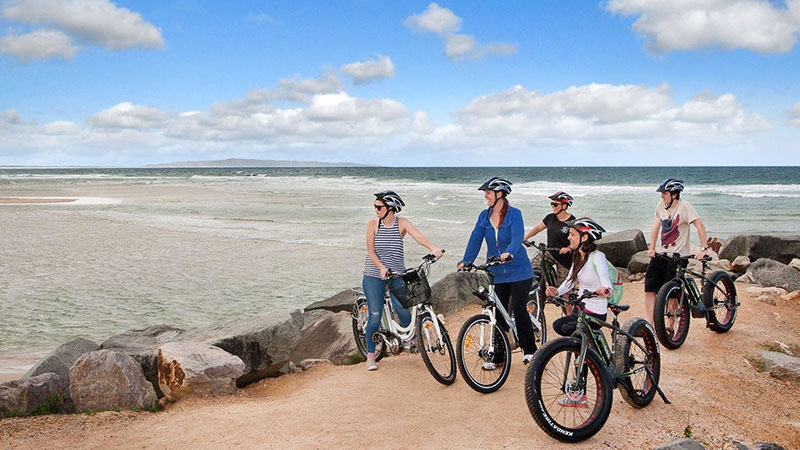 Kitesurfing and SUP Lessons
Why not try something different and head out on the water for a kitesurfing or stand-up paddleboarding (SUP) lesson? Adventure Sports Kitesurf Australia is based in Noosa and provides all the training and coaching you need for your next water-based expedition. The expert instructors use the latest equipment and technology, as well as the best locations to build your skills and confidence. When it comes to kitesurfing, Lake Weyba provides the perfect training ground thanks to its flat water and consistent winds. Then, with SUP, Noosa boasts an array of calm, flat waters on the river to explore, or you can take it up a notch and hit the surf.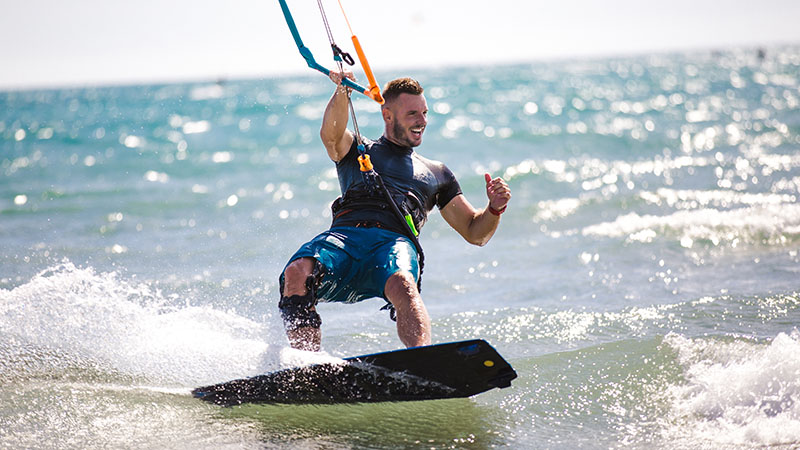 Things to do around Noosa
Visit Eumundi Markets
Every Wednesday and Saturday morning, the sleepy hinterland town of Eumundi comes alive with the sounds, smells, and tastes of The Original Eumundi Markets. Established in 1979, the Eumundi Markets have since become one of Australia's biggest and best artisan markets. There are over 600 stalls, which follow the ethos of "make it, bake it, sew it, grow it." Discover local produce, home-made treats, beautiful jewelry, inspiring art, and hand-made furniture. Then, take a break with a massage, palm-reading, or simply sit in the shade and admire the live musicians and street performers. It's the perfect way to spend a relaxing day. Driving is the easiest way to get there, with parking available for a small fee. Otherwise, Coast to Hinterland Tours have transfers available from most Sunshine Coast localities, or the train station is a short walk away.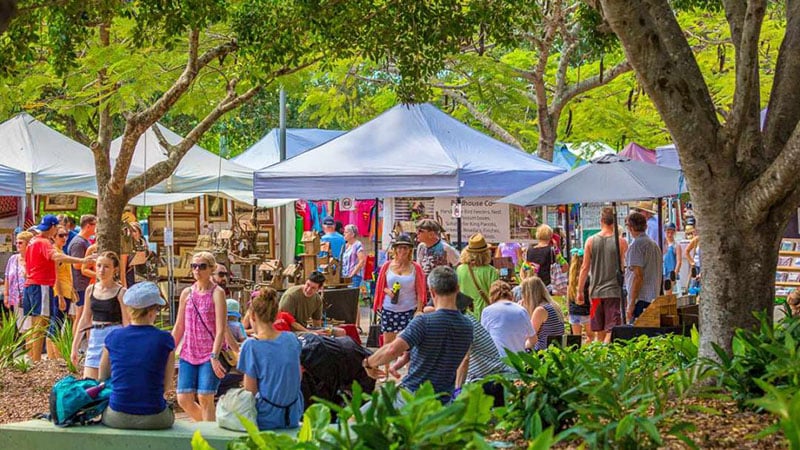 Have Lunch at Montville
Montville is a cute little hinterland town located just under an hour's drive from Noosa Heads. The hinterland region is perfect for a day trip from Noosa, and Montville is a wonderful lunch stop. Tuck into a tasty burger or main dish at Wild Rocket @ Misty's Microbrewery, and wash it down with one of their beers. Alternatively, take in magnificent views from The Edge Restaurant, or indulge in a taste of France at The Long Apron, a Chef Hatted restaurant. Other excellent options include Montville Cafe Bar & Grill, Elements at Montville, Dining on the Deck, Little May Espresso, and the Flame Hill Vineyard Restaurant. Make sure you allow extra time to meander along the main street exploring the unique shops and boutiques; you can pick up some beautiful gifts and wares.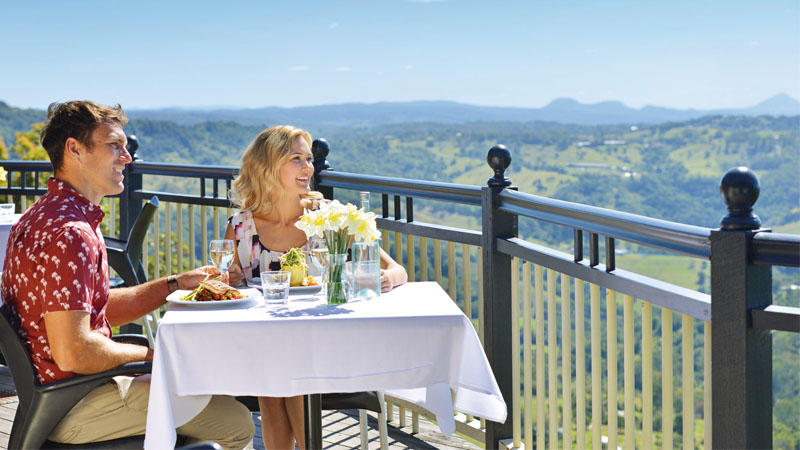 Bushwalk to Kondalilla Falls
Put on your hiking shoes and head inland to the Kondalilla Falls National Park. This park is located in the rugged and stunning Blackall Ranges and is home to the famous Kondalilla Falls, a 90-meter cascade where the Skene Creek drops to the valley below. The Kondalilla Falls Circuit is the best way to explore this beautiful area. It's a 4.7-kilometer trek that takes two to three hours and requires a moderate level of fitness. However, your hard work will be rewarded. You'll see towering eucalyptus trees, distinctive bunya pines, and subtropical rainforest. The track leads you from the parking lot, past rock pools, and a lookout, down into the valley. Here you'll get the best views from the base of the falls before commencing the ascent back up. If you want a less intense walk, the Picnic Creek Circuit is shorter but just as spectacular.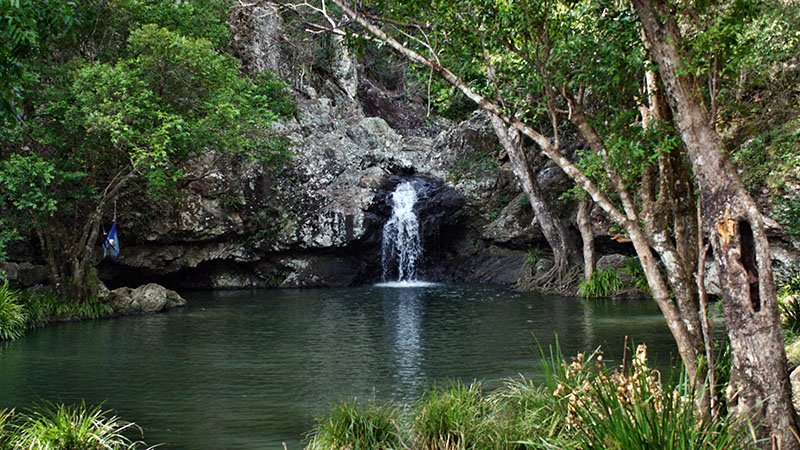 Have a Picnic at Maleny Botanic Gardens
Maleny is another quaint town in the Sunshine Coast hinterland, and it's home to the incredibly beautiful Maleny Botanic Gardens. This privately-owned, 18-acre property welcomes visitors every day of the year, except Christmas Day. Meander among the six kilometers of walking paths, discovering plants, flowers, lakes, and waterfalls, all with panoramic views of the Glasshouse Mountains in the background. In addition to the gardens is Bird World, which has four walk-through aviaries that house over 700 birds, including native Australian species and exotic breeds such as colorful macaws. Join in the fully-guided tours to learn all about these birds. Other features include a giant chair, a Fairy Tale garden, and even an old trawler. Once you're done exploring, treat yourself to a delicious lunch or Devonshire Tea at the onsite cafe.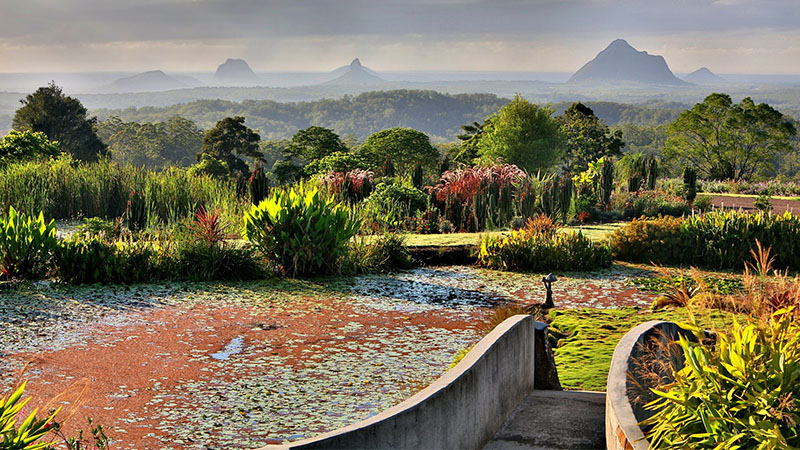 Explore Noosa Everglades
Noosa is home to Australia's only everglades, a pristine eco-system full of abundant bird, mammal, reptile, and marine life, including 44% of all Australia's bird species. Join one of the Everglades Ecosafaris' tours, which depart from the Habitat Noosa Ecocamp, 25 minutes north of Noosa Heads. Squeeze in some fun exercise with the Cruise'n'Canoe tour, which combines a boat cruise, morning tea, and canoeing into one six-hour adventure. If you prefer something less physical, go for the Everglades Eco Safari, which takes you cruising through the wetlands and everglades with a morning tea stop. The final option is a Serenity Cruise, a shorter, three-hour excursion. Your guide will share their knowledge of the area, along with an educational interpretation about the beauty that surrounds you. It's a truly unique experience that gets you deep into the heart of nature.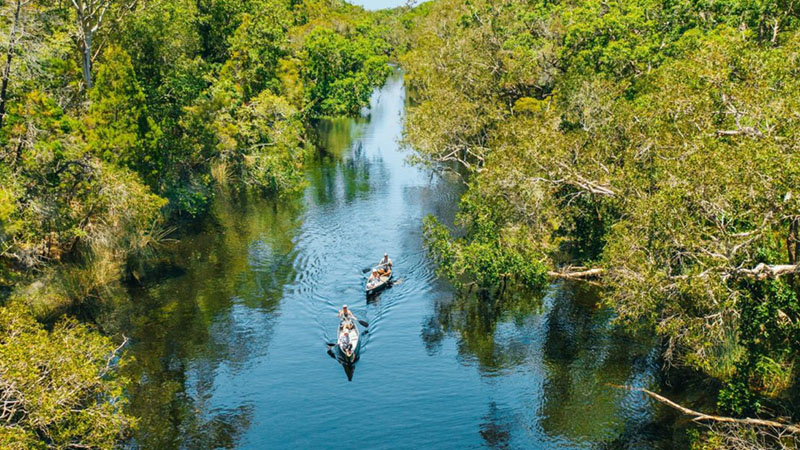 Visit Rainbow Beach
Rainbow Beach is one of Queensland's most iconic stretches of beach and gets its name from the distinctive stripes of colored sand. The township is small yet full of character, and the beach sits at the end of the main road. Explore the town, grab a bit to eat at one of the great restaurants, or enjoy a refreshing beer at the Rainbow Beach Surf Club. You can visit for a day trip from Noosa or splash out and stay a couple of nights. Apart from excellent beach and water activities, Rainbow Beach is the gateway to both the Cooloola National Park and World Heritage-listed Fraser Island. It also forms part of the Great Beach Drive. You can hire a 4wd drive and get all the permits you need in Rainbow Beach to head north to Inskip Point to take the barge across to Fraser Island.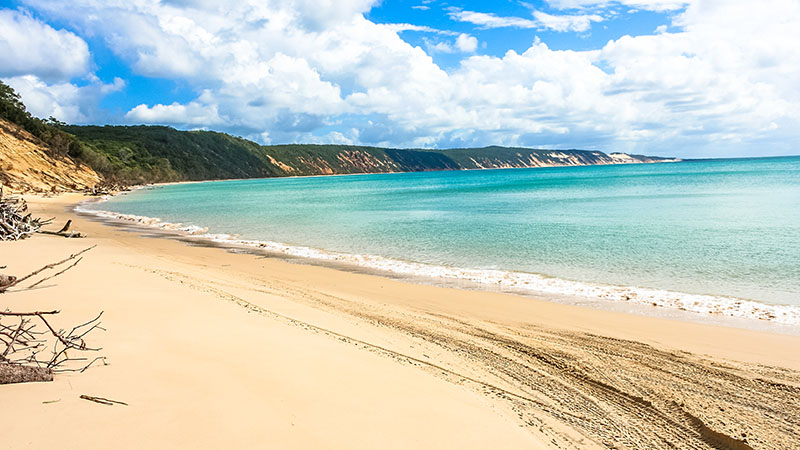 Spend a Few Days at Fraser Island
World Heritage-listed Fraser Island is the world's largest sand island. As such, it's home to some unique and inspiring landscapes. Visiting is best done with a 4WD, so you can explore as you wish; however, day trips and extended tours are available from the mainland. Some of the island's key attractions include the long stretch of 75 Mile Beach, the Maheno wreck, Eli Creek, the champagne pools, Indian Head, and the breathtakingly beautiful Lake Makenzie which is filled entirely by raindrops. Away from the coastline, you can explore towering rainforests, perched dune lakes, and banksia woodlands. All combine to create a distinctive and exceptional ecosystem. Despite its beauty, there are a few dangers to be wary of. Swimming off the east coast is not recommended due to the currents and sharks. There is also a large dingo population, so care needs to be taken around these natural predators.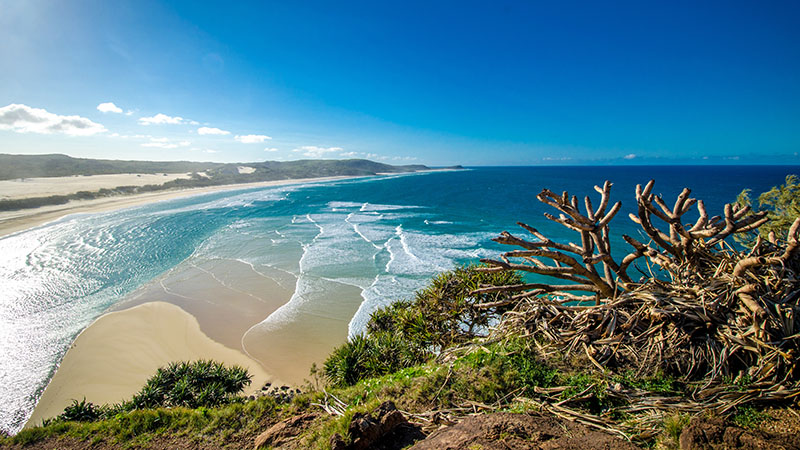 The Great Beach Drive
Take a drive on the best road in the world — the Great Beach Drive. On one side, you'll have the sparkling waters of the Pacific Ocean, and on the other, quintessentially Australian bushland and cascading dunes. You will need a 4WD vehicle for this trip. It starts on the Noosa North Shore and extends along the coast, past Rainbow Beach, to the northern tip of Fraser Island. It's a journey of nearly 400 kilometers that takes you through two UNESCO Biosphere Reserves, a World Heritage Area, and multiple national parks. It's also a trip through indigenous and pioneering history, not to mention the natural world. Expect to spot whales, turtles, dolphins, kangaroos, dingoes, and endless species of birds. You will need vehicle access and camping permits from the Queensland Parks and Wildlife Service and to check tide times and sand conditions before you set off.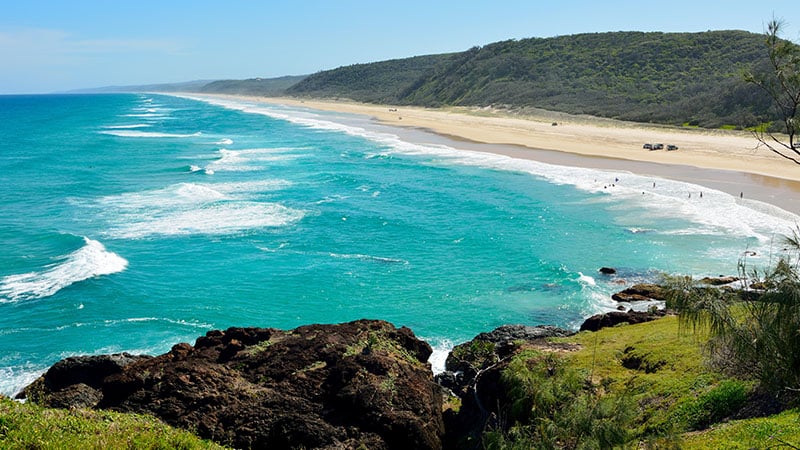 Bushwalk at Mt Coolum National Park
The hike at Mount Coolum is one of the more challenging bushwalks on the Sunshine Coast. It's a 1.6-kilometer track that ascends to 208 meters above sea level. As such, it's best to tackle this with a good level of fitness, appropriate shoes, and plenty of hydration. Allow two hours for the round trip. However, your hard work will be rewarded with 360-degree views of the world below. You'll be able to see Point Cartwright and Noosa Heads to the north, the Blackall Ranges to the west, and Glasshouse Mountains to the south. During winter and spring, you might even spy on migrating whales from the summit. As you climb, you'll journey through forest, woodlands, scrubs, and heath. The mountain is the only place you'll find the endangered Mount Coolum she-oak. The walk is also brilliant for birdwatching — keep an eye out for the resident peregrine falcons.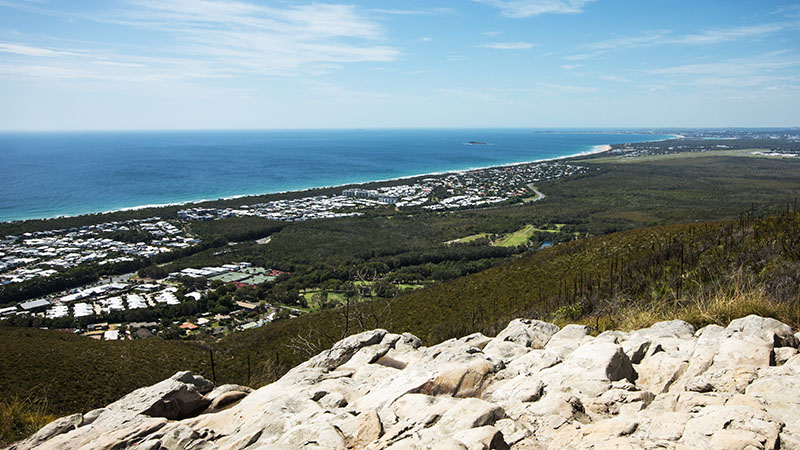 Popular Noosa Activities
FAQs
What are the top attractions to visit in Noosa?
The top attractions in Noosa include the Noosa National Park, all the stunning beaches, shopping on Hastings Street, the farmer's markets, the Noosa River, and the Noosa Botanic Gardens.
What are the most popular things to do in Noosa with kids?
There's so much that the kids will love in Noosa. Spend the day frolicking in the calm waters at Noosa Main Beach, take an electric bike adventure, or enjoy a sunset river cruise. Teach the kids a new skill with a SUP or surfing lesson, spend the day fishing on the Noosa River, or head out of town to visit the Eumundi Markets.
What is there to do in Noosa for free?
There are lots of free activities in Noosa. None of the beaches have a cost to visit, nor does the National Park. You can explore the Botanic Gardens, enjoy the view from Laguna Lookout, bushwalk to Kondalilla Falls, or bushwalk at Mt Coolum National Park. It's also free to visit the farmer's markets and Eumundi markets, though of course, it can be hard not to purchase fresh produce and artisan products!  
What is there to do in Noosa on a rainy day?
Many of Noosa's attractions are based in the beautiful outdoors, but there are still a few things you can do on a rainy day. Why not enjoy a spot of shopping along Hastings Street or indulge in some delicious food from one of Noosa's many fantastic cafes. Many of the hotels along Hastings Street also have excellent day spa facilities, which is perfect for rainy day pampering. Finally, rain can make fishing conditions better, so why not hire a covered boat on the Noosa River and try your luck?
Is Noosa Heads worth visiting?
Noosa Heads is definitely worth visiting. It's a beautiful spot with lots of stunning natural attractions and incredible beaches. Plus, there are lots of delicious food and shopping opportunities when you need a break from the outdoors. The locals are also super friendly!
How many days do you need in Noosa?
Ideally, you'll want to spend at least three days in Noosa to make the most of all the attractions and adventures you can have. However, many people can easily spend a week filling their time with relaxing on the beach, shopping, exploring the national park and everglades, and joining various water sports. Not to mention, there's a lot more just a short drive from Noosa, including Rainbow Beach and the Sunshine Coast hinterland.
SUBSCRIBE TO OUR NEWSLETTER
Subscribe to our mailing list and get interesting stuff and updates to your email inbox.