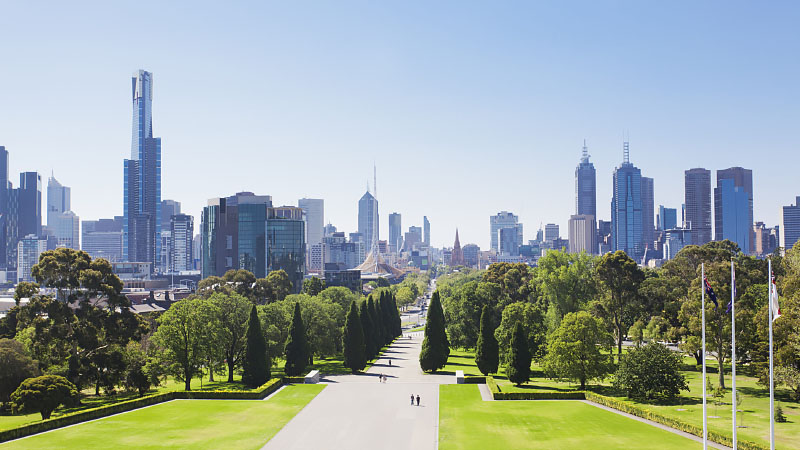 Whether you're a tourist or a local, this season is the perfect time to get outside and experience the wonders of this Victorian capital. From art galleries to wine tastings and activities for the kids, there's endless opportunities and amazing things to do every week. Enjoy the sunshine and incredible scenery with these fun things to do in Melbourne this spring.
1. Spring Racing Carnival
Don your most beautiful dresses and get ready for a day of fun at the Spring Racing Carnival. From Oaks Day to the Melbourne Cup, this spring event is one of the most sought-after. Take your kids and enjoy the sunshine on Family Day, or dress to the nines with your girlfriends on Ladies Day. Whether you're there for the racing or the fashion, this once-a-year event should be marked on everyone's calendars.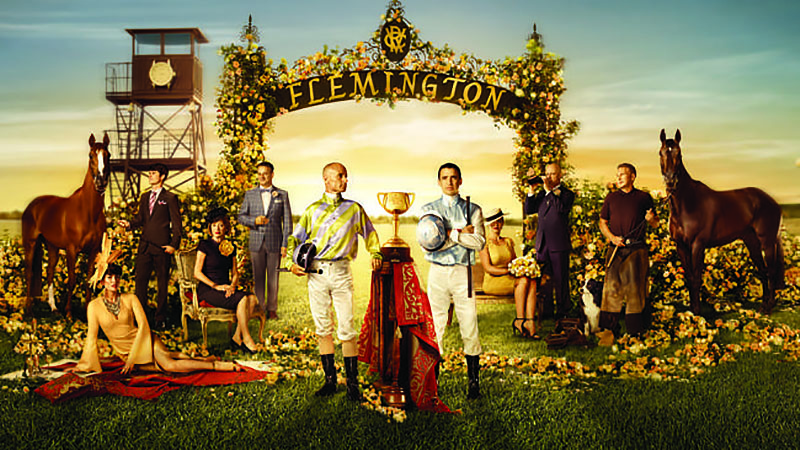 2. NGV Kaws Companionship in the Age of Loneliness
If you're in the mood for culture, be sure to check out the KAWS: Companionship in the Age of Loneliness exhibition. Featuring a collection of paintings, murals and sculptures from Brian Donnelly's (aka KAWS) 25-year collection, which has become an integral part of his generation. This contemporary artist will showcase more than 100 of his most breathtaking designs, including a human-scale sculptural figure and a newly-commissioned 7-metre bronze monumental sculpture. This event is a great way to reflect on the universal feelings, get inspired and bring home memories of the fantastic creativity.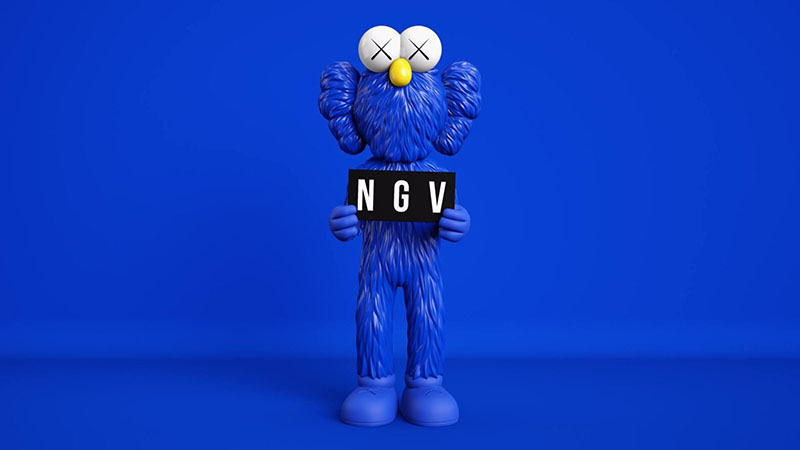 3. Royal Melbourne Show
Take the whole family for a day filled with adventure and fun at the Royal Melbourne Show. From thrilling rides to live music and amazing food, this is the perfect place to celebrate the start of spring. Grab a few show bags on your way and say hello to the farm animals in between rollercoaster rides. No matter if you're bringing your kids or you're on a first date, you'll have the time of your life at this event.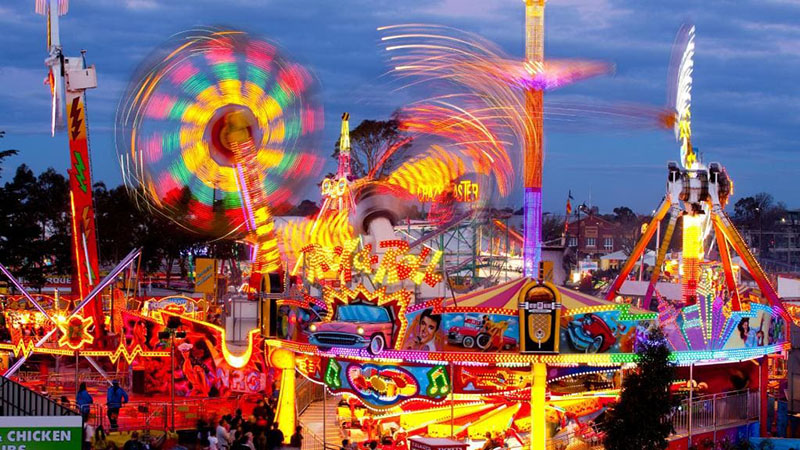 4. Oktoberfest in the Gardens
Taking inspiration from the Bavarian tradition Oktoberfest in the Gardens is the place to go if you love beer and delicious German cuisine. Featuring a great beer hall, roving performers, silent disco and lots of food, you can dress up in lederhosen or dirndls and have a great time. It takes place at the Melbourne Showgrounds on October 19th and is one day you'll remember forever.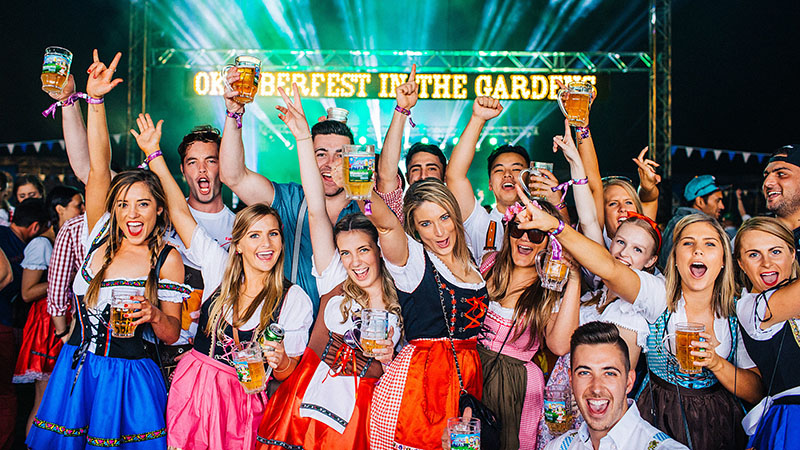 5. The Nutcracker – Australian Ballet
To get you excited for the festive season, you can't pass up the chance to see Tchaikovsky's fantastic piece. The Nutcracker is a 19th-century Christmas story of young Clara who receives a nutcracker on Christmas Eve. When the clock strikes twelve, she is taken to the magical 'Land of the Sweets' to fight the Mouse King and stay in the arms of her Nutcracker Prince. This is one of the most beautiful shows to see with family or friends, and this performance will be forever in your heart.
The Australian Ballet: The Nutcracker

6. IMAX Melbourne
Head to the biggest silver screen in Melbourne at IMAX. Whether you plan on seeing IT Chapter Two or Oceans 3D, there are so many things you can watch and experience at this cinema. IMAX will also be showing some classic and new sci-fi movies in September including 2001: A Space Odyssey, Ad Astra, Aliens, The Fifth Element and many more.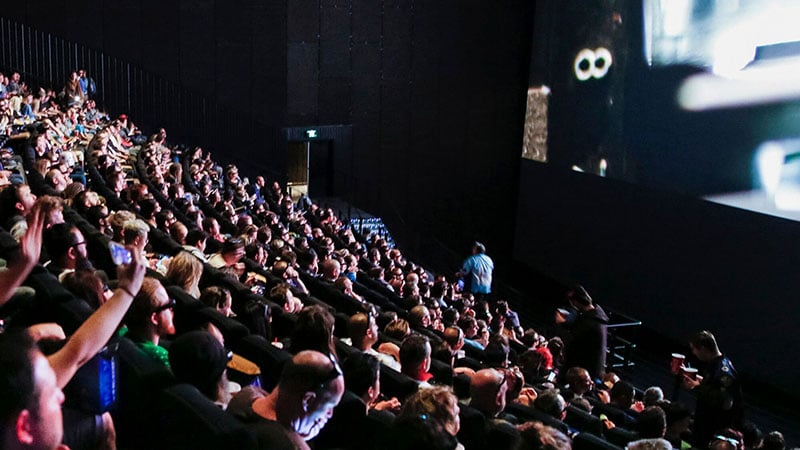 7. Melbourne Music Week
Surround yourself with the most amazing tunes at Melbourne Music Week. This ten-day event celebrates world-class musicians and melodies throughout the city, with live bands, exhibitions and parties. Running from November 14-23, this is a great way to enjoy yourself, hear great music and hang out with friends and family.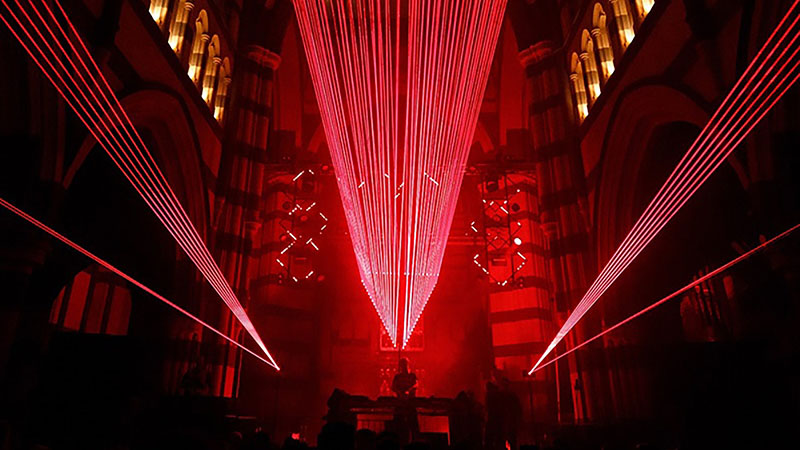 8. Melbourne Fringe Festival
This city is filled with culture, so why not celebrate it at the Melbourne Fringe Festival? Showcasing the most illustrious artwork, music and everything in between that Melbourne has to offer, this event is sure to put a smile on everyone's faces. There are more than 400 performances, artists and exhibitions to enjoy – this is an exciting way to spend your time in the CBD this spring.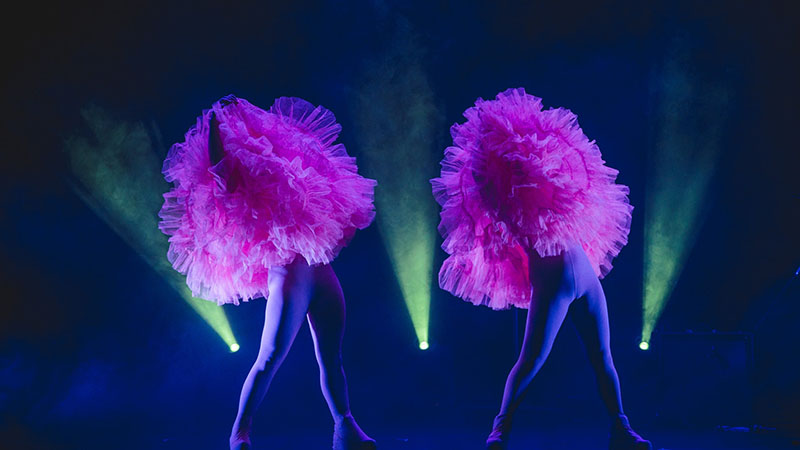 9. Mary Eats Cake High Tea at Kenloch Estate
Enjoy an afternoon unlike anything else at the Kenloch Estate! Held for one day only, you can experience a delightful High Tea surrounded by the glorious gardens. From the free-flowing French Sparkling to the famous tea blends, you can spend the rest of the day walking through the stunning scenery. Bring your friends and family along with you, to have an unforgettable afternoon together. This is a great way to celebrate the start of spring, so don't miss out.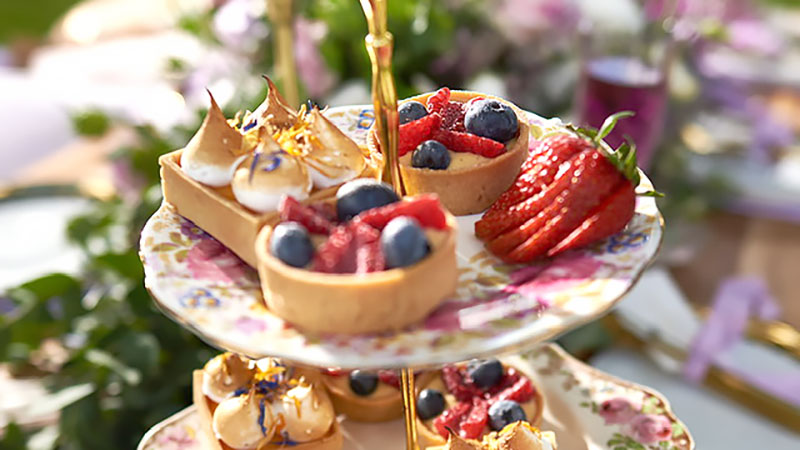 10. Star Wars: Return of the Jedi in Concert
Fancy yourself as a big Star Wars fan? The Return of the Jedi in Concert is a spectacular rendition of John Williams' musical scores. They're performed live to the films and are led by conductor Benjamin Northey. Presented by the Melbourne Symphony Orchestra, you can discover secrets about the movie with pre-concert talk, and enjoy the full breadth of the classic film like never before.
Star Wars: Return of the Jedi in Concert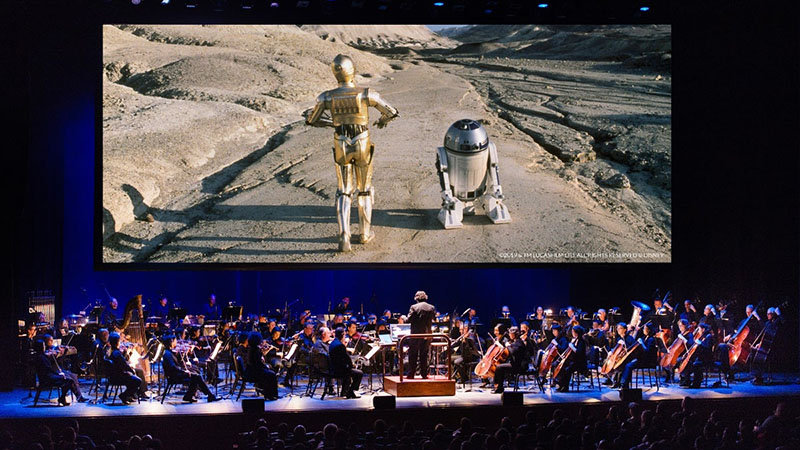 11. Architects of Air: Katena Luminarium
Surround yourself in a labyrinth of colour and excitement at the Architects of Air: Katena Luminarium. This worldwide event is once again coming to Melbourne. The airlock structure is encompassed in colour, atmospheric sounds and a small sliver of sunlight. Enjoy the relaxed session and take your kids along for the fun – you won't regret it!
Katena Luminarium: Architects of Air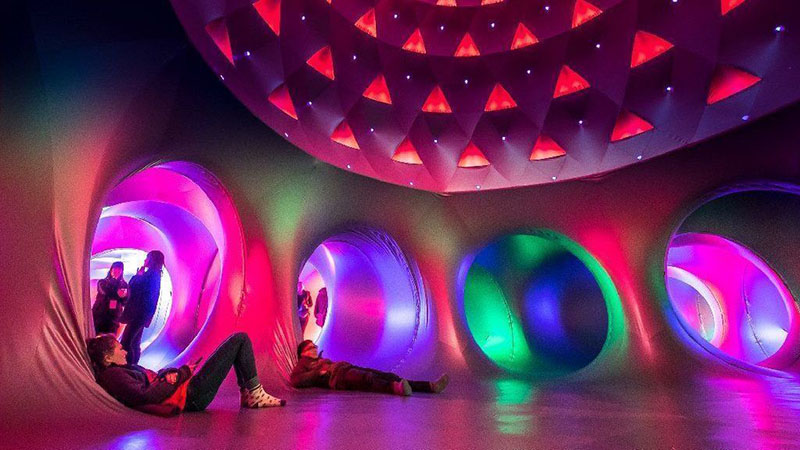 12. Rain Room
Have you ever wanted to walk through the rain but not get wet? This art installation creates millions of raindrops and responds to your physical presence. Following your every move, not a single drop of water will hit you. For those who love unique experiences, this event is the perfect place to get it. Enjoy your surroundings and immerse yourself in an unforgettable experience.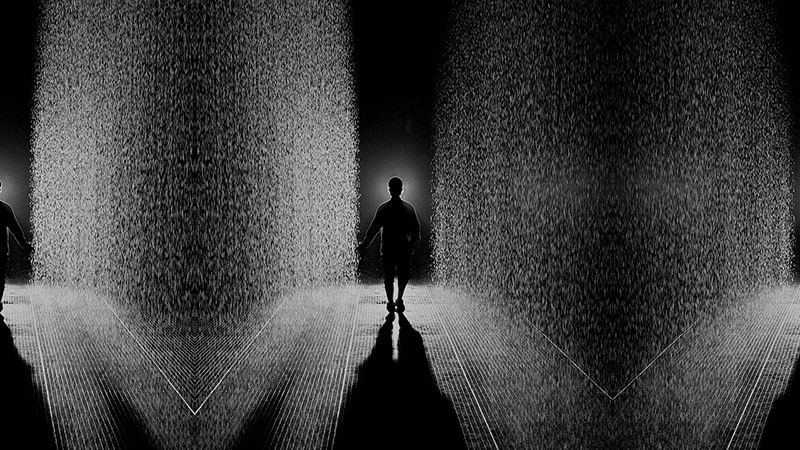 13. Marvel: Journey of Heroes
Celebrate the 80th birthday of Marvel comic books at the Journey of Heroes. Inside Melbourne Central is a collection of original artwork by Patrick Brown, Jon Sommariva, David Yardin, Ben Templesmith and Wayne Nichols. Take a step down memory lane and discover the history of the superheroes and how they've changed since 1939. This is an excellent event for the superfans of these action-packed stories, so get down there to capture its magic!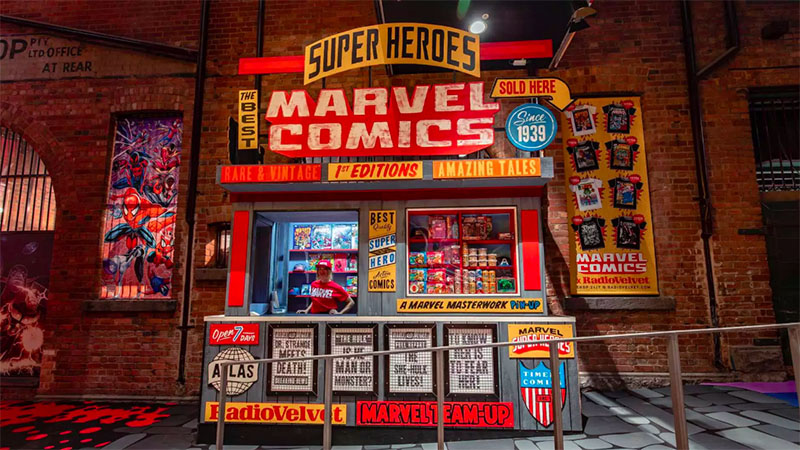 14. AFL Grand Final
The end of the AFL season couldn't be celebrated better than at the Grand Final. Whether you're a Collingwood fan or you have a soft spot for Carlton, showcase your love for the sport at this iconic Aussie event. The game features a fantastic half-time live performance from Paul Kelly and other artists and lots of other entertainment too. Taking place at the MCG on September 28th, dress up in your team's colours and bring the whole family along for a day they will never forget!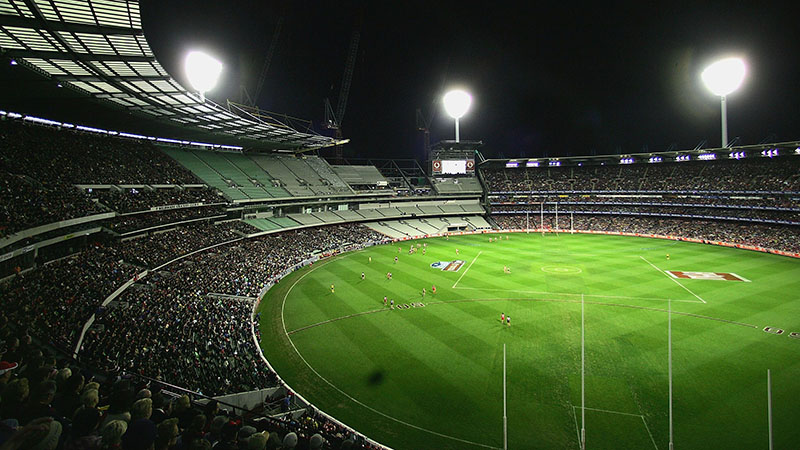 15. Holey Cheese Festival
Nothing says spring quite like a festival dedicated to cheese, wine and music. Hosted at Queen Victoria Market, the Holey Cheese Festival is the perfect event for those who love fine foods with friends. Try an array of soft, blue, vintage and other incredible tastes across the pop-up stalls, and unwind after a long day with its selection of vino and great sounds. This takes place from October 22-27, and will go down as one of the best nights of the season!

16. Colours of the World – International Festival of Language and Culture
Surround yourself with all of the greatest cultures that the world has to offer at the International Festival of Language and Culture. For 17 years, this event has provided Melbourne with amazing talents from across the globe. Taking place on October 26th, you will make memories that will last you a lifetime.
International Festival of Language and Culture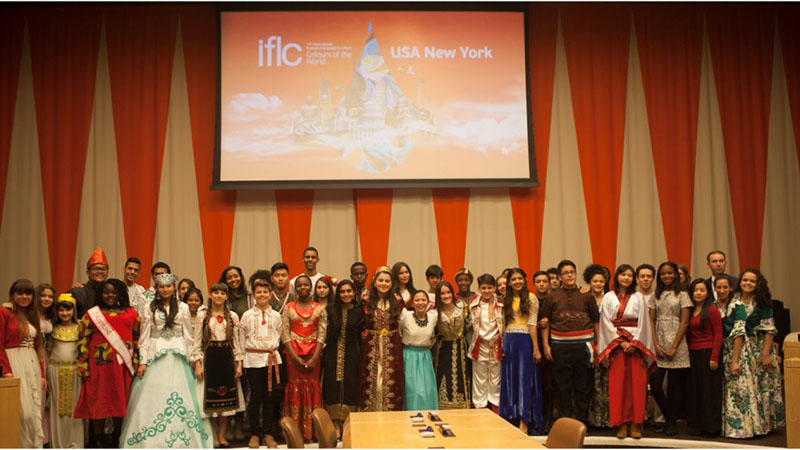 17. The Wizarding Academy Express
Have your wand at the ready and gather your closest friends as you board the Wizarding Academy Express. This moving steam train begins at Southern Cross Station and takes you on a journey, where you will learn spells and have potion classes. There are four carriages you can choose from, each with a different house and professors. This is the best way to spend a day for all the Muggles who wish they were a part of J.K. Rowling's incredible imagination.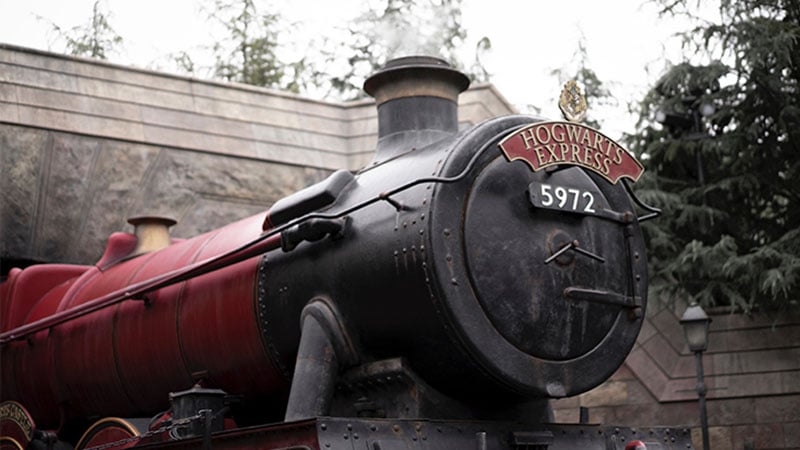 SUBSCRIBE TO OUR NEWSLETTER
Subscribe to our mailing list and get interesting stuff and updates to your email inbox.