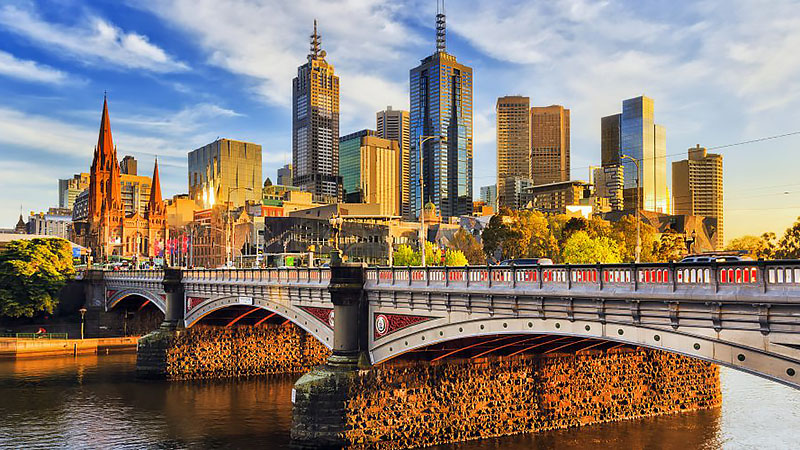 It's time to say goodbye to winter as spring has officially sprung. And with its sunshine comes a whole lot of fresh and fun activities in Melbourne. From the Spring Racing Carnival to Melbourne Fashion Week and even our very own Oktoberfest, the city has a lot on offer. So to help you sort out your social life we have rounded up the most fun things to do in Melbourne this spring.
1. Spring Racing Carnival
Spring Racing Carnival is probably already at the top of your social calendar. Definitely, the highlight of the season, the carnival is the perfect excuse to dress up in outlandish headwear and fun suits while sipping champagne and beer trackside. Have a punt, marvel at the fashions on the field, or simply get down for a few good days of food, fun and froths. The 2018 Spring Racing Carnival truly has something to offer everyone, even your little ones.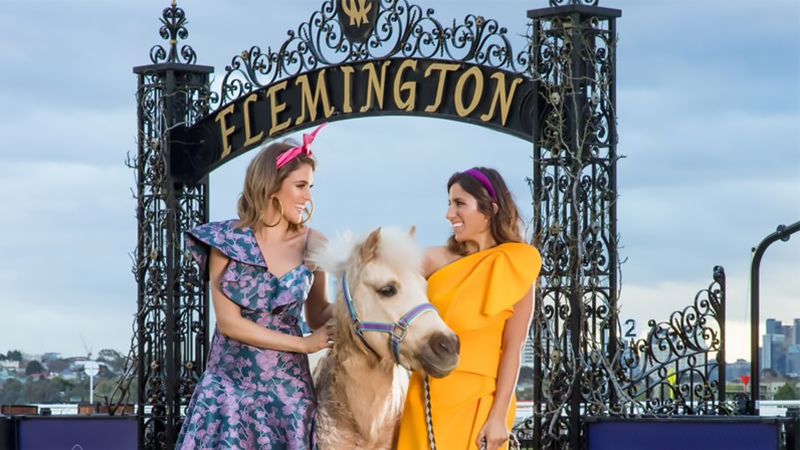 2. Melbourne Fashion Week (MFW)
Melbourne Fashion Week is back in 2018 with eight days filled with fun, fashion, food, walks and talks. Running throughout the first week in spring, the festival celebrates all things Australian and international fashion and retail. With runways from all of your favourite designers as well as a full program of industry seminars and workshops, MFW promises to be as entraining and as educational as always.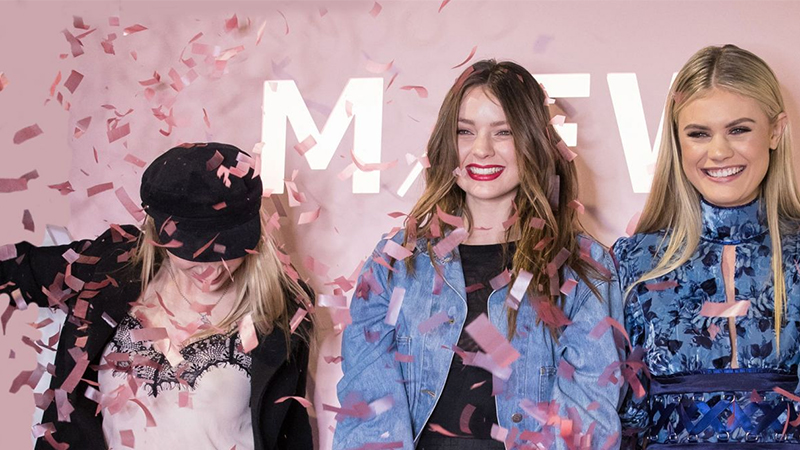 3. Royal Melbourne Show
The biggest week in family fun is the Royal Melbourne Show. Get out and enjoy some spring sun while indulging in fairy floss, Dagwood Dogs and of course a few hot jam doughnuts. Thrill seekers can treat themselves to unlimited soaring and tumbling on some of the scarier rides. Little ones and animal lovers can hang out with the puppies and farm animals in the petting zoo and take in a range of shows and exhibitions. Adults can also have a few drinks while exploring what the pavilions have on offer.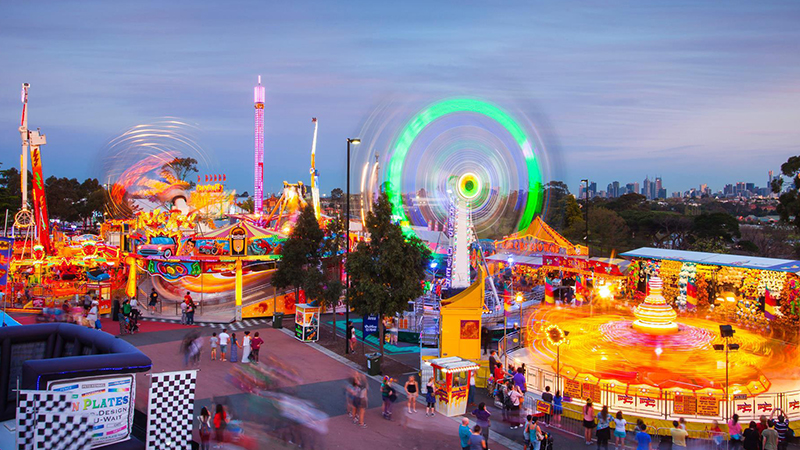 4. Melbourne Fringe Festival
For two and a half weeks in September, the city transforms into an oasis of independent theatre, comedy, visual arts, and a range of eccentric events. The 2018 Melbourne Fringe Festival is no acceptation to the stellar lineup we've seen from previous years. With a  jam-packed program with over 400 events spanning 160 different venues across Melbourne, this cultural hub offers something for everyone. From performances like Wild-her-ness to Gertrude Street Projection Festival Mini, and so much more, this year's festival is as unmissable as ever.
VISIT: Melbourne Fringe Festival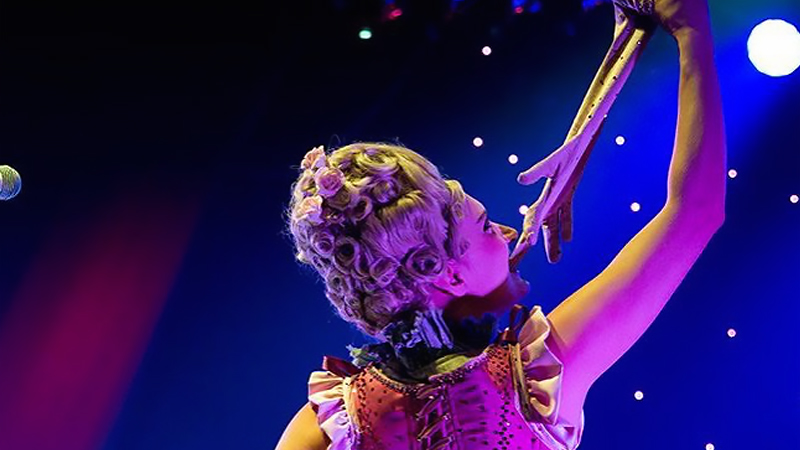 5. Australian Ballet: Spartacus
Choreographed by Lucas Jervies, Spartacus is one of the most popular works of the Australian Ballet to date. This masterpiece will make its Melbourne debut this spring, and we would suggest for you to snap up tickets to this one quickly. The stunning ballet showcases some of the company's most talented male dances. The tragic tale tells the story of a gladiator who led a slaves' rebellion against the Roman empire. For the more romantic at heart, there is also a love story entwined within the daring display of dance.
VISIT: Australian Ballet: Spartacus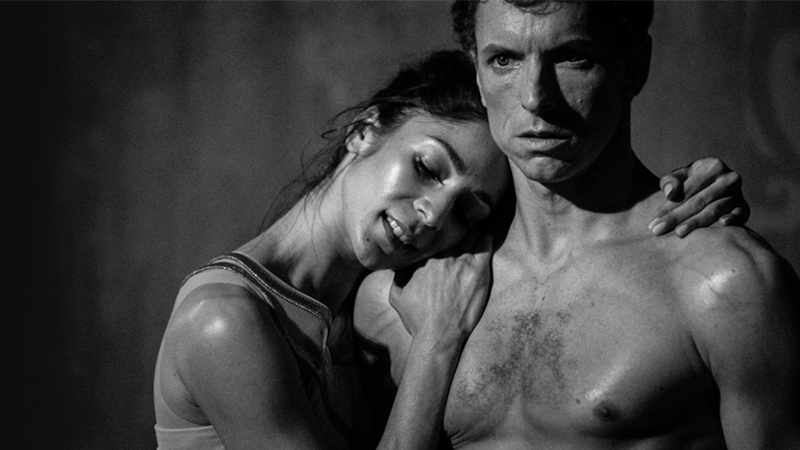 6. Good Food Month's Night Noodle Markets
If you missed Good Food Month back in June, the geniuses behind the foodie festival are bringing back everyone's favourite night noodle market in November. Enjoy the warm spring nights while partaking in all the yummy noodle varieties the city has to offer. With over twenty sizzling food stalls you can eat bulk Asian delights while trying out a range of craft beers and a few cheeky Pimms. As always, there will be some great live entertainment and food will be supplied by all of your favourite vendors. Stalls are yet to be announced, but we are sure they will not disappoint.
VISIT: Good Food Month's Night Noodle Markets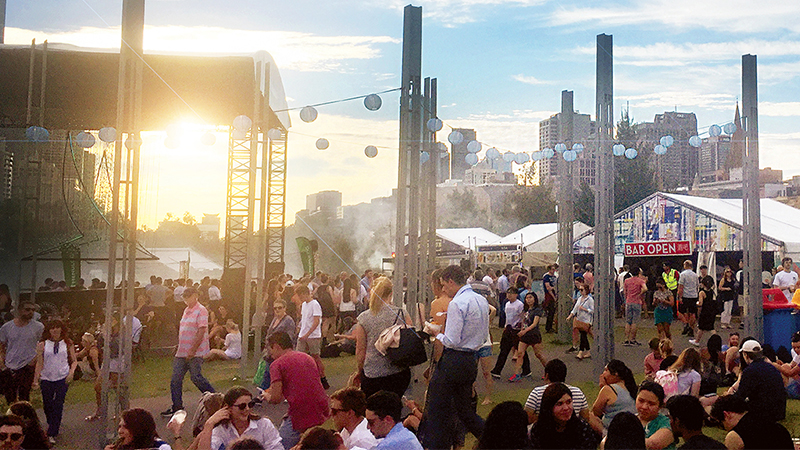 7. Royal Melbourne Oktoberfest
Who says you need to fly all the way over to Germany to celebrate Oktoberfest? Melbourne is bringing local beer lovers their very own festival dedicated to all things cider, wine and of course, beer. After its sell-out success in 2017, this year's Royal Melbourne Oktoberfest will sport over 50 different imported German beers. There will also be a range of German caterers serving up traditional meals such as pork hocks, schnitzels, bratwursts, pretzels and pastries.
VISIT: Royal Melbourne Oktoberfest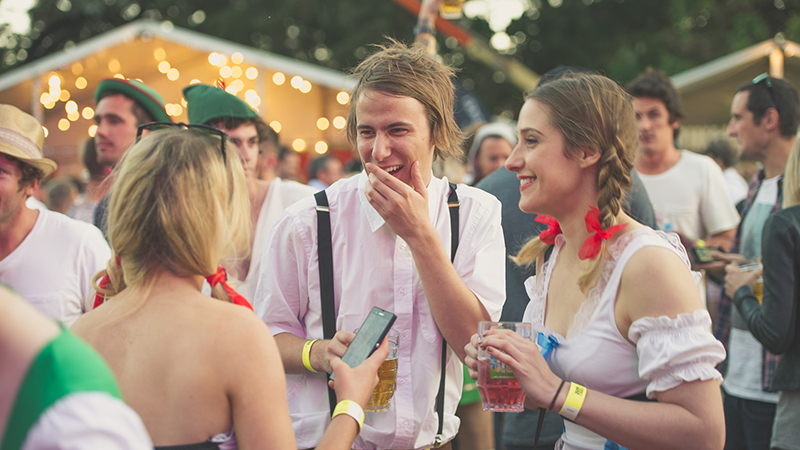 8. MSO – Harry Potter Live in Concert
Get in quick as tickets to Melbourne Symphony Orchestra Harry Potter Live in Concert are selling out faster than the golden snitch. Conducted by Nicholas Buc, this unmissable concert tells the story of Harry Potter and the Prisoner of Azkaban in a truly remarkable and unique way. Complete with dementors, the Knight Bus and Sirius Black, the thrilling tale is accompanied by the music of a live symphony orchestra as Harry soars across the big screen. In addition to this musical spectacular, there is also a series of pre-concert talks with film experts Dr Dan Golding, Andrew Pogson and conductor Nicholas Buc.
VISIT: Harry Potter Live in Concert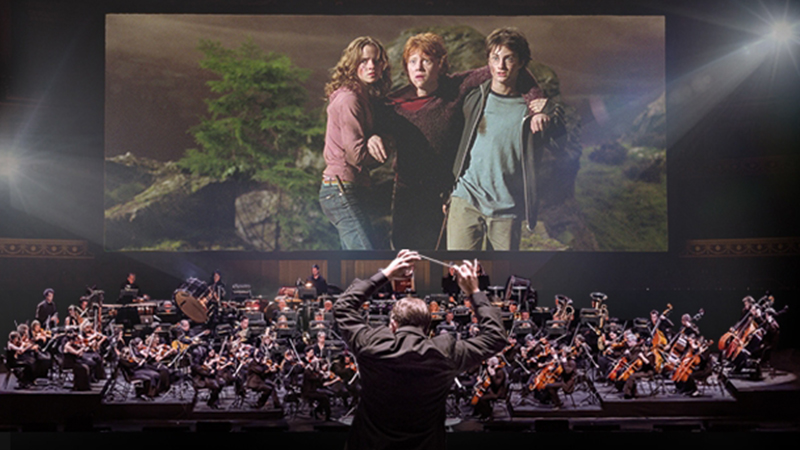 9. AFL Grand Final
As always, the last Saturday in September is the biggest event of the year for all footy fans. While we still don't know which teams will duke it out for the flag, we are sure the city will be a hub of excitement nonetheless. In previous years some massive names such as Ed Sheeran, Meatloaf, Tom Jones and The Killers have graced the halftime stage with this year's musical guest still to be announced. Although rumours have begun to spread that Bon Jovi could be taking the coveted gig. So, even if you aren't a footy fan, the Grand Final is still a good time for all.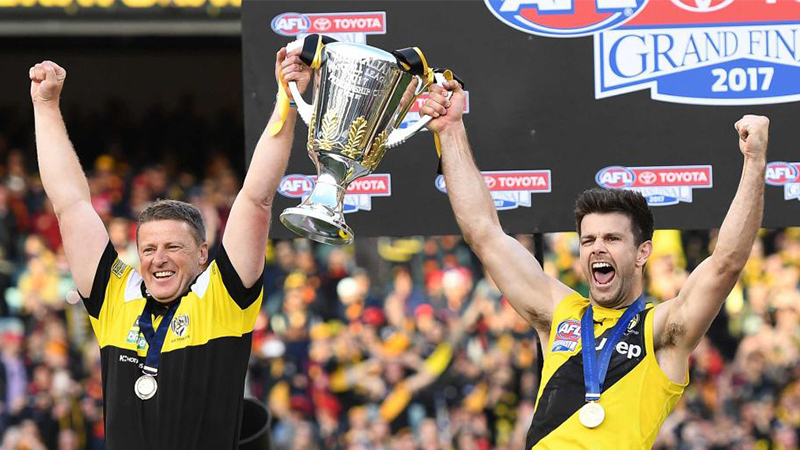 10. IMAX Melbourne
IMAX is the ideal way to escape the pollen this spring. The whole family can enjoy some 3D entrainment including a range of documentaries, family flicks, romcoms and more. Snag a limited spot for Living Universe or thrill seekers should check The Nun. Doco junkies can check out Turtle Odyssey 3D: Our Blue Planet while Harry Potter fans can also rejoice as Fantastic Beasts: Crimes of Grindelwald is also coming soon. There is even something for the music lovers with a special screening of Cliff Richards 60th Anniversary Tour. You can also see Aquaman, Glass and Venom.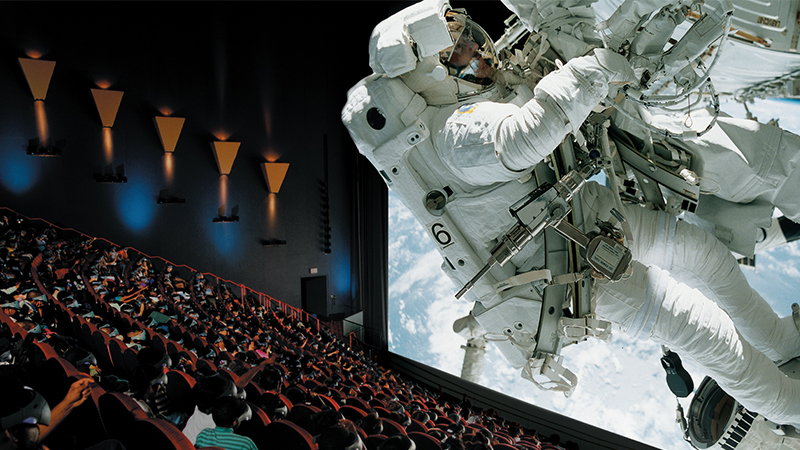 11. Dogapalooza Melbourne Music Festival
The ultimate puppy party in the park, Dogapalooza is here again so you can dance with your doggo to all your favourite artists. Local acts like Hayden Calnin, DJ Lorde Florence Fleetwood and Bec Sandridge will be gracing the stages. While eats and drinks will be served up by some of Melbourne's favourite food trucks and beverages from Moon Dog Brewery. Profits from this pup filled festival will once again go to a range of dog charities like Oscar's Law, Puppy Tails Rescue, Greyhound Rescue Victoria, Melbourne Animal Rescue and Stafford Rescue Victoria.
VISIT: Dogapalooza Melbourne Music Festival

12. Wonderland Late Nights
To be honest, ACMI's Wonderland Late Nights had us at cocktails, but when you throw in DJs and live performances, how can we say no? The temporary exhibition, Wonderland is a dive down the rabbit hole, celebrating all things Alice in Wonderland. It looks at Alice in all her forms from Lewis Carroll's original work through to various film and stage adaptations and her representation in popular music and culture. This interactive masterpiece is complete with your very own map and character from the book to guide you through the journey. Running on the last Friday of every month until October, Wonderland Late Nights will also host a range of artists including Nai Palm, Habits and Saatsuma.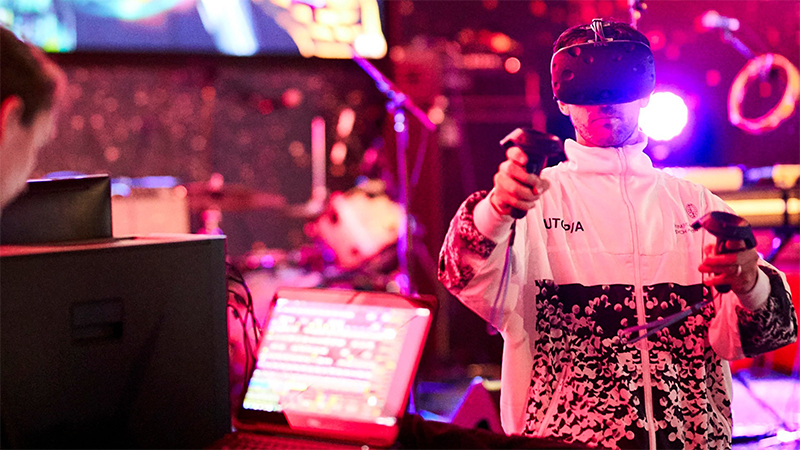 13. Lost Picnic Melbourne
Coming to Melbourne for the very first time, Lost Picnic promises a day jam-packed full of boho music, fun and food. Headlined by Tash Sultana the family-friendly music festival will also host the likes of Meg Mac, Marlon Williams, Odette and Big Words quintet. Held at Flemington Nursery there will also be an impressive selection of food trucks from Pho Nom, Burn City Smokers, Beatbox Kitchen, Curry Up Now, Melbourne Paella Company, Royal Stacks, the Schnitzel Republic, Taco Truck, the Gozleme Station and The Kraken Squid. However, festival-goers can also BYO a picnic basket. There will also be face-painting, clowns, games like badminton, sack races and tug of war, and even bouncing castles to keep the kids entertained.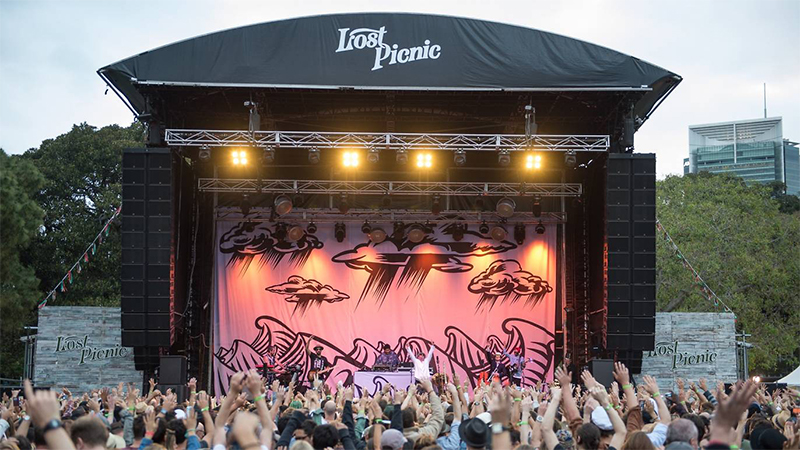 14. Spring Fling Street Festival
The annual Spring Fling Festival will be taking over North Melbourne for its 41st year in a row. The citie's historic Errol Street will come alive with pop up markets, street food, beer gardens and entertainment. As always dog enthusiasts can participate in or just check out the adorable Spring Fling Dog Show. The festival strives to bring together the vibrant inner-city community, with stalls and attractions from the local business alongside good food and live entertainment.
VISIT: Spring Fling Street Festival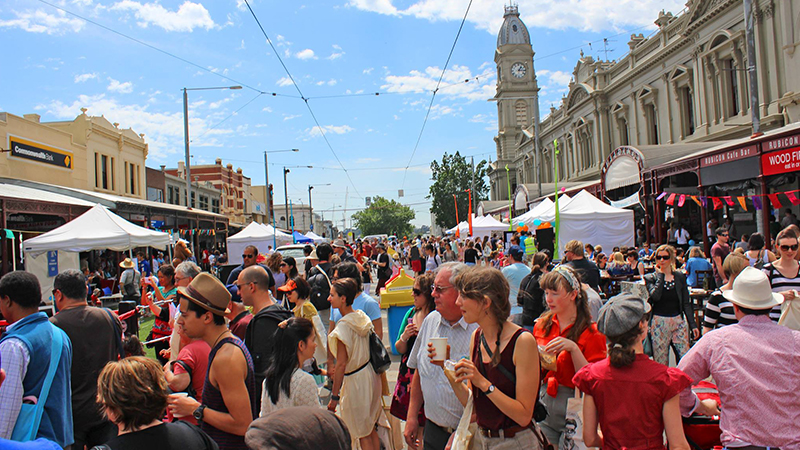 15. Melbourne Music Week
Back with its ninth instalment, Melbourne Music Week is a celebration of local and international talent. The festival consists of everything from folk, techno, spoken word and experimental music held across various and unusual venues throughout the city. This nine-day music fest is an intimate and interactive musical experience featuring headline performances at Melbourne Town Hall. The full program which is soon to be released is a reflection of the citie's deep and diverse musical talent.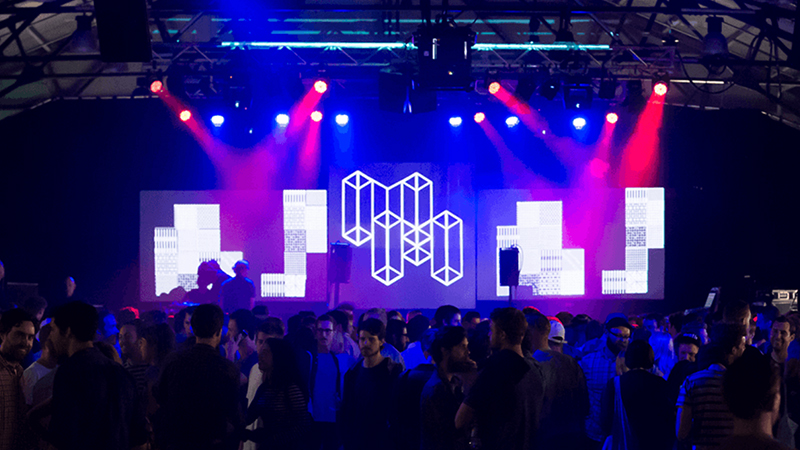 16. Strawberry Fields
Just two and half hours from Melbourne, the whimsical musical festival, Strawberries Fields is turning 10 this year. To celebrate this, festival organizers have revealed a juicy lineup. The homegrown talent includes Hiatus Kaiyote, CC:DISCO!, Wax'o Paradiso and Jazz Hip-Hop Fremantle WA Rock Funk 6 piece, POW! Negro, Luke Vecchio and many more. There is also a score of international acts like headliner Carl Craig alongside a slew of other DJ's and producers. Dance the days away and glam or camp during the nights. Also, the festival is the first to introduce discounted tickets for low-income earners, so everyone can attend this dreamy two-day event.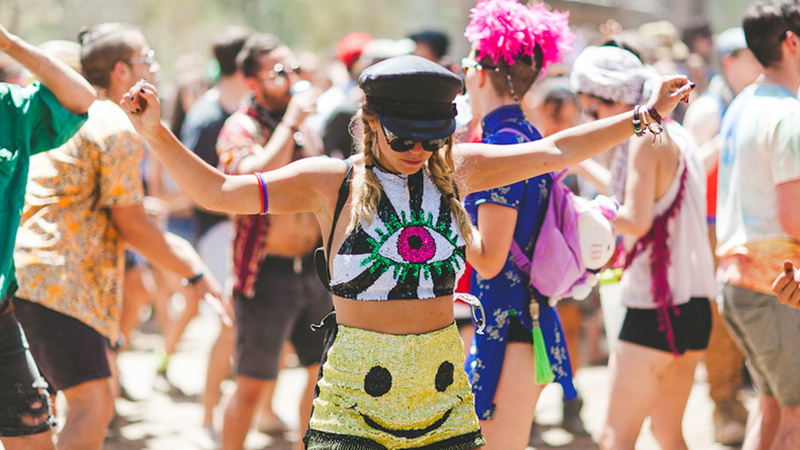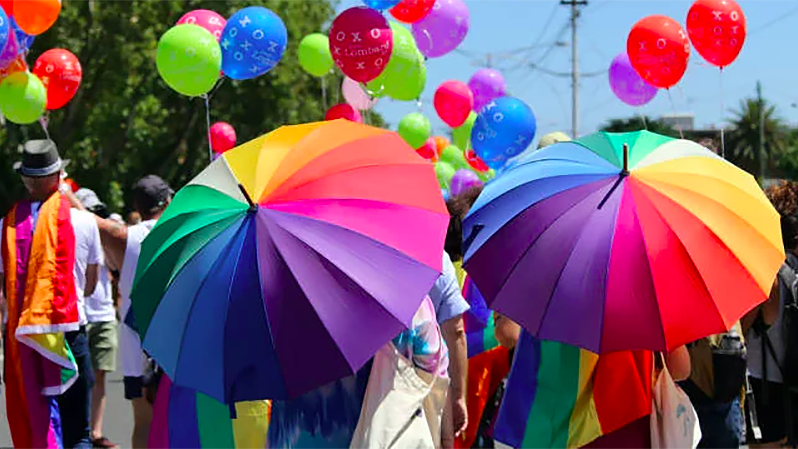 FUN THINGS IN MELBOURNE
SUBSCRIBE TO OUR NEWSLETTER
Subscribe to our mailing list and get interesting stuff and updates to your email inbox.