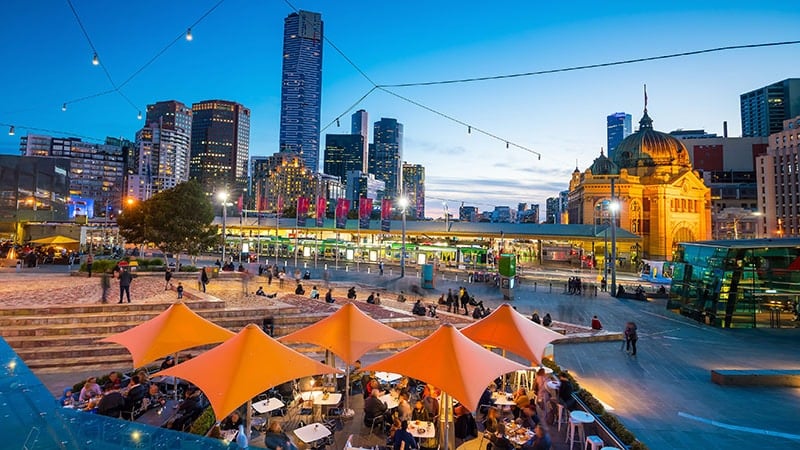 Don't let the cold weather stop you from getting out and about this winter. Melbourne has far too much to offer for you to spend the next three months on the couch. So, instead of binge watching shows on Netflix, spend the season having fun at Melbourne's best events, activities, and festivals. Whether you're a book-lover, art fanatic, jazz enthusiast, film buff or foodie, Melbourne has something going on for you. Now, all you need to do is clear your weekends and prepare to have some serious fun because this list contains all the top things to do in Melbourne this winter.
1. QVM Winter Night Market
Every Wednesday night you can rug up and enjoy the best food, drink, entertainment and trinkets at the QVM Winter Night Market. Along with the endless array of street food stalls and bars, there will be over 130 art, fashion, homewares and general knick-knacks stands. This year, however, is the debut of the Book Nook. This brand new space will showcase new and pre-loved books and second-hand records. Churro Kitchen, That's Amore, Simply Spanish, Just Felafs, Tribal Tastes Whole Foods, Beato te Panigaccio and more will be serving up all the delicious eats while beverages will be supplied by the likes of Mitchelton Winery, ReWine and Coldstream Brewery.
When: June 6th – August 29th, Wednesday nights, 5 pm – 10 pm.
Website: www.thenightmarket.com.au
Where: Queen Victoria Markets, Melbourne
Cost: Free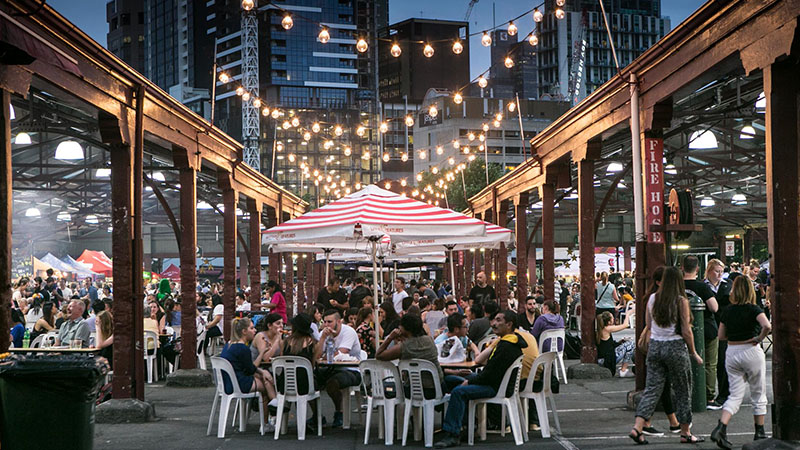 2. Melbourne International Jazz Festival
Melbourne international jazz festival is back for a specular 21st birthday bash. This year's program is as diverse as ever including a range of top jazz musicians to headline as well a few up-and-comers and local talents. Enjoy a day full live music, free events and a selection of cool after parties. Check out the website for the program and ticket costs.
When: June 1st – June 10th
Website: www.melbournejazz.com
Where: See website
Cost: See website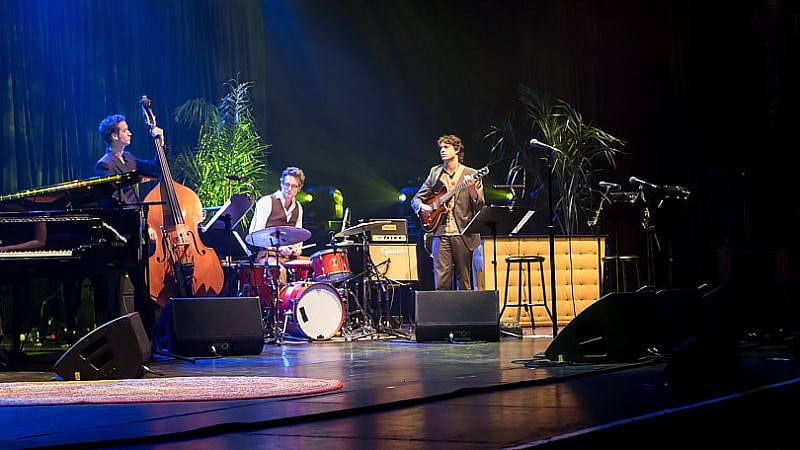 3. High-Octan Modern Dance Verve
Fancy a night at the ballet? Well, you're in luck because, throughout June, The Australian Ballet will be performing Verve. The triple bill features works by three phenomenal choreographers. Veteran dance makers and the two companies resident choreographers, Tim Harbour and Stephen Baynes join forces with Alice Topp to deliver an exciting and diverse show. Alice Top is one of the country's most exciting new choreographers, known for work on music videos for the likes of Megan Washington and Ben Folds. Her work for Verve is titled Aurum. Set to the music of Italian pianist and composer Ludovico Einaudi it explores the Japanese tradition of repairing items with gold. The program will open with, Stephen Baynes' Constant Variants. This neo-classic ballet is set to Tchaikovsky's graceful 'Variations on a Rococo Theme'. Tim Harbour's Filigree and Shadow will close the event. 
When:  June 21st – June 30th
Website: www.australianballet.com.au
Where: See website
Cost: See website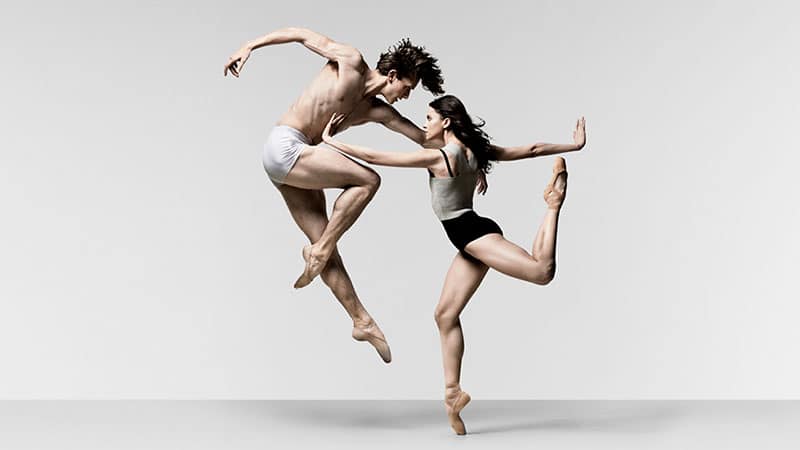 4. Melbourne International Film Festival
Throughout August, Melbourne plays host to the world's best flicks. Melbourne International Film Festival has been around since the 1960's, making not just the oldest film festival in the country, but also the most popular one. Showcasing international features, arthouse films, documentaries, short and family-friendly films from all over the globe, this is a perfect event for movie buffs. You can purchase a ticket to individual sessions, but we'd suggest buying a festival pass, which gets you entry to all the events.
When:  August 2nd – August 19th
Website: www.miff.com.au
Where: See website
Cost: See website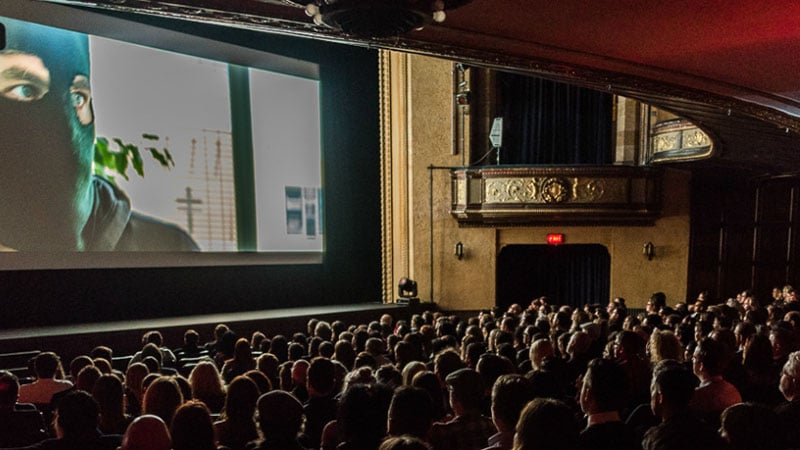 5. OZ Comic-Con
Geeks, nerds and pop culture junkies rejoice as OZ Comic-Con is back with a line up of super guests including Riverdale's KJ Apa and True Blood's Joe Manganiello. Hosted by Buffy the Vampire Slayer alumni, Clare Kramer, this year's event is bigger than ever with exhibits and fun for the entire family. Other guests include Aussie actor Keiynan Lonsdale best-know for his roles in The Flash, Legends of Tomorrow, Love, Simon and Dance Academy, as well as Lucifer's Lauren German and David Ramsey who plays John Diggle on Arrow.
When: June 9th – June 10th
Website: www.ozcomiccon.com
Where: Melbourne Convention and Exhibition Centre, Melbourne
Cost:$17.50 – $650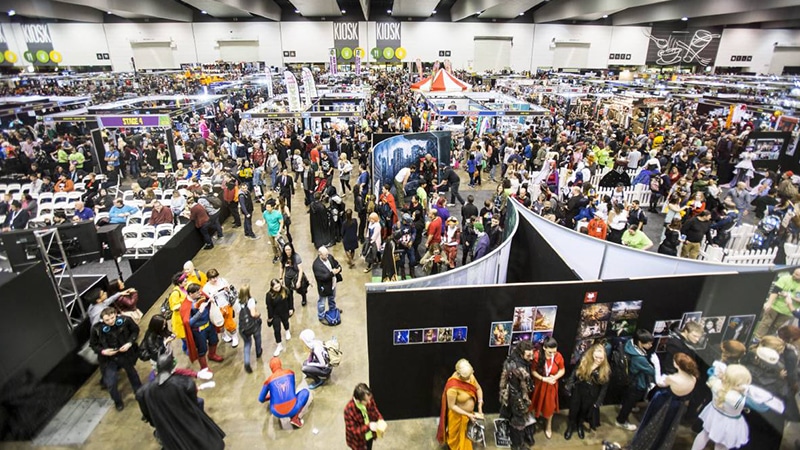 6. Friday Nights at the NGV
Your Friday nights are sorted throughout winter at NGV's Friday Nights series. This year they're pairing a string of gigs alongside masterpieces from the Big Apple in MoMA at NGV: 130 Years of Modern and Contemporary Art. It features work dating back to the nineteenth century right through to the present. Musical guests include Hammond organ trio Cookin' on 3 Burners, Stella Angelico, Barney McAll, Thando, and emerging hip-hop artist REMI as well as many more.
When:  June 15th – October 5th
Website: www.ngv.vic.gov.au
Where: NGV International, Southbank, Melbourne
Cost: $13-$37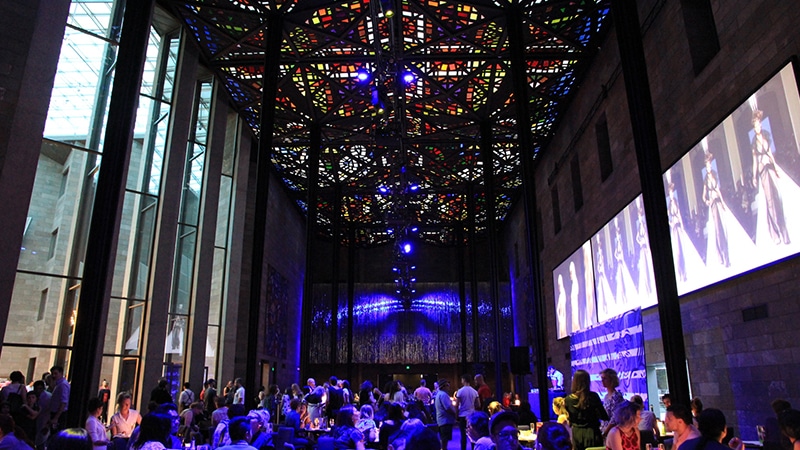 7. IMAX Melbourne
Warm up with a movie at Melbourne's very own IMAX theatre. Over the chilly season, IMAX is offering a selection of family, doco, artsy and big-name flicks to keep you entertained. Take the little ones to see the Incredibles 2 in 3D or check out the Jurrasic Park and Jurrasic World double feature, and of course, the latest instalment of the saga, Jurrasic World: Fallen Kingdom. If you're a doco junkie, America's Musical Journey and Pandas 3D will tickle your fancy.
Website: www.imaxmelbourne.com.au
Where: Melbourne Museum Precinct, Melbourne
Cost: See website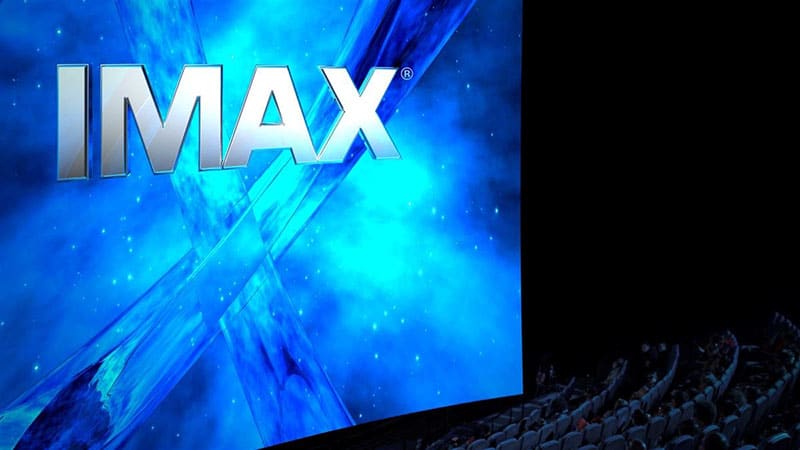 8. Emerging Writers' Festival
Whether you are an aspiring novelist, journalist, blogger, poet, or just a lover of books and prose, the 2018 Emerging Writers' Festival will surely capture your interest. This year's event boasts a range of educational talks from some of the biggest names in writing. The line up includes the likes of Melissa Lucashenko, Isobelle Carmody, Esther Anatolitis, June Jones and so many more.
When: June 19th – June 29th
Website: www.emergingwritersfestival.org.au
Where: See website
Cost: See website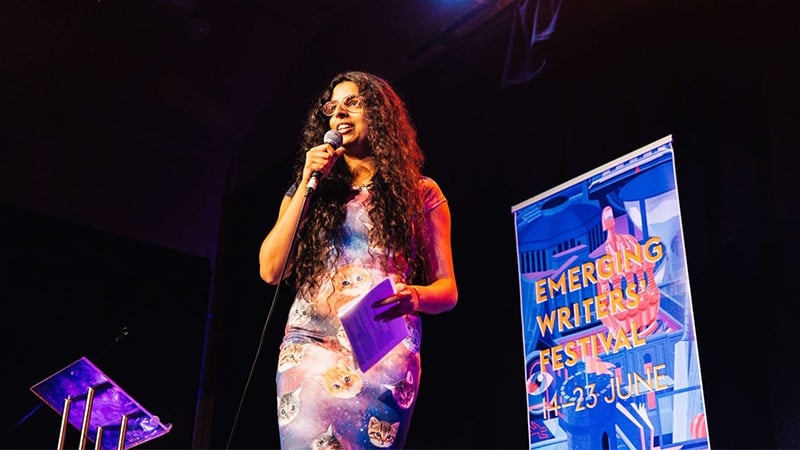 9. ACMI Family Sundays
Get down to ACMI on the first Sunday of every month from now until November for a full day of free, family-friendly fun. ACMI is once again providing a score of interactive activities and events for kids utilising media, technology and the moving picture. This year the little ones will be able to craft art-making robots, code their own video games and partake in so many more fun, educational activities. Keep your eyes peeled for a superhero, tv production, and Pixar and Disney character theme days too.
When:  June 3rd – November 4th
Website: www.acmi.net.au
Where: Federation Square, Melbourne
Cost: Free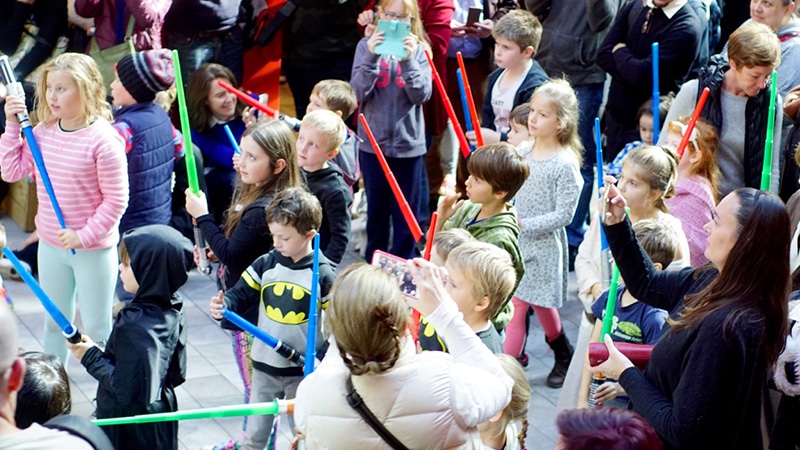 10. Mary's Secret
Mary's Secret is a speakeasy-style pop-up bar offering the full roaring 20's experience. Play around of snooker while sipping cocktails or take a guided tour of the mansion with Mr Duncan, the butler of Lady Mary Chirnside. Done up in gorgeous flapper gear, Mary Chirnside also greats her guests and will welcome you to the bar. Decked out in rose gold and baby pink, this pop-up drinks destination is certainly not one to be missed this winter. There are a few packages on offer with a basic bar entry starting at $80 right up to the $1237 package. This includes two nights' accommodation, daily breakfast in bed, a three-course dinner and a one-hour massage.
When: Fri, Sat, Sun, June 1st – June 16th
Where: www.ancemore.com.au
Where: Werribee Mansion Hotel & Spa, Werribee, Melbourne
Cost: $80-$1237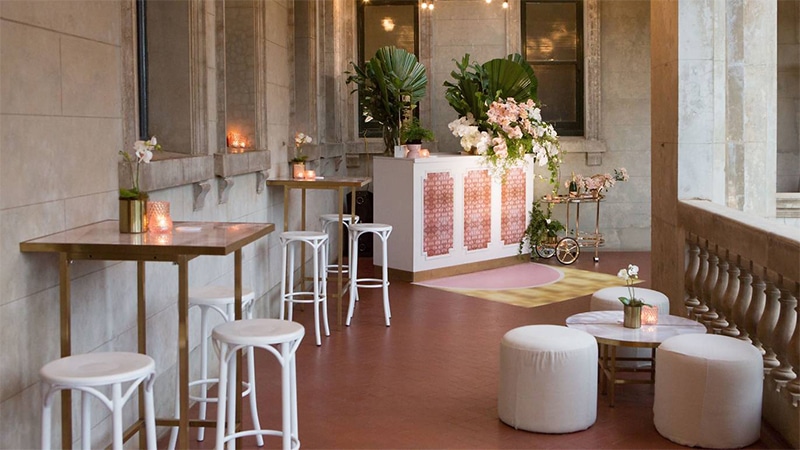 11. Freedom Time
Returning for the second annual winter festival of sound and vision, Freedom Time is an unmissable event. The one-day rave party will see three different stages booming with local and international talent, hosted by music labels, Wax'o Dystopia, Butter Sessions and Music From Memory. The line up includes musicians, DJs and producers such as Dopplereffekt, Veronica Vasicka, Dip in The Pool, Joe Claussell and more. After dark party goers will be treated to a trippy light show by LED genius from John Fish collective. La Paloma will be dishing up the grub while Alley Tunes will supply caffeine. 
When:  Saturday, June 30th
Website: www.freedomtime.com.au
Where: Coburg Velodrome, Coburg North, Melbourne
Cost: $99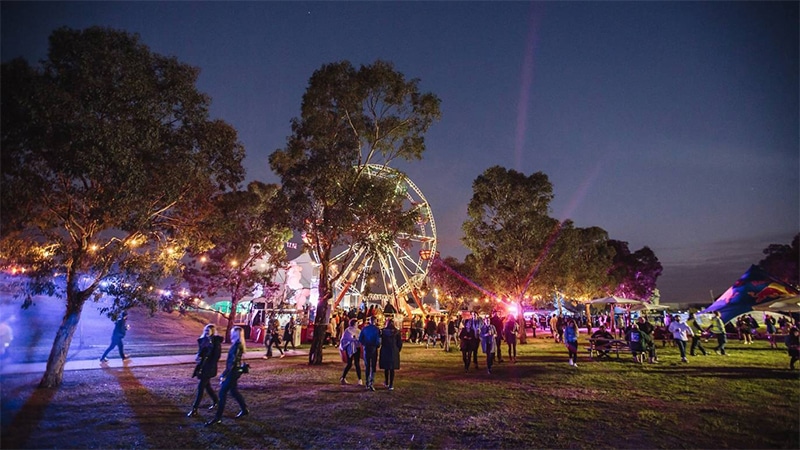 12. Finders Keepers Market
With over ten years on the market circuit, Finders Keepers are back this July. Staring out as a humble 20 stand operation, the market now spans three days and is one of the most renowned art and design destinations. July lineup is yet to be announced but if its anything like the previous years it will not disappoint. Plus a great selection of delicious eats and drinks is always on offer. This year the event has also extended the trading hours staying open until 6 pm on Saturday and 5 pm on Sunday, so you have more time to stroll, shop and eat.
When:  July 13th –  July 15th
Website: www.thefinderskeepers.com
Where: Royal Exhibition Building & Carlton Gardens, Melbourne
Cost: $5, free for children under 12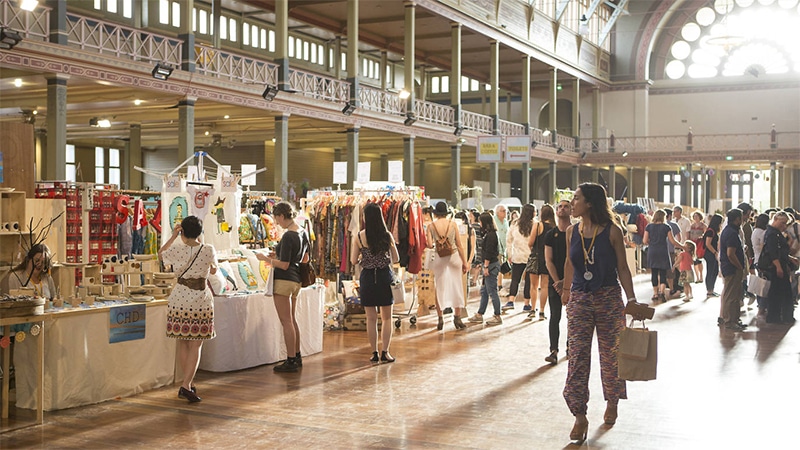 13. Regina Spektor
Indie pop artist, Regina Spektor is bringing her particularly quirky brand of music down under. The songstress is blessing Melbournians with a one-off solo performance at Southbank's Hamer Hall. She will play songs from her full repertoire which comprises seven studio albums and smash hit singles, Fidelity, Samson and Us. If you are unfamiliar with Regina Spektor, you may recognise her voice from the theme song of Orange is The New Black, which she also wrote. The indie-pop pianist has also performed alongside rock royalty, The Strokes and had music featured on Greys Atanomy and 500 Days of Summer. Stay tuned Sydney, because she will also be playing at Opera House in July.
When: July 8th
Website: www.hartscentremelbourne.com.au
Where: Hamer Hall, Southbank, Melbourne
Cost: See website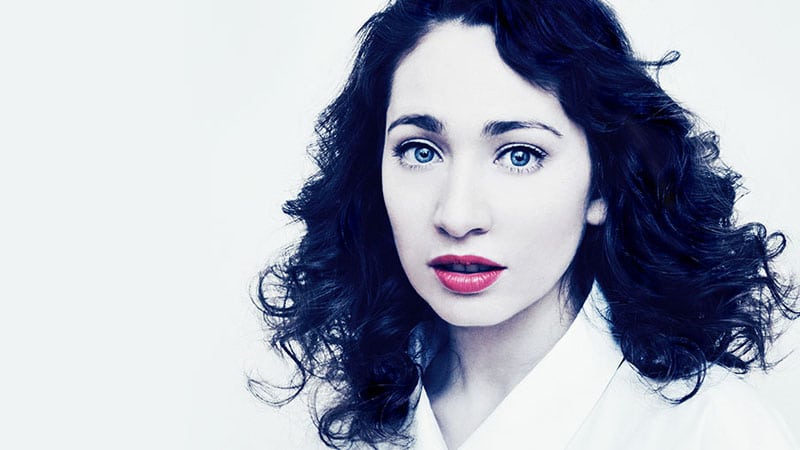 14. Hot Chocolate Festival
What better way to beat the winter blues than with an entire festival dedicated to hot choccy? The Chocolateries along the Great Ocean Road and the Yarra Valley are gifting us a month-long hot chocolate festival. Every single day throughout August you can indulge in over 30 selections of decadent and delicious hot chocolate varieties. Expect plenty of tastings and exciting new flavours with creations such as smashed avo and white chocolate, Golden Gaytime and pumpkin chai flavours.
When: August 1st  – August 31st
Website: www.yvci.com.au
Where: See website
Cost: Free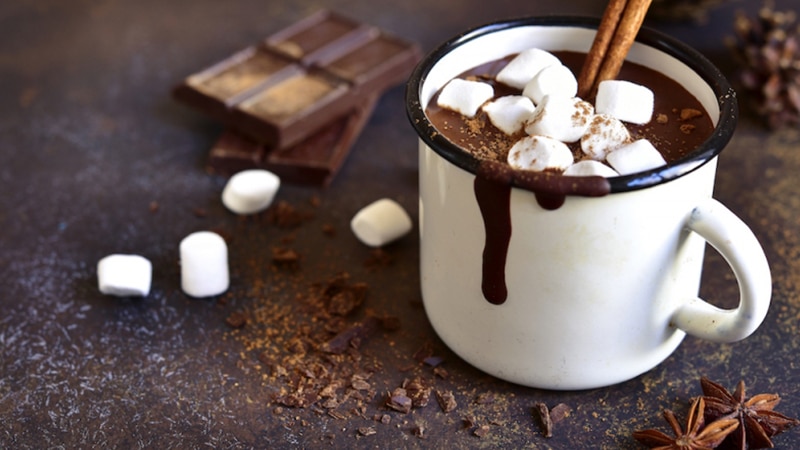 SUBSCRIBE TO OUR NEWSLETTER
Subscribe to our mailing list and get interesting stuff and updates to your email inbox.