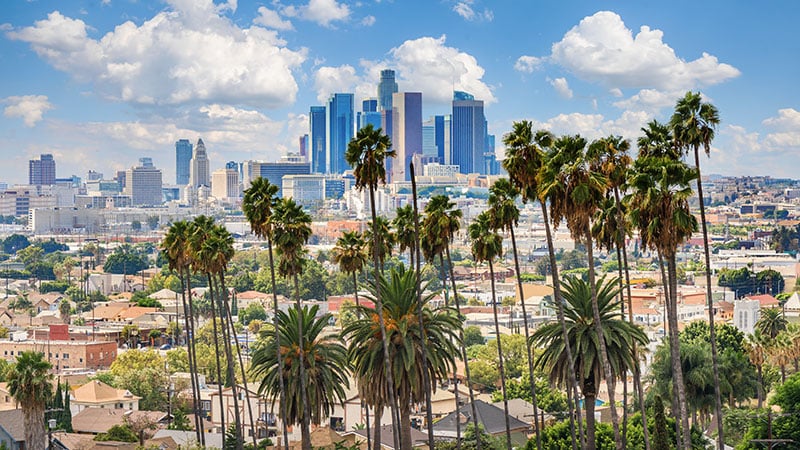 Los Angeles attracts millions of visitors each year for a good reason. It's a place of dreams, success, and unique experiences, and there's no shortage of fun things to do! The city is home to some of the world's most impressive architecture, vibrant neighborhoods, talented performers, and luxury hotels. Whether you want to channel your childhood with a trip to Disneyland or relax at Santa Monica Beach, there is something for everyone. For all those planning their next vacation, Los Angeles should be on your bucket list.
1. Universal Studios
Universal Studios Hollywood is a destination that certainly has no shortage of things to do. Highlights include rides and attractions such as Harry Potter and the Forbidden Journey and The World Famous Studio Tour. Visitors can dine at one of the many themed restaurants, shop at some of the quirkiest stores, and enjoy the finest that entertainment has to offer. A few top experiences include Nighttime Lights at Hogwarts Castle and the Raptor Encounter.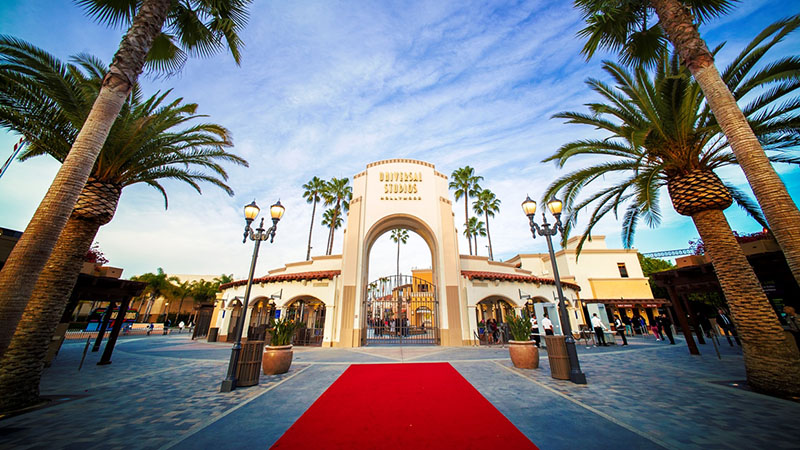 2. Disneyland
Disneyland is often considered the happiest place on earth, for both children and adults. Located in Anaheim, California, a visit here is bound to create lasting memories because there is so much to do. Disneyland has many rides and attractions, and hotels are conveniently situated nearby. The holidays are an especially great time to visit because the theme park has festive fireworks. There are also events with multicultural music and holiday-themed food markets. In 2020, there are a few unmissable experiences, which include the highly-anticipated Star Wars: Rise of the Resistance attraction.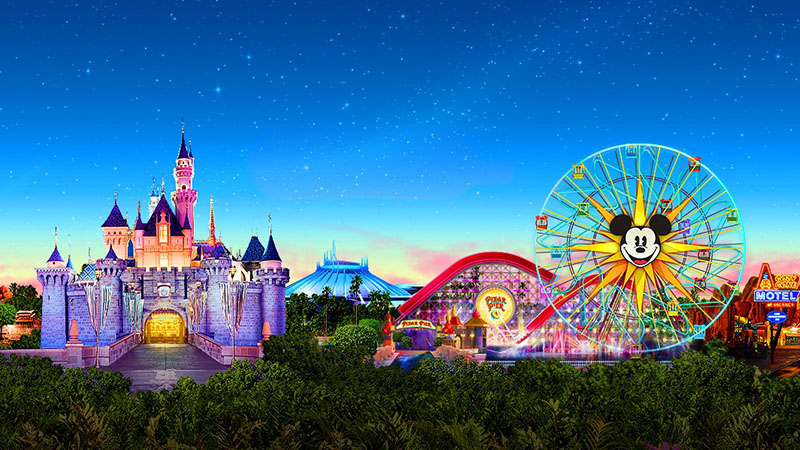 3. Hollywood Sign
No trip is complete without a photo of the Hollywood sign, one of the most iconic landmarks in Los Angeles. Built by Los Angeles Times publisher Harry Chandler in 1923, the sign had initially been for his real estate development. The monument represents success, opportunity, and untapped potential, which is why so many people head to Hollywood. The sign has been mentioned in lyrics and featured in several films, including San Andreas, and Gangster Squad.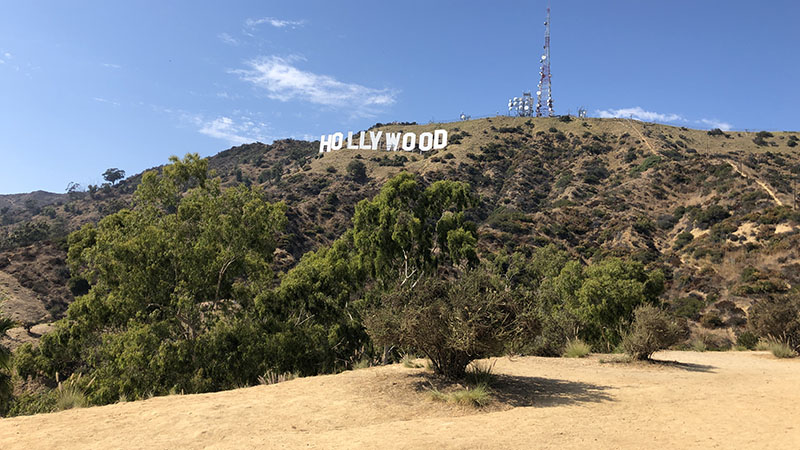 4. Venice Beach
Venice Beach is beloved for its bohemian spirit, and art scene. The neighborhood has it all, from unique street performers to food spots, and shopping opportunities, to local labels and indie stores. Marvel at the artwork, buy a few kitschy souvenirs or walk along Venice Boardwalk to take in all that this area has to offer. Grab a coffee, or listen to local musicians play tunes that speak to the soul. These reasons and many more, make it a lively and exciting place to visit.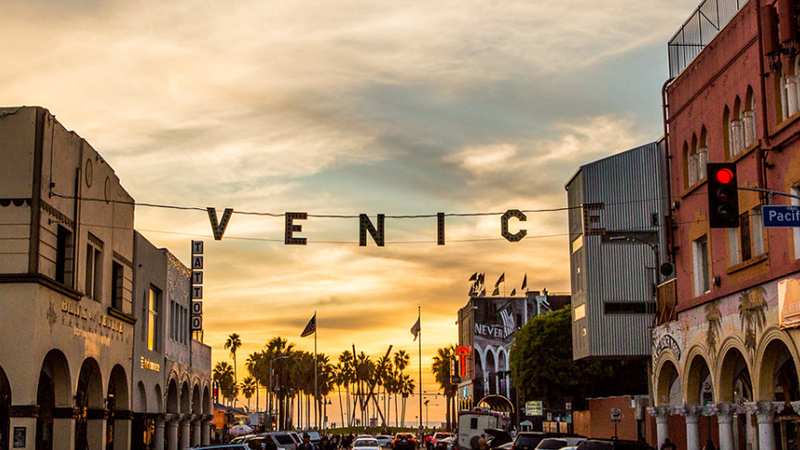 5. Santa Monica Beach
Get your swimsuit ready for a visit to the soft sand of Santa Monica Beach. Located west of Downtown Los Angeles, Santa Monica is a famous California beach that is well-maintained. The location is excellent for relaxing, or you can use one of the many walking or bike trails. Santa Monica Beach is a prime location, within walking distance to top hotels, restaurants, and shops. In the middle of the beach, visitors will also find the Santa Monica pier, a landmark for the city, which includes an aquarium and amusement park.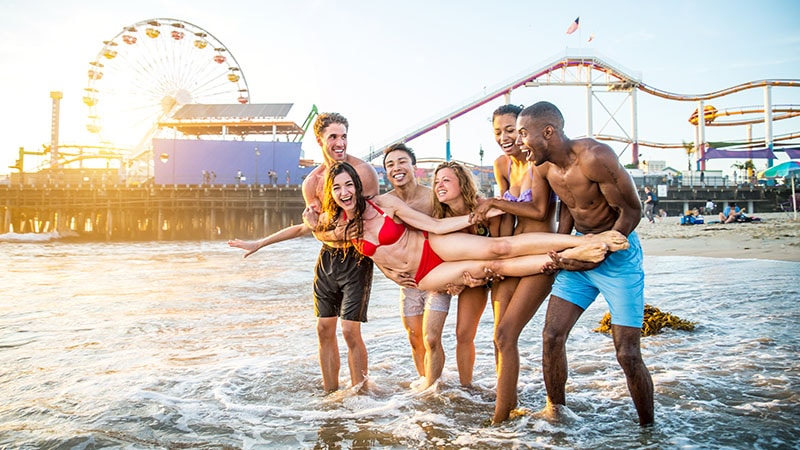 6. The Getty Center
The Getty Center is a destination that is well-known for its art, architecture, and sprawling gardens. Dedicated to the legacy of businessman and art collector J. Paul Getty. The Getty Center has performances, exhibitions, talks, and tours on offer, that will stimulate the mind. Visitors can also find a range of food options, made with locally sourced products, and shop for gifts or toys. Admission is free, but be mindful that if you are driving, parking costs $20, or $15 after 3 pm.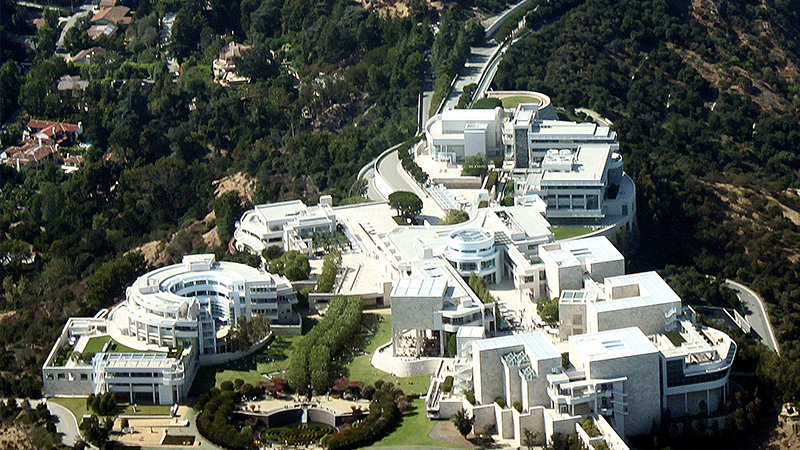 7. Paramount Pictures Studio Tour
The Paramount Pictures Studio Tour allows visitors to explore the evolution of cinema throughout the decades. Paramount Pictures is one of the oldest significant studios in operation and has over a century of history. There are three tour options on offer, including the standard Studio Tour, a VIP Tour, and the After Dark Tour, which gives a glimpse into Hollywood at night. Each excursion has something different; whether you're merely interested in exploring iconic filming locations, or would rather have a champagne toast, there's something for everyone and every budget.
VISIT: Paramount Pictures Studio Tour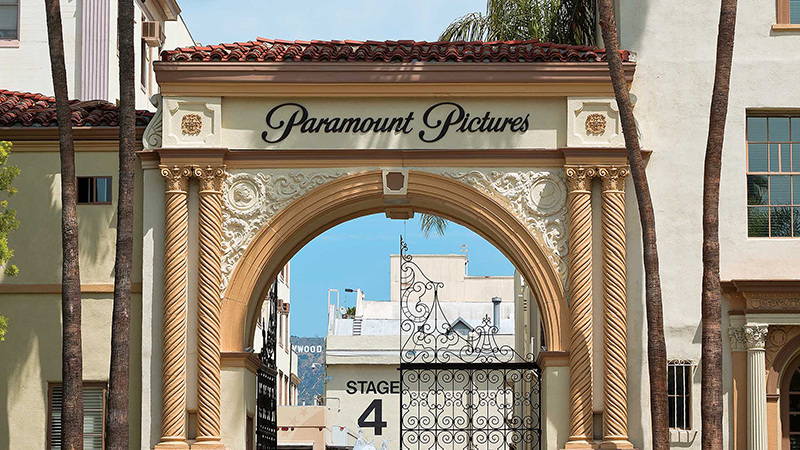 8. El Capitan Theatre
El Capitan Theatre first opened its doors in 1926 and has been restored to its original splendor. The cinema house is one of three themed locations, built by real estate developer Charles Toberman and Sid Grauman. Famous stage stars have walked through these doors, and visitors can channel their favorites by coming dressed in a costume. The theatre encourages family-friendly outfits, and there are certain restrictions. Those who want to host a private event can even rent the location.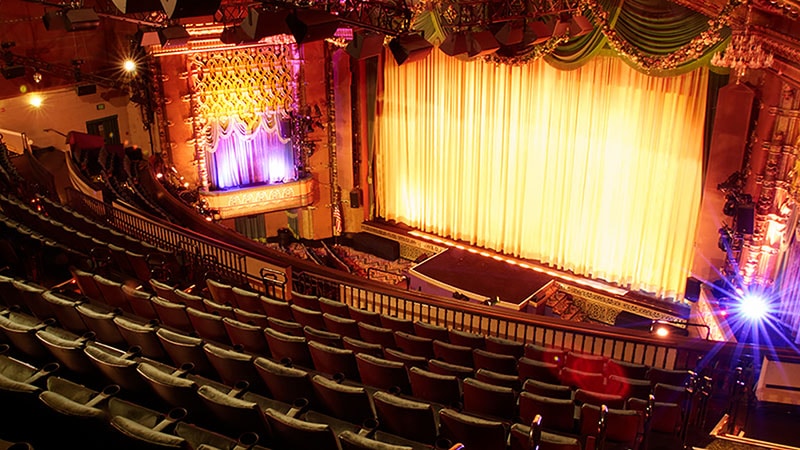 9. Warner Bros. Studio Tour
Warner Bros. Studio Tour Hollywood has many different options for television and movie buffs to experience the world of film. Fans can explore behind-the-scenes and go into the real sets of some of their favorite shows. Highlights include The Big Bang Theory, where you can sit in Sheldon's seat. There are also special events and features for the holidays, including Friendsgiving, to celebrate the hit series Friends' 25th anniversary. Alternatively, you can explore the backlot of Gilmore Girls, from Dec. 21 onwards, and have a festive lunch that the characters would approve.
VISIT: Warner Bros. Studio Tour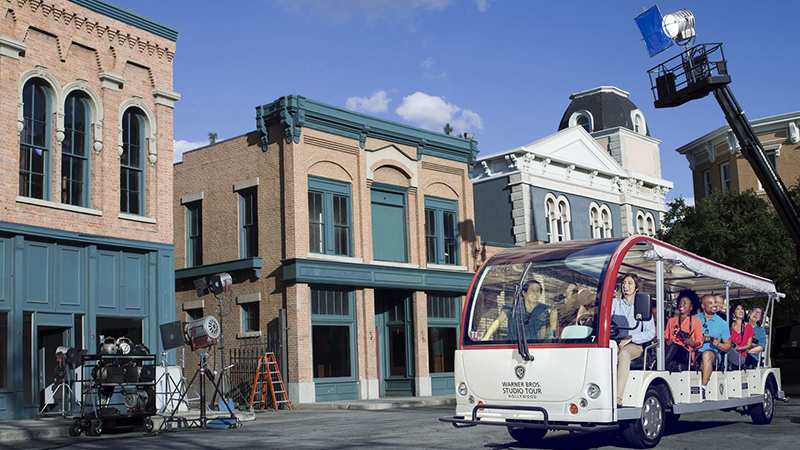 10. Griffith Park
Griffith Park is the perfect combination of natural terrain and landscaped parkland, which together make it a beautiful destination. Located in the eastern Santa Monica Mountains, it is one of the biggest public parks in the United States and is home to over 150 plant species. Much of the land has been left untouched, but there are also recreational facilities, including entertainment options and cultural attractions. Top features include the historic Greek Theater, a miniature train, and pony rides.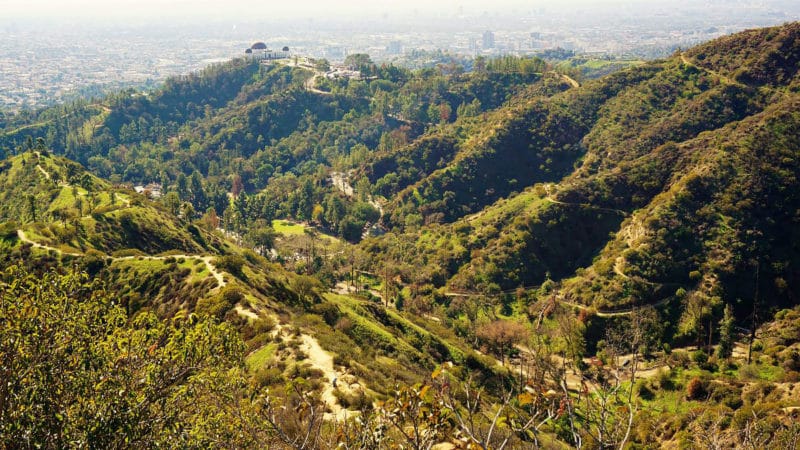 11. Griffith Observatory
Griffith Observatory has unrivaled views of the Los Angeles basin, and also allows visitors to explore the cosmos. Individuals can look through telescopes, or watch one of the many lives shows held daily at the Samuel Oschin Planetarium. The company also has monthly programs and special events, including the All Space Considered, and Public Star Party. The facility is open daily, except Monday, and admissions to the observatory and the surrounding grounds are free of charge.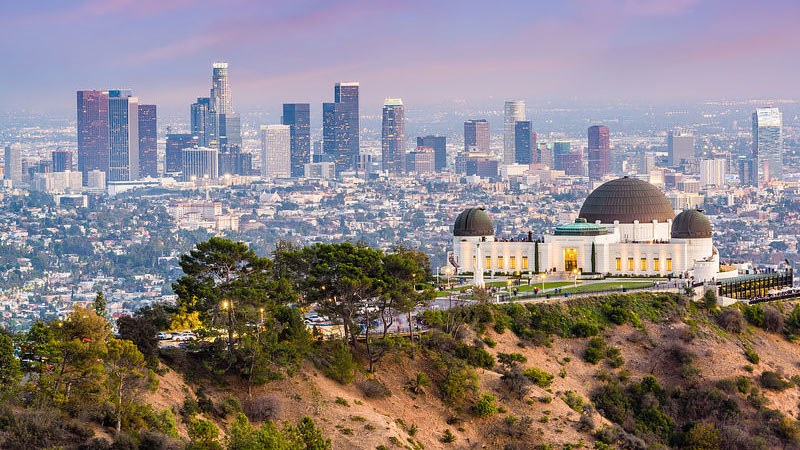 12. Sunset Boulevard
Among the most famous roadways in Los Angeles is Sunset Boulevard. This stretch of road goes from Hollywood to Malibu, with no shortage of stops along the way. It is advisable to travel by car, and take your time enjoying the sights and scenes. Along the way, visitors will find several luxury hotels and bistros to stop off at, including celebrity hot-spot, Chateau Marmont. It's so famous that Sunset Boulevard has even inspired a Hollywood film of the same name.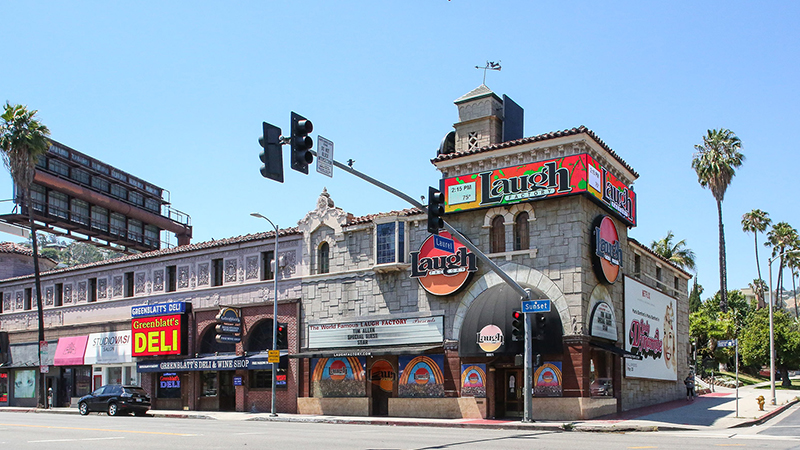 13. Hollywood Walk of Fame
One of the most popular tourist attractions in Los Angeles is the Hollywood Walk of Fame. The idea for the destination was first proposed by the Hollywood Chamber of Commerce's volunteer president, E. M. Stuart, in 1953, although it didn't officially open until 1960. Filmmaker Stanley Kramer had the first star, and since then, many big names have been honored. Names you'll find here include Charlize Theron, Frank Sinatra, and Mariah Carey. It was designated Los Angeles Historic-Cultural Monument by the Cultural Heritage Board of the city in 1978.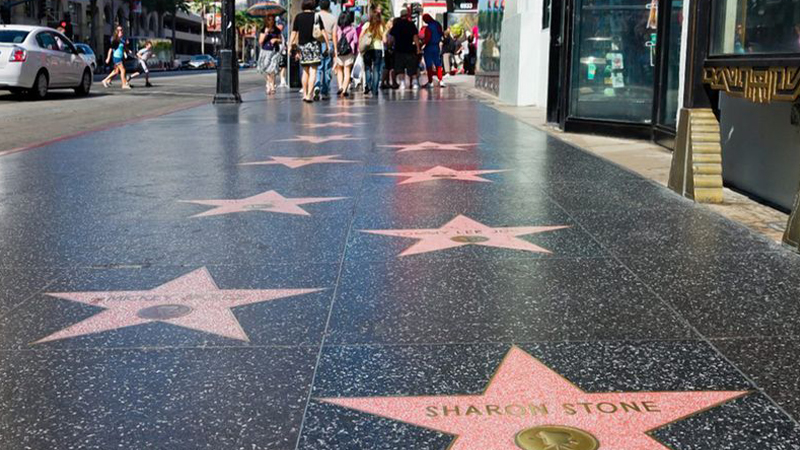 14. Grauman's Chinese Theatre
The TCL Chinese Theatre is a spectacular movie palace, and one of the world's most luxurious ones. The location has been in operation since 1927, then called Grauman's Chinese Theatre. It has since undergone modern upgrades and refurbishments with the help of the Chinese brand, TCL. Permission was given by the United States government to import authentic pieces from China, including temple bells and pagodas. The venue hosts movie premieres, events, and film festivals, and has seated many big stars over the years.
VISIT: Grauman's Chinese Theatre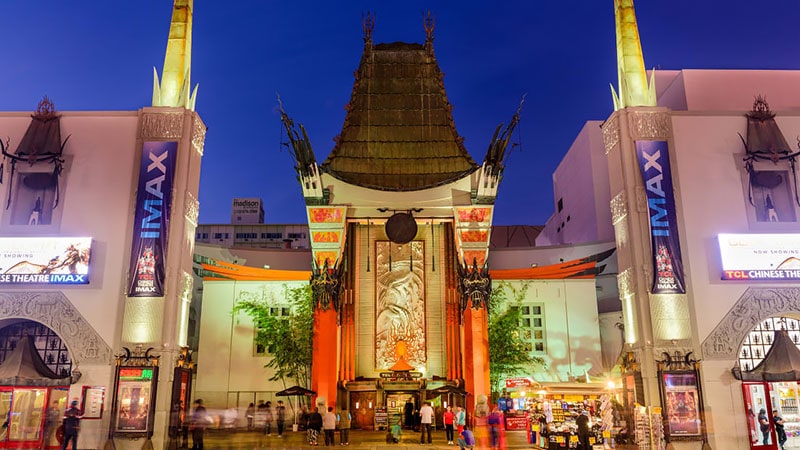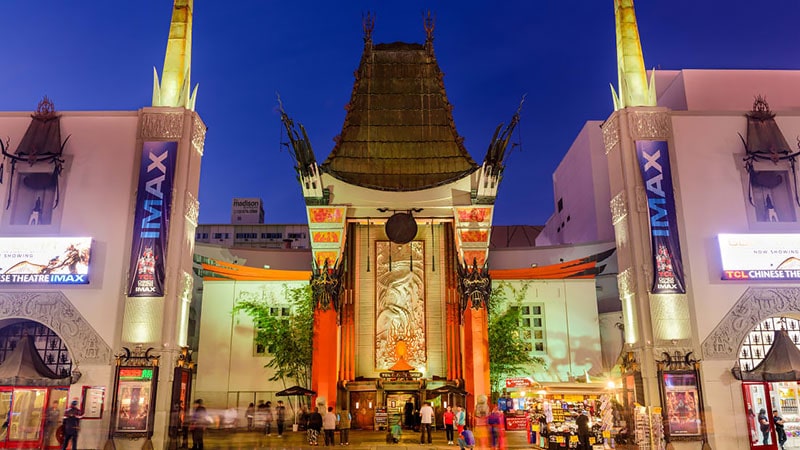 15. Rodeo Drive
Perhaps one of the best places to go celebrity spotting would be Rodeo Drive, an area known for its luxury shopping. Found in Beverly Hills, these blocks house some of the world's most elegant boutiques, including Louis Vuitton, Coach, and Balenciaga. The street also has excellent dining options and holds exciting events, ranging from jewelry showcases to holiday-themed celebrations.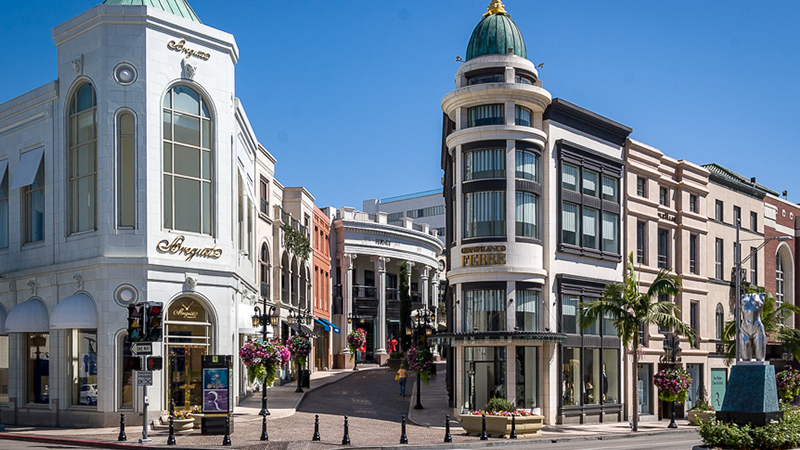 16. Walt Disney Concert Hall
Walt Disney Concert Hall is a structural masterpiece, designed by architect Frank Gehry. The building is an architectural landmark, but it is also home to the Los Angeles Philharmonic. A visit here will appeal to classical and contemporary music lovers, with exciting shows scheduled throughout the year. The venue is one of the best in the world thanks to its sophisticated acoustics.
VISIT: Walt Disney Concert Hall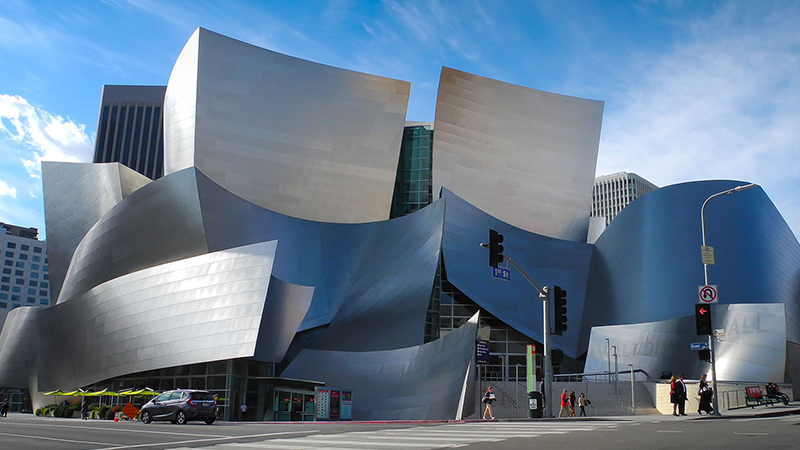 17. California Science Center
The California Science Center is an excellent place for children and adults to learn more about science. Visitors can enjoy one of the many shows and demonstrations, which are designed to be both fun and informative. Special exhibits include 'Dogs! A Science Tail', which explores the relationship between man and his best friend, as well as the 'MathAlive!' Additionally, the center has many forms of entertainment, from IMAX films to a high wire bicycle.
VISIT: California Science Center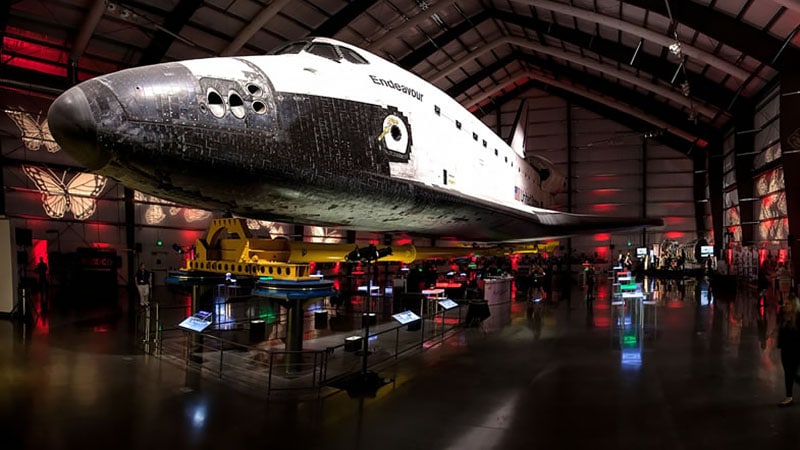 18. Natural History Museum of Los Angeles County
You can learn a lot about the city at The Natural History Museum of Los Angeles County. The facility encourages learning and has several exhibitions and unique experiences, like the Spider's Pavillion and Natural History of Horror. Visitors can also make use of the nature gardens, or watch a live theater show. Tickets can be purchased online for a slight reduction in the fee, but there are also free days and hours. The museum is open every day of the year, except for a select few public holidays.
VISIT: Natural History Museum of Los Angeles County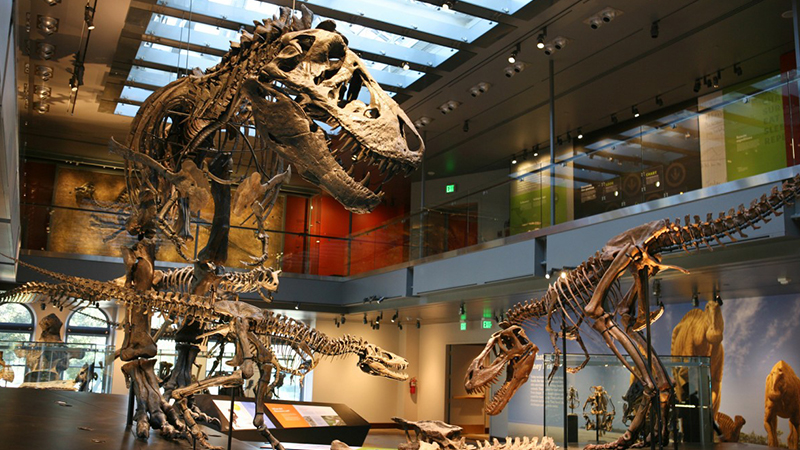 19. Hollywood Bowl
Hollywood Bowl has been operating since 1922 and remains one of the best destinations to watch live music. The amphitheater holds events and concerts in a variety of genres, from Sara Bareilles to Ozzy Osbourne. As for what you can expect, those visiting should know that there is a casual dress code, but shoes are required. Visitors are allowed to bring food and drink, but restrictions apply to the size of picnic baskets and coolers. It is helpful to read up on the list of prohibited items before entering the venue; for example, selfie sticks.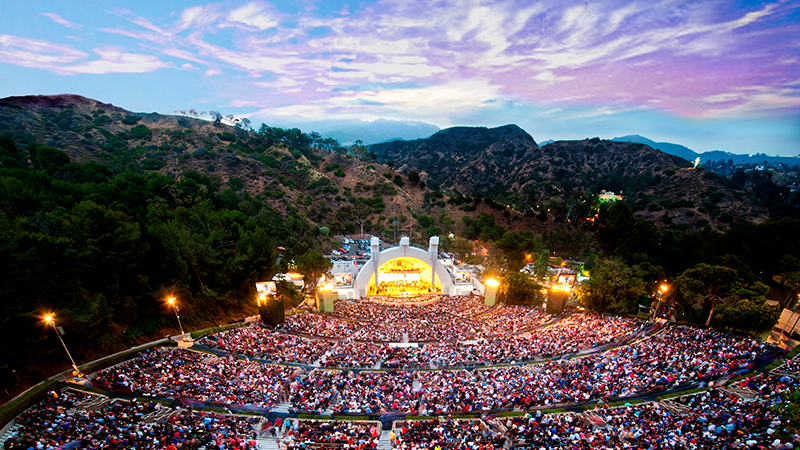 20. Dodger Stadium
Anyone who is a fan of baseball will find Dodger's Stadium a must-visit. Home to Major League Baseball's Los Angeles Dodgers, the impressive building, first opened in 1962. Since then, it has undergone many renovations as part of its commitment to maintaining a safe experience. It is the National League's second-oldest ballpark, and a venue steeped in history and importance.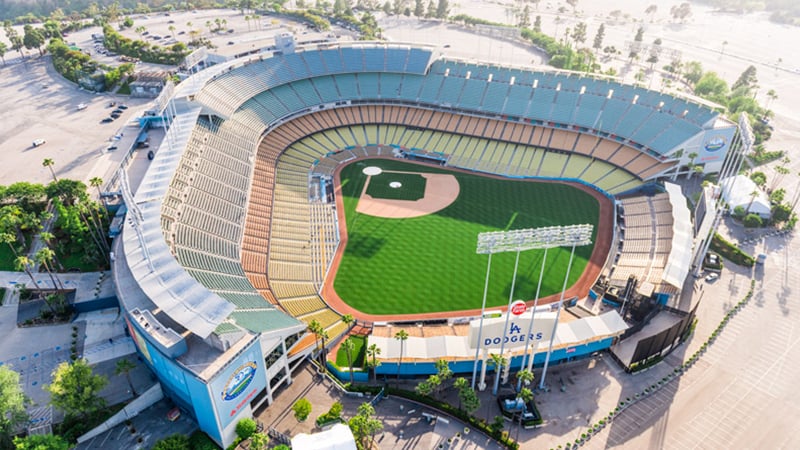 21. Runyon Canyon Park
Runyon Canyon Park is a large recreational area located on the eastern side of the Santa Monica Mountain. Open from dusk till dawn; the park is a chance for people to be able to become one with nature. The park has popular hiking trails for beginners and the more experienced, which provides excellent views of the surrounding areas. It's also a favorite among dog owners, who can let their pets off the leash.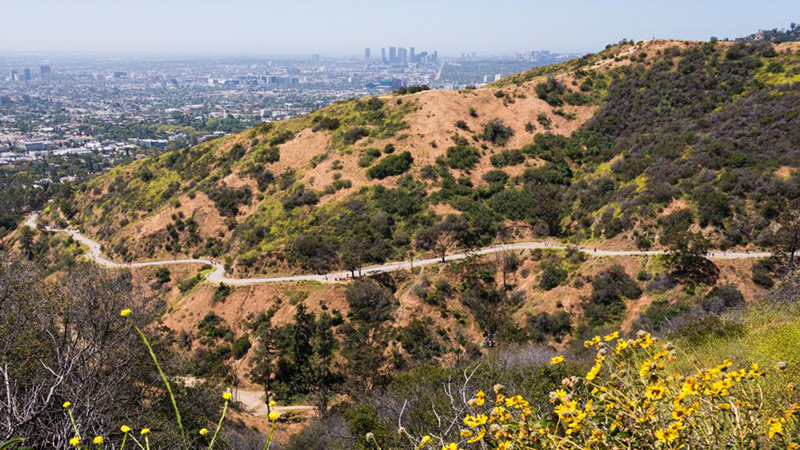 22. Los Angeles Zoo and Botanical Gardens
Los Angeles Zoo and Botanical Gardens have been open since 1966 and receives almost 1.8 million visitors each year. Housing thousands of animals, the zoo is owned and maintained by the city of Los Angeles. Its mission statement is to create an environment for recreation and discovery, and a visit here provides an educational experience. There are several exciting events and shows daily, including animal feeding and flamingo mingling. The botanical gardens are also spectacular and contain hundreds of different plant species.
VISIT: Los Angeles Zoo and Botanical Gardens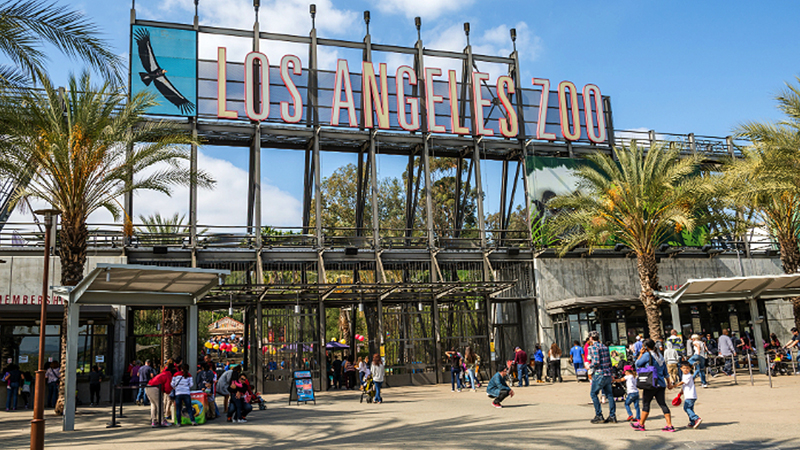 23. Beverly Center
Los Angeles is considered a fantastic destination to go shopping, and what better place than an eight-story shopping mall? Shoppers will find everything they are looking for, with stores dedicated to jewelry, clothing, luggage, electronics, home, and more. The Beverly Center has an impressive range of food options, from fine dining to casual eats because shopping can work up an appetite.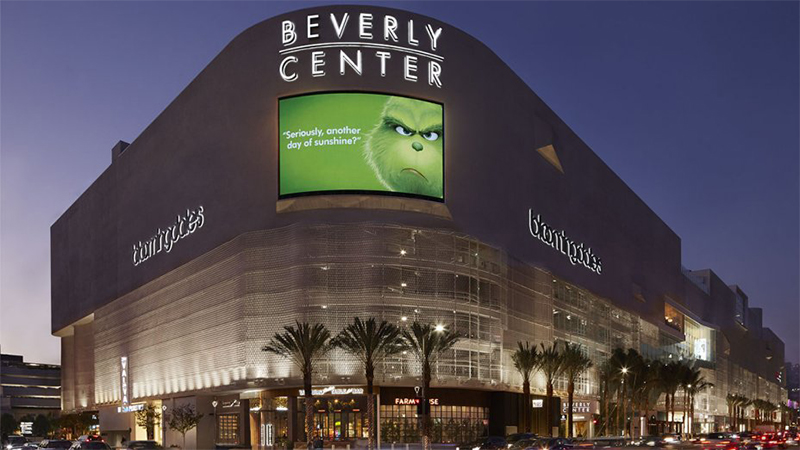 24. The Original Farmers Market
No one will leave The Original Farmers Market in Los Angeles hungry. The concept of a farmer's market is not new; the venue first opened in 1934. A dozen farmers and merchants started selling their produce from trucks at this location, and it has since developed into a thriving marketplace. Browse the fresh products, pies, and cheese, which are just some of the things on offer. Alternatively, visitors can opt to take a food and history tour. Parking lots are available, and customers can receive 90 minutes of free validation with purchase at the market.
VISIT: The Original Farmers Market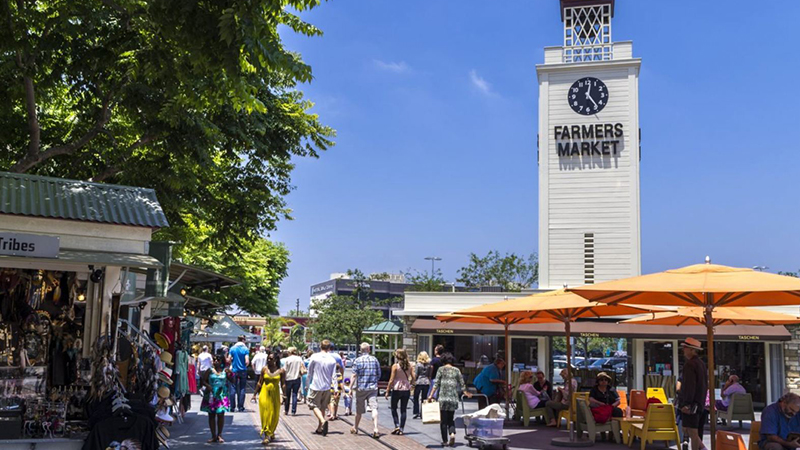 25. Hollywood Wax Museum
Los Angeles is an excellent place to see celebrities, but the Hollywood Wax Museum guarantees it. The museum has replicas of famous stars, with the likes of Sandra Bullock and Robert Downey Jr. on display. Don't visit without a camera or fully-charged mobile phone because half the fun is in taking photos. The attraction is considered the most-visited on Hollywood Boulevard since 1965 and ensures a great day out for the whole family.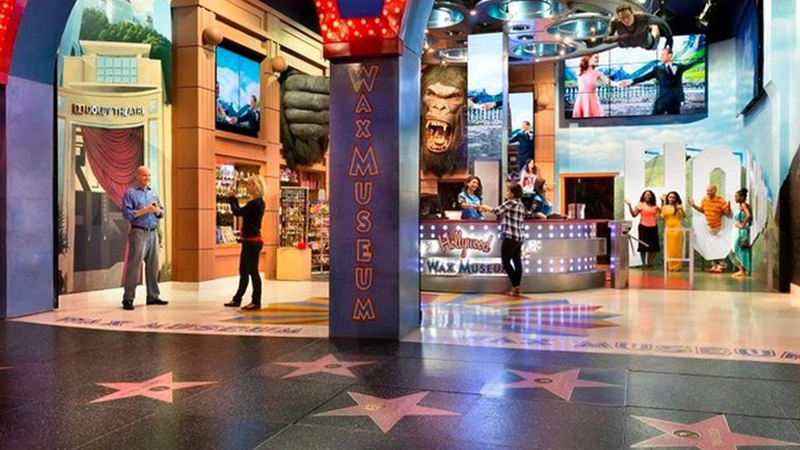 SUBSCRIBE TO OUR NEWSLETTER
Subscribe to our mailing list and get interesting stuff and updates to your email inbox.