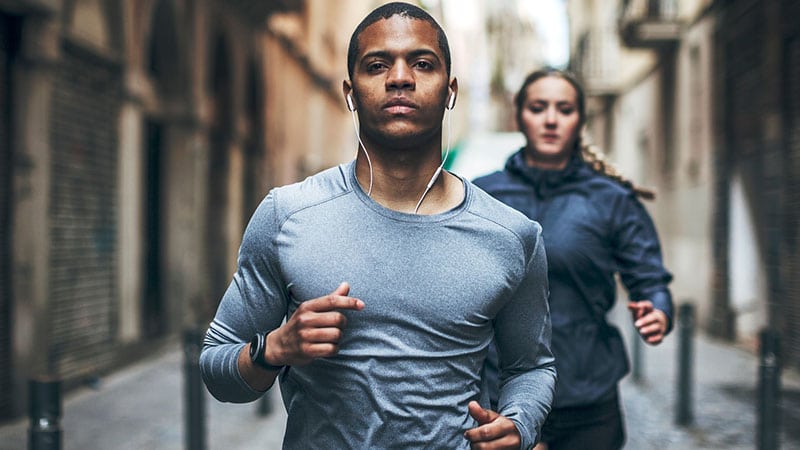 It's time to throw out that old stopwatch, notebook, and pedometer. Thanks to a growing industry of fitness trackers, monitoring your exercise and daily activity has never been simpler. These small and smart devices offer up statistics and information about your movements and health to help you get the most out of each and every day. Designed to motivate and assist you in achieving your goals, these trackers act as a portable personal trainer on your wrist. But, to get the best results, you're going to need to best of the bunch, which is why we've compiled this list of the best fitness tracker watches for 2017. Find the one that suits your needs, and you'll be developing new high-tech healthy habits before you know it.
1. Fitbit Charge 2
The Fitbit Charge 2 was built for both all-day use and workouts. The fitness wristband features PurePulse technology, which continuously monitors your heart rate to provide insight into your cardio fitness, help maximize your workouts, and track calorie burn. The tracker also boasts all-day monitoring for steps, distance, calories burned, floors climbed, and active minutes, as well as auto sleep tracking. On top of supplying data on your daily movements and workout results, this multi-functional piece of technology will also help you to stay connected. Along with being a tracker and watch, the Fitbit Charge 2 also displays call, text, and calendar alerts.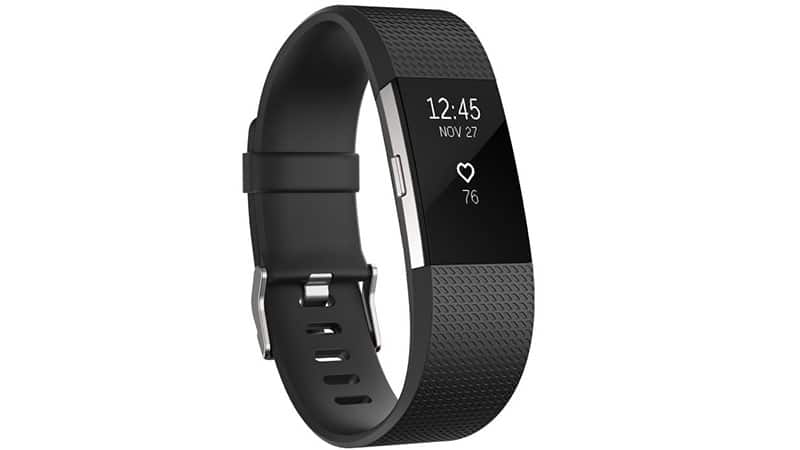 2. Garmin Vivosmart HR+
What makes Garmin's Vivosmart HR+ standout amongst a sea of fitness trackers is its built-in GPS. The extra piece of technology allows this top tracker to use satellites to see how far and how fast you travel during almost any activity, whether it be running or rollerblading. As such, it can provide precise data about your workout that other fitness bands cannot. Of course, that's not all this small but mighty piece of technology can do. It also counts steps, calories, floors climbed, and minutes of intensity and helps you to stay connected with notifications for email, text, call, and social media.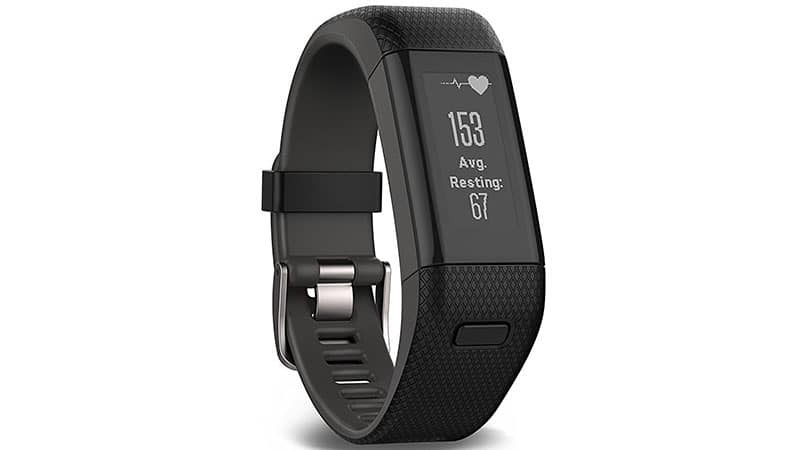 3. Samsung Gear Fit2
Like Garmin's Vivosmart HR+, Samsung's Gear Fit 2 also boasts a built-in GPS so that you can accurately map your run, track every step, and get accurate real-time stats. While it's a great addition, GPS isn't the only tracking that this fitness watch offers its wearer. The advanced device also monitors your daily activity to track and provide information on calories burned, floors climbed, steps, heart rate, and sleep quality. Another great feature of the Samsung Gear Fit2 is its music capabilities, which allow you to store your favorite songs or connect to your phone with Spotify to access millions of tracks.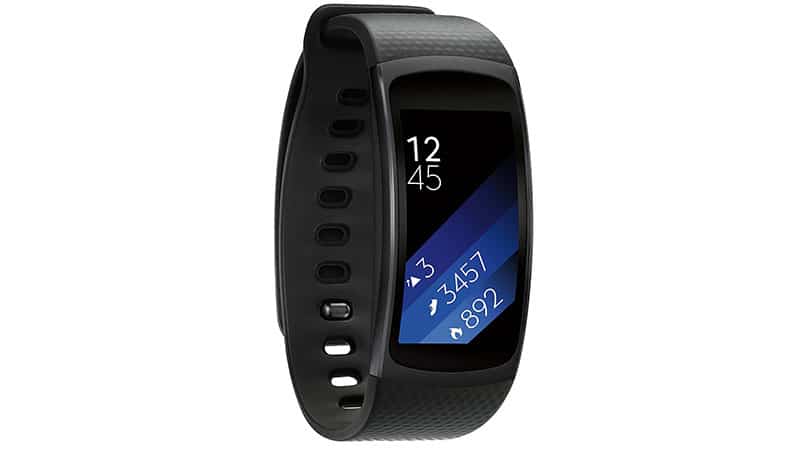 4. Moov Now
The Moov Now fitness tracker is essentially a personal trainer on your wrist. The high-tech device provides real-time audio coaching to help talk you through your workouts, including running, cycling, and boxing. So, just when you feel like giving up, this motivating Moov tracker will chime in your ear with helpful words of encouragement such as "You're 10 meters behind your target. Push a little harder; you can still beat your goal." On top of all that, this smart product also offers the most advanced swim tracking and stroke detection available, meaning that you can concentrate on swimming instead of counting laps.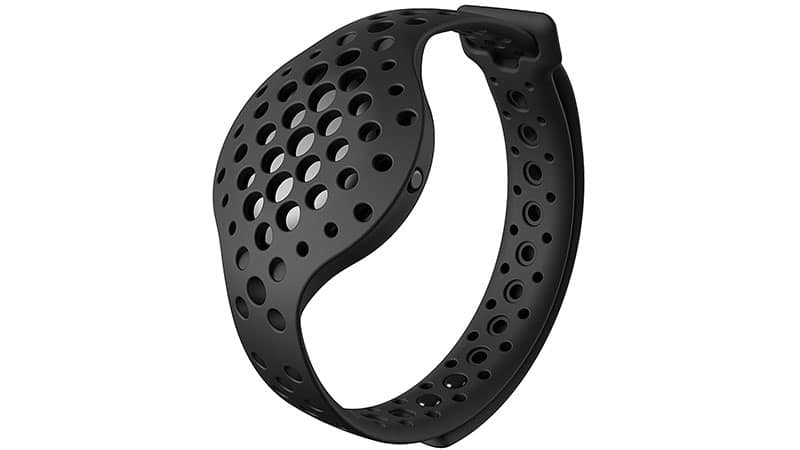 5. TomTom Spark 3
Although the TomTom Spark 3 can track all your activities, including cycling, swimming, and gym workouts, it's especially great for running. The GPS watch can measure time, distance, speed, pace, and calories burned while providing live stats so that you can get the most out of your run. It also offers route exploration, which allows adventurous wearers to safely explore new trails with the information needed to get back to the start. When not running or working out, the Spark 3 will continue to monitor your activity to ensure comprehensive information on steps, heart rate, active minutes, and calories burned.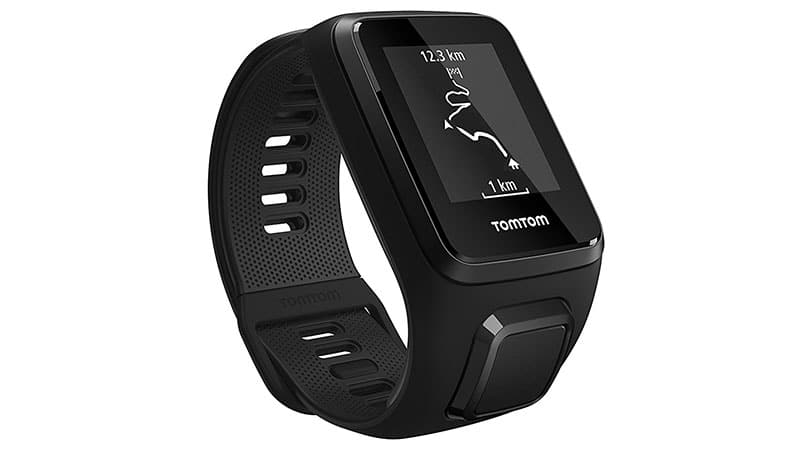 6. Garmin Vivofit 3
Want a fitness tracker that'll monitor all your movements without stopping to take a break? The Garmin Vivofit 3 is what you need. This top tracker features Garmin Move IQ, which will automatically detect your activity, whether it's going for a run or walking around the office, and display it on the Garmin Connect mobile app. It also features an incredible one-year battery life that allows you to monitor your movements all day every day without having to turn it off or charge it. As well as tracking your steps, sleep, and more, the Vivofit 3 will also help to motivate you to get moving with a reminder after an hour of inactivity.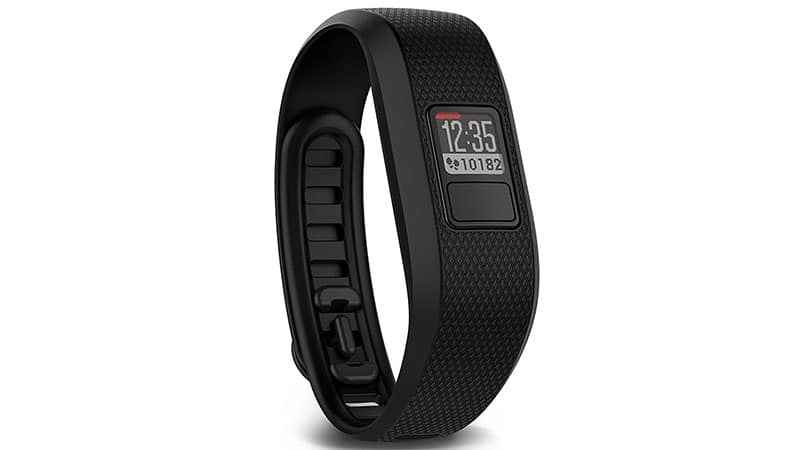 7. Fitbit Blaze
The Fitbit Blaze promises to help you maximize every workout and every day with its impressive and advanced technology. The revolutionary device is built to not only track workouts, but also monitor your performance stats and gauge your progress. It does this with the aid PurePulse heart rate monitoring, connected GPS technology, and SmartTrack automatic exercise recording. On top of all that, this top tracker also boasts a stylish aesthetic that promises to look great on your wrist. You can even personalize its appearance to suit your style with interchangeable bands and frames and a customizable hi-res color touchscreen.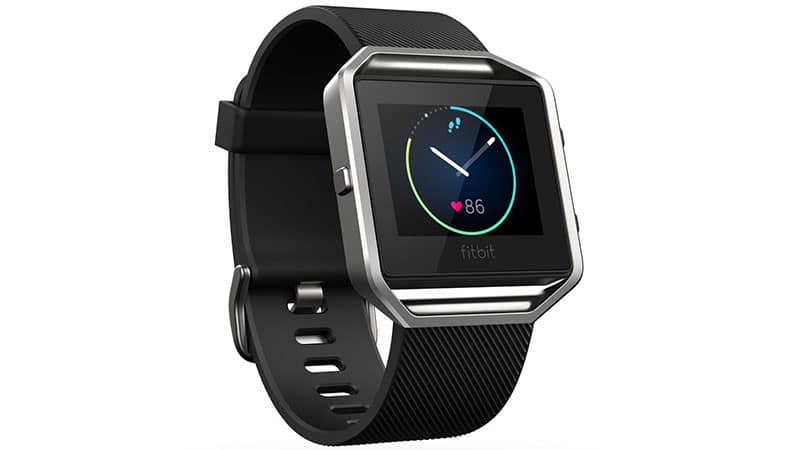 8. Huawei Fit
Whether you like to run, swim, walk, cycle or hit up the gym, the Huawei Fit can help you reach your health and fitness goals. Its multi-sport modes allow you to choose your favorite activity and see real-time stats on display. After your workout, you'll receive an on-screen summary and can then check the Huawei Wear app to see how your efforts are helping you to achieve your goals. The fitness tracker can also act as your running coach and allow you to customize your running plan while providing guidance and a training result analysis. Although the device doesn't contain a built-in GPS, it does have connected capabilities, which allow you to link it with the GPS on your phone.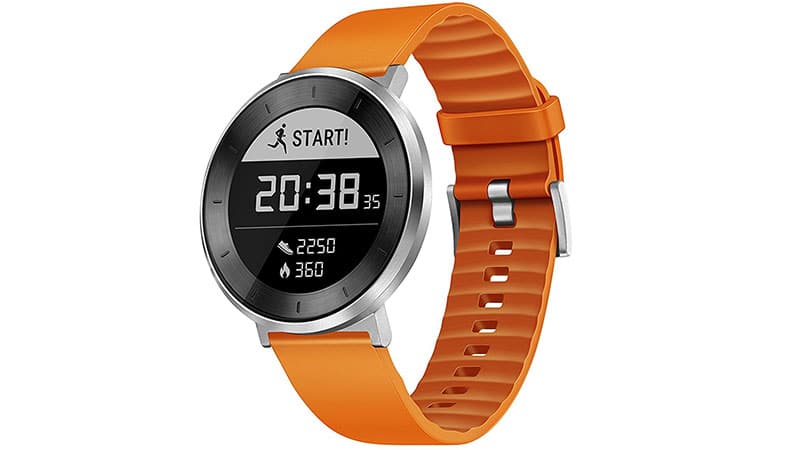 9. Polar M430
The Polar M430 was created for runners who want a comfortable and durable fitness watch with a sporty aesthetic and advanced features. The device certainly delivers on all of these elements with its wearable design and impressive capabilities. Most noticeably, the tracker boasts an integrated GPS as well as excellent 24/7 activity tracking and sleep quality monitoring. The design is also waterproof, meaning that you can track your runs to improve your efficiency through all weather conditions. Although the M430 does not contain a pulse monitor, it is compatible with the H7 Heart Rate Sensor.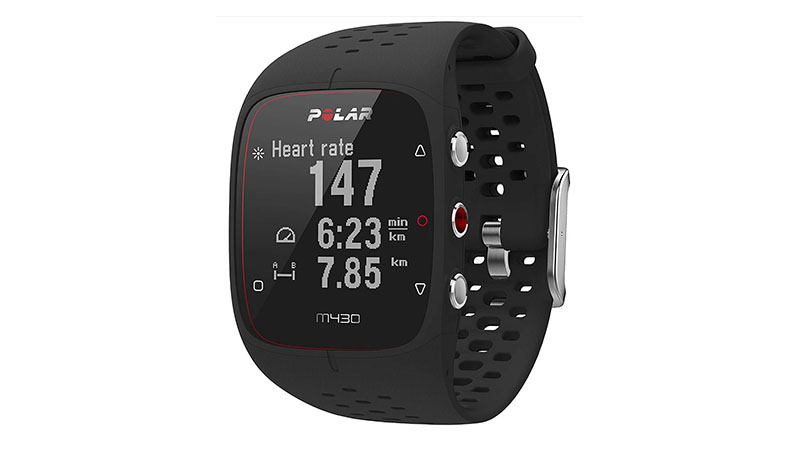 FAQs
What is the best fitness tracker watch?
Some of the best fitness tracker watches include the Fitbit Charge 2, the Garmin Vivosmart HR+, and the Samsung Gear Fit2.
Are cheap fitness trackers any good?
Cheap fitness trackers can be very good. Most of the less expensive models are excellent for the basics such as activity tracking, GPS, heart-rate measures, and sleep monitoring. If that's all you want it for, then there are many lead-in options from top brands such as Fitbit, Garmin, Huawei, and Samsung that will be a perfect fit.  
Is there a fitness tracker that is not a watch?
You can get fitness trackers that aren't a watch style. Some clip-on, some can be worn as a ring, and some even strap onto your ankle. Look for devices such as the Fitbit Inspire (which has an accessory to make it clip-on), the Bellabeat Leaf Urban, Nokia Go, Motiv Ring, or Oura Ring.  
SUBSCRIBE TO OUR NEWSLETTER
Subscribe to our mailing list and get interesting stuff and updates to your email inbox.