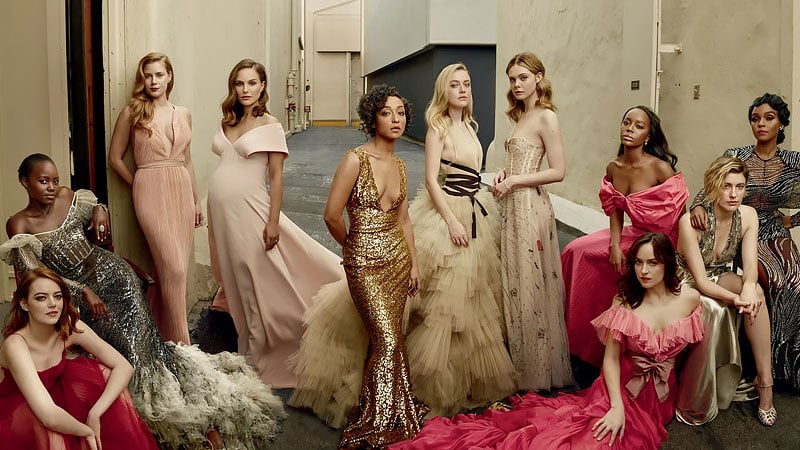 The entertainment industry is controversial and has been criticized for its lack of representation and gender inequality. However, some female actors are working hard to change the game forever, demanding equal pay, fighting for strong, female-lead roles, and showing the world that they deserve their place in the limelight. From child stars who have successfully transitioned into adult actors and actresses who have dominated Hollywood for decades, we have included women who have shown their versatility and adaptability on the screen and let their personality shine offscreen. There are many brilliant and talented women in the world, and this list features only a fraction of them, but there is something special about these stars.
1. Meryl Streep
There are many talented female actresses, but few can rival Meryl Streep. Born on ​​June 22, 1949, Streep has enjoyed decades of steady work in the industry and has had critical acclaim with films like The Iron Lady, Kramer vs. Kramer, and Sophie's Choice. She has taken on various roles covering multiple genres, showing she is a versatile actress. She is also a two-time Oscar winner and Yale graduate (she got her Master of Fine Arts in 1975).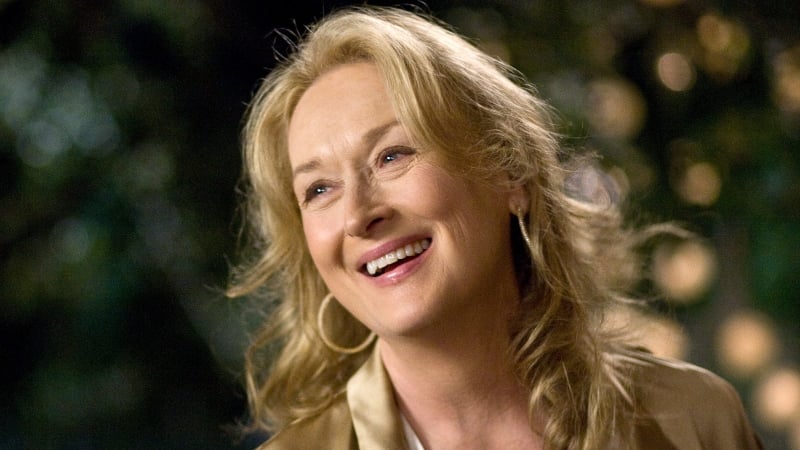 2. Viola Davis
Viola Davis has already proven herself as a force to be reckoned with, and her performances in films like The Help and Fences have been incredible. She also highly anticipated projects in the works, including The Woman King, which is an example of how dedicated she is to her art because she endured an intense training and workout routine to get her body to where it needed to be. In addition, she has achieved the Triple Crown of Acting. This term refers to winning a competitive Academy Award, Emmy Award, and Tony Award.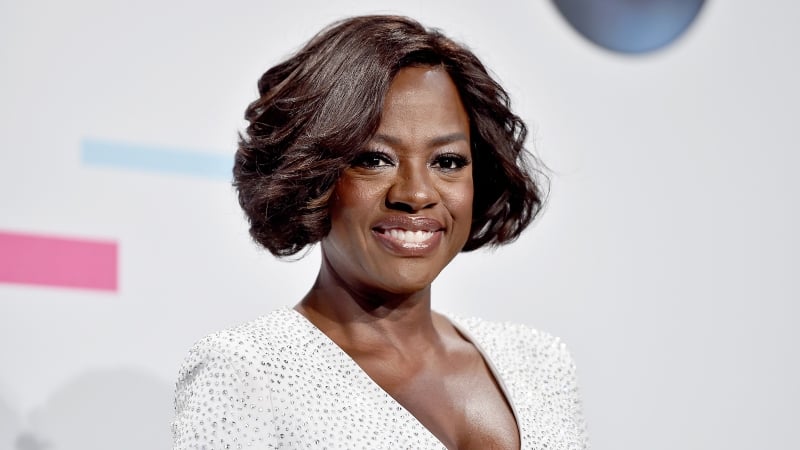 3. Jennifer Aniston
Jennifer Aniston's dating life has been a topic of much discussion but putting her relationship with her famous ex, Brad Pitt, aside, this is a woman who is known for her comedic performances and her nice girl image. Aniston became a household name thanks to her role in the sitcom Friends and has continued to work steadily in the entertainment industry. She has also secured a Primetime Emmy Award, Screen Actors Guild Awards, and a Golden Globe Award.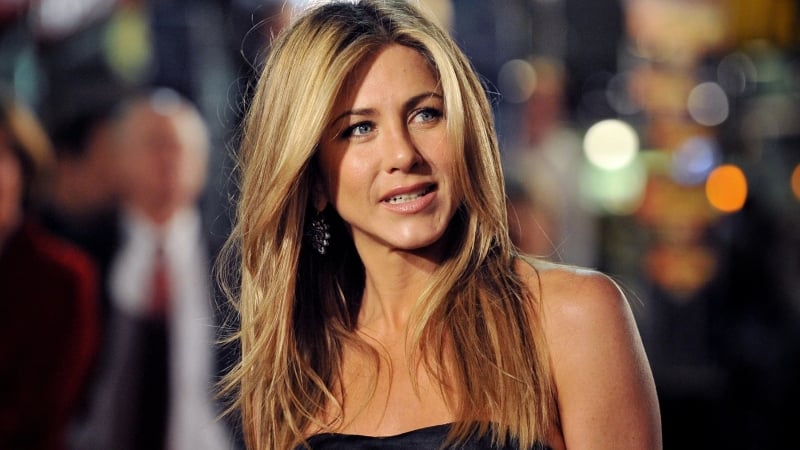 4. Jane Fonda
Born on Dec. 21, 1937, Jane Fonda is now in her 80s and still as well-known and respected as she was at the height of her fame. She is a mom to three children, has done important work as an activist, and has had a Hollywood career that has spanned decades. She is celebrated for her performances and has secured multiple accolades, including an Oscar for Klute and Coming Home, in addition to several more nominations.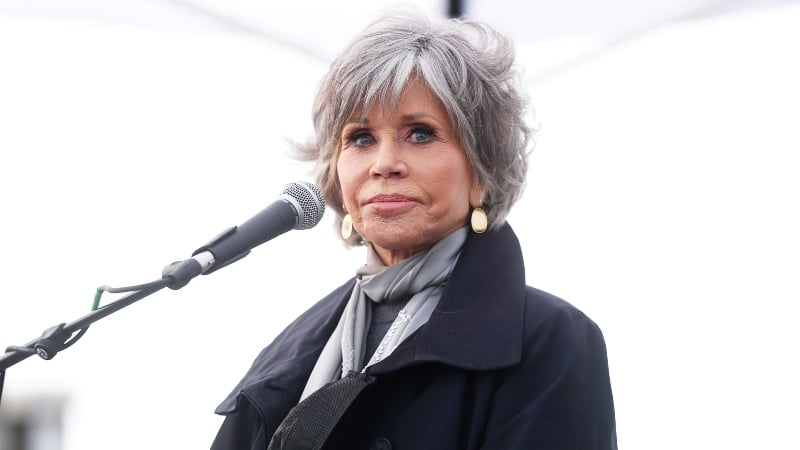 5. Sandra Bullock
Sandra Bullock has one of the most recognizable faces, not just for her beauty but also for her talents. She has starred in some of the top films, including The Blind Side, for which she won an Oscar. Other most recent memorable performances include Bird Box and The Unforgiveable. In addition to serious roles, she has also shown a more playful side with comedy films like Miss Congeniality and The Proposal. In addition to being a superstar, Bullock is also a mom and has adopted two children.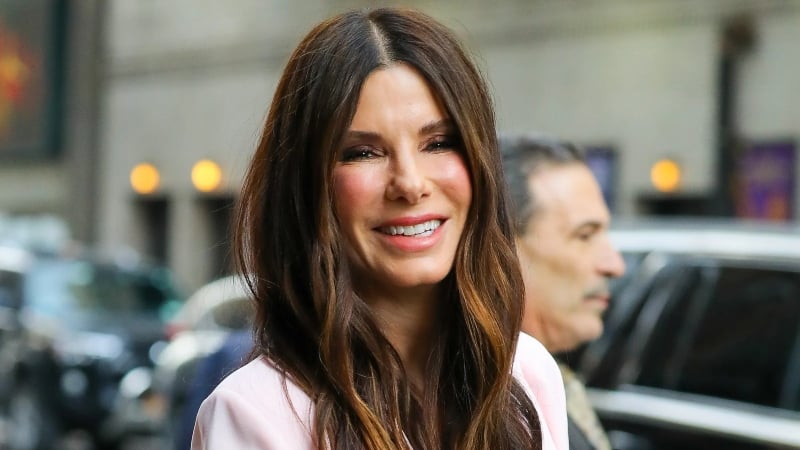 6. Nicole Kidman
Australian actress Nicole Kidman is a woman of many talents, and she has worked on the big screen and on television, delivering many impressive and memorable roles. This includes work on Big Little Lies, Nine Perfect Strangers, The Hours, and Rabbit Hole, and many more. She is elegant and gorgeous but also passionate about her work and her husband, Keith Urban; the two are not afraid to put on a show of PDA when the mood calls.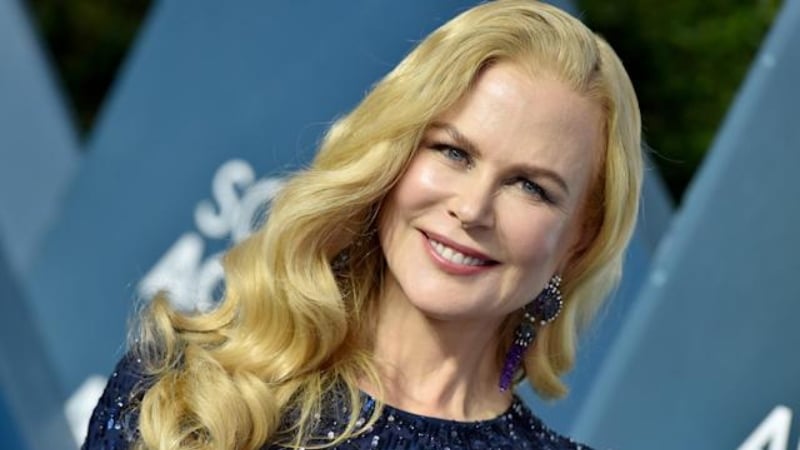 7. Sofia Vergara
Colombian-American actress Sofia Vergara impressed everyone with her role as Gloria on Modern Family but has delivered many other memorable performances. She is also reported to have been the highest-paid actress in American television from 2013 to 2020, which is an impressive accomplishment. Vergara is a mom to her only child, son Manolo Gonzalez Vergara. Plus, she has used her platform for good as part of BeLive to raise funds for Columbian non-profit groups.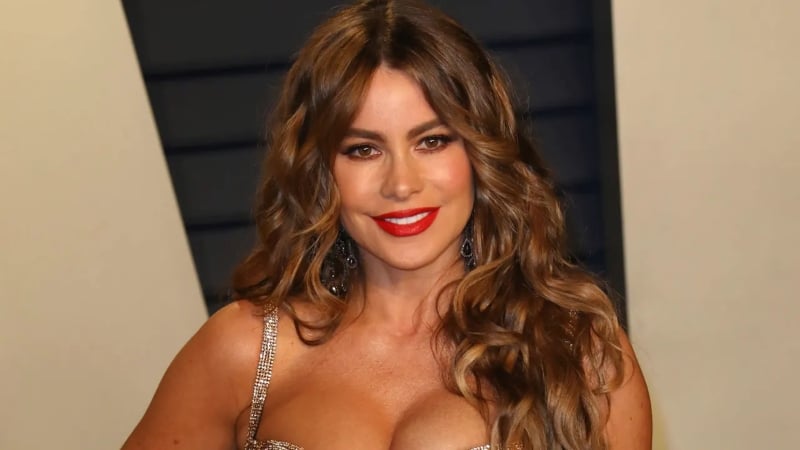 8. Reese Witherspoon
What is not to like about Reese Witherspoon? From light-hearted and comedic roles like Legally Blonde to serious performances with Wild, Witherspoon has proven herself as a versatile actress. She has been working in the industry since childhood and has continued to adapt and evolve. This includes founding a production company to hire more female creators. She is well-liked and often referred to as having "Southern charm."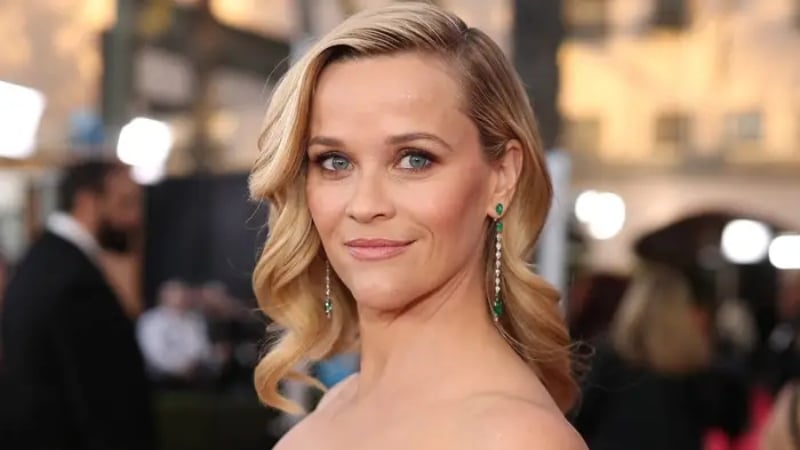 9. Kerry Washington
Kerry Washington became a household name thanks to her role as Olivia Pope on Scandal, but she is a versatile and highly adaptable star and has held many challenging roles. Some of her most memorable performances include the series Little Fires Everywhere. She is also interested in political activisim, including speaking at the Los Angeles Women's March, and supports the Vision Into Power Cohort to empower marginalized groups.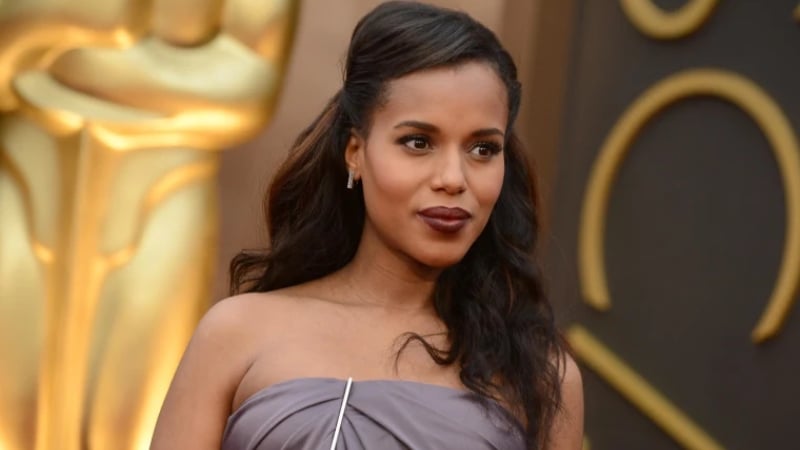 10. Salma Hayek
Salma Hayek was born on Sept .2, 1966 in Coatzacoalcos, Mexico. Some of her most memorable performances include roles in Frida, Dusk til Dawn, and Desperado. The Mexican-American actress is also celebrated for her beauty and youthful complexion. When she is not working, she is also a mother and wife, married to François-Henri Pinault since 2009.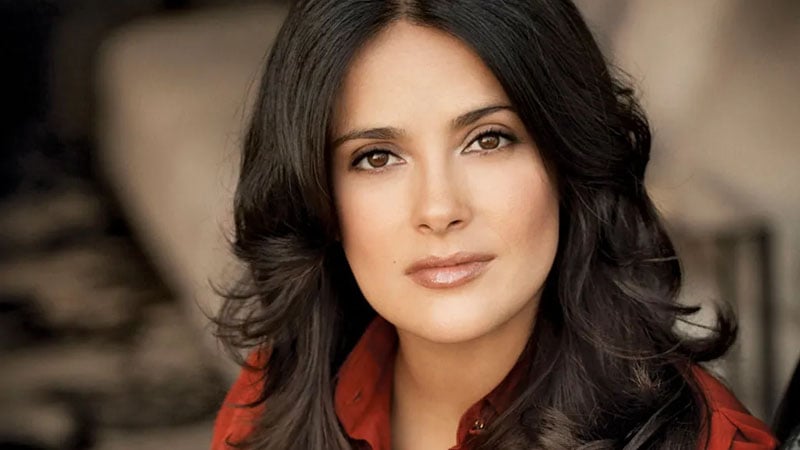 11. Scarlett Johansson
Scarlett Johansson was a child actor and is one of the few who has managed to transition into a successful adult career too. Born in Manhattan, New York, on Nov. 22, 1984, she has featured in box office hits and critically acclaimed films, including her role as Black Widow. She regularly tops the list of the highest-paid actresses and has been named one of Time magazine's most influential people in the world.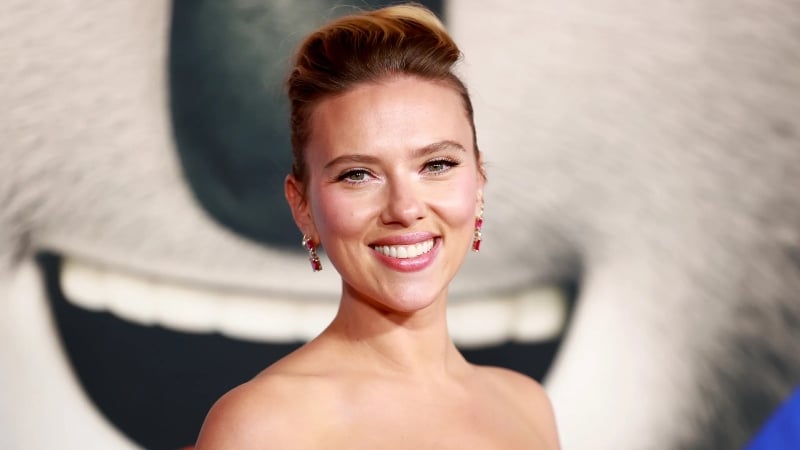 12. Halle Berry
American actress Halle Berry started her career as a model and later successfully transitioned into a Hollywood star. She was born in Cleveland, Ohio on Aug. 14, 1966, and has had some hits and misses in her career, including The Call, Catwoman, and Monster's Ball. She won an Oscar for her role in Monster's Ball in 2002. This was a momentous occasion, and she was also the first black woman to win an Academy Film Award for Best Actress.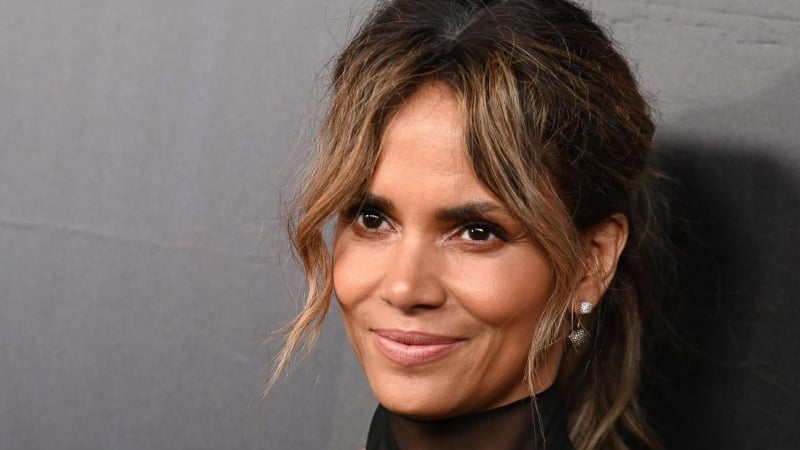 13. Emily Blunt
Emily Blunt is well-liked around the world because she seems like a genuinely warm person with a sharp wit and a great sense of humor. She is married to actor John Krasinski, and the couple has two children. She has managed to juggle a successful acting career. The British actress is the recipient of several prestigious awards and has had several standout performances, including roles in A Quiet Place, Jungle Cruise, and The Girl on the Train.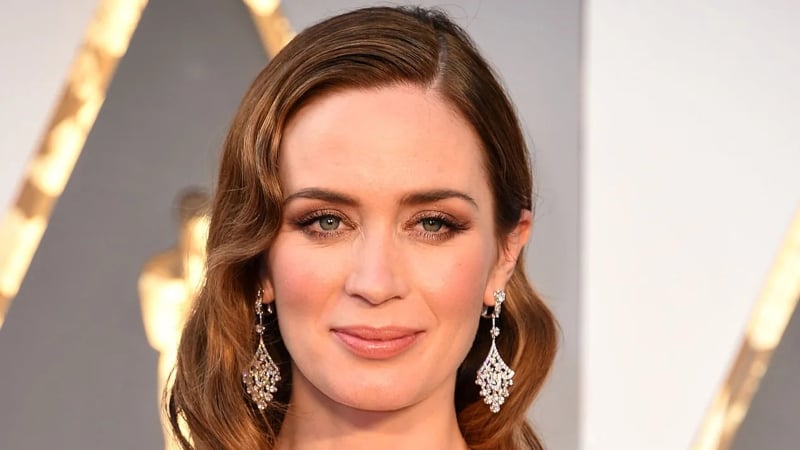 14. Emma Watson
English actress Emma Watson became a sensation thanks to her role as Hermione Grange in the Harry Potter film franchise. In her adult career, she has also starred in Beauty and the Beast, Little Women, and Perks of Being a Wallpaper. In addition to her acting, she has used her voice for good, campaigning for women's rights and gender inequality. She is largely regarded as the modern face of feminism and launched the HeForShe initiative.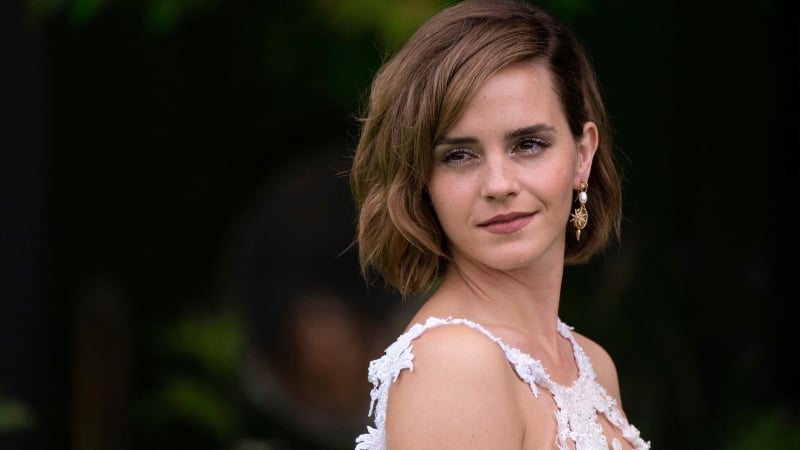 15. Florence Pugh
A rising star, Florence Pugh is only in her twenties but has already proven she is one to watch and has had an impressive career. She was born on Jan. 3, 1996, in Oxford, United Kingdom, and is fast on her way to becoming a Hollywood favorite. Some of her most memorable performances include her roles in Little Women, Lady Macbeth, and Midsommar. The most recent hype around Pugh's work is with Don't Worry Darling, in which she stars alongside Harry Styles.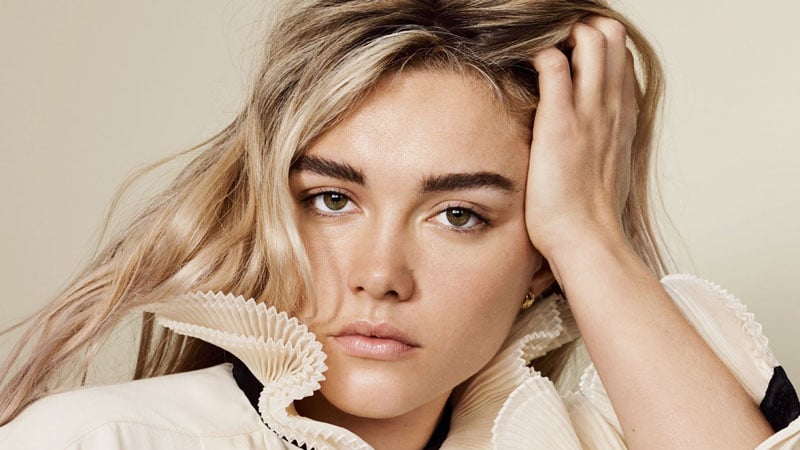 '
16. Natalie Portman
Israeli-born American actress, Natalie Portman, became a big star in her teens but has continued to work steadily well into adulthood, securing her place as one of the most famous stars of all time. She has been nominated and won several awards, including an Academy Award for Best Actress for Black Swan. Other memorable performances include her roles in the Thor film franchise, specifically Thor: Love and Thunder. In addition to acting, Portman is also incredibly smart and attended Harvard.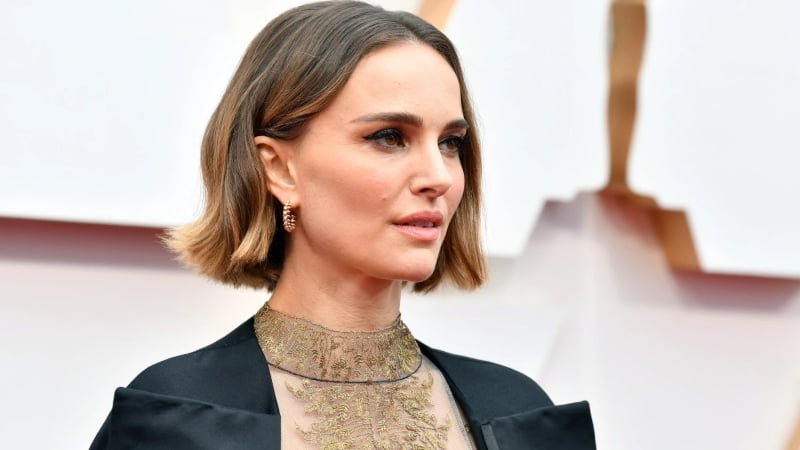 17. Jessica Chastain
There are few people who do not know of Oscar-winning star Jessica Chastain. She is arguably one of the most respected and celebrated female actresses in the world. She was born in Sacramento, California, on March 24, 1977, and has starred in several memorable films, including The Eyes of Tammy Faye, The 355, and Zero Dark Thirty, for which she has been the recipient of numerous accolades. Chastain plays powerful women onscreen, but she is also socially aware. She has shown her support for women publicly, including with the Time's Up Legal Defense Fund. She has also been named one of the most influential people in the world.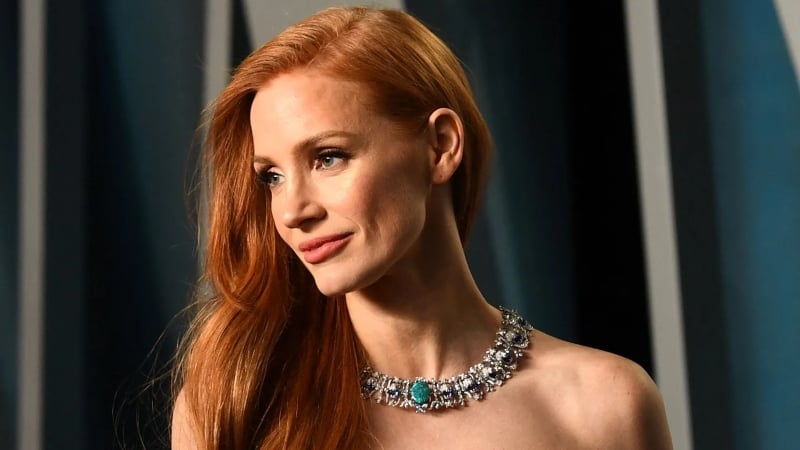 18. Zendaya
Despite only being in her twenties (Born Sept. 1, 1996), Zendaya has already had a more successful career than many actresses. She has been working since childhood, with comedic roles on Disney Channel, but has since proven she is a serious actress with her performances on Euphoria, Dune, and The Greatest Showman. In addition, she has had worldwide appeal thanks to her role as MJ in Spider-Man: No Way Home, in which she stars alongside her real-life boyfriend, Tom Holland.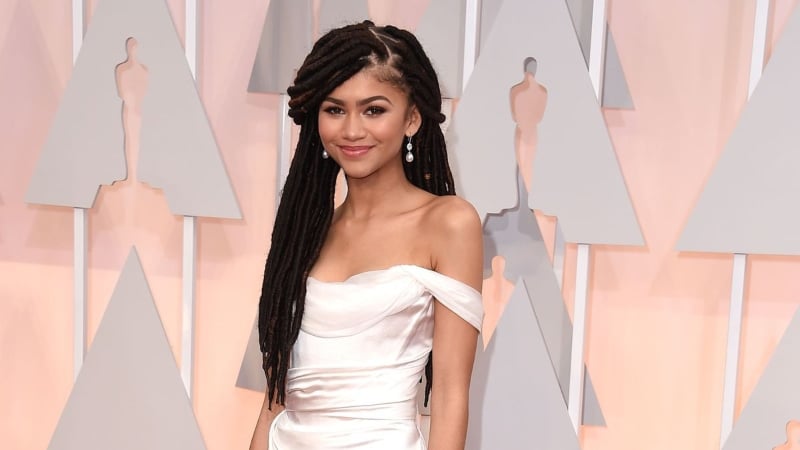 19. Anya Taylor-Joy
Anya-Josephine Marie Taylor-Joy, better known as Anya Taylor-Joy, is an American actress who was born in Miami, Florida, on April 16, 1996. She is only in her twenties but has already proven herself as a successful actress, being awarded a slew of accolades and delivering several memorable performances. These include her role in The Queen's Gambit, Last Night in Soho, and The Witch. And to think, all this started when she was discovered while walking her dog.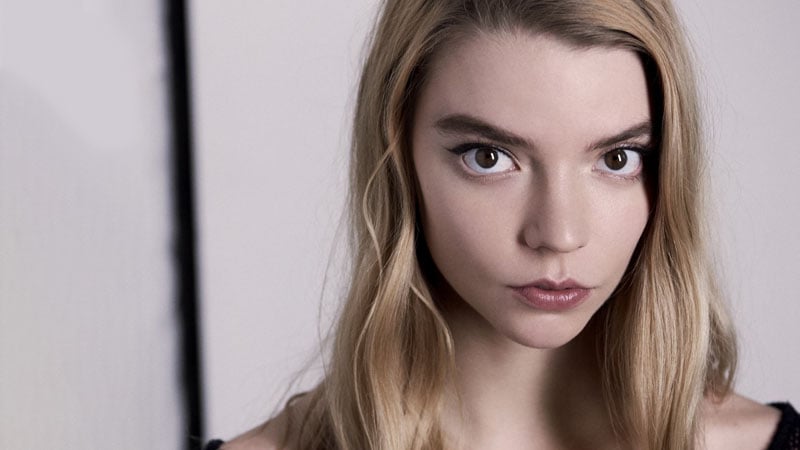 20. Anne Hathaway
From comedy roles like The Devil Wears Prada and The Princess Diaries to serious performances like her role in Les Misérables, it seems Anne Hathaway can do it all. The Brooklyn-born star has been praised for her acting skills and has won various awards, including an Academy Award and Primetime Emmy Award. She has been highly paid and highly respected. Therefore, no list of the most famous actresses would be complete without a mention of Hathaway.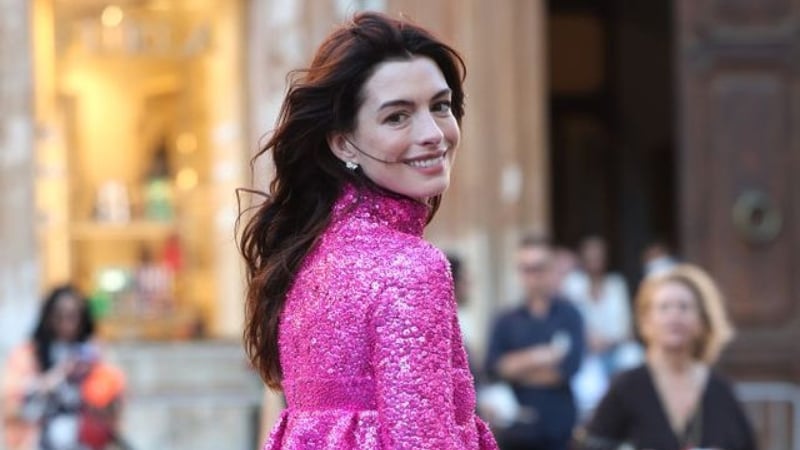 21. Gal Gadot
Gal Gadot proved she deserved her spot in the limelight with her memorable performance as Wonder Woman. Superhero movies have become incredibly popular in the last few years, including those with female leads. She has also starred in Red Notice and the Fast & Furious franchise. Gadot is an interesting woman, starting her career as a model and being crowned Miss Israel in 2004; she also served in the Israel Defense Forces and studied law.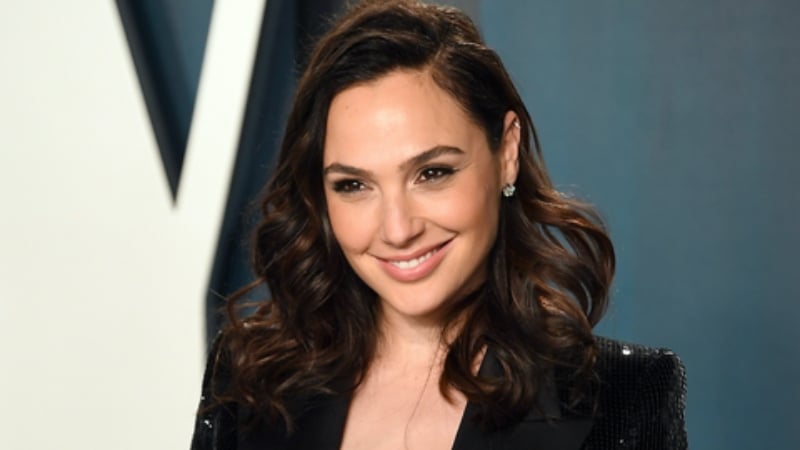 22. Margot Robbie
Australian actress Margot Robbie has starred in some of the biggest blockbusters and is known and beloved for her role as Harley Quinn in Suicide Squad and Birds of Prey. Robbie has given performances in critically-acclaimed films like The Wolf of Wall Street and Once Upon a Time… In Hollywood and I, Tonya. She has earned multiple accolades for her film work, including two nominations for Academy Awards. Her star continues to rise.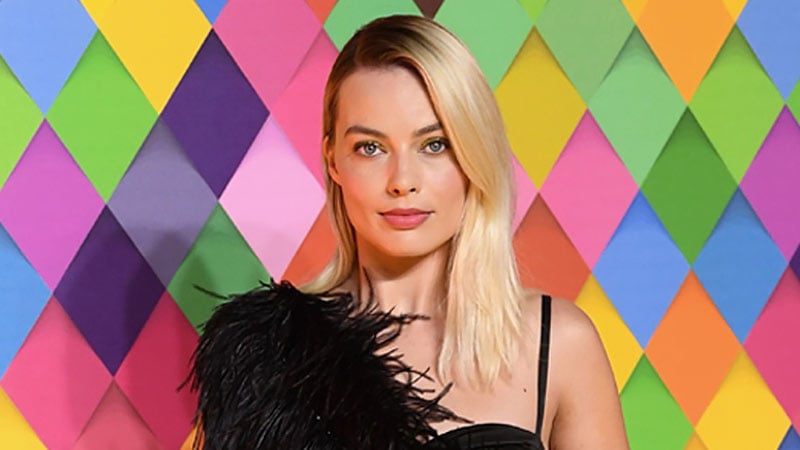 23. Priyanka Chopra
Beautiful and talented, Priyanka Chopra transitioned from beauty queen (having won the Miss World 2000 pageant) to Hollywood and has become one of the most famous women in the world. She was born in Jamshedpur, India, on July 18, 1982, and started her career as an Indian actress. Later, she took on Hollywood roles like Quantico and The Matrix Resurrections. She is married to Nick Jonas, and the couple has a son.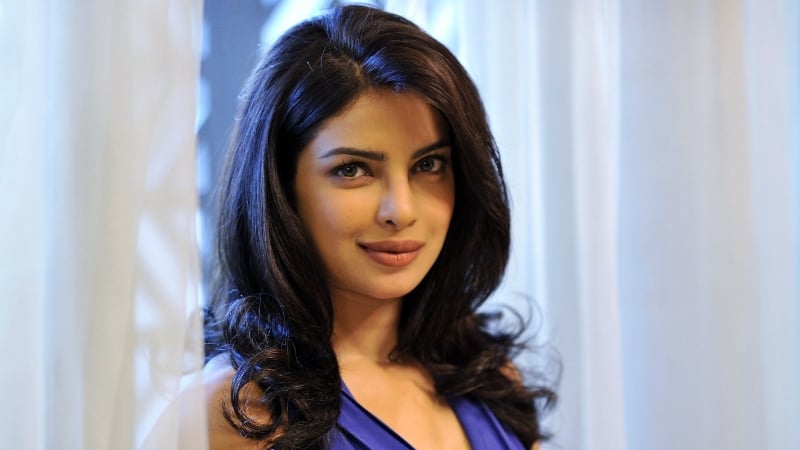 24. Taraji P. Henson
Born on Sept. 11, 1970, in Washington, D.C., it feels like Taraji P. Henson has done it all, covering multiple genres and working on film and television. She studied acting at Howard University and has had several impressive and memorable roles over the years, with standout performances including her role as Cookie Lyon on the series Empire and Katherine Johnson on Hidden Figures. Henson has been nominated for many prestigious awards recognizing her talent.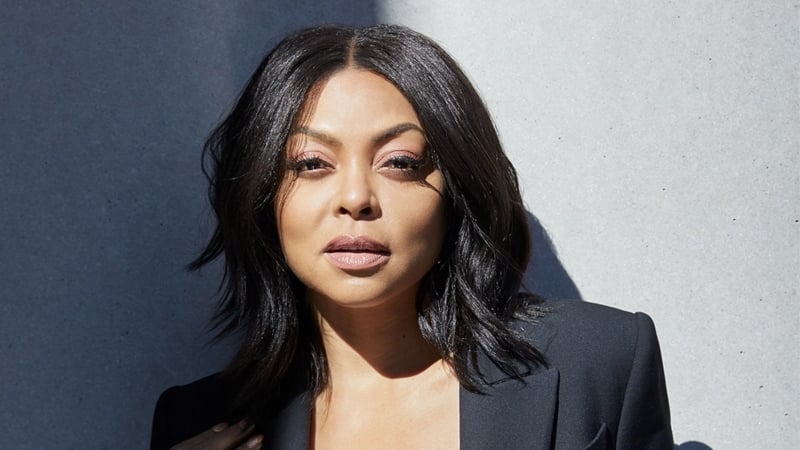 25. Zoë Kravitz
Daughter of Lisa Bonet and Lenny Kravitz, it seems Zoë Kravitz was always destined for stardom; nevertheless, she has carved out her career path. And it is an impressive one. Her breakthrough role was as Angel Salvadore in X-Men: First Class, but she has also starred in critically acclaimed series Big Little Lies and Blockbusters like Divergent and The Batman. It seems there is no stopping her, and she has become one of the most recognizable actresses in the world.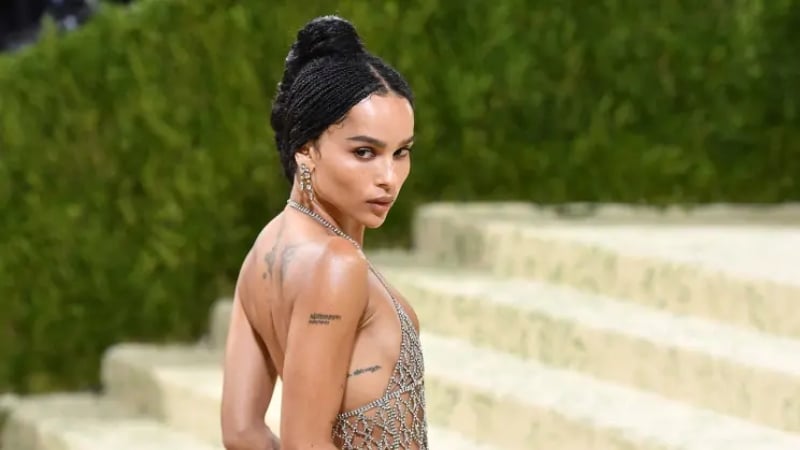 26. Kristen Stewart
Kristen Stewart became a household name thanks to her role as Bella Swan in the Twilight saga, although she started landing jobs long before this. In the years that followed, Stewart chose to distance herself from Twilight with more serious jobs. This includes Spencer and Personal Shopper. She is also edgy and cool, and her badass attitude has made her one of the most interesting stars.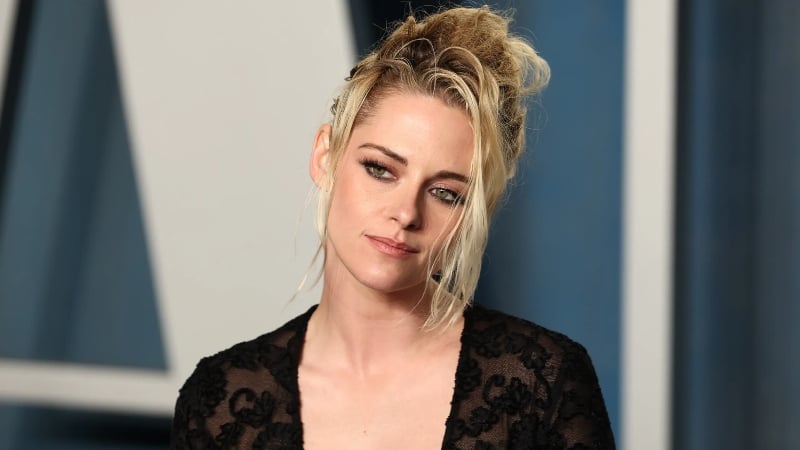 27. Jennifer Lawrence
Oscar winner and star of some of the biggest film franchises, it seems impossible not to know who Jennifer Lawrence is. She has earned a legion of loyal fans because of how approachable and friendly she is. She has also impressed critics with her performances in roles like The Hunger Games, Red Sparrow, Silver Linings Playbook, and American Hustler. Lawrence has taken a step out of the limelight in recent years but remains one of the most beloved and well-recognized Hollywood stars.
28. Megan Fox
Megan Fox's acting career has not been as extensive as many other women on this list, but she is deserving of a place because she has delivered memorable performances and starred in some of the biggest blockbusters, most notably Transformers. Fox is beautiful and intelligent; she is also a mother and took time away from Hollywood to focus on her children. Most recently, she was also in the limelight for another reason; her highly-publicized romance with rapper and actor Machine Gun Kelly.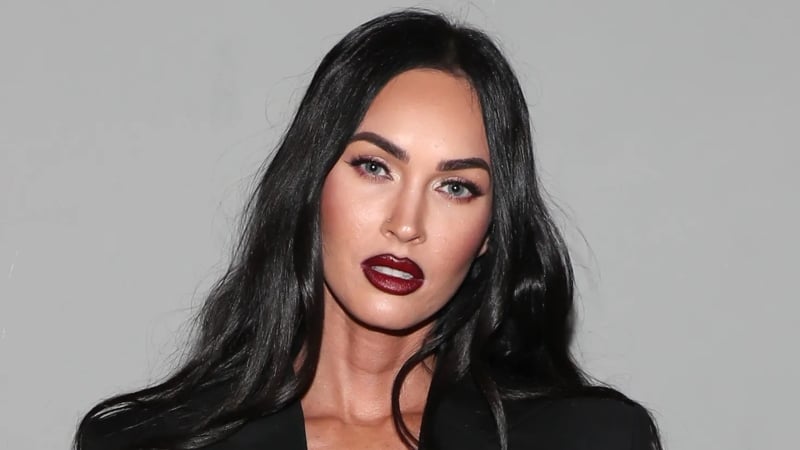 29. Penélope Cruz
Penélope Cruz's biggest roles were several decades ago, with films including Pirates of the Caribbean, Vanilla Sky, and Vicky Cristina Barcelona, but she remains one of the most recognized and respected actors. She was born in the Municipality of Alcobendas, Spain, on April 28, 1974. She is also known for her work in Spanish-language films. Cruz is married to fellow actor Javier Bardem and has been since 2010. The couple has two children.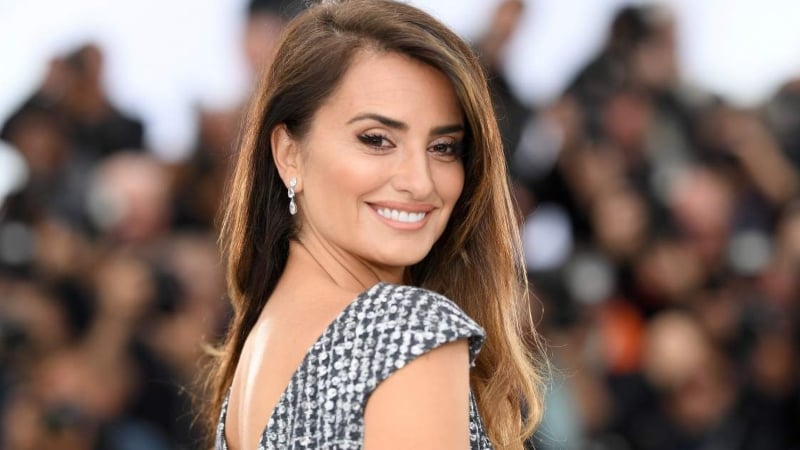 30. Constance Wu
You will know Constance Wu from her roles in Hustlers, Crazy Rich Asians, The Feels, and the sitcom, Fresh Off the Boat. Born in Richmond, Virginia, on March 22, 1982, Wu has enjoyed success in Hollywood. She was named on Time magazine's list of the 100 most influential people in the world in 2017. She has been awarded several accolades from institutes.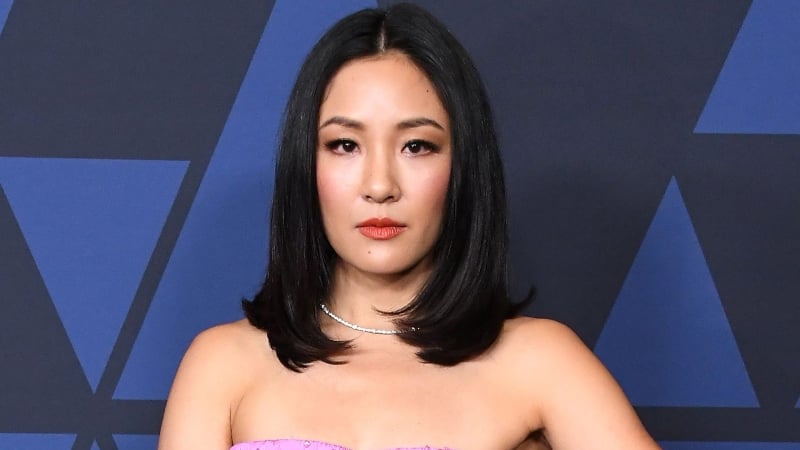 Famous Women Actors FAQs
Who is the most famous female actor in the world?
The title for the most famous female actress in the world could be given to one of several big stars including Meryl Streep, Jennifer Lawrence, and Scarlett Johansson.
Why is a female called an actor?
An actor is a term given to someone who acts and is not gender-specific. However, women are also referred to as actresses. Some women prefer to be referred to as an actor because their gender is not defining them.
SUBSCRIBE TO OUR NEWSLETTER
Subscribe to our mailing list and get interesting stuff and updates to your email inbox.