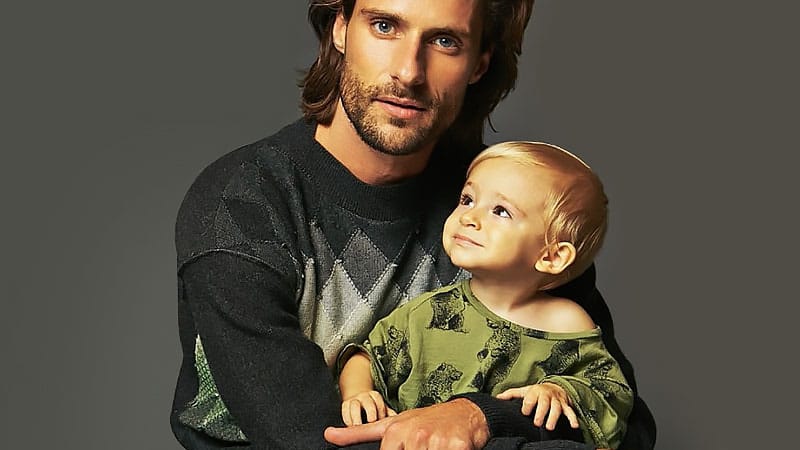 Don't panic, but Father's Day is this Sunday. And we all know that finding a great Father's Day present can be like finding a needle in a haystack. If you are stuck for ideas on what to get him, that you haven't already given him in the last few years – i.e. socks, pyjamas, chocolates, repeat – we've got you covered. To help you with ideas, we've put together this gift guide, that will help turn his Father's Day into something special. Whether he's a tech geek or a dapper dude, there is a gift that he would love on this list. All you need to do now is buy a card to go with it.
1. DJI Spark Drone
If your dad is into gadgets the DJI Spark Drone is the perfect gift for him. It's a mini-drone that allows you to take amazing aerial photos and stabilised video footage using just hand gestures. The high-performance camera features all of DJI's signature technologies like intelligent flight control options and a mechanical gimbal, not to mention, a camera with incredible image quality. Spark can travel for 16 minutes at a time and can venture as far as two kilometres, at speeds of up to 50km per hour. The amazing footage you know your dad is certain to capture can be edited and shared on the spot with the DIGI GO 4 app. Allowing dad to share his masterpieces straight to social media – you can thank us later.
BUY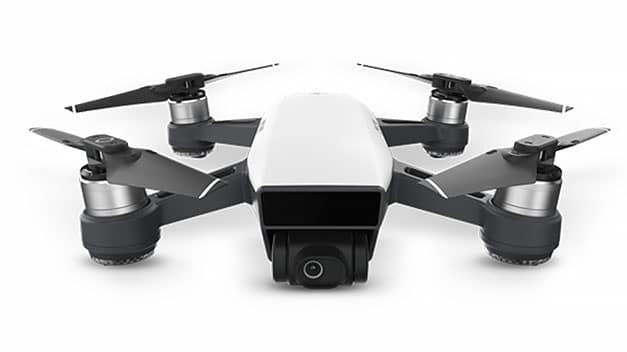 2. Nest Protect smoke + CO alarm
The Nest Protect smoke + CO alarm is the perfect gift for the overprotective dad. It's an innovative smoke alarm that thinks, speaks and alerts your phone when needed. The Nest Protect will detect smoke and invisible but deadly carbon monoxide (CO). It speaks up to tell you what the problem is and where it is. It can also give you a friendly heads-up before it has to sound the alarm and you can turn it off with your phone. When you're not home, Nest Protect sends an alert to your phone when something's wrong, so you'll have dad worrying less in no time.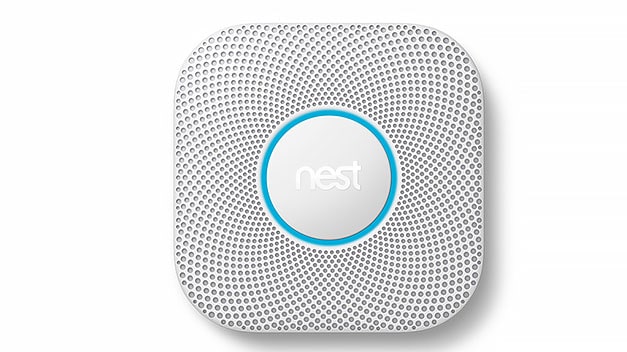 3. Oral-B Genius 9000 Electric Toothbrush
If your dad always wants to keep up with the latest innovations, then the Oral-B Genius electric toothbrush is the perfect gift for him. It features revolutionary Position Detection Technology connected via Bluetooth to a smartphone that acts as a GPS for your mouth. He'll be able to see exactly where he's brushing so he'll never miss a zone. It also has a motion sensor inside the brush to get real-time feedback while you clean – genius! Not to mention five different 'brushing journeys' and Pressure Sensor Technology that protects teeth and gums from excessive brushing pressure. Who said smart can't be stylish? The Genius comes with a 360 degree SmartRing that can be personalised and programmed to illuminate up to 12 colours to suit anyone's taste, mood or bathroom décor. There's even a 'tongue cleaning' mode. You'll probably want to get one for yourself too.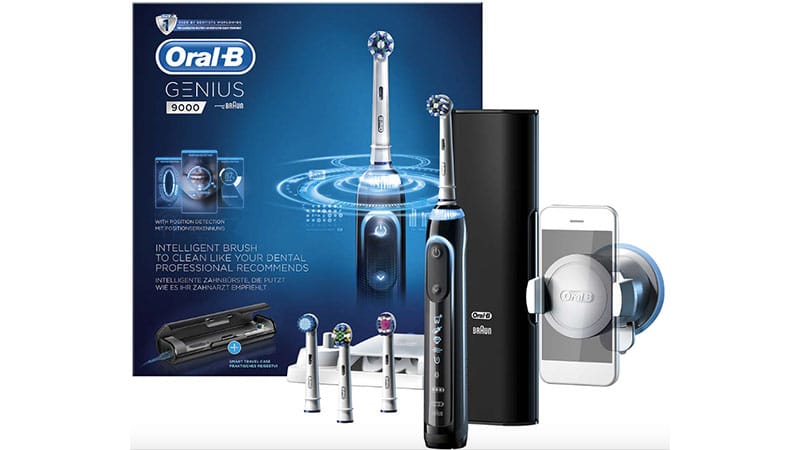 4. Nest Outdoor Camera
Give your dad peace of mind this Father's Day with a Nest Outdoor Camera. It is an outdoor security camera with state-of-the-art surveillance for the home that your dad will appreciate forever. It has cloud streaming capabilities so it can transmit directly to your phone. The camera is easy to install and offers 1080 pixel resolution and a 130-degree field of view, thanks to a slight fisheye lens. The camera will automatically notify you when it hears a noise or sees something move, even sending a picture from the scene and also a live feed of the action. If you do find it's an intruder, you can even use two-way audio to speak to your unexpected guest.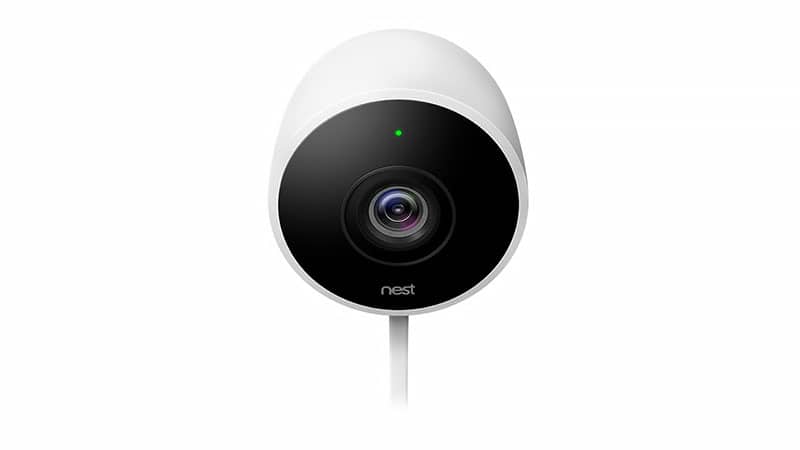 5. Braun Series 9 Wet/Dry Electric Shaver
The Braun Series 9 shaver is the power tool your dad will be able to use every day. It features Syncrosonic – Braun's patented technology that reads and automatically adapts to your beard. For denser spots, the shaver provides extra power exactly where it's needed. It has five shaving elements that are specialised for different types of facial hair, providing a close, comfortable shave with less skin irritation. And you can keep it like new every day, with the 5-action alcohol-based Clean&Charge station that removes 99.9% of germs with a single press of a button. Magic! Plus, it automatically lubricates, dries and charges the shaver. Titanium coating makes it extremely durable and highly resistant to corrosion. It's also backed by a 2-year warranty for extra peace of mind.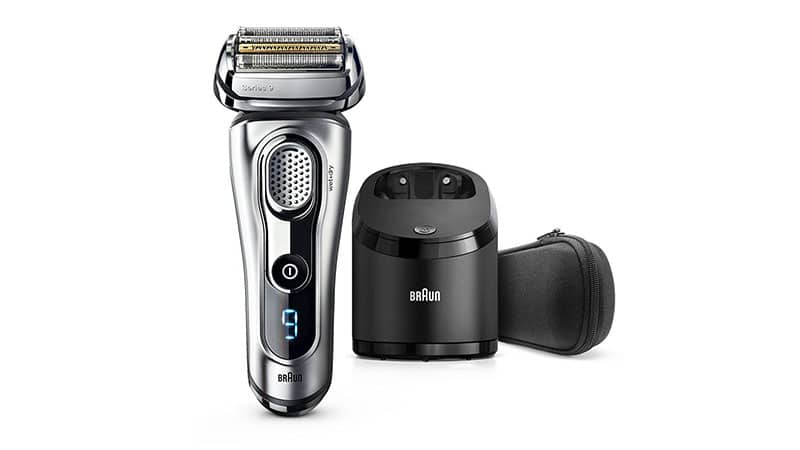 6. Google Home
If your dad is a homebody, you won't be able to go past Google Home this Father's Day. It's like a Siri for your home, powered by Google Assistant. You can ask it questions or tell it to do things. It will get you quick answers based on your schedule, play your playlists and get the latest on things like weather, traffic and finance. You can even set alarms, turn on lights, start timers, add items to your shopping list. It can even distinguish your voice from others and recognise multiple voices to give each user a personalised experience. He'll never want to leave the house.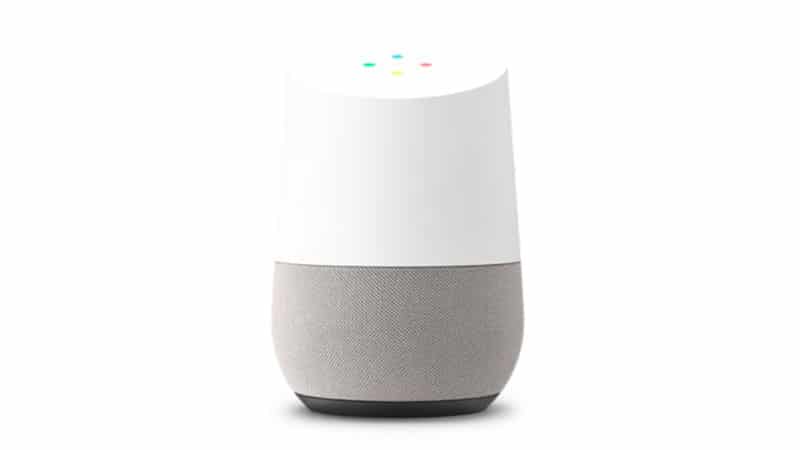 7. GoPro Hero5 Black
What do you get a dad who already has everything? GoPro's new Hero5 Black. It's the most powerful and easy to use GoPro ever, thanks to its buttery-smooth 4K video, voice-activated camera control, one-button simplicity, touch display and sleek, refined waterproof design. It has improved video and image quality from its earlier predecessors and easy-to-use range of editing apps for the not-so-tech-savvy parent. Your dad can hit the road with it in his back pocket, and share every moment with you on his return. Perfect for an adventure-loving, thrill-seeking dad. It's also compatible with all GoPro accessories, so if he's already a GoPro enthusiast, you can't go wrong. Guaranteed to be his new favourite toy.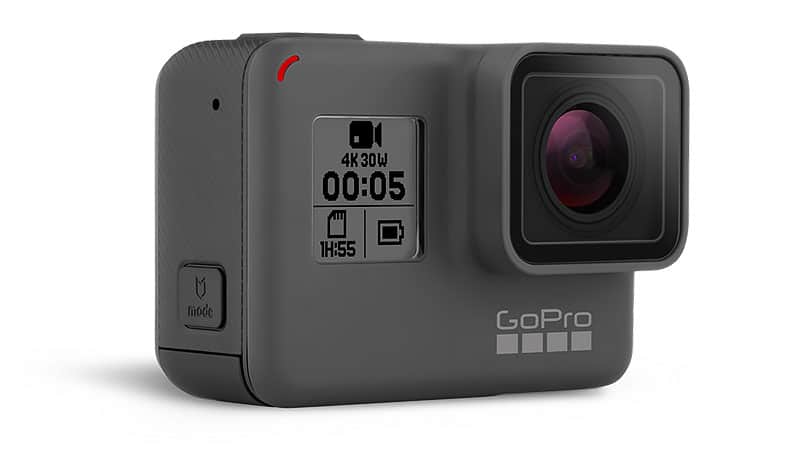 8. The Frame by Samsung
If you want to spoil your dad this Father's Day, look no further than Samsung's The Frame. It's a TV as well as a collection of modern, curated art, allowing you to give dad the best of both worlds. When he's not watching his favourite TV shows, it transforms into a beautiful artwork to create a more welcoming and inviting space. He can choose from a library of embedded art, purchase from the online Art store, or showcase his photos, which is certain to be a win for any proud father. It has an inbuilt sensor that automatically adjusts screen brightness to suit a room's light levels, as well as some customisable frames to match or contrast with your décor. It's superb detail in 4K movie content and still images, access TV, Stan, Netflix and more. This one also gets mum's tick of approval.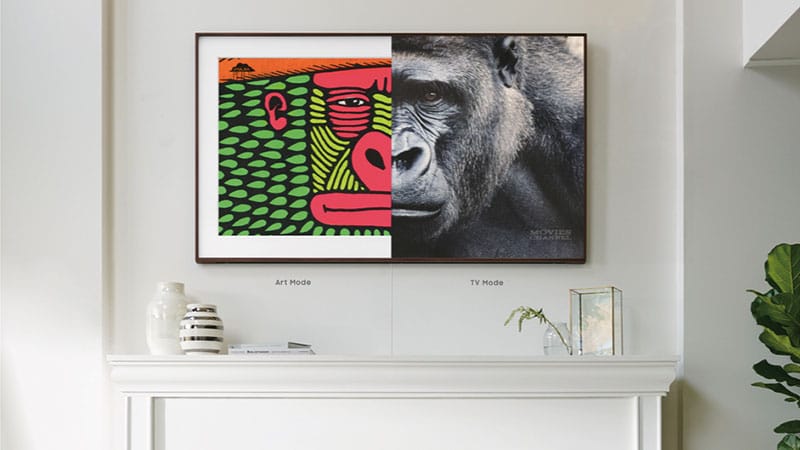 9. Uniqlo Dry Stretch Sweat Full-Zip Hoodie
Have an active dad who loves nothing more than working out? (Second to his children, of course.) Uniqlo's  Dry Stretch Sweat Full-Zip Hoodie would make the perfect gift for him. It's a quick-dry hoodie, stylish enough to wear out and high-performance enough for all of his workouts. What makes this jacket stand out from the rest, is its quick-dry properties that dry perspiration quickly. Made with a thick, resilient stretch fabric, it guarantees ease of movement but is soft enough to ensure ultimate comfort. Not to mention, its hoodie that allows for added protection from the elements, whatever the weather. Its sporty aesthetic that will at least ensure your dad looks the part, even if he's not the sporty type. Better yet, deck him out in designer threads from Uniqlo's new Ines range, which conveniently drops this Friday 31st – just in time for Father's Day.
BUY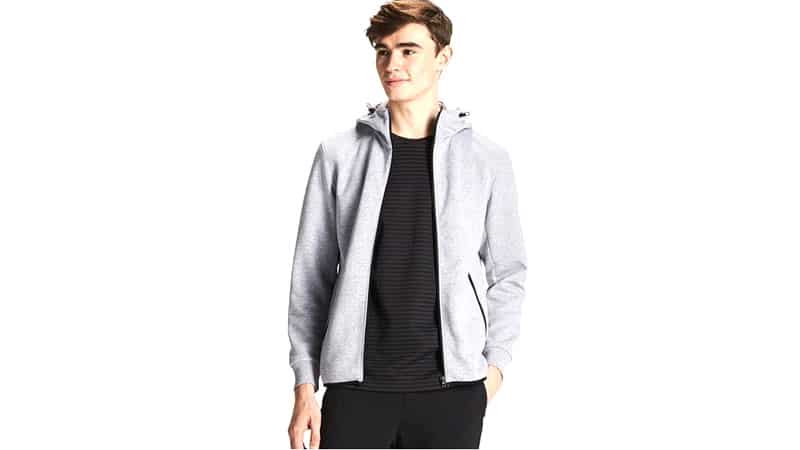 10. Ted Baker Holdi Contrast Stripe Holdall
Allow your dad to travel in style with this sleek holdall from Ted Baker. Designed with a roomy rounded shape he'll be able to keep all of his personal items at bay during his travels with this stylish hand luggage option. It gets extra points for practicality thanks to its removable shoulder strap and zip closure. Your dad also won't be let down in the style department, with the holdall's textured stripe detail and stylish chocolate leather-look fabric speaking to his excellent taste. Perfect for the dad who likes to travel. He'll be booking his next trip faster than you can say 'Happy Father's Day.'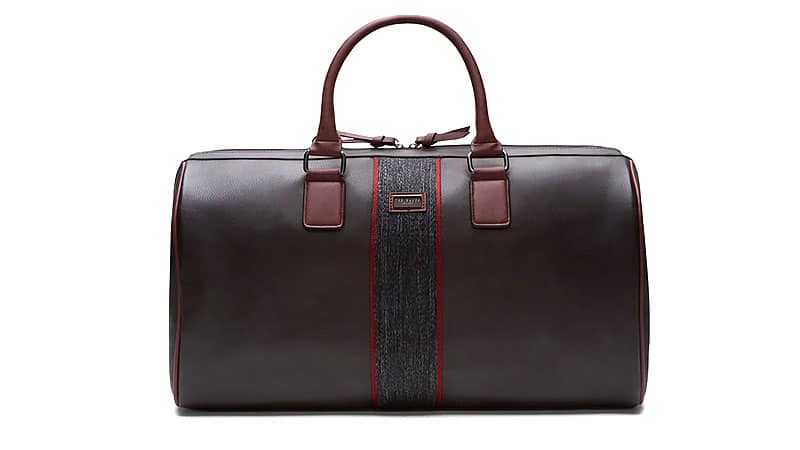 11. Men's Ancher Watch by Skagen
Help dad keep track of time with Skagen's Ancher Men's leather chronograph watch. It is beautifully detailed without being bulky or heavy and has a streamlined look with sharp lines. It comes with a 40mm case allowing for plenty of room for all the flashy chronograph functions which include a 60-second timer, 30-minute timer and a dial that keeps the date. Three easy-to-use pushers and a clearly legible dial make the Ancher Chronograph a highly functional watch for men. And it comes with an international 2-year limited warranty.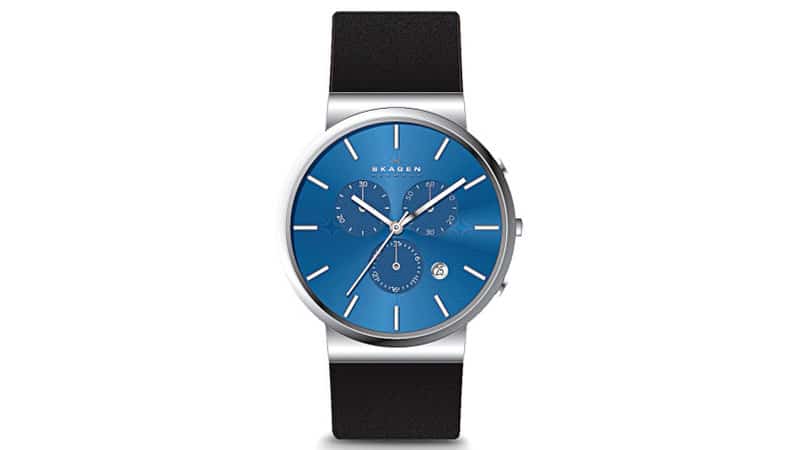 12. Leather Belt by BOSS
Tired of giving dad the same old Father's Day ties? Step things up a notch and adorn the man you love with a stylish belt instead. It may sound like a stereotypical Father's Day gift, but the best-selling leather Carmello belt by Hugo Boss is far from ordinary. With its sleek embossed texturing and polished gunmetal pin buckle complete with subtle brand engraving, it's the perfect way to modernise any look. The classic-looking belt goes with casual and polished styles and will be a practical gift your dad can wear every day. Dad will thank you for not skimping on quality, with the belt being 100% cow skin.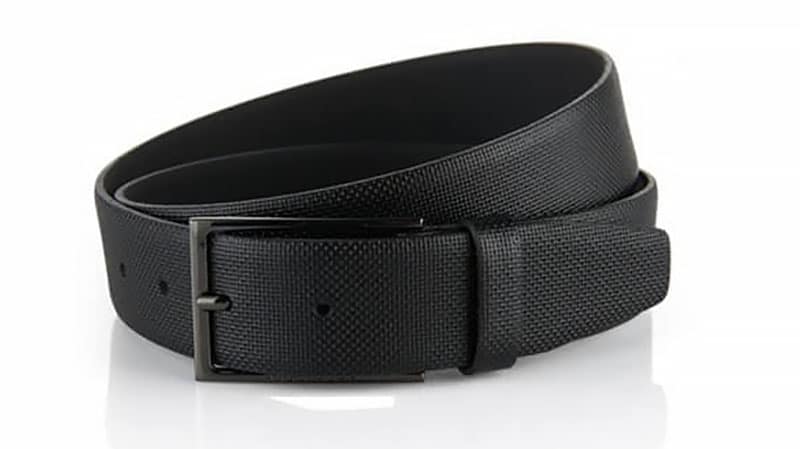 13. Paul Smith Bertin Brogues
What better way to give your dad a stylish update than with a new pair of shoes? Paul Smith's Men's Black Calf Leather 'Bertin' Brogues are the perfect addition to any dapper dad's wardrobe. Created in Italy from smooth calf leather with subtle burnishing, they feature stacked leather soles with navy rubber inserts for extra grip in all weather conditions. Dyed using a highly specialised technique, the classic pair work equally well with both tailored trousers or slim jeans. The perfect mix of comfort and style, he'll never want to take them off. If black is not his thing, they are also available in navy suede or tan leather. A splurge at $600, sure, but your dad is deserving of every penny, are we right?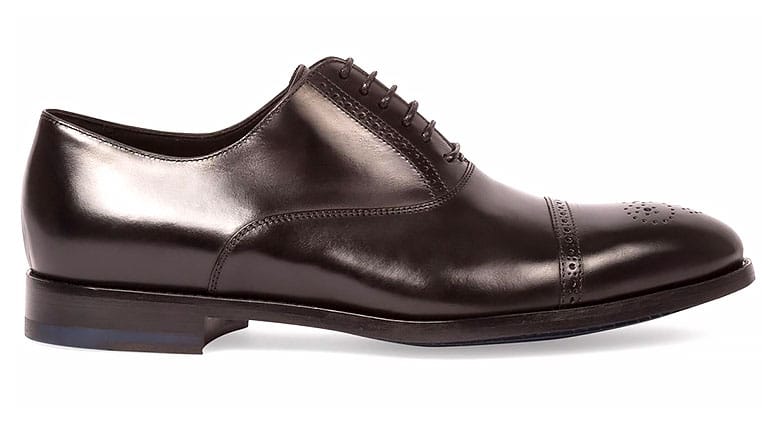 14. Polo Ralph Lauren Polo Blue Eau De Toilette
This Father's Day, treat dad to a cologne that will become as much a part of who he is as his bad jokes. Polo Blue features a blend of verbena, basil, melon de Cavaillon, and washed suede. Fused together to evoke the freedom of the big blue skin, the energy of open waters and an invigorating blast of fresh air – everything that reminds you of dad, right? It's a winning formula that is sure to be his signature cologne in no time.

15. Londoner Wallet by Timothy Oulton
Timothy Oulton's classic unisex travel wallet from Coco Republic is the perfect gift for any dad. With tons of character and even more space, it will give him a stylish way to carry all of his personal items. Made from a super soft leather available in two colours; Destroyed Black Leather and Scarecrow Black Leather with tailored top-stitching detail. It has a single fold-over strap to provide stylish security for the wallet's contents. Inside is ample storage for credit cards and travel documents, with two ticket compartments, 1 card/ID slot with window, seven stacked card slots and one internal coin pocket and even one pen slot. It is part of a complete collection, so you can deck dad out with a full accessories kit if required. You can't really go wrong with this gift.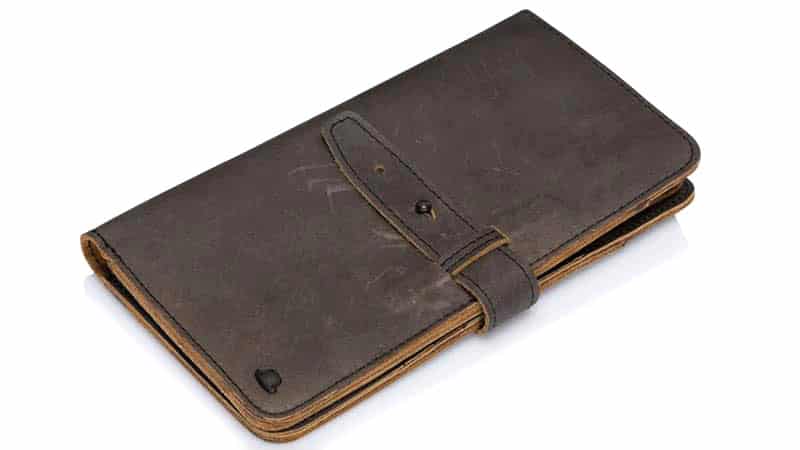 SUBSCRIBE TO OUR NEWSLETTER
Subscribe to our mailing list and get interesting stuff and updates to your email inbox.