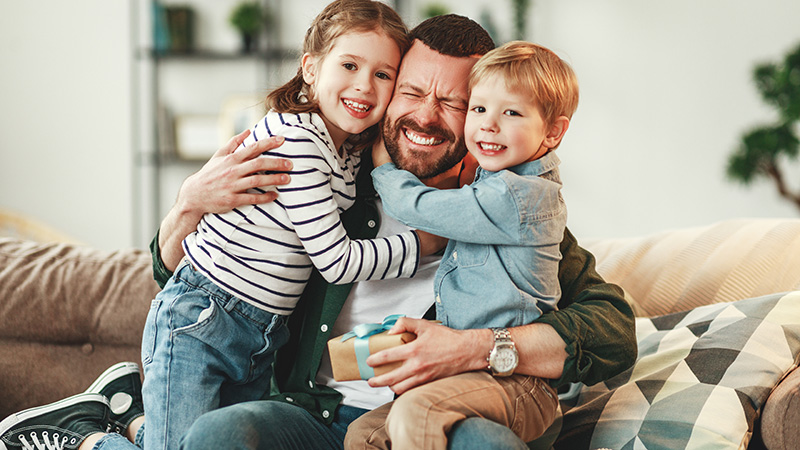 We all know that finding a great Father's Day present can be like finding a needle in a haystack. Whether your dad loves gadgets or fashion, there is a myriad of gifts to choose from. From a pair of cool shoes to the latest tech, here are the best Father's Day gift ideas that will put a smile on his face.
1. Men's Weekender Watch
Stylish watches don't have to cost a fortune and make great gifts for men. This Timex Men's Weekender 40mm Watch features classic styling thanks to the sizeable clean face, leather band, and tan-blue-silver color combination. The dial shows 24-hour time in Arabic numerals and uses the revolutionary Indiglo backlight technology so you can tell the time even in low light. There's no need to stress about getting caught in the rain wearing it, as it's also water-resistant to 100 feet. Finally, the band can be interchanged quickly for any compatible Timex band if he feels like mixing up the look to match different outfits.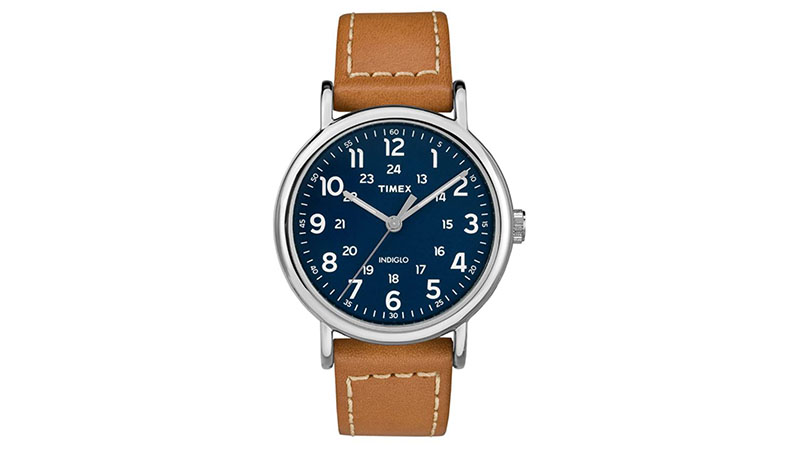 2. Nike Air Force 1 '07 Sneakers In White
For the guy with endless style, these Nike Air Force sneakers will make any dad happy. Its sleek design with the iconic chunky foam sole is sure to get hearts blazing, the comfy interior and padding will keep him comfy all day. Pair them with jeans, chinos or shorts and a T-shirt, and he'll be the best-dressed father in the room.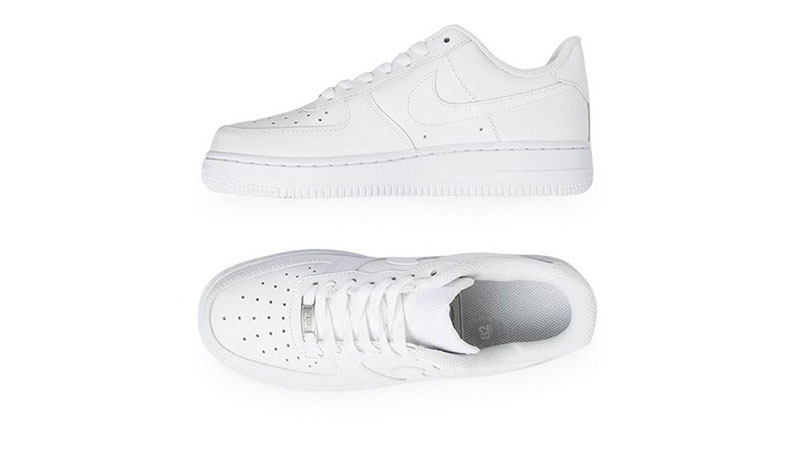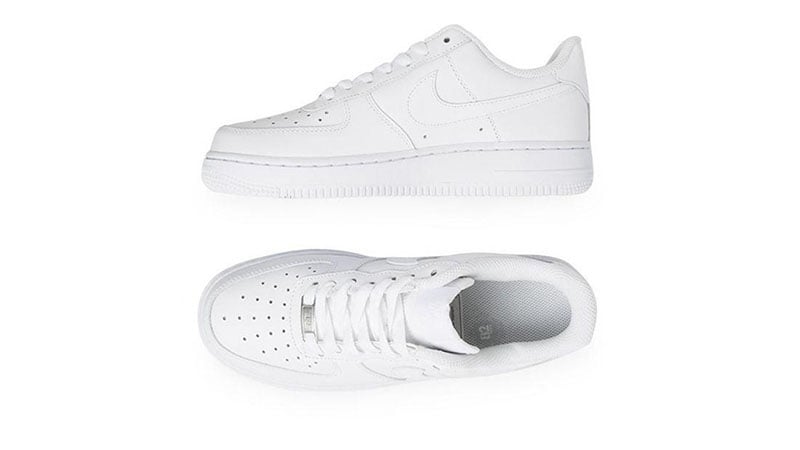 4. Ray-Ban RB3025 Sunglasses
Nothing says 'cool' like a pair of Ray-Bans. These aviators exude style instantly and look great on everyone, no matter your taste. With a gold frame and gunmetal lenses, these are timeless sunglasses that will elevate an outfit. No Father's Day is complete without these badass sunnies.

4. Paco Rabanne 1 Million Fragrance
A fragrance is always an excellent present because it can make the recipient feel good about themselves and give them confidence. Paco Rabanne 1 Million is a perfect choice because it is a masculine and powerful scent that comes in stylish packaging. It has notes of amber, leather, and tangerine, giving it a fresh but spicy blend.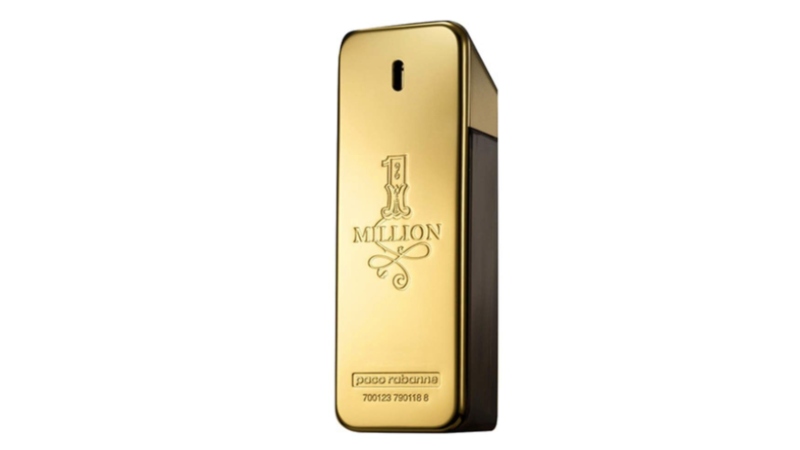 5. FITVII Slim Fitness Tracker
For fitness enthusiasts or those who want to improve their overall health, you can benefit from a FITVII Slim Fitness Tracker. This watch does so much more than tell the time, its features include blood pressure and heart rate monitor and measures your blood oxygen saturation. It also tracks your daily steps, and calories, and helps you better understand your sleep.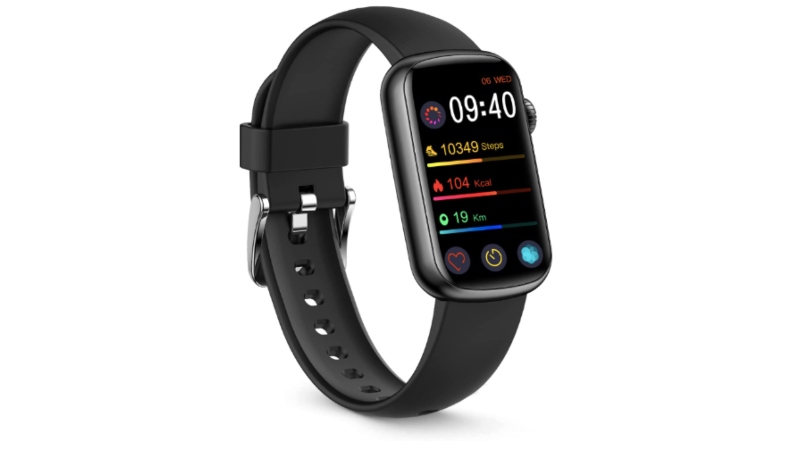 6. Exceptionally Bad Dad Jokes
If your dad has a great sense of humor, or you feel he needs to update his jokes, the Exceptionally Bad Dad Jokes book is the option for you. They are clean and appropriate for the whole family, but are also super cringe and sometimes embarrassingly bad, which is the appeal of the book. For those who want to gift something light-hearted, this is the ultimate present.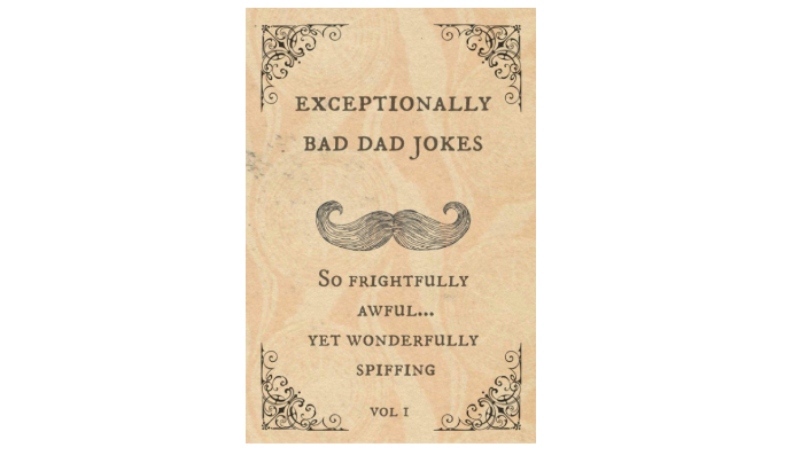 7. Amberjack The Original
You can never go wrong with a good pair of shoes, and it does not get much better than Amberjack's The Original. This stylish pair of footwear is considered one of the most comfortable dress shoes in the world. It is made from full-grain leather and has a one-year warranty. There are several colors to choose from, including honey, chestnut, onyx, and obsidian.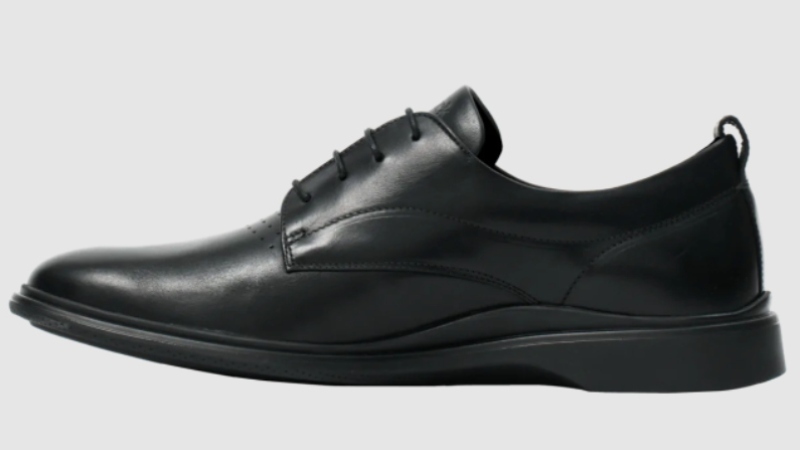 8. DJI Mini 3 Pro Drone
Drones are an excellent gift and the DJI Mini 3 Pro is a great choice. It will give you 34 minutes of flight time, will capture video in 4K HD, FHD 1080 pixels and it is a lightweight and practical design. Weighing less than 249 grams and benefiting from a foldable and compact design, this makes transporting the drone simple, letting you take it with you on all of your adventures and capture special moments.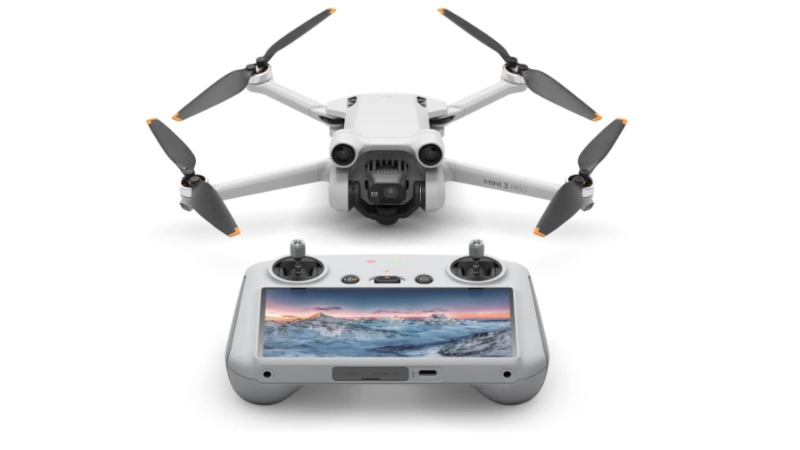 9. Wax London Noden Swim Shorts
Wax London is the ideal brand for practical and stylish clothing that is created with comfort and quality in mind. For example, the Noden Swim Shorts are created with a nature theme and crafted using 54 percent cotton and 46 percent polyamide. They are fast-drying and a standard fit, which can also be matched with the Didcot print shirt.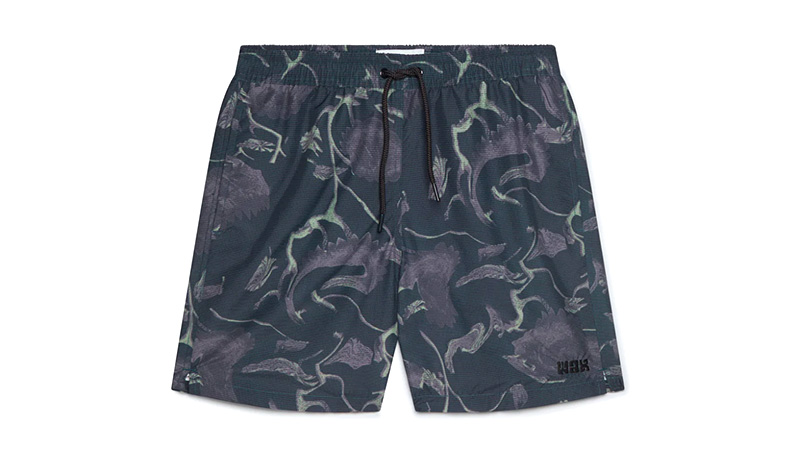 10. Comfort Sleep Master Tailor
If you want to give your father something memorable that can greatly improve the quality of his life, consider the gift of Comfort Sleep's Master Tailor mattress. This is a luxury mattress that has been designed with the perfect blend of technology and Australian-made high-quality materials to improve sleep quality and comfort, including pressure relief and optimal body contouring.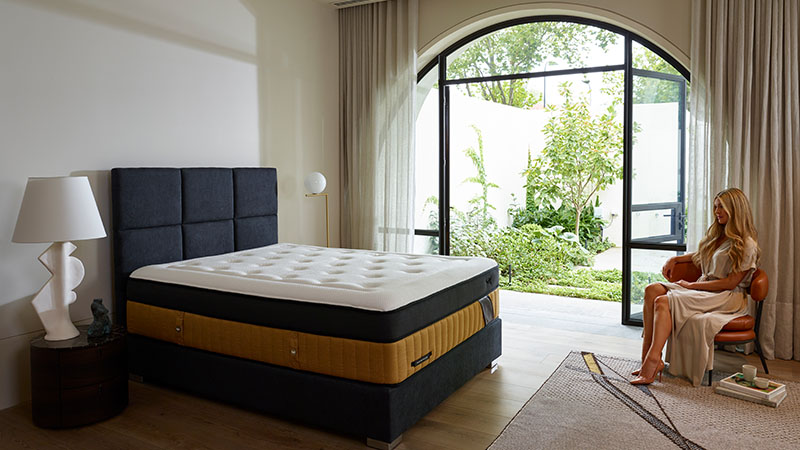 11. Slim Fit Jeans
Clothing, especially great quality items, is often appreciated. For a practical yet stylish gift this Father's Day, look no further than Wax London's Slim Fit Jeans in Mid Blue Denim. The style is effortlessly cool and timeless, with a standard fit that makes it ideal for everyday wear. Made from 100 percent cotton and featuring five pockets, there is a range of sizes to choose from.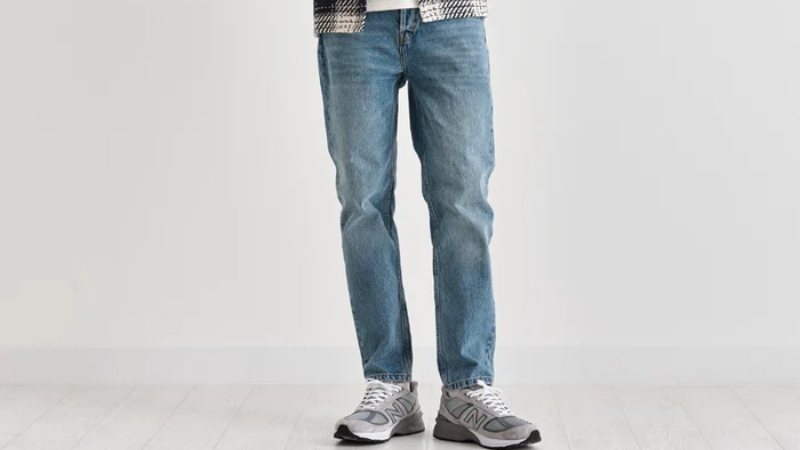 12. HUAWEI FreeBuds Pro 2
The HUAWEI FreeBuds Pro 2 are futuristic-looking, incredibly stylish, and exceptionally functional. Co-engineered with Devialet, they will provide the recipient with the ultimate listening experience that will exceed your hearing range; from 14 Hz to 48 kHz. Other features include the Triple Adaptive EQ which customizes your listening experience, including tuning the audio to your ear canal structure.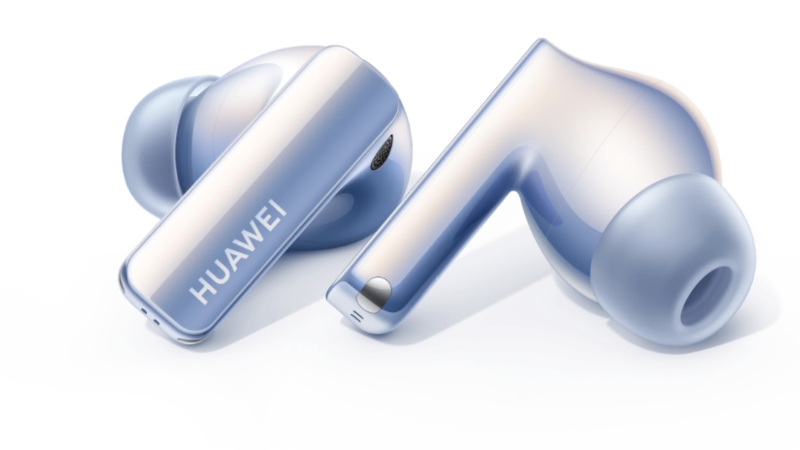 13. Pelican Jacket in Sepia
Two Thirds is an excellent place to shop for high-quality garments for men, women, and children. On Father's Day, you can gift your dad a stylish yet practical jacket, the Pelican. It is a water-repellent parka that features a high collar and snap buttons at the hood. With an adjustable waist and multiple pockets, this jacket gives you everything you need to go out in mild weather conditions.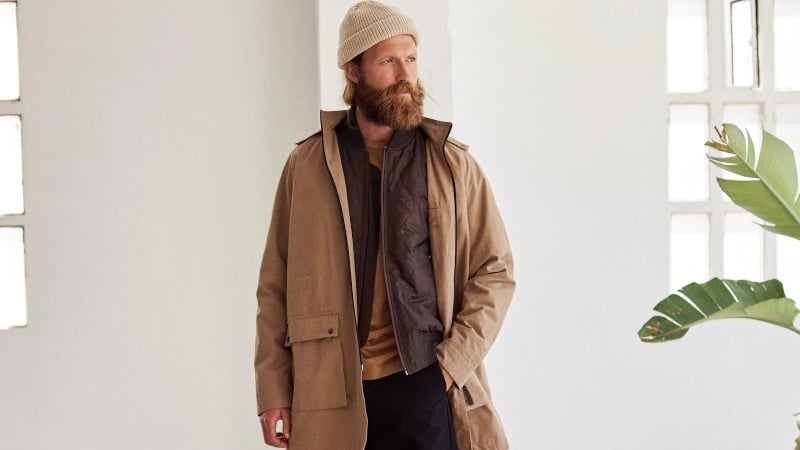 14. Nail Clipper Kit
Father's Day gifts do not have to be lavish or expensive, and sometimes the most practical and thoughtful presents are the best. You cannot go wrong with a nail clipper kit, and this product includes everything you may need, neatly packaged in a portable synthetic leather case. Ideal for work travel, holidays, or even to store all the necessary tools in one place when your dad is at home.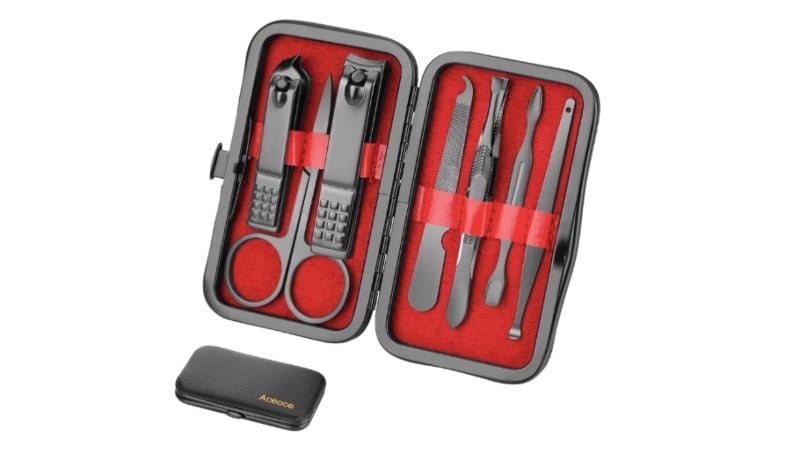 15. Black Baseball Cap
A baseball cap is a timeless design, but Stiksen's version, the Rewool Black Cap, is contemporary and cool. It is made using recycled wool and features a top button and eyelets. The black color ensures it pairs well with everything you own. There is an adjustable strap in velcro and the cap is available in three sizes, helping you find the perfect fit.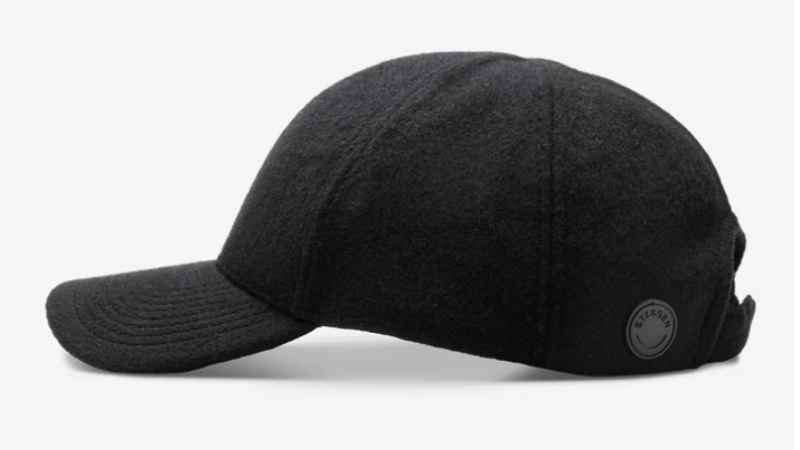 16. Super Dad Mug
Morning coffee will taste even better when it is drunk from a special mug. Mugs and socks may be a common gift on Father's Day but they are also practical and cute, and this Super Dad Mug is a great way to express how much your dad means to you. And how he is the hero in your life.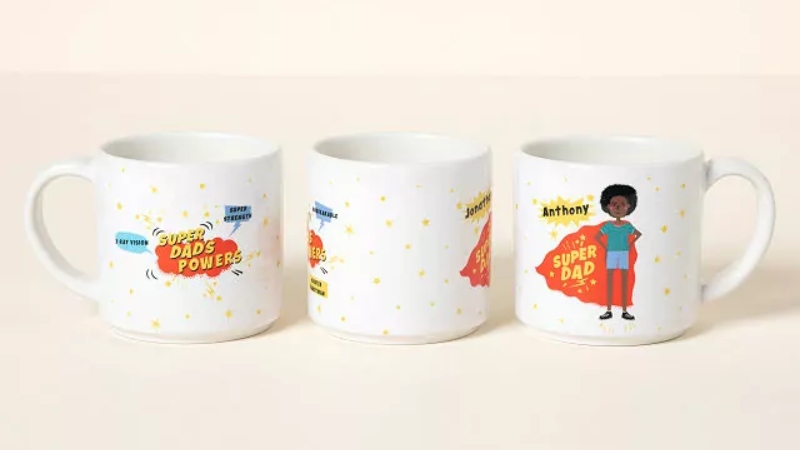 17. Eyeglasses Holder
If your dad wears glasses and you want to give him a cool way to store them, consider an eyeglasses holder. This is also a way to prevent him from misplacing his glasses while doubling as some edgy nightstand decor. The statuette is hand-carved from shisham wood and handmade in India in collaboration with a non-profit organization that supports underprivileged artisans.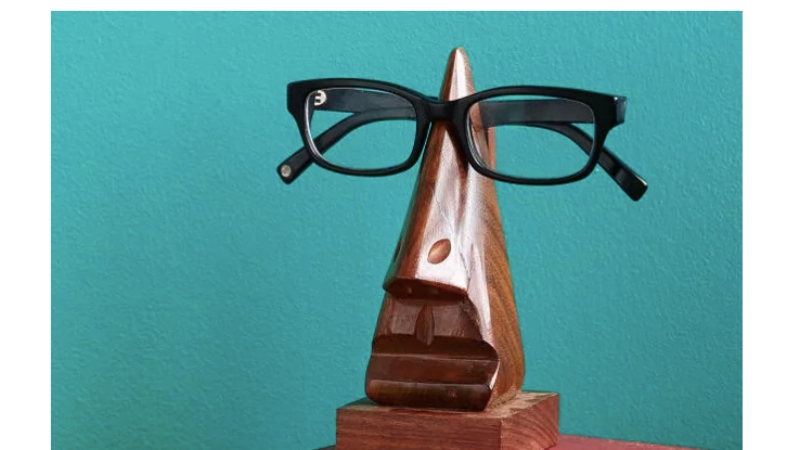 18. Fun and Warm Socks
Happy Socks are known for their bold and bright designs, which can bring a smile to your face or let you add a pop of color to your outfit. There is also a father-themed collection, which is ideal for Father's Day and will be a simple but practical present for your dad. These socks will let your dad show off his playful side and have fun.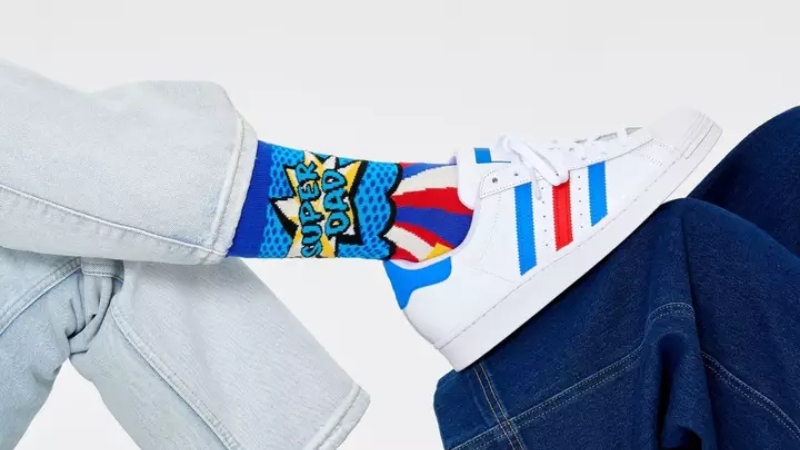 19. Dad's Playbook
If your dad is someone who has guided you and provided words of wisdom that have stayed with you, why not give some back with this Dad's Playbook. It is also the perfect gift for a new dad and sports enthusiast because the book is filled with inspirational sports quotes. Being a dad is a tough job and reminding himself that he is doing his best will make this a meaningful and appreciated gift.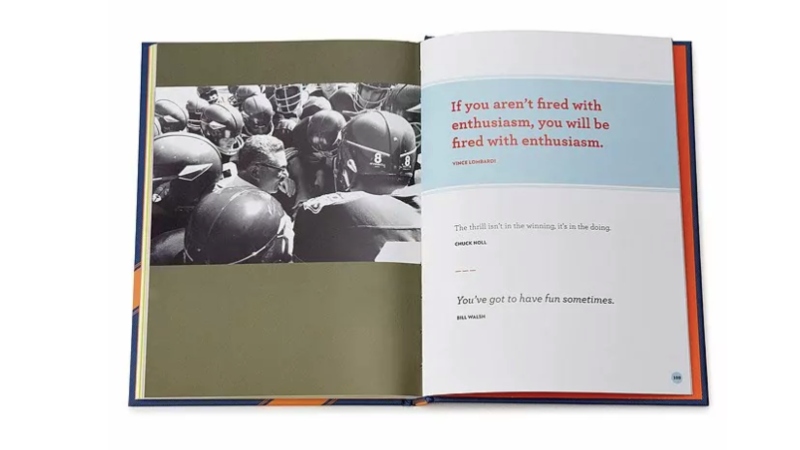 20. On The Rocks Set
For those who love relaxing with a whiskey in the evening, the perfect present is an On The Rocks Set. The rocks are designed from granite discs from New England beaches and are designed to be used as drink chillers. There are six rocks in each set, which can be added to spirits; you only need one or two, which means your dad can also impress his friends by adding the chillers to their drinks too.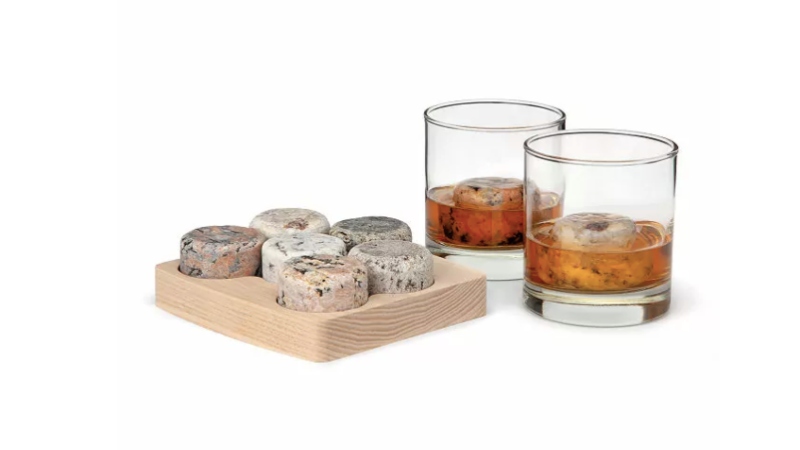 21. Personalized Family Canoe Art
What better gift is there than personalized artwork? The design is simple, featuring a family in a canoe, but you can personalize it to reflect your family, including the relatives of your choosing and even the family pets. This is a great piece to hang up on the wall and will bring a smile to your dad's face. The gift is also different, which will make it memorable.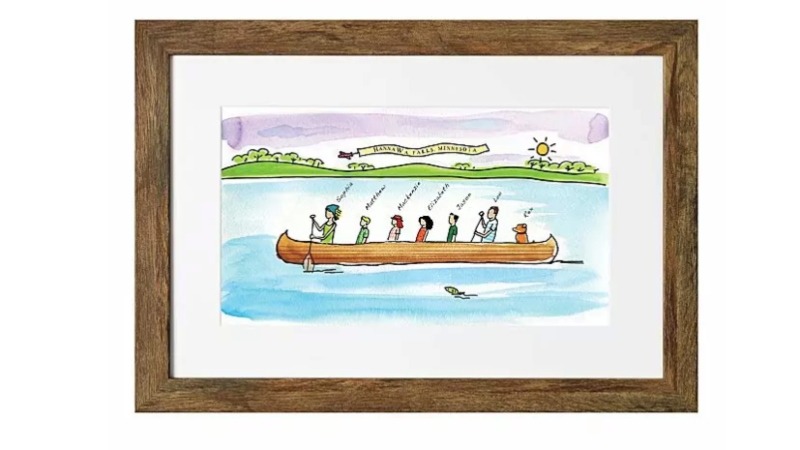 22. Stonemen Boxer Briefs
For fathers around the world, comfort is key. Stonemen boxer briefs not only look amazing, but they boast superior luxury too. Cut from soft and stretchy cotton, they have a series of stylish prints that are worthy of wearing. This is a great gift for the dad who has everything, because who couldn't ask for more underwear?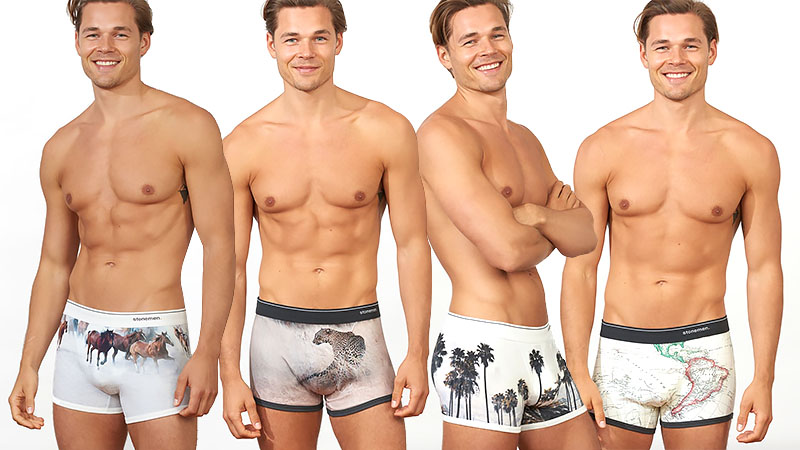 23. Kabob Grilling Baskets
If your dad is someone who loves a family cookout and is skilled with the grill, then you can take his BBQ skills to the next level with the Kabob Grilling Baskets. The idea is simple yet brilliant, letting you create your food without a skewer by placing it into steel wire baskets with wood handles. This is also a practical design, making it easy to flip and turn your food.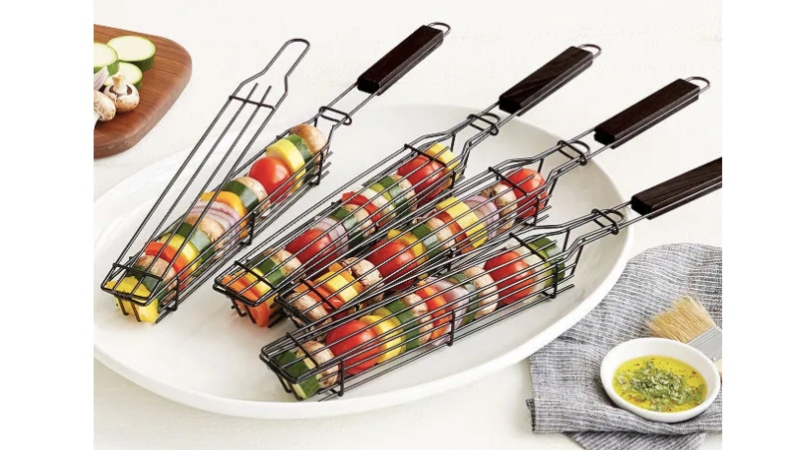 24. Dad & Me Activity Bucket List
Having a bucket list is a great way to ensure you get to experience all the things you want to do with your loved one. This particular gift is focused on your relationship with your father and is titled Dad & Me Activity Bucket List. The concept is simple, providing you with over 100 ideas to do together and connect.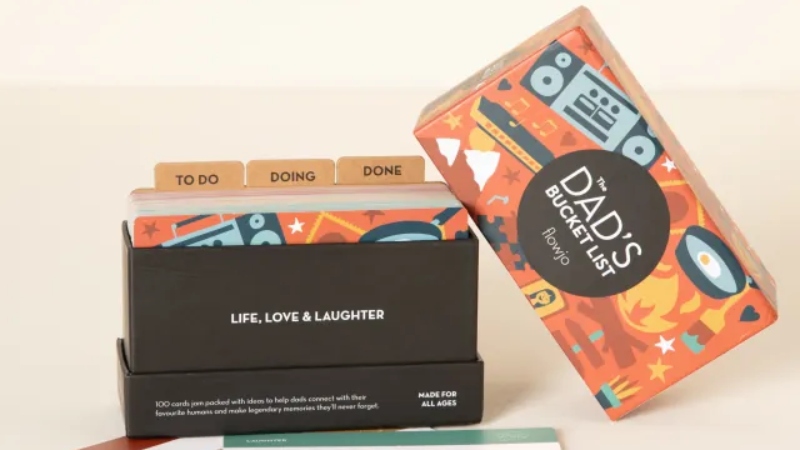 25. Fix-It Kit
There is always something to do around the house, and if your dad is a handyman who likes tinkering around, then this Fix-It Kit is a winner. It includes all the essentials you would need, like a hammer, LED flashlight, long-nose pliers, slot screwdriver, and 10 assorted bits, all stored in a simple and practical vegan leather case.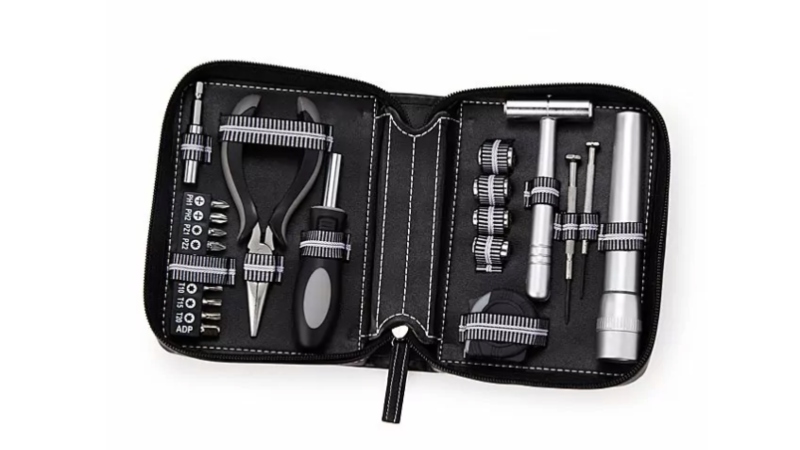 26. Millennials vs. Boomers Trivia Game
The Millennials vs. Boomers Trivia Game is a great way to find out more about each other, while also testing your general knowledge. Family game nights are a time to connect, laugh, and have fun, and this game will be an excellent and unique addition. It comes with over 200 trivia cards with generational questions, you will be able to learn from each other and come together.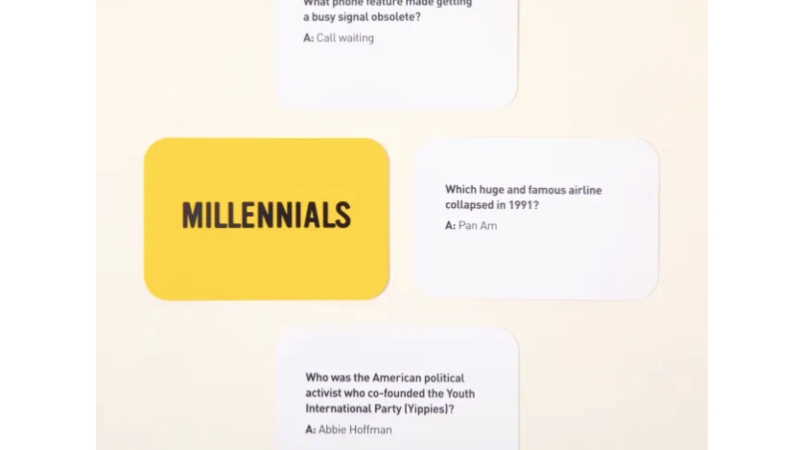 27. Samsonite Cosmolite 75cm Spinner
Whether he's off on a holiday or a work conference, treat your dad with a Samsonite Cosmolite. Featuring a 360° multidirectional spinner, it's incredibly easy to take this down the airport halls without a struggle. Its secure and stylish exterior with Curv technology packs a punch, and the super-light body will keep your dad happy as he catches his next flight.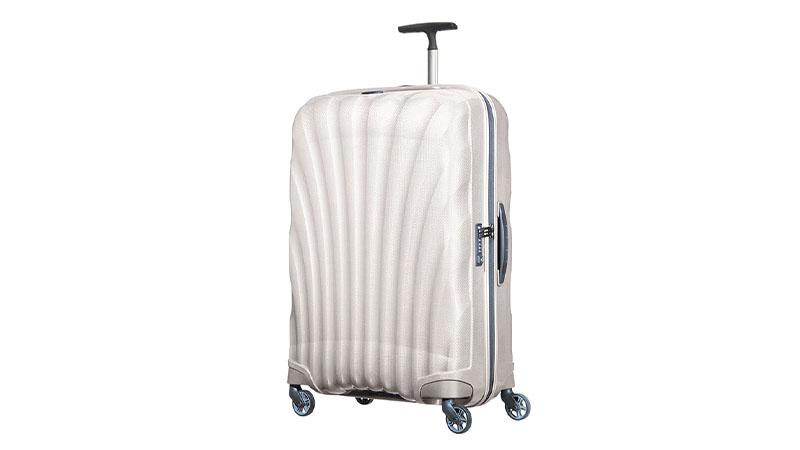 28. Scotch-Infused Toothpicks Gift Set
Toothpicks have a practical purpose, but that woody taste is not appealing. An excellent alternative then is this Scotch-Infused Toothpicks Gift Set. The set includes twelve toothpicks that have a subtle taste of fine single malt scotch. Bite gently into the wood and it will unleash the smoky flavor. They are made in Canada with sustainably forested wood.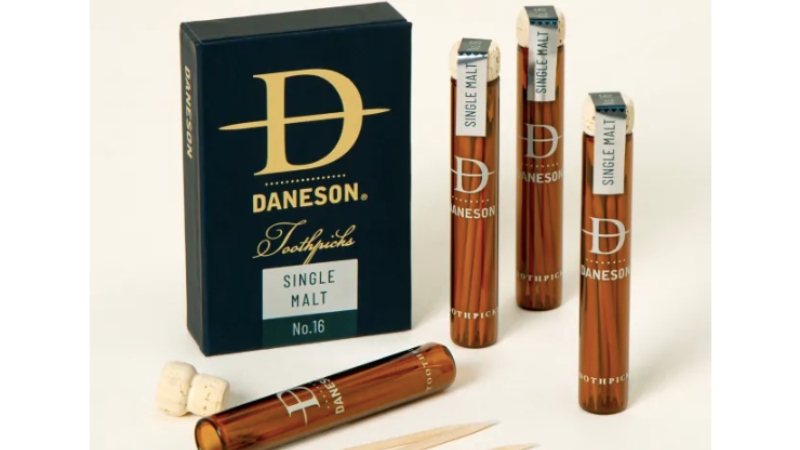 29. Oura Ring Generation 3
Some rings are made to stand out and the Oura Ring Generation 3 is one of them. This edgy, futuristic-looking piece of jewelry is something special. It is lighter than your average ring and made from lightweight titanium which makes it durable and wearable. The ring connects to an app, letting you keep track of your activity and fitness. It is available in a range of sizes and colors.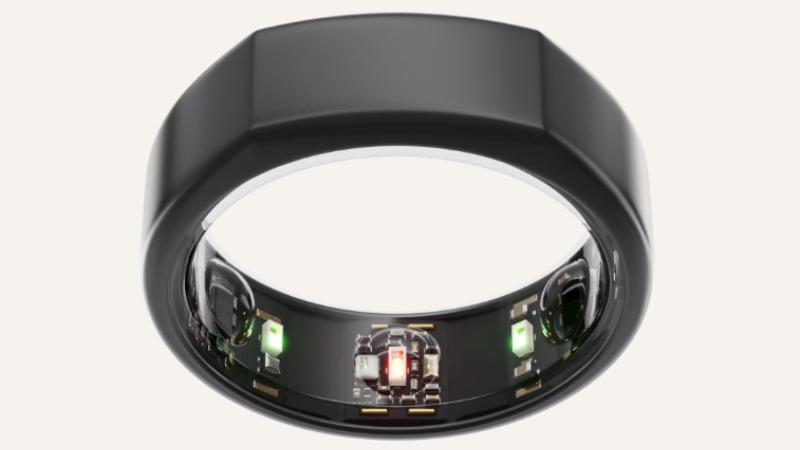 30. Nespresso Citiz & Milk Capsule Coffee Machine
Let dad take the cafe home to him with a Nespresso coffee machine. The Citiz & Milk duo makes for the perfect cup of joe every time and tastes as good as a barista. Make your latte fast with its 25-second start-up, and feel secure afterwards with its 9-minute automatic shutoff. For the best espresso every time, this is sure to do the trick.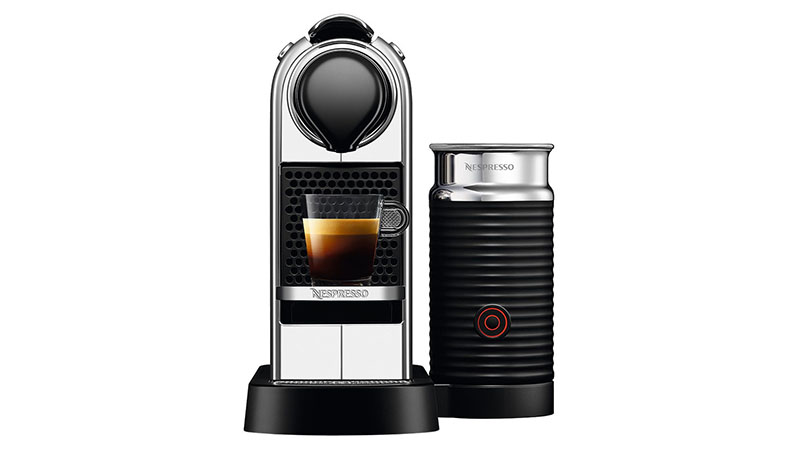 Fathers Day Gifts FAQs
What do dads want for Fathers Day?
Father's Day is a day to celebrate the special man and let him know how much you appreciate what he has done for you. This is a day to spend with family, and most fathers want a nice meal, a family outing, or a day to relax at home with their loved ones. Gifts are also appreciated, with handmade cards and crafts at the top of the list. Other excellent options include tools, electronics, and items relating to their hobbies and interests. 
What can I do special for Fathers Day?
Father's Day is not about how much money you spend on your dad, but about connecting and spending time together. This is a day to celebrate your bond and show your appreciation. How you choose to do this is up to you and could include a special gift, a homemade meal, a trip to a sporting event, or taking a weekend trip together. 
SUBSCRIBE TO OUR NEWSLETTER
Subscribe to our mailing list and get interesting stuff and updates to your email inbox.