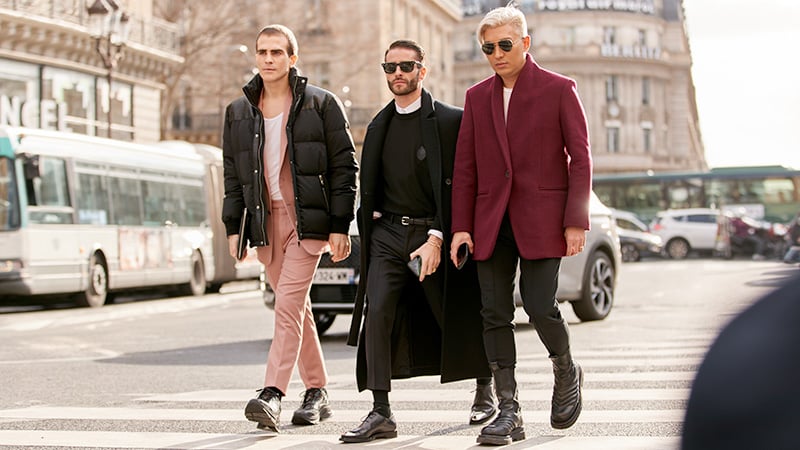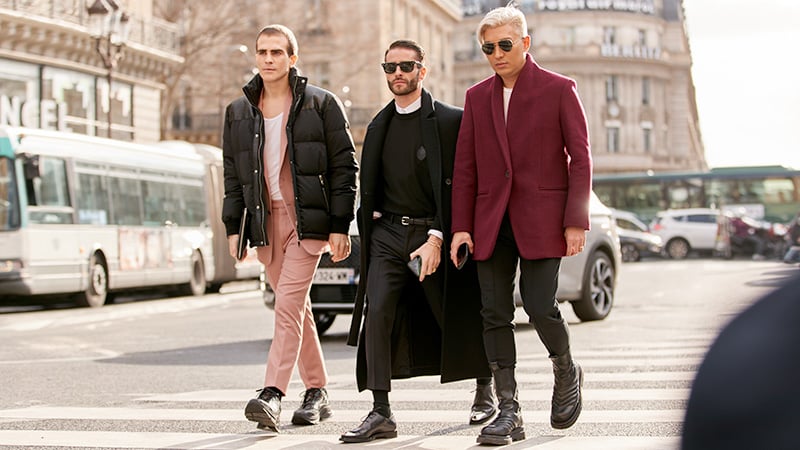 Every season, there are new fashion fads that come and go, and some choose to stay. This year, no matter the temperature, the styles are hotter than ever. From oversized puffer jackets to bright shades, this could be the perfect time to update your wardrobe. If you need inspiration or you just love to shop, here are the top street style fashion trends from Men's Fashion Week AW/20.
1. Puffer Vests
Say goodbye to a chilly chest with these puffer vests. Featuring soft interiors and a laidback outer, you can style them for almost any occasion. For neutral outfits, stick to dark shades like black, grey, or charcoal. However, if you're feeling adventurous, you can't go past a bold hue like baby pink, blue, or even red. Style these with long-sleeved shirts, jackets, or a jumper. Don't be afraid to try varying sizes too – sometimes, a cropped version of the outerwear can look great with a tailored suit.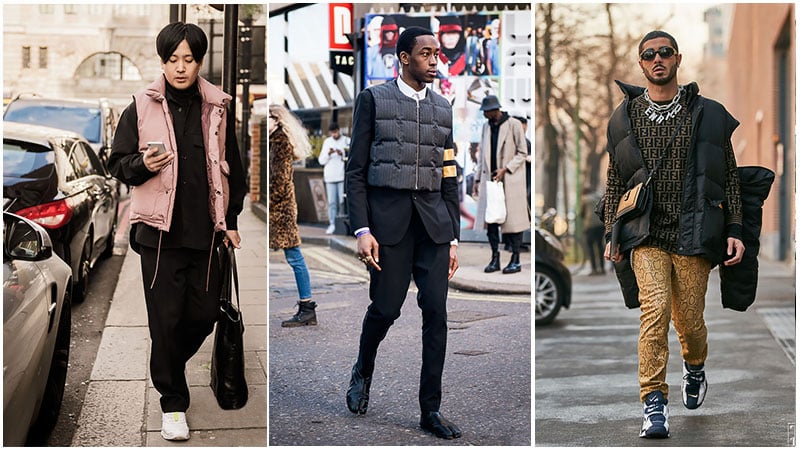 Get the Look
2. Striped Sweaters
One of the most universally flattering styles is a sweater, and these striped versions are no exception. Whether it's an oversized design or something fine, you can mix and match your outfit and do it effortlessly. This season, opt for contrasting shades like red and blue or stick to the traditional side with dark hues like navy, green, or burgundy. This attire allows the perfect opportunity to experiment with layering- add a button-down to your ensemble and let the sleeves hang loose beneath the knitwear.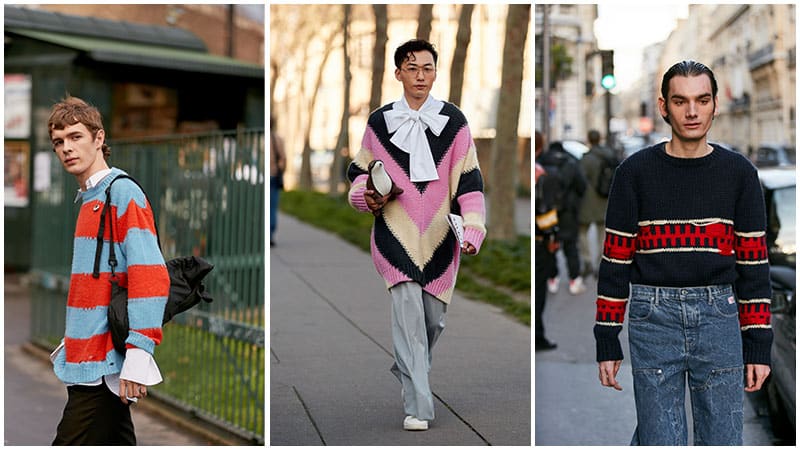 Get the Look
3. Fisherman Beanies
Keep your noggin toasty warm and do it in style with this season's hottest headwear. The humble fisherman beanie provides superior comfort while looking sleek. Roll the bottom of the hat upwards for a snug fit, or let it sit at the back of your head for a more relaxed vibe. During the colder seasons, you can rely on this accessory to polish off an outfit, casual or otherwise, and do it effortlessly.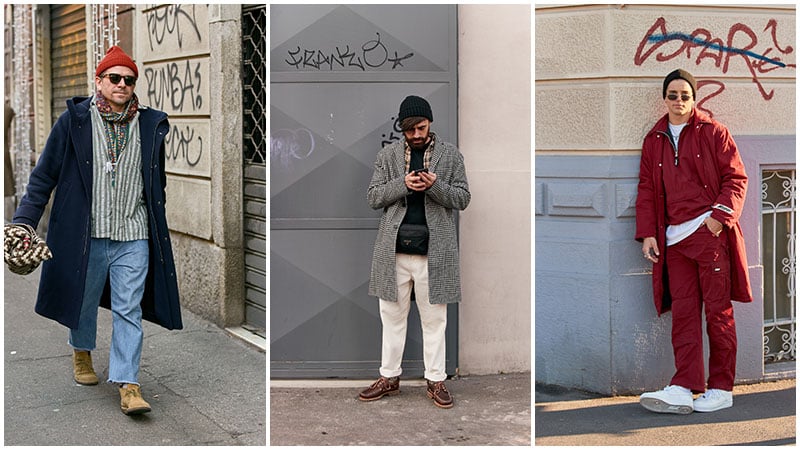 Get the Look
4. Bright Blue Hues
No matter what the temperature is, you can look hotter than ever in a splash of bright blue. This year's Pantone Colour of the Year is making waves throughout the streets, with this fresh hue appearing almost everywhere. You don't have to wear an entire outfit of this shade but stick to a hint of it in your accessories, sleeves, or even a pair of shoes. It will instantly lighten up your mood and ensemble, and add an exciting dimension to your already-great wardrobe.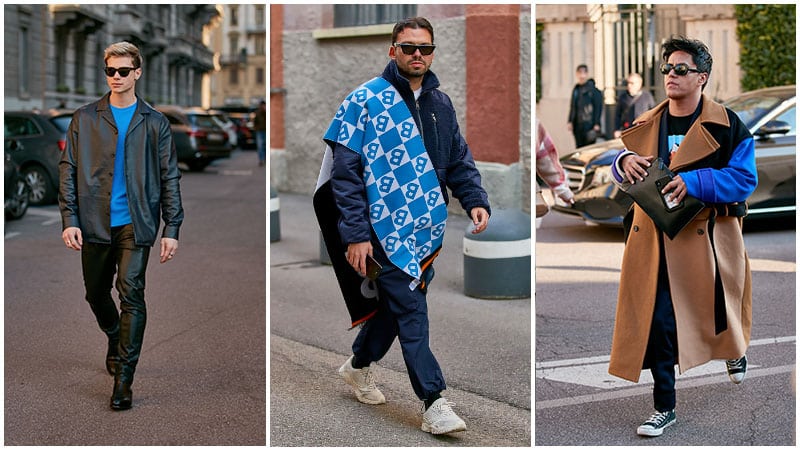 Get the Look
5. Bold Patterned Pants
With this trend, go big or go home. Bold patterned pants aren't just for the disco anymore; you can wear them everywhere. From a simple tie-dye to an intricate graphic print, there are no limits with this trend. Try a pair of bell-bottoms for a throwback to the '70s, or show off your pins in something a little tighter. It is the perfect opportunity to experiment with colors – go wild!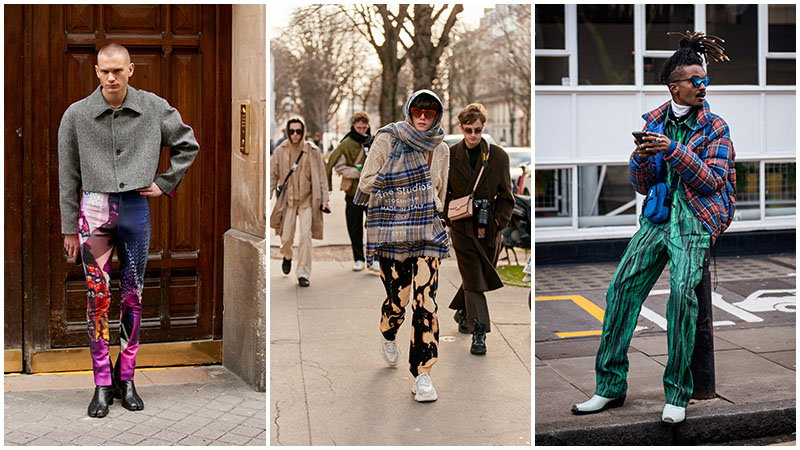 Get the Look
6. Utility Trend
Stand at attention to this significant trend; it's coming our way. These vests, often worn over the top of your outfit, provide an instant hit of power and will easily polish off your look. Choose an accessory with pockets, zips, or a bold pattern – it's all about expressing yourself. To stay aligned with the military feel, stick to shades of green, khaki, or brown.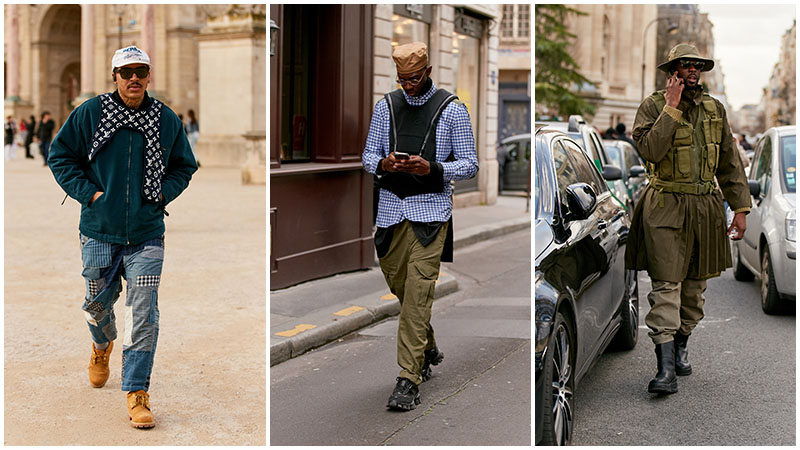 Get the Look
7. Longline Leather Coats
Stay warm and take it back to the '90s in a longline leather coat. Reminiscent of The Matrix, these winter essentials are an easy way to look stylish without going overboard. If you're a fan of the Sci-Fi film, opt for a dark shade to emphasize your style, but if you'd like to experiment, why not find something in camel? There are plenty of different lapel sizes to try – you can choose oversized, regular, or have nothing at all. This outerwear will take your wardrobe game to the next level.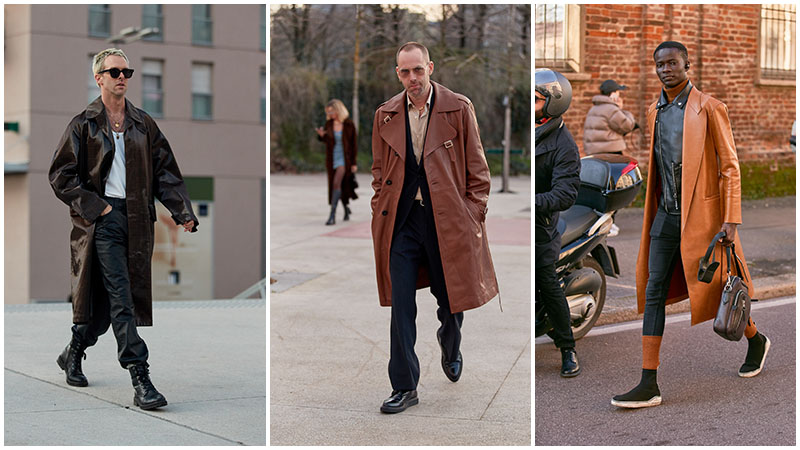 Get the Look
8. Black Cross Body Bags
Pockets are so last year, thanks to these cross-body bags. Worn over one shoulder and across your torso, you can store everything you need in one place. This season, opt for dark shades like black – it's an adaptable hue that goes with everything. Whether you prefer big or small sizes, you can start walking around the streets in the hottest design. It's a practical and fashionable option for every guy.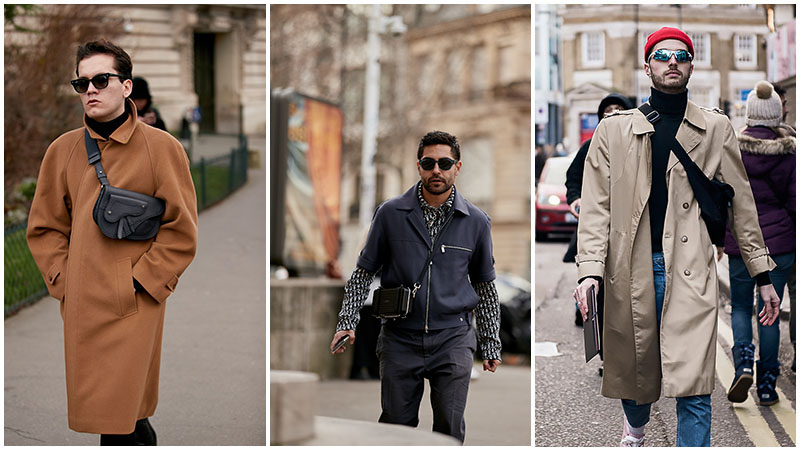 Get the Look
9. Oversized Puffer Jackets
It's the season to stay warm, so why stick to only one half of your body? These oversized puffer jackets are large and in charge, and they look fantastic on everyone. Choose a design that hits at your knee or just below your hips – it will elongate your legs and provide an interesting new dimension to your outfit. If you prefer design over function, you can find a jacket that turns into a vest, or you can stick to the classic design. No matter what you choose, you'll be hotter than everyone else.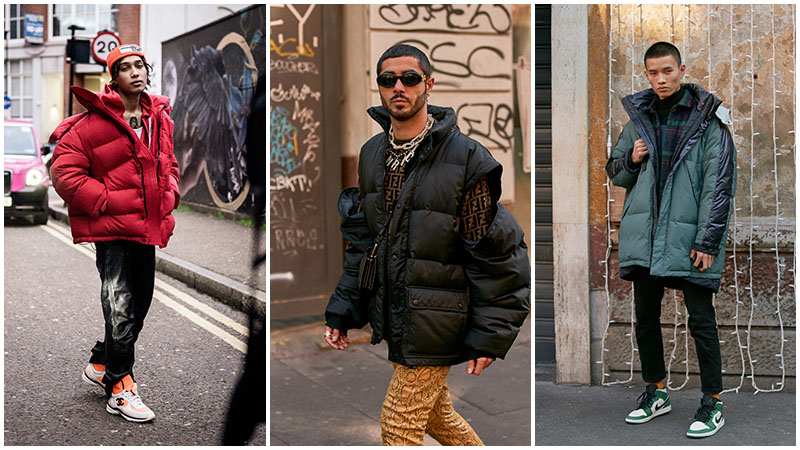 Get the Look
10. Two-Tone Sneakers
Why have one color sneakers when you can have two? The last few seasons have proven to have a strong affiliation with sneakers, and that's not changing any time soon. This year, add bright colors to your feet – popular shades include red and black, white, or blue. It is an excellent opportunity to inject a bit of fun to your outfit without looking like you're trying too hard. It's best to do some research before buying – make sure you find a pair of shoes that are comfortable as well as sleek!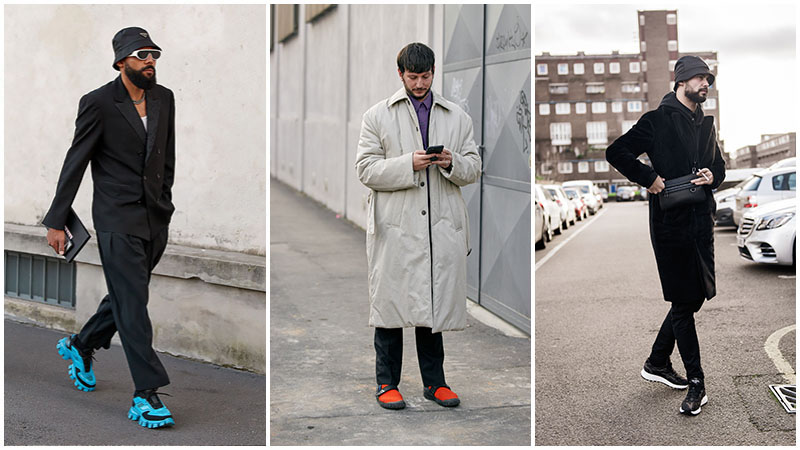 Get the Look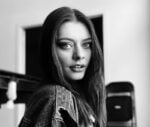 Alexandra Feiam is an experienced fashion writer who holds a degree in journalism. She has an impressive portfolio and expertise working as the Editor at Power Retail and Commercial Content Editor at Newscorp. Ally has been writing for The TrendSpotter since 2018, and her work has been featured in notable publications such as The Herald Sun, Arirang TV South Korea, Kidspot, The House of Wellness, and The Daily Telegraph.
SUBSCRIBE TO OUR NEWSLETTER
Subscribe to our mailing list and get interesting stuff and updates to your email inbox.