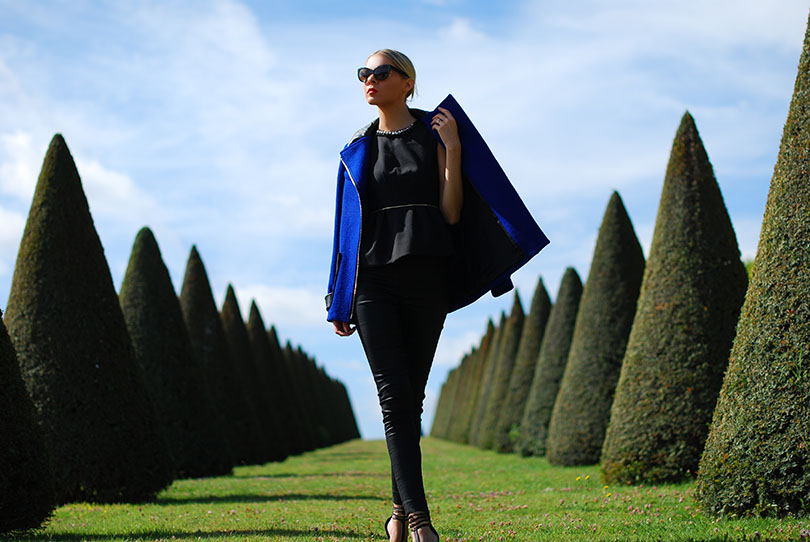 After a few days in the Swiss Alps, we headed down to our final destination – Paris. A city of some of the top fashion designers, amazing style, rich history, arts, delicious food, culture and romance. We enjoyed the long walks down the little streets and laneways, lunches at the little Parisian cafes, shopping, and visiting the grand historical places. There were a lot of tourists and visitors in Paris but we managed to observe some locals and talked to them about their life in the city that we hear so much about.

Paris has always been at the forefront of the fashion trends which we saw a lot of it on the streets and in retail. The high fashion brands are displaying the top quality fabrics, prints and intricate stone detail, luxe embroidery, embellishments and texture. The autumn hues and wintery colours like muted blues, blacks, greys and rich reds are dominant this season. The 1970s geometric prints, leather, oversized jackets, brocades, matching suit styling and a continuation of peplum fashion trend is presented in the winter 2012/13 collections.

In this style post, I am inspired by the beauty of Paris, the latest colours, jewel trims and peplum trends.

I am wearing: Blue and Black Maje Jacket, Black Cos Pants, Black Peplum Zara Top and a Silver Beaded Zara Clutch.

Photography: Colin Gold
Styling and model: Dasha Gold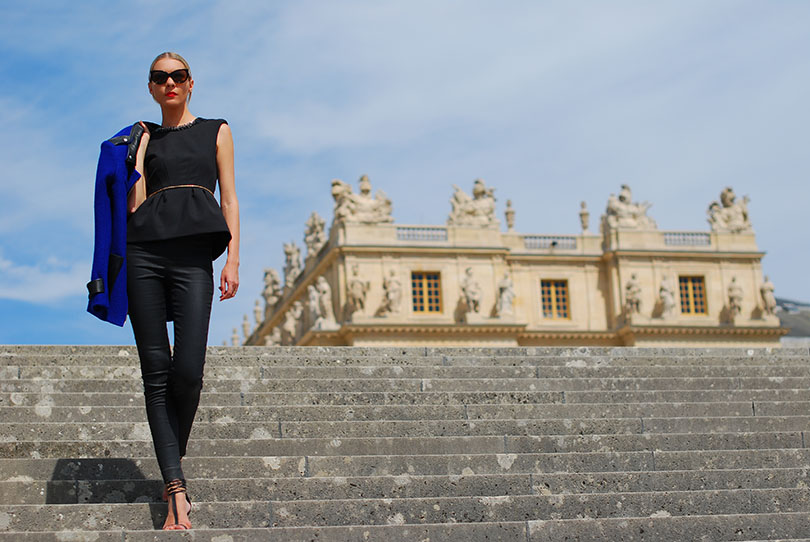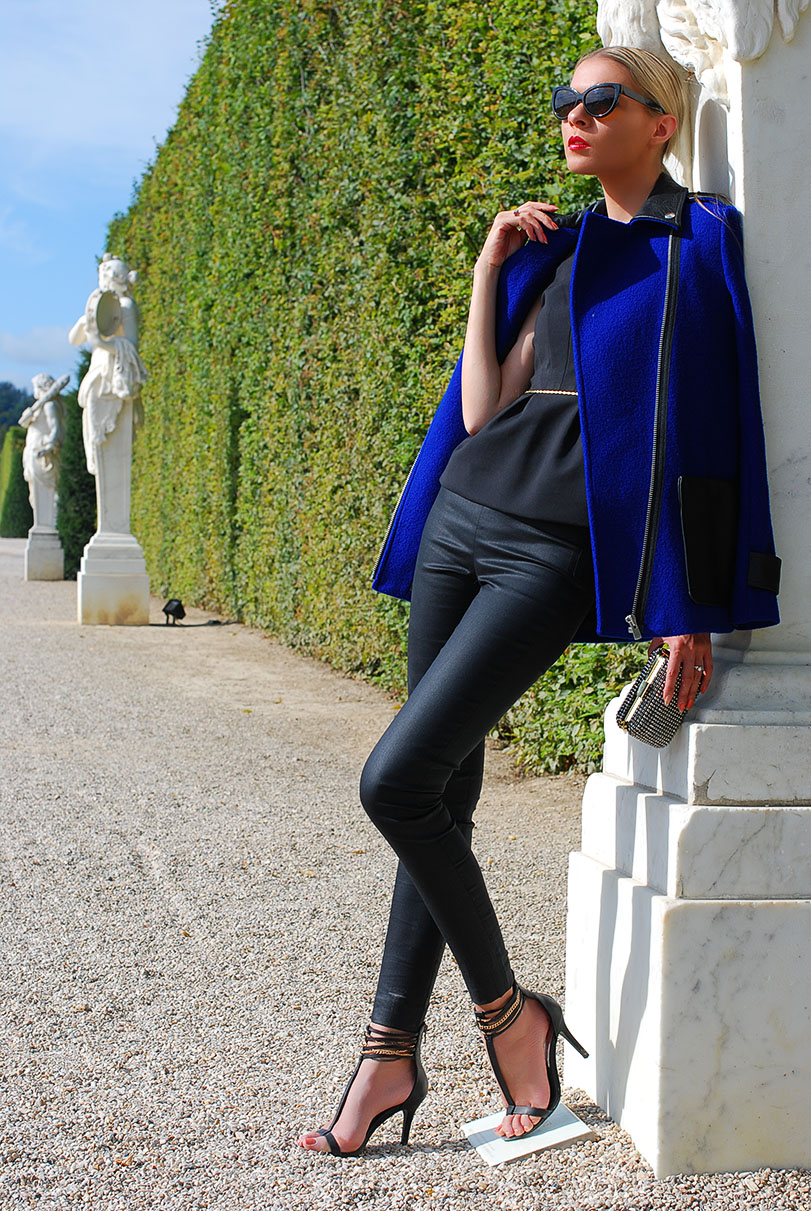 SUBSCRIBE TO OUR NEWSLETTER
Subscribe to our mailing list and get interesting stuff and updates to your email inbox.